George Russell has suggested rumours he could be replaced at Williams next season have been fuelled by "the [Sergio] Perez camp" as it attempts to pressure Red Bull into a decision about its 2021 driver line-up.
Perez and sometime Racing Point team-mate Nico Hulkenberg have both been named as candidates for a seat alongside Max Verstappen at Red Bull should Alex Albon, as team principal Christian Horner put it, not "justify" his place in the team for 2021.
But his management is also known to have approached Williams about a possible seat, leading to the suggestions it could opt to replace either driver – most likely Russell – with Perez.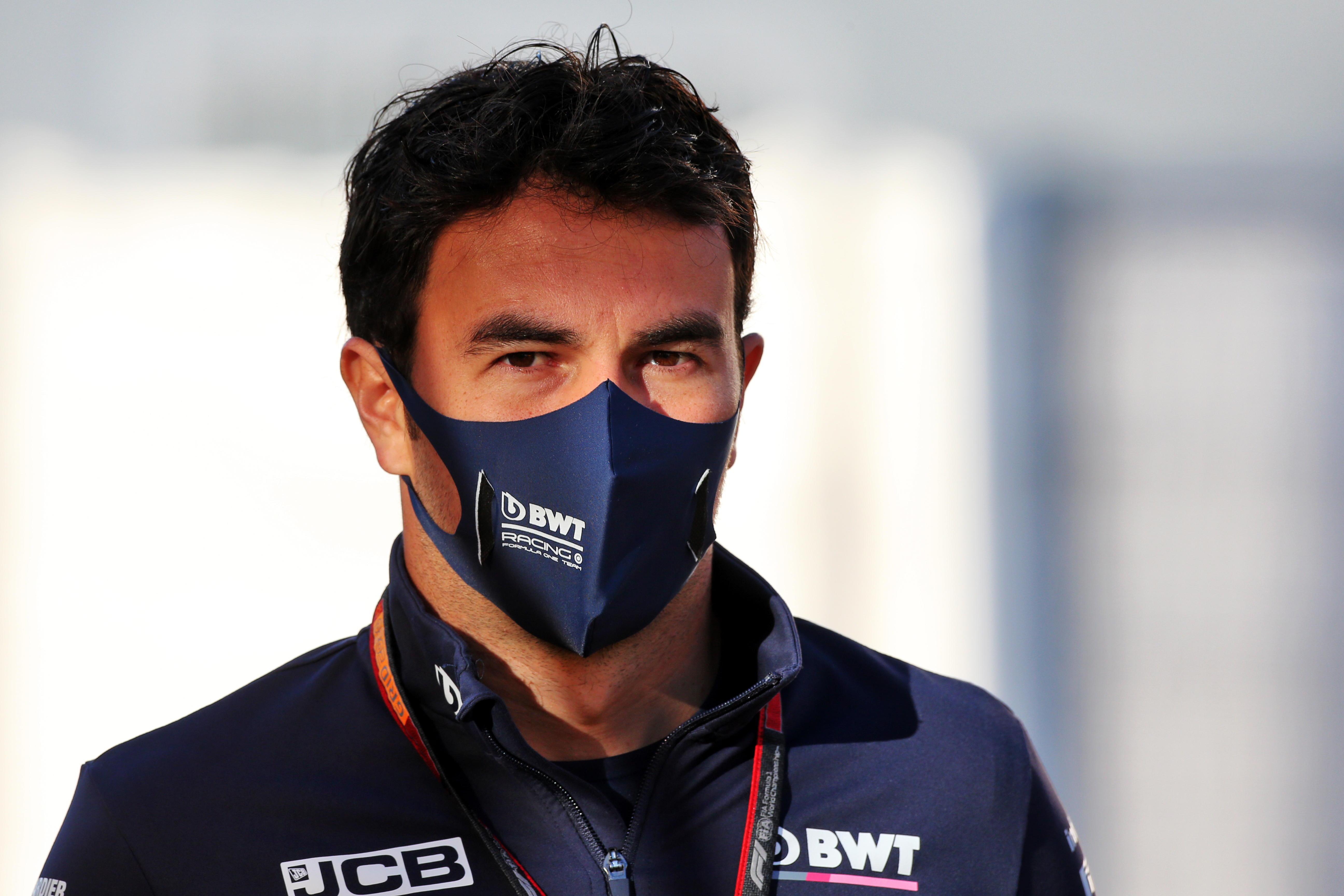 Russell was confirmed as a 2021 Williams driver along with Nicholas Latifi in July and says his situation remains unaltered.
"Nothing's changed," said Russell when asked by the Race if there had been any movement on his future in recent days. "I try and do my talking on the track and, as I said before, I am not concerned for next year. I know Mercedes and Toto [Wolff] have my back, Toto himself has told me that, which I absolutely trust.
"I think all of this speculation has probably been fed by the Perez camp, who are trying to apply pressure on other teams, potentially [for] a Red Bull seat – so that's my view on it.
"I've got a contract, I've got nothing to worry about and I'm just here focusing on my job."
Williams acting team principal Simon Roberts dodged questions about the possibility during Friday's press conference at the Portuguese Grand Prix, also refusing to rule out any possibility of signing Perez.
This was taken as confirmation that there is the possibility of a change, but Russell suggested that Roberts' comments were taken out of context and reiterated that he has no concerns about next year.
Roberts's comments were presented with full context on The Race after the press conference and what he said did trigger renewed speculation.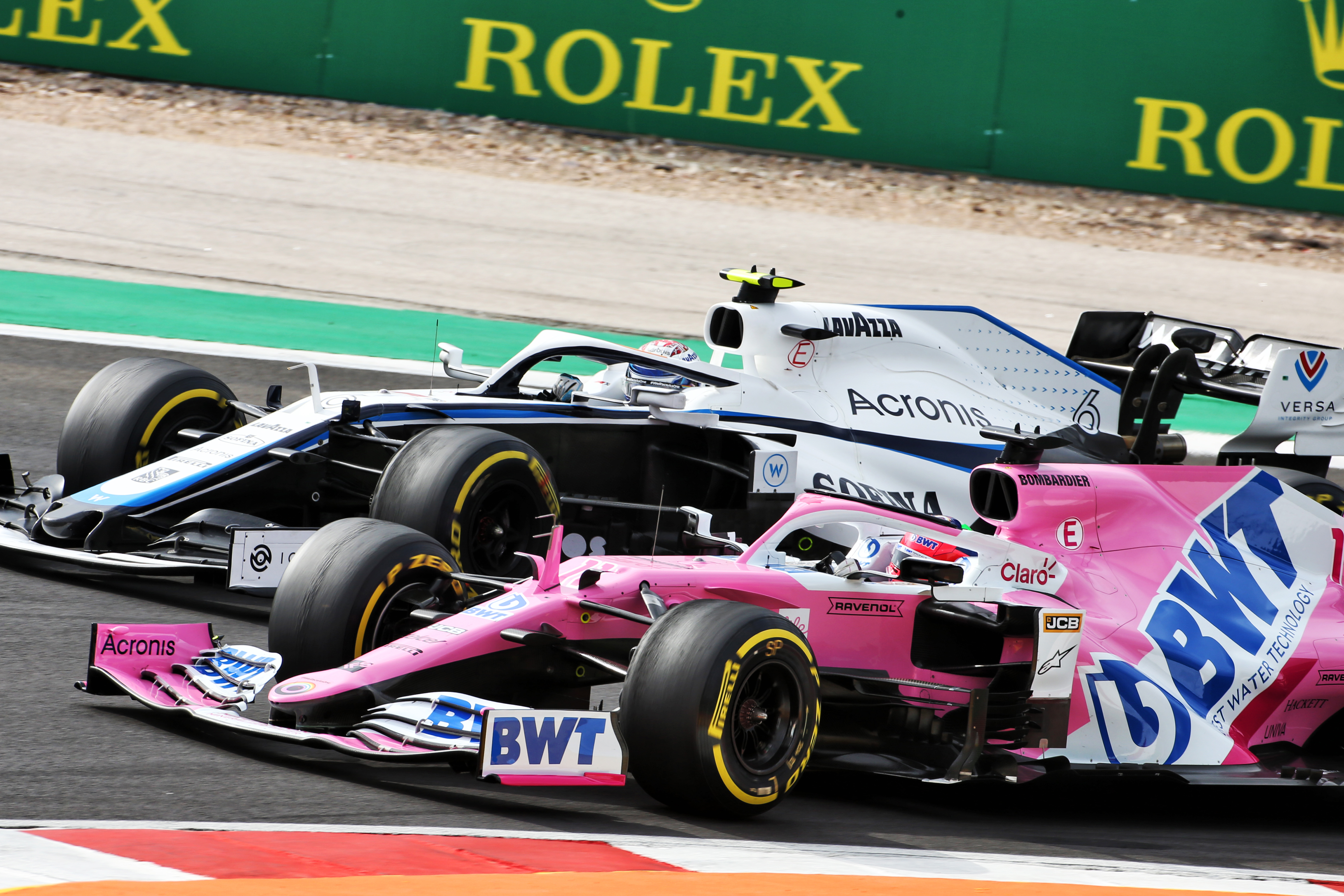 "Yeah, they have said they have no idea where these rumours have come from," said Russell when asked if his suggestion the Perez camp had fuelled the rumours was based on what he heard from the Williams team.
"They never like to comment on contractual situations, obviously following Simon's press conference on Friday, things again were taken probably slightly out of context, which is what the team didn't want to do.
"Ultimately, the team didn't want to comment on it because they felt it isn't necessary and it's just opening themselves up to further queries later down the line.
"But like I said, I've got a contract and I'll be on the grid next year and I'm very confident of that. I think something pretty substantial would have to happen in the coming weeks for it to change."
Russell has also confirmed that he's spoke with representatives of the team's new ownership, Dorilton Capital, in Portugal this weekend and that this has further alleviated the need for concern.
"Yes, they have been here, I spoke with them," said Russell when asked if he had spoken to the team. "They said 'don't worry, everything's going to be fine'.
"We had a small chat about it and moved on to talk about the rest of this year moving into next year and how we're going to push the team further forward, which is enough for me."
With Mercedes team principal Toto Wolff yesterday saying that he would be a "sensational reserve" for Mercedes if he did lose his drive, Russell stressed he had not talked with him about the necessity for an alternative if he doesn't have the expected race seat.
"No, we've not talked about a fallback," said Russell. "He's just said 'listen, I've got your back, you'll be on the grid next year, don't worry'.
"There's obviously a lot of speculation and I think it has been fed from other people. Everything will be fine and 100% clarified from the team's perspective probably no later than at the end of next week."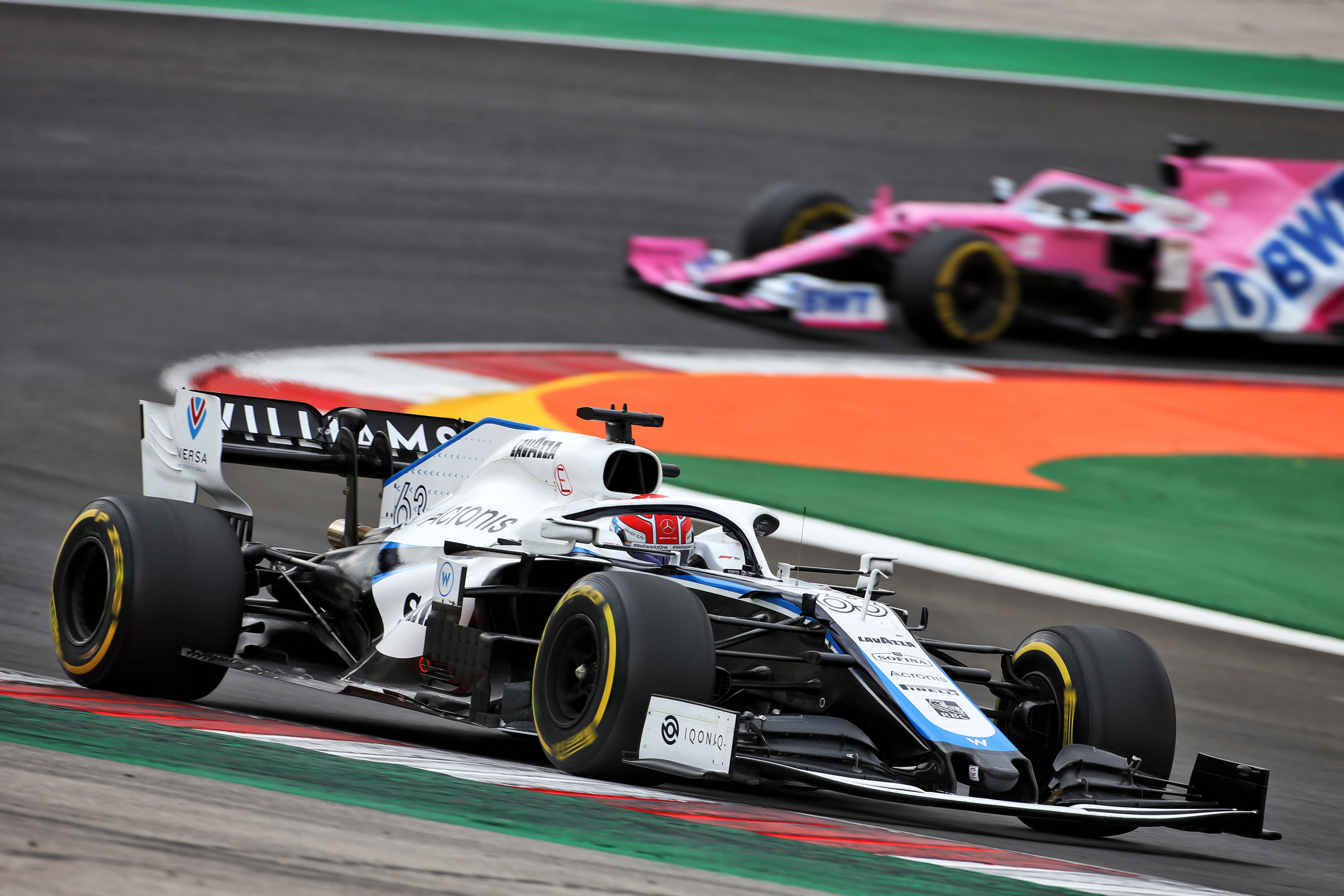 Russell described his run to 14th place in the Portuguese Grand Prix was "probably the best weekend I've had so far in Formula 1", with Wolff saying that his performance proves why he deserves to remain in F1.
But Wolff did reiterate that the decision on whether the keep him remains with Williams and would be based on more than simply what he offers as a driver, even though his performance level puts Russell in a strong position.
"George has proven that he deserves to be in Formula 1 today again, he was running in the solid midfield," said Wolff.
"And I don't think that the decision comes down to his driving skills, it's more probably an overall political decision, commercial decision.
"And it's up to the owners of Williams to decide where they want to head with the team. So I think we have to respect the independence of Williams and their decision making process. I think he's in a good position."