Though the final results sheet shows another Max Verstappen victory in another Red Bull 1-2, the Italian Grand Prix was one of the hardest-fought races of the 2023 Formula 1 season as Ferrari did its best to make things interesting.
Here's our take on who has most to celebrate from Monza, and who's at the opposite end of the scale.
Winners
Max Verstappen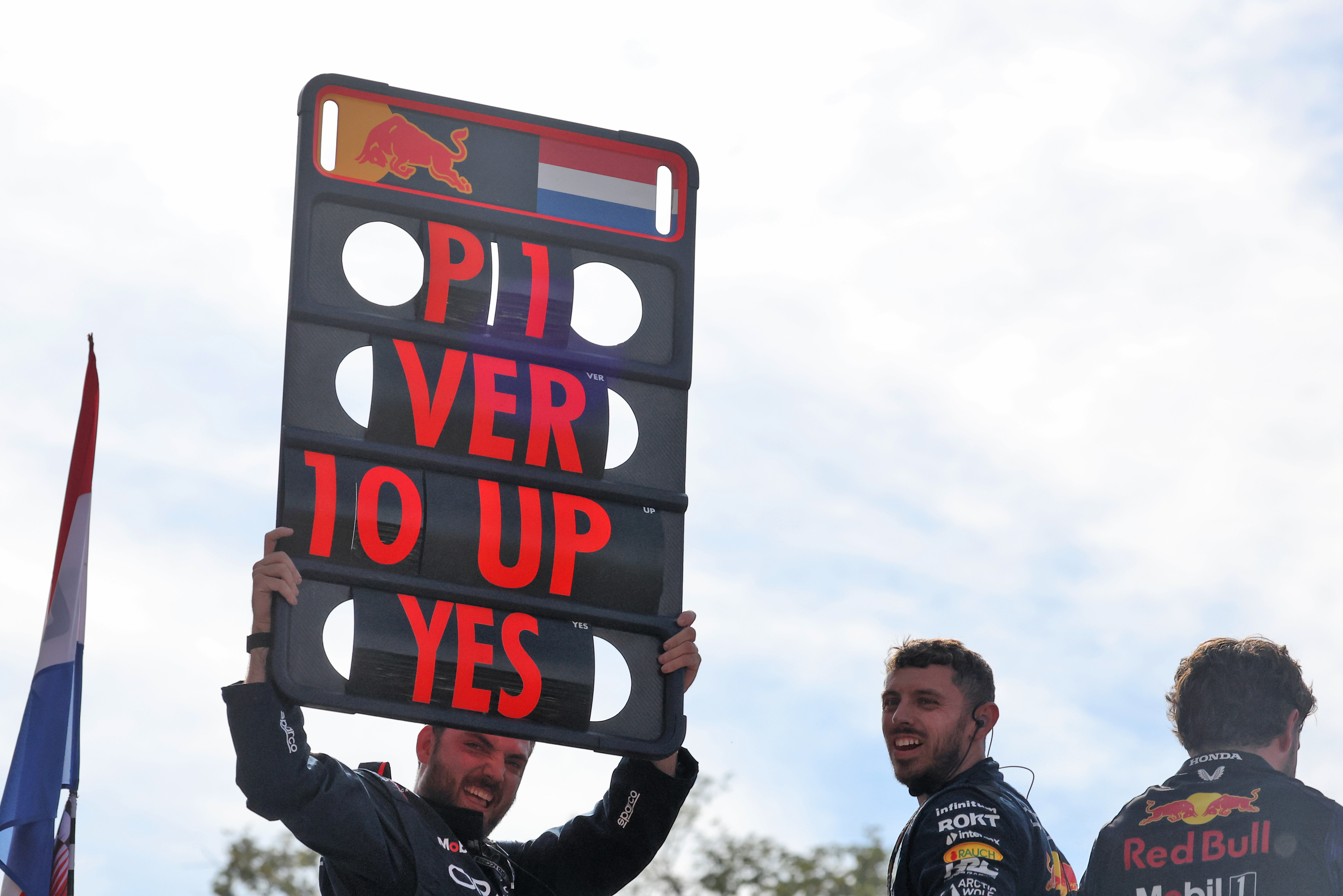 The biggest surprise of Verstappen's race was probably that it took 15 laps for him to assume his usual leading position.
But that was more a mark of the confidence Verstappen felt. "I just had to pick my moment" he rightly summarised after the race.
Once he picked off Sainz with a clean move the win was never in doubt – perhaps save for a small issue Verstappen was nursing in the closing laps.
It had no real effect on the final classification though as he still finished six seconds clear of team-mate Sergio Perez and claimed the record for the most consecutive grand prix victories in F1.
A third world title should be comfortably wrapped up within the next few weeks. – Josh Suttill
Ferrari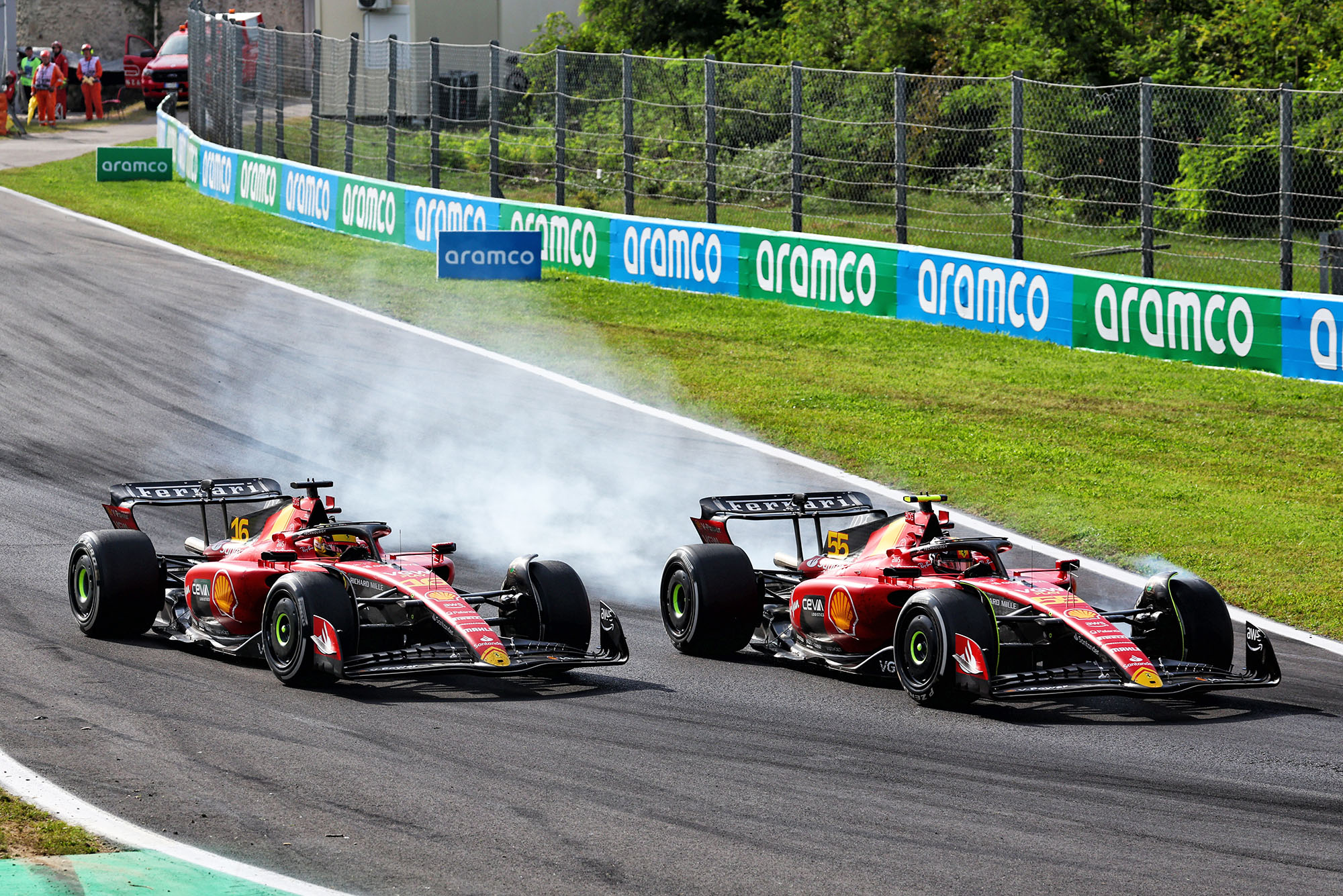 Finishing third and fourth after starting first and third – and being beaten (again) by Red Bull – might be considered a loss under normal circumstances, but this was Ferrari's most competitive race of the season compared to F1's dominant team.
Ferrari threw everything at this event – with its aerodynamic efficiency choices and fresh power units both drivers. Sainz finished fewer than 12 seconds off the win – closer than Charles Leclerc was in Azerbaijan, Austria and Belgium (the venues for Ferrari's other podium finishes this season).
Sainz also managed to legitimately lead the race for 14 laps – the most by a non-Red Bull driver at any single race so far this season – and put up two very stern defences against Max Verstappen and Sergio Perez.
It would have been easy for Ferrari to simply accept Red Bull's ultimate superiority around this track and focus on securing the best possible (3-4) result, but to the team's credit, it made a real race of things – even between its own cars.
It's true that almost led to disaster on a couple of occasions, but Charles Leclerc survived his fights with Perez and Sainz without causing contact and ensured the loyal Tifosi (and the rest of us) were served some gripping entertainment right to the flag.
This is probably the result Ferrari should have secured in Canada, had it executed qualifying properly. This time, the team put the entire weekend together on a low-downforce track populated by a predominance of the short duration, slow-speed corners/chicanes that specifically suit the SF23's strengths.
OK it still wasn't enough to beat Red Bull, or Verstappen in particular, but in front of its home crowd and carrying the weight of all the extra pressure and expectation that inevitably creates, Ferrari was comfortably best of the rest for probably the first time this season. – Ben Anderson
Carlos Sainz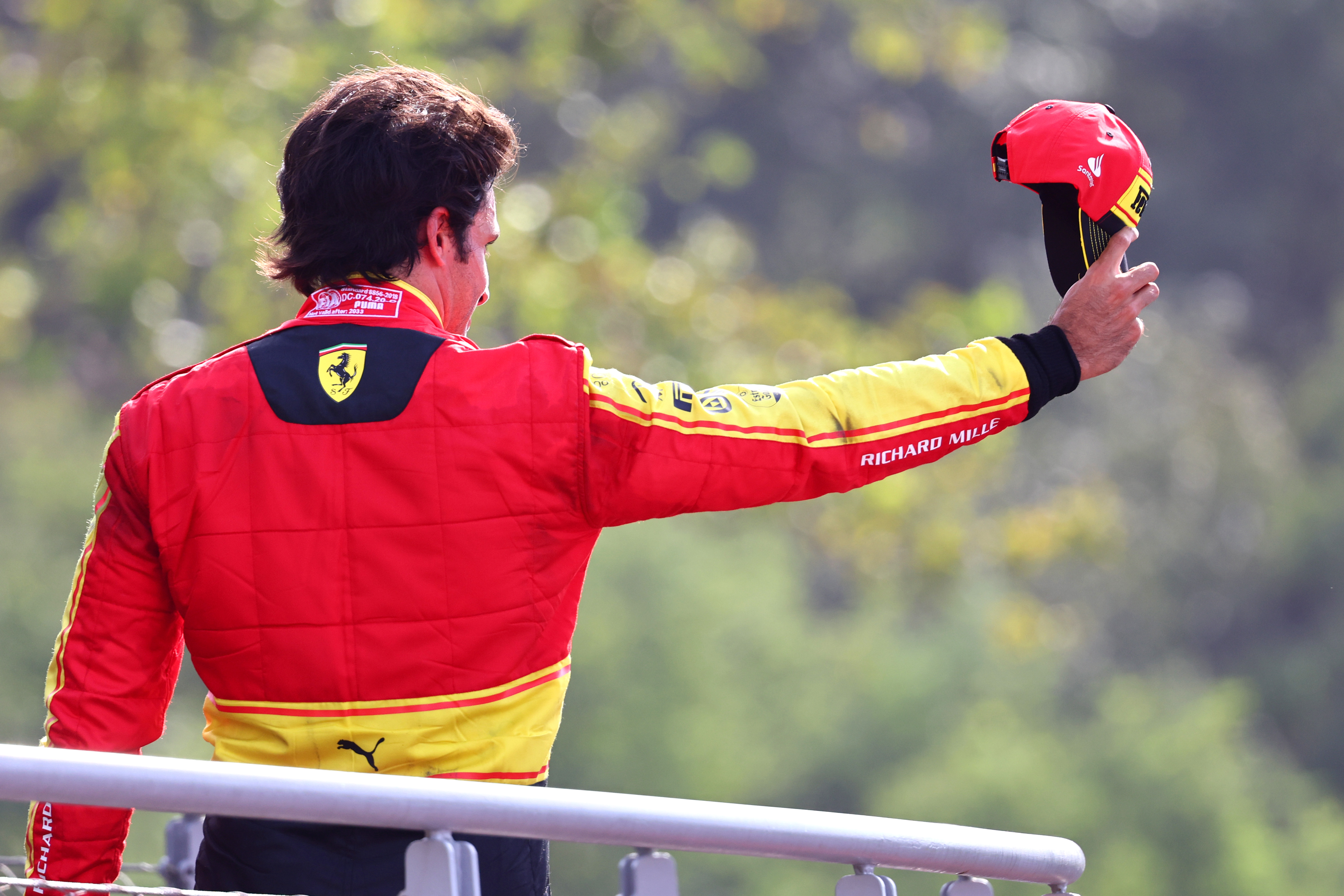 Most of Sainz's strongest races this season have come when Ferrari has not been at its best – hanging on desperately in places like Miami, Barcelona and Zandvoort where high-energy, long-duration corners particularly expose the SF23's vices. Modest fifth-placed finishes are all he's had to show for those impressive under-the-radar performances.
When Ferrari has been at its best – Baku, Red Bull Ring, even Spa – Charles Leclerc has tended to outshine his team-mate. But at Monza, things finally came together for Sainz, whose mighty commitment through the chicanes helped him secure a first F1 pole since Austin 2022.
In the race Sainz did all he could to fend off the Red Bulls – and Leclerc too in the closing laps – to record his first podium finish of the season. That result keeps Sainz six points clear of Leclerc in the drivers' championship and represents the culmination of easily his most visibly impressive weekend of 2023 so far. – BA 
Alex Albon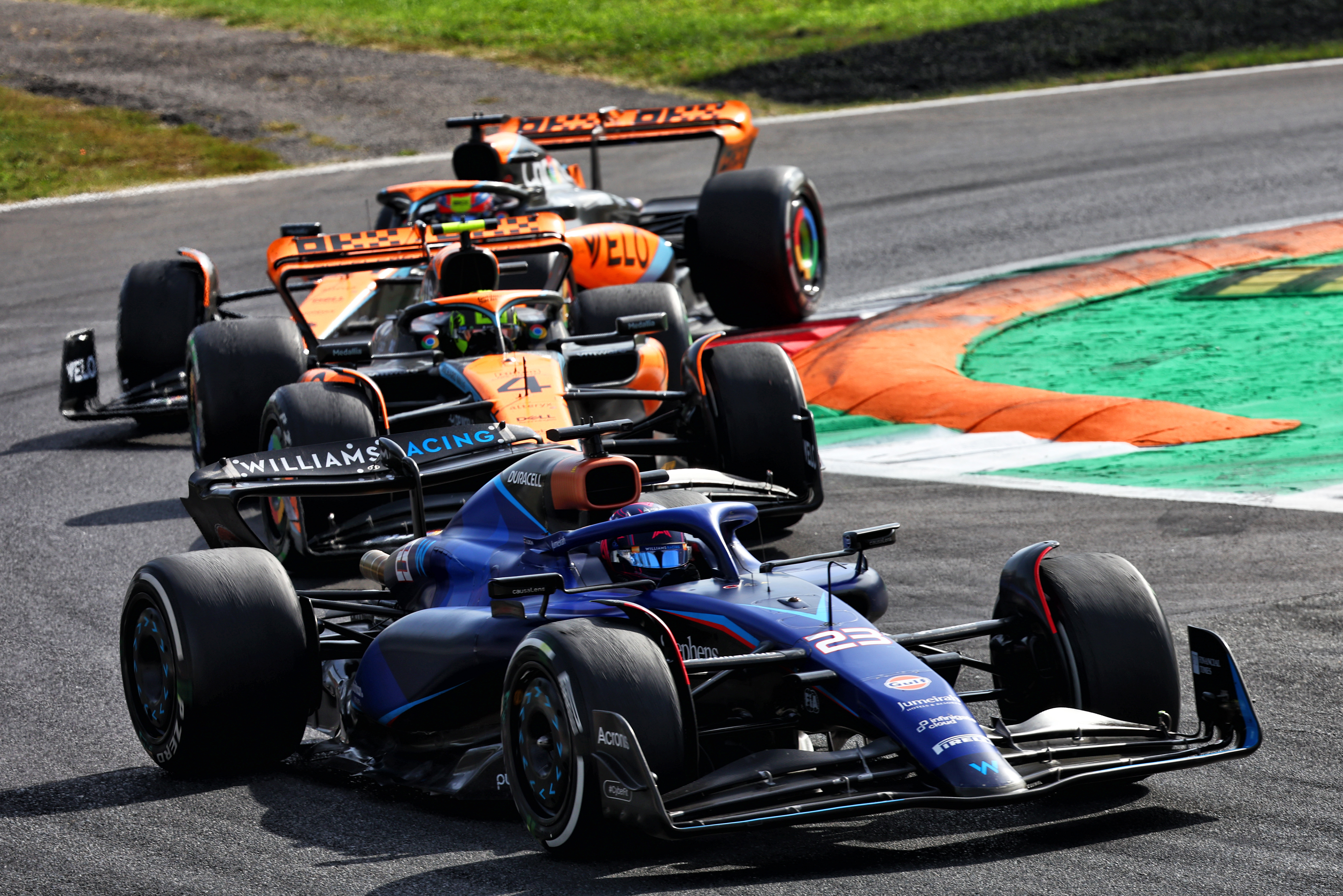 Seventh place matches Albon's best with Williams yet, and it was a result of the car and arguably Albon's best trait in F1's super tight midfield – a beautifully managed controlling of the pack aided by the FW45's superior straightline speed.
Albon held off multiple advances from Norris into Turn 1 and was always just fast enough out of Ascari and the Parabolica (Alboreto) to stay in front on the straights.
He lost out to a medium-shod Hamilton but Albon recovered well to maintain his defence against the McLaren.
Six points for Albon helps Williams take another big stride towards securing seventh in the constructors' championship. The team (all thanks to Albon) is 10 points ahead of Haas who has scored 11 all season. – JS 
Valtteri Bottas and Alfa Romeo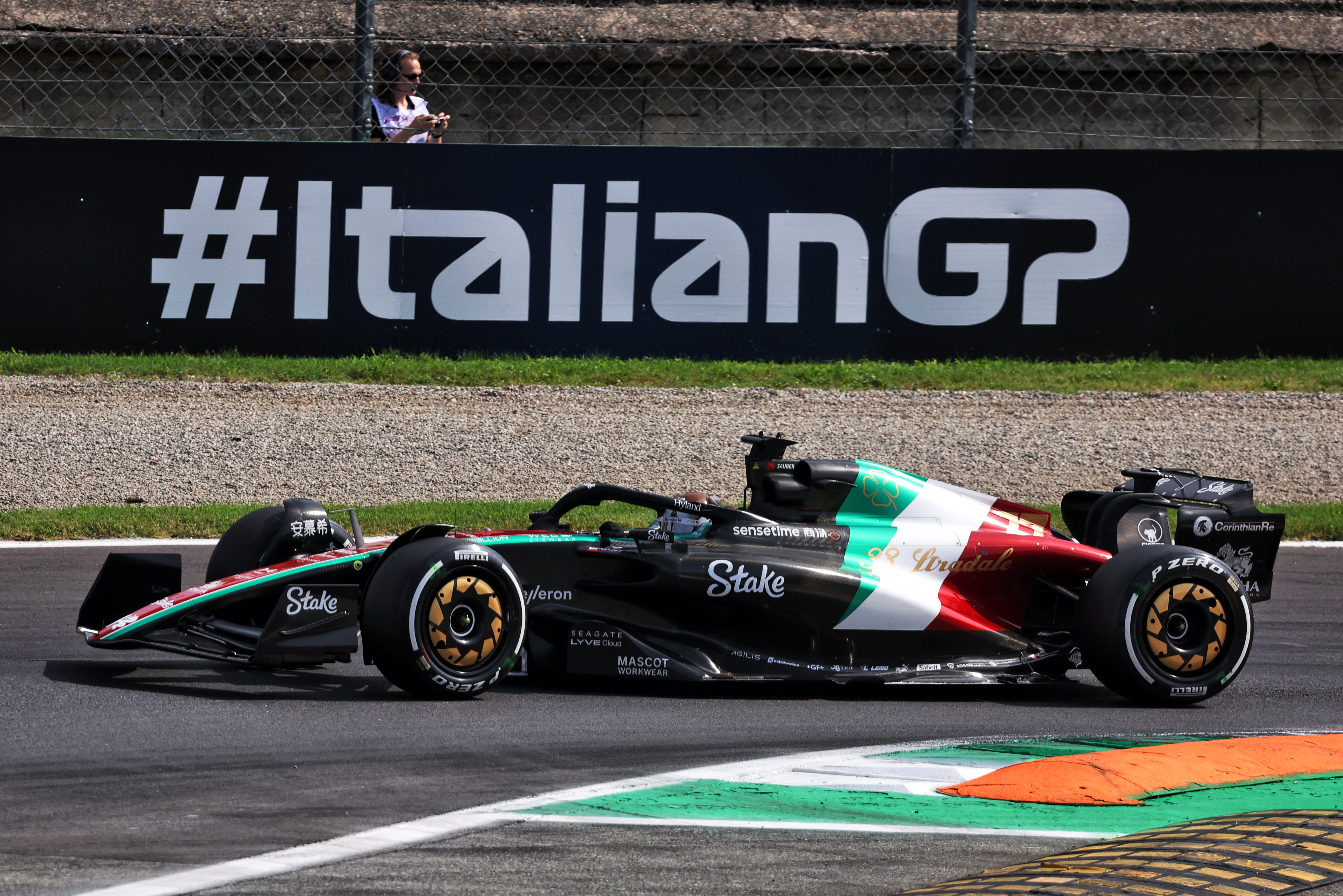 When its cars qualified unremarkably on either side of the Q1/Q2 cut-off point, it looked like Alfa Romeo wouldn't get much out of the Italian GP weekend beyond justified praise for pulling off a more impressive special Monza livery than Ferrari.
But decent race pace and good racecraft from Valtteri Bottas set it up for a hard-won point – its first in two and a half months.
Williams's big score with Alex Albon means Alfa Romeo looks like it's now just battling for eighth in the constructors' championship with Haas rather than fighting for seventh, but given it's been what Bottas called "a bit of a dry season for a while", 10th place will do for now. – Matt Beer
Liam Lawson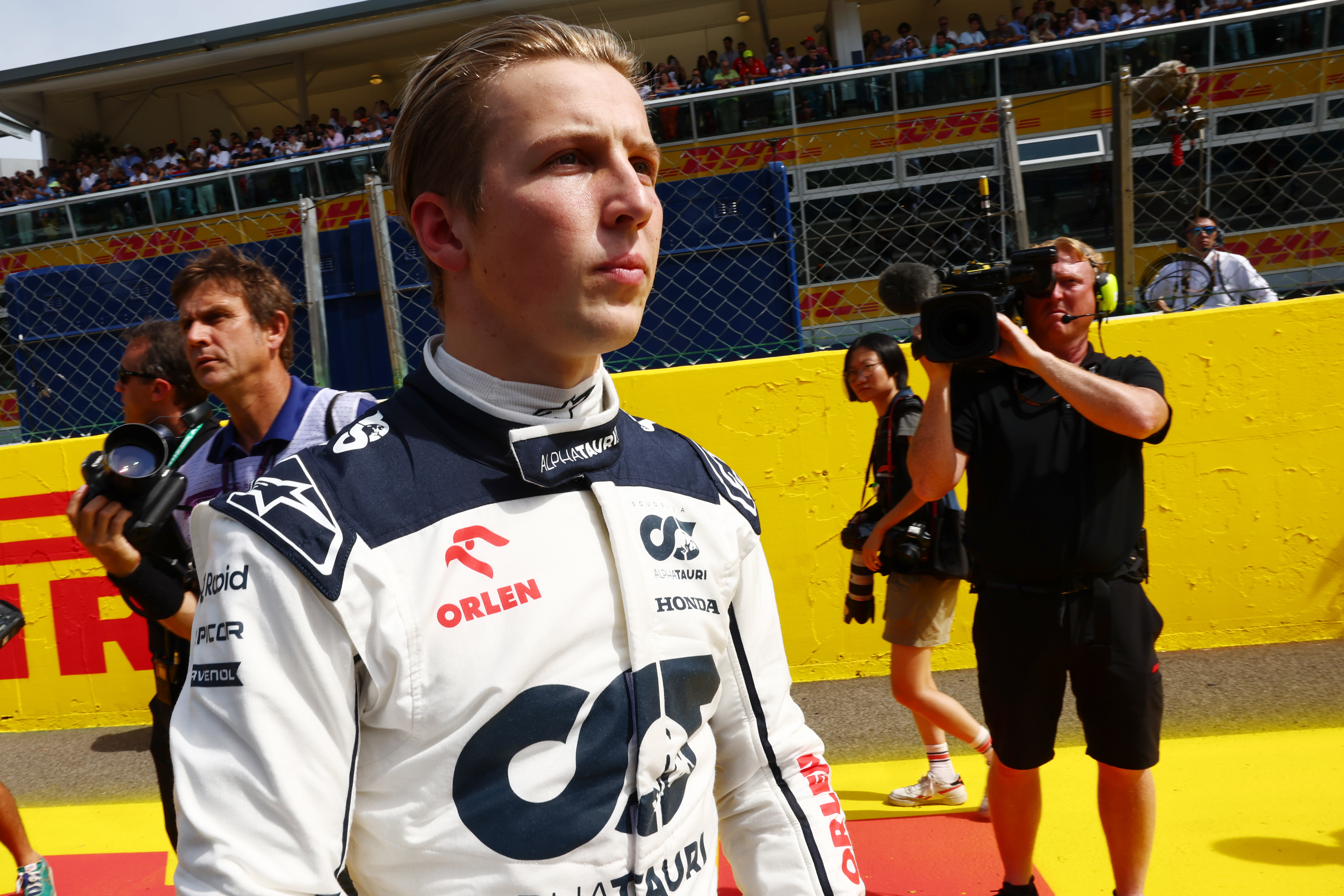 The need to make a second pitstop when everyone ahead just one-stopped meant Lawson's second grand prix as Daniel Ricciardo's AlphaTauri stand-in didn't end in the points finish that looked possible early on.
Still, qualifying right behind team-mate Yuki Tsunoda, racing in the upper midfield and finishing 11th is a decent effort and an improvement on most of what Nyck de Vries offered AlphaTauri in the first half of the season.
Tsunoda's pre-race engine failure meant there wasn't a benchmark on race day but it felt like another sensible building block for Lawson, who may have a couple more races in this seat to come. – MB 
Losers
Oscar Piastri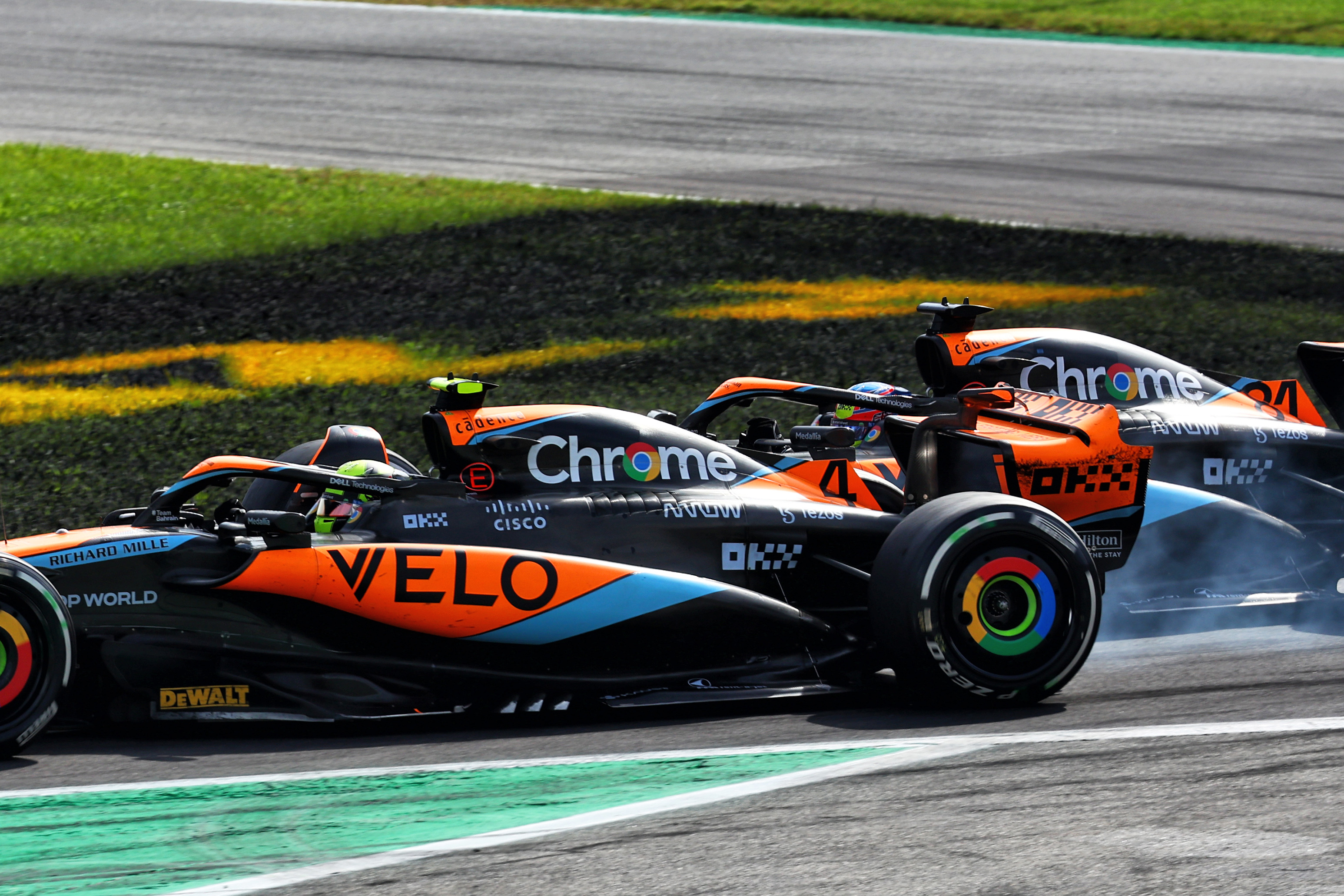 Piastri's Italian GP nearly ended twice. First when he almost wiped out Norris when he ran wide at Turn 1 coming out of the pits.
Instead they touched lightly and both escaped without damage. A points finish should have still been possible, but it all went wrong when Hamilton came across Piastri in the braking zone for the second chicane, leaving Piastri in need of a new front wing and out of the points.
Hamilton apologised to Piastri for the clash and he was handed a five second penalty but it wouldn't have been much consolation for Piastri whose race was ruined.
To make matters worse he picked up a five second penalty of his own for leaving the track and gaining an advantage while recovering to the fringes of the top 10. – JS 
Aston Martin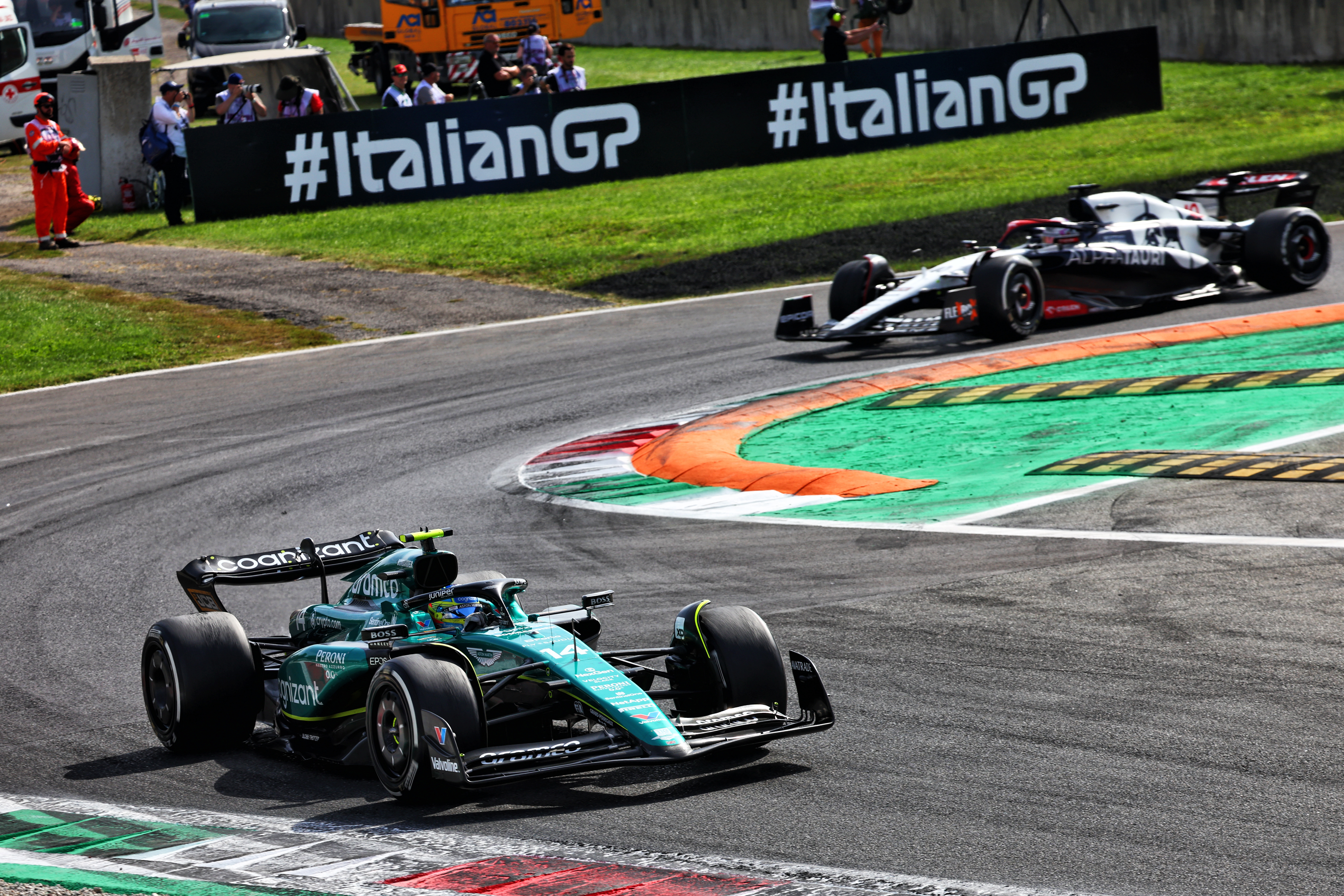 Fernando Alonso spent part of his Saturday evening after qualifying throwing shade at his old team Ferrari – talking about how the Scuderia tends to go backwards in races in 2023, and despite having a faster car trailed Aston Martin by 14 points in the constructors' championship coming to Monza.
Ferrari's optimised 3-4 result compared to a battling ninth for Alonso and a pointless 16th-placed finish for Lance Stroll – who struggled badly after missing all of Friday practice – means Ferrari is now 11 points clear of Aston heading into the final eight races.
Of course Aston Martin would have expected a low-downforce circuit with high straight-line speed demands to not really suit its car, so scraping a couple of points is something Alonso will probably paint as a minor success for his team.
But on a similar type of circuit in Canada – perhaps aided by the mixed conditions skewing everyone's wing choices in favour of higher downforce for the wet – Alonso finished second, whereas here he was nowhere near beating either of the Ferrari or Mercedes drivers, as well as being caught up behind Alex Albon's Williams roadblock – and the McLaren of Lando Norris.
Perhaps a higher downforce street circuit like Singapore (next up) will bring Aston back into play a bit more, but excepting Alonso's opportunistic wet weather podium at Zandvoort it's starting to look as though the high-drag Aston might be a spent force in the fight to be second in the championship behind Red Bull. – BA
Alpine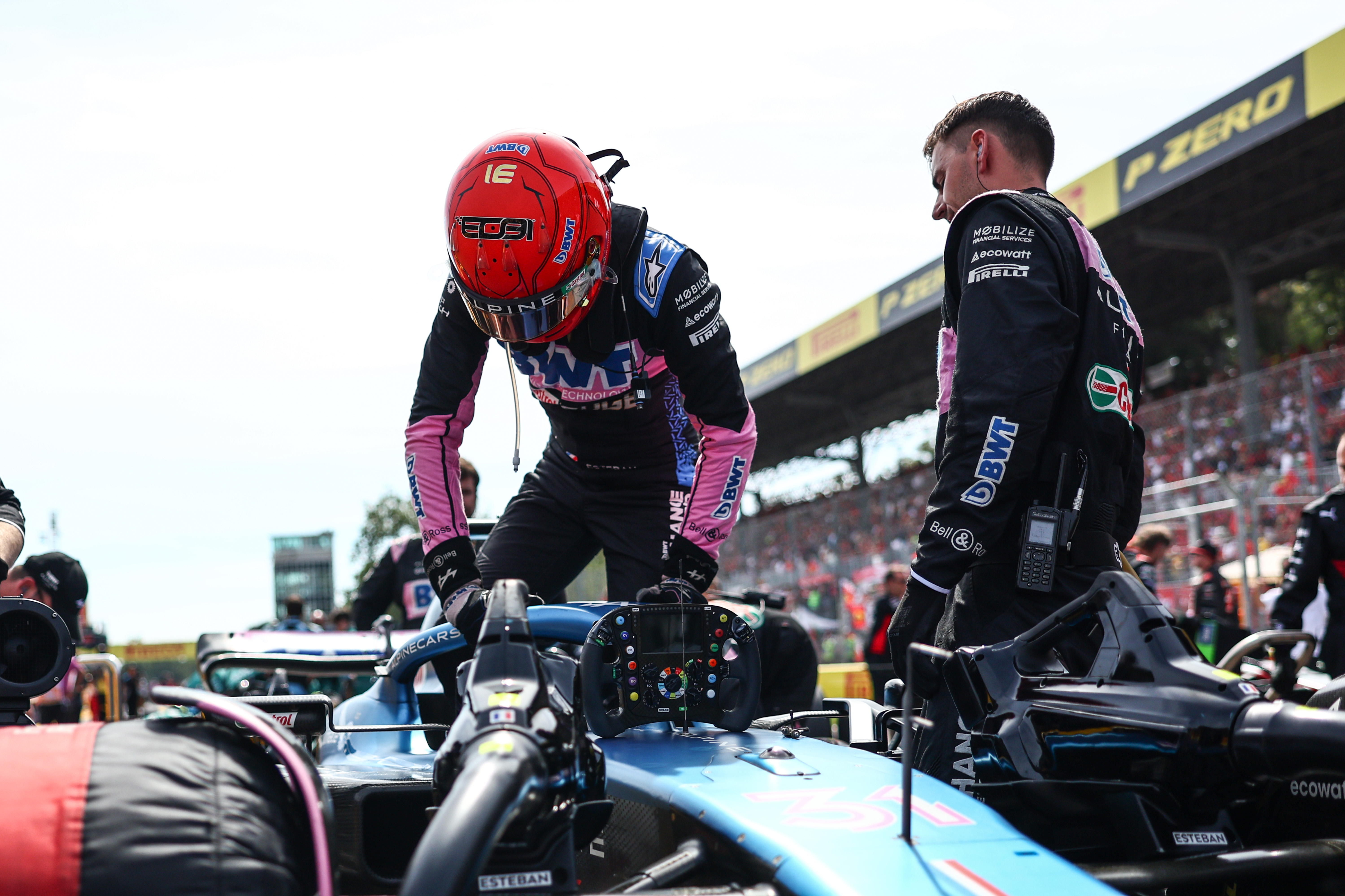 Alpine's Monza was pretty much the contents of the dossier it might be putting together to ask for some engine un-freeze assistance this winter.
At a track where you really need good straightline speed, Pierre Gasly's assessment that Alpine was "2s off the pace all weekend" was slightly over-dramatic but there were certainly points during the event when it was.
Two cars out in Q1, only one made the finish – and it was 15th. That's well beneath what a works F1 team should be producing. – MB 
Mercedes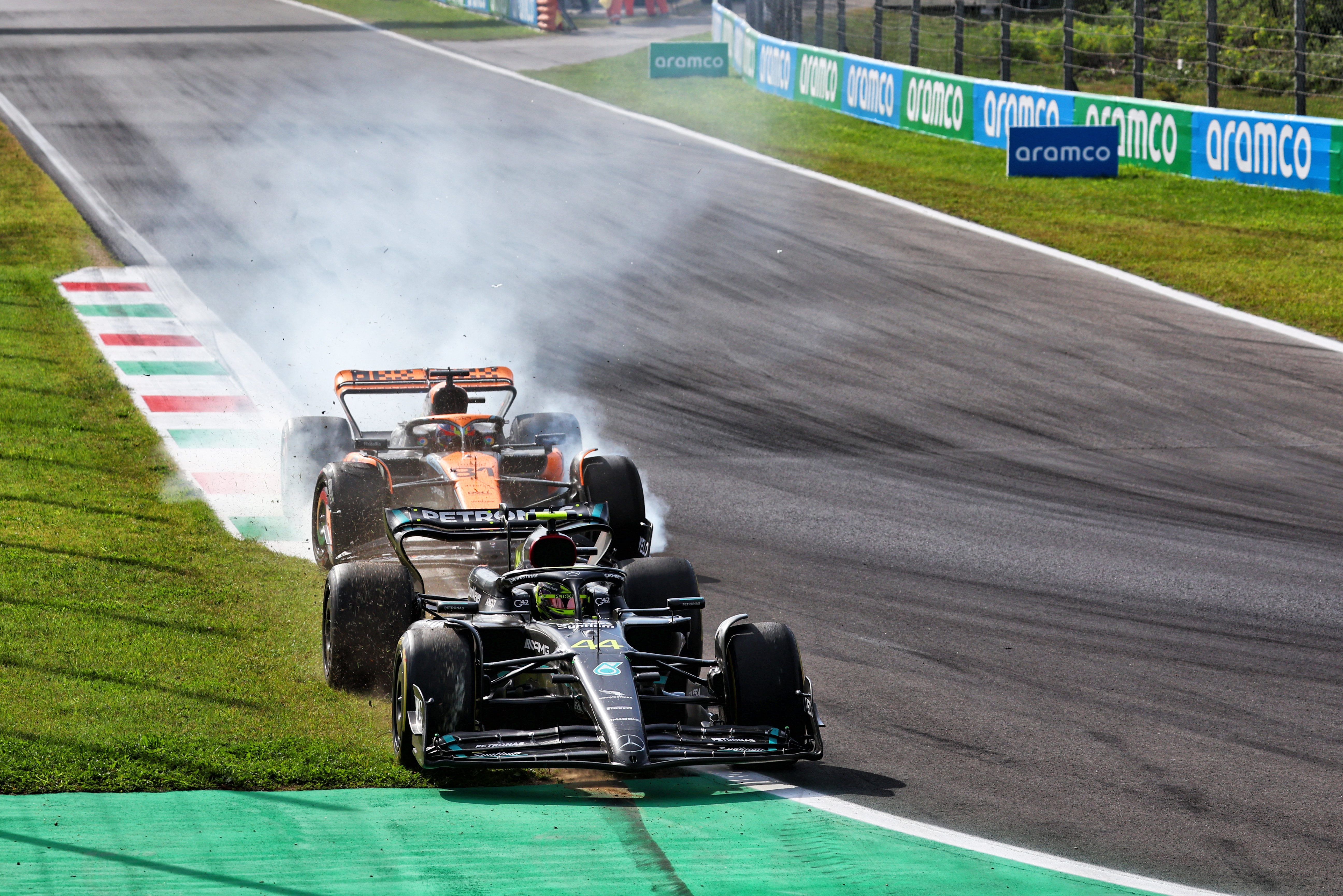 A messy race for Mercedes, which never had the pace to challenge the Red Bulls or Ferraris and instead had to recover from a couple of clumsy penalties while racing in the midfield.
George Russell picked up a five-second penalty for running wide at Turn 1 coming out of the pits and forcing Esteban Ocon off the track, while Lewis Hamilton failed to realise Piastri's McLaren was exactly where he put his car in the braking zone for the second chicane.
It wasn't a particularly good look for either Mercedes driver, especially on a day when the rival Ferrari drivers barely put a foot wrong.
Ultimately fifth and sixth was solid damage limitation – Hamilton's recovery was particularly impressive – but it was a resounding defeat in the battle of the best of the non-Red Bulls, one made more difficult by driver errors. – JS 
Logan Sargeant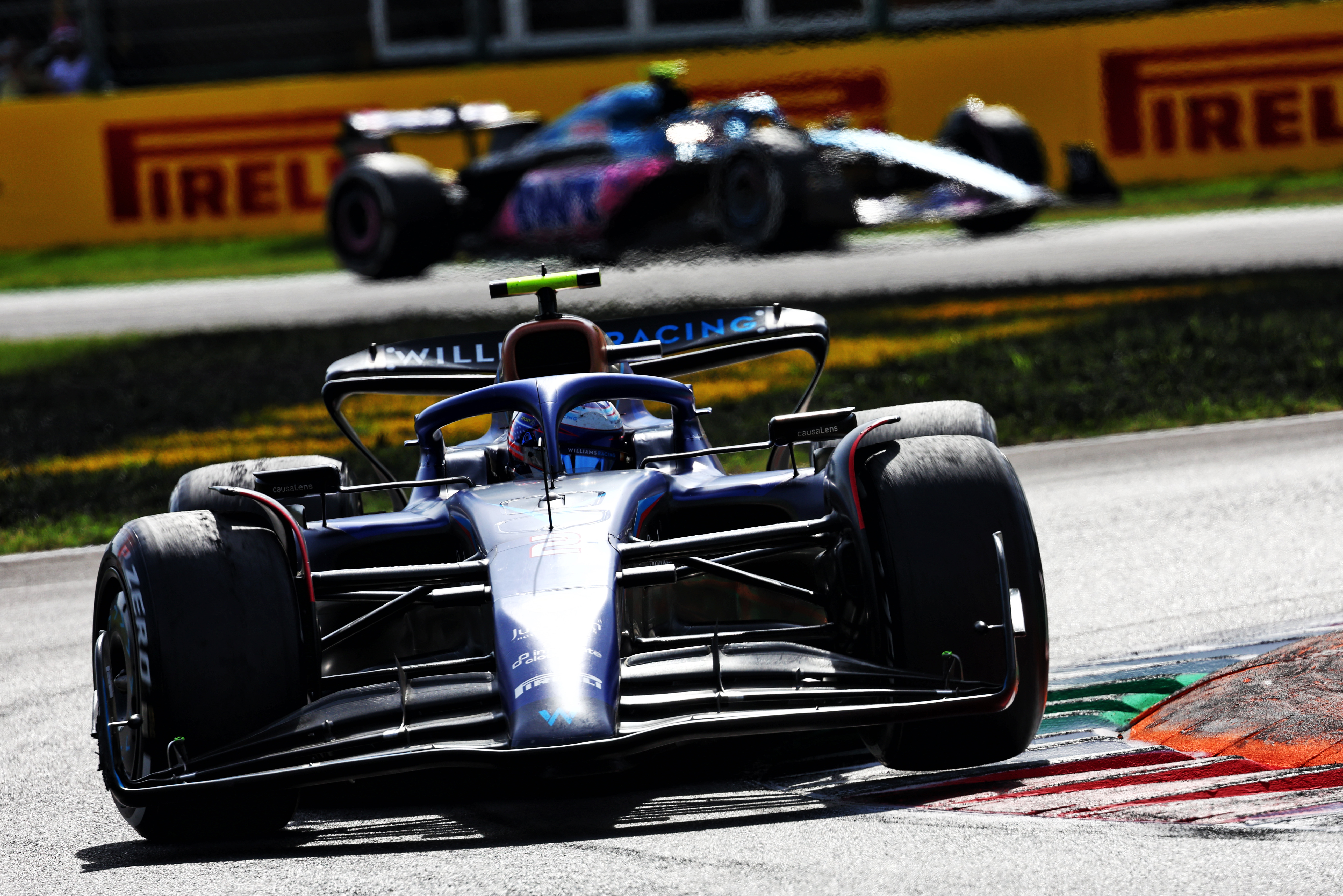 Albon is doing enough to keep Williams seventh in the constructors' championship single-handed, but if the three teams behind it were doing a better job, he'd need some assistance. And Sargeant really isn't providing enough right now.
His relative inexperience is a factor of course, but De Vries got a Williams in the points at his first attempt here a year ago.
Sargeant looked great in Q1, then ended up slowest in Q2 and clashed with Bottas while battling for a point in the race, earning a penalty that left him 12th, half a minute behind his team-mate.
Albon's a star this year. Sargeant still needs to be closer. – MB