George Russell will definitely race for Williams in the 2021 Formula 1 season as the team does not want to release him and Mercedes intends to retain Valtteri Bottas.
Russell, the 2018 Formula 2 champion, is a Mercedes protege and signed a multi-year deal with its customer team Williams starting in 2019.
He had a strong rookie F1 season last year but was stymied by a very uncompetitive car and was marooned at the back of the grid, where he comprehensively outperformed team-mate Robert Kubica.
Russell was known to be on a long-term deal with Williams that incorporated the 2021 season but was expected to be allowed to move to Mercedes should the team pick him to partner Lewis Hamilton.
However, Bottas's enduring strong form – he leads the 2020 championship after the first two races – has given Mercedes no incentive to break up its title-winning pairing of the last three seasons.
Confirmation of Bottas's latest Mercedes extension has yet to be officially made, nor is it known if a contract has been signed, but his stay with the team is expected.
Russell effectively confirmed that on Thursday ahead of the Hungarian Grand Prix by ruling himself out of contention for the drive, saying: "I will be staying with Williams for 2021."
He said there was no issue with Mercedes not promoting him because Williams did not want him to leave.
"No, I'm not disappointed in Mercedes at all, there was nothing more they could do," he said. "Claire [Williams, deputy team principal] was very firm with her decision that she was not ready to let me go.
"And ultimately, as I have a contract with Williams I have to respect that decision.
"So I'm here, I'll be giving everything I've got for Williams this year and into next year and let's see what the future holds after that."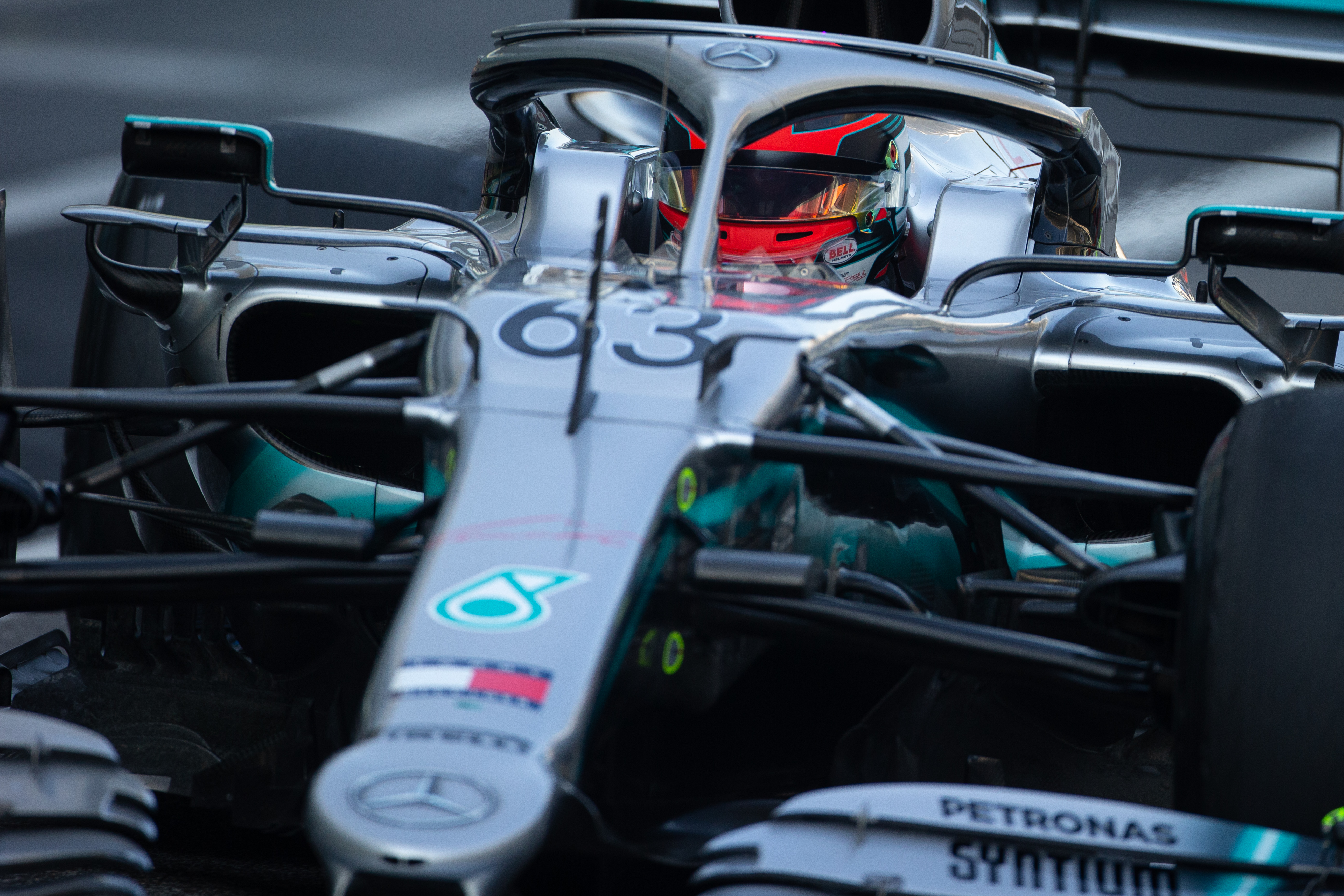 Russell is part of a group of very highly-rated young drivers in F1 and, like Renault driver Esteban Ocon, hopes to impress Mercedes and Toto Wolff enough to earn a drive at the title-winning team sooner rather than later.
Part of that process will be to maximise opportunities to fight in F1's midfield as Williams is more competitive than in 2019.
But Russell's chance of starting the season strongly and forcing Mercedes to choose between him and Bottas was reduced by the impact the coronavirus pandemic had on the 2020 schedule, delaying the start of the season to July.
Most teams do not want to wait beyond the summer to firm up their driver pairings, which means a reduced opportunity on-track for drivers to stake their claim.
"Regardless, the position hasn't changed with my standpoint at Williams," said Russell when asked by The Race if he felt that impacted his situation.
"The fact [is] that I have a contract with Williams and like I said, Claire was not ready to let me go, which I absolutely have to respect. And I don't think that would have changed if I was driving at the start of this year or if I wasn't.
"So, I completely understand and respect all of the decisions and I'm just here to focus on my job now, to perform to my absolute best for the remainder of this year and into next year."
When asked about his 2021 contract situation later on Thursday, Bottas said "we have started talking about it" and "I think things are moving in the right direction" but insisted that "obviously nothing is signed yet".
He added: "The main thing, as I said last weekend, is to keep focused on the championship. There's big things to be achieved this year so keep the focus on that and I'm sure things will move on eventually.
"But of course from driver's side, if things drag on it's not nice but we've only done two races so it's OK, there's no big panic or big rush."
Williams is trying to return to being a regular fixture in F1's midfield after two seasons at the back but is also undergoing a strategic review that could lead to the team welcoming new investors, or even being sold.
However, Russell – and team-mate Nicholas Latifi – say that will not impact their respective futures.
"I have no concerns following the strategic review, whatever may happen in the future I'm comfortable," he said when asked by The Race. "My position is stable. So, no concerns from my side."
F1 rookie Latifi, who will remain with Williams in 2021 as well, added: "I have a contract.
"So, whether the ownership or anything changes going into the next year that shouldn't really be affected.
"I'm just focusing on my job and we'll see what happens."