George Russell's trip through the Turn 6 gravel while battling with Kevin Magnussen early on in the Styrian Grand Prix undid his remarkable work from qualifying, but was a partly a result of his determination to capitalise on a first real shot in Formula 1 midfield.
Russell had a strong rookie season in Formula 1, but the 22-year-old had little opportunity to mix it in the midfield thanks to the woefully uncompetitive Williams-Mercedes FW42.
Gaining experience battling in the midfield was among the objectives he had discussed with Mercedes, which has him under contract and has loaned him to Williams on a three-year deal, for where to improve this year.
Having set the 12th-fastest time in wet qualifying, the first Q2 appearance of his career and Williams' first in over a year, he started 11th and momentarily ran as high as ninth on the opening lap, battling with Lando Norris and Lance Stroll before running wide into the gravel at Turn 6 after the early-race safety car while attempting to hang onto 11th place around the outside of Kevin Magnussen's Haas.
This relegated him to the back of the field, hastening his drop down the order in a Williams that remains the slowest car in the field on race pace.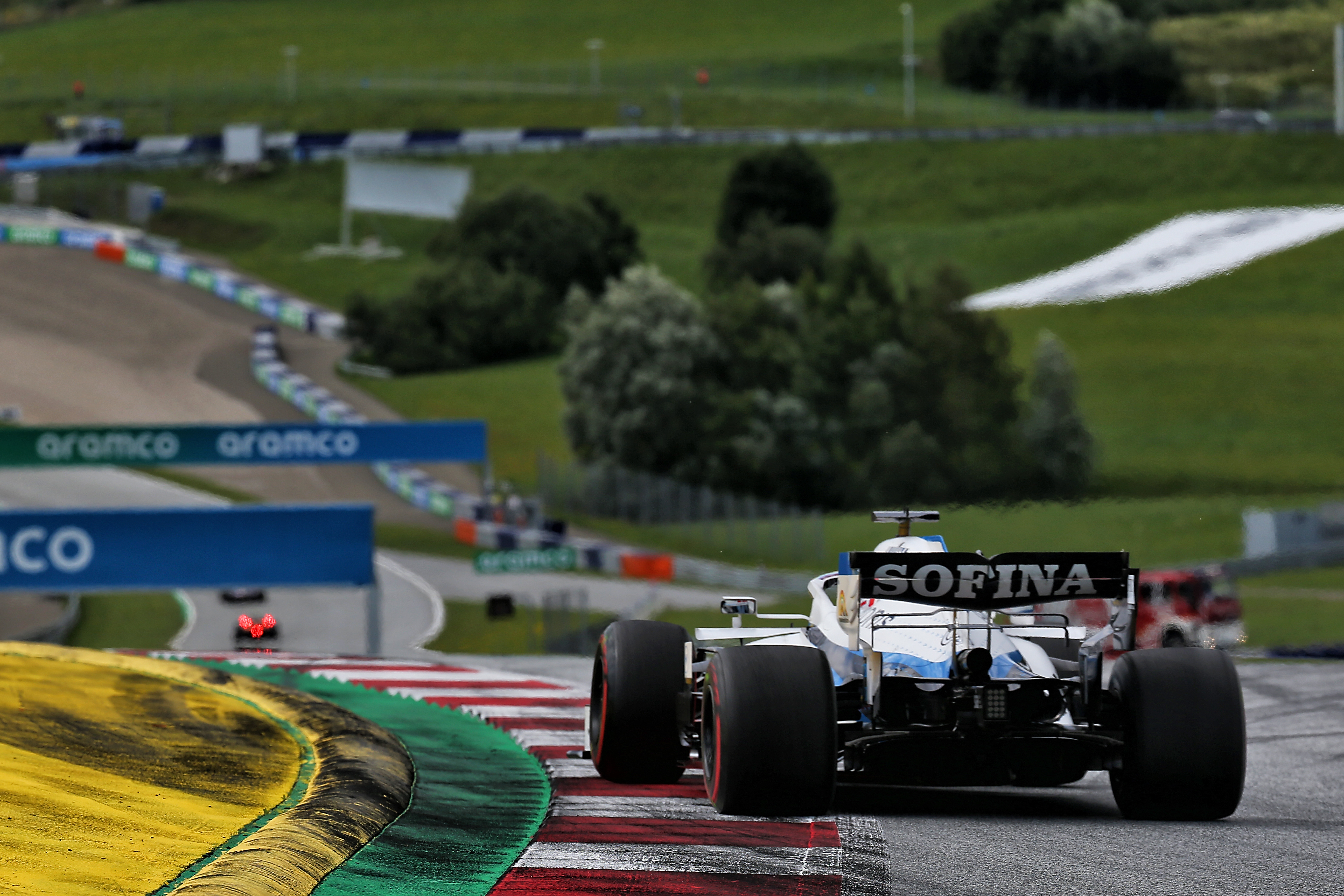 Russell's long-term objective is a seat with the Mercedes team, which is unlikely in 2021 given Lewis Hamilton and Valtteri Bottas are expected to stay on, but his performances at Williams will be decisive in whether he gets a chance to slot into the Silver Arrows roster in the future.
"I was pleased that I made a good start and had a good first lap, that's obviously I struggled with last year and something I've focused on for this year that I wanted to improve," said Russell.
"I've had a lack of battling over the last year. That's far from an excuse but I was in the midfield today, something that I didn't experience one single time last year – feeling what it's like to try and attack a driver when there's a load of cars ahead and feeling that lack of downforce and just gaining experience.
"To learn, you always have to make mistakes and I had a year last year where obviously I can make a few mistakes here and there and learn from.
"But from a pure racing perspective, that's something I knew I missed out on.
"And [with the] guys at Mercedes we spoke about for my development, it was something that I could have done with last year – that was the only drawback of having the car as slow as it was."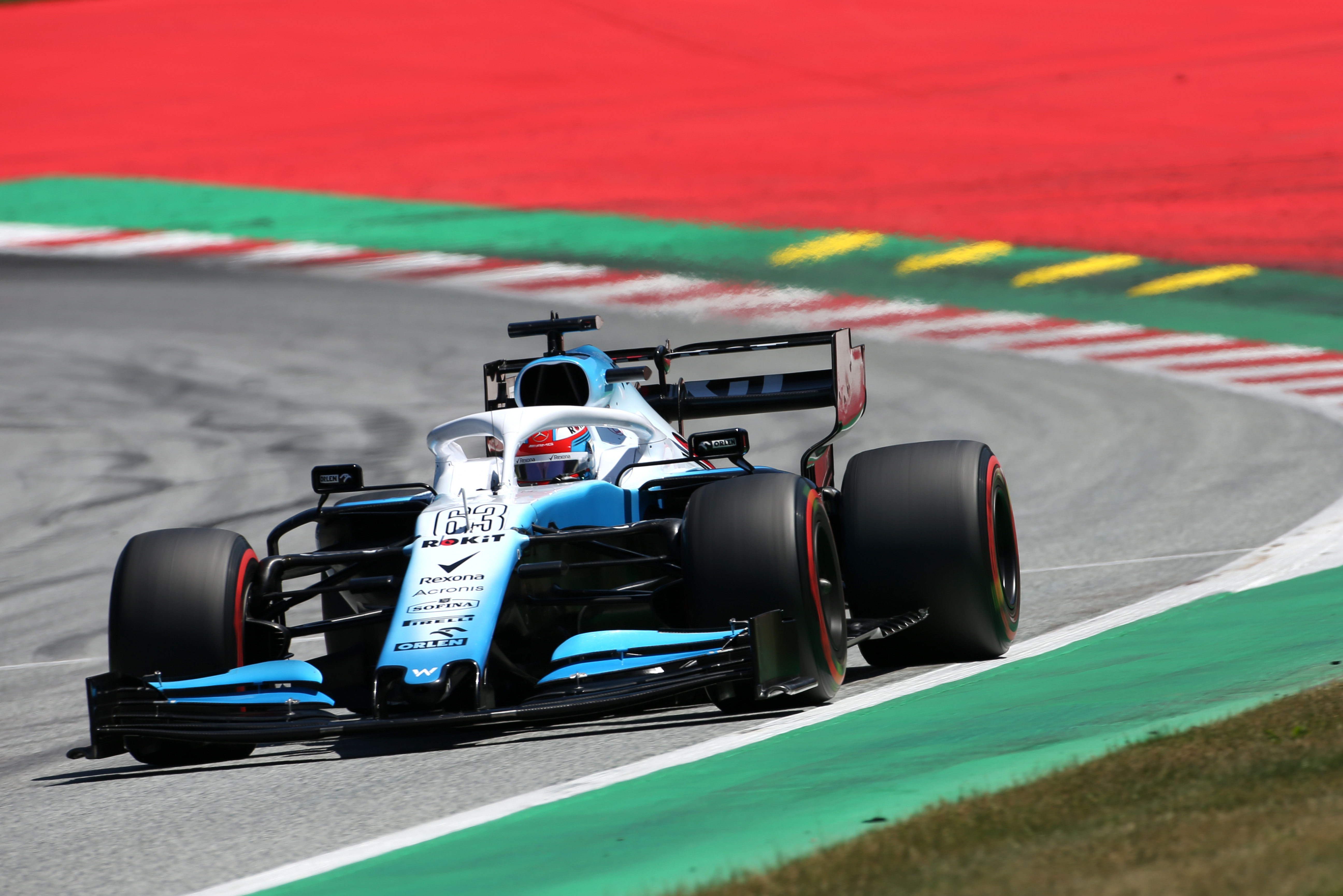 Russell has spent most of his junior career at the sharp end, winning titles in BRDC Formula 4, GP3 and F2, but since joining the F1 grid last year he has been mired at the back with a best finish of 11th.
While that's down to the quality of the machinery, he has found it to be a very different challenge to race down the order compared to what he's used to and he's still learning the best way to balance attack and defence in the F1 midfield.
"Your racecraft at the back of the pack on your opening laps is very different to what it would be at the front of the pack," said Russell.
"You get quite a concertina effect, cars getting backed up into corners, you saw with Charles [Leclerc] and [Sebastian] Vettel.
"When you are at the front of the pack, because there's less cars around, you can attack the corners more and you don't get this concertina effect. So that's one small factor.
"It's just a different style of racing. You've got to really focus on your positioning and as I learned, sometimes you can't just attack 100% to make these moves because you've got so much lack of downforce with so many cars around you.
"It really is quite messy sometimes. I am learning how Formula 1 is in the midpack and battling cars, whereas last year I only had one guy to battle."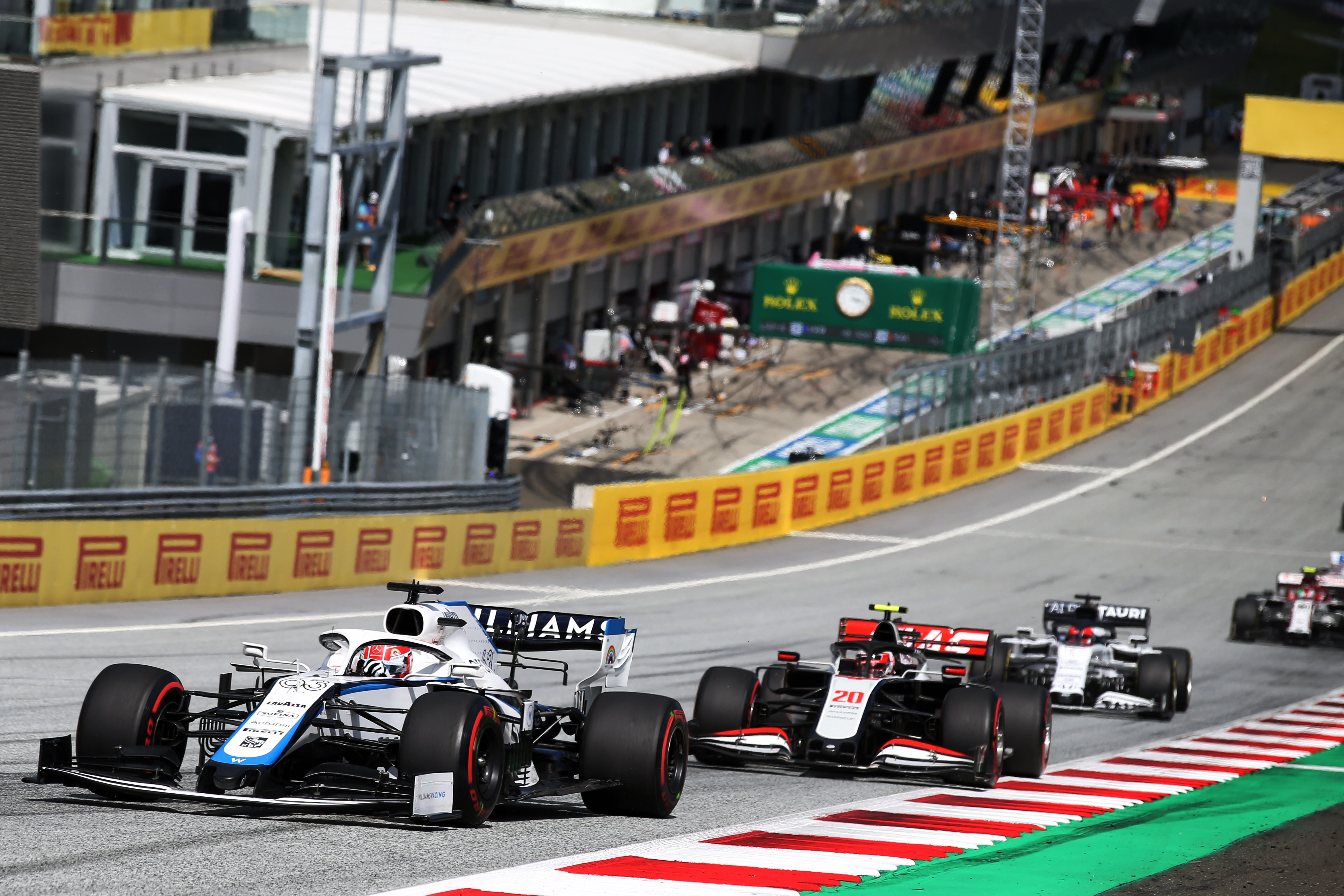 The incident that relegated the Mercedes protege to last place happened on the fourth lap, shortly after the safety car pulled in.
Russell took the restart behind Norris and Stroll, with the Racing Point and the McLaren side by side ahead of him on the run to Turn 3. This was after Stroll ran wide out of Turn 1 after attempting to pass Norris.
The Williams driver briefly attempted to make it three-wide on the approach to the hairpin before thinking better of it, but had to take a compromised tight line out of the corner to avoid hitting Stroll.
This allowed Magnussen to attack into Turn 4, creating the side by side battle into the Turn 6 left-hander, with Russell going off on the outside line and skating through the gravel – although he did not spin.
"Kevin managed to overtake me into Turn 4, but he went wide," said Russell.
"I kept it on the inside of the corner and I was planning to try and hold it around the outside of Turn 6, but I just went in too deep.
"I locked the rears, which put me off line and there was just zero grip there. Complete driver error, I hold my hands up for that.
"So I apologise to the team. It wasn't good enough from my side."
Russell dropped to last place after the mistake, having apologised over the radio before he even rejoined the circuit.
He remained behind team-mate Nicholas Latifi through the pitstop phase before overtaking him on the run to Turn 4 to secure 16th place.