It was only a matter of time. Colton Herta's emergence as a future if not current IndyCar star has led to speculation of a Formula 1 move.
It's nothing new and it's happened before. Famous examples include Michael Andretti's ill-fated year at McLaren in 1993 (below) and Scott Dixon flirting with a year on the sidelines to bag a Williams seat (he tested in 2004) before sticking with Chip Ganassi. Far more recently, McLaren-affiliated driver Patricio O'Ward – a former Red Bull junior – has been promised an F1 test if he wins a race in IndyCar this year.
However, with a total lack of recent success stories when it comes to emerging IndyCar drivers switching to Formula 1, why on earth would Herta do it?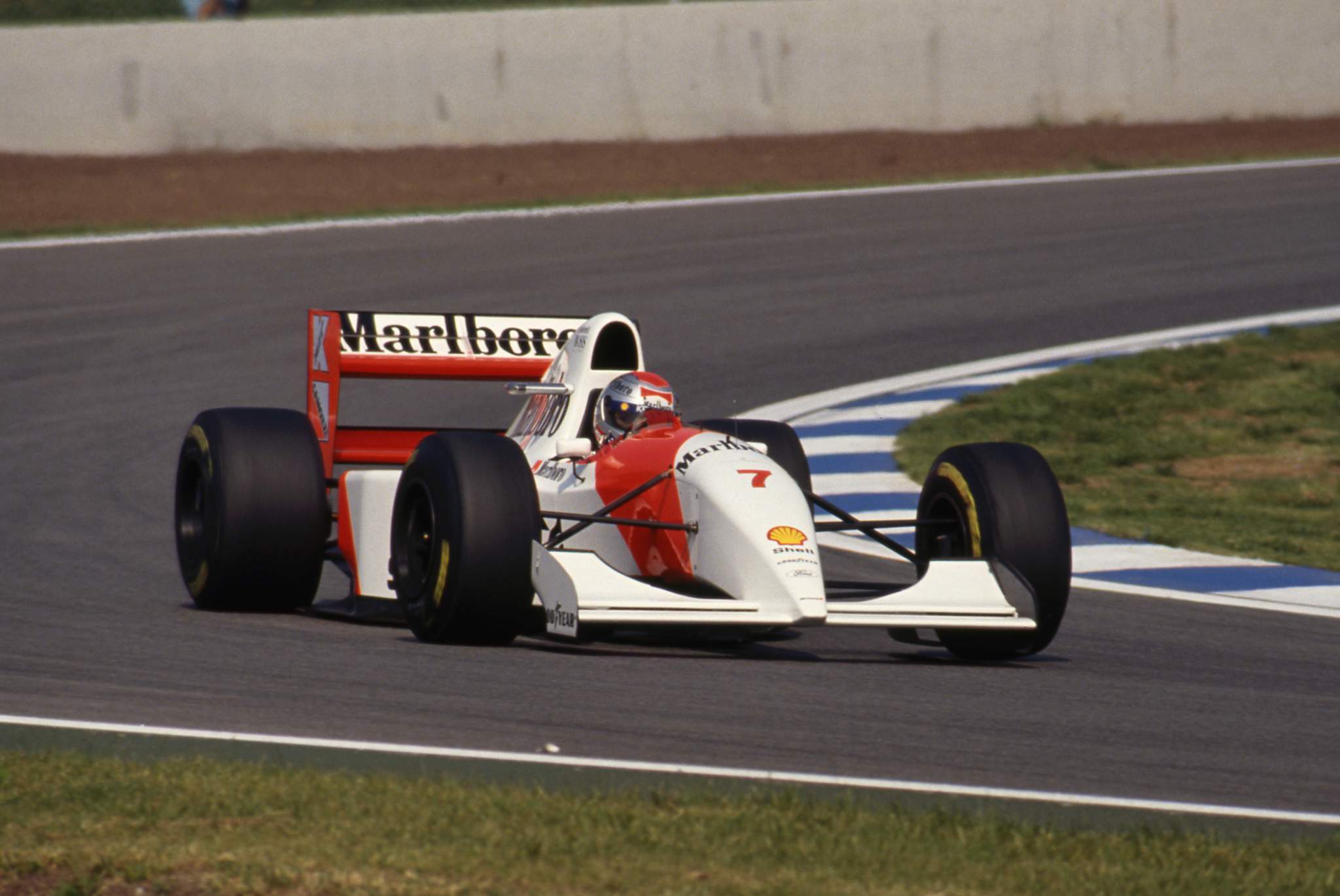 Herta spent two years in Europe – one as an admirable opponent to Lando Norris in the MSA Formula championship in 2015 – but that's it.
He'd be at an immediate disadvantage not only to his hypothetical team-mate but also to any drivers coming from the usual route of F2 and F3, who have learned all the tracks, learned to deal with the degrading Pirelli tyres and more often than not been part of F1 junior programmes and tested F1 cars before. Even just brushing shoulders with team personnel in the paddock can help yield vital information.
Not only would Herta be heading to F1 at a total disadvantage, he'd almost certainly be going in to pound around the midfield or at the back of the grid. F1's equalisation through budget caps isn't going to take immediate effect and unless Herta lucks in on the unlikely scenario of bagging a Mercedes or Red Bull seat, the only real target he'll have in Formula 1 is to beat his team-mate.
Alright, he could go into F1 and really impress, but that doesn't guarantee anything. Daniel Ricciardo felt he needed to leave his Red Bull seat to have any chance of becoming a world champion away from Max Verstappen, and he was a proven race winner when he elected to join Renault in the midfield.
Now he's moved to McLaren, and a good weekend would be eyeing a surprise podium finish. If a proven F1 race winner can't establish a race-winning seat, what hope does that leave for an IndyCar driver entering at a disadvantage?
The other question is, would Herta be good enough? Of course he's demonstrated his skill and talent in IndyCar, and his ability to work on his weaknesses has underpinned his rise. While other drivers make the same errors over and over again, he appears to have the self awareness and composure to work on his flaws. All drivers reaching this level are talented, but that trait would certainly be attractive to an F1 team.
However, an IndyCar is a far different beast than Formula 1. The cars need to be manhandled around a lap and are constantly being corrected. You can afford to miss the odd apex and be a bit less precise when the car is so unpredictable for everyone.
POLE LAP around @BarberMotorPark 🔥I hope you all enjoy it as much as I did😁 Tomorrow… its showtime on @IndyCaronNBC 🥳@ArrowMcLarenSP pic.twitter.com/5vKhgJR1Ou

— Pato O'Ward (@PatricioOWard) April 18, 2021
That's certainly not the case in Formula 1 where precision is the be all and end all of a lap and often a race.
IndyCar also lacks anywhere near the intensity of a development race that F1 has. The American series often brings updates but they're usually in the off-season, or are so minute if introduced in the season itself that they can be worked around quickly.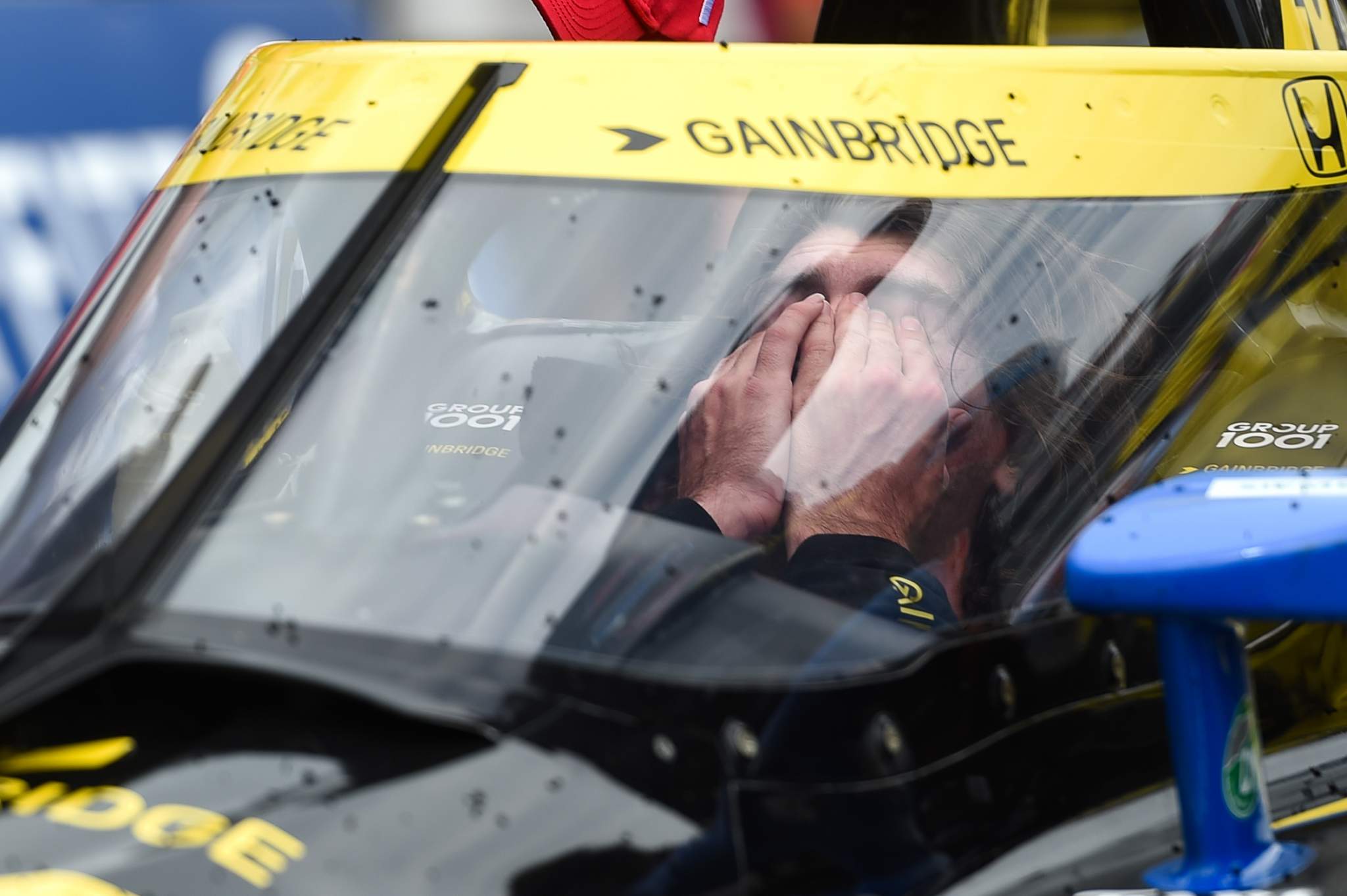 Herta's spent his racing life in single-make formula. How would he react to the car developing and being totally different session to session? Of course, most drivers who reach Formula 1 have come from single-make formulae, so this isn't a unique challenge to an IndyCar driver coming over. But it's still a factor in F1 success worth considering as a particular challenge for Herta given what he's done up to now.
IndyCar's strategy and the mixed up races it creates is also something to consider. Make an error and you can still come back from it with clever strategy and the odd lucky yellow flag period. Even if you crash in a race, points are awarded for the whole field at the moment so repairing the car and pootling around for a quarter of the race or so can be the difference between winning a championship or not.
Scoring points in F1 is much more down to qualifying and being flawlessly consistent. It's not more difficult than IndyCar, just different.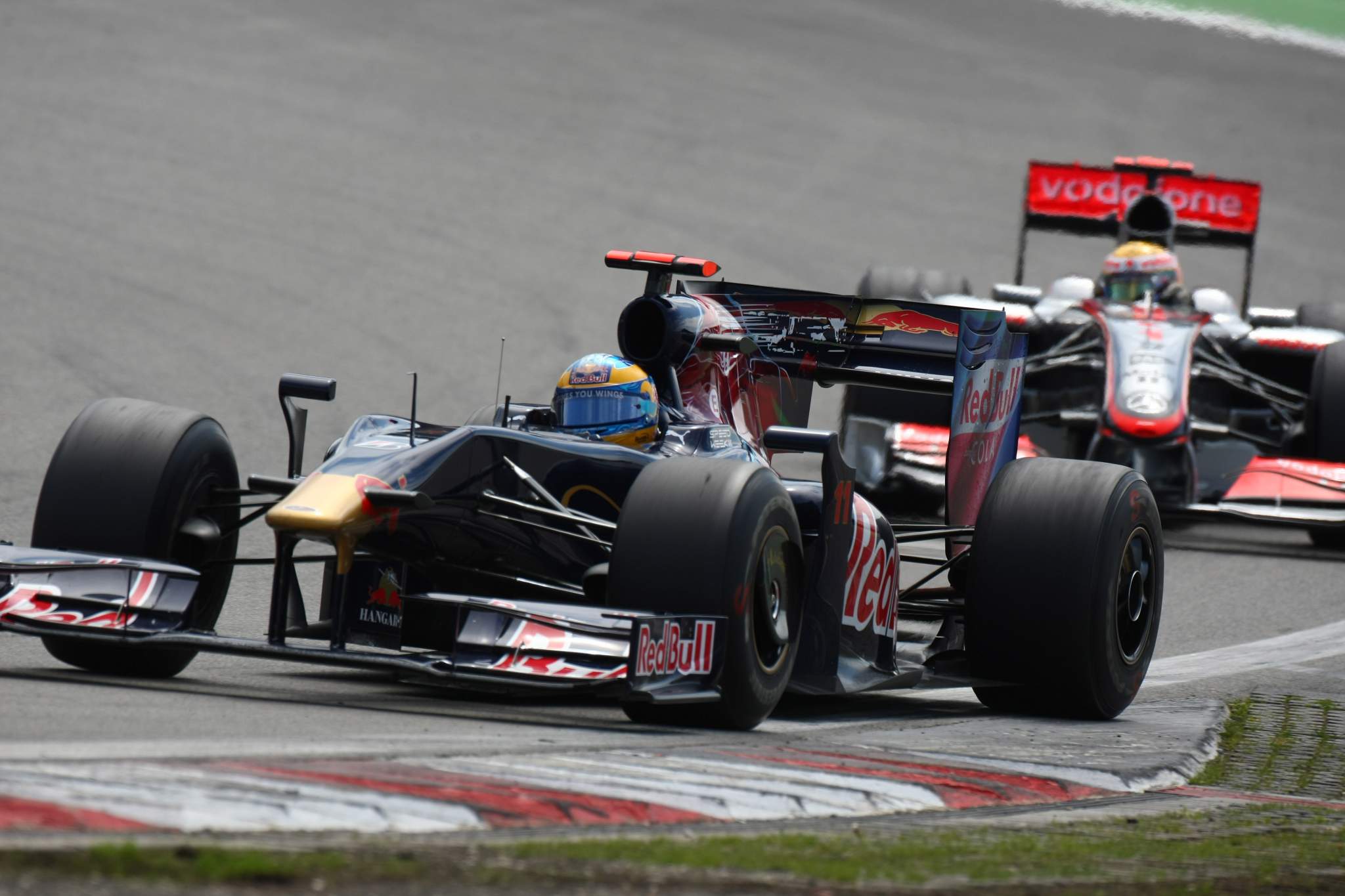 With Herta, you also have to consider that he's building a brand. Would he recover from a failed F1 deal? Would he have access to the same sponsors and elite-level teams he did before? After all Sebastien Bourdais initially struggled to reassert himself in the States after his failed Toro Rosso experiment (above) and hasn't been in IndyCar championship contending machinery since, even though that reacclimatising came in the muddy world of IRL/Champ Car reunification.
At the moment, Herta's racing for one of the biggest names in motorsport in Andretti, and he's given Gainbridge – which sponsors his car and the Indy 500 – its first race win. He's been helped to where he is by one of the richest families in American sports, the Steinbrenners, and added a GT career to his resume with BMW motorsport.
In just two seasons Herta's emerged as Andretti's most consistent threat ahead of ex-F1 driver and Indy 500 winner Alexander Rossi – who was the hottest property on the free agency market in years before he re-signed with the team for 2020.
The following table shows the head-to-head stats between Herta and Rossi since the start of 2019, when Herta began his full-time IndyCar career: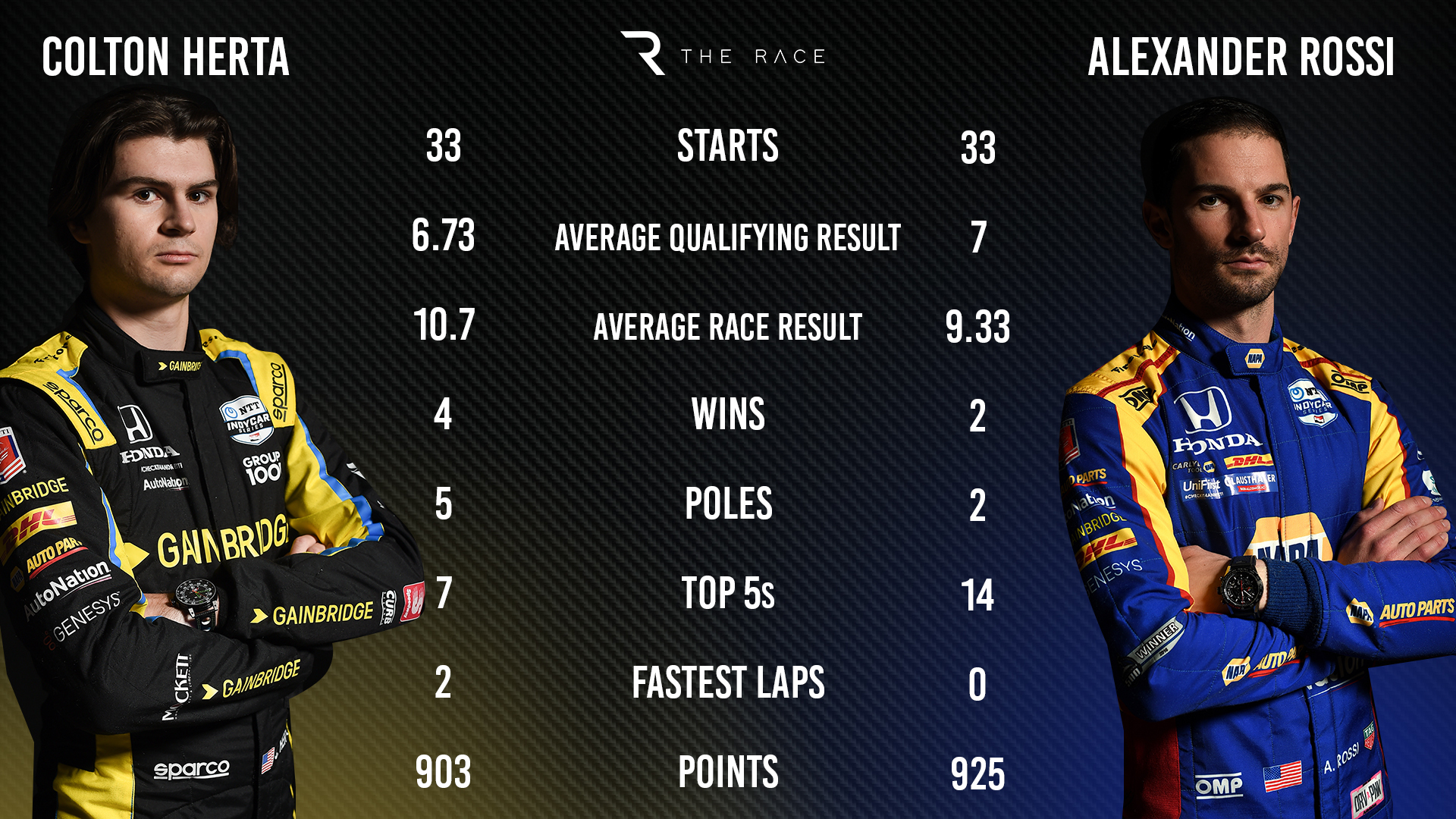 Why throw a lucrative career away for a hypothetical seat in the F1 midfield?
Of course, all of this talk would hinge on Herta being offered a chance in F1. With people like Nico Hulkenberg, Stoffel Vandoorne and Alex Albon sat on the sidelines at the moment, plus a host of highly-rated juniors waiting in the wings, why would you take a risk on Herta? He's not even won a championship in IndyCar yet.
Michael Andretti told Racer that if Ferrari phoned him to approach Herta for F1, he wouldn't stand in the way. But why would it approach Herta when its race drivers are Charles Leclerc and Carlos Sainz Jr, and it has people like Robert Shwartzman – who it has watched grow over years and has access to his data in F1 and other categories – waiting in the wings?
So if not Herta, is there anyone else? And are there other reasons Herta would get a chance?
Sounds like @ZBrownCEO is in the mood to make another bet.

If @PatricioOward wins an INDYCAR race this season, what is on the table? 🏎🤩 pic.twitter.com/FBPyq0yqt5

— Arrow McLaren SP (@ArrowMcLarenSP) April 18, 2021
O'Ward is an obvious one to watch because he drives for McLaren's IndyCar team, which incidentally has adopted a more F1-like way of working with a team back at the squad's Woking factory helping to analyse data. Team structure, the number of personnel and the way the teams work, something else Herta won't have experience of.
However, the same problems outlined above for Herta apply to O'Ward. He's not won a championship – or even a race for that matter.
While he races for a team without the pedigree and experience of success like Herta has with Andretti, O'Ward is still yet to prove he's above simple errors and can offer consistency – which we won't know for sure until he gets a better car and better strategy on a more regular basis than he's had so far in his two full seasons.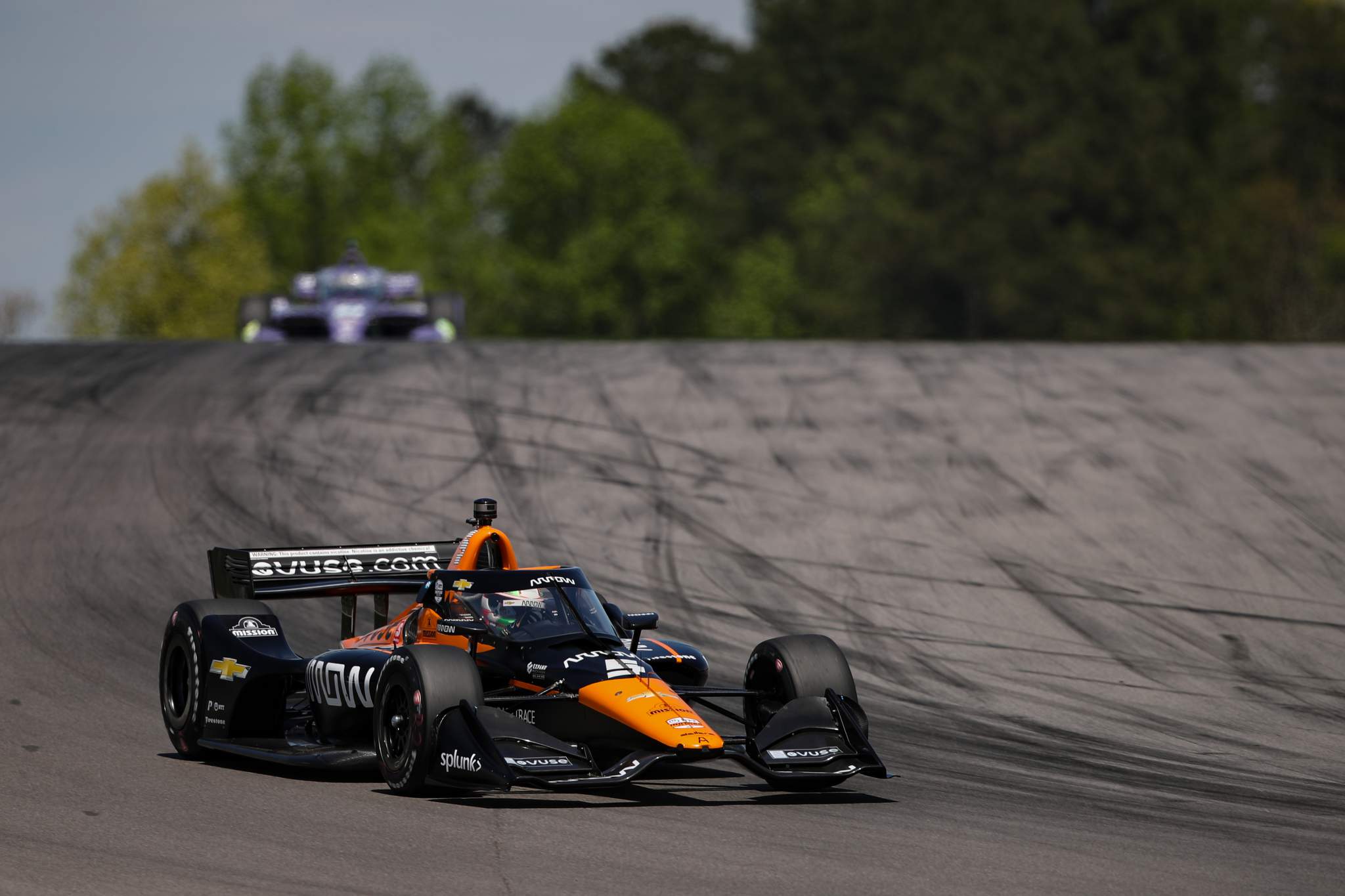 There's no doubt a big team would have to make a concerted, long-term commitment to make it work, and perhaps Herta's chance at that was to move to O'Ward's team Arrow McLaren SP for 2020 when they courted him. However Herta's decision to stick with Andretti under those circumstances gives you arguably the best idea possible of where Herta sees his long-term future.
Josef Newgarden is an interesting prospect. He's also subject to many of the caveats above, but he at least has won two IndyCar titles and been incredibly successful at so many different tracks and ovals over his career. He's also worked with Gavin Ward who was at Red Bull from its first year in F1 to 2017, where he engineered Ricciardo, Mark Webber and designed everything from front wings to electronics while he was there.
There's no doubt Ward believes Newgarden is an incredible talent behind the wheel.
Perhaps his experience would give him an edge, but he is 29 years of age now, when the majority of drivers are entering F1 between 20-23.
Similar question marks over Newgarden for an F1 seat, then.
The fact that Haas, the only American team on the grid, has repeatedly said it would like an American driver but won't have one for the sake of it, has not taken a big punt on any of these emerging IndyCar talents, gives you a flavour of the feeling in the F1 paddock.
IndyCar isn't currently a valued feeder series for future F1 drivers.
Herta may be able to change that if he can bag a title before he's 23. That would make him unique in the sense that he'd be in the accepted (or at least fashionable) age window, and a champion in an elite series outside of Formula 1.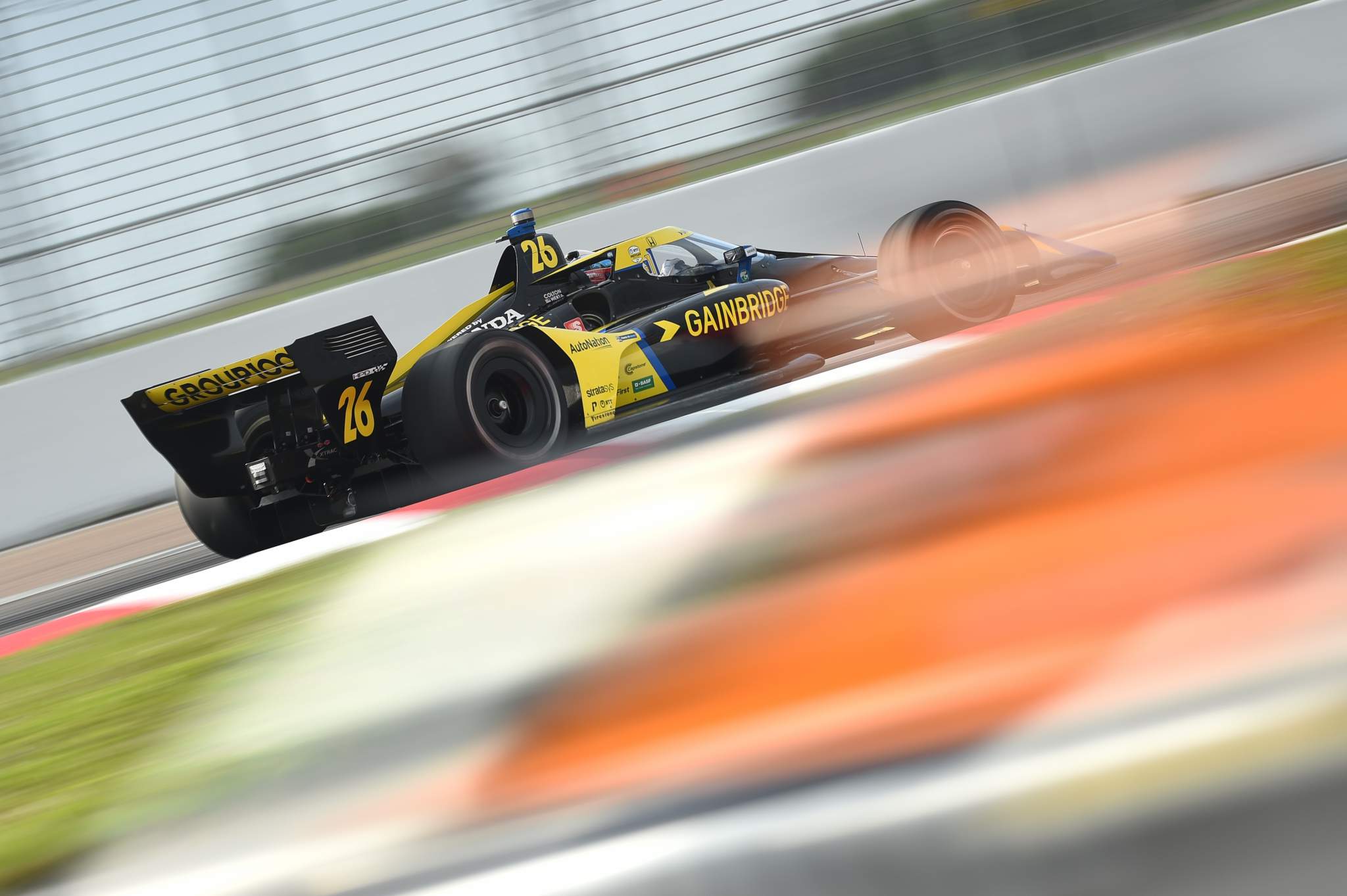 F1's owners would love that. A second race in the States – the Miami street event – isn't likely to be the golden bullet that suddenly makes F1 incredibly popular in the US. But a new and exciting driver like Herta could be.
Two weekends ago when IndyCar, NASCAR and Formula 1 happened on the same weekend, NASCAR took 3.3 million US viewers and the IndyCar race – which happened at the same time – had 921,000. On the same day but not at the same time, F1 had 906,000 viewers.
IndyCar's viewing numbers have been strong in 2021, with a brilliant rookie class led by NASCAR star Jimmie Johnson, ex-Haas driver Romain Grosjean and Australian Supercars treble champion Scott McLaughlin.
It feels like IndyCar is building to something at the moment, and why would Herta step away from building a brand in an emerging series for the risks having a crack at Formula 1 poses?
Especially when people like Grosjean and Marcus Ericsson have spoken at length about the joy and release of exiting pointless F1 drives to battling for chances to win in IndyCar.
The risks outweigh the reward for Herta, or any other drivers who would get the F1 call up for that matter, right now.