Ferrari signed Carlos Sainz Jr to solve a problem. But if he achieves what he doubtless intends to, he might yet end up causing one at Maranello.
Sainz is too professional to be an actively disruptive presence and he's a superb signing, but like all ambitious drivers moving teams he will head into Ferrari with the objective of establishing himself as the main man.
The trouble is, he was chosen to be the support act to rising star Charles Leclerc at a time when the sometimes problematic 2019 on-track battle between Ferrari's drivers was fresh in the memory.
Naturally, Ferrari's official line is that there's no formalised hierarchy. That's very likely true when it comes to the contract terms, but the dynamic of a 'number one' and 'number two' driver is more complicated than many assume.
Occasionally, it is a codified, explicit relationship but usually it just follows from performance. Valtteri Bottas is Lewis Hamilton's de facto number two at Mercedes not because he's designated to be so, but because he's the lesser – but still hugely able – driver. And he's good at it because he sees himself as the potential leader and doesn't stop pushing himself, in the process keeping Hamilton sharp.
Teams conduct a huge amount of analysis of drivers before signing them and it's impossible to escape the conclusion that Ferrari sees Sainz as a driver in this vein. A very strong, consistent "smooth operator" but one who will become the effective support act. But there's no need to make that formal because it's expected that performance will lock in this dynamic.
"There is nothing written in the contract of Charles being the leader," said team principal Mattia Binotto. "The two will be free to fight on track, [but] it's important obviously they are not damaging themselves.
"They will have equal opportunity, certainly at the start of the season. Our top priority is to optimise the team points, so it may be that in some races it will be important that the two are accepting team decisions in order to optimise what is the team's interest – but we are helping the drivers' interest as well.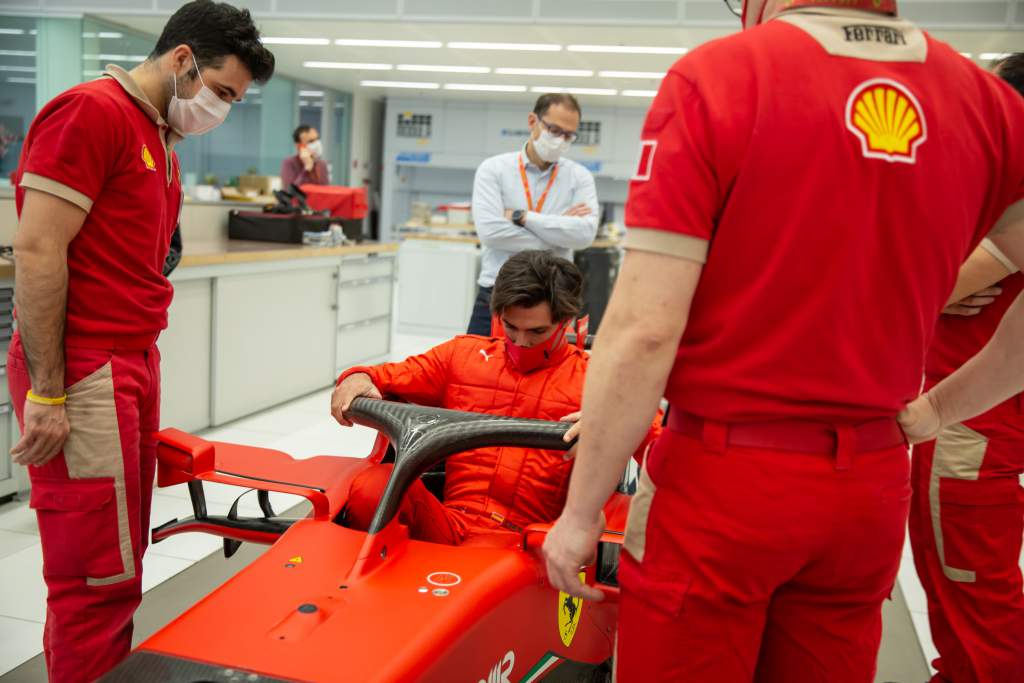 "Later in the season, if there will be a clear advantage of one driver to the other one, [if] one of the drivers may achieve an objective which is not possible for the other, it would be an open discussion between the two and let's see how we can eventually help each other but still to the benefit of the team."
There's little to argue with there, save for the fact that there's space for Binotto to leave unstated certain assumptions. And there are other signs beyond what people say as, after all, Leclerc is on a lucrative contract that keeps him at Ferrari to the end of 2024 while Sainz is the newcomer on a two-year deal.
But it can be a dangerous game to play. Perhaps the most famous example of this was when Williams signed Nelson Piquet for 1986. The versions of events differ, but Piquet was apparently given assurances he was the leader without Nigel Mansell or even members of the team (Patrick Head, for example, has said he wasn't aware of any such status) knowing about it.
And why? Presumably because the assumption was that Piquet, then a two-times world champion, would comfortably outperform Mansell, who had yet to win a grand prix when the deal was done. And we all know how that turned out.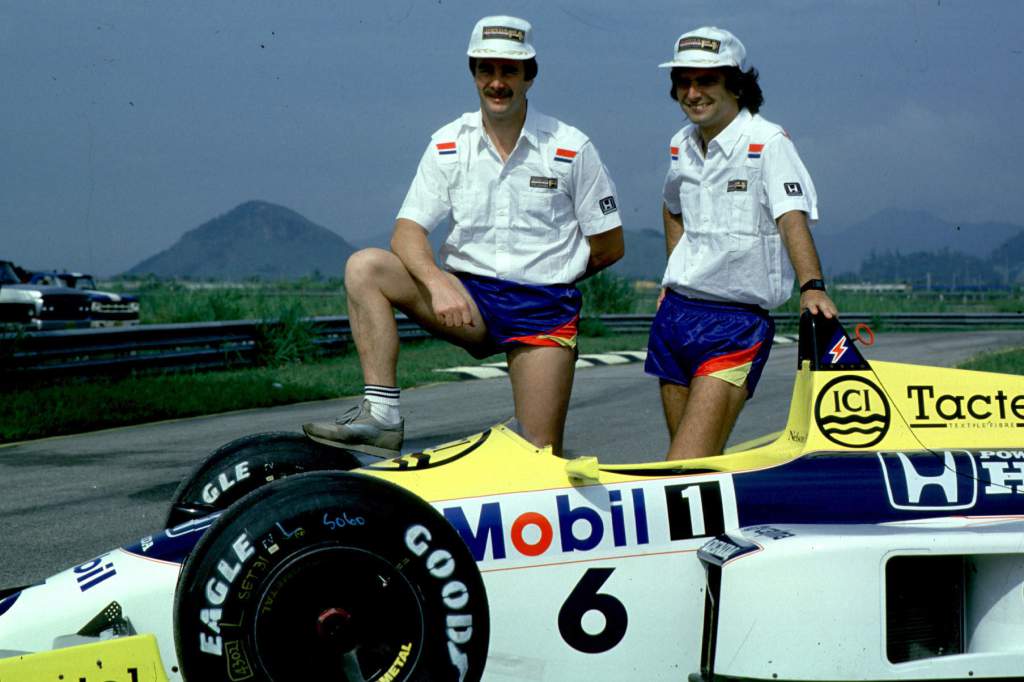 This also means things can change at Ferrari and Sainz will back himself to effect that. Living with Leclerc won't be easy and much could depend on how good the car is. It's not that Sainz can only do well in a strong car, but he has struggled at times with rear end instability.
Leclerc's skill is that, like the vanishingly few gold-standard drivers, he can extract pace from any kind of car balance. Over the past couple of years, he has consistently delivered outstanding livewire qualifying laps that often Sebastian Vettel couldn't match, and backed them up with strong race performances despite making a few too many mistakes.
It's likely that Sainz would have struggled in qualifying up against Leclerc in last year's Ferrari SF1000 given its weak rear end, but the SF21 should improve on that despite the fact it's an evolution rather than a brand-new car. If Ferrari produces a better and more consistent car, then Sainz will be a bigger threat.
Returning to what Binotto has said about Sainz, who visited Maranello before Christmas for what might be called an induction day and is due to test a 2018 car at Fiorano in January, it's clear how he perceives him if you read between the lines. He didn't talk of him as a potential future champion, as you might expect for a team signing a 26-year-old who has been a midfield standout over the past two seasons, but instead stressed his all-round contribution to the team.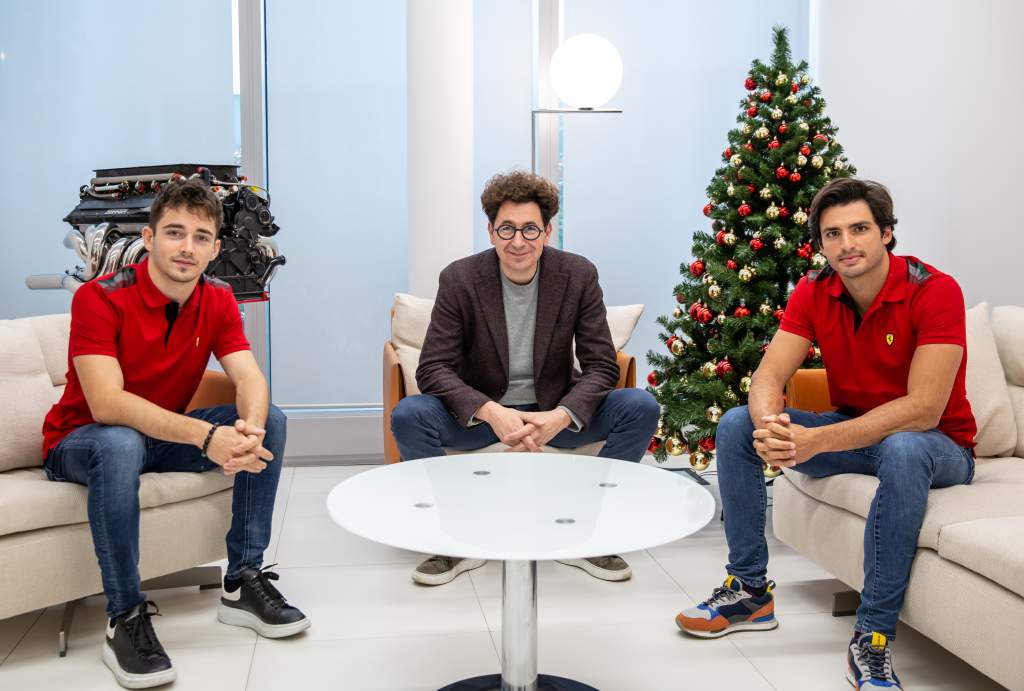 "He is a fast driver, he is very strong," said Binotto. "If you look at 2020, it was a very good season. He has been even faster in qualifying. If you look at the past years, he was not so fast in quali but in 2020 he's been very strong.
"He's a very strong racer. He one of those drivers that finishes races very often, and normally in the race he improves his position compared to the quali. So I'm expecting Carlos contributing to the constructors' championship, which is very important for us.
"It's important to have two drivers which are delivering the race for the constructors' title. I know that by doing well on the constructor, it means that the two drivers are doing well in terms of the drivers' classification, but I'm pretty sure that Carlos will help us in doing better in terms of constructors' and overall as a team."
Yes, any team boss might stress the importance of the team objectives, but the focus on the constructors' championship for Sainz is very clear. Leclerc is the star, Sainz the support act unless he can prove otherwise. Given Ferrari has bet the farm on Leclerc, it stands to reason that one of the primary motivators in selecting its new driver for 2021 was one who would fit in well with him.
This is not to criticise Sainz, who has been consistently under-rated throughout his career and always finds a new gear to move into. While 2019 and '20 seemed pretty similar, Binotto is right that Sainz raised his qualifying game to meet the rising challenge of the improving Lando Norris.
That's arguably Sainz's great strength – his intelligence and his capacity to improve himself constantly. There's no doubt that he's his father's son, bringing every bit of the class, brainpower and dedication that took Carlos Sr to so much success in rallying.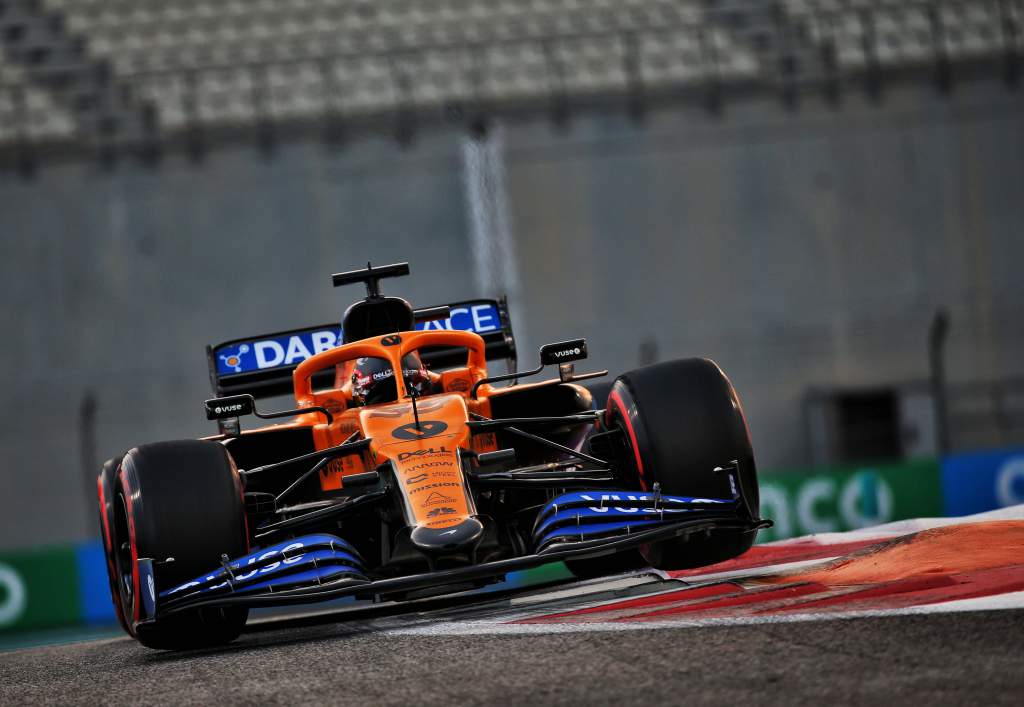 But Binotto unquestionably values what Sainz can bring to the team. As he explains, Sainz has a lot of qualities and the fresh perspective he brings will also be beneficial.
"He will bring his experience," said Binotto. "He's got many seasons now with different teams, so different methodologies in terms of working with engineers approaching the set-up. He will certainly bring us a different experience, which we are very open to.
"I'm expecting him to be a great team-mate for Charles. I think that the two will find each other very well.
"And I'm expecting he is a hard worker, so I'm expecting he is a leader, I'm expecting him to help developing the team and help the team become stronger in the future. And that's already in 2021, I don't think we need to wait for 2022."
While Binotto does refer to Sainz as a leader here, that appears to be in a more collaborative sense and what should be emphasised here is the reference to him as a great team-mate to Leclerc. That's what Ferrari's hoping for and that's what Sainz will be.
The question is if he might prove to be a little bit too great for Ferrari and Leclerc? Leclerc has already seen off a four-times world champion in Vettel, but now he's the king of the hill at Ferrari he faces a very different challenge with Sainz as the would-be usurper. Leclerc's brilliance will certainly be tested, even if the Monegasque is the favourite to prevail.
Ferrari, and Binotto, will be hoping Sainz falls into the category of loyal subject rather than revolutionary. But Sainz is not to be underestimated.