Carlos Sainz Jr spent his first day at Ferrari's legendary Maranello base on Friday as a preliminary step in his preparations for his first season in its Formula 1 team in 2021.
The former McLaren driver took the chance to take a look around the factory and meet some of the Ferrari personnel he will work with in 2021 prior to his Christmas break.
He also had a seat fitting in preparation for a planned run in a 2018-specification Ferrari at Fiorano next month.
"It's my first time in red, which as you can imagine is pretty special," said Sainz.
"It's a special day for me in general and probably a day I will never forget.
"I'm fully ready, fully motivated, totally refreshed for this new challenge. [Then there will be] Christmas, some holidays to disconnect and to make sure we will recharge the batteries as quick as possible.
"But you can be sure I'm going to be here pretty early in January to keep pushing, to keep helping this team to move forward and as quick as possible in the best direction.
"I cannot wait, to be honest.
"Today, I had my first meetings, my first look around the factory and it is something that I will never forget and I cannot wait to do more often next year."
Sainz plans to spend significant time at Maranello in January and February in preparation for his first season for the team, having found a similar process valuable when he moved to McLaren ahead of the 2019 season.
This visit was the first step in that process and should help him hit the ground running when he returns next month.
He also had lunch with Binotto and new team-mate Charles Leclerc during his trip.
"It was a very light programme," said Binotto. "Simply to have a factory tour as a tourist may do, to at least know where is Maranello, where are the offices, where are the departments.
"It will be important in January, when he will start, to know the locations and to be capable of going around the factory. [He was able to] have a deep dive in Ferrari values, the Ferrari story.
"He's doing a seat fitting just to prepare for the test we'll have in January.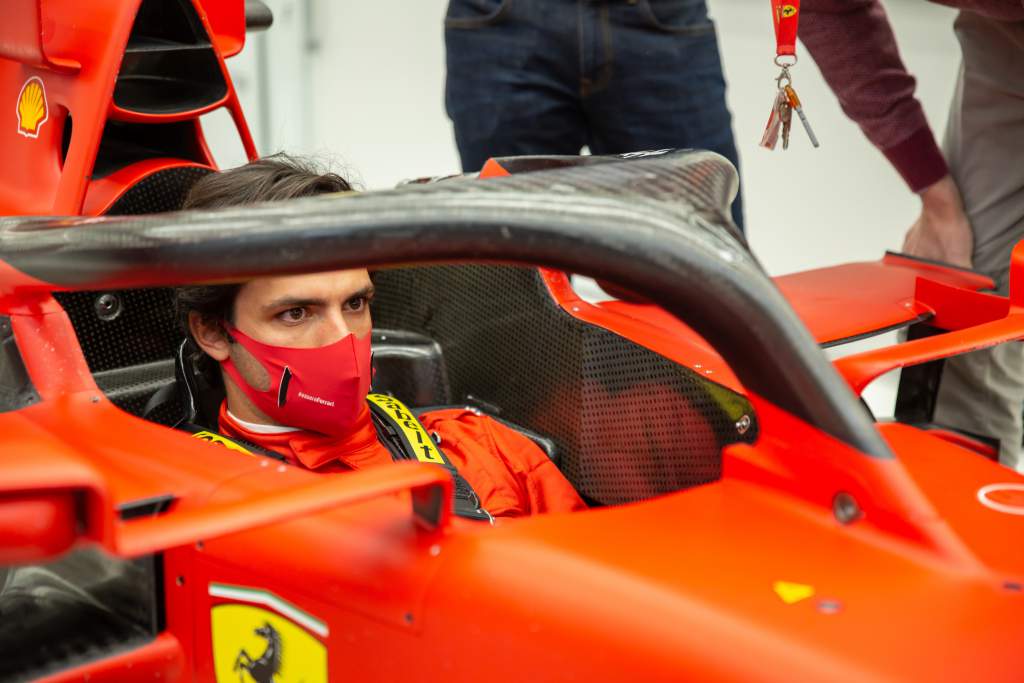 "He's not really in technical meetings today, but it's more knowing the people. So meeting with the people, the engineers, to know the organisation and to know that some of the technicians and engineers he will work with in the future.
"So it's a very simple Christmas time visit – factory tour, lunch and meeting engineers."
A date for Sainz's test in the 2018 Ferrari SF71H has yet to be set, but it will be used to allow him to familiarise himself with the way the team operates and control systems.
It will also allow him to get used to working with his crew, who ran Sebastian Vettel during 2020.
"He will have one day and a half in winter testing in Barcelona," said Binotto.
"But we are organising a day or slightly more in January here in Fiorano.
"It will be with an '18 car, because that's what's possible and permitted by regulation.
"The January test will be for him the first touch with a Ferrari car on track.
"It is an old car, but we feel it is important one to get used to our procedures, the way we communicate with engineers, to get the feeling with his engineers and the team itself.
"His team essentially is the one of Sebastian, which will be simply passed to him. So Riccardo Adami is becoming the race engineer of Carlos.
"There are no new engineers coming from outside to join his track team."