After grabbing third place from Ferrari team-mate in the final moments of the Turkish Grand Prix, Sebastian Vettel paid tribute to Charles Leclerc and suggested "I often see myself in him".
Vettel said that Leclerc losing the podium, which led to a series of self-berating messages over the radio having taken the chequered flag, was "irrelevant" given the success that lies ahead of him.
He certainly knows exactly how it feels to be a young driver in a hurry having been there himself in the past.
But while Leclerc today is in a similar place in his career to Vettel just over a decade ago, how similar are they really? And what might Vettel be recognising in Leclerc?
It's straightforward to make a comparison in statistical terms. Leclerc is 56 races into his F1 career and has racked up two victories and seven pole positions.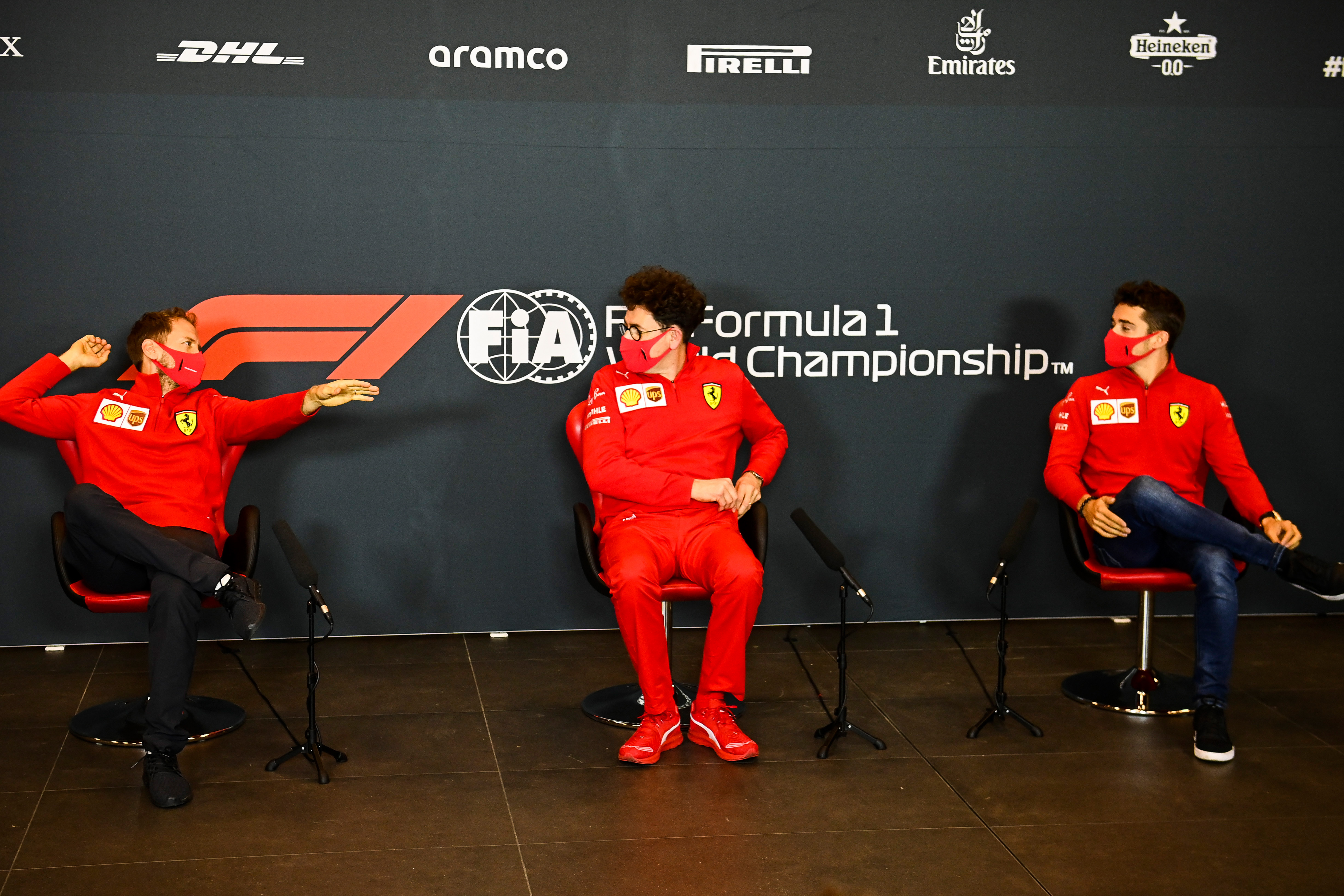 That conversion rate sounds poor, but reflects a combination of ill-luck with lost victories in Bahrain, Singapore and, potentially, Russia last year and the fact the 2019 Ferrari was stronger in qualifying than race trim. And he's had no chance to add any poles or wins this year given Ferrari's struggles.
By coincidence, for the 56th races of their F1 careers Leclerc and Vettel were a very similar age, both 23 and separated by less than a month. Leclerc is marginally the younger, but both were roughly three seasons into their F1 careers, albeit with Vettel's not aligning with the start of seasons thanks to making his debut during 2007.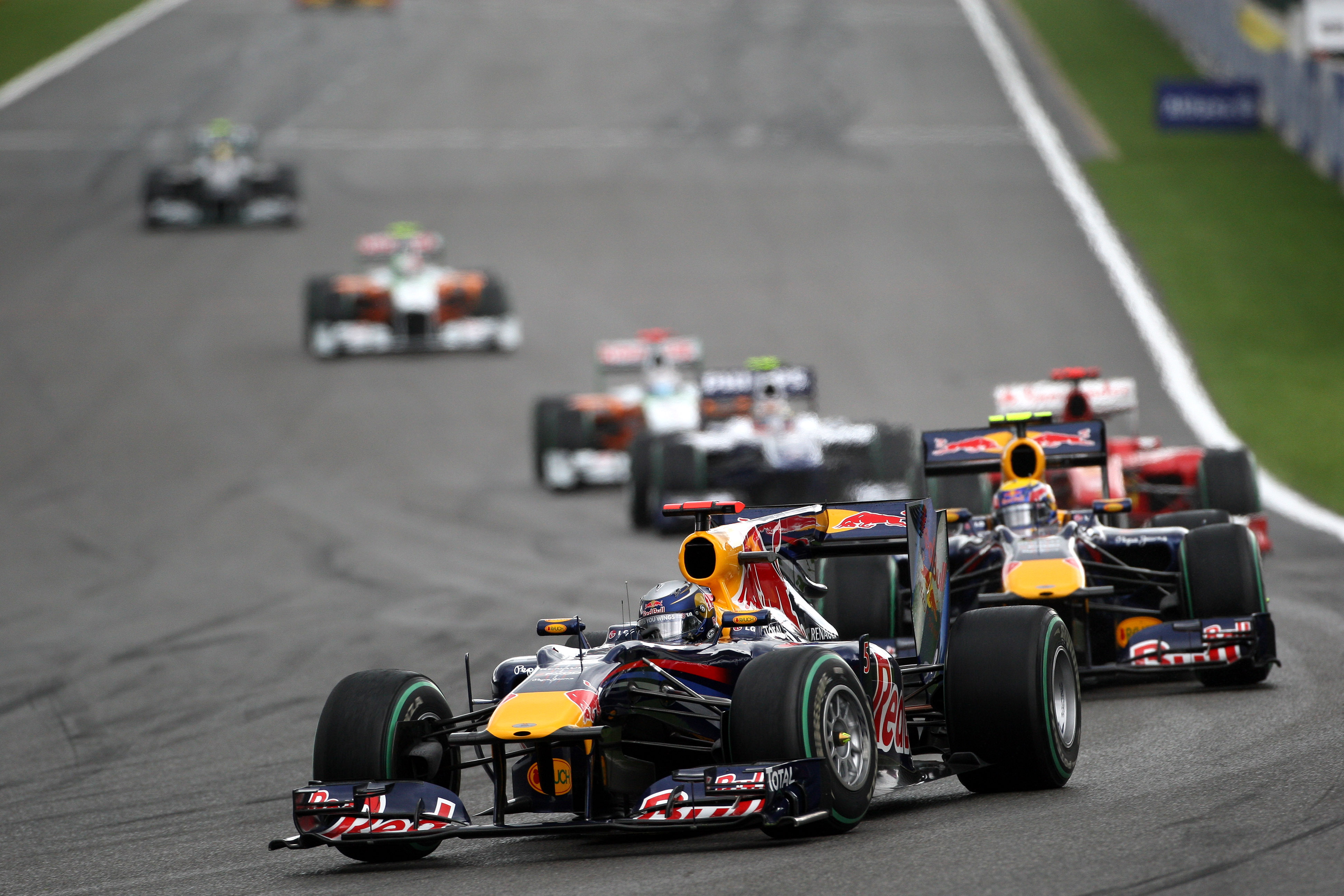 Vettel's 56th race was the 2010 Belgian Grand Prix, by which time he was two-thirds of the way towards his first world championship. Vettel had notched up seven victories and 12 pole positions by that stage in his career, having won his first grand prix at Monza with Scuderia Toro Rosso two years earlier.
Such statistical comparisons are of limited value. While you might argue Vettel is ahead of Leclerc thanks to the fact he clinched his first world championship in his 62nd race, this is a groundless comparison as Leclerc does not have the equipment to match that this season.
But what is clear is that both have achieved significant success relatively young.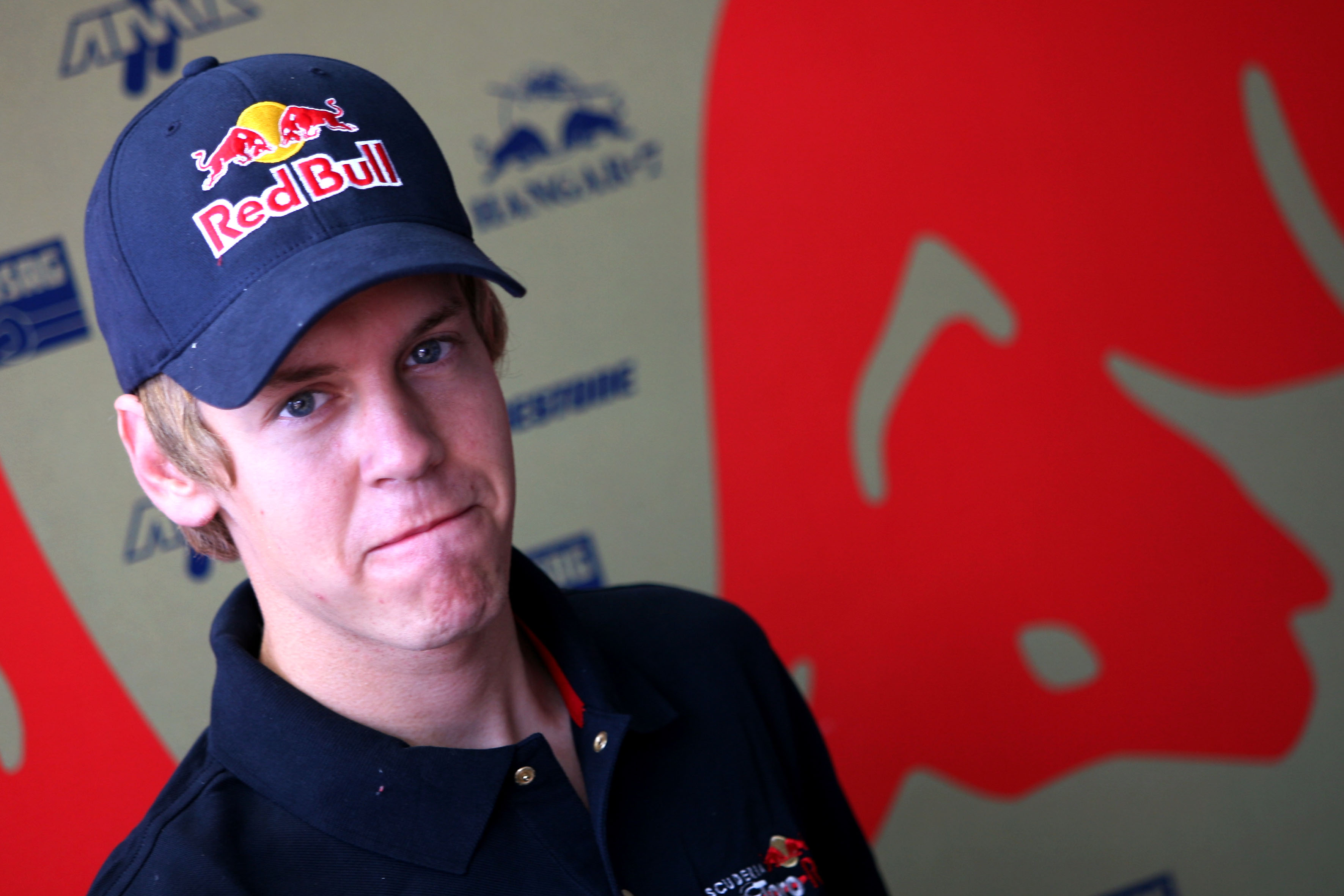 They've also had a big impact on F1 with their personalities. While a little different, the younger Vettel quickly established himself as a likeable character with a love of British comedy – partly a result of outings for Carlin Motorsport in junior single-seaters in 2006 and 2007.
Leclerc, too, shone through as a character particularly earlier this year with his esports antics – both serious and less serious.
But Leclerc's intensity showed through his emotional and self-critical reaction after slipping from second to fourth in the final complex on the last lap in Turkey.
In response to being told he had done a good job, he disagreed aggressively and emphatically – not an unusual reaction when he feels he has fallen short.
Vettel's career started at a time when radio transmissions were broadcast but not so easily accessible, but then and to this day it was clear he, too, is capable of an emotional reaction.
That's something he has struggled to tame during his career, perhaps doing so best during his Red Bull pomp – and it's something Leclerc also might need to work on.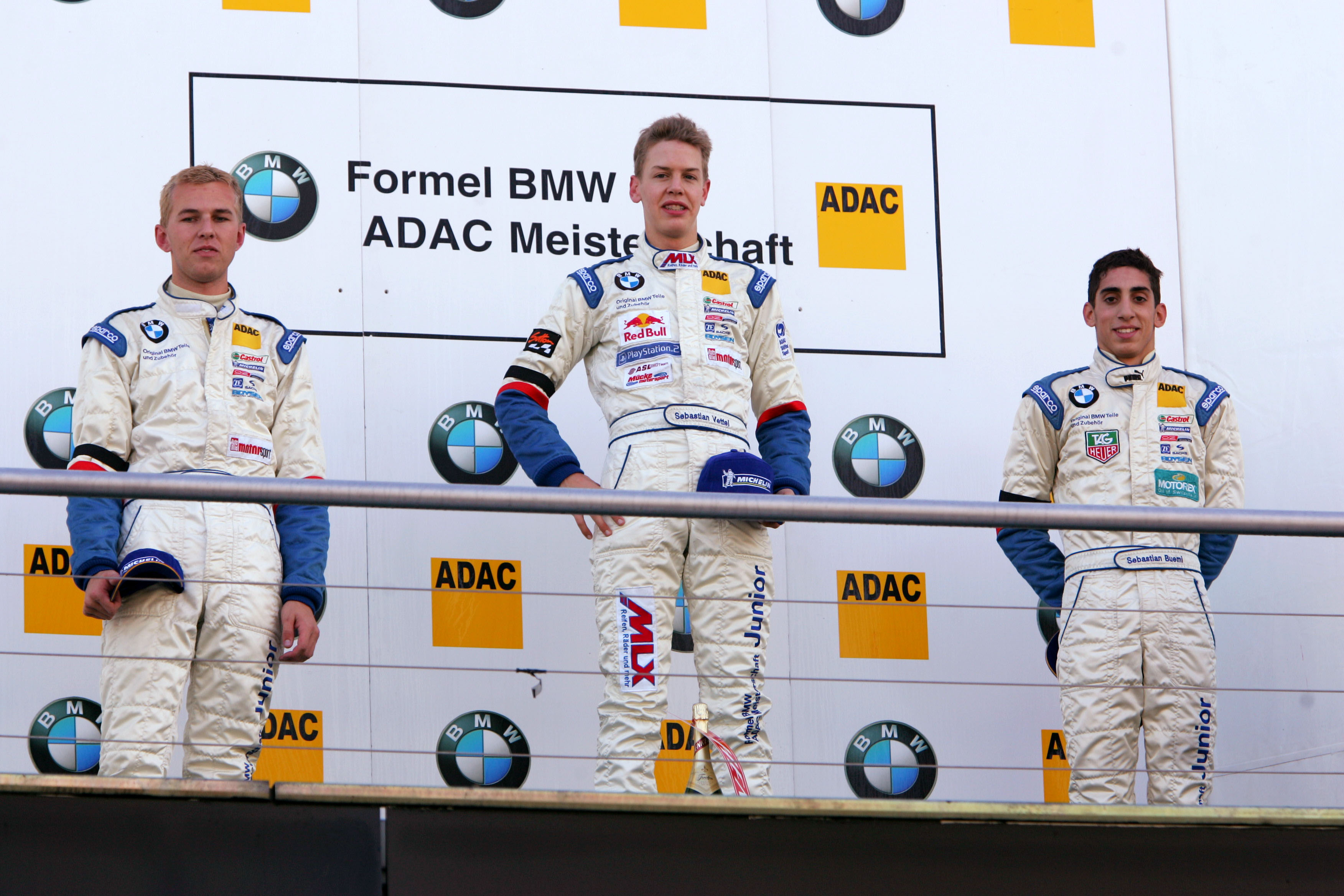 They were also very highly-rated before F1. Vettel first came to prominence by utterly dominating Formula BMW in Germany in 2004. There, he won 18 out of 20 races against opposition that included future F1 driver Sebastian Buemi, and he narrowly missed out on the F3 EuroSeries crown to team-mate Paul di Resta.
He also led the Formula Renault 3.5 championship in 2007 before he dropped out, having replaced Scott Speed at Toro Rosso in F1.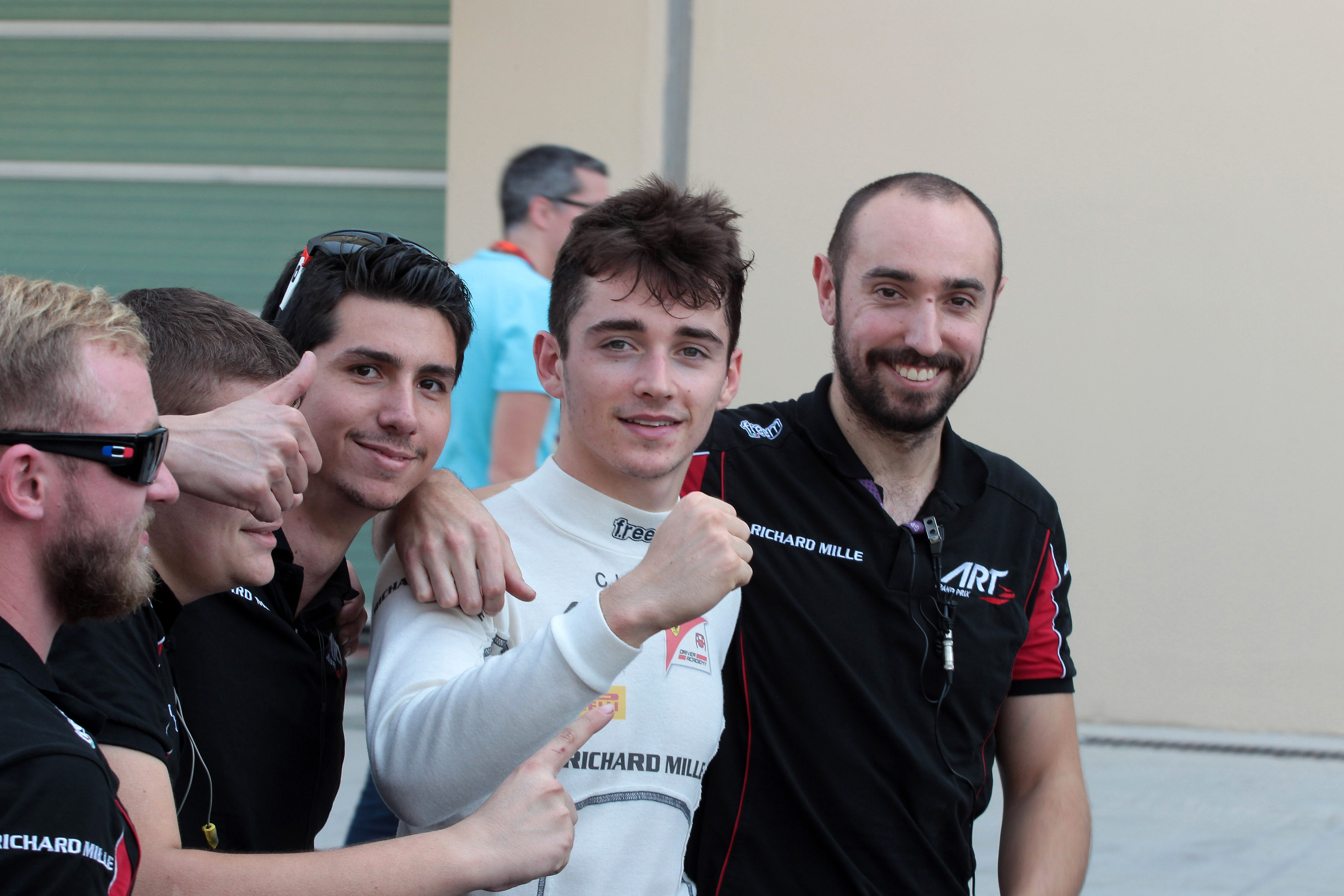 Leclerc's trajectory was similar. Although he lost out to Nyck de Vries in Formula Renault Alps in 2014, he went on to win championships in GP3 (pictured above) and Formula 2 before graduating to F1 with Sauber in 2018.
By coincidence, that is the same team Vettel made his debut for as a one-off stand in for the injured Robert Kubica when it was BMW Sauber in 2007.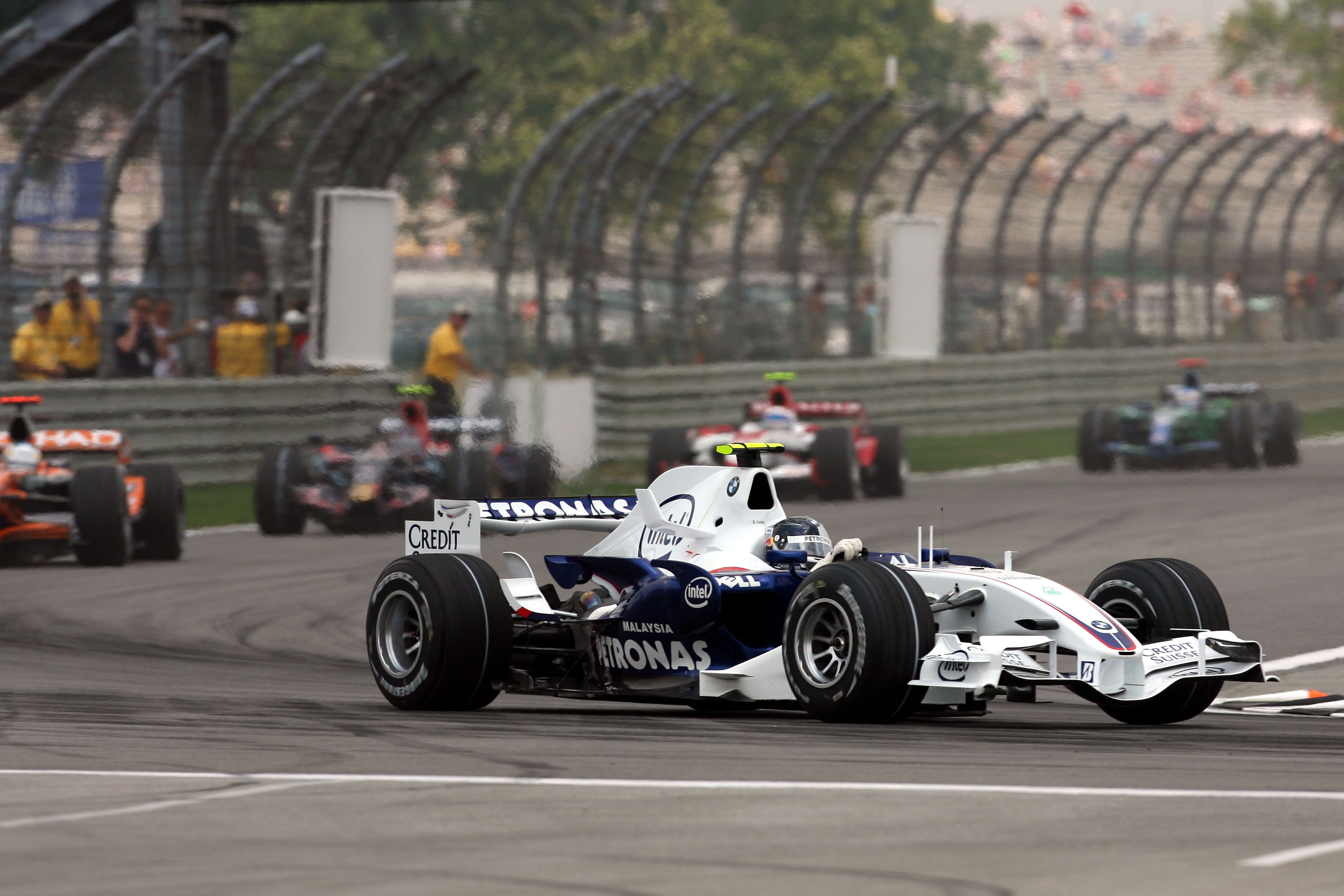 Vettel scored a point on his debut in the United States Grand Prix, but it took time for him to assert himself over Vitantonio Liuzzi once he moved to Toro Rosso.
It was a similar story for Leclerc, whose first three races for Sauber were unremarkable before he showed how quick a learner he was by taking sixth in the Azerbaijan Grand Prix.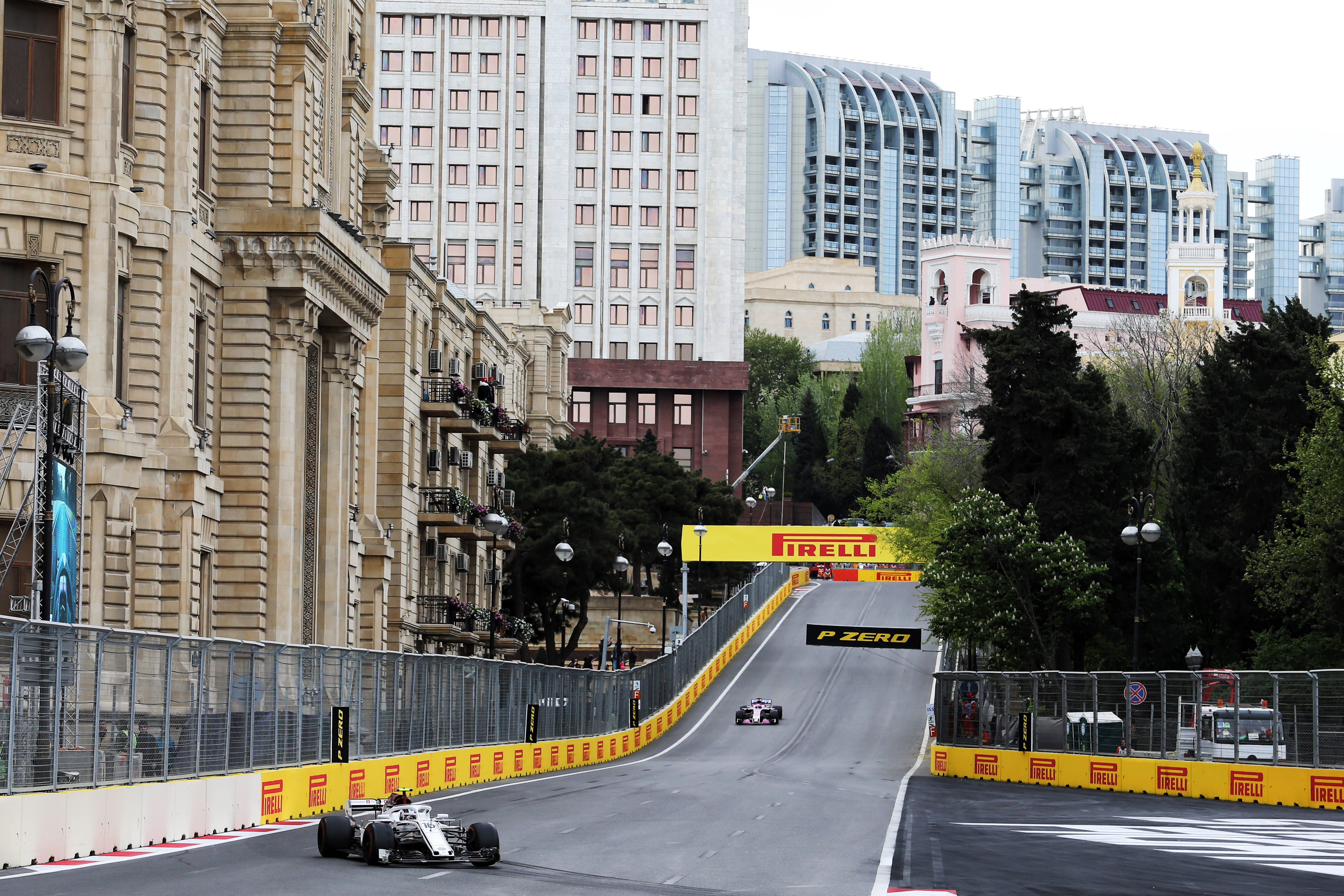 Vettel's first win came in his 22nd race at Monza in 2008, with Leclerc's breakthrough on his 34th start at Spa in 2019.
During that spell, both ruffled the feathers of their team-mates, with Vettel ultimately asserting himself over Mark Webber at Red Bull – albeit after a close fight in 2009-2010 – and Leclerc's form contributing to Vettel's departure from Ferrari at the end of this season.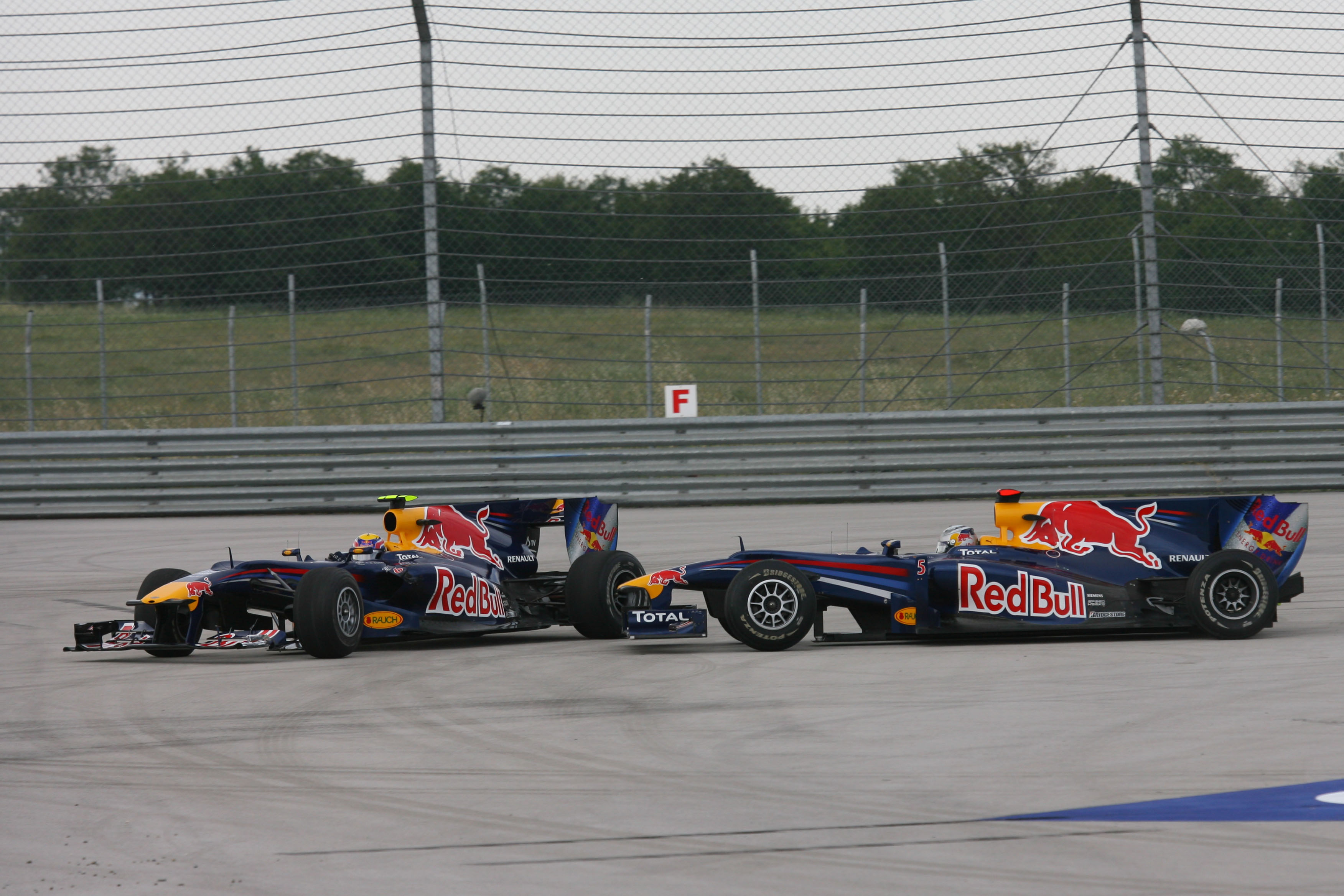 They also both had collisions with their team-mates. Vettel famously clashed with Mark Webber in the 2010 Turkish Grand Prix, having previously taken him out of the 2007 Japanese GP under the safety car while they were Red Bull stablemates.
Leclerc matched that earlier this year on the first of the Styrian Grand Prix when he hit the back of Vettel on the first lap – leading to both retiring.
But perhaps the key difference is what might be called their 'operating window'.
Vettel is at his best when the car has a stable rear end and he's able to attack the corner with confidence. All drivers enjoy that characteristic, but Leclerc has proved far more adept at making the best of a more limited, unstable car while Vettel is constrained by it.
While that's been at the heart of the difference between the two this season, perhaps the most visually obvious example of this came in Bahrain last year where Leclerc was visibly far more confident in qualifying as he took his first pole position.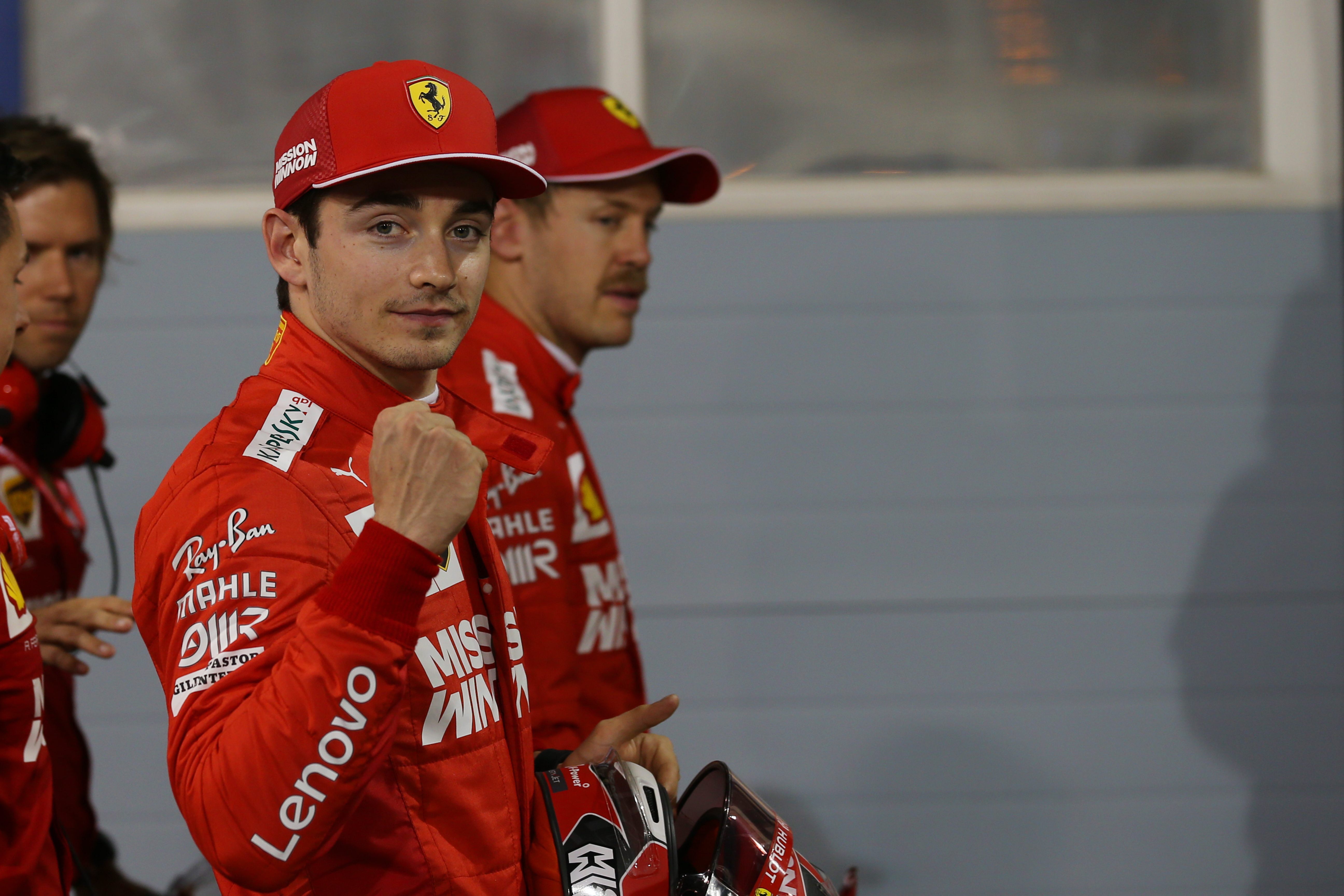 Leclerc's greater adaptability is perhaps the most obvious difference between the pair as even early in his career Vettel benefitted from a specific set of car characteristics.
While Vettel's excellence was very clear, it hasn't always been so sustainable despite his enormous success. Perhaps it will be for Leclerc given his greater flexibility.
But perhaps most of all, what Vettel recognises in Leclerc is that desperation, that hurry to get to the top.
To be the best in F1 you must be uncompromising, drive yourself hard to become a consistent force.
Vettel will have known exactly how Leclerc felt after blowing second place on the last lap in Turkey.
And perhaps it's the ruthless insistence on not repeating such errors, on not giving yourself a break or making excuses, that Vettel recognises most.
That's the mark of a champion – be it past, present or future.