For the second year in a row, and third time in four seasons, Formula 2's champion does not appear to be in contention for a Formula 1 graduation.
Like Oscar Piastri and Nyck de Vries in their title-winning campaigns, Felipe Drugovich – who sealed his 2022 title with three races to spare while watching on from the pitwall after mid-pack contact broke his suspension – barely warrants a mention in a run-down of serious options in the F1 driver market.
And Drugovich will probably feel hard done by that he hasn't even merited the kind of outrage that Piastri at least benefited from last season.
There was a general consensus in 2021 that the fact Piastri was being overlooked was a serious sporting injustice. Drugovich is only ever talked about as after-thought in 2022.
None of this is stated to insult Drugovich, who is clearly a good driver and who has been the star of the F2 season. He is a deserving and impressive champion. But it is a fact that in a volatile driver market, his name has barely surfaced.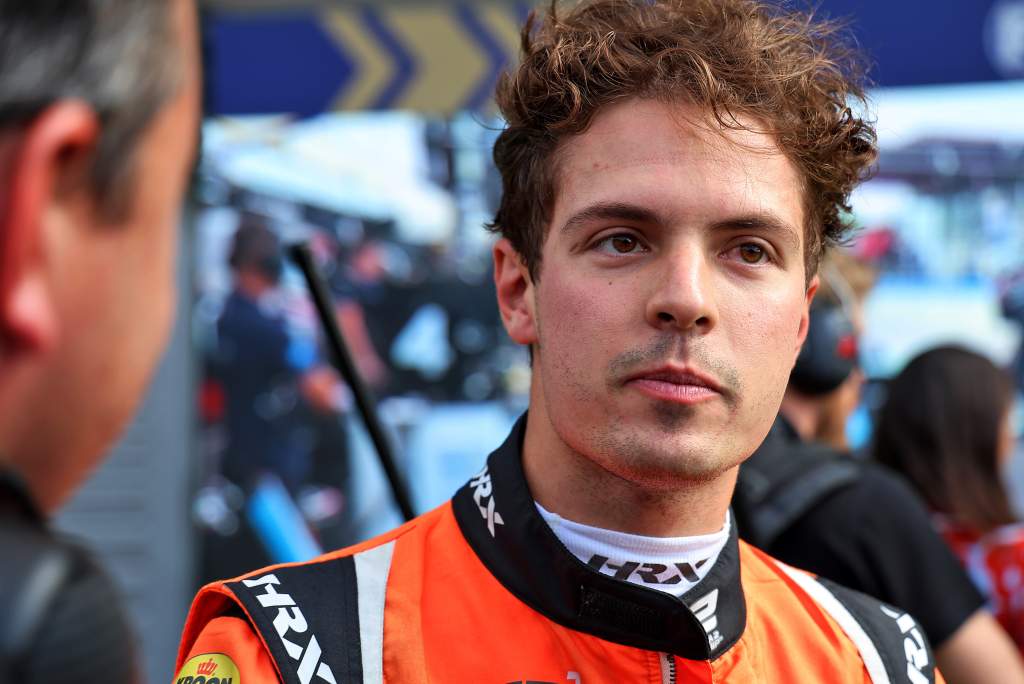 No team is believed to have actively considered Drugovich for a race seat in 2023. The only speculation around him has linked him to a potential reserve role. This despite being the stand-out driver in F1's main feeder series and coming with the promise, it is said, of at least $10m in backing.
So, the question is simple enough. Why does nobody care about the F2 champion?
Drugovich's own reputation is probably one reason. He's a third-year driver who has been on the F1 support package for four seasons without huge fanfare.
A race-winning rookie F2 campaign created big expectations for his second season, at the much-fancied UNI Virtuosi team, but that was a chance Drugovich failed to grasp.
This season he has been very impressive – quick, consistent, relentless – but he cannot escape the fact it is his third year in the category. Married to his performance in 2021, it creates a perception (fair or not) that this season is a result of longevity rather than outright ability.
Another factor is the opposition. Unfortunately for Drugovich, this year's F2 crop is quite weak. The rookies have been erratic, the returning drivers disappointing. Much like when de Vries beat Nicholas Latifi to the 2019 F2 title, the list of drivers Drugovich is beating elicits little more than a shrug.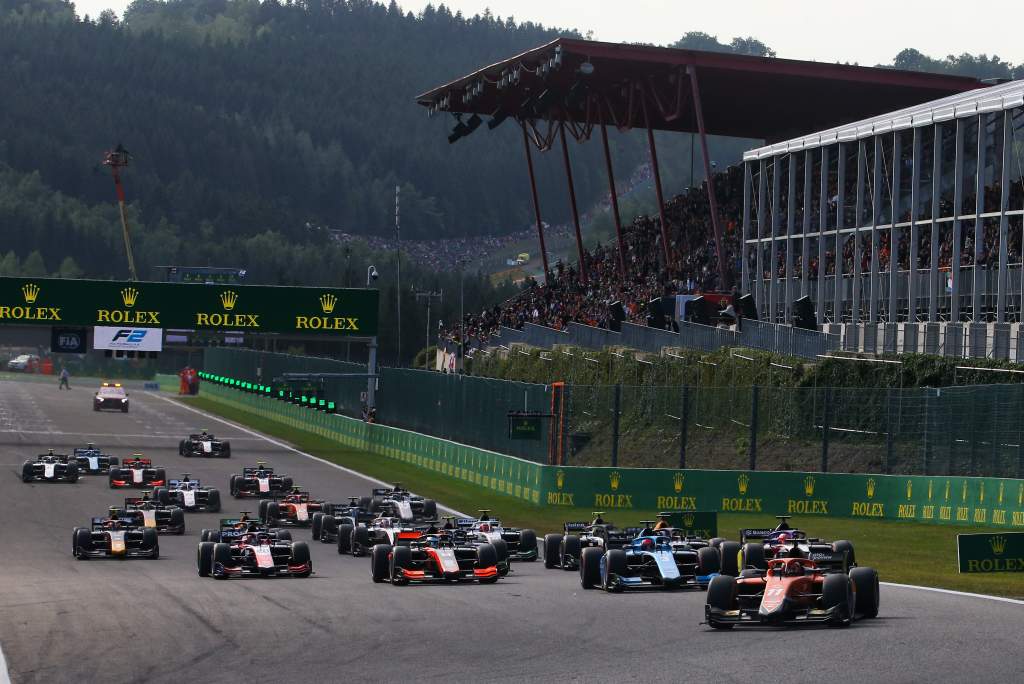 That's maybe too disrespectful, but bluntly it is how this grid is perceived. One F1 team boss told The Race earlier this year that nobody from this F2 crop was worth picking up. Now that Drugovich has run away with the title, in a commanding fashion, and still commands no interest, we can see just how accurate that judgement was.
There's one final thing to consider. Look at the way F1 teams are structured and it's easy to see where their interest in drivers lies.
Mercedes, Red Bull, Ferrari, Alpine and Williams have their own driver programmes.
AlphaTauri is linked to Red Bull on this. The fact is none of those teams are interested in spurning their own investments to favour an outside recruit unless there is a compelling argument to do so. Drugovich has done enough to put himself on Red Bull's radar but nothing more.
McLaren, Aston Martin, Alfa Romeo and Haas have not got a list of F1-ready junior talents at their disposal so instead are focused on looking at established drivers. Aston Martin looked nowhere near the F2 grid for a Sebastian Vettel replacement. McLaren has gone for a rookie for 2023 but Piastri has a much more advanced reputation and more F1 experience than Drugovich. Haas is actively dismissing the idea of recruiting rookies again. Alfa Romeo is expected to re-sign Zhou Guanyu.
There's no room at the inn and, in the eyes of many in the paddock, no reason to believe that Drugovich is enough of a prospect that someone else should be shunted aside.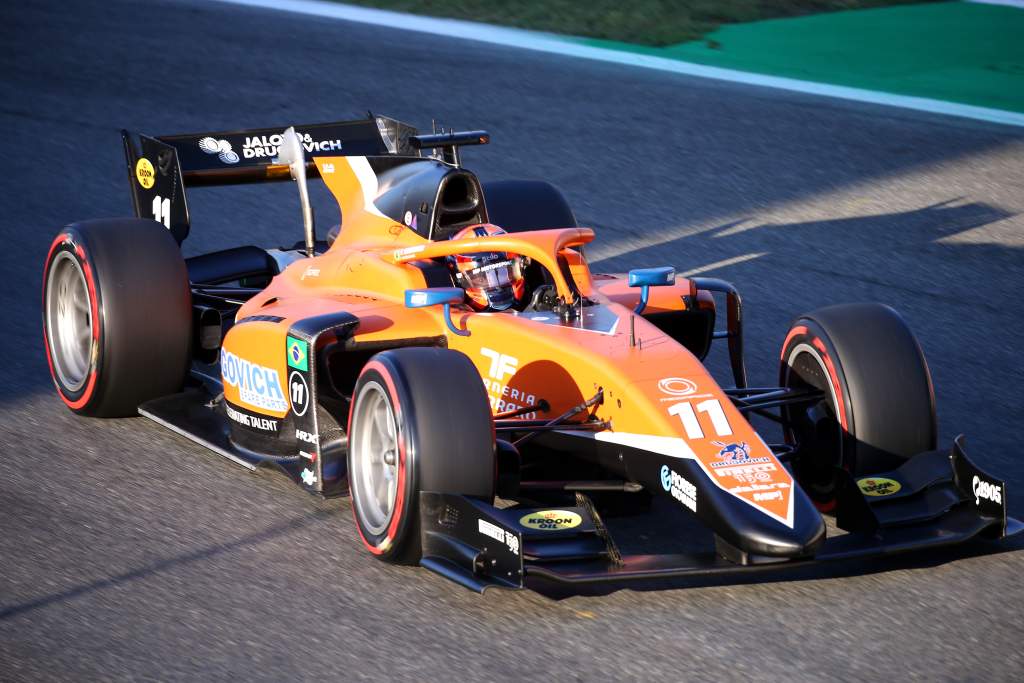 It's still harsh on Drugovich that the crowning glory of his junior years does not have the career momentum or adulation to match.
He might take some comfort from knowing he's far from the first F2 champion to be viewed in such a light and will almost certainly not be the last. So, yes, it's kind of a personal slight, but it's also a political issue, one that F1 and F2 need to seriously think about fixing.
Winning the most prestigious junior category in the pyramid doesn't have to guarantee a driver anything. It depends on the driver, the opposition, the circumstances. Not every F2 champion is going to be a world-beater; some years and champions will be weaker than others.
But one would imagine any champion merits an F1 opportunity of some kind.
And while Drugovich might not be the most exciting F2 champion in history, it's a surprise, a shame, and a headache for F1 and F2, that his coronation can be met with relative apathy in the grand prix paddock.