Various games of Formula 1 grid bingo played in the aftermath of Italian Grand Prix qualifying highlighted yet again the chief negative consequence of F1's convoluted grid penalty system.
F1 championship leader Max Verstappen qualified second-fastest but knew he faced a five-place grid drop for taking his Red Bull's fifth V6 internal combustion of 2022 for Monza.
Logically, he suggested he would therefore start the race seventh when asked if he knew: "I think it's P7, unless I'm stupid".
Verstappen is far from stupid, and it ultimately emerged that he was correct, albeit after several hours of uncertainty.
This was because there were competing interpretations for what the order should be – as best emphasised perhaps by Alpine driver Esteban Ocon writing "wanted to post my starting position for tomorrow but I have no idea" on social media.
Wanted to post my starting position for tomorrow but I have no idea. Anybody know? 😅

Anyways, let's go get those points 🎯 @AlpineF1Team pic.twitter.com/SzvkoNkF35

— Esteban Ocon (@OconEsteban) September 10, 2022
McLaren's Daniel Ricciardo, for his part, said his race engineer told him he'd be starting fifth, before his team then told him he would in fact be fourth – which was proven correct.
Grid penalties in F1 are nothing new, but they've become increasingly prevalent and disruptive since F1 switched from normally-aspirated V8 engines to complex hybrid V6 units in 2014.
This is where grid penalties join an incompatible axis with F1's need for sporting fairness, push for increased environmental sustainability and reduced costs, and the long-standing desire for a complicated competition to be more easily digested by casual viewers.
The simple fact is the current hybrid engines are not really reliable enough to meet F1's requirement for three engines to last 22 races per competitor. The penalty system is rightly designed to disadvantage those who bust the limit, and thus encourage greater reliability, but what we have currently is plainly an insufficient deterrent.
Teams and drivers routinely take tactical engine penalties, as they also did at Spa recently, gladly accepting a hit to their starting positions in order to increase their available pool of engine components for the rest of the season. This improves their general competitive outlook for the sake of compromising one race. It also clearly highlights the flaw in the present system.
Verstappen, Carlos Sainz, Sergio Perez, Lewis Hamilton, Ocon, Valtteri Bottas, Kevin Magnussen, Mick Schumacher and Yuki Tsunoda all face grid penalties of varying severity at Monza.
With the possible exception of Bottas – whose Ferrari engine detonated last Sunday at Zandvoort – and Hamilton after his Spa incident, these drivers have all taken on new engine components not because they need to right now but because it is calculated to be to their competitive advantage beyond Monza.
F1 simplified its engine grid penalty system at the back end of the 2015 season, after McLaren-Honda drivers Fernando Alonso and Jenson Button collected grid penalties worth 55 and 50 places respectively during the Belgian GP weekend.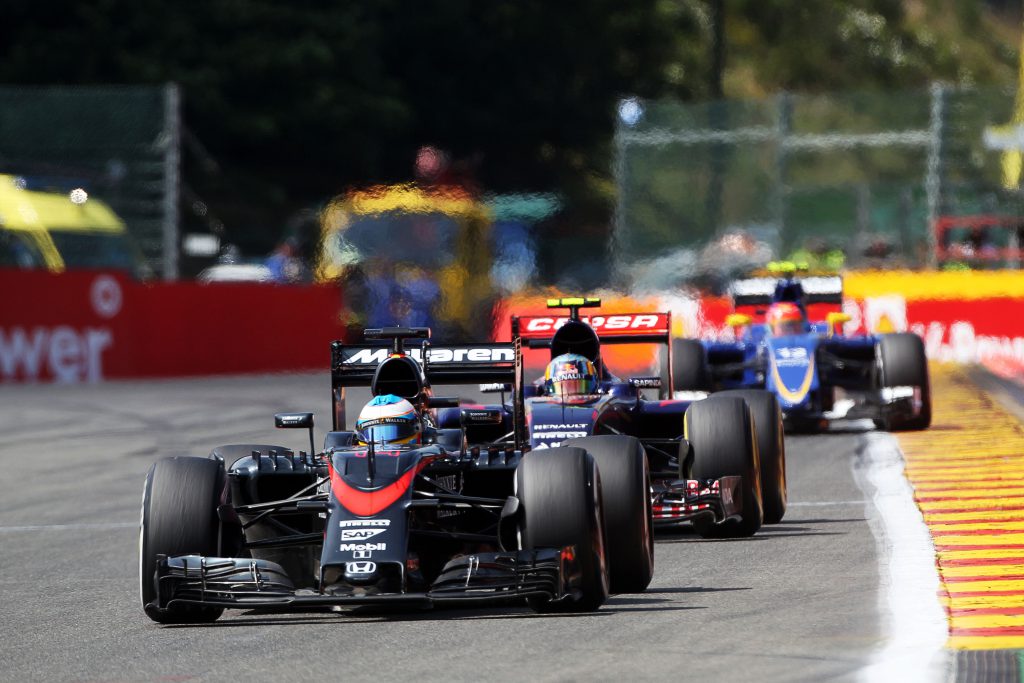 On a 20-car grid this was plainly nonsensical, so the system was revised to mandate a sliding scale to 15 places and then a back-of-the-grid start as the ultimate sanction for any breaches of greater severity.
This solved the optics problem of drivers receiving more penalties than could possibly be served in reality – but it doesn't make it easier to calculate the final grid when multiple drivers receive grid penalties at once, nor does it address the greater issue of drivers accepting penalties for tactical reasons.
"You know, you're getting a penalty and you time it strategically depending on what other guys are doing – so, some guys took five places here because some of the guys took back of the grid, so it made sense- I just feel like this should not be part of DNA of racing," AlphaTauri's Pierre Gasly said on Saturday. Gasly qualified ninth but will start fifth.
"At the end of the day, when you look at qualifying, the fastest guy starts ahead on the grid for the race on Sunday, and that's the way it should be. It's all becoming a bit of a… I don't know how to say in English, but I just feel like it should be handled in a slightly different way.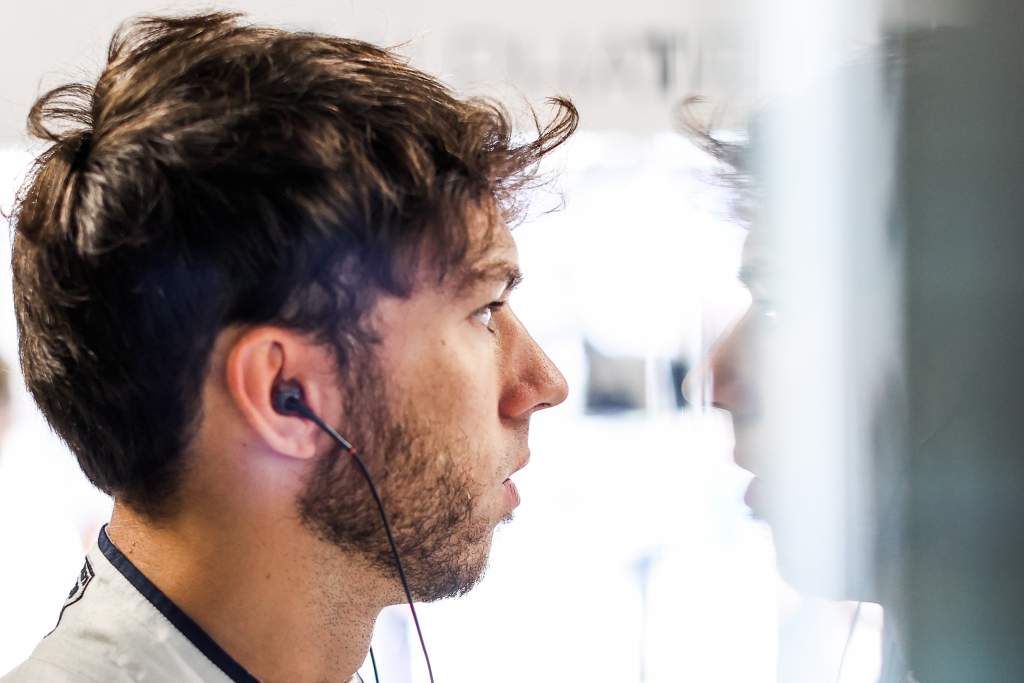 "But at the end of the day I gained three positions [actually four] so I'm not going to complain about it today! But I think long-term we should review how to deal with that."
Gasly – suffering from illness this weekend – added that he had "no answer" for how to fix the system and was "not in a shape to even think about it".
"It's a double-edged sword," said Mercedes driver and GPDA director George Russell, who will start second at Monza despite qualifying only sixth-fastest.
"We're trying to be more sustainable in F1, cutting down the number of parts of engines we use across a season, and we have more and more races.
"We have three engines to take us through 22 races – I don't know how many kilometres that is running flat out on a single engine, but it's a huge amount. It's normal there are going to be failures along the way.
"I'm sure F1 will have a bit of a rethink after this."
On Alpine's side, Ocon took a five-place penalty for an engine change at Monza and qualified 11th-fastest. He will start 14th.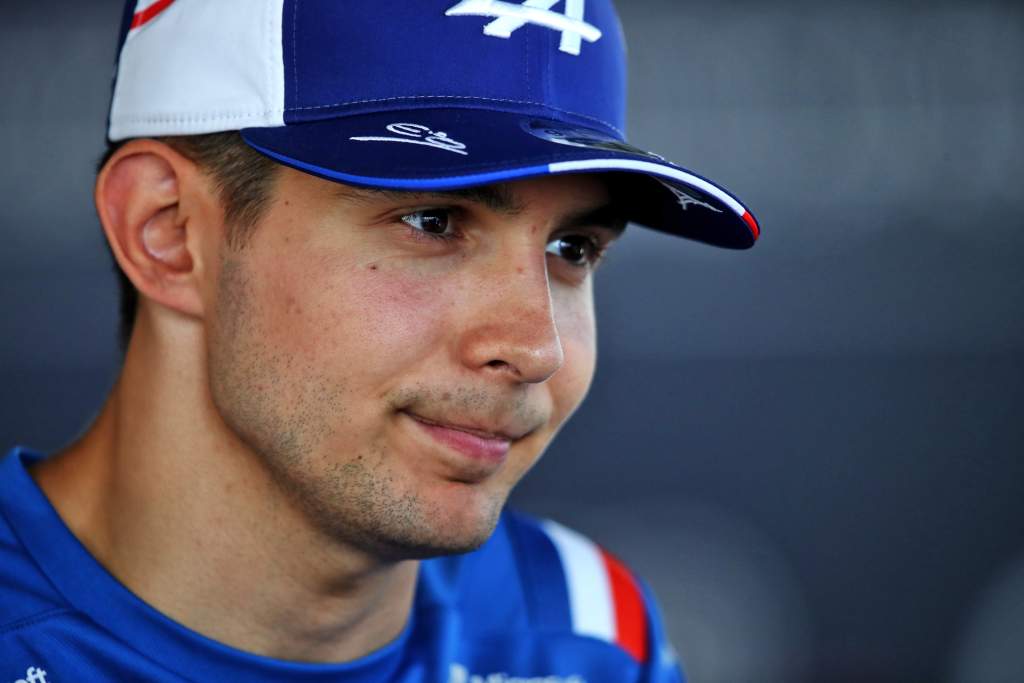 He agreed the system is "a bit hard to understand maybe" and suggested the engine allocation was simply too small in relation to the current reliability level each manufacturer can achieve.
"No manufacturer manages to use so few parts for the whole season," he said. "We are doing too many races and it's just not possible.
"We've had two penalties, Fernando [Alonso] had two penalties, some manufacturers had more penalties. Not only us, it's the whole field.
"Probably something for the FIA to review for next year. Up the number of parts a little bit."
This is a simple solution, but goes against F1's mandate to reduce costs and increase sustainability.
If there was a huge discrepancy in reliability between the championship's frontrunning teams, it would presumably reduce the attraction of taking tactical engine penalties at certain races for fear of dropping too many championship points.
But at the same time it has been rare in recent seasons for any team to get through an entire season without taking an engine penalty, which suggests they simply must factor this into their planning then make a perfectly understandable tactical decision as to when to take the hit
So F1 is hurt by the fact, as Ocon says, Ferrari, 'Honda', Mercedes and Renault are, to a similar degree, all struggling to produce three power units reliable enough to last the full season.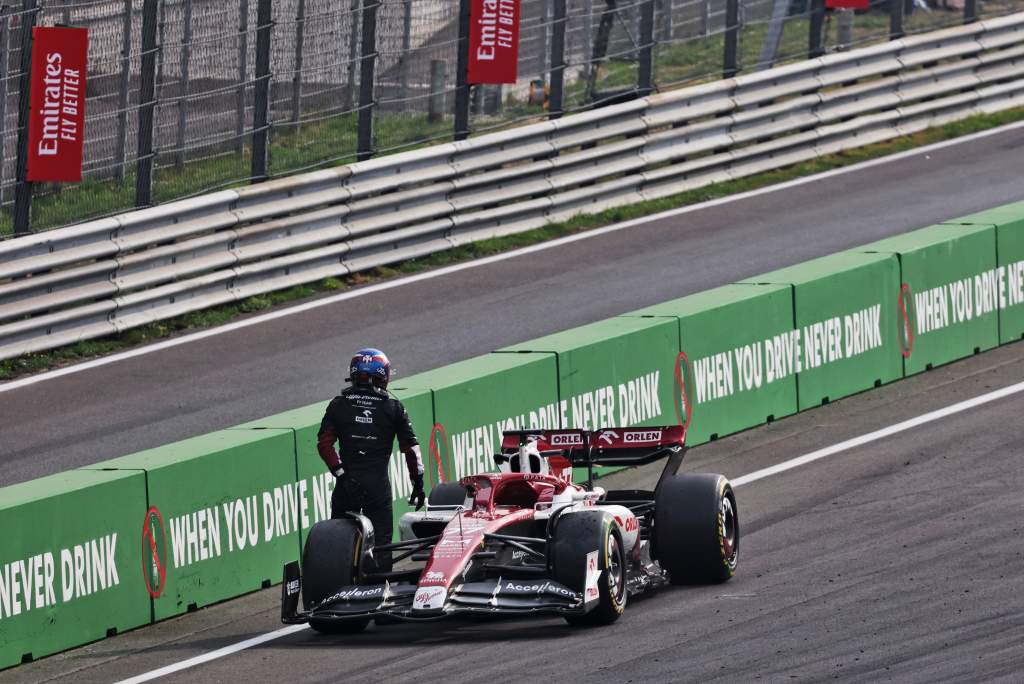 A new engine cost cap for 2023 will not help focus minds on the need to do better in this aspect, because work on the current engines is exempt under the cap, so F1 may need to look at making penalties for 'unnecessary' (as defined by the rules) engine changes more severe.
If teams faced points deductions for breaking these rules – as they do for busting the cost-cap limits in the new financial regulations – then perhaps they would be more circumspect about 'introducing new power unit elements into the pool' unless absolutely necessary.
Perhaps each engine (and its auxiliary components) needs to reach a certain mileage before being permitted to be swapped out. Maybe failures need to be categorised and proven before swaps are permitted – with penalties more severe than now then applying regardless.
Whatever F1 does there will always be a degree of confusion surrounding the starting grid at a race where multiple drivers are facing different penalties simultaneously.
McLaren's Lando Norris (who benefits from the system on this occasion and will start third) even suggested people should be grateful for simultaneous grid penalties spicing up the race by jumbling the order so dramatically.
But perhaps there are still some things F1 could do to dis-incentivise so many grid penalties being taken for tactical gain, rather than out of necessity. It would potentially reduce the number being dished out by making teams take a different view on what currently is a slightly skewed balance between risk and reward.