Nyck de Vries' first flying lap in the Williams he stepped into at short notice at Monza was a statement for how he intended to handle his shock Formula 1 debut.
De Vries is a contender for a Williams 2023 race seat. He may even be the favourite. With Alex Albon sidelined unexpectedly through appendicitis, de Vries was presented with a sudden chance to make his case with a full audition at the Italian Grand Prix.
He was hustling the car immediately in FP3, with aggressive inputs and a willingness to lean heavily on the front and let the rear move around. "You have to just kind of push yourself, to force it and learn quickly to get ready for qualifying," he said.
Nyck de Vries finds the gravel at Turn 7 as he gets to grips with the Williams#ItalianGP #F1 pic.twitter.com/YOZgurMTvU

— Formula 1 (@F1) September 10, 2022
It took just one lap and a half for that approach to bite – de Vries skated across the gravel between the two Lesmos – but the same approach is why he was one of the stars of qualifying, beating full-time Williams driver Nicholas Latifi and making it into Q2.
There's a time and a place for perspective and caution. De Vries' Friday outing with Aston Martin, a neat coincidence and handy warm-up for the Williams call he had to answer on Saturday, is one such example.
But being presented with the chance to impress with an actual F1 race outing is no time to be conservative. Such opportunities are incredibly rare and can have a huge influence on a driver's career.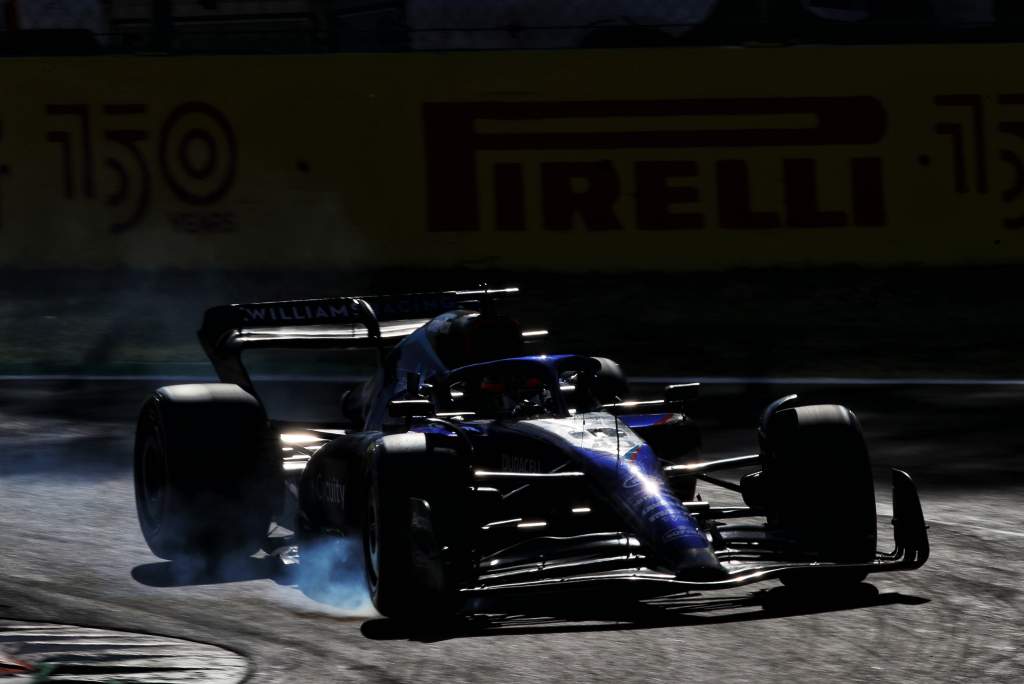 How could de Vries tackle this with anything but an attacking mindset? It's high risk for a driver unfamiliar with his machinery, let alone a driver making their F1 debut. But the reward is worth it.
"Honestly… of course you can think like that [that it is a chance at the right time] and you could see it as even more added pressure, because it's an opportunity, or the opportunity," de Vries admitted.
"But I think my own pressure is beyond anything."
Having only learned of his call-up an hour-and-a-half before FP3 (he was having a coffee in the F1 Paddock Club when he was summoned by Mercedes, his employer), de Vries was almost instantly up to speed in FP3 and went into qualifying confident.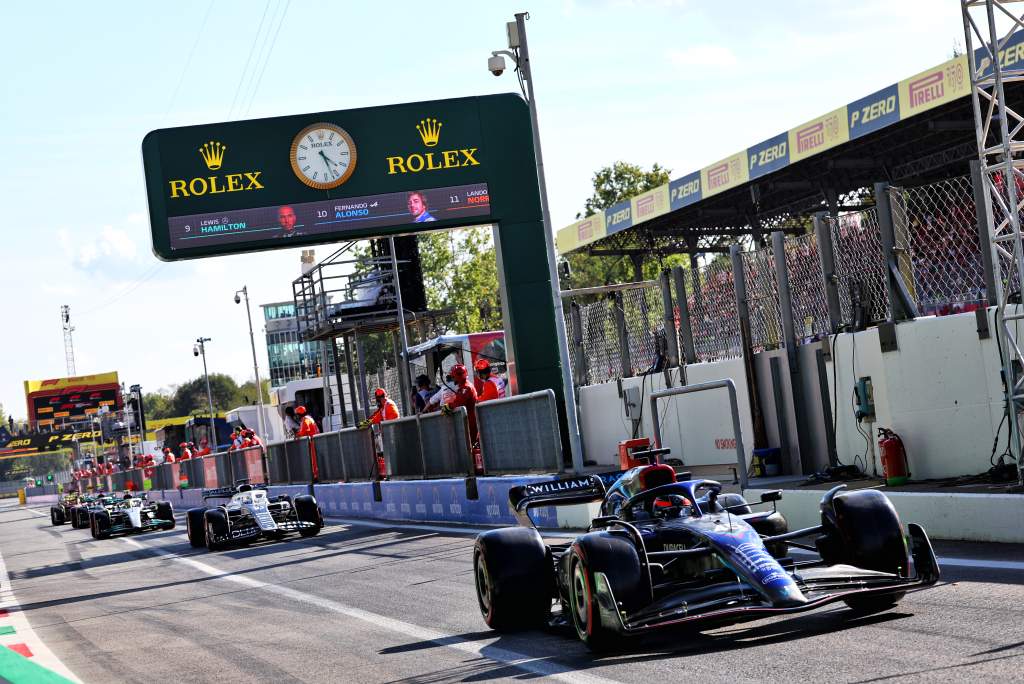 His pace in Q1 was strong but he needed a tiny bit of fortune when his best lap was deleted for track limits, as Kevin Magnussen would have eliminated him without his own track limits violation.
The Williams was easily quick enough to progress – but how telling that de Vries managed it and incumbent driver Latifi failed, surely eliminating any remaining hope that the Canadian might have held onto to keep his drive.
That all Latifi could manage was a joking "How do you think?" when asked how it felt to be beaten by the stand-in said it all.
De Vries might have been quick enough to have a sniff at a Q3 appearance. He admitted his only disappointment with his Saturday performance was that he blew the opportunity to try. De Vries accidentally knocked his brake bias rearwards and locked up under braking for the second chicane on his final Q2 run, sending him onto the run-off.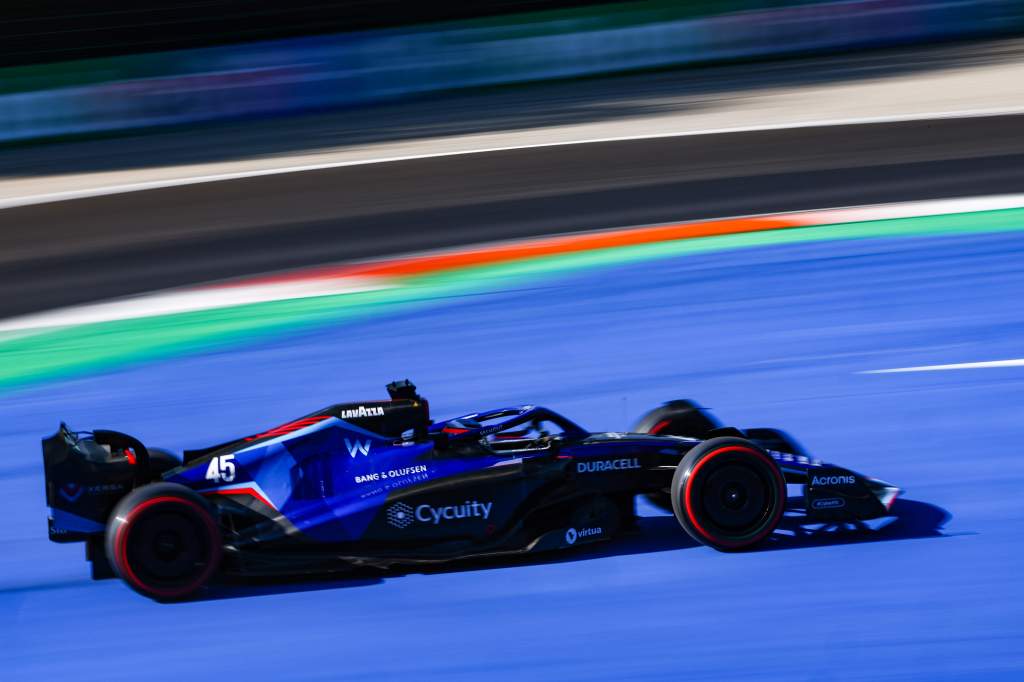 "I felt like there was probably more in it, more potential, and we just didn't quite succeed to put it together," he said.
"You can't really expect anything else in such short time notice. I think we'll take it anyway."
De Vries said getting into Q2 and being in the mix was a "decent job" in the circumstances. He can afford himself higher praise than that. It was not a perfect day – switch confusion, procedural errors, the mistake on the final run in Q2 – but to expect perfection would be to hold de Vries to an impossible standard in the circumstance.
What de Vries did well, he did very well. He was quick, he was dynamic and he was also assertive – getting his point across emphatically when it came to set-up front wing tweaks and run plans in qualifying.
And thanks to a chaotic set of penalties, for almost half the grid, de Vries' fine effort will be rewarded with a starting position inside the top 10.
"Yeah, that does make me smile a little bit," said de Vries. "Even though I'm hard on myself and think I could have done a better job, but that is great.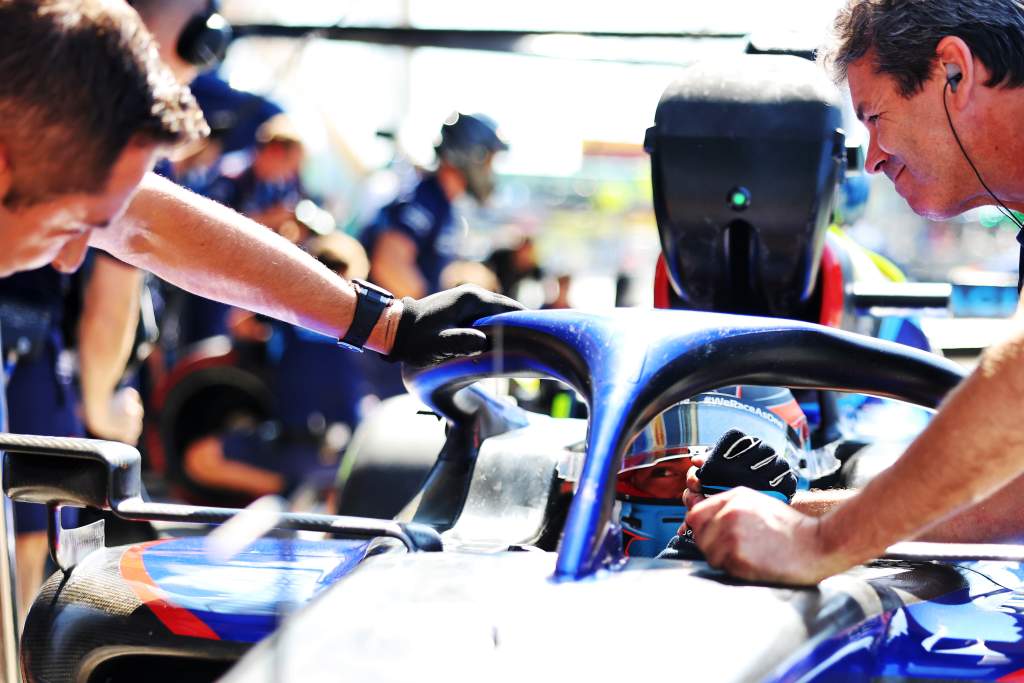 "I want to make sure we do our homework tonight and get ready and hopefully we can build our race – have a good start, have a good first few laps and then get into it, find a bit of rhythm.
"I obviously have no clue, I didn't do any running whatsoever. And then… yeah, maybe dream of a point."
Points finish or not (and it's an immense ask of a driver who has done no long running) this could be a sliding doors moment for de Vries.
He has had a curious career – often indicating F1-level potential but never quite emphatically delivering on it enough.
His Formula 2 title came in his third season, for instance, which was good but too drawn-out to force his way into F1. Winning the Formula E championship was another major addition to his CV but came during a very random season for the electric single-seater series.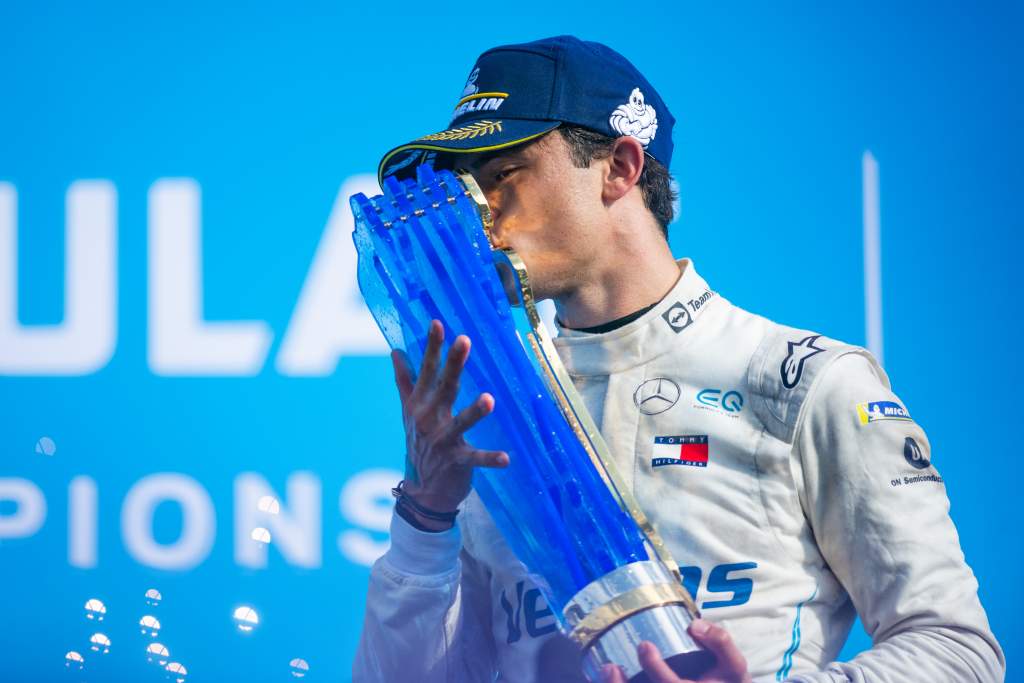 De Vries has looked like a driver with a lot of potential and shelves stacked with trophies but who just hadn't shown that 'something' to convince the right people at the right time that he merits a chance in grand prix racing.
The 2022 Italian Grand Prix weekend could be the moment that changed.