Valtteri Bottas may have been deemed surplus to requirements by Mercedes for 2022, but his final nine races for the Silver Arrows will be no farewell tour. These might prove to be his most important races for Mercedes given it will be desperate for him to play a key role in the toughest Formula 1 title fight in years.
Bottas played an important role in securing the constructors' championship for the past four seasons, backing up team-mate Lewis Hamilton's drivers' title successes along the way. But while Ferrari posed a threat during that period, it's always been a relatively straightforward game of points accumulation and trying to pick off the wins when they were on offer.
The most consistent challenge for Bottas has been the repeated dashing of his own aspirations of fighting for the world championship. But he's shown admirable mental robustness to keep operating at a good level despite the fact that it's difficult to deal with a situation where you have the car to prevail, but just fall short of the level of an extraordinary team-mate. The rest of this year, though, presents a challenge of a far bigger magnitude.
A glance at the championship standings shows Hamilton three points behind Max Verstappen, but Mercedes 12 points clear in the constructors' standings. This means Bottas's 16-point advantage over his opposite number at Red Bull, Sergio Perez, is hugely significant.
You can slice and dice those numbers any way you like given how eventful the season has been so far and argue that they might have told a very different story. But what it proves is that Bottas has the potential to be the key swing vote in this fierce fight. There's every chance the battle between the number twos could prove to be decisive.
That's part one of Bottas's mission, for while the constructors' championship is the lesser prize in the wider public perception, it's the one that earns the teams the extra cash and kudos. The second element is more complicated. Staying ahead of Perez, based on current form, looks eminently achievable, but while he might hate the term 'wingman', he can be a crucial ally to Hamilton by causing problems for Verstappen.
Ideally, that means taking points off the Red Bull driver by finishing ahead of him. In 13 races so far this year, Bottas hasn't succeeded in doing that once, showing how big an ask it is given Verstappen and Hamilton are regularly pushing each other to greater heights up front.
Given the performance characteristics of the cars, Bottas does now have a couple of excellent opportunities to do this at Monza and, in particular, Sochi. Bottas is regarded as something of a track specialist at Sochi, partly because he tends to be at his best on the kind of smooth surface at that track, and he has every chance of beating Verstappen there. If he even beats Verstappen once, that could be enough for Hamilton if the championship battle is too close to call.
But Bottas can also be helpful even if he doesn't finish ahead of Verstappen. In Portugal, he outqualified Verstappen (and Hamilton for that matter) and was an inconvenience in the race. And while he couldn't do anything about Verstappen in Zandvoort, he was able to be in the way for a period as part of an attempted Mercedes strategic pincer movement.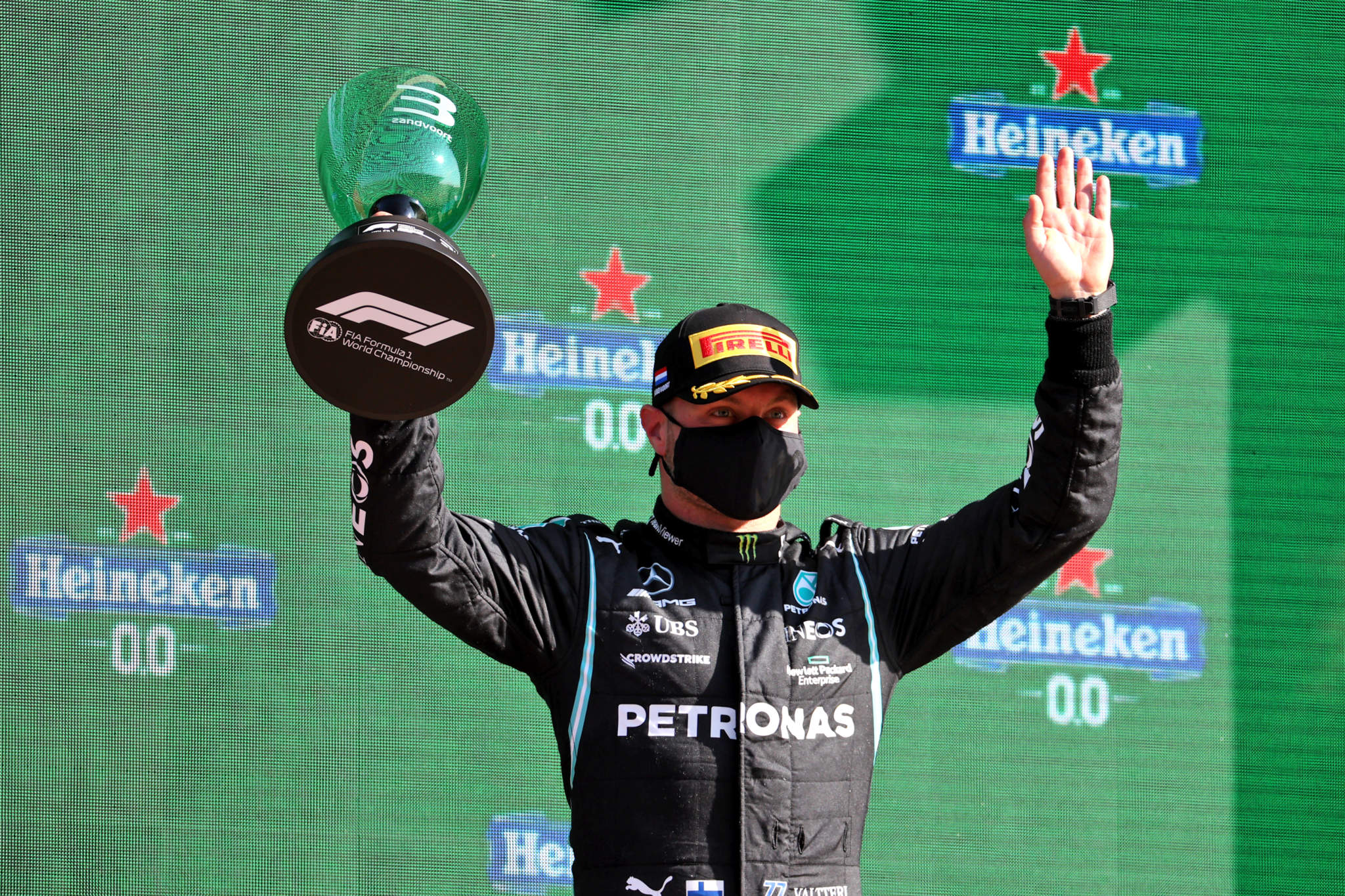 You might ask why Bottas would be motivated to do this to help a team that has forsaken him. But the reason is that he's a professional who isn't going to throw his toys out of the pram because of the role he's cast in.
It might sound harsh, but Bottas is the de facto number two at Mercedes not because it's pre-ordained, but because he is not quite as good a driver as Hamilton. And there's no disgrace in that.
What Mercedes will be hoping is that Bottas can produce a little more of that mental resilience to dig deep and deliver his best for the rest of the season. If he does so, he can leave Mercedes with his head held high potentially having made the difference in the championship battles. He wouldn't be the king, but he would be the Mercedes kingmaker.
Speaking after the Dutch Grand Prix, Mercedes team principal Toto Wolff predicted it would remain a game of "circuit by circuit performance" swings for the rest of the year.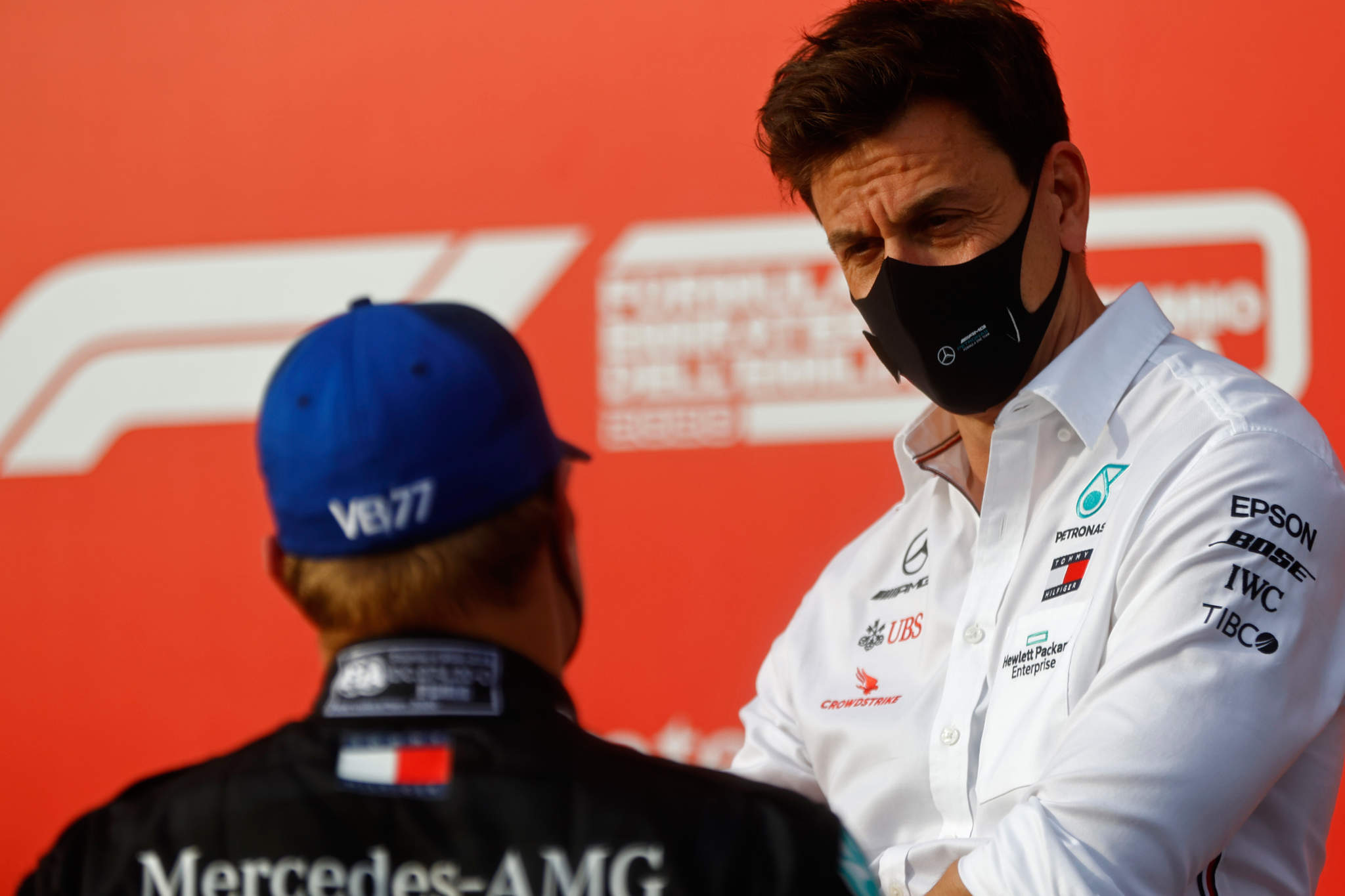 "It needs the A-game to win the championship," he said – something that applies to everyone in the team whether it's Hamilton, Bottas or anyone else in the team.
We haven't seen Bottas's A-game quite as regularly this season as might be expected. But he has also had some misfortune, notably at Monaco where he outperformed Hamilton but was eliminated when his right-front wheel became stuck thanks to a wheelgun mishap.
There's no easy explanation of why Bottas has seemed a little subdued, although it's probably a mixture of the fact that Hamilton and Verstappen are pushing each other to extraordinary heights in their pursuit of the world championship and the man himself maybe losing that razor-sharp edge because he likely saw the writing on the wall for his departure as far back as last year's Sakhir Grand Prix
The lot of the number two is not an easy one. In the moment they tend to be derided rather than getting the credit they deserve, although in retrospect the careers of drivers who have come up against an all-time great as team-mate when they have a title-winning car tends to garner more respect. Names like Riccardo Patrese, David Coulthard and Rubens Barrichello spring to mind.
Bottas had his machinery to be world champion and he fell just short. But bearing in mind only 33 drivers have achieved a drivers' title since 1950 that is an unfair bar to measure a driver's entire worth by.
Take a different perspective and regard him as an integral part of the longest run of championship success achieved by any team in F1, even as the junior partner driving-wise, and it's clear he's achieved more than most drivers could ever dream of in F1.
But if he can be the difference this year, even if it's 'only' in the constructors' championship, then he will have signed off his five years at Mercedes having done an underrated and valuable job for the team. In this of all seasons, that would be a triumph of a kind.
It might not be the ultimate prize, but given most drivers never even reach their goal of starting an F1 race, that would guarantee Bottas an honoured place as one of F1's great, whisper it, wingmen.