Given Alpine expected to keep Fernando Alonso for the 2023 Formula 1 season and then thought it had Oscar Piastri to slot straight in instead, there's no way around the fact that Pierre Gasly is literally the third choice for the seat he's moving into.
But when asked by The Race about the process of extricating Gasly from AlphaTauri after Alonso and Piastri walked away, Alpine team principal Otmar Szafnauer suggested that maybe the third choice was a better bet than choices one and two anyway.
"It became quite evident to us that he's got youth, experience and speed," said Szafnauer, who has repeatedly cited variations on that as Alpine's ideal criteria.
"And that's difficult to say for a lot of drivers that are still within Formula 1.
"Even, you know, the other two that you mentioned [Alonso and Piastri], didn't have those things."
That could be read as a slightly churlish 'actually Gasly's the guy we'd rather have anyway' bit of rewriting-in-hindsight.
Would Alpine have shown Alonso the door and kept Piastri on the bench if Gasly had been readily available for 2023 rather than already under contract to AlphaTauri for another year?
No. Not given the calibre of driver it (thought it) had in-house already.
But the reasons Szafnauer gives for deciding Gasly's actually a great solution play into two of Alpine stances that were critical in the losses of Alonso and Piastri.
It feared 41-year-old Alonso was getting too old, and it feared F1 rookie Piastri was too inexperienced.
No such worries with 26-year-old fifth-year F1 driver Gasly.
That concern about Alonso's age led to the impasse over contract length that edged him towards Aston Martin, with Alonso – who fully intends to still be on the F1 grid in 2025 – wanting a longer-term commitment than the team was willing to give him.
"There does come a time where something happens physiologically to a driver, and you don't have the same abilities you did when you were younger," said Szafnauer in August.
"And I think it happened to Michael – I think it's fair to say Michael Schumacher at 42 was not the same driver he was at 32 or at 35.
"And it happens to other sportsmen – cricketers, with all due respect to all of you that play cricket, it's not such a physically strenuous sport. It's all about eye-hand coordination, moving the bat to the right millimetres.
"But at 32, 33, 34, the best batsmen in the world can't do it anymore. And that's because something happens to them.
"And it happens to race car drivers too. So we're in favour of, yes, if you're performing to the high level for sure, we'll keep you. But let's do it one year at a time – and I think he wanted a longer duration."
Szafnauer made clear he didn't think Alonso was slowing down yet, but suspected it wouldn't be long.
"He still is competing at a very high level, he's still fast, in tricky conditions – which really shows the driver's skill – he's even better, and we saw that this year," Szafnauer added.
"If that continues for another three years, great; great for Aston and Fernando. I don't know when that will wane."
The fear of what an inexperienced F1 driver might squander was also implicit in Alpine's desire to loan Piastri to Williams without any particular commitment on when it would recall him.
Alpine CEO Laurent Rossi was very open about the team's stance on this when discussing its reluctance to bring current Formula 2 driver Jack Doohan into its F1 team too soon, and the same theory applied to its handling of Piastri.
"Irrespective of his value, we still believe that the best path for a young driver is to potentially go in a team where you have a bit of less pressure to deliver," Rossi told The Race last month in reference to Doohan.
"It's better because you have less pressure to deliver big points.
"And we know it makes a difference if you're a bit more experienced to go and get like the fourth position rather than the seventh. It's a tall order, it's a very different accomplishment.
"And we know that teams like ours are a bit more under pressure when it comes to the cost cap. So I'd rather have him damage his first wing somewhere else; find his limits in a new car, because the step is big from an F2 to F1.
"It's only normal. And that's what everyone does. George Russell, despite his amazing talents, same pedigree, and Charles Leclerc as well, they need to basically hone their skills on a big machine that is much faster than the F2 for a year or two."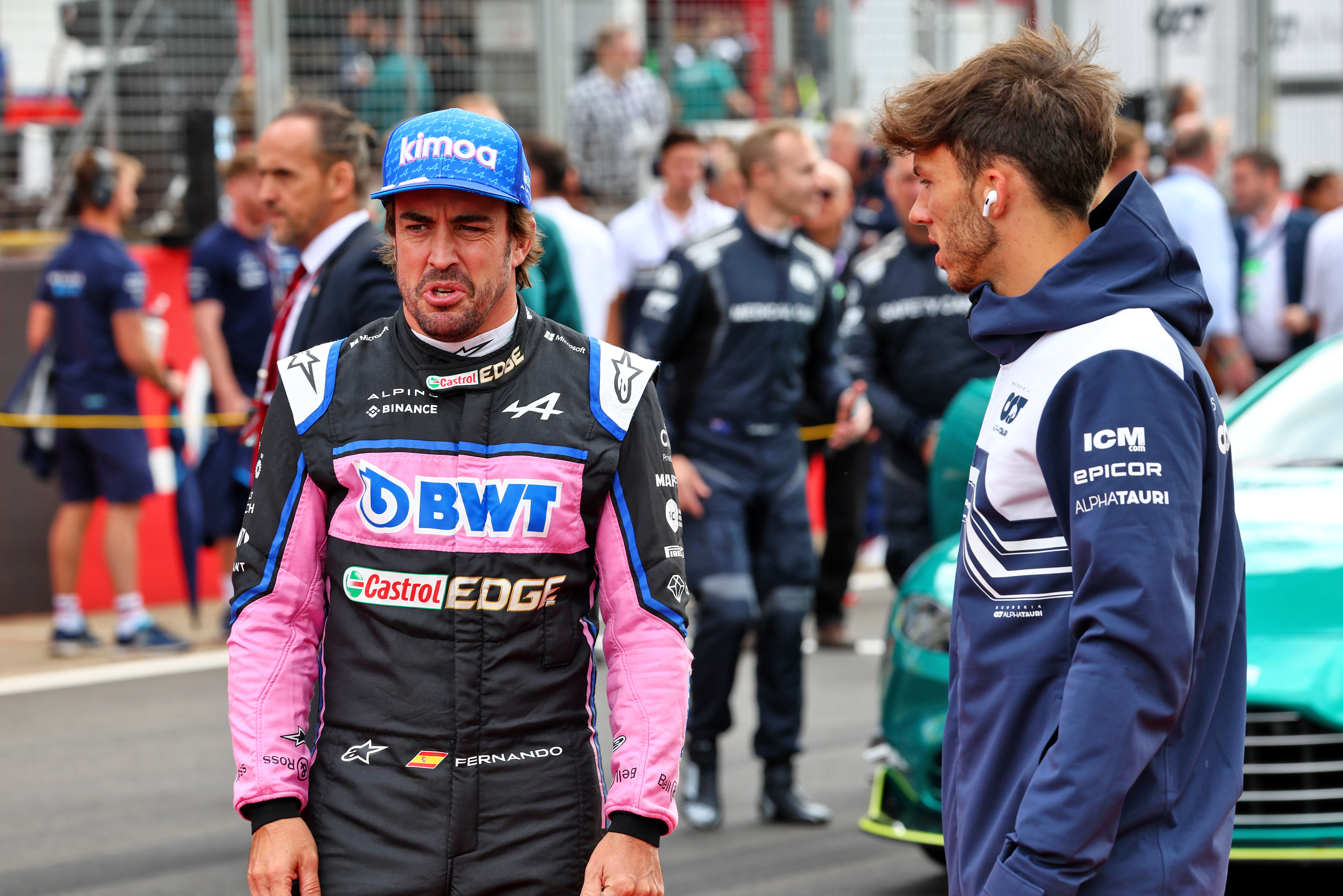 So, yes, based on Alpine's own long-stated criteria, it's better off with Gasly for 2023 and beyond than Alonso or Piastri.
But Alpine's getting ahead of itself by having those criteria now.
It's still a long way from the regularly winning or fighting for titles element of its 100-race plan, the time when having a raw rookie or fading past champion in the car might get really critical.
For a team scrapping to the head of a 'best of the rest' fight and trying to grab the odd podium, a ferociously hungry and wily double champion with huge experience or the highest-rated rookie talent in years would've offered very high potential peaks with a good chance of outweighing their perceived downsides often enough.
Alpine's not in the position Mercedes was when it placed Russell at Williams or Ferrari was when it let Leclerc learn at Sauber. It's more like the situation McLaren was in when it threw Lando Norris straight into its F1 car and reaped the benefits.
And its fear of Alonso fading is based entirely on theory and doesn't take into account how determined he's been since the reset of taking some time away from F1 and perhaps realising how much he still really wanted success in it.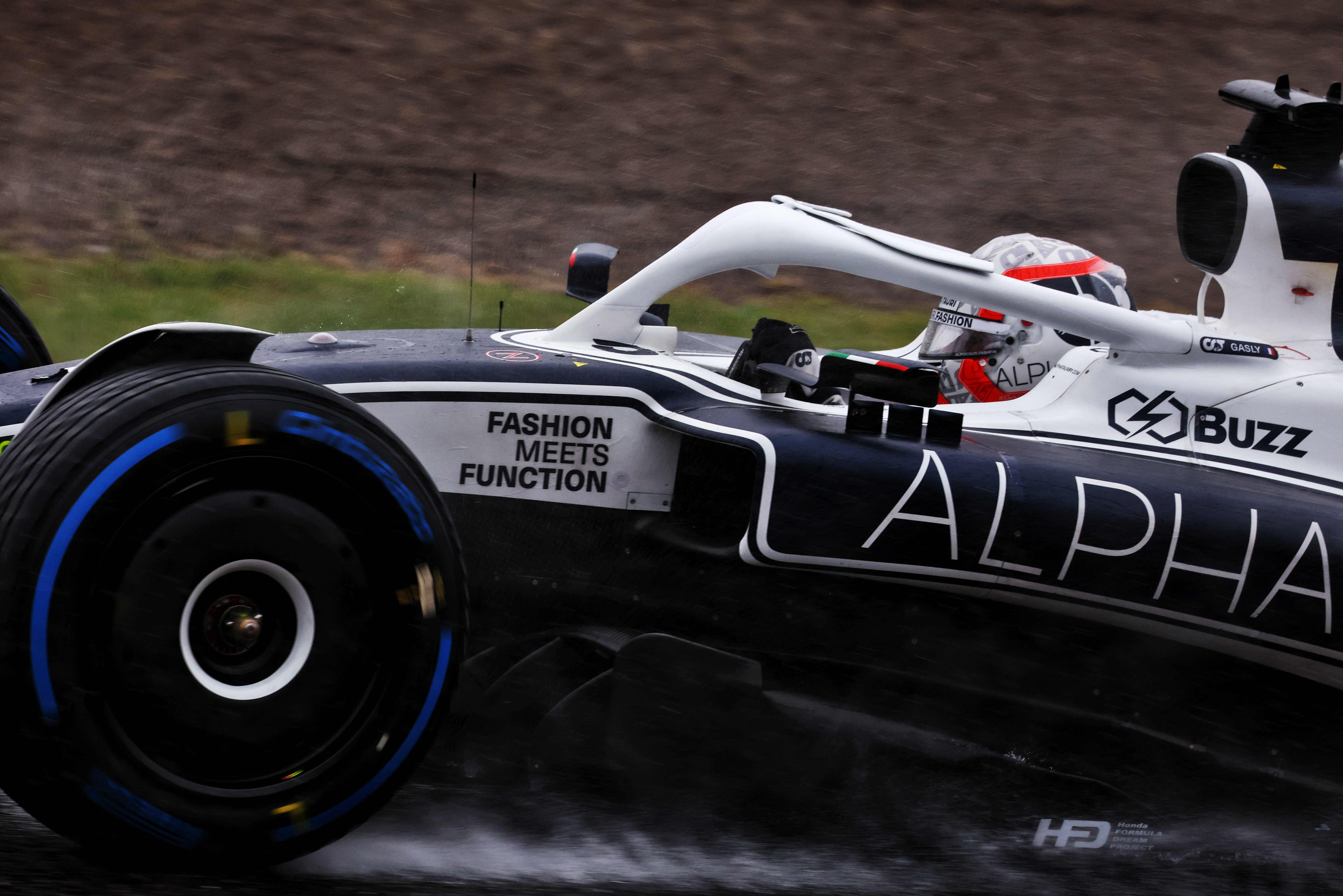 Alpine can still take a gamble on a young driver of huge potential or stick with a proven great who isn't actually declining yet. It's got time.
Does Gasly guarantee an upside higher than Alonso or Piastri?
He's certainly been tremendously impressive on many occasions at AlphaTauri, not just with the Monza 2020 win, and risked eventual stagnation stuck at Red Bull's secondary team with no route to greater things. He may well thrive at Alpine.
Still, the only definite evidence we have so far of how Gasly copes in a top team is when he got dropped from Red Bull's main squad quicker than anyone had been since its early days of Christian Klien/Tonio Liuzzi seat shuffling.
Judging anyone's ultimate potential based on half a season against Max Verstappen at Red Bull would be harsh, so let's not. There's a good chance that failure was an anomaly.
But while you can definitely say Gasly's ideal for two-thirds of Alpine's criteria as he's both young and experienced, it's a big step to be certain he's ahead of both Alonso and Piastri on the third factor Alpine wants: speed.