The real action in the 2020 Formula 1 season was in the 'Class B' fight in Mercedes and Red Bull's wake, where any of McLaren, Racing Point, Renault, Ferrari or AlphaTauri could be fastest at any grand prix.
Two of those teams have new identities for 2021, one has a new engine supplier and the other two are expecting substantial power upgrades, and four of the five have a new driver too.
Yet the evidence from pre-season F1 testing was that the battle is still every bit as close going into next weekend's Bahrain Grand Prix opener as it was all last year.
And while on paper they're all fighting for third in the 2021 constructors' championship, the possibility of breaking out of class B to join the top echelon if they handle the transition to the 2022 rules right is on all their minds too.
So who will come out on top in the McLaren vs Aston Martin vs Alpine vs Ferrari vs AlphaTauri fight this year?
Here are our writers' thoughts:
Aston Martin
– Mark Hughes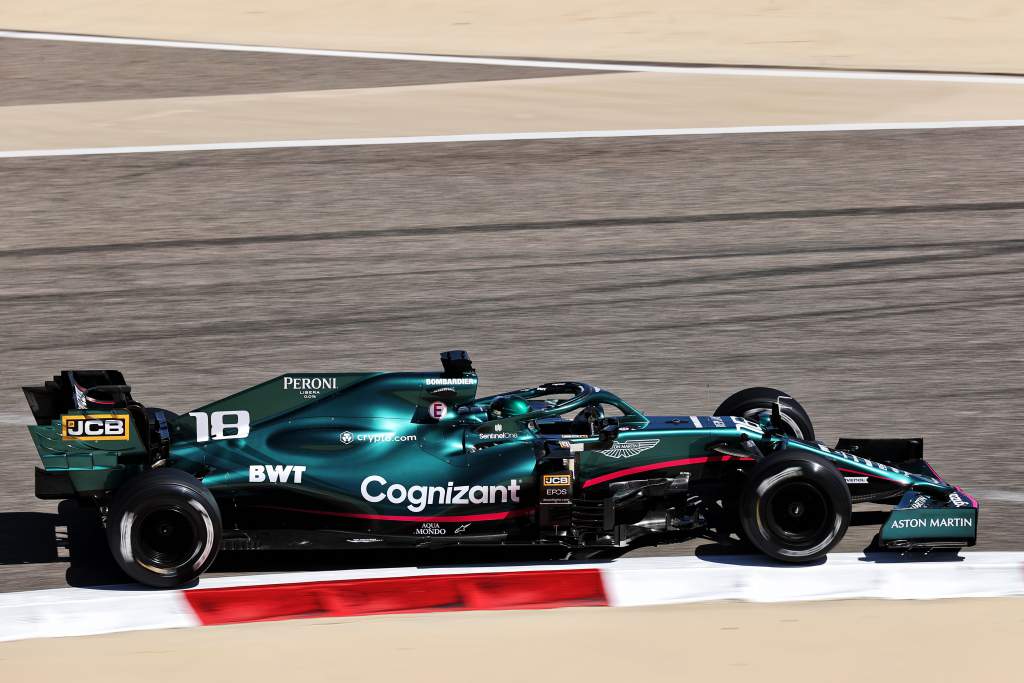 Although Aston Martin didn't have the most straightforward run-up to the season in testing, with an assortment of electrical, gearbox and turbo issues, I still see it as the logical favourite for the 'best of the rest' status behind what hopefully is going to be a Mercedes/Red Bull duel.
I need to define my terms here: I think it will average out as the third-quickest car, just like last year. But, again just like last year, there are more questions around its driver line-up than there are with likely rivals McLaren or Ferrari. Therefore I'd be less confident about the performance status translating in the constructors' championship.
Technically, it was already a quick car in 2020 (under a different livery and name) and it has been permitted a significant performance upgrade in the layout of the rear suspension for no token spend.
This is the very area that Red Bull and Ferrari in particular have been very diligent about developing hard – but they have needed to spend tokens.
Aston Martin's tokens look like they've been spent on making the chassis a slimmer fit around the sidepod. So it is one development step ahead of most of the competition.
Operationally, last year the team was still learning about what was actually someone else's design and where its sensitivities were. It did a good job but it still didn't usually lap quite as quickly as the 2019 Mercedes had done. Therefore, there was still performance on the table not all of which will have been about the respective drivers.
The team is surely going to squeeze more out of what it has than it did last year, particularly as the car is now taking on more of Aston Martin's own DNA as it is developed.
As a combination, that is one hell of a potent package. This is a team gathering momentum but still with the same core, the same management, the same spirit as Racing Point. I think it's going to fly.
M
c

Laren

– Scott Mitchell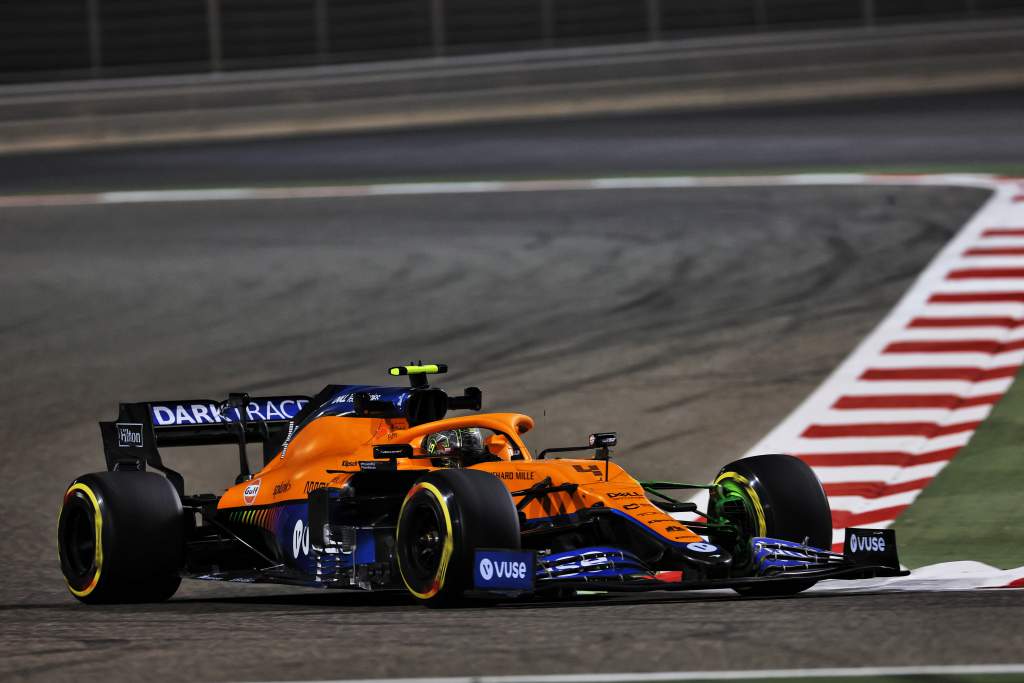 McLaren did a great job at optimising what was not the third-fastest package of 2020 and turning it into a third-place finish in the constructors' championship.
So this year I'm excited to see what it can do with what I think might well be the third-fastest car outright.
The car's evolved and better understood. It has a Mercedes engine instead of a Renault. Carlos Sainz Jr to Daniel Ricciardo is a (modest) upgrade. Lando Norris will be more experienced and a better driver.
There are many reasons to expect more from McLaren this season and few to believe it has tripped up.
Given it starts from a high point, I'm struggling to believe McLaren will get swamped even in an ultra-close midfield fight.
I think it will be McLaren vs Aston Martin and Ferrari (depending on the extent of Ferrari's progress) and based on the overall combination of form, progress, drivers and engine, I think McLaren edges it.
Ferrari
– Matt Beer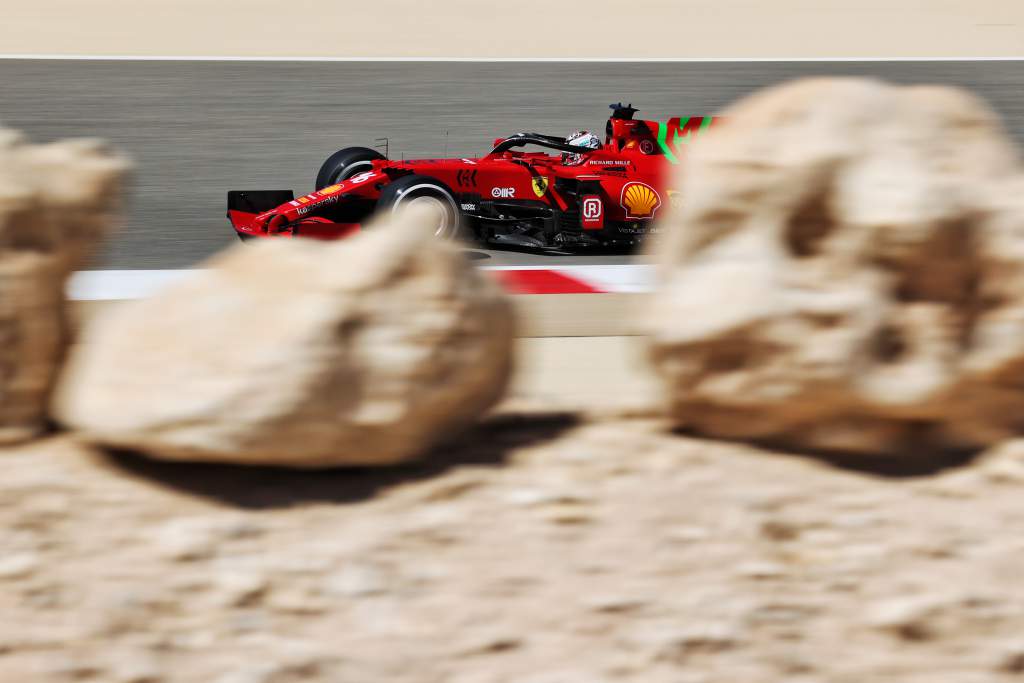 Ferrari's 2020 embarrassment had a pair of very specific, related, causes. It wasn't just the loss of power following the fuel-flow technical directives, it was that the timing of that change lumbered Ferrari with a draggy car with aero designed in the expectation of much greater engine performance.
So it wasn't as simple as the clipping of the Ferrari engine department's wings exposing the chassis design as being substandard, and there's therefore every reason to expect the 2021 car to be significantly better across all aspects.
Although the token system and carryover car rules limit how transformative Ferrari's winter work could be, there is enough scope for it to regain substantial ground.
And if it's not quite there on pace, it has a driver pairing good enough to make the difference. There's a reason why the Charles Leclerc/Carlos Sainz Jr duo came out on top so comprehensively when our writers ranked the 2021 driver line-ups earlier this year.
Sainz was critical to McLaren's defeat of the faster Racing Point in last season's battle for third, and Leclerc got the troubled 2020 Ferrari in places it had no right to be. Their combined skills plus a better car ought to be an outstanding package.
But also I can't shake the feeling that given Ferrari's pedigree and resources, for it to be outside the top three can only be an aberration. Prior to last year's woeful sixth place, its fourth positions in 2009 and 2014 – both seasons it underestimated rule changes – were the only times since 1993 it had dropped out of the top three. That's its natural place.
Speaking of teams where a driver might make the difference if the car is almost good enough, though, I also wouldn't mind betting that a couple of outrageous Fernando Alonso results from crazy races put Alpine right in the mix.
M
c

Laren's ahead but don't count out AlphaTauri

– Gary Anderson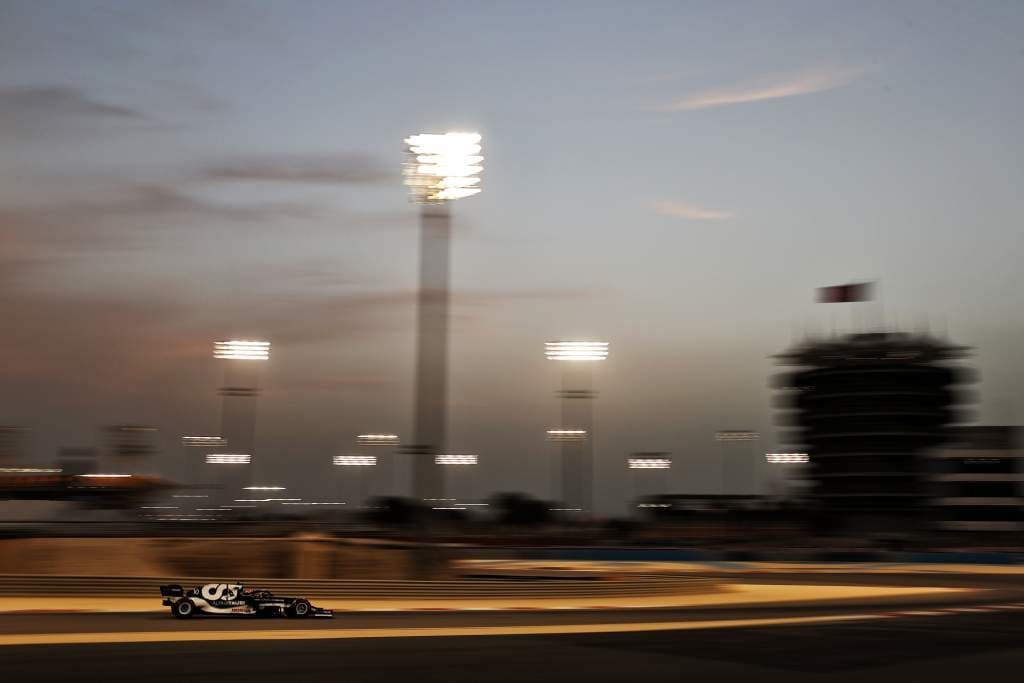 Assuming – but no guarantees – that the front two are Mercedes and Red Bull, I think that McLaren will be next on the list.
What I saw in testing was a team that was building on last year's improvements. It has belief in its new power unit supplier Mercedes and more importantly it has belief in itself.
The car looked very stable, second only to Red Bull, and the drivers could pull a lap out of it when they needed to.
There was nothing wrong with Sainz but I think the addition of Ricciardo will be positive. Yes, it might take him a couple of races to get fully comfortable but when he does I think he will be a regular podium visitor.
And if he doesn't settle in fast enough, Norris will be there to pick up the pieces. He has proved he is a strong racer and the combination of him and Ricciardo will bring consistency to the team.
However, if Honda has done what it says it has then I think AlphaTauri will be in there as well. Pierre Gasly has shown he has the talent and the car also looks good.
We won't know until 2022
– Edd Straw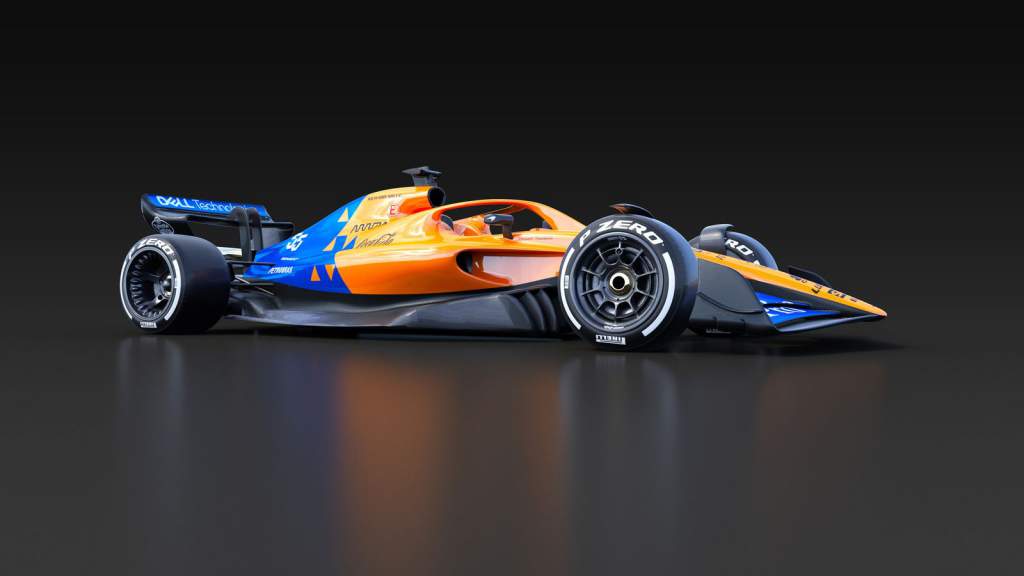 Regardless of who leads the midfield this year, the real winner will be who does the best job off-track in developing their 2022 car (illustrated above in a mock-up issued by F1 when the rules were first announced).
Next year's technical regulations are dramatically different and how well each team starts this new rules era will have a big say in their place in the pecking order for the long term.
Given how tightly-packed the midfield group is, it will be easy to get sucked into a 2021 development war. And while it isn't about abandoning this year – because clearly finishing third is a lot better than seventh – the priorities must be unusually biased towards next season.
Finishing third this year is only a success if it prefaces a strong 2022, although it's important to note that a strong performance in 2021 and next year are not mutually exclusive.
That bigger picture is going to have a far more significant impact on the long-term success of the midfield teams.
And while a strong performance this year validates a team's technical capabilities and car understanding, given the cost cap and aerodynamic testing restrictions, every team has some tough decisions to make.