Testing offers precious few definitive answers, but after the three days of Formula 1 running in Bahrain Aston Martin is the team that we have the least to go on when it comes to predicting form.
What we can be certain of is that, despite the unanswered questions, Aston Martin's ninth place in the rankings both for headline lap time and mileage is not a fair read.
With turbocharger problems preventing Sebastian Vettel participating in the closing stages of testing when the fastest times were set, there was plenty more to come.
But exactly how much is impossible to be sure of, even by the vague standards of testing.
"We obviously had more laps in our schedule for all three days, so not everything went according to plan," said Vettel.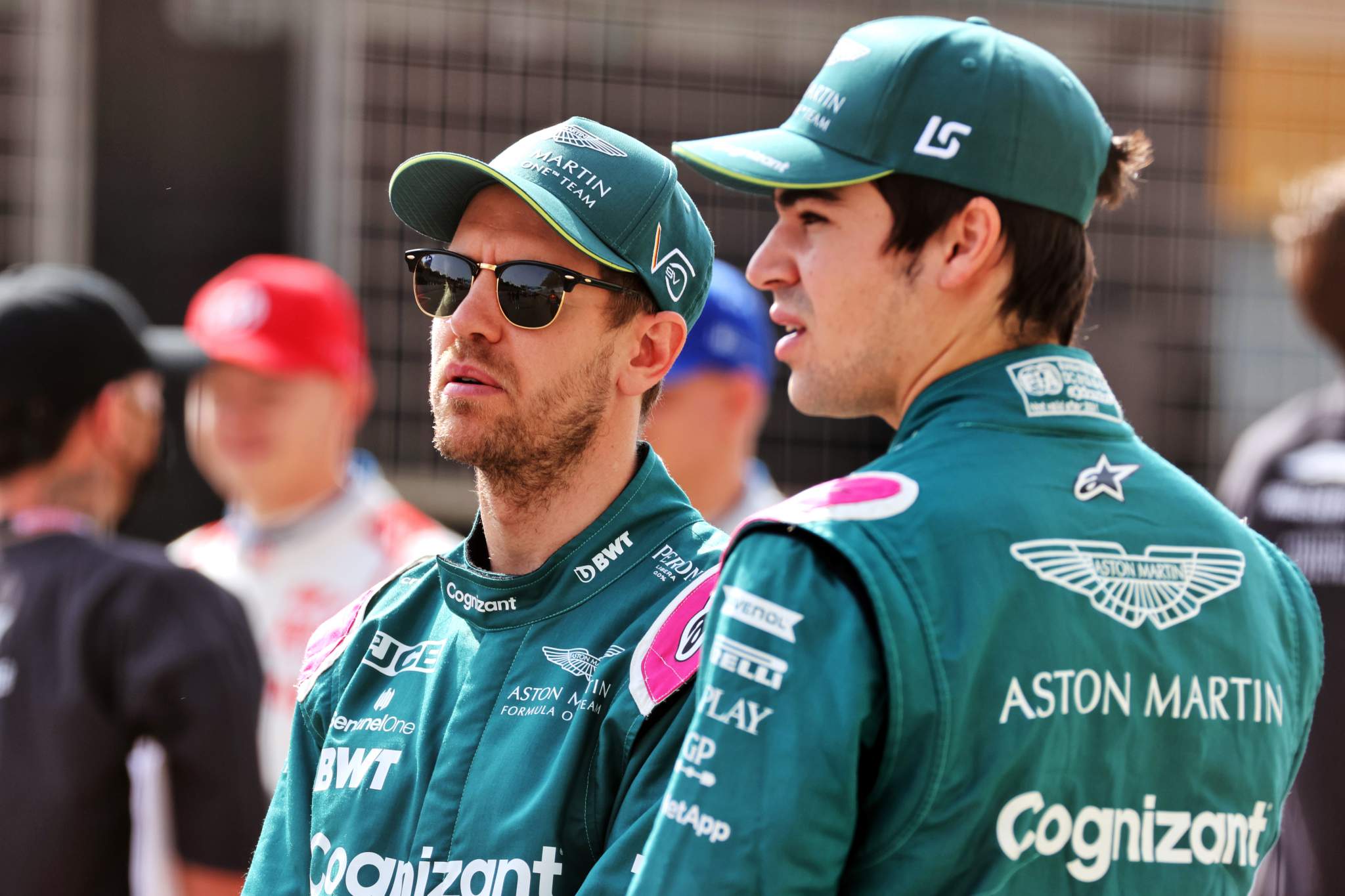 "Where are we? I think it's very difficult to say in terms of competitiveness. We haven't done many runs that equal other people's runs to give a bit of a comparison.
"But I don't think that's too important, because we'll find out in two weeks anyway so everything from now onwards is nice for you [the media], two weeks of speculation, so we will obviously see that. But in two weeks we really see the pecking order.
"There still a lot that I can improve and there's still a lot that we can improve. We have to learn obviously a great deal about the car still when it comes to set-up and so on. But I think everybody's in the same position, because with three days of running it's impossible to get everything in.
"So I think for us the first couple of races will be – especially for me – a steep learning curve, but we'll take it from there."
As for the speculation Vettel mentions, it's worth considering whether Aston Martin might have to deal with some of the same troubles Mercedes is. After all, Aston Martin shares an aerodynamic concept, and plenty of non-aerodynamic parts, with Mercedes.
There were no obvious signs of the same rear-end instability problems, but it's frustrating that it wasn't possible to watch Vettel in action on some quick laps on the final afternoon. Vettel himself called the lack of a push lap "a box we haven't ticked" in terms of his personal preparation – although he characterised the test overall as "positive".
The combination of compromised running, with a gearbox problem also costing Vettel track time on the second morning, and the tricky conditions mean that even the team itself perhaps doesn't have a complete understanding of its new car.
Given it's taken the 2020 Mercedes rear end, featuring the swept-back suspension with the 'flipped' lower wishbone, there will have been significant aerodynamic impact at the rear. Doubly so, given the changes to the floor rules.
Lance Stroll is best placed of the two drivers to judge how much the feel of the machine has changed. Despite being positive about the car, he admitted that the conditions made it difficult to draw conclusions about the rear end even though he did suggest the car felt similar to last year.
"It's hard to get a proper feel for some of the changes we made to the rear end," said Stroll when asked by The Race about the feel of the car. "There's a lot of data to look at and things to figure out for the first race.
"But the wind has been such a big factor that it's really made one corner to the next so different and very unpredictable. With these 25km/h winds that we have where you feel the headwind you just feel a lot of grip and where you have the tailwind you feel no grip."
If Aston Martin is battling any of the same troubles as Mercedes, it will be a test of the technical team to solve them. Amid the controversy surrounding the 'Pink Mercedes' last year, it's often overlooked that what was then called Racing Point did a formidable job of getting on top of a concept it had not conceived.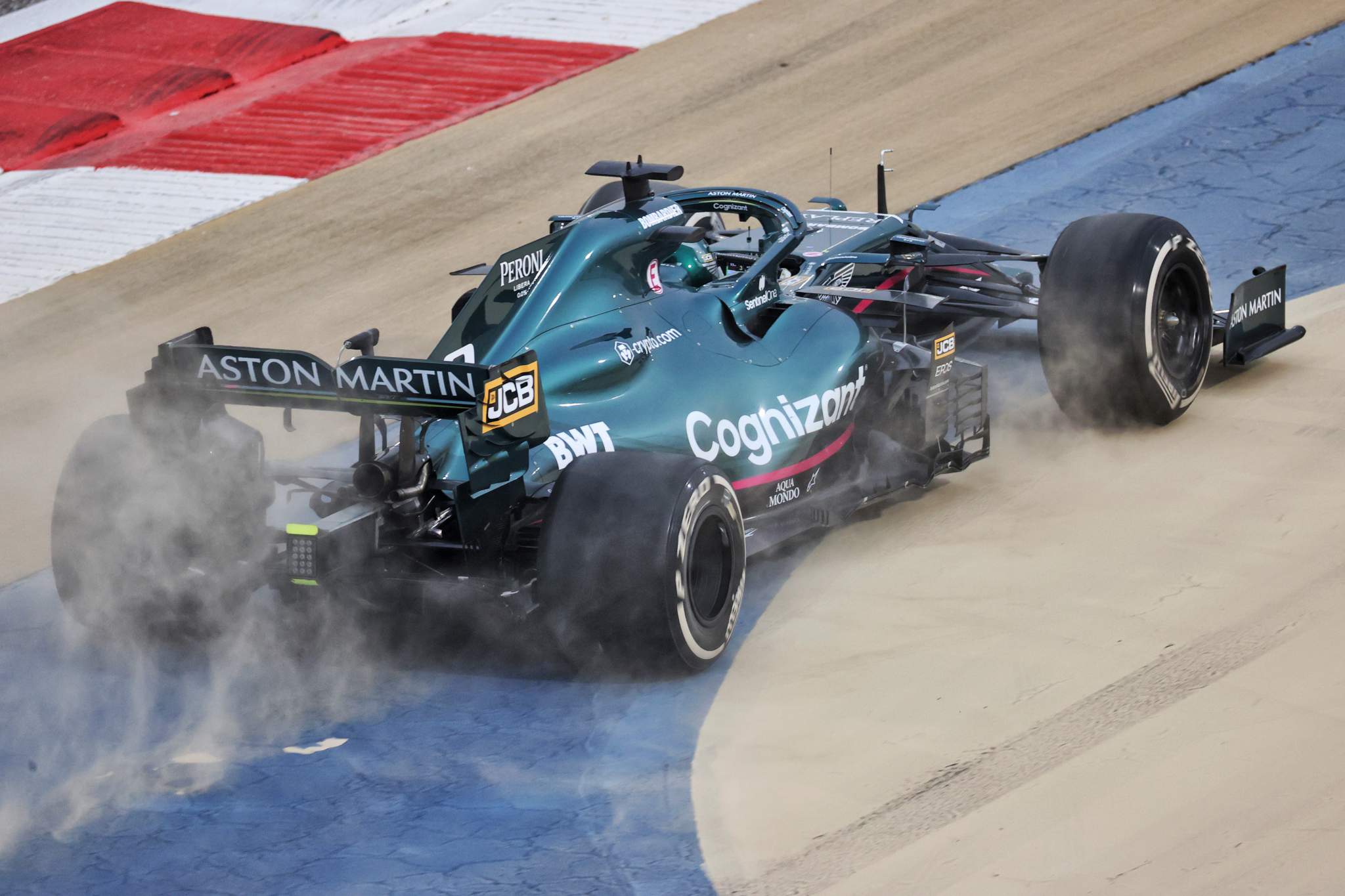 But if the low-rake concept is causing problems in harness with the modified aerodynamic rules, Aston Martin will have to troubleshoot that itself. Given it hit upon a similar solution to the modified floor rules independently to Mercedes, the team's aerodynamic understanding is likely to be good enough to take on the challenge.
The other question is whether the reliability problems in testing are a continuation of the problems Aston Martin had last year. It had seven retirements thanks to mechanical troubles, including Sergio Perez's late failure that cost him third in the Bahrain Grand Prix (where he ended up classified 18th). That was a factor in it losing third in the championship to McLaren, which had only three retirements and a did-not-start.
"The power unit is the Mercedes and the gearbox is supplied by Mercedes, but still it's installed into our car so there's a lot of components that sort of mix at some stage," said Vettel on the question of whether the problems were down to engine supplier or team.
"Ultimately, it will be more on one side of the other, but it doesn't matter. It needs to be fixed. You work together because whatever you acquire from outside, you need to put in our car and make it work."
There's no doubt Aston Martin will be in the tightly-congested midfield pack on the Bahrain GP weekend.
But with the uncertainty over its pace and star driver Vettel's relative lack of running, whether the best Aston Martin will line up on the third or seventh row – or somewhere in between – is impossible to say.