Sebastian Vettel's departure from Ferrari earlier this week triggered an explosion in the Formula 1 driver market, with Carlos Sainz Jr stepping up to replace the four-time world champion in a move to Maranello, and Daniel Ricciardo jumping ship from Renault to replace Sainz at McLaren.
Ricciardo's departure – after a winless and podium-less year and a half so far – means there is an open seat at Renault for 2021, but who is most likely to get the nod and will it create anymore silly season dominoes?
We assess eight drivers who could, or should, be in the running.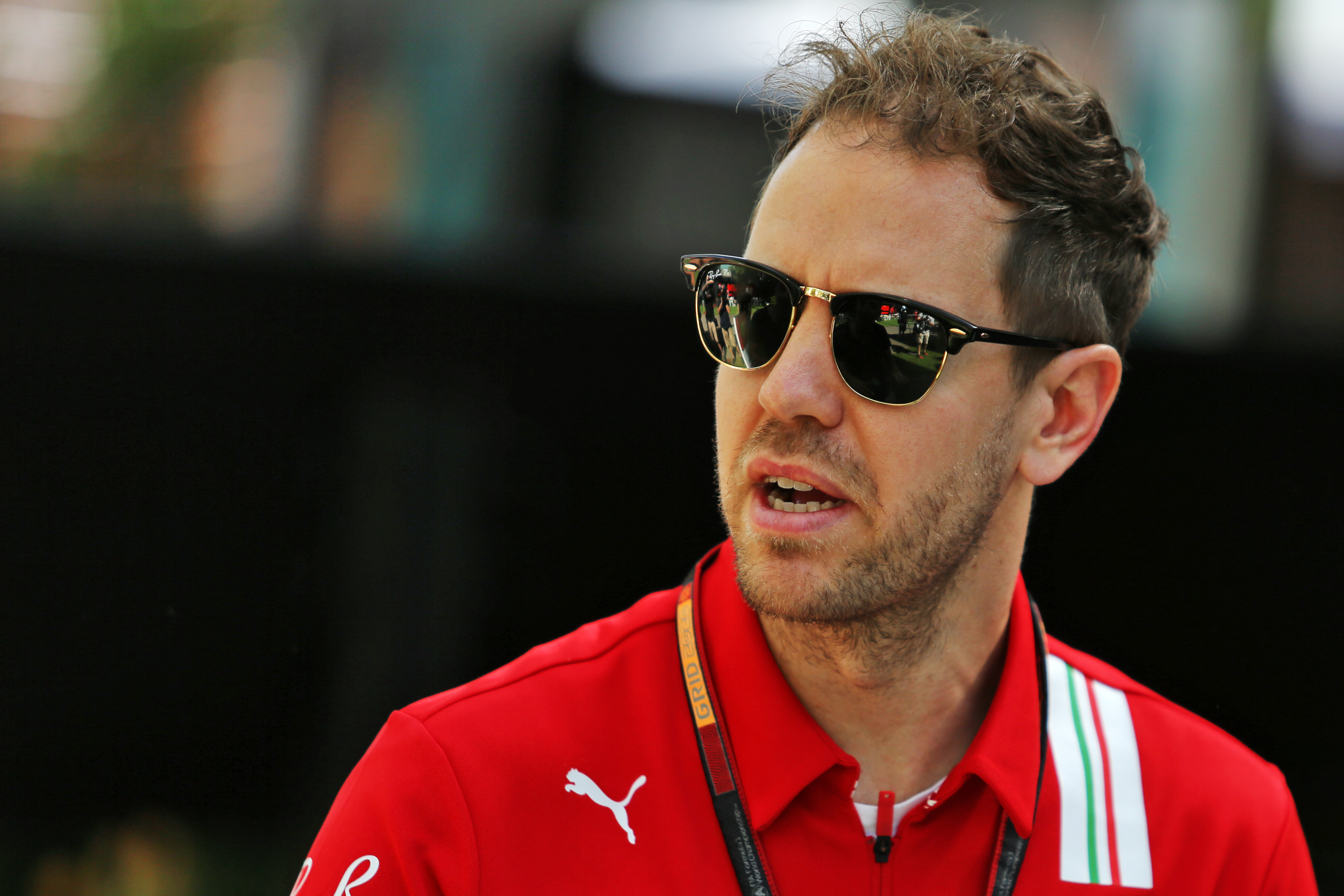 Sebastian Vettel
It is unclear if Vettel would even consider going to the team Ricciardo has swiftly abandoned. But if he's truly not ready to give up on F1 then Renault is the best available prospect – assuming he cannot force his way into the Racing Point/Aston Martin line-up.
Renault should do all it can to convince Vettel to gamble. It's missing a high-profile driver and Vettel is exactly that. So would fill the void left by Ricciardo, and bring the pedigree of a multiple world champion.
If Vettel's honest when he says money's not the factor behind such decisions, Renault might even be able to make a healthy saving on what it was paying Ricciardo.
All this could be a very good way to convince the Renault board to persevere with F1.
But it falls at the first hurdle if Vettel turns his nose up simply at the prospect.
– Scott Mitchell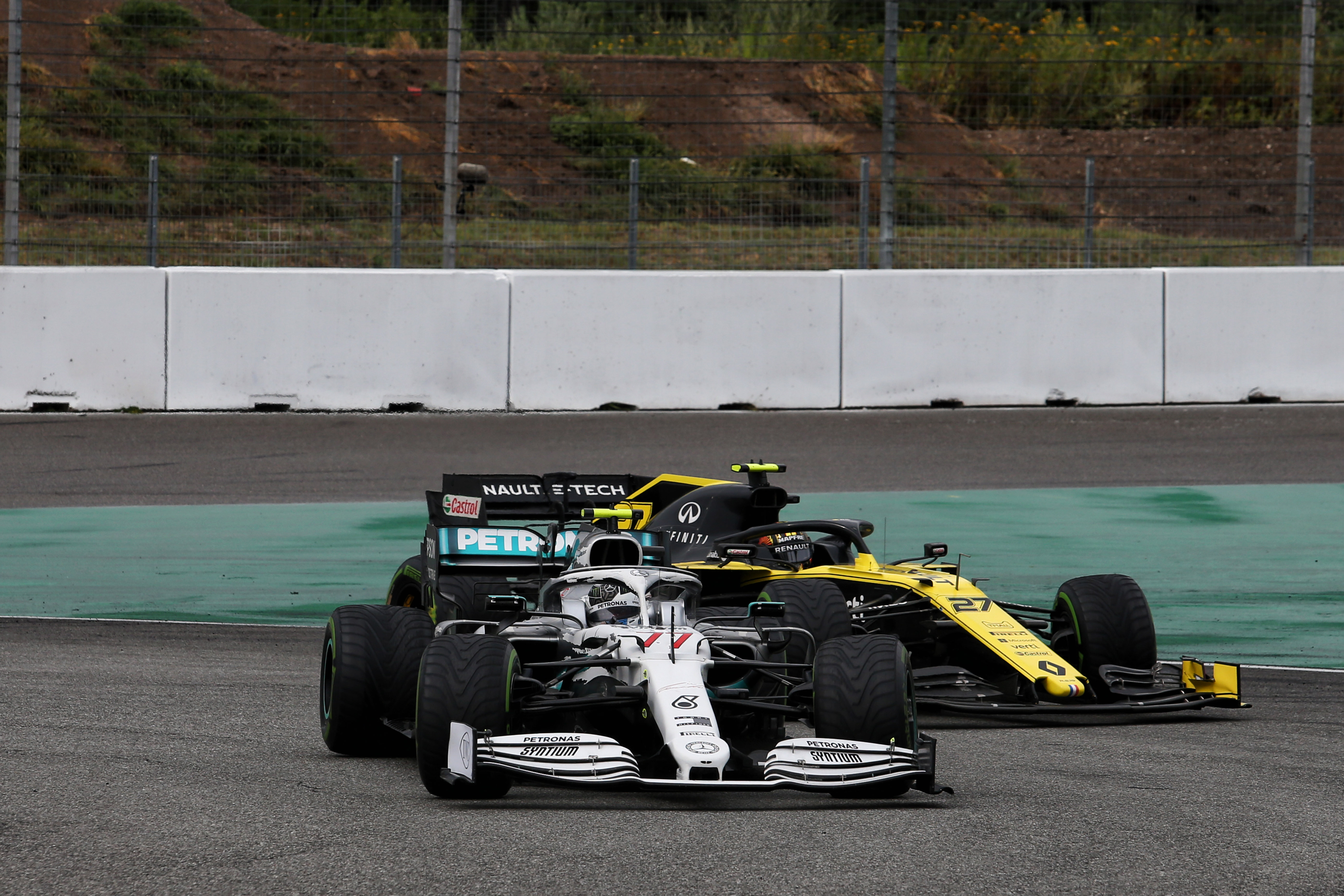 Valtteri Bottas
If Valtteri Bottas is happy to continue winning races then he'll not think twice about staying at Mercedes, even in a de facto number two role, over a move to Renault.
But what if he's not retained by Mercedes?
It is a possibility. Should Bottas continue his 2019 form, there's almost no doubt Mercedes will keep him. But if we get a 2020 season underway swiftly, and he struggles, it could be the nudge Mercedes needs to replace him with George Russell, who is waiting in the wings.
Renault could do a lot worse than try to get Bottas's management to the negotiating table. He's intelligent, fast, a proven race winner and has plenty of knowledge of how the best in the business operates.
For Bottas, spearheading a manufacturer project is hardly an unceremonious demotion. So if the stars align, it would be a mutually beneficial relationship.
– SM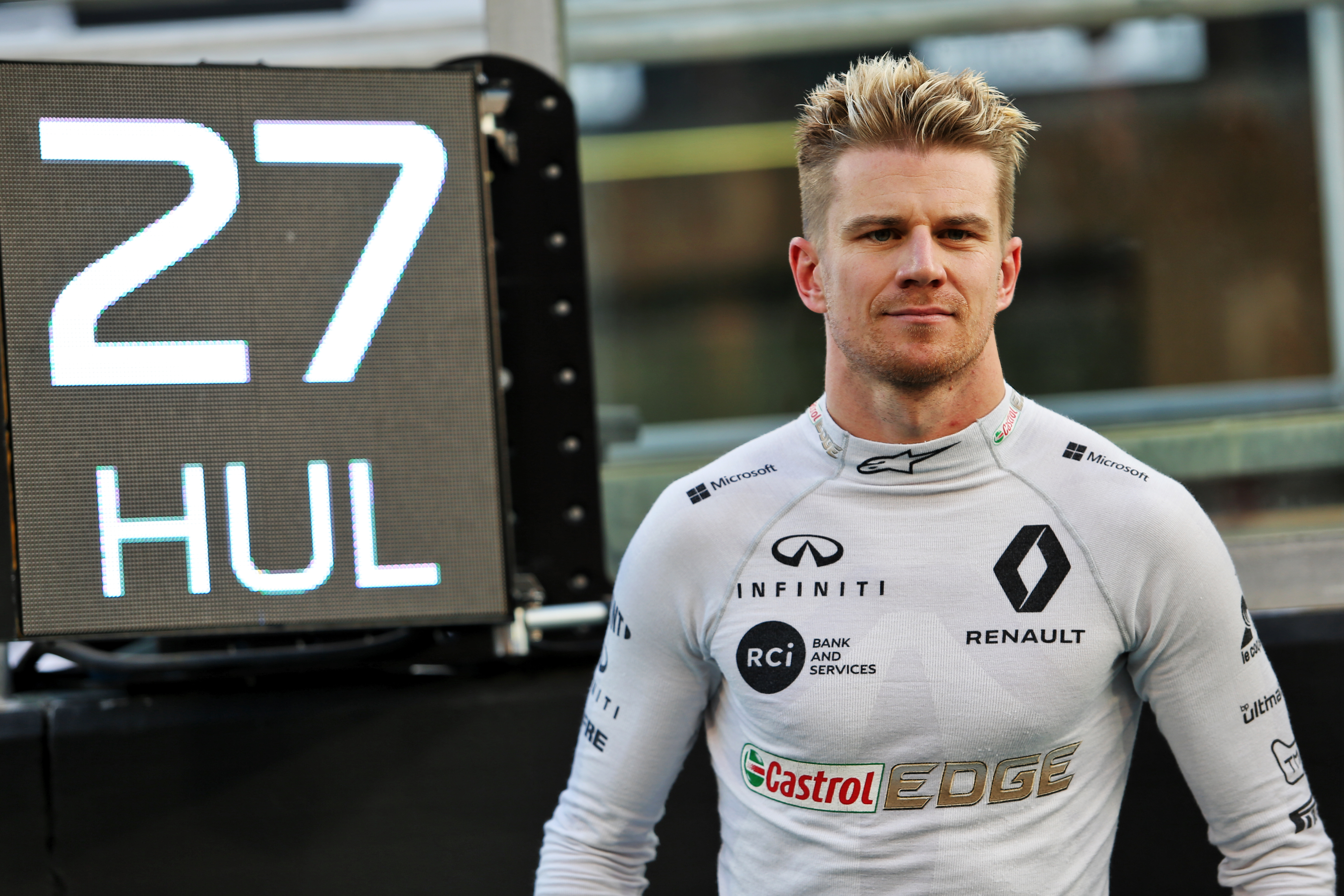 NICO HULKENBERG
Nico Hulkenberg would be a very easy option given how he knows the team and the predecessors to the current RS20 that will be carried over into next season. He'd be good value, although would merit a decent pay packet, and motivated to prove why he thinks the team should have kept him on. At a time when the team is concentrating on making big improvements, his experience and pace will be a valuable asset and he will take significantly less time than any outside recruitment to get settled and up to speed.
This makes him the perfect stop-gap option if the team can't make a deal for a megastar like Fernando Alonso work and doesn't want to promote one of its junior drivers or sign a driver from outside the Renault sphere. You never know, he might even get the podium that both he and the team have been waiting for.
– Edd Straw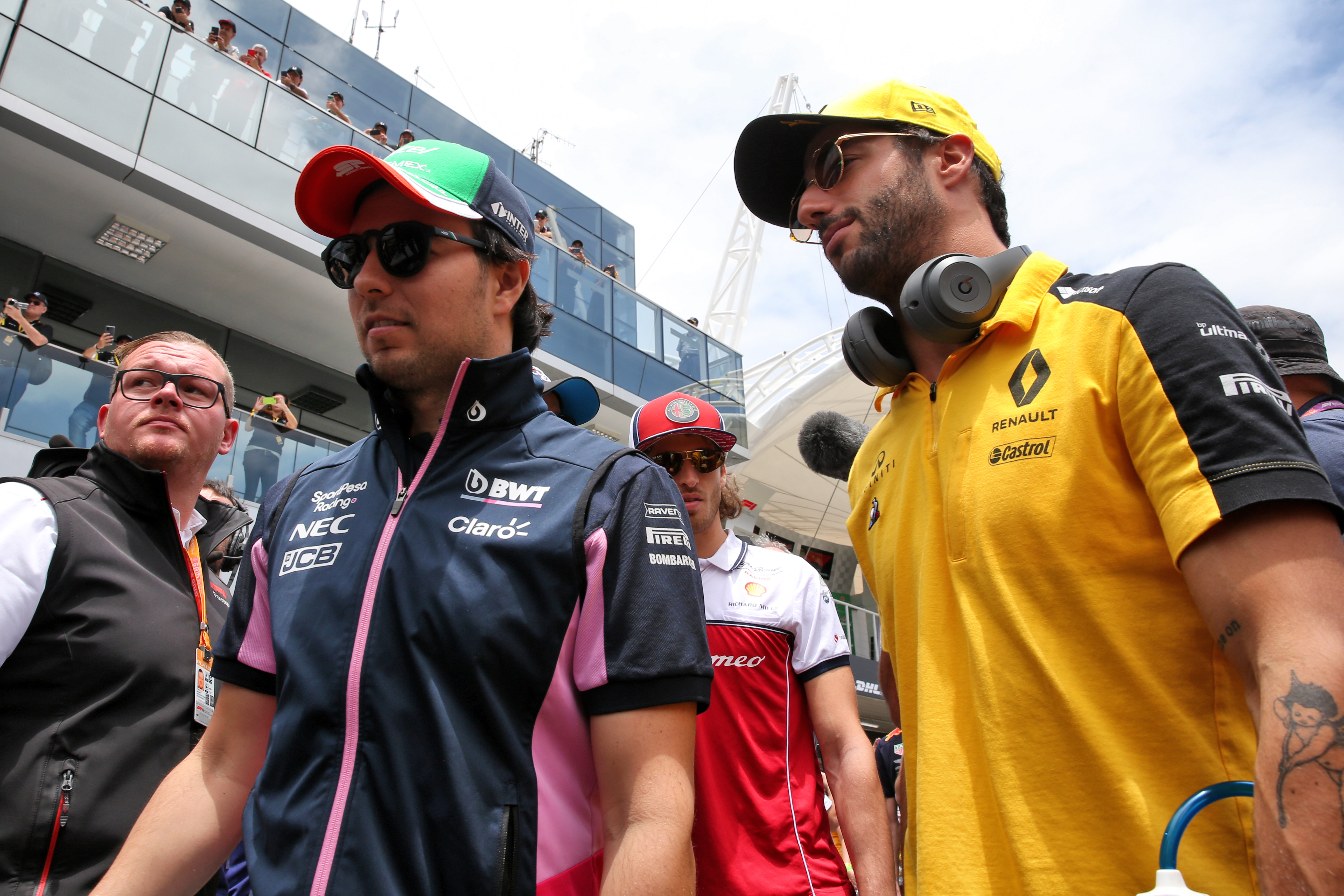 SERGIO PEREZ
Renault is a midfield team with aspirations of climbing to the front. Sergio Perez is F1's King of the Midfield with aspirations of climbing to the front. The perfect match, surely, especially as he's well backed and has the additional appeal of boosting the financial coffers.
But that doesn't mean he's a money option because he'd be on the list of candidates even without backing. Perez is unusual in that he's a hugely accomplished driver, capable of taking podium shots when they unexpectedly occur and being able to score relentlessly in the hugely competitive realm of the minor points positions. And if Renault were to climb to the front, he'd be a driver perfectly capable of making the journey with them.
The team has talked to Perez in the past – although so have most teams given his alluring blend of performance and pesos – and he has the motivation and desire to help Renault's bid to close the gap to the leading teams.
– ES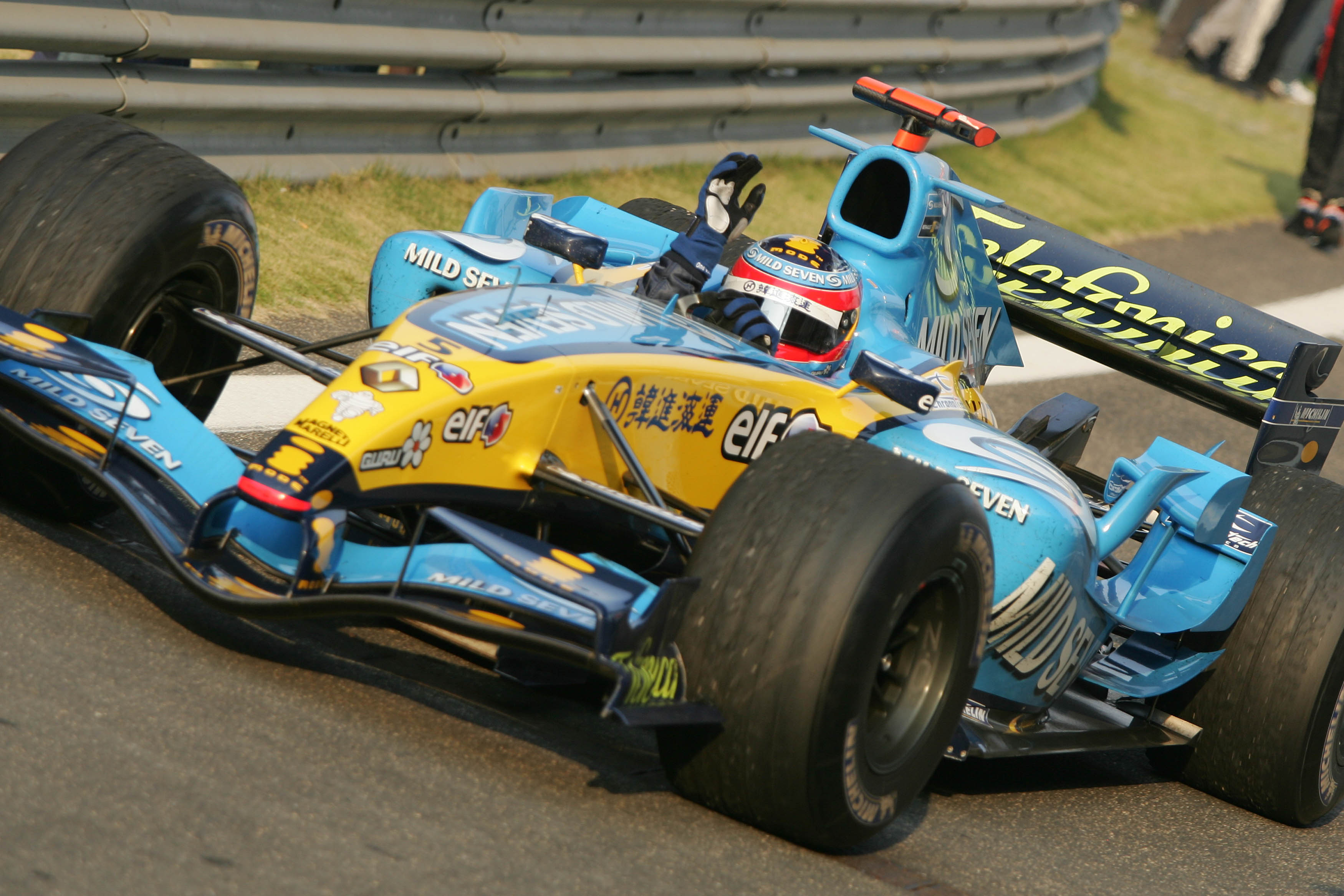 Fernando Alonso
Alonso would bring the ultimate in car-bullying performance, would inject a real sense of urgency into the team to deliver him a car worthy of his talent – and he might just be a big enough deal to inject board room enthusiasm for approving a continuation of the whole F1 programme. Plus, he's still revered at Enstone by much of the staff. If Renault could finally begin to make the progress it's been promising for the last couple of years, then Alonso returning would take on fairytale proportions, a story of both being counted out but combining to prove all the doubters wrong. He potentially brings with him significant sponsorship too, so might not even cost the team much money.
– Mark Hughes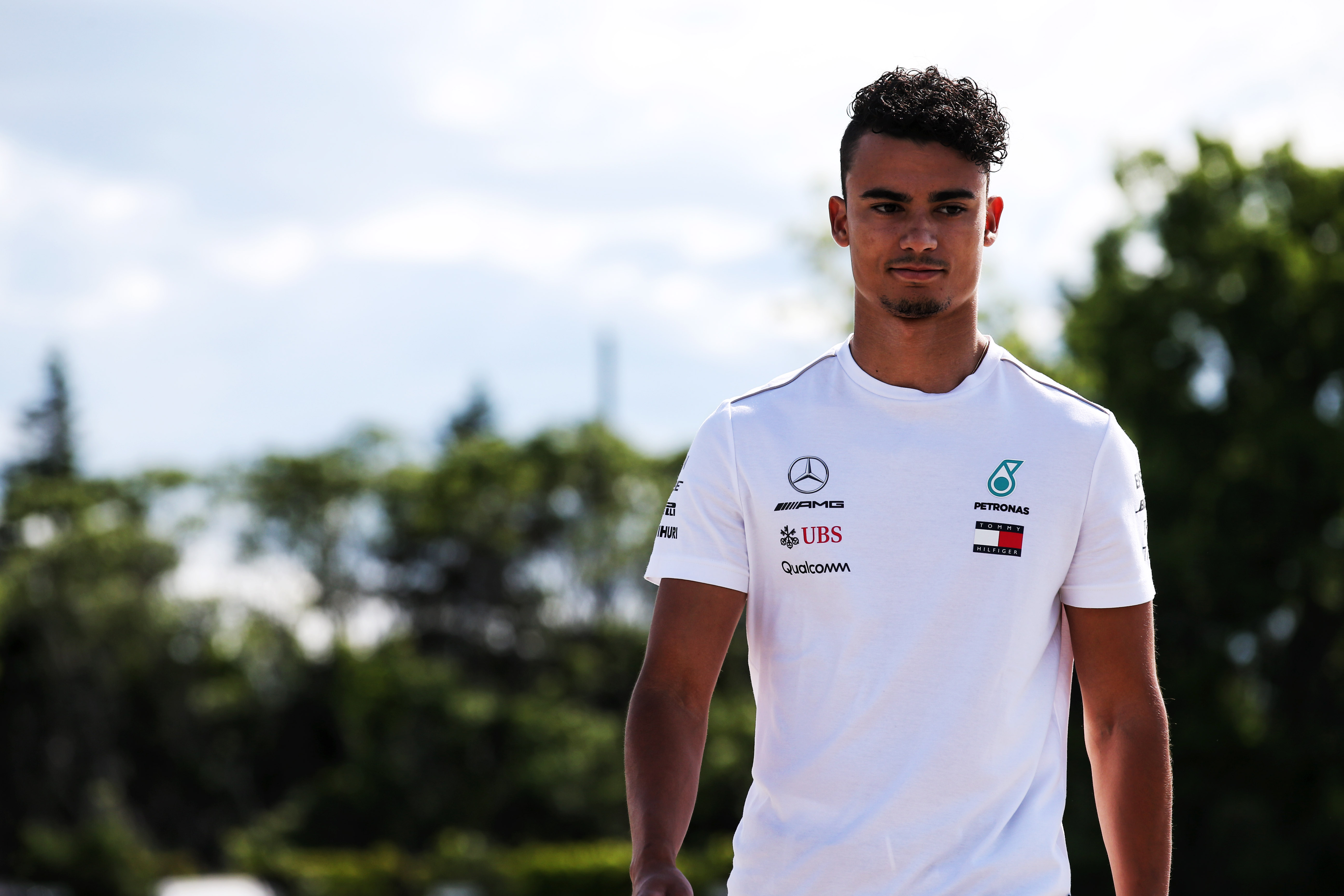 Pascal Wehrlein
Pascal Wehrlein is a very quick driver with a couple of seasons of solid F1 experience beneath his belt. It's generally forgotten that he used to occasionally drag his Manor into Q2 in 2016, just as Jules Bianchi used to do a couple of years earlier. When he was a fellow Mercedes junior driver with Ocon, many were convinced that Wehrlein had the edge in outright speed. When Lewis Hamilton took a look at his testing data in the Mercedes, he reportedly warned Toto Wolff that bringing him into the team could recreate the Alonso-Hamilton McLaren 2007 season. He gained a reputation for being 'difficult', but he was very young then. A couple of years maturing out of the limelight might just make him a formidable, if left-field, choice.
– MH

Guanyu Zhou
Guanyu Zhou ticks many boxes – he's quick, learns rapidly, and commits a lot of time to learning and perfecting his craft – and knows the team well as its reserve driver. The fact that he would be the first Chinese F1 driver to race would open a whole host of commercial doors too – and keeping the Renault board happy wouldn't be a bad thing.
But he isn't the first option for the squad, as he needs the Formula 2 season to get going so he can score a superlicence. As last year's top rookie and with one of the series' best outfits – Virtuosi Racing – he should be able to get one. Given there's so much uncertainty involved with when racing can get underway in 2020, it might mean this isn't the chance that will make him an F1 driver, although he will inevitably get the chance one day.
– Jack Benyon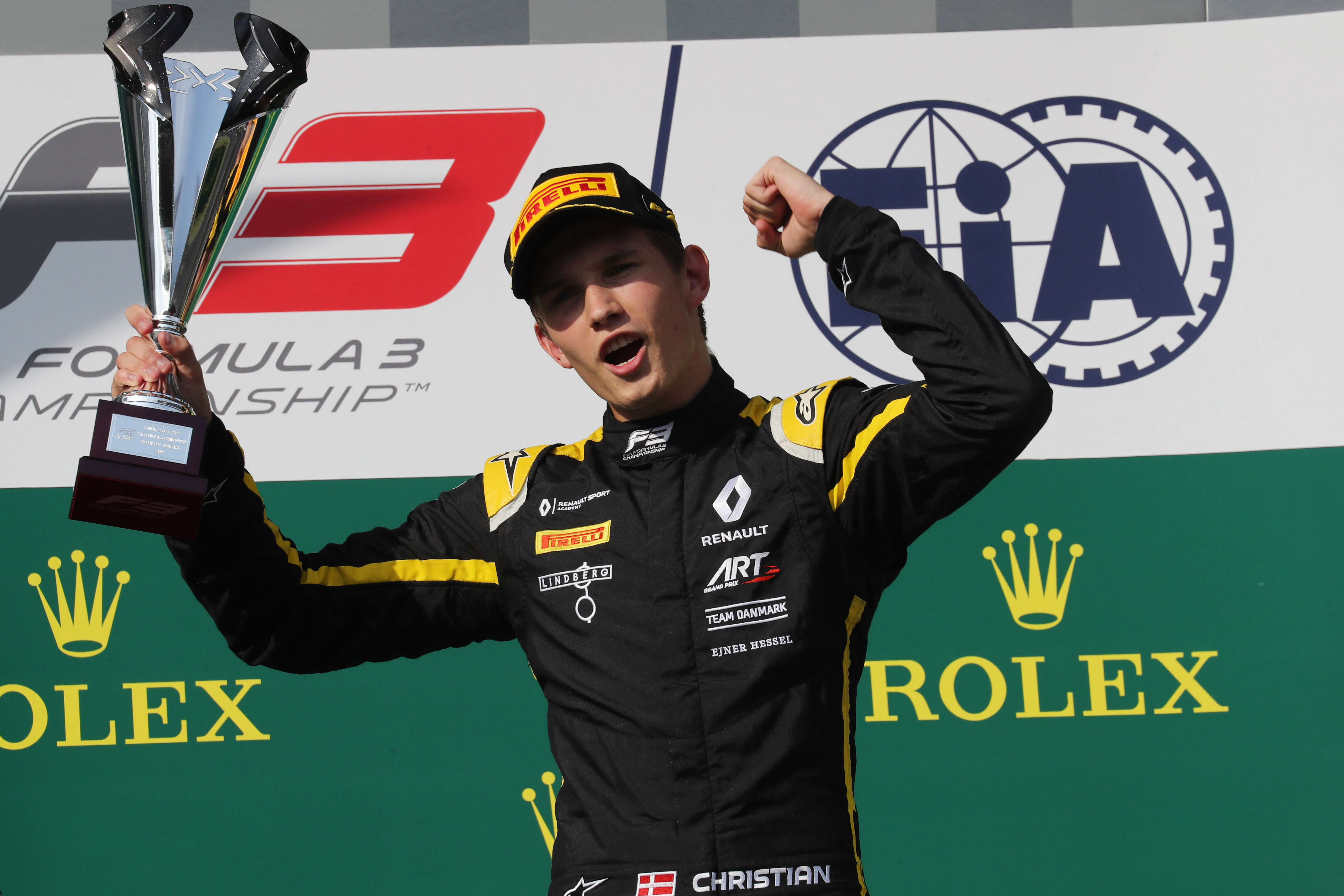 Christian Lundgaard
Christian Lundgaard is a driver with a lot of talent, and has convinced a number of big teams like Renault and ART Grand Prix that he is worthy of a chance despite his relative lack of backing to some drivers in junior single-seaters. He failed to meet rapid pace with consistency in FIA Formula 3 last year, but it was only his third year in cars. For his fourth, he's secured graduation to ART's prodigious F2 team which has steered George Russell and Nyck de Vries to the F2 title in the two years the current car has been in use. He – like Zhou – needs the F2 season to get going, so that he can prove he has worked on his consistency and become a genuine future F1 seat contender. Now's not quite the time for him.
– JB