The Belgian Grand Prix will be allowed to take place behind closed doors this summer, in a boost to Formula 1's plans to finalise a calendar that is gradually taking shape.
F1 is trying to lock down a revised schedule following the disruption caused by the COVID-19 pandemic, with the European leg of the season the most pressing concern.
The first 10 races have been postponed or cancelled with a new schedule of 15 to 18 races targeted, beginning with two races in two weeks at the Red Bull Ring in Austria.
F1 expects any races in Europe to take place without spectators, as this will increase the chances for more countries to give their grand prix the green light.
The championship's plans have been boosted by a decision from Belgian's security council that facilitates the Spa-Francorchamps race.
A ban on major events threatened the Belgian GP, at least on the August 30 date originally scheduled.
It was thought that Spa could be rescheduled to early September if F1 needed to work around the ban.
However, it has now been decided that the Belgian GP can be held behind closed doors, subject to social distancing and hygiene measures being strictly followed.
The circuit has implemented a series of health, prevention and social distancing measures to comply with the directives issued by the authorities.
It says a specific procedure at the logistical and medical level, including traffic and access plans, has also been laid down.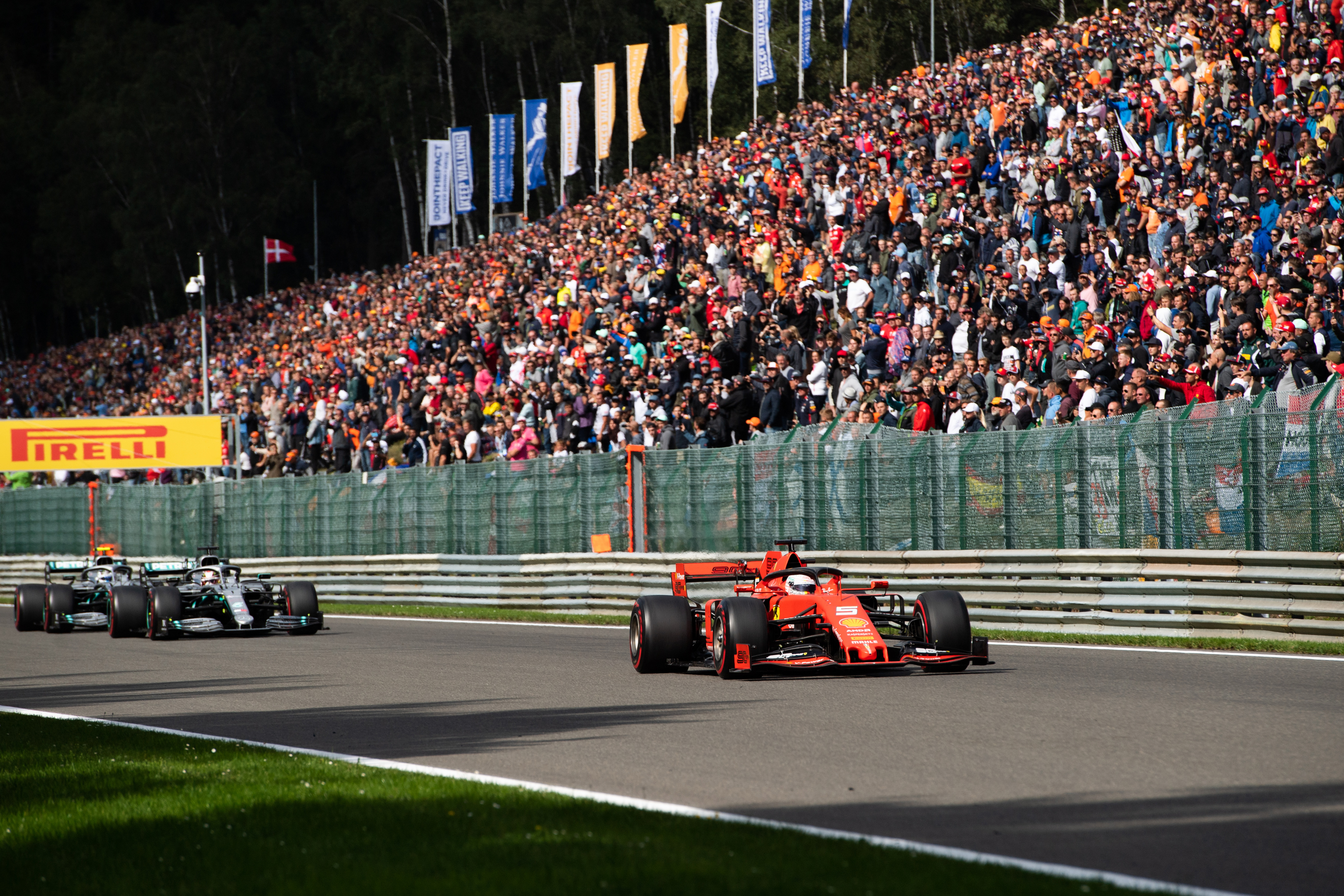 "The directives to ensure the safety and health of all will be applied strictly and in full coordination with our organisers," says the circuit.
F1's plan for the season will be determined by how many venues are willing and able to host races.
The Race understands the intention is for the initial double-header in Austria to be followed by one weekend off, then a run of three races in a row.
It is hoped that the British Grand Prix and a second race at Silverstone will be possible on July 26 and August 2.
However, this could be scuppered by either the UK government's quarantine requirements – which have yet to be determined – or a financial dispute between Silverstone and F1 over the fees involved in hosting a race without fans, as reported by the BBC.
Should Silverstone be unable to host any races, Germany's Hockenheim circuit is understood to be the favourite to step in.
F1 CEO Chase Carey has admitted talks are ongoing with venues not on the original 2020 schedule, and Hockenheim is more likely than other hopefuls such as Algarve or Imola.
After either Silverstone or Hockenheim, F1 hopes to conduct a race in Hungary one week later than originally planned.
Another free weekend would afford teams a break before a second triple-header, which would include the Belgian GP.
This would be sandwiched between races in Spain and Italy, subject to those countries being ready and willing to welcome F1.
The planned Dutch Grand Prix at Zandvoort is highly unlikely to take place without spectators, and is expected to join Monaco, which committed to cancelling its race months ago, in being left off the new 2020 schedule.