Silverstone says it has agreed a deal with Formula 1 to host two races behind closed doors, but the plan may yet be toppled by the UK government's coronavirus restrictions.
The agreement is a boost to F1's plans to start the season with two races at the Red Bull Ring, a week off, and then two races in Britain.
Earlier this week the BBC reported that Silverstone and F1 were locked in a stand-off over the finances of hosting behind-closed doors events, with F1 willing to waive the usual hosting fee and ensure Silverstone did not lose money either.
According to Silverstone managing director Stuart Pringle, a deal has been struck to host two races without fans, per F1's original schedule.
However, the races will likely be impossible if the UK government forces F1 personnel to adhere to quarantine measures that would effectively trap people trying to travel from Austria.
F1 is hoping to get dispensation from rules that will soon require people travelling into the UK to serve a 14-day quarantine period, as the country eases lockdown restrictions but attempts to control the impact of the COVID-19 virus.
"I am delighted to confirm that Silverstone and Formula 1 have reached an agreement in principle to host two races behind closed doors this summer," said Silverstone boss Stuart Pringle in a statement given to The Race.
"However, these races will be subject to government approval, as our priority is the safety of all involved and strict compliance with COVID-19 regulations.
"I would like to thank all our fans who have been so supportive throughout this and to assure them we are determined to do all we can to help Formula 1 put on a show this summer."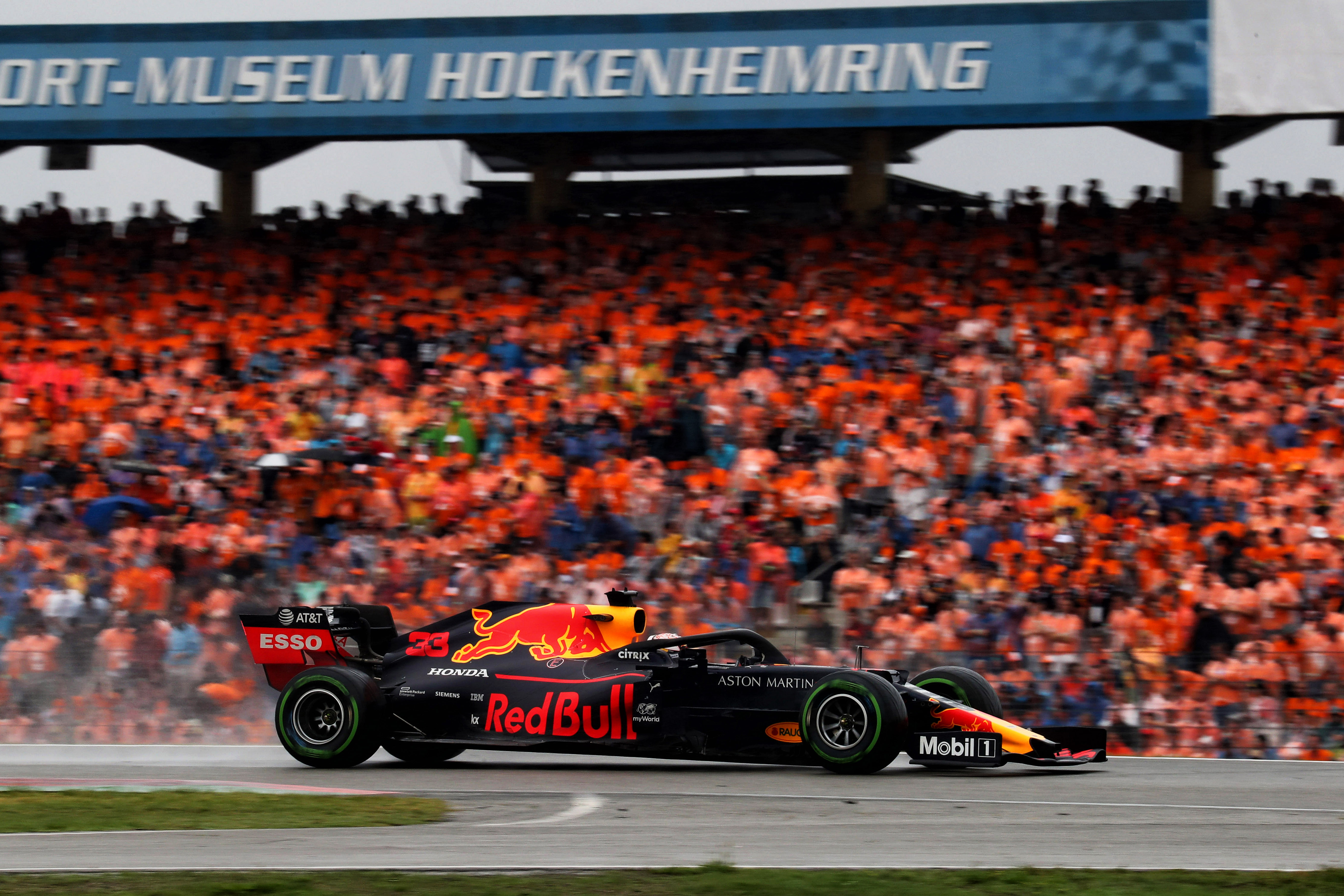 Should Silverstone be unable to host any races, Germany's Hockenheim circuit is understood to be the favourite to step in.
F1 CEO Chase Carey has admitted talks are ongoing with venues not on the original 2020 schedule, and Hockenheim is more likely than other hopefuls such as Algarve or Imola.
If the Silverstone races are able to take place, it is unclear if Hockenheim could be used as a replacement for any of the other European events, should they fall through.
The first 10 races have been postponed or cancelled with a new schedule of 15 to 18 races targeted, beginning with two races in two weeks at the Red Bull Ring in Austria.
F1 expects any races in Europe to take place without spectators, as this will increase the chances for more countries to give their grand prix the green light, and its 2020 plans have been boosted already this week by a decision from Belgian's security council that facilitates the Belgian Grand Prix behind closed doors.
Silverstone had already communicated that fans would not be allowed to attend in the event a British Grand Prix, or follow-up race, was possible in 2020.
It said that those who had purchased a ticket for 2020 are entitled to a refund or to transfer their booking to 2021.
Silverstone also intends to give away "thousands" of tickets to NHS staff and "other key workers" in response to their efforts in handling the outbreak of the virus in the UK.