Felipe Massa claims McLaren approached him in 2009 about a Formula 1 drive but he did not pursue it as he was happy at Ferrari, where he never won again.
In 2008, Massa was denied the world championship in heartbreaking circumstances as victory in his home race in Brazil was not enough to beat Lewis Hamilton, who passed Timo Glock at the penultimate corner to secure the position he needed to clinch the crown.
Massa had scored 11 victories in three seasons with Ferrari by this point, and though Ferrari's form dipped at the start of 2009 he has revealed he opted to dismiss talks with McLaren to stay with the Italian team.
"It would have been a nice team to drive for," said Massa on Sky Sports F1's 2008 Brazilian GP watchalong.
"But when I had the talk with McLaren, I was in a really good time with Ferrari."
Unfortunately, Massa went on to suffer severe head injuries in qualifying for the Hungarian Grand Prix when a spring came off Rubens Barrichello's Brawn, which caused him to miss the rest of the 2009 season.
And on his return in 2010, Massa struggled alongside new Ferrari team-mate Fernando Alonso.
While Alonso won 11 races in their time together and fought for the 2010 and 2012 titles, Massa only scored eight podiums and a best finish of sixth in the championship.
Massa had the opportunity to join McLaren again in 2014 but chose Williams instead, a decision that revitalised his career and extended his time in F1 by four more seasons.
He said that he would have liked to have driven for McLaren in his career.
"Yes, for sure," said Massa. "McLaren is a great team, especially in my time. They are getting back to a better situation now as well.
"McLaren is always a team that was very strong in Brazil, if you understand and remember how [Ayrton] Senna did.
"So for sure I would have driven for McLaren.
"Something I never said, I had a meeting with Martin Whitmarsh after the 2008 season, in 2009, at the Monaco Grand Prix. He was interested to get me at McLaren.
"But I was so good with Ferrari and things really didn't go forward."
McLaren eventually signed 2009 world champion Jenson Button to partner Hamilton, as Button opted to leave the Brawn team he won the title with rather than stay as it morphed into Mercedes.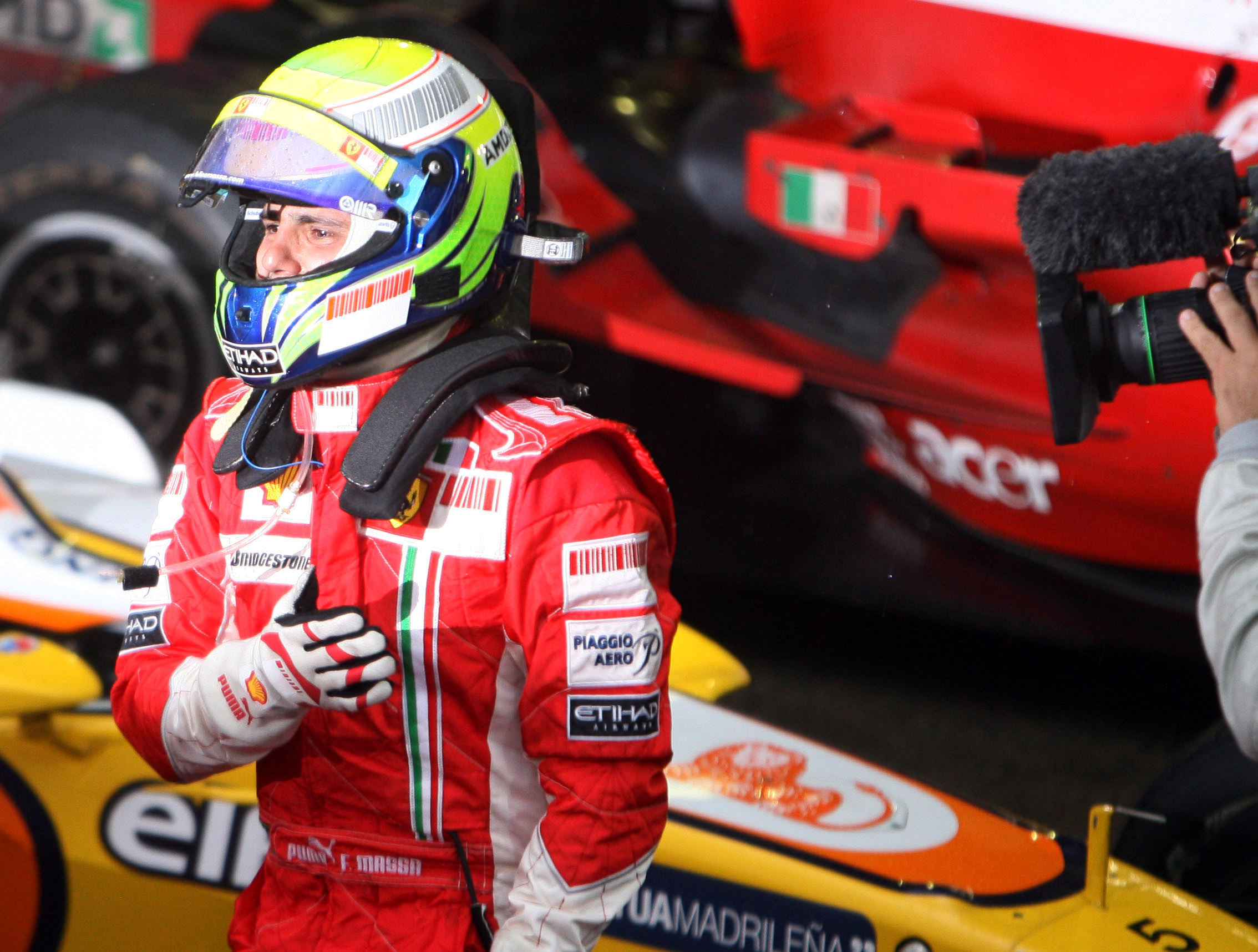 Massa's 2008 title defeat at Interlagos is F1's most dramatic championship decider ever. He was in tears in the car following his victory from pole position, and images of him crying in the car and on the podium, plus moment on the cool-down lap his celebrating family is informed Hamilton had passed Glock and denied Massa the championship, are among the most memorable in F1's history.
"It's such an incredible emotion, when you're on the last lap and you know the victory is yours," Massa said, talking through the start of his final lap.
"And you know in that moment you could win the championship, at home. It maybe never happens in F1.
"Imagine it for a Brazilian, to win the championship at home, by doing an amazing race. I cannot even imagine what I would feel."
Massa said he was comforted by the fact he and Ferrari were able to dominate the race as it was "impossible" to do a better job.
"It was Rob [Smedley, Massa's engineer] who told me that unfortunately Lewis passed Glock at the end," added Massa.
"I was starting to cry but also thinking we did the best we could – we fought until the end in an amazing situation."
The following year, after recovering from his injuries, Massa was furious when details of the Singapore Grand Prix scandal emerged and he learned Renault told Nelson Piquet Jr to crash on purpose to orchestrate an Alonso victory.
Piquet's crashed triggered a sequence of events that cost Massa a deserved win from pole position, as he pit under the ensuing safety car and Ferrari made an error at the stop.
He eventually finished 13th, outside the points.
At the time, Massa made it clear he wanted to pursue the matter legally, but was unable to.
He said it was still "painful" now to think the scandal ultimately cost him the title, and said it was "not sport".
The Brazilian GP, by contrast, "was just amazing – this is what the people want to see, fighting from the beginning to the end".