Lewis Hamilton admits that Friday practice leaves him with a potential "struggle" to get into the top 10 in qualifying at the Spanish Grand Prix, despite Mercedes' upgraded Formula 1 car.
Mercedes introduced a major update package last week in Monaco but acknowledged the unique nature of that circuit meant that this race at Barcelona would be more representative.
Friday practice in Spain did not look particularly encouraging on paper as Hamilton was only 11th-fastest in the afternoon, with team-mate George Russell – running a higher-downforce rear wing to Hamilton – faring slightly better in eighth.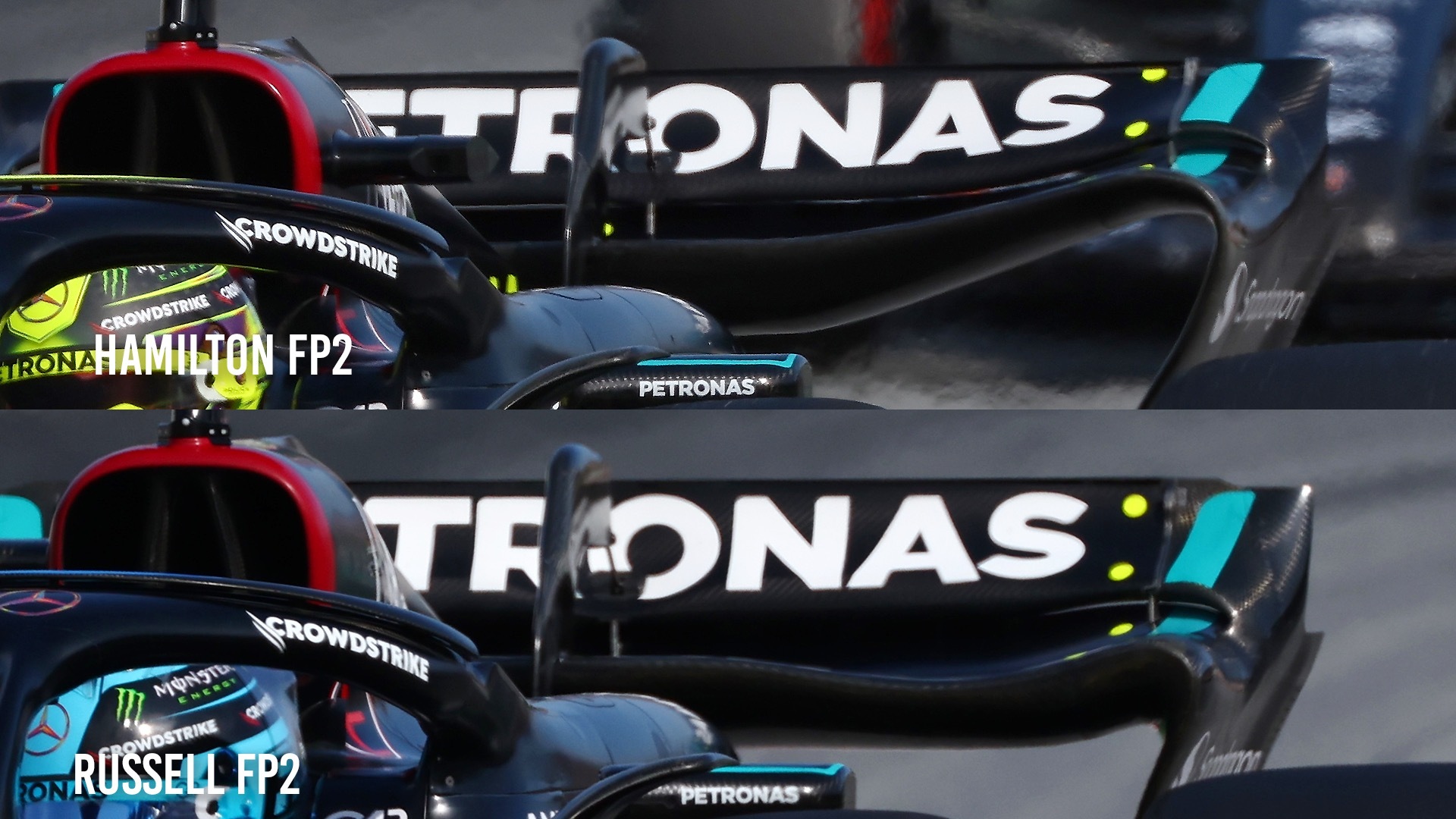 Hamilton said "the car feels like the car" after a difficult pair of practice sessions, an indication of its enduring limitations despite the big Monaco package and further minor developments here in Spain.
"From the pace I had today it's a struggle for me currently to get into the top 10," Hamilton admitted.
"We'll do some changes overnight. It's very close between us and that middle, after P5 back.
"It's impressive to see all the improvements everyone's made around us – the Alpines are doing great, the Aston Martin is second, right behind the Red Bull, which is really really impressive.
"It's not going to be easy, that's for sure."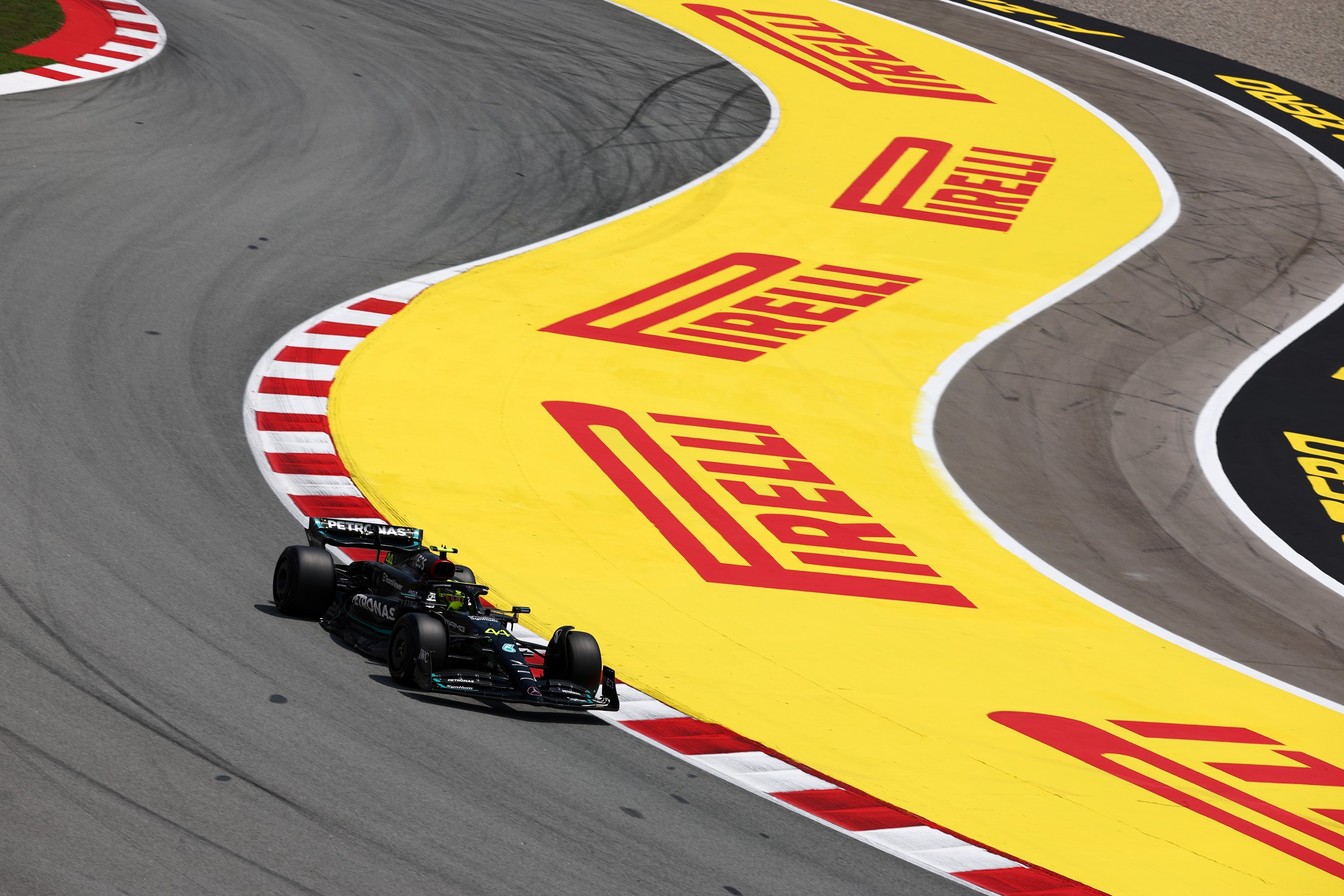 Hamilton's pace deficit in FP2 in percentage terms was almost identical to Mercedes' season average in qualifying so far, and even the more competitive Russell laptime was not as good relative to Max Verstappen's FP2 benchmark as Mercedes looked in Monaco.
Hamilton's deficit to Verstappen came mostly in the final sector and there were notable differences in the high-speed sections as an inevitable consequence of Hamilton's wing choice.
Hamilton lifted slightly through Turn 3 while Verstappen did not, had a bigger lift through the Campsa right-hander whereas Verstappen only barely reduced his throttle input, and used less than half-throttle in the final corner while Verstappen had just a small lift.
In the three real corners in the final sector, Hamilton lost around half a second, with the long right-hand Turn 12 particularly weak.
The upshot is Mercedes is in the thick of a very close field spread. Behind Verstappen and Aston Martin driver Fernando Alonso, Nico Hulkenberg was a surprise third for Haas – and his deficit to Verstappen (0.270s) basically covers the next seven cars after him.
Half a second covered the top 10 in FP2 while the entire spread across the 10 teams was an unusually close 1.1s.
Hamilton saw some encouragement in the long-run pace, though even this is caveated by his wording that it just "didn't look terrible", and said "there's definitely improvements I know I can make with the right set-up".
Russell was a little more upbeat but still realistic, stating Mercedes "are where we are" – pointing to Red Bull, Aston Martin and Ferrari all having new developments this weekend.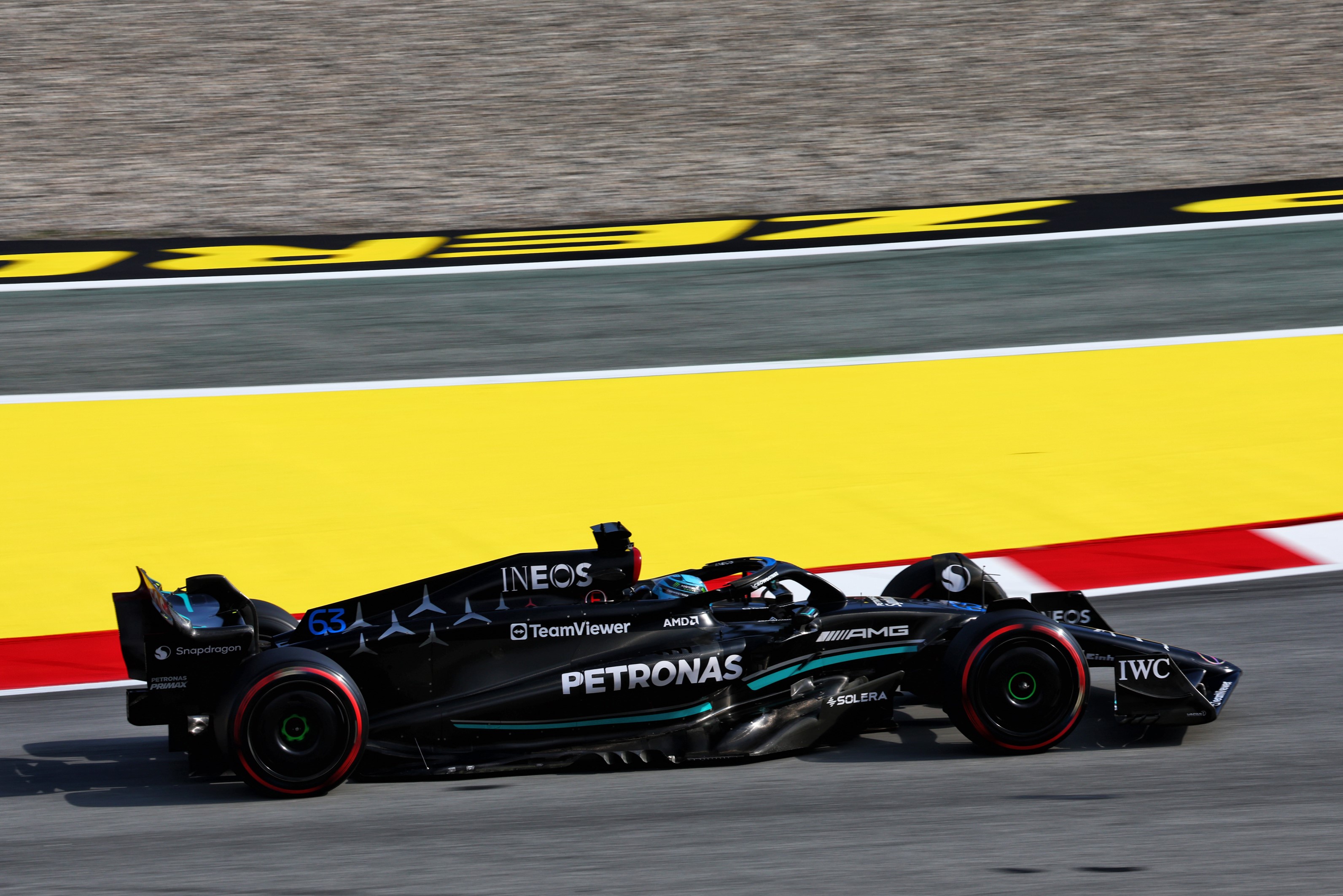 "I think a lot of people are bringing updates to the car," he said.
"We weren't expecting to suddenly set the world on fire, and we just need to learn what we can from the info we've got and try to move forward tomorrow.
"Definitely we can find some gains. There's a few surprises out there today but I'm sure the story will be slightly different tomorrow and again on Sunday."