Ferrari's changes headline the list of upgrades announced by Formula 1 teams ahead of the Spanish Grand Prix, but a slightly cheeky remark by Red Bull about a change it's made has caught the eye as well.
Mark Hughes runs through the list.
Red Bull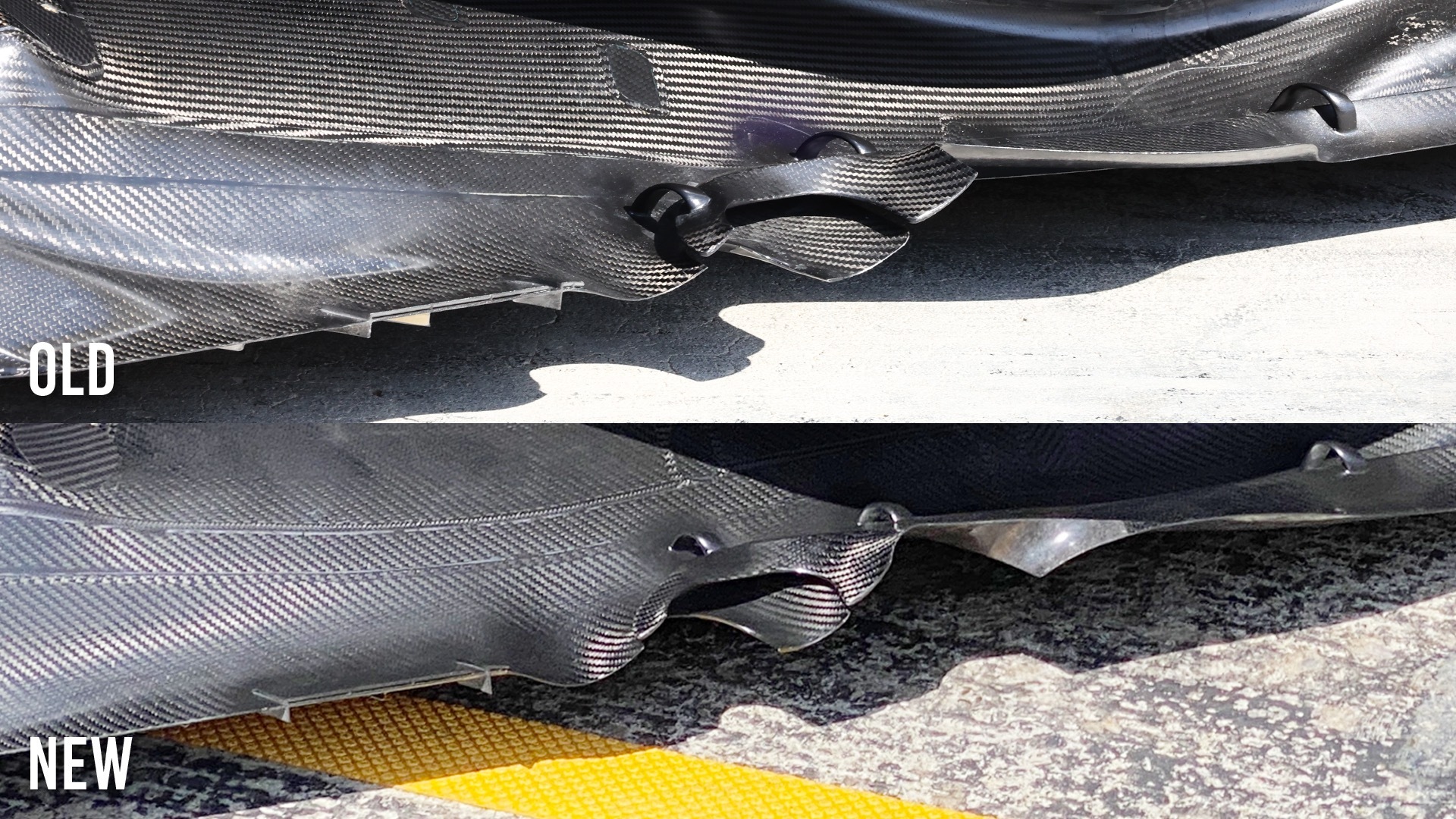 The championship leader continues to tweak its RB19 and here it has revised floor edges and changes to the top radii of the tunnel diffusers. Both are to energise the extraction rate of the air from the underfloor and are just part of the ongoing aerodynamic development.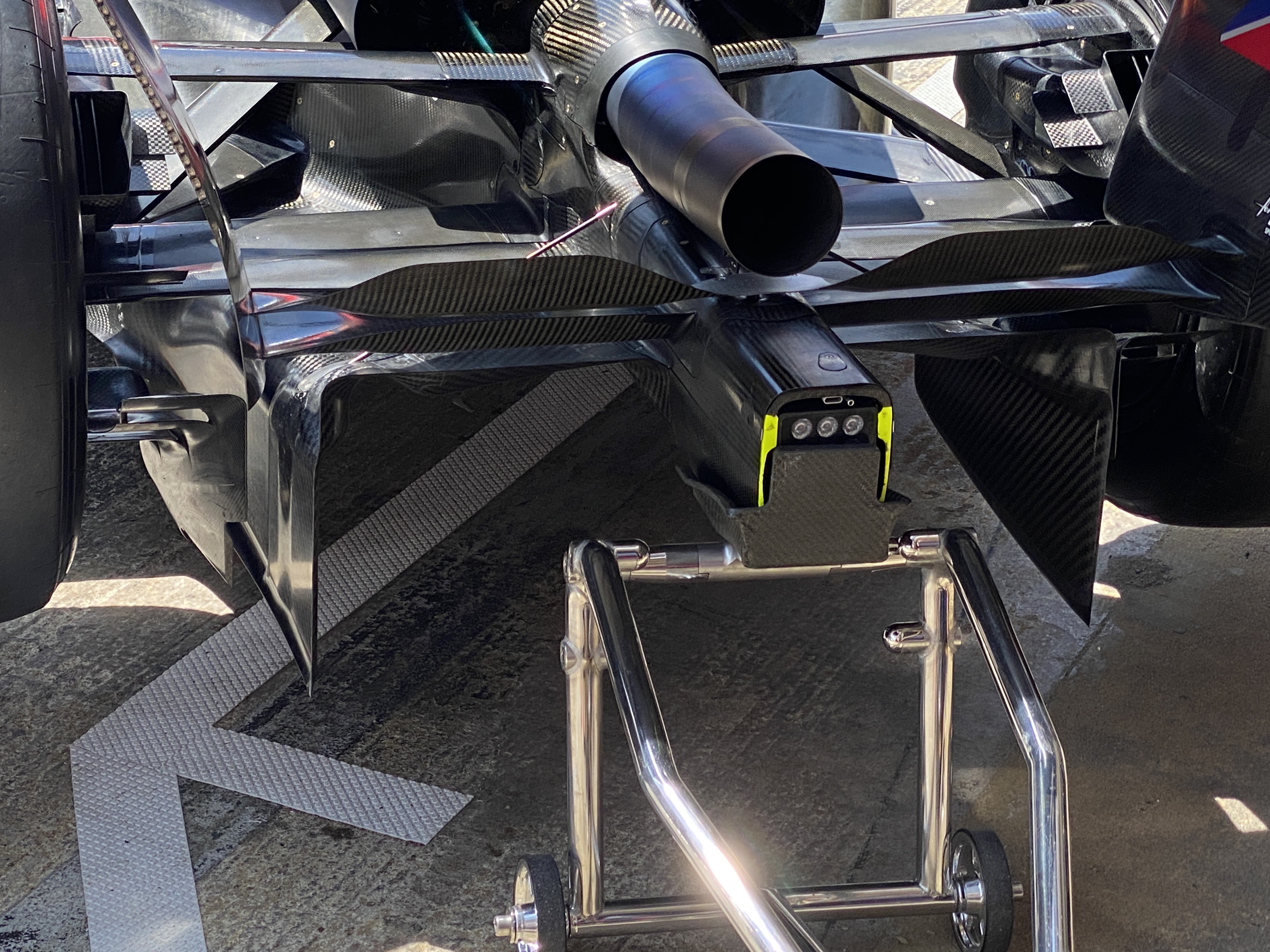 Interestingly, Red Bull acknowledges the diffuser detail takes inspiration from rival designs.
Ferrari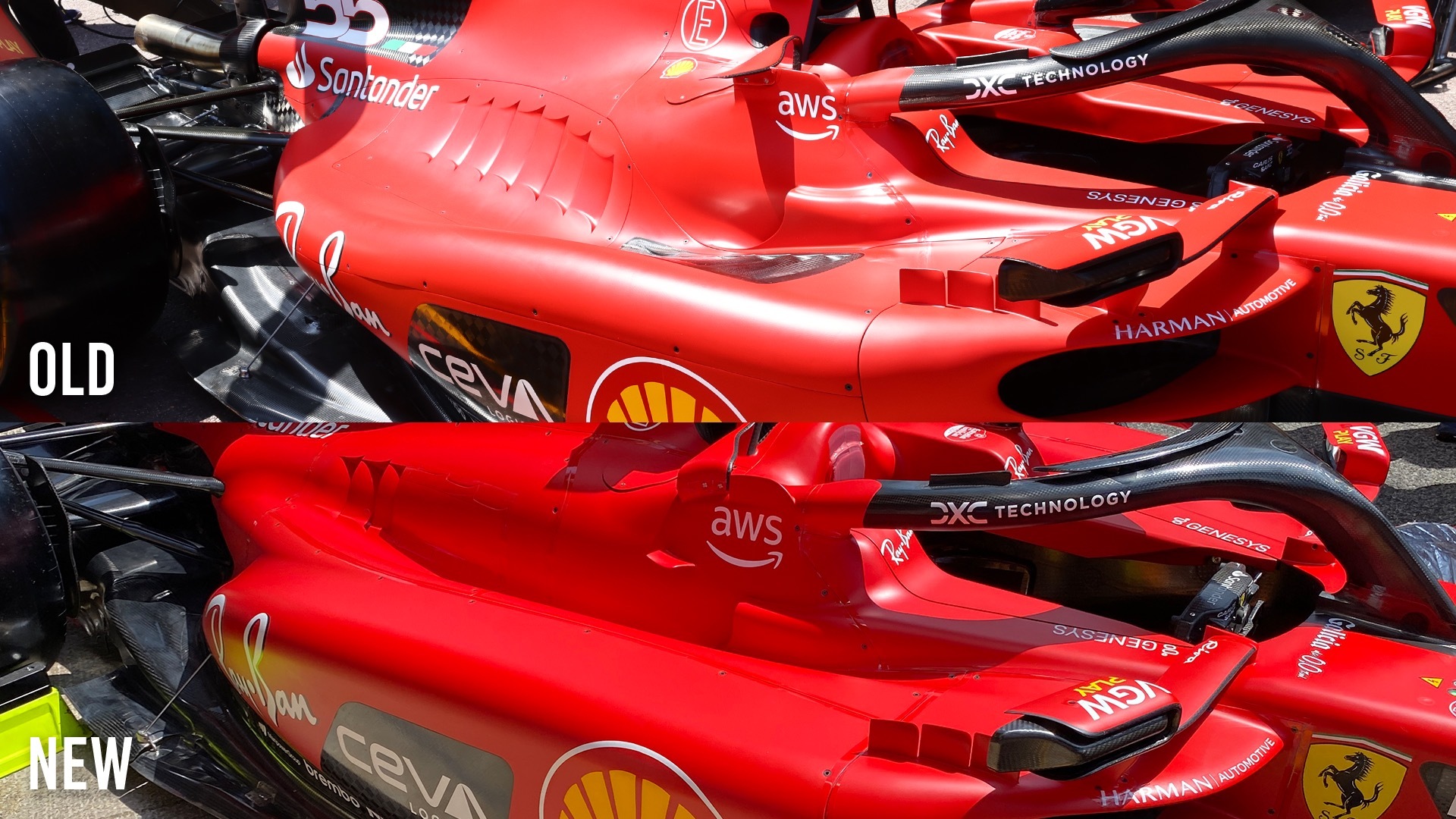 A major update from the Scuderia originally planned for introduction much later in the season, comprising completely reshaped sidepods and a new floor.
The sidepod loses the distinctive 'bathtub' profile of the upper surface and appears bulkier where it meets the engine cover. The priority, claims Ferrari, is to improve airflow to the rear wing assembly.
The floor edge changes towards the rear are specifically to increase load on that specific part of the car rather than as part of improving the flow over the brake ducts and diffuser wall. There is also a new rear wing with better efficiency than the previous equivalent.
Mercedes
The distinctive vanes atop the sidepod winglet have disappeared, Mercedes finding that with the revised bodywork, the flow is better without them. There has been a small change to the side profile of the diffuser, improving its efficiency.
M
c

Laren

The front brake duct and winglet have been reprofiled to better direct the airflow to the tunnel inlets and sidepod.
Aston Martin
A raft of changes for the Aston Martin around its front and rear wings in Spain.
The front wing endplate has a new geometry designed to work the airflow around the front tyre better – and in order to better feed the new wing tip, the main profiles have been reprofiled too.
The rear wing endplate has been subtly altered too, improving the performance of the whole wing assembly as well as generating some additional local load on that specific part.
AlphaTauri
Slight refinement of the rear wing flap profiles for AlphaTauri to improve efficiency, together with a modified rear wing endplate with a cambered flap giving a claimed increase in local aero load.
Williams
Williams adds the option of longer gurney flaps for the front and an alternative bodywork cooling package, if needed.
Alpine, Alfa Romeo, Haas – No upgrades reported. Alpine introduced a significant upgrade in Monaco last week.