Ferrari's new-look sidepods have been revealed in full as the team displayed its upgraded Formula 1 car ahead of Spanish Grand Prix practice.
Included in the new package are significantly revised sidepods, a new rear wing and updated floor.
The sidepods are a shift away from Ferrari's unique concave design with high walls that directed airflow inwards towards the rear.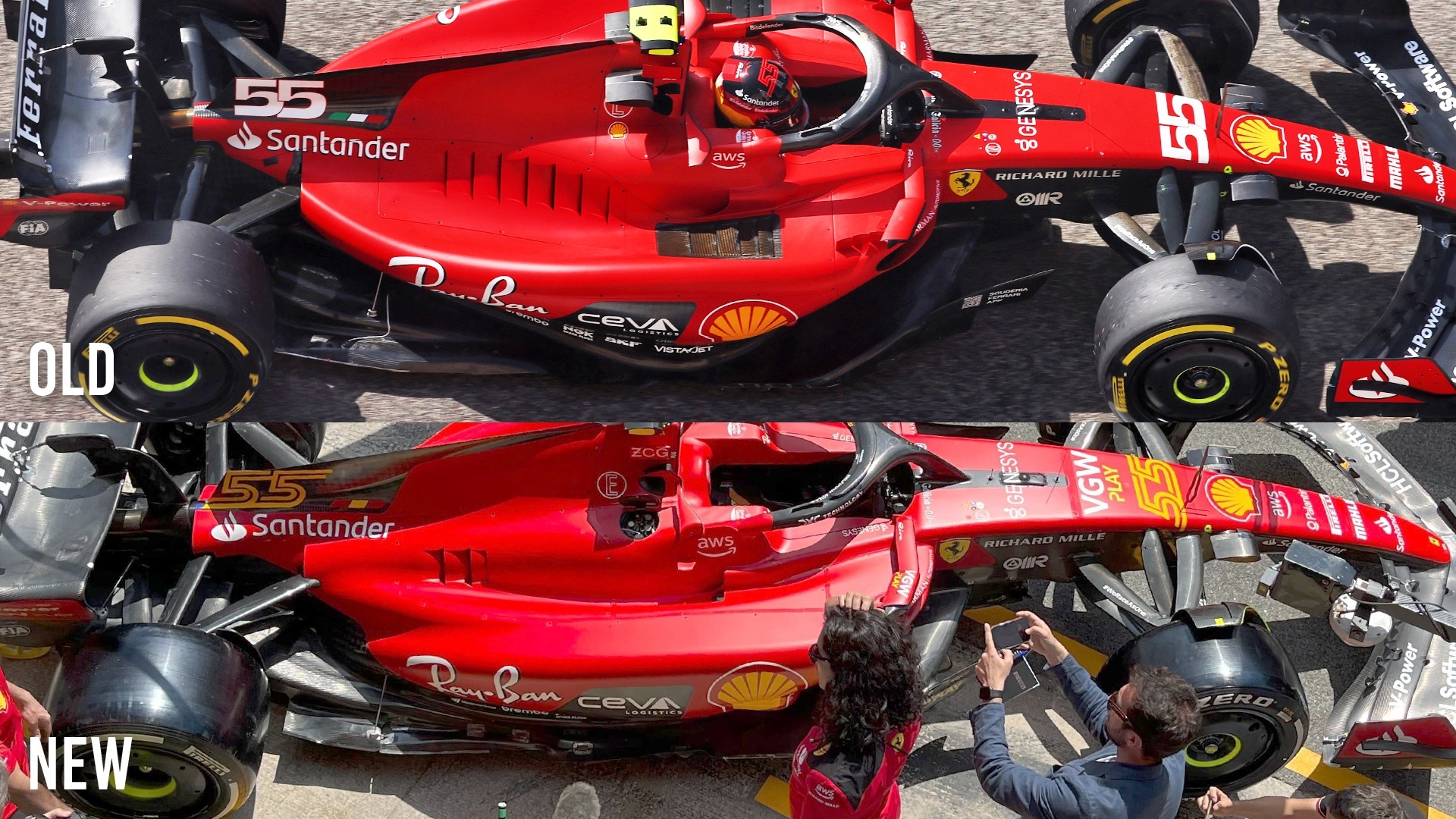 Now Ferrari has adapted that to join the downwashing trend that is used most effectively by 2023 pacesetter Red Bull and the competitive Aston Martin team.
Mercedes also switched to such a sidepod concept with its own major upgrade package in Monaco.
Ferrari has insisted that its core car troubles are not related to visual elements of its design and the team must not view this as a fundamental conceptual element given team boss Fred Vasseur said this week it would not make such a change in-season.
The change in the sidepods and central bodywork topologies mean a wider and flatter top surface, which narrows the size of the channel that runs through the centre of the sidepod, and clearly washes down towards the rear.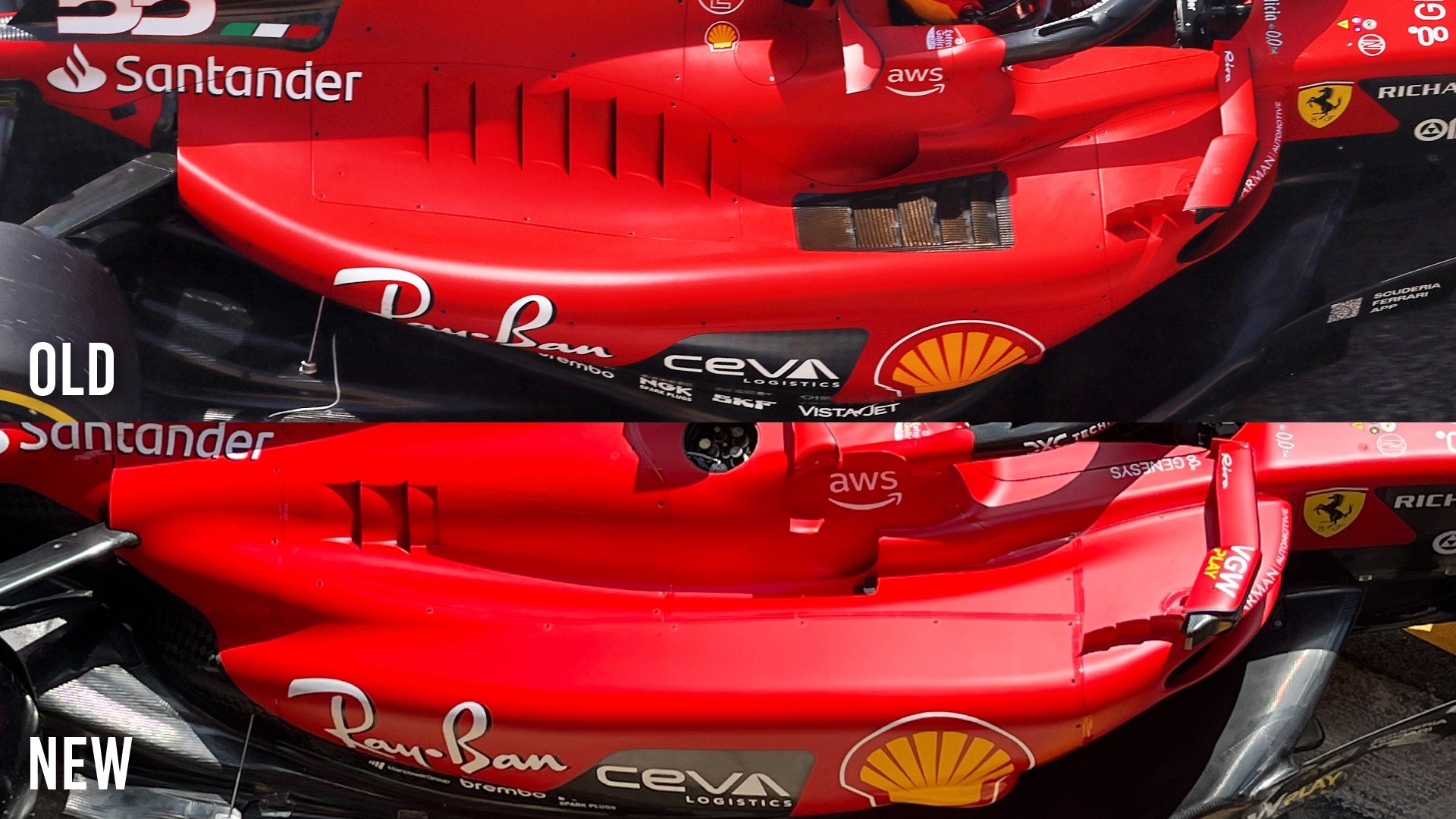 Ferrari's hope is these upgrades will give it a more consistent car as it bids to prove it has understood why it is so quick in qualifying but has struggled more in races.
Despite being the second-fastest team on average Ferrari only has one podium finish this season and is fourth in the championship.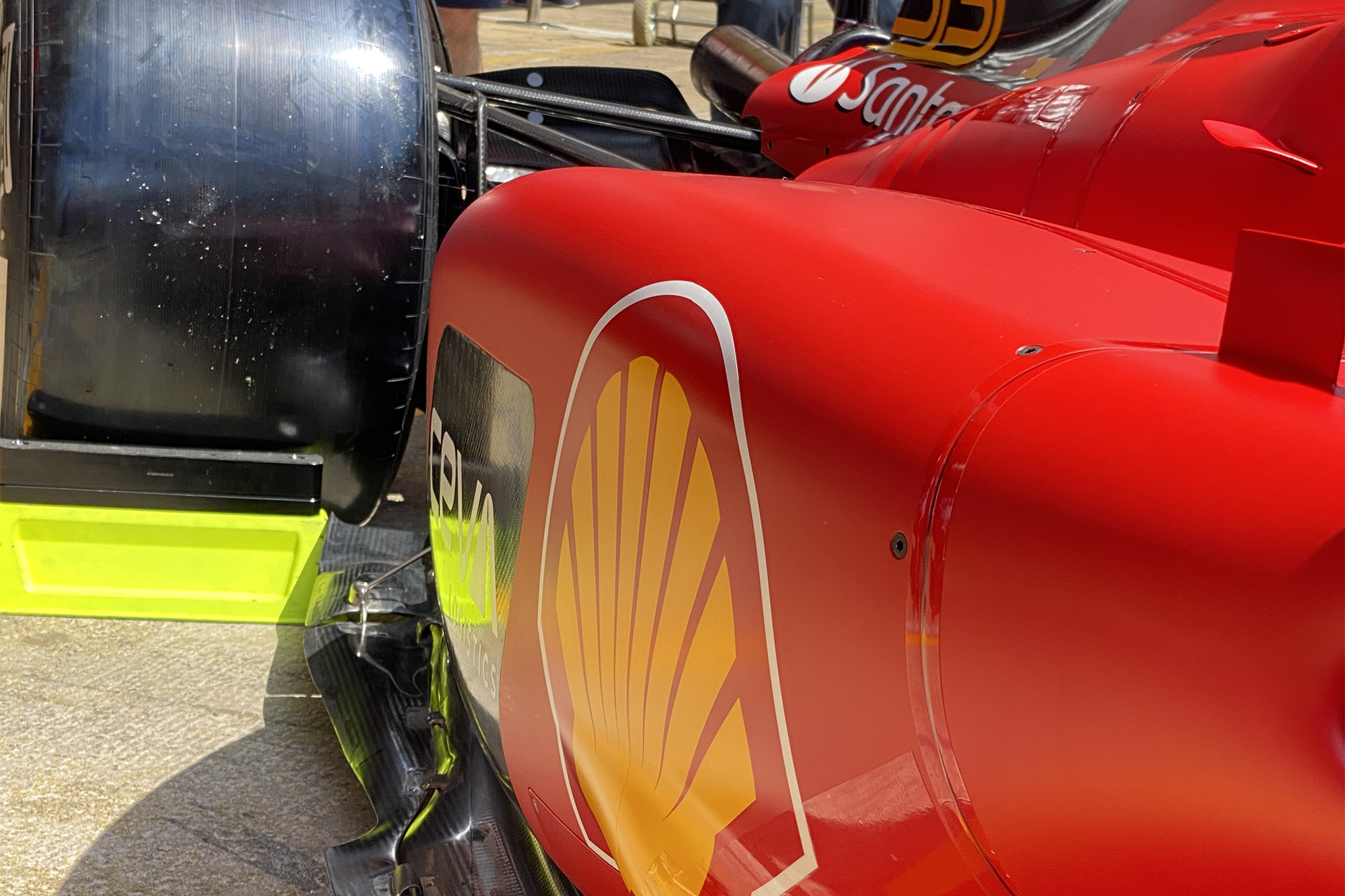 Ferrari driver Charles Leclerc said on Thursday in Spain: "At the moment the thing is we have an extremely peaky car that in qualifying, on one-lap pace with new tyres, the wind that we know exactly, we know how to drive the car, it's OK.
"As soon as we go a little bit out of those conditions we lose so much downforce overall.
"We have been working a lot on that on this new car.
"This should help us to not gain that much performance but at least be a bit more consistent throughout the weekend, which will hopefully help us to have a better result on the Sunday."
Ferrari will run the cars in different specifications in Friday's first practice session.
This initially led to Leclerc's car, without the upgrade package, being on show in the mandatory car display on Friday but Ferrari quickly replaced it with Carlos Sainz's – showcasing the upgrade in full.