Given the prevailing Red Bull driver narrative, Daniel Ricciardo stopping Sergio Perez from doing what Red Bull asked of him in Mexican Grand Prix qualifying feels like a scene straight out of Drive to Survive.
It's all so perfect for a hammed-up 'Ricciardo vs Perez seat showdown' episode. The question marks over Perez's future. Ricciardo's return from injury. Checo's home race. And a Christian Horner quote in Friday's press conference that's begging to be turned into a talking head: "Where we want him [Perez] to be and ideally need him to be, is to be in those first couple of rows."
Cut to Ricciardo crossing the line in qualifying, going fourth fastest, and claiming that second row for himself - denying Perez that targeted result in the process. And a magnanimous but feisty Perez observing, as he did after qualifying: "Daniel did a tremendous lap. [But] I don't think it's just Daniel who wants my seat.
"Let's say there are a lot of other drivers that want to be in that seat, and it's great. If it's what they deserve then I'm happy for them."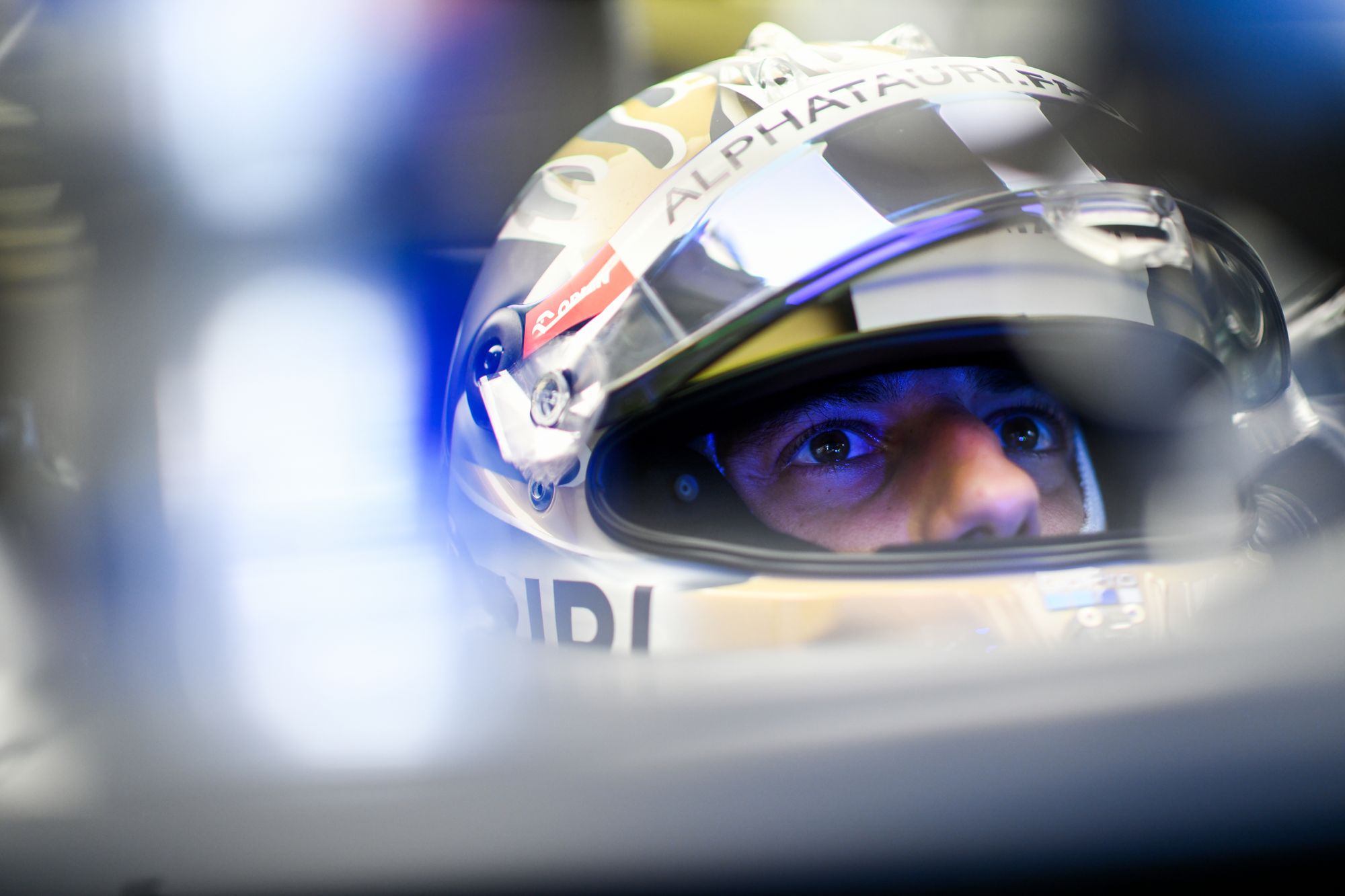 Framing this as a colossal, one-sided Ricciardo victory would not quite do Perez justice (although in that sense a bit of contextual misdirection would be right up Netflix's alley). And Perez's objectively good performance of his own relative to Max Verstappen should not go unmentioned.
He stepped up and pumped in one of his best qualifying sessions of the season with a final lap that slashed away at what was looking like a big deficit to Verstappen. In the context of his recent struggles, to produce that kind of one-lap performance should be a real boost to his confidence – underlining his belief that some hard work in the Red Bull simulator has unpicked some wrong directions and put him on a better path.
Red Bull will take Perez missing out on the first two rows if Verstappen barely manages it himself and Perez is less than two tenths back. But being blunt, all this shows is what was already known: Perez at his best can get very close to Verstappen especially when the RB19 is fractionally knocked out of its ideal qualifying window.
The more noteworthy outcome is that he was beaten by Ricciardo of all people, with the driver most likely to threaten Perez for his seat – whether that's in 2024 or 2025 – producing a starring performance in just his second race back for Red Bull's second team after breaking his hand.
In doing so, Ricciardo delivered the first real evidence he can be what Red Bull needs from Verstappen's team-mate as well. And that's a lot more valuable in terms of new knowledge than Perez getting back on track, although Red Bull will definitely consider it a huge win were both drivers to start performing like this on a regular basis.
Off track and on it, Ricciardo seemed extremely motivated and enthusiastic this weekend – he described himself as having "a chip on my shoulder", but in a good way. His second comeback of 2023, in Austin last weekend, was a bit of a false start as car damage wrecked his race. The format of the sprint weekend also meant locking in the set-up early on Friday and not being able to tailor the car quite as he needed, whereas here Ricciardo has tapped into something he was first intrigued by way back at Zandvoort before his injury.
Having brushed off the cobwebs (for the second time), gained a full weekend of data and then had the freedom of a normal weekend to use that to tailor the car to his needs in Mexico, Ricciardo has looked exactly like the reborn driver Red Bull was adamant it was giving the AlphaTauri race seat to mid-season, having saved him from the depths of a premature McLaren departure and made him a third/reserve driver for 2023.
He looked at ease with the car in qualifying, visibly leaning on the front more without the car being underrotated – in his words, "already the car's been good to me, but this [direction] just made me lean on it a little harder".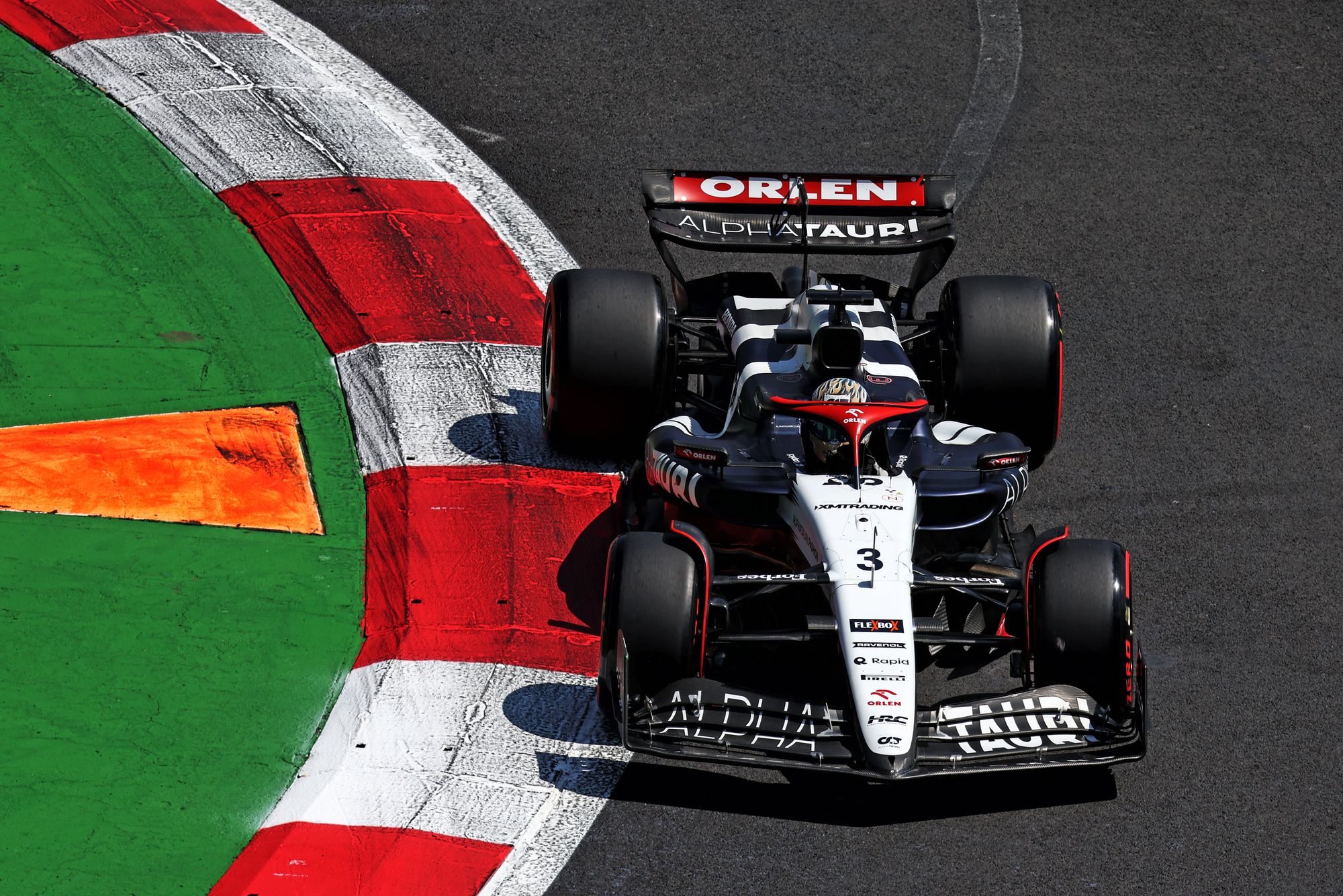 Not being able to drive naturally, or quickly, was killing him at McLaren. This was much more like the Ricciardo from Renault (at least in 2020) and the Red Bull years before that.
"Definitely it's corner entry," Ricciardo said when asked by The Race's Edd Straw where the added confidence in the car was showing.
"As drivers we'll complain about a lot of things, we want traction, we want this, we want that. But if you can have that confidence in the corner entry that's where it all starts. If you get the entry right it helps the mid-corner, helps the exit.
"That kind of confidence I've had turning the car into the corner has been really important. Even when I first drove it in Budapest, it wasn't the fastest car, but it gave me a feeling which was something I knew I could start to build on and start to drive to my strengths and feel a little bit like my old self.
"That was something with the McLaren that didn't suit me. And I couldn't quite understand or get my head around it.
"It's nice to now be able to set the car up a bit more to my liking. And hopefully this is the start of a consistently faster AlphaTauri."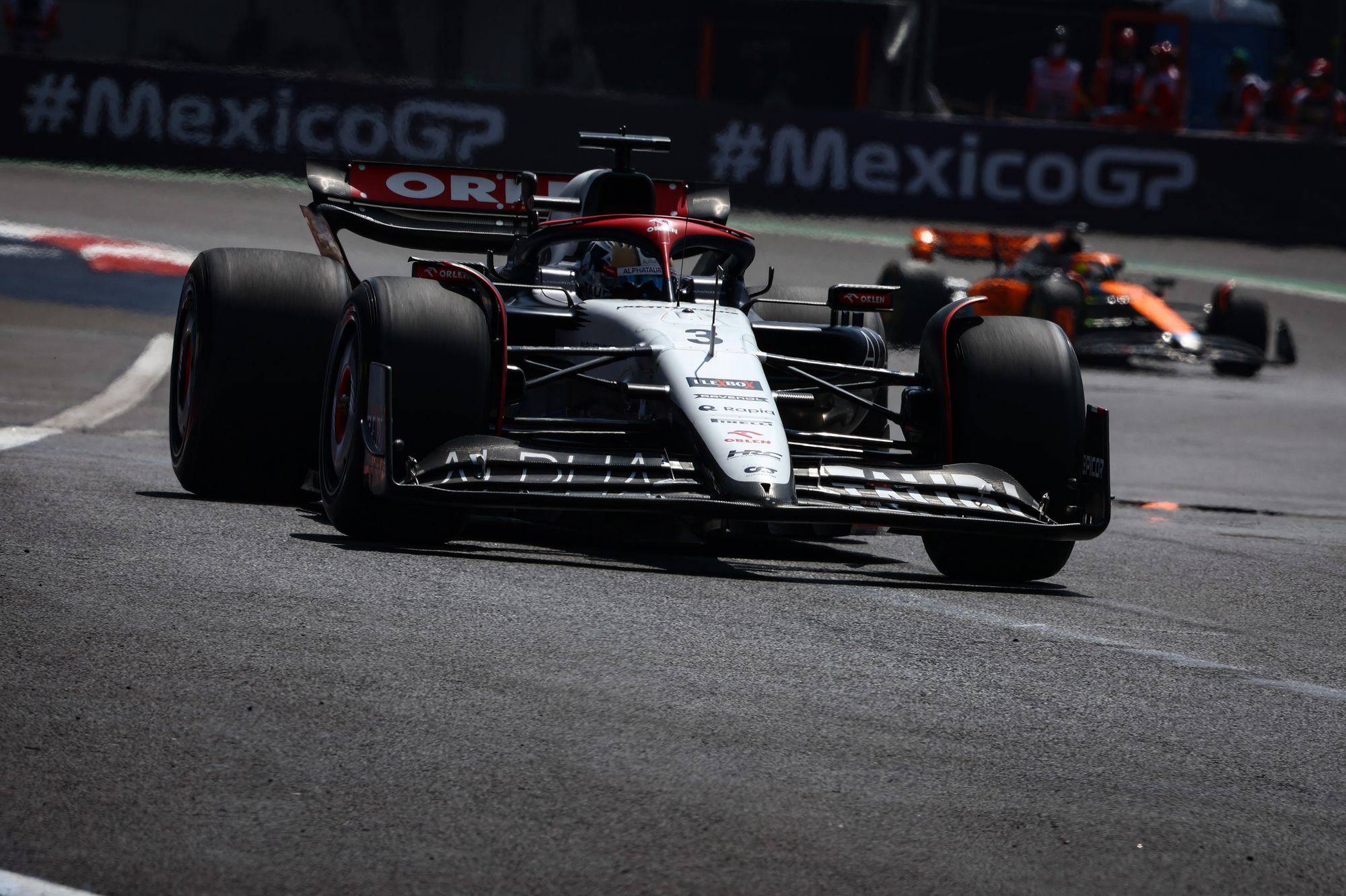 Clearly the AT04 is working well in Mexico but Ricciardo has been excelling from the first session. He has a good track record here – it's the only place other than Monaco he's earned a pole position in F1 – and that has continued so far: eighth, sixth and ninth in free practice, then third, fourth and fourth in the three qualifying sessions.
This result is not a freakish, pulled-out-all-the-stops Q3 special. It's Ricciardo being genuinely quick all weekend. "Obviously P4 is amazing, but then you look at pole, it's two tenths," he pointed out.
"It's not like Max or someone is seven, eight tenths down the road. So, the gap is just as cool as the position. We're really there, and who knows what it means for tomorrow, but I don't think today's a fluke. I really feel like we had strong pace."
It's significant because the first two races Ricciardo managed before his injury were solid but inconclusive. Austin offered much the same. This is Ricciardo looking supremely confident and just plain fast for the first time in…it's honestly hard to remember.
And it's the same for him. That's why he had the air of someone who felt he'd actually got back somewhere to a good level where he's not been since flashes in 2021, and neatly side-stepped a question about how it felt to beat the driver whose seat he wants to take with: "I mean, look, it's cool. But I'm ahead of a lot of people! It's just cool to be that far up the grid again. It's been a while!"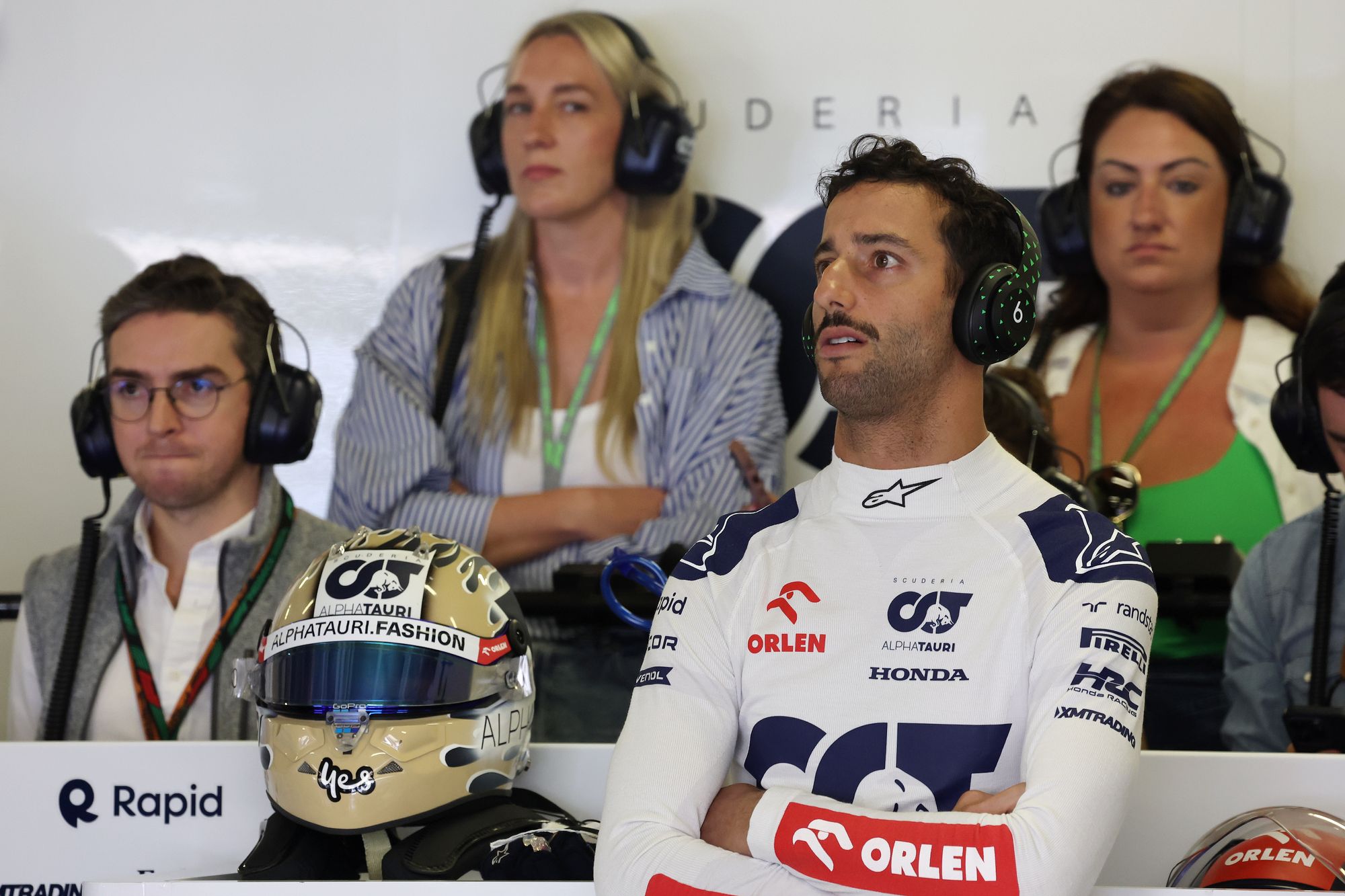 Ricciardo will need to do a lot more than just have one strong weekend and one high-flying qualifying result to get the Red Bull Racing return he really wants. But if it really is grounded in a change he understands (and has driven) then it suggests it can be sustained beyond just here. And more results like this will turn a slightly quizzical 'maybe Ricciardo can offer Red Bull what it needs?' into a much more concrete 'oh, Ricciardo CAN offer Red Bull what it needs'.
If you layer that on all the other aspects that make Ricciardo such an appealing option – commercial value, his experience, and his relationship with Verstappen – then his case gets a lot stronger. It will no longer just be dependent on Perez underwhelming and Red Bull wanting to get rid of him, it will add a pull factor in Ricciardo's favour.
None of this means Perez does not or cannot offer as much as Ricciardo can, or even that any or all of the above factors do not apply to Perez either. It is actually not about Perez at all. It's purely about Ricciardo offering something extra.
Since Ricciardo put himself in contention for the AlphaTauri seat mid-season, a key question has been what Red Bull actually saw in him as a racing driver given the damaging two years at McLaren.
Red Bull, Ricciardo and those around him are adamant that he has unravelled the tangled mess his driving technique had been left in, and was capable of getting back to his best.
His performance so far at the Mexican GP is the first tangible sign of that.