The new AlphaTauri line-up of Pierre Gasly and Yuki Tsunoda is probably good enough to get the job done for years and years to come, but the way Formula 1 works Red Bull is unlikely to have it that easy.
You can think of a multitude of scenarios in which Red Bull finds itself having to suddenly fill a seat at what's traditionally its junior team, and in recent years that kind of situation has proven complicated for the energy drink giant, leading to the recruitment of several drivers who had previously found themselves jettisoned from the programme.
Looking at the current state of the Red Bull Junior Team, though, a repeat of that scramble looks unlikely. Instead there's something of a line forming should an AlphaTauri seat become available – whether it be through Gasly being poached, Tsunoda significantly underperforming or Tsunoda performing so well that he's swiftly promoted to the top team.
Below, we offer our best estimation of what the queue into Red Bull's F1 club, and more specifically its junior team, may look like.
1 Juri Vips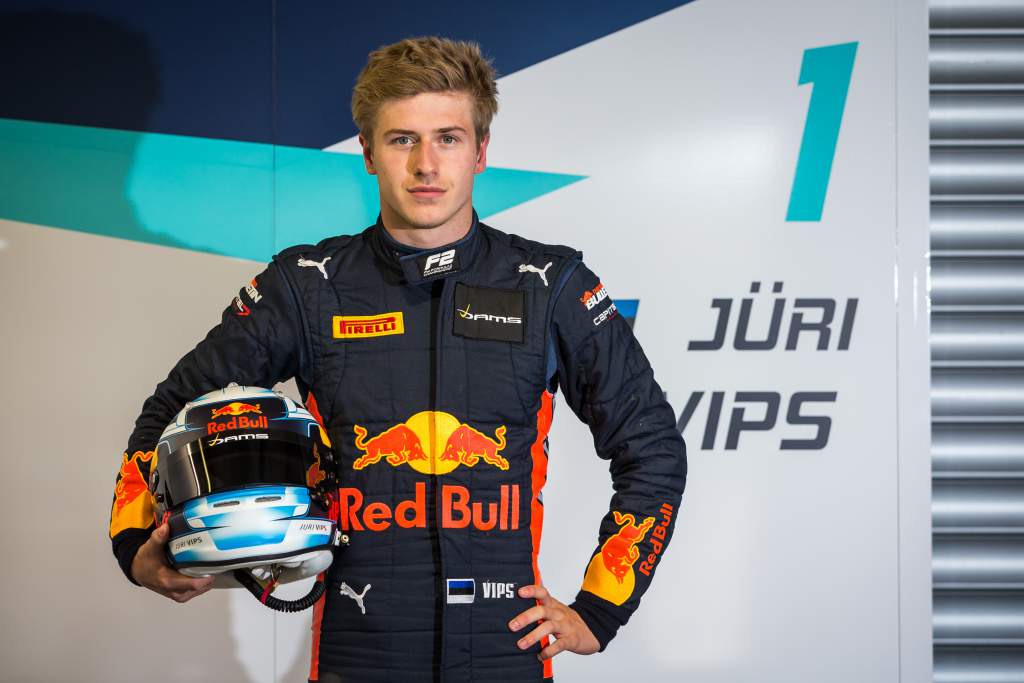 Two formidable years on the Formula 3 level – one in European F3, the other in the post-merger FIA F3 – meant Vips supplanted the dropped Dan Ticktum as Red Bull's leading junior in 2019.
But COVID-19 wrecked his 2020 plans, preventing Vips from even attempting to follow the Gasly-trodden route into grand prix racing through Super Formula, and in the meantime Tsunoda's explosive F2 debut allowed the Japanese driver to jump in line both in terms of F1 superlicence points and overall reputation.
For Vips it is a setback, but there's little indication that he's been knocked back further than one spot in the queue.
He acquitted himself well in a short F2 stint as Sean Gelael's substitute at DAMS, and clearly retains the faith of Red Bull, which used the Estonian as reserve driver at select 2020 F1 races and gave him a runout in the RB16 in Abu Dhabi testing.
According to Red Bull, Vips does have his superlicence already – presumably as a beneficiary of the COVID-induced exemptions the FIA introduced last year – but his junior career continues anyway, with a seat in the Hitech GP squad for the upcoming F2 season.
The team was a race winner with Nikita Mazepin and Luca Ghiotto in its 2020 series debut, so the equipment should be good – and you'd imagine any kind of a credible title challenge from Vips will make him a grand prix driver in 2022, one way or another.
2 Alex Albon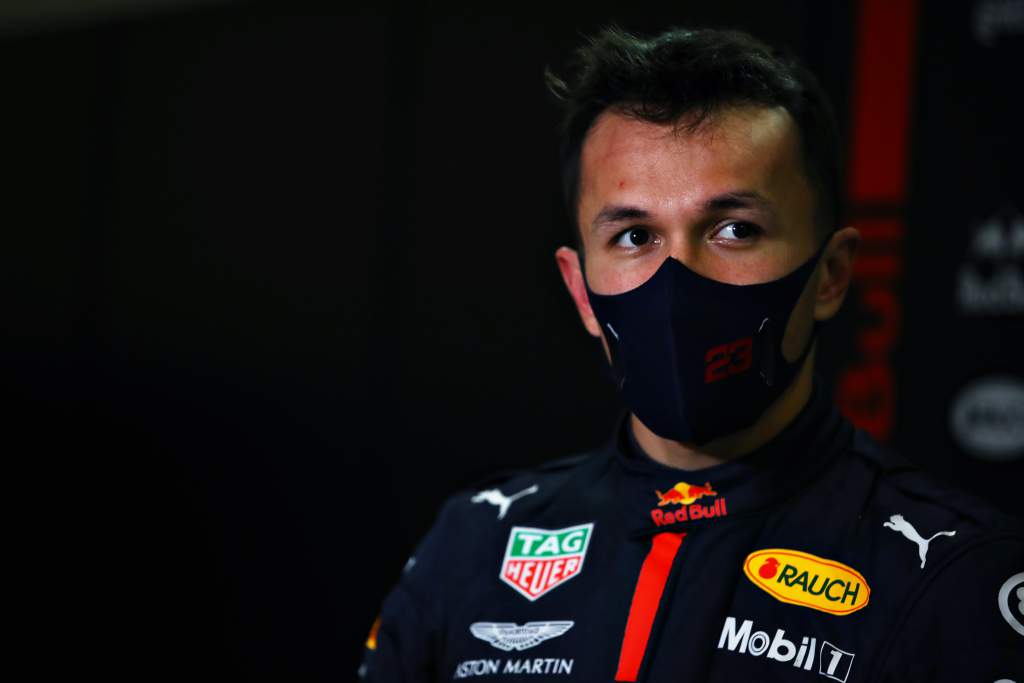 Red Bull really didn't want to be replacing Alex Albon for 2021, and when the decision did come the company made it clear Albon was still very much part of its longer-term plans.
But logic dictates that Albon will need to re-prove himself to earn the shot again, even if Red Bull's main team looks to be a lot keener to work with him again in the future than it does with fellow outcast Gasly.
True, Albon is now Red Bull's reserve driver, but barring some unexpected circumstances he'll probably find precious few opportunities to make his case for a return to the main team with mileage in the RB16B.
And while he has a racing programme for 2021, outings in a GT3 Ferrari in the new-look DTM are only likely to be informative about his level of commitment and not his F1-relevant racing ability.
If Milton Keynes is serious about giving Albon another F1 shot, the most logical route is Faenza welcoming him back. Albon truly thrived in the half-season he had at Toro Rosso – and given AlphaTauri's slightly changed status, that of a partner team rather than a mere B-team, it can have use of a driver with previous F1 experience if current team leader Gasly is wanted elsewhere.
3 Jehan Daruvala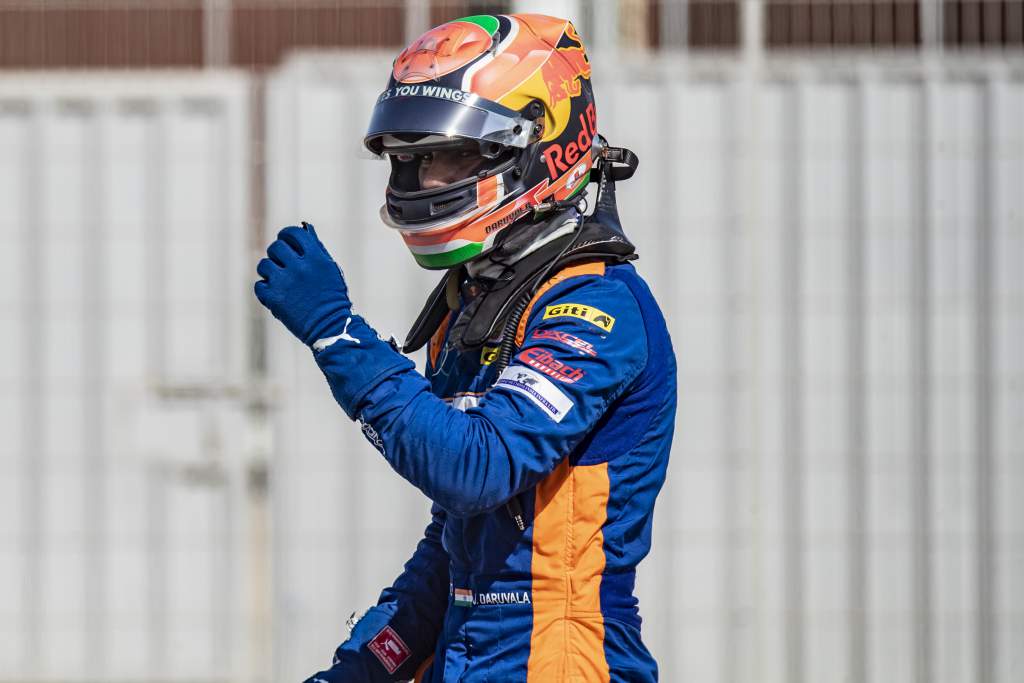 Former Force India junior Daruvala has been around for a little too long to be a no-brainer F1 hopeful – that much is clear from the descriptor at the start of this sentence.
So Red Bull's move to bring him on board for 2020 did come as something of a surprise, even though he'd finished third in the previous season of F3, as part of the all-conquering Prema team alongside two Ferrari juniors.
Daruvala's complicated start in F2 last year, yielding just 18 points in the first 14 races as Carlin team-mate and fellow Red Bull junior Tsunoda was already mixing it up at the front, made Red Bull's punt seem a mistake. But its faith was repaid in the final five rounds – with Daruvala quadrupling his points tally and picking up a maiden win in the series finale.
A good season in 2021, with the same team and a new team-mate in former Red Bull protege Ticktum, should take care of the superlicence requirement, especially as Daruvala is on course to pick up a decent haul in the off-season Asian F3, too.
But it'll take more than that, a truly outstanding campaign, to enter him into the AlphaTauri sweepstakes.
Yet if he does see off Vips, you'd imagine Red Bull would need to second invitation to promote a driver who, from a marketing standpoint, also represents an opportunity for expansion on the massive Indian market.
4 Liam Lawson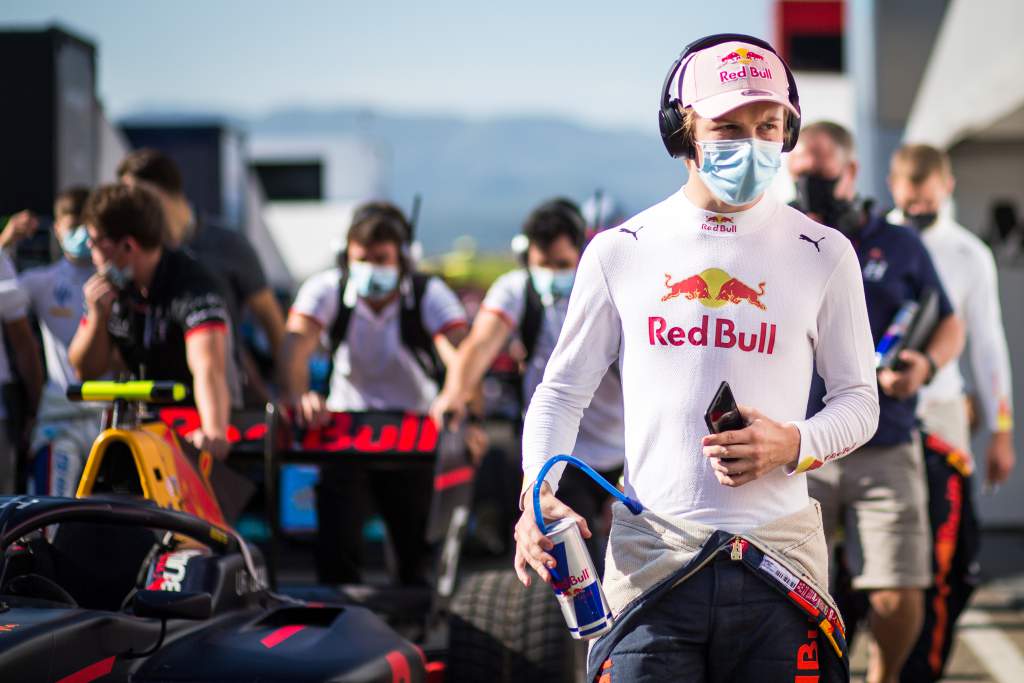 Lawson has flown a little bit under the radar since his Red Bull enrolment, which came off the back of him winning the 2019 off-season Toyota Racing Series.
But that's not to say he's been disappointing since. In his first season as a Red Bull junior, he was runner-up in Euroformula Open ahead of team-mate Tsunoda, and led MP Motorsport's ranks in FIA F3, albeit significantly aided by a pair of reverse-grid podiums.
And he built very nicely upon that in his second season in F3 last year, scoring 86% of Hitech's points en route to fifth in the standings (and remember, these are three-car teams we're talking about).
His 2021 plans are a curious combination – a DTM campaign as Albon's team-mate in the other AF Corse-run Ferrari, and an F2 debut with Hitech GP. And it's the latter that contains potential for him to shortcut his way to F1.
Partnering Vips in an all-Red Bull line-up, Lawson would rocket up its 'ladder to F1' if he were to defeat the Estonian – and even running him fairly close would do a world of good to his grand prix racing chances.
5 Dennis Hauger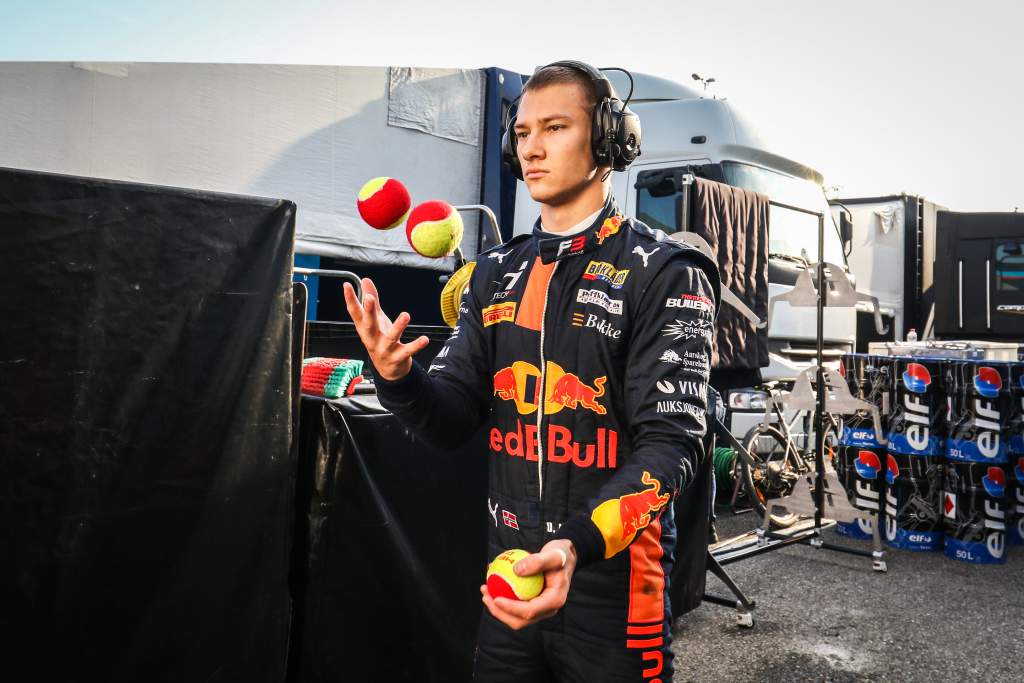 Hauger has a lot more to prove than those above him in the list, and his 2020 was shaky enough to get him demoted from 'Red Bull junior' status to that of a 'Red Bull-supported driver'.
Nobody can deny Hauger endured a difficult debut campaign in FIA F3, which yielded just two points finishes (one of them admittedly a podium, in a wet reverse-grid race) as part of the same Hitech GP set-up where Lawson thrived.
But that shouldn't completely overwrite his excellent karting CV, or his 2019 Italian F4 title and narrow German F4 title defeat to junior single-seaters' hottest property Theo Pourchaire.
All of those are evidence of a top talent, as is the fact Hauger picked up six Formula Regional podiums in eight starts of a part-time 2020 campaign with Van Amersfoort Racing.
And though Red Bull's faith is clearly shaken, a sophomore F3 campaign with Prema is the best possible opportunity to get back in Helmut Marko's good books. To reiterate, the Italian team's record in the post-merger F3 series is P1-P2-P3 in the 2019 standings, and P1-P3-P4 in the 2020 standings.
It means expectations will be massive for Hauger this year, but if he delivers the result the seat warrants, a clear path towards AlphaTauri should open up down the line.
Further down the ladder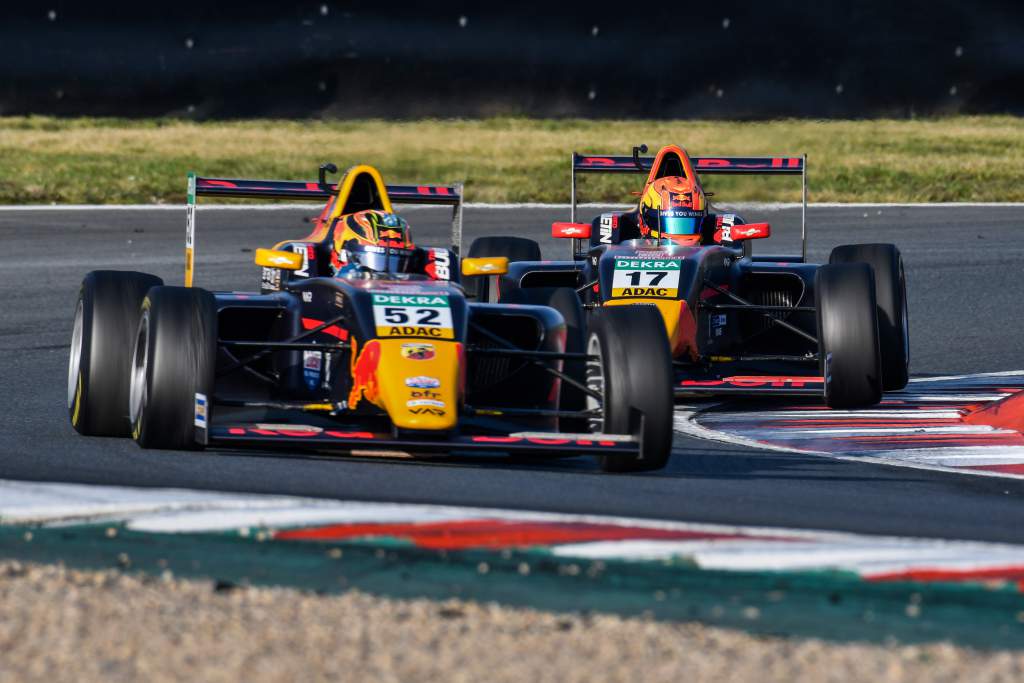 In new Honda-supported recruit Ayumu Iwasa, Johnny Edgar and Jak Crawford, Red Bull has the reigning French F4 champion, the reigning German F4 champion and the driver who lost that German F4 title by two points. And it's American Crawford who Marko seems particularly keen on, at least going by his public rhetoric.
Crawford and Iwasa find themselves at Hitech for their 2021 F3 moves, while Edgar has found a place at a Carlin squad that has struggled of late in the series. In any case, it's probably a bit on the early side for any of the three to be even dreaming of an AlphaTauri seat.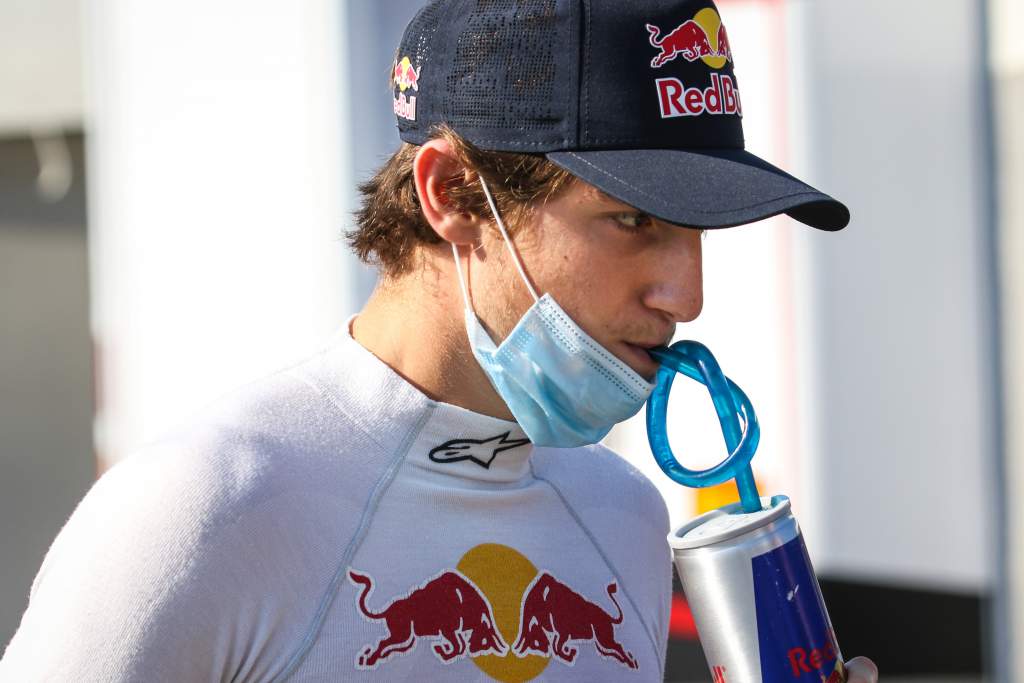 And for Jack Doohan, son of MotoGP legend Mick, it may be already too late. The Aussie may be a two-time Asian F3 runner-up and a race winner on the F4 scene, but he had a really unremarkable first foray into FIA F3 with HWA last year.
Admittedly, the same goes for Hauger, and like Hauger Doohan has been demoted from junior to Red Bull-supported driver. But unlike Hauger, Doohan does not have the same glistening pre-2020 CV to fall back on, and while he has sealed a thoroughly decent 2021 F3 seat with Trident, it isn't quite Hauger's Prema golden ticket.