Yuki Tsunoda's rookie Formula 1 season started with points on debut in the Bahrain Grand Prix and ended with a career-best fourth place in the Abu Dhabi Grand Prix.
In between, he endured a trying year of what AlphaTauri team principal Franz Tost describes as "growing up".
The 21-year-old heads into his second year as a Formula 1 driver in 2022 with much still to prove after managing just seven top-10 finishes and 32 points compared to team-mate Pierre Gasly's haul of 110 last year.
But while his error-strewn season meant he proved not to be "the best rookie F1 has had for years", as Ross Brawn dubbed him after the Bahrain GP, there were enough signs of progress to indicate he can be expected to be far more convincing in the new season.
After all, 2021 wasn't only about Tsunoda adapting to the challenges of F1 behind the wheel, but also his life skills away from the track. His rookie season wasn't good enough and Tsunoda would be the first to say that – probably with one of his favourite words, "unacceptable" – but the general trend and strong finish to the season at least gives hopes he can take the necessary step forward this year
"Yuki's season is a fantastic example of how a season for a rookie runs," says Tost, who has vast experience of working with inexperienced drivers having been at the helm of the former Toro Rosso squad since its inception.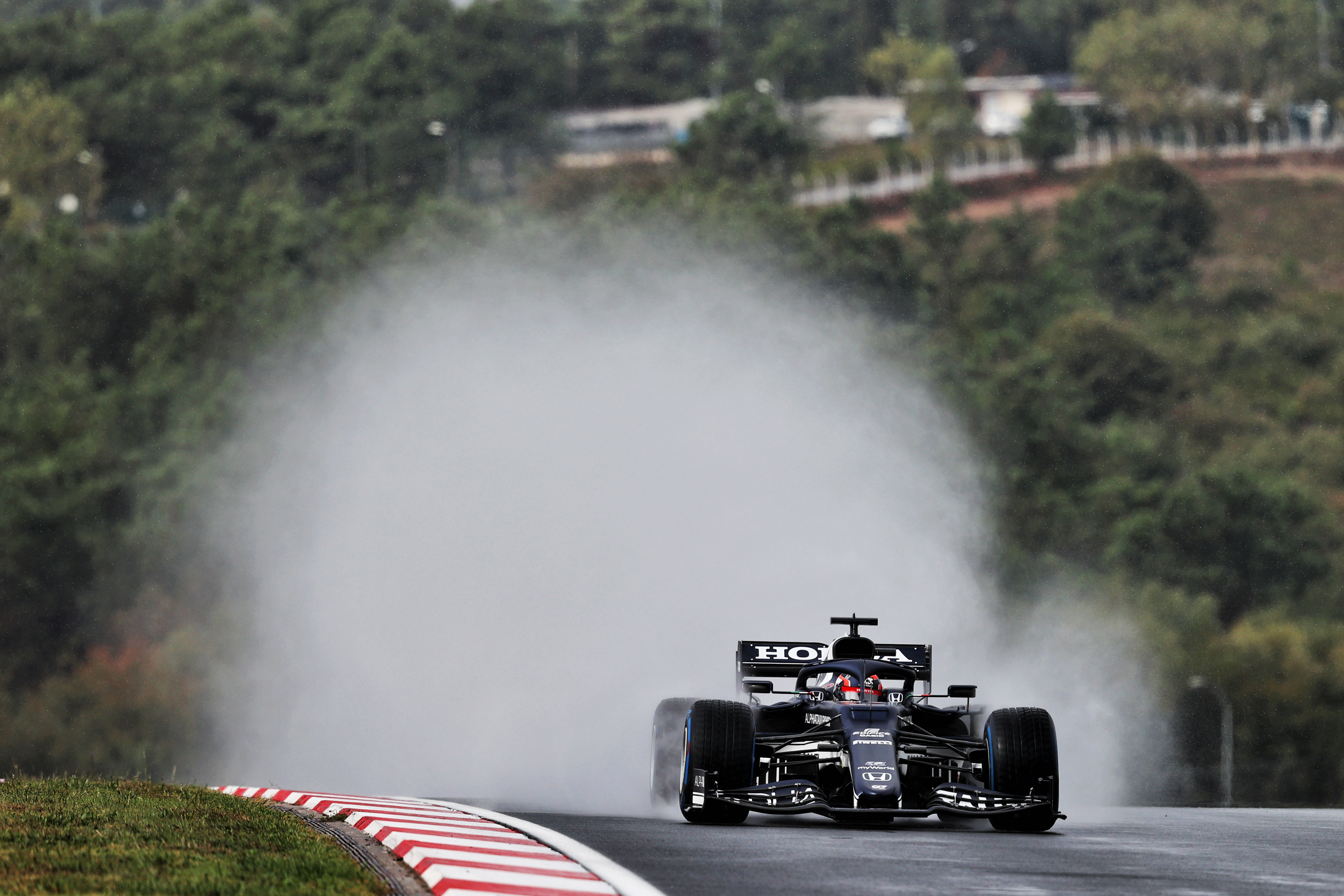 "In the past it was always the same, but this year was the first time that there was a very experienced driver alongside a rookie. Normally, we started with two rookies or a driver with one year of experience and then the difference was not so obvious.
"What happened with Yuki is easy to explain. We did some winter tests with him, first the young driver test in Abu Dhabi. He learned the car, was quite good and everything was normal. Then we did some private winter tests at Misano and Imola just to give him some mileage to get familiar with the car, the speed, with the brakes and with everything.
"Then we came to the Bahrain test, he was fast, then did the race and finished ninth – everything was fantastic. And it was clear for me that a crash will come soon because Yuki was driving already on the limit.
"It's always the same with young drivers. You tell them 'eh, you are on the limit', but I know exactly what Yuki had in his head. After Bahrain, he thought 'it's not so difficult'. Now, he came to Imola and will show them what's going on. He had a fantastic car and on the first run in qualifying he was a lot faster than before and then he crashed. It was totally logical for me.
"On Sunday in the race, he tried to overtake Hamilton, which was on the dry line, in the wet [line]. This you do as a totally inexperienced young driver. An experienced driver goes 'ah, it's Hamilton in front of me', or a Mercedes if you don't know which driver, 'let's look a little bit because that's a top driver – what's he doing' and so on. No, boom, 'I just want to overtake him in the wet with the slick tyres.' So of course, he spun.
"So and then we came to Portimao. He didn't know the track, the team didn't do a good job and were nowhere in Portimao so then he goes down. Then he came to Barcelona, had an electrical failure on the power unit, did not finish and then he came to Monaco, where he had never been.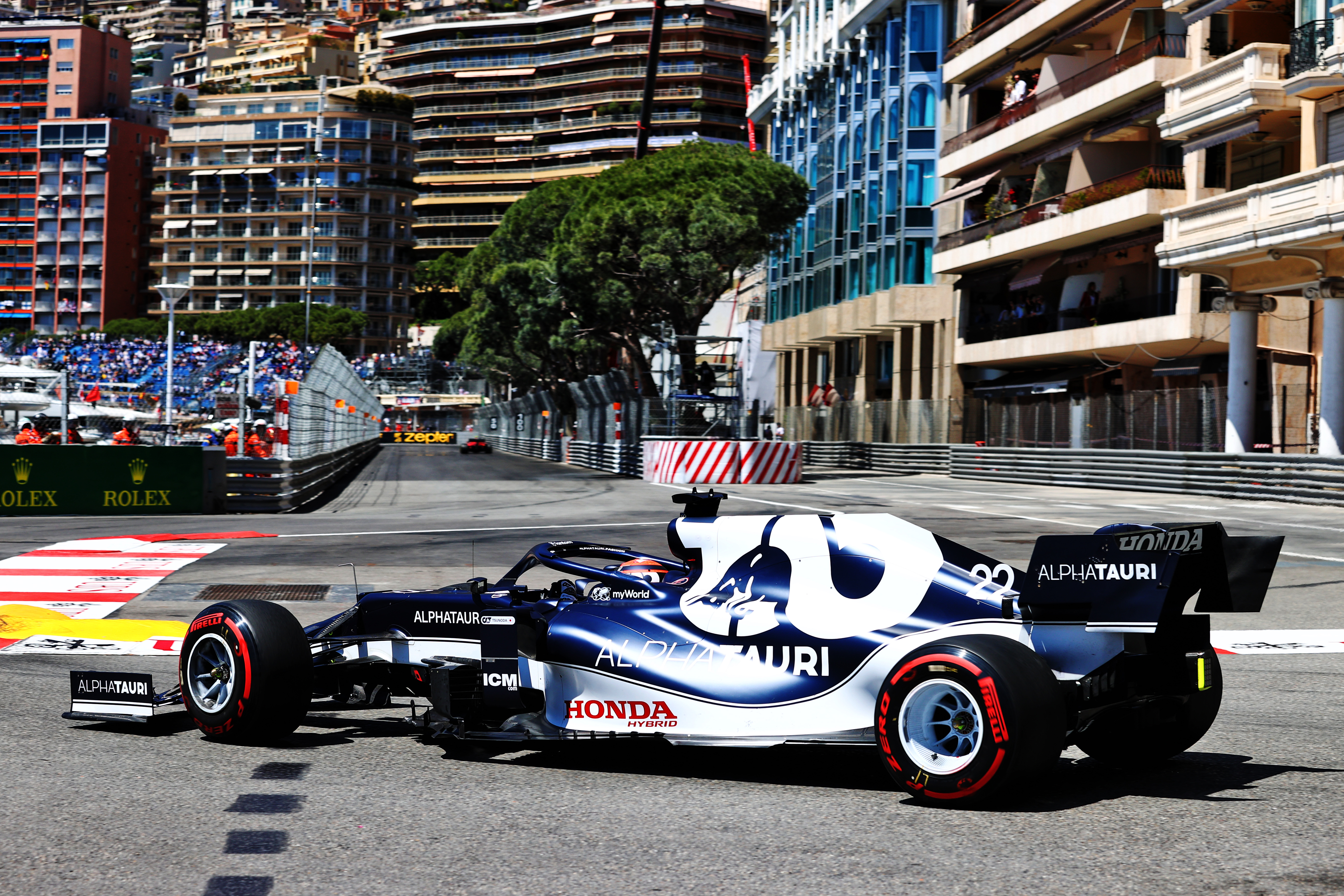 "I remember exactly when I said to him 'Yuki, you did a fantastic FP1, be careful now in FP2'. 'Oh, I can go much faster'. 'No, if you do faster you are in the wall'. Of course, he was in the wall. So then they start thinking 'this is not so easy as I thought'. This is when you have to catch them."
Tsunoda himself accepts this interpretation and that he was over-confident about how ready he was for F1.
He had gone into the Bahrain weekend expecting to make it to Q2 using the medium-compound Pirellis and was surprised he failed to do so, meaning that even then there were hints that turning his raw ability into results might be harder than anticipated.
"I had too much confidence," says Tsunoda. "I was feeling Formula 1 was too easy, because so far I didn't have massive shunt or massive strange things and was always under control.
"But as soon as I had a crash at Imola…actually, after Imola was OK still for my confidence as I felt what I had in qualifying was unlucky. But as soon as I had crashes consistently, I started to feel a question mark about my confidence. It was much more difficult than I was thinking, especially how I build up through the race week. The approach was completely wrong.
"My confidence was completely zero and I never had in the past the confidence going to almost nothing. So I had a really hard time to gain or rebuild this confidence like I had in Bahrain."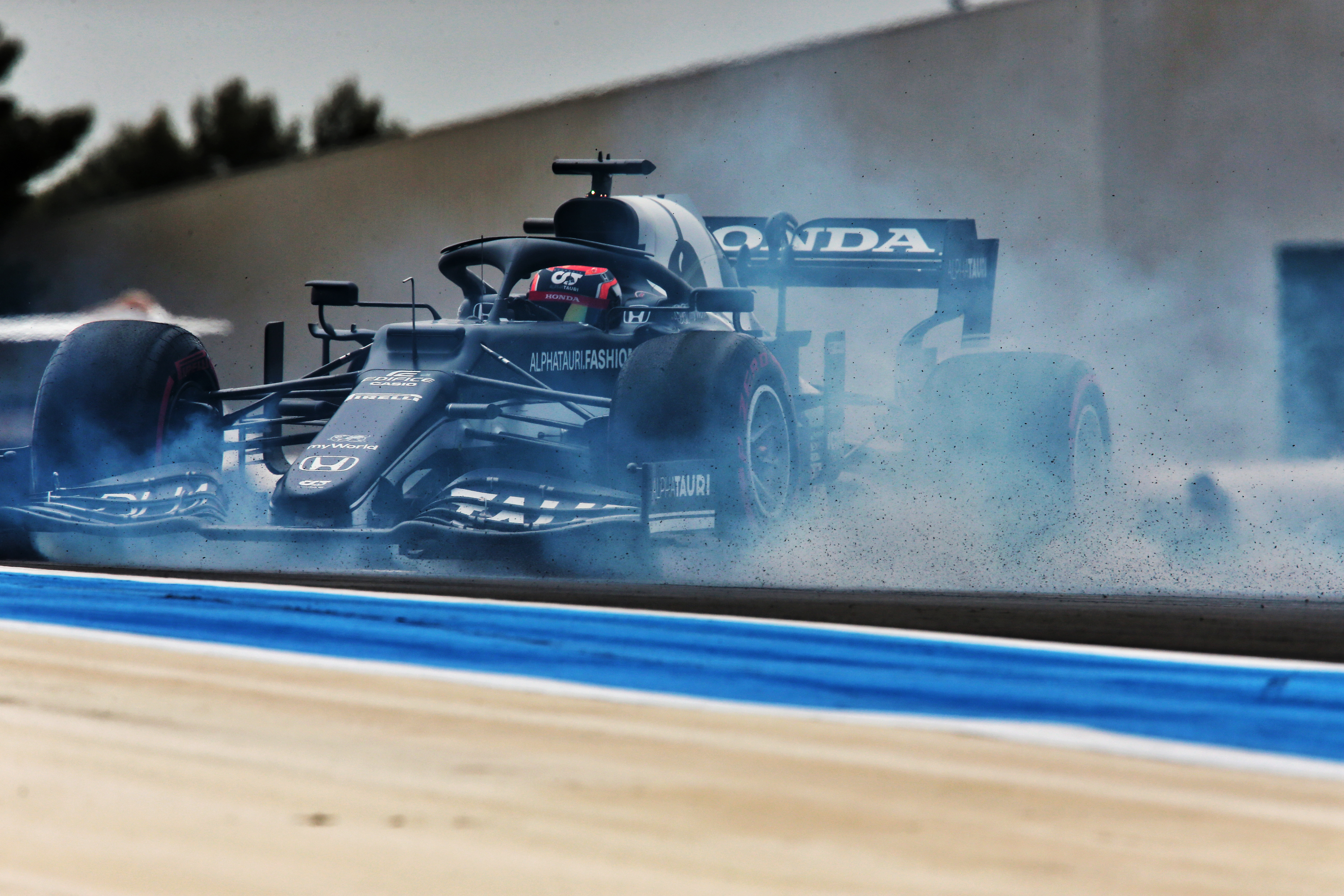 This was the point that Tost chose to stress what he calls the parts of the jobs "they don't want to hear" about in terms of working closely with the engineers.
He points out that even with a good education in karting and the junior categories, F1 is a whole new level and the pressure is far more intense.
So what Tsunoda went through in the first six races of the season was, according to Tost, the usual shock any rookie used to success on the way to F1 experiences.
It was during this period that the decision was made for Tsunoda to move from his home in Milton Keynes in the UK to Faenza in Italy, allowing him to spend more time at the AlphaTauri headquarters.
Tsunoda himself admits that before this he was "lazy" and would spend too much time on his PlayStation 5. The change of scene played a part in changing his approach, and also marked a time when – as many of his age do – he had to learn better how to look after himself and manage his life.
"Yuki was shocked, he lost confidence and the question loomed 'am I able to do this? Maybe Formula 1 is too fast for me or too complicated?'. With all drivers it's the same but Yuki was such a fantastic example. Max [Verstappen] also crashed in Monaco [in 2015], so it's normal.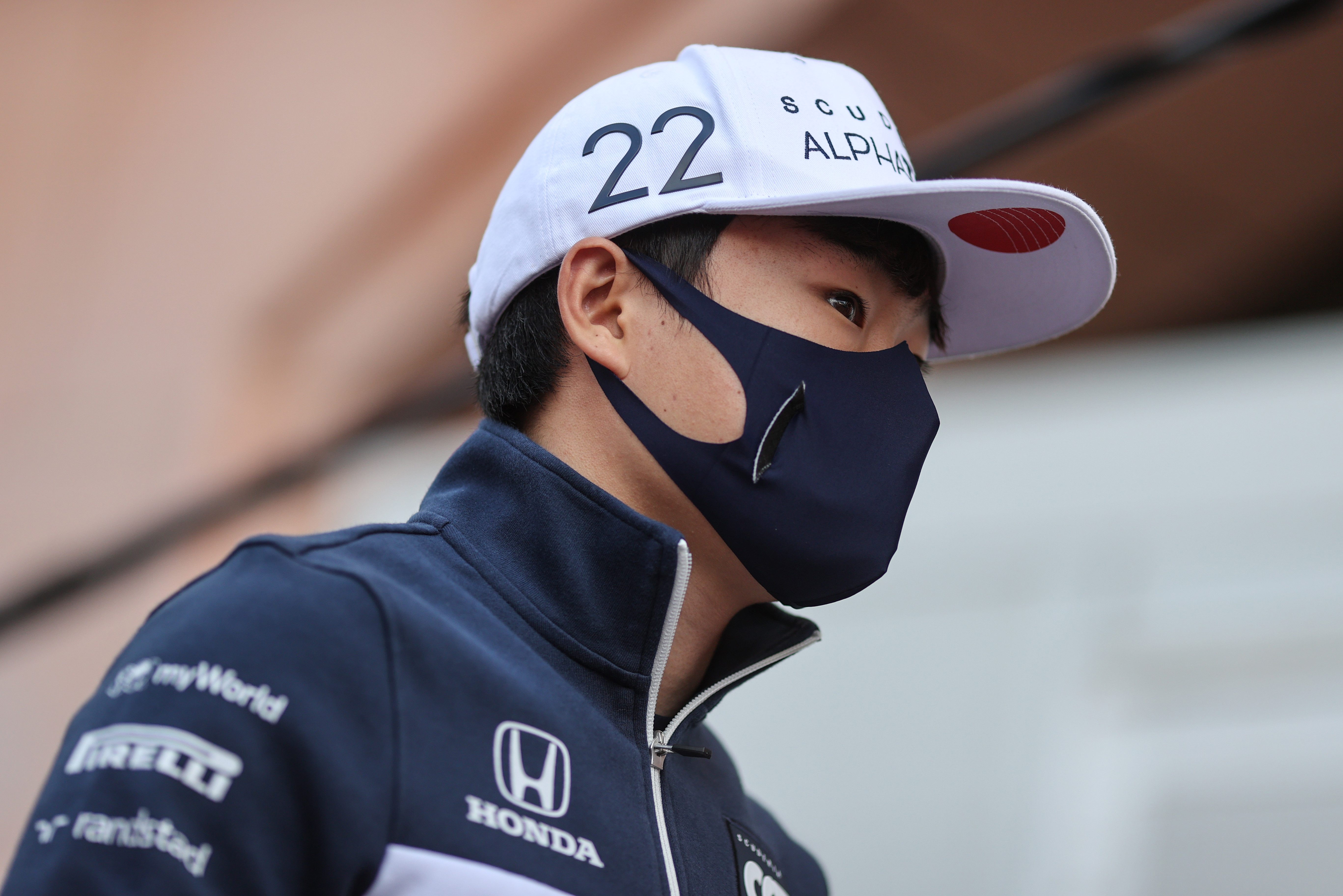 "First of all, they must understand what went wrong. It means a lot of analysing and talks with the engineers. Then I said to Yuki, look at the next races, don't risk so much, make zero mistakes. Just drive because you can only get more experience if you do more laps.
"Just drive, get back your confidence and then, no risk, just go for it. And then with this step by step the confidence comes back. This is exactly what happened with Yuki and in Budapest, he finished sixth. That's more confidence."
The turnaround was far from immediate, with a crash on the first flying lap of qualifying at Paul Ricard and then two penalties for crossing the white line at pit entry on the Austrian Grand Prix weekend that cost a shot of points – with the caveat that the team only informed him of the reason for the first penalty when he came in for his second pitstop after he'd repeated the offence.
But that Hungary sixth place Tost refers showed how far he had to go, given his pace was still well off that of Gasly. But he continued to chip away and despite a run of five events after the August break when he failed to score a point, there were signs of progress.
In the closing stages of the season, Tsunoda was a consistent Q3 qualifier. While that's nothing to write home about given the pace of the AlphaTauri, it did show that by dialling back after his initial troubles, he was able to build back up to speed as a more consistent driver.
For the final two grands prix of the season in Saudi Arabia and Abu Dhabi, he reached Q3 using medium rubber, something he was unable to achieve prior to that.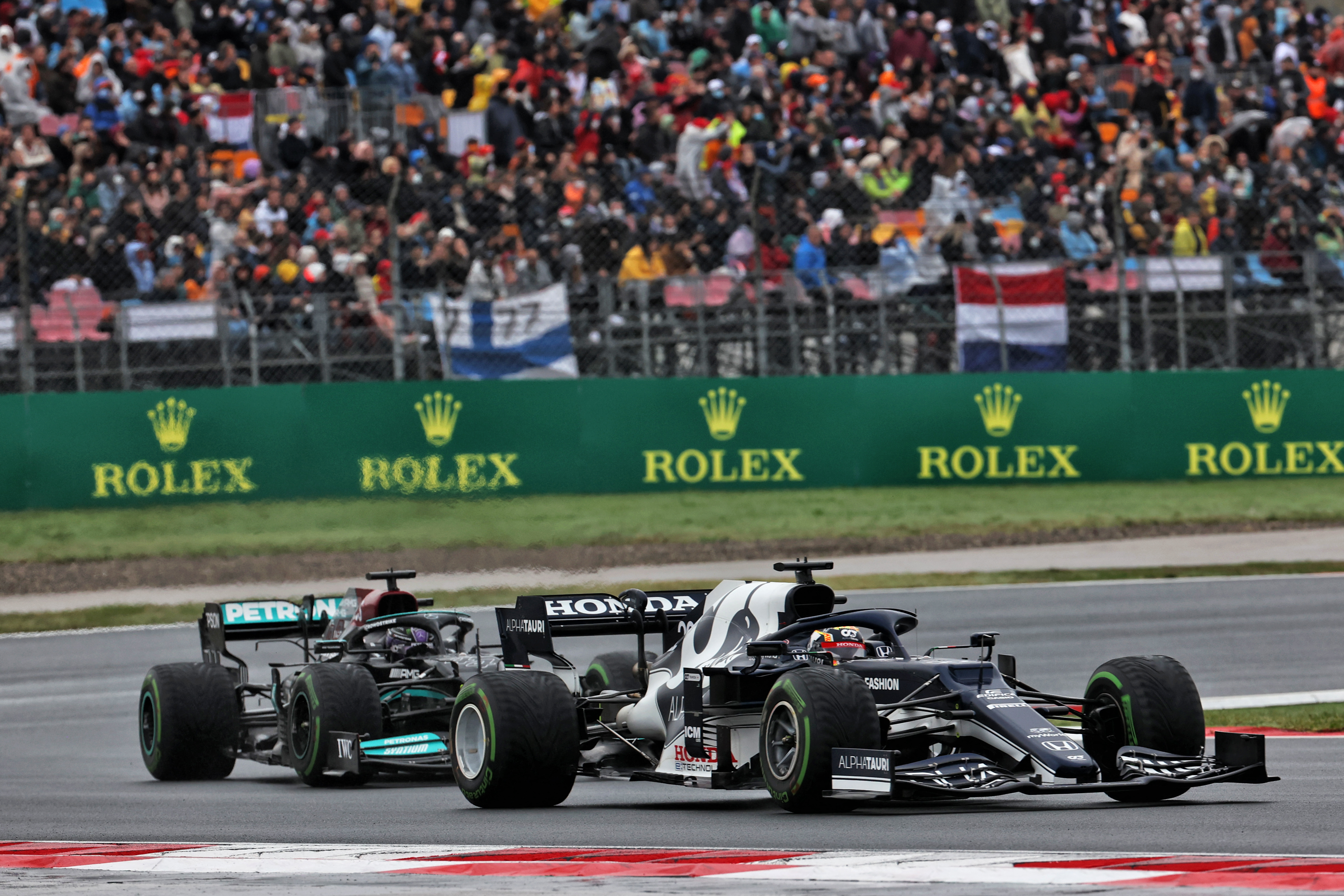 Tsunoda cites the Turkish Grand Prix weekend as the turning point in his season. That weekend, he reached Q3 – the start of his end-of-season run of six Q3 appearances out of seven – and fared well in battle with Lewis Hamilton, although he did cost himself a shot at points with a Turn 1 spin later in the race.
"I would say Turkey was a turning point in terms of confidence," says Tsunoda. "Also, the approach I took was different. After Turkey, I was just trying not to make a big mistake or go into the wall, so that's why the pace was not good.
"As soon as I had consistently slowed the pace for a couple of races, I started thinking I had to push more hard because results and pace is the most important thing in Formula 1.
"Also, one of the things that made it easier was changing the chassis. From Turkey, we changed the chassis and also I felt much better than the previous car in terms of controlling it. In Saudi Arabia, the amount of snap I had in the car I was controlling, but if I had it in the chassis before I could never catch it.
"I felt quite different in terms of performance. So those two things made a turning point for me."
Despite this improved finish to the season, it is only a foundation to build from further next year given Tsunoda still has work to do. But it at least ensures he headed into he winter on a relative high .
Tost expects Tsunoda to put the lessons of 2021 to good use in the coming season, which will be necessary if there's to be any chance of a longer stay with the team in F1.
"This year is a completely different story because he knows not everything, but much more," says Tost. "This is the reason why I say young driver needs a minimum of three years to understand Formula 1.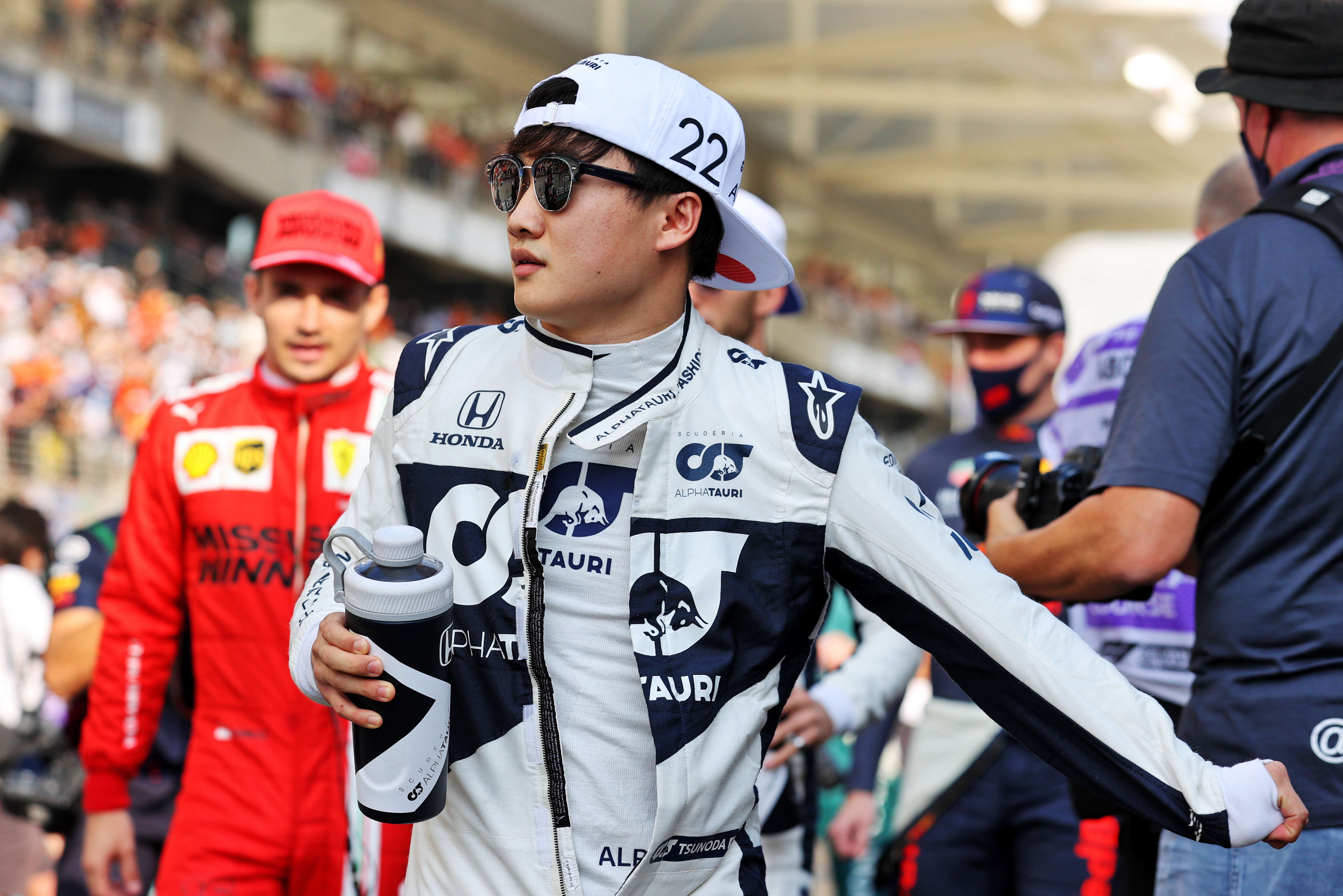 "Formula 1 is much more complex than people think and the drivers' level has never been as high as now in Formula 1. That means you come in there with a rookie, it's difficult. It's really difficult."
It remains to be seen how Tsunoda will fare in 2022, especially as there's no guarantee the AlphaTauri will be as competitive as it was last year.
But in team-mate Gasly he has an excellent yardstick to measure himself against, and the learnings of what was clearly the most difficult year of his life to build upon.
For some, 2021 was the year Tsunoda was 'found out' – as if he was an over-rated driver who simply didn't have what it takes for F1.
But the confidence in his fundamental ability remains and, if he really has maximised the learnings from next year and returns a much more complete driver, the days when he was talked of as a possible future Red Bull driver might not seem quite as absurd as they did at times last season.