The lead AlphaTauri of Pierre Gasly was usually to be found mixing it at the front of Formula 1's midfield in 2021.
He was among the six fastest qualifiers 16 times in 22 races, fighting with, and sometimes ahead of, Ferrari and McLaren.
Yet despite this, AlphaTauri ended up only sixth in the constructors' championship, behind Alpine, and was never a threat in the battle for third – making what is still one of the more modest operations on the grid F1's underachieving overachiever.
The pure performance of the car was formidable, fifth fastest but right there with Ferrari and McLaren – the trio covered by less than a tenth of a percent on average.
But in championship terms, AlphaTauri was never going to compete with them given rookie Yuki Tsunoda's difficult season as Gasly's team-mate, in which he scored just 32 points.
Even then, Gasly's haul of 110 – a record score for this team – if doubled still would have left AlphaTauri well short of the third-place battle.
Missing out on fifth place was the real blow. Not only did Tsunoda's struggles weaken AlphaTauri in that battle with Alpine, which had a strong two-driver line-up comprising Fernando Alonso and Esteban Ocon, but two big paydays for the French team swung the battle. In Hungary and Qatar, Alpine scored 40% of its total for the season.
"Satisfied with the competitiveness, and the car's been reasonably well developed through the year but we haven't quite nailed it in terms of championship position," is AlphaTauri technical director Jody Egginton's verdict.
"I do firmly believe the car and package were good enough for fifth and we haven't brought that home mainly because of the fantastic job Alpine did in Qatar.
"We moved on from last year in terms of development rate and the car performed better at more of the tracks, but the midfield is even tighter this year and the teams ahead of us are scoring across two cars and we have a rookie in one of our cars so we've struggled to bring the points home there. So we've been more reliant on one car than those teams.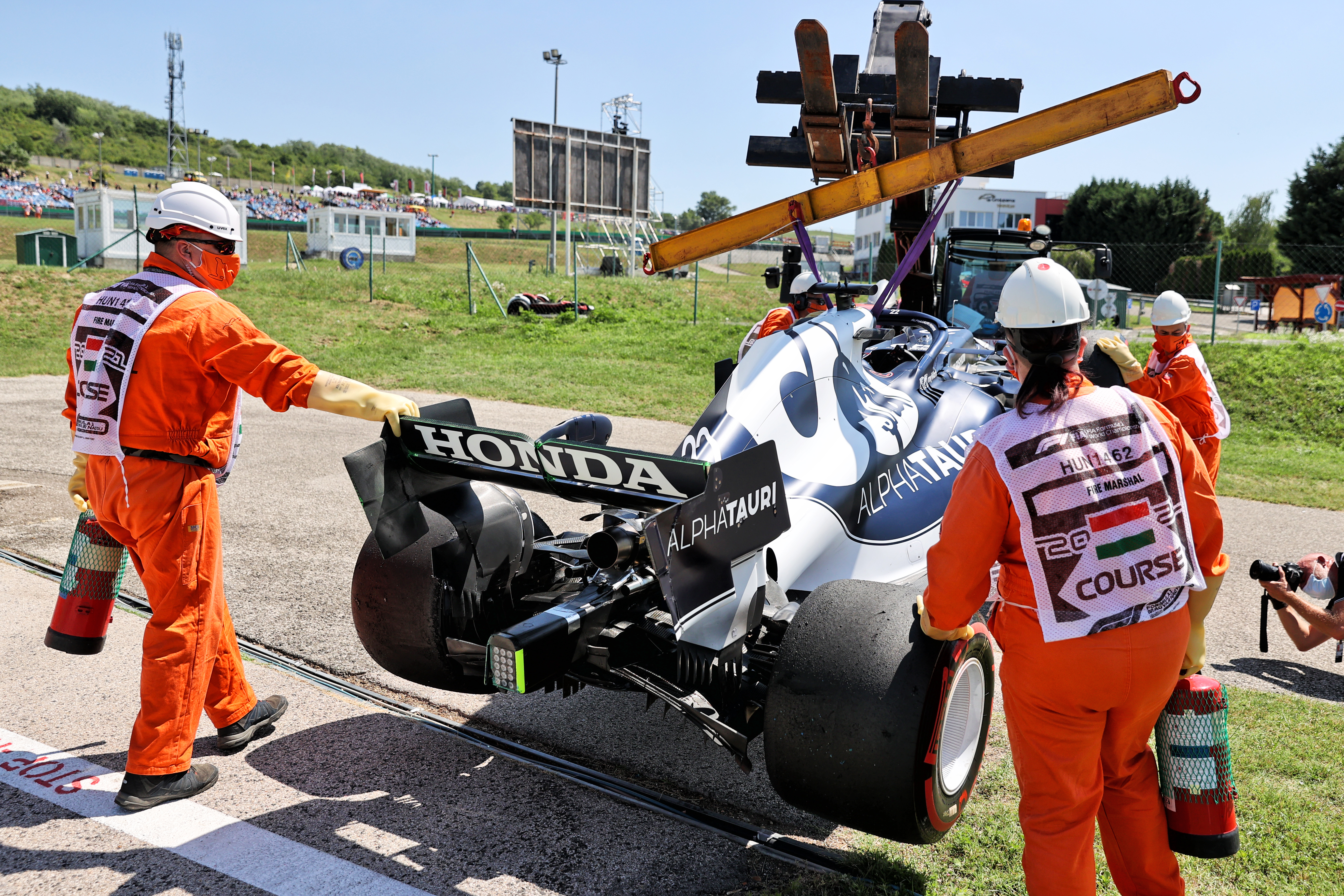 "It's not a complaint, just a reality. When you've got a rookie, you can't expect them to hit the ground running at every event. Even when that driver is doing the fantastic job that he is, it's difficult to race against two cars with one."
Tsunoda's season finishing strongly is an encouraging sign that he will be a more consistent performer next year, but for 2021 Gasly had to carry the team on his shoulders.
Egginton's summary of the car is a fair one as it proved very capable across a wide range of conditions with even what appeared to be an early-season weakness in the slower corners quickly overcome.
The Honda-powered AlphaTauri AT02 also finished the season strongly, which bears out Egginton's comment about the car developing well.
Aside from the odd difficult weekend – Barcelona, Silverstone and Austin stood out in that regard, as well as a front-row start for Gasly in Qatar turning to dust after struggling to make the tyres work – the AlphaTauri was there or thereabouts.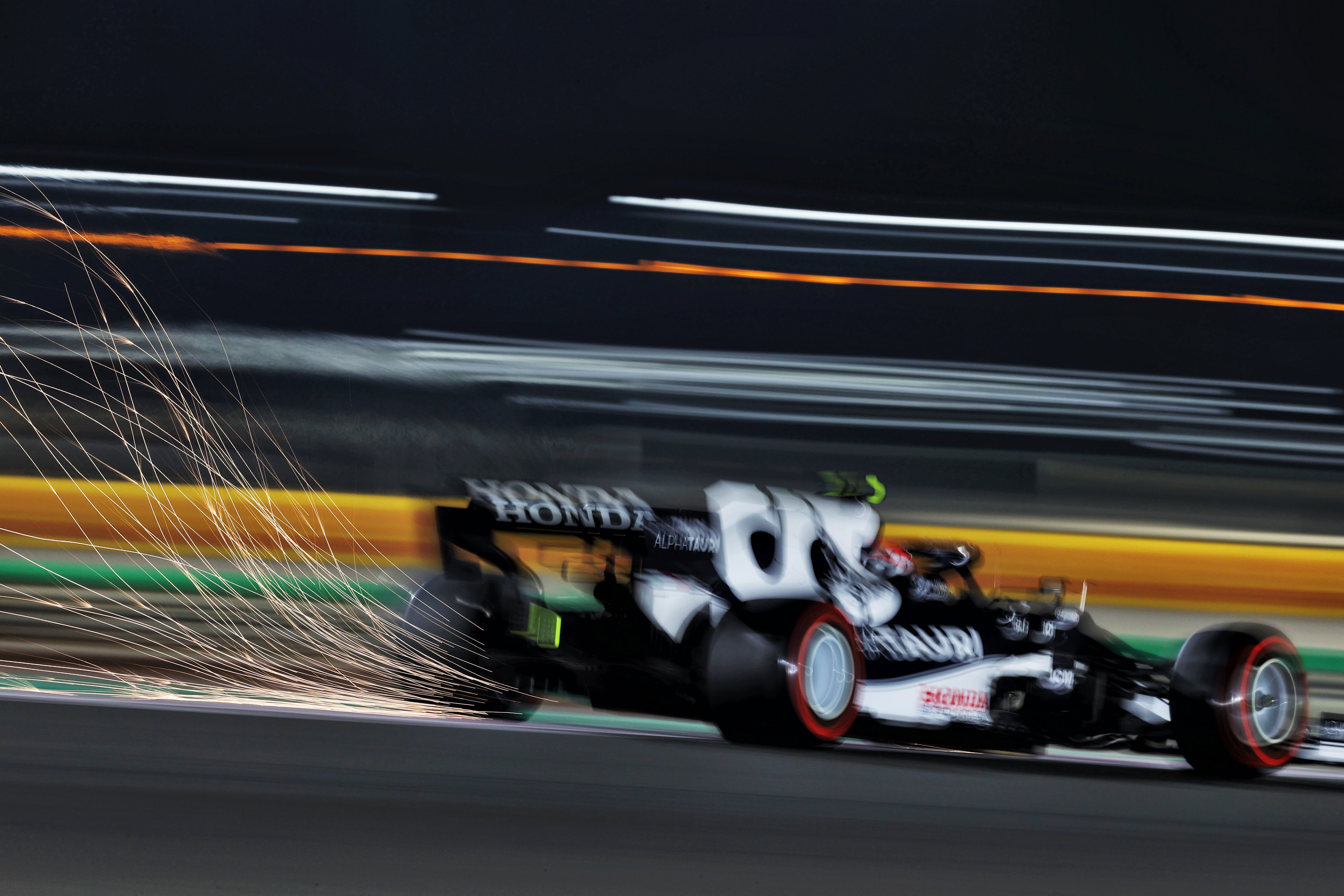 Tyres, as with many teams, did prove to be a battle at times.
Like all the 2021 cars, the AlphaTauri was based heavily around the '20 design. The new Honda power unit created some packaging advantages, as well as offering some more power and the team showed admirable restraint by declining the opportunity to upgrade to the 2020-specification Red Bull rear end without a token spend, as permitted by the regulations.
As for its tokens, AlphaTauri opted to spend them on modifying the nose for aerodynamic advantage.
"We decided to use them on the new crash structure and new nose," says Egginton of the tokens. "Aerodynamically, it was a good step.
"We hadn't fully got on top of the narrow pylon narrow nose concept and when we were looking at it in the windtunnel it was yielding some good results. It was a no-brainer really.
"Combined with that we also moved our PAS [power assisted steering] rearward, which we could do because it was a part we were taking from Red Bull. So that enabled us to do certain aero development around the trackrod and front suspension.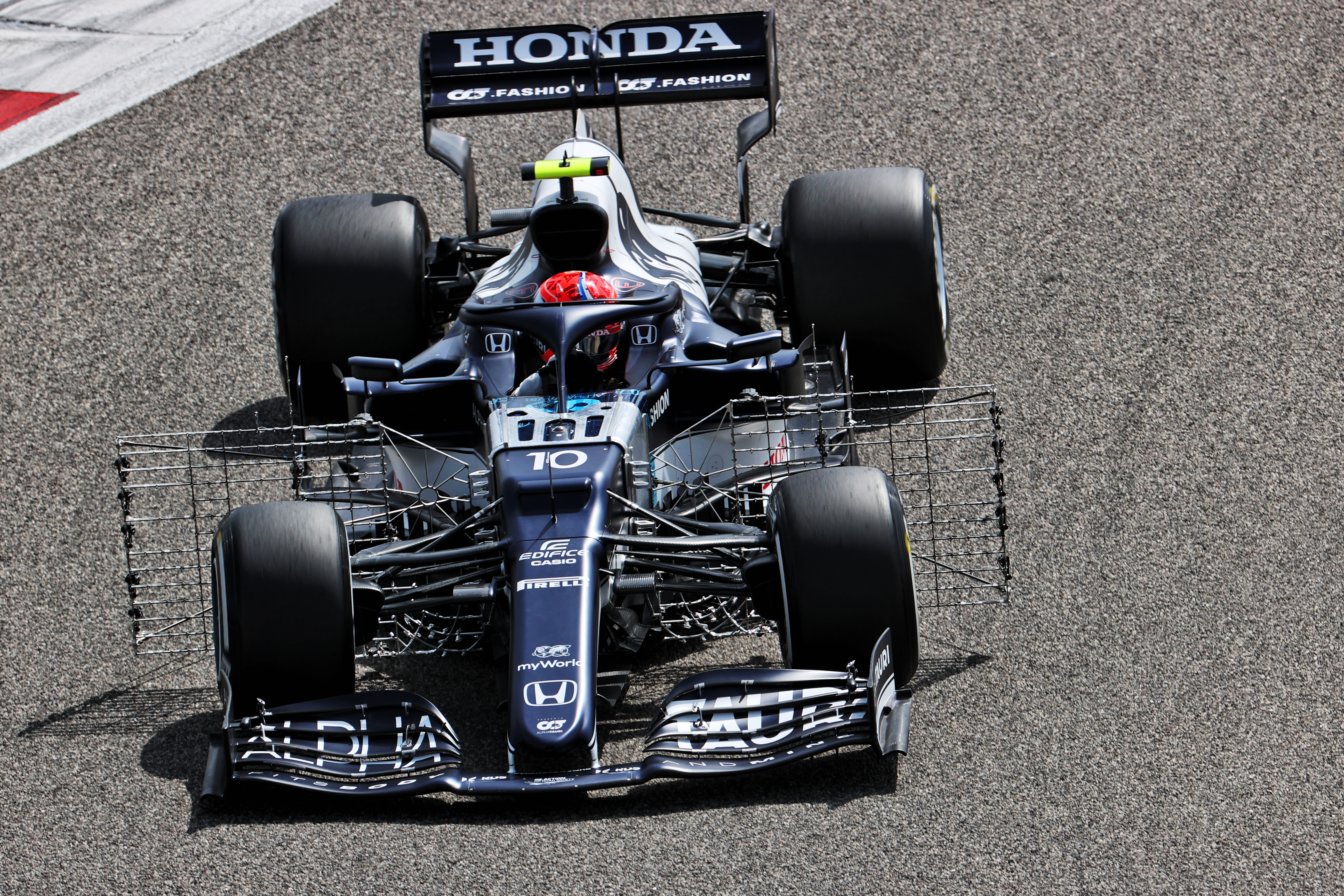 "It came as a package. Had we not done a nose the reward of moving the PAS rack rearwards probably wouldn't have come.
"Had we done the PAS and not the nose and taken the rear end that wouldn't have brought as much.
"That package of front end development combined to give us a good step in aero.
"That just means you can't take the benefit from the rear end as well.
"Red Bull used their tokens on the rear of the car so they were also moving away from what they had in 2020.
"So for us it was a case of how best can we use our tokens and working on the front end. The wing, nose, suspension gave us the biggest set of gains."
This pragmatic approach certainly paid off, and created a car that had enough of an upside not to fade as the season progressed.
This was despite the disruption of AlphaTauri going through the process of switching from its Bicester windtunnel, which meant it was the last team still running on a 50%-scale facility, to sharing Red Bull's Bedford tunnel.
The design and development work on the AT02 was done in the Bicester tunnel before the switch was made in late-January. That the car didn't lose any ground to its immediate rivals as the season went on suggests AlphaTauri has managed this process well, especially as such a complex process would be expected to hinder its development.
"We released the launch car then went from 50 to 60% model and started work in Bedford towards end of January, so we launched in one tunnel and developed it in another," says Egginton.
"Our developments have been fairly good. The benefit of having two different models was you could do a bit of back-to-backing to benchmark but the development from the Bedford tunnel has been quite good.
"You always have a learning curve at a new facility. It takes time to get used to the new ways of working.
"We're also more time restricted in that we have to share the tunnel with another team whereas before we could go any time we liked.
"Overall, we're quite satisfied and it was important to make that move now to be prepared for the'22 regs and focus on the 60%.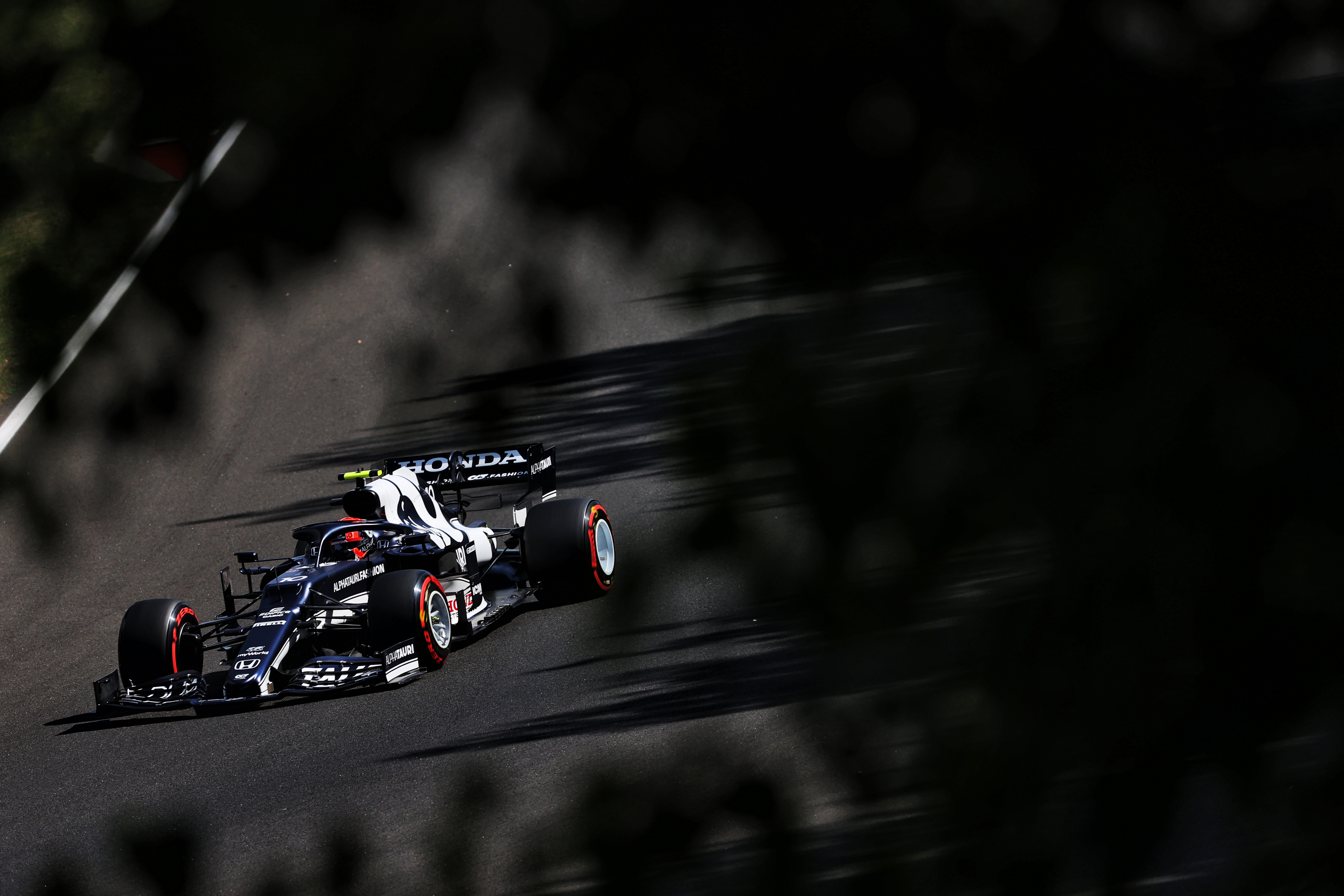 "It probably had a small impact on our ability to develop this year's car but overall it was the best compromise.
"We were the last team to switch and 60% is a clear benefit, but it is a learning curve and at the start of the year we weren't quite getting the run rate we wanted.
"At that time we could probably have been a bit more efficient at 50% but looking forward now was the ideal time to change because a big chunk of the car was carryover so you had a good reference to take to the new tunnel and see what correlates better.
"In that respect we made the right decision but those changes are never seamless."
On track, the results were encouraging. Gasly scored points 15 times, with a best of third place in Baku.
That was backed up with an additional quartet of top-five finishes, although his fifth place at the Hungaroring was bittersweet given he was heavily delayed in the first-corner chaos having qualified fifth.
There were races where the qualifying pace didn't translate so strongly into the race, but there were also weekends where Gasly had serene races at or near the front of the midfield – his Mexico City fourth place being the standout.
He also lost potentially good results in both Bahrain and Italy to front-wing damage sustained when he clipped Daniel Ricciardo's McLaren.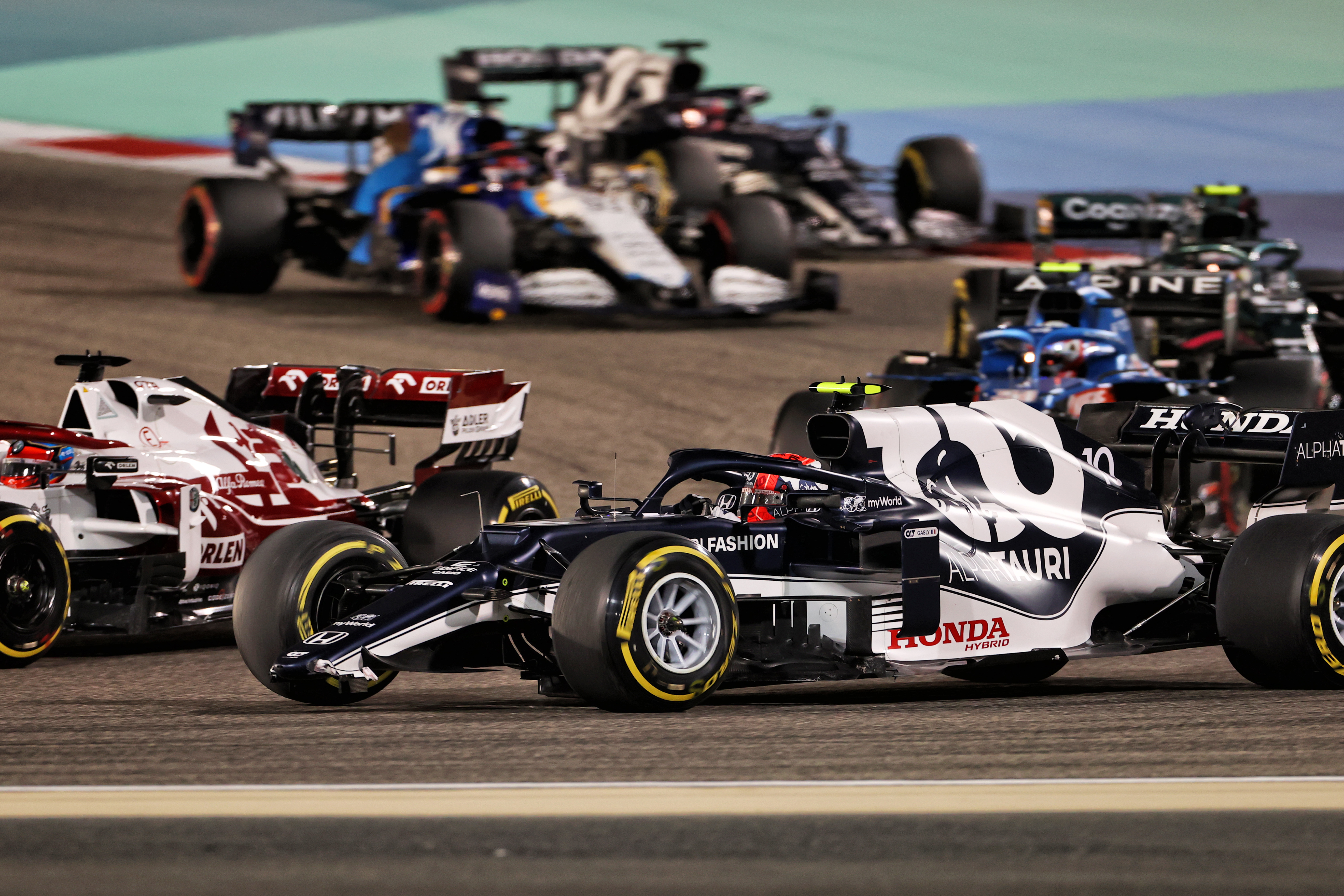 That, combined with several other front-wing damaging incidents, most recently in Qatar, led Gasly to suggest the AlphaTauri front wing was more fragile than most – but it's also fair to say that he tested it more than many of his rivals.
While Tsunoda occasionally contributed, finishing fourth in the Abu Dhabi finale and sixth in Hungary, the fact AlphaTauri managed only three double-points finishes is telling.
While the result in the final standings was disappointing, it was a strong season for AlphaTauri which has made impressive progress in establishing itself as less of a junior team and more a sister outfit to Red Bull.
It has a well-led, pragmatic technical department that has chipped away at weaknesses in recent years to become a more consistent force – with plans to further improve its facilities ongoing – and in Gasly a formidable lead driver.
But the big test of its credentials will have been what was going on at its Faenza base and in the Bedford windtunnel as it worked on the 2022 car to all-new regulations.
If it can achieve anything like the level of performance next season as it did this year, it will confirm this is a team has firmly established itself as more than just a proving ground for Red Bull proteges.