Mark Webber has backed calls for Formula E to race on the same bill as Formula 1 at select events in the near future.
The nine-time F1 grand prix winner told The Race at the Valencia E-Prix last weekend that such a plan has a degree of inevitability about it as major manufacturers continue huge sustainability drives which encompass concentrated electrification across their ranges of products.
The Race revealed earlier this month that some tentative and informal talks between Formula E chairman and co-founder Alejandro Agag and new F1 boss Stefano Domenicali had already happened.
These are believed to be a possible precursor to more serious talks later this year and could result in Formula E joining an F1 bill as soon as 2023 as a taster event.
"I think it's a no-brainer in the future," said Webber when asked if he thought such an event would happen.
"Formula 1 has a big electrical component, but it's washed up in all the aerodynamics and individuals, the Verstappens the Hamiltons, so if you don't have that you're not winning a grand prix," he said.
"Here [in Formula E] all the propulsion is electric.
"So when is this junction going to happen? How long are we going to have combustion engines in racing for? I think still a long while."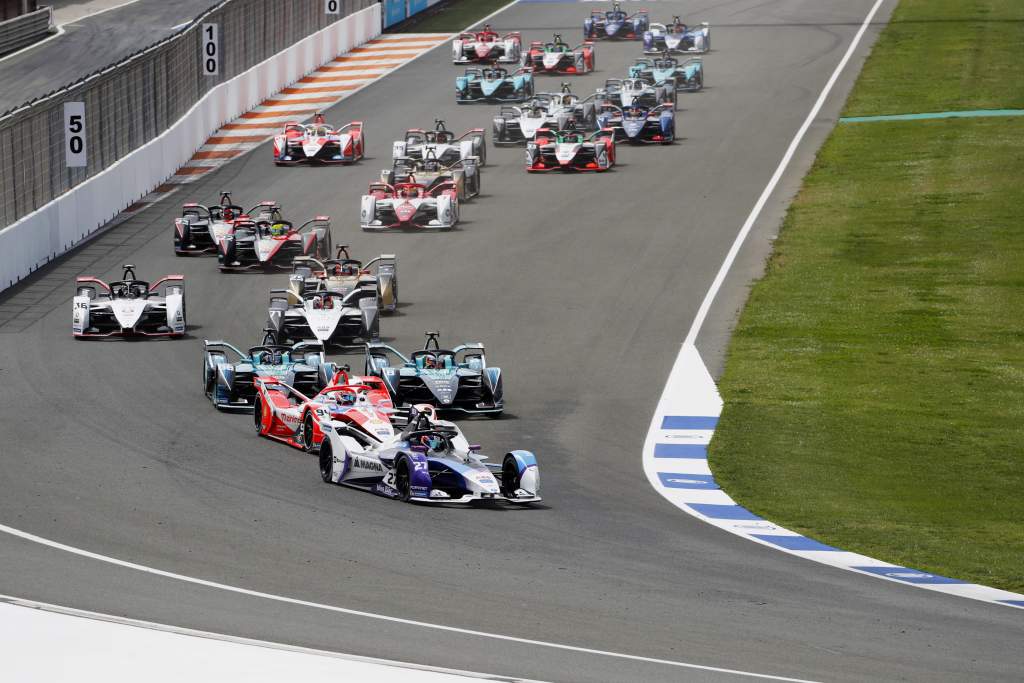 Webber was attending last weekend's third double-header event in Formula E with the TAG-Heuer Porsche Formula E team, with which he was working as part of his ambassadorial role.
He believes that it is not a matter of if F1 and Formula E will run together but merely when.
"When Formula 1 and Formula E can maybe have events that might have a little bit of crossover, which would be for me a total no-brainer, then the acceptance would be handy.
"Yes, there's going to be a natural comparison when you get a Formula 1 car coming past at the same venue as a Formula E [car] but I think it'll surprise a few people how quick they are."
Webber reckoned that the inherent differences between the two championships would only help what he described as giving the sport "a different type of optic" for fans and consumers.
"Formula E has the closest of racing and it's a different view – like, in terms of Formula 1, they can't follow that close, so it's a different type of optic for the punter but the sooner they elect to do that I think that would be a good thing for all concerned.
"I don't see why they should shy away from that."