Though the Valencia circuit was slightly modified for Formula E, last weekend's races were still the electric championship's first event on a fully-fledged permanent racetrack.
Many critics and fans of Formula E have long called for the series to step away from its all-street-track calendar ethos, and the pandemic-enforced changes to the 2021 schedule gave them what they wanted.
But was the Valencia double-header just a necessary experiment that needn't be repeated, or has it set the tone for Formula E's future schedules?
Our writers give their thoughts.
It doesn't fit, but Formula E is stuck with it
Sam Smith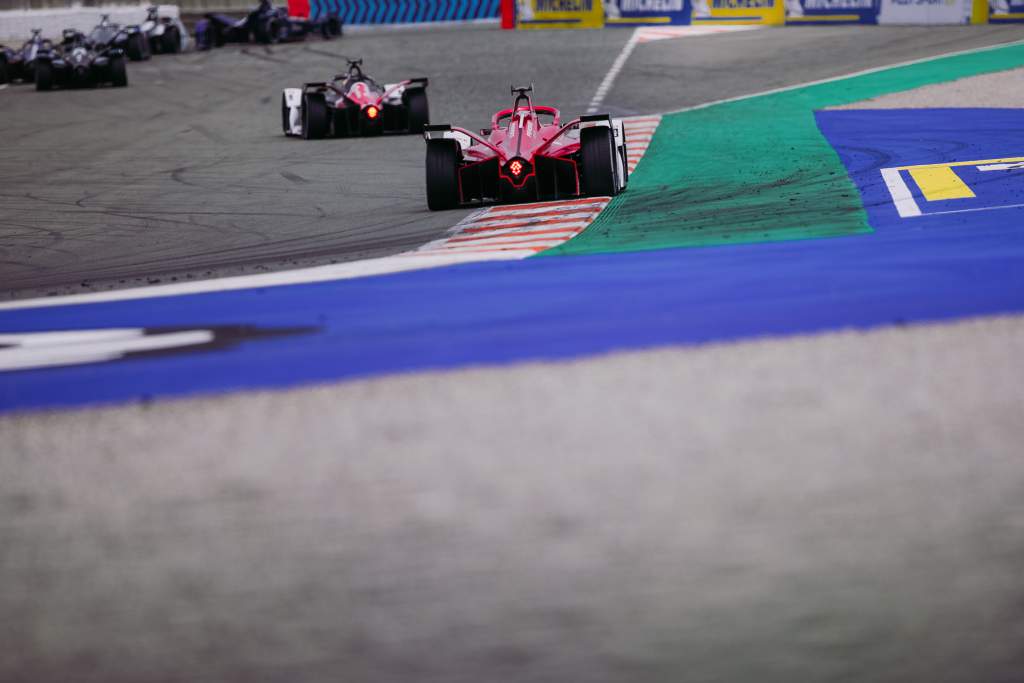 Ever since I first saw a Formula E car in action, at Donington Park in the summer of 2014, it has always baffled me that so many people clamour to see them on permanent circuit facilities.
Perhaps this temporary home from home gave an initial mixed message to some but 'proper tracks' (whatever they are) were never meant to be part and parcel of what Formula E is about.
The ubiquity of the phrase that street racing is the 'DNA of Formula E' is almost mantra-like now, but it is for a good reason. It is there, in the streets of major cities, that major manufacturers want to take their new sparky wares to their consumers.
But here's the issue in 2021. This bloody wretched pandemic has changed things almost overnight meaning that alternatives have to be plugged in and played with.
Formula E did its best, and believe me its operations, logistics and COVID protocol departments are world class.
But it didn't work on most sporting levels with sector 3 at Valencia offering next to zero passing opportunities. Granted, the Turn 9/10 complex did bring some action but it was unpopular with most drivers The Race spoke to.
Racing on true city centre street circuits may be taken out of FE's hands for a few years now as the world recalibrates, so perhaps we may have to put up with the odd Valencia.
But surely somewhere more adventurous can be looked at next time with extra features added to enhance Formula E's famed racing jeopardy.
Interesting but should remain a one-off
Edd Straw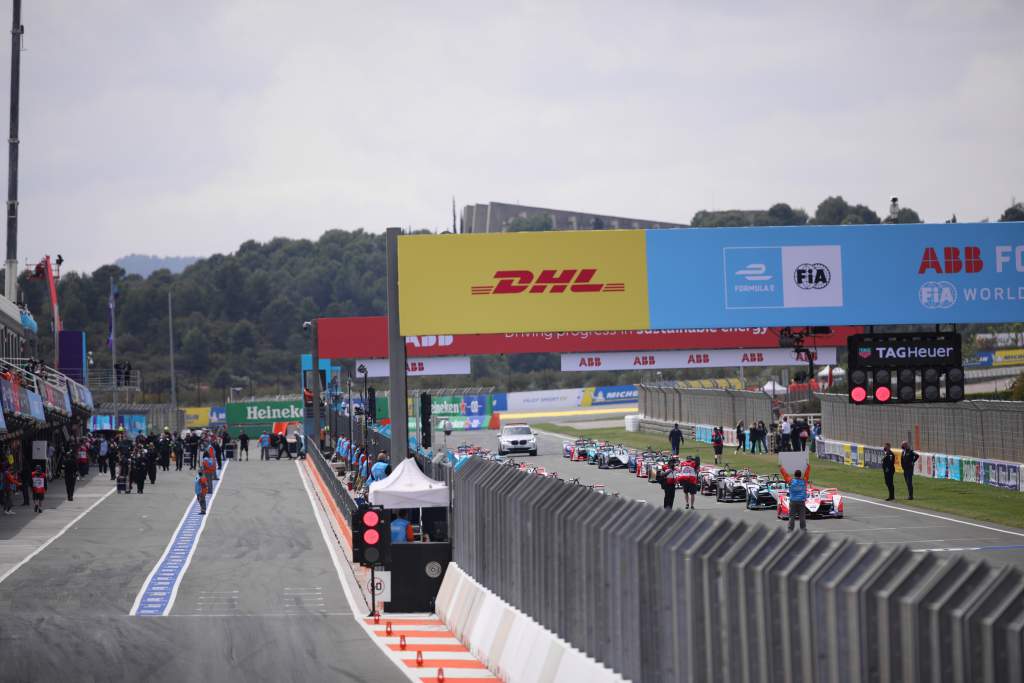 From a pure spectacle perspective, Formula E cars didn't look as bad on the wider expanses of the Valencia circuit as some feared. The modifications to the circuit to create a few more familiar claustrophobic corners show that it is possible to repurpose a conventional circuit for Formula E.
But that doesn't necessarily mean you'd want to do it regularly. As a one-off, born of necessity, it worked well and at times produced some good wheel-to-wheel battles that created real excitement in the longer style of corner that we usually see in Formula 1.
Unfortunately, the evaluation is distorted by the energy dramas that hit both races. The first race, until the farcical ending, was eventful, produced constant battling and incident and produced the kind of entertainment that we expect of Formula E at its best. But that was largely thanks to the wet conditions.
As for the catastrophic ending, had the field had plenty of energy to play with it, it would have been a grandstand finish and probably regarded as a race that stands among the more dramatic ones in the championship's 75-race history.
But Sunday's dry event was more representative, with the concerns about energy management creating a race that was often highly processional.
We shouldn't pretend that this is unusual in Formula E as there usually are phases when the race is relatively static thanks to the need to manage energy, but it was an extreme case.
Despite that, what Jake Dennis did to win while leading from start to finish was an outstanding performance – combining speed when he needed it with intelligent management – and there was enough going on to keep the attention, certainly once drivers felt compelled to start making something happen.
It was interesting to see Formula E cars out of their element, but it's perhaps something that should remain an enforced experiment, at best revived only on a one-off basis – and certainly not as a future direction for Formula E. At least, not in its present state of development.
AS UNDERWHELMING AS I SUSPECTED IT WOULD BE
Scott Mitchell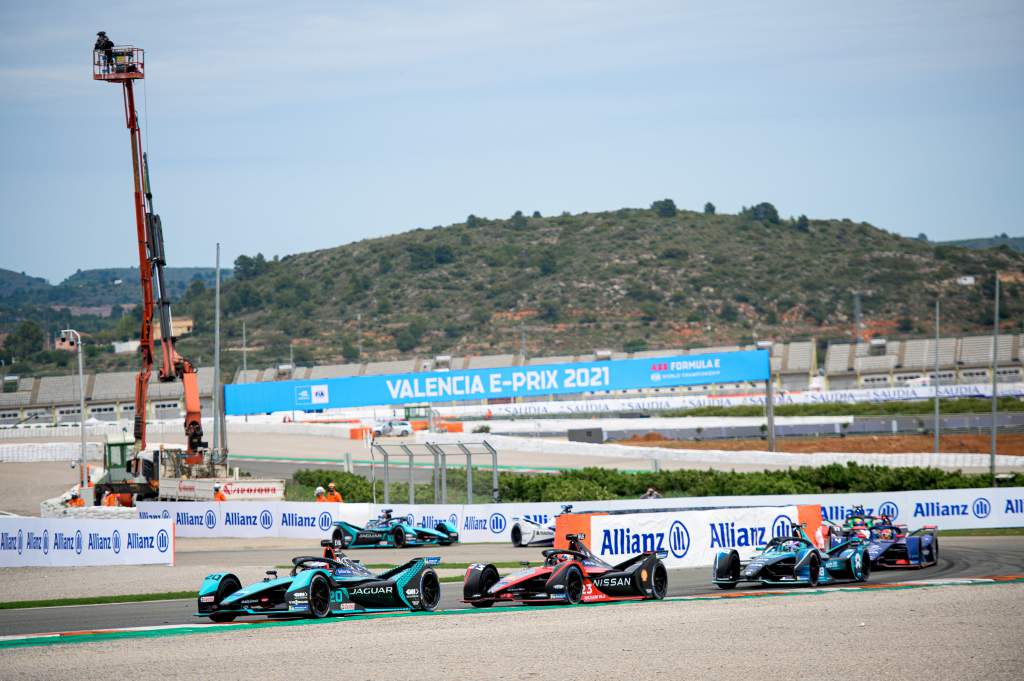 Formula E being on a 'real' track didn't work for me. Valencia was too wide, too forgiving. It made it a bit too easy to manage everything in a normal race. And that big straight meant people didn't want to lead or fight for the lead.
It was simply missing the variables that a street track has that triggers the usual FE drama. And when that series misses the drama it's mildly intriguing but without a crescendo – which was pretty much Sunday's race.
Basically, it's exactly what we always suspected FE on a normal track would be.
As a necessity in challenging circumstances, it's not an offensive addition. But it shouldn't ever progress beyond being a 'needs must' option.
MORE PERMANENT RACETRACKS, BUT LESS GRAVEL PLEASE
Megan Cantle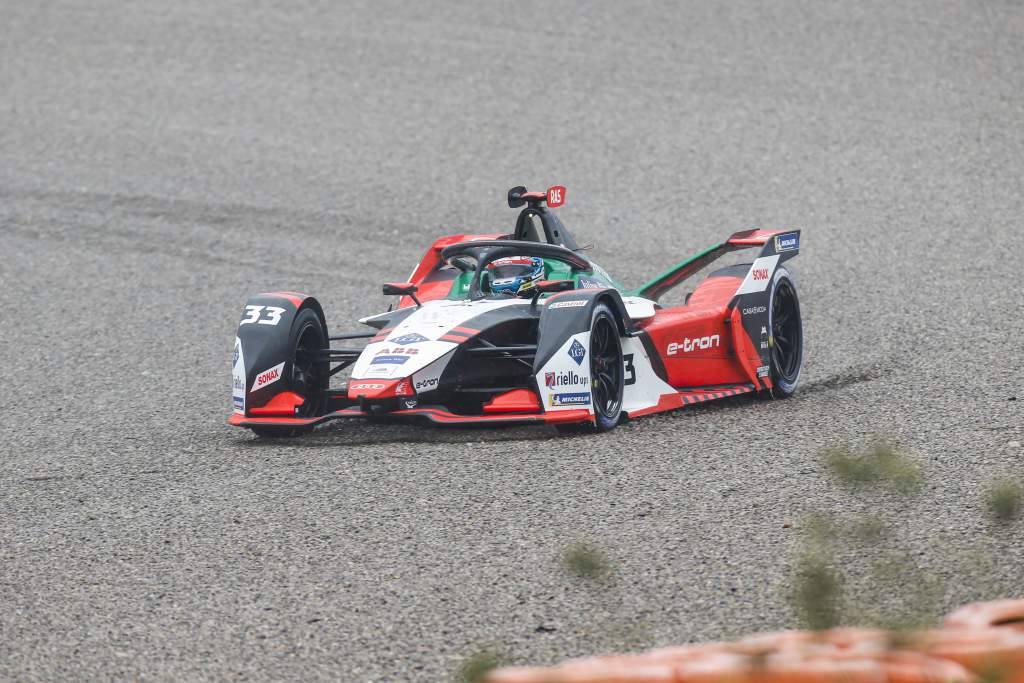 The Valencia event did lose some of the 'essence' of Formula E but still offered up enough interest to make it something worth revisiting.
The first race was fairly unusual so I don't think you can read too much into it – but the gravel induced safety cars contributed to what was an entertaining, if not necessarily 'good', final few laps.
It was also quite refreshing to see a more level playing field in qualifying – at least on Saturday when the dry track allowed a straight fight.
There were definitely elements to the weekend that make me think it would be of value to the championship to try again at another circuit like this. But an F1-style track with asphalt run-offs rather than Valencia's MotoGP gravel traps, please.
WHAT'S THE PROBLEM WITH STREET TRACKS?
Matt Beer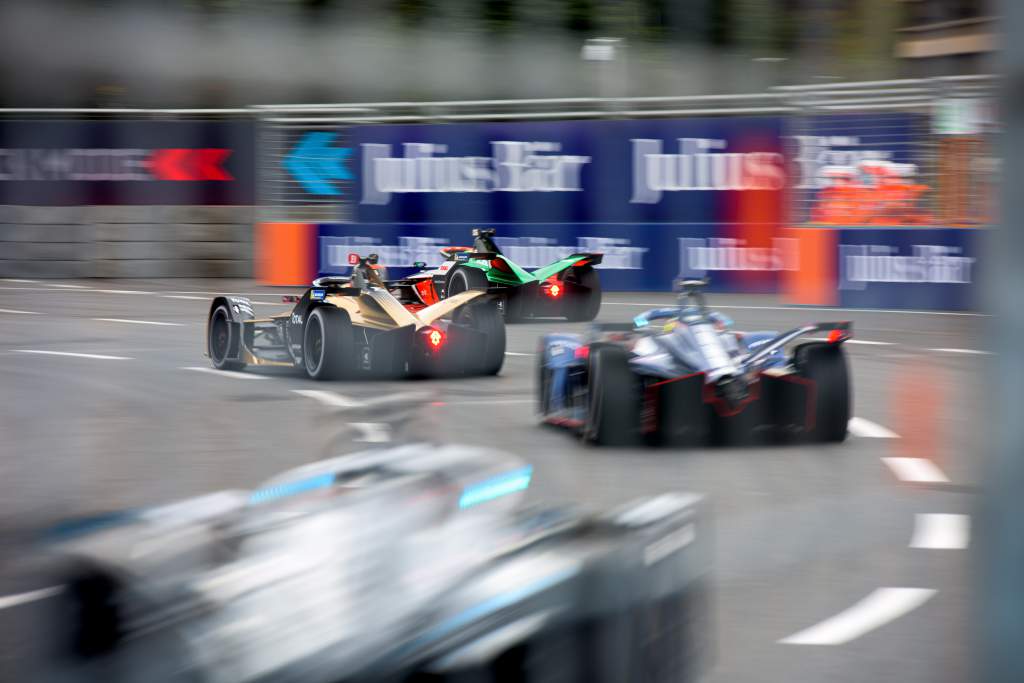 Whenever I've seen Formula E's critics claim they'd take it more seriously if it raced on 'proper' circuits, I've always been bemused.
What exactly do they think they're being deprived of by the all-street calendar? What would be so transformative about FE racing at, for instance, Yas Marina or the Hungaroring?
Perhaps they're underestimating the quality of the more recent breed of Formula E street track. Yes, the series has had some offensively rubbish venues in the past and the need for short circuits and regen-friendly heavy braking zones – particularly in the early years – has not done its image many favours.
But the Diriyah and Rome street tracks that opened the calendar were far more interesting and challenging than Valencia. More and more FE street tracks are giving drivers something to properly get their teeth into. If only the Pau plan had come off…
Without the rain (and energy fiasco) on Saturday, the Valencia weekend would've totally lacked the intensity and ever present threat of imminent chaos that makes Formula E so much fun.
And in an era of closed-doors racing, a spectator-less street race looks far less bleak than empty grandstands (bar those that had trees placed in them).
There was still some great racing and great skill in the non-ludicrous stages of the Valencia weekend but as an overall product it was below par for FE.
TV made it look flatter
Glenn Freeman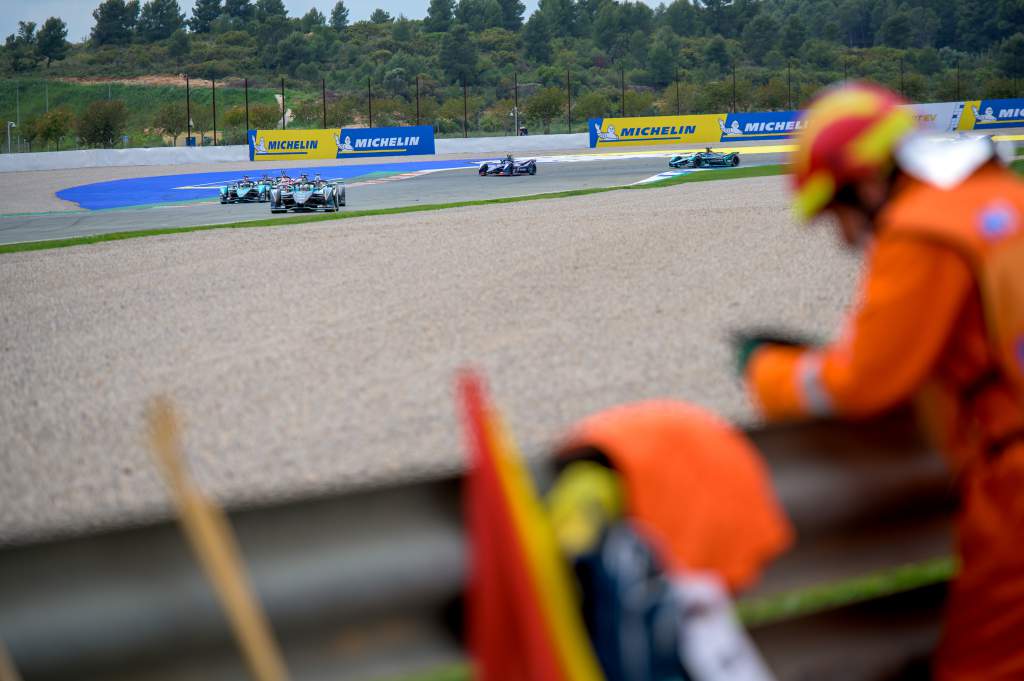 The racing was fine. The cars didn't look as out of place lining up on a proper start/finish straight as I thought they might. The modifications made to the track were quite interesting. The 'you don't want to lead this race' logic was disproven by Jake Dennis's BMW doing just that all the way to victory.
The biggest problem was the challenge created for the TV presentation. When you watch Formula E trackside – and this was even the case in the first season when the cars were much slower – it's more dramatic than you expect. There's a lot going on, and you get a feel for how the drivers are hustling the cars.
The confines of a street circuit allow Formula E to place TV cameras in interesting, close-up places that allow for dramatic pictures to take the viewers to the heart of the drama. A permanent circuit with vast run-off areas made that much more challenging.
It felt like Formula E did what it could, relying on excellent helicopter shots to break up the cameras that were capturing the action from behind huge gravel traps.
I'd like to have seen a few more static cameras stuck onto the temporary barriers that were used to tighten up some of the corners. And I'd be curious to see or hear what the Formula E TV crew learned from having to cover a race with compromises on camera positions that aren't usually a factor.
It was fine, and I'm not against seeing more events like this in the future providing they choose the circuits wisely.
It should be an annual occurrence
Valentin Khorounzhiy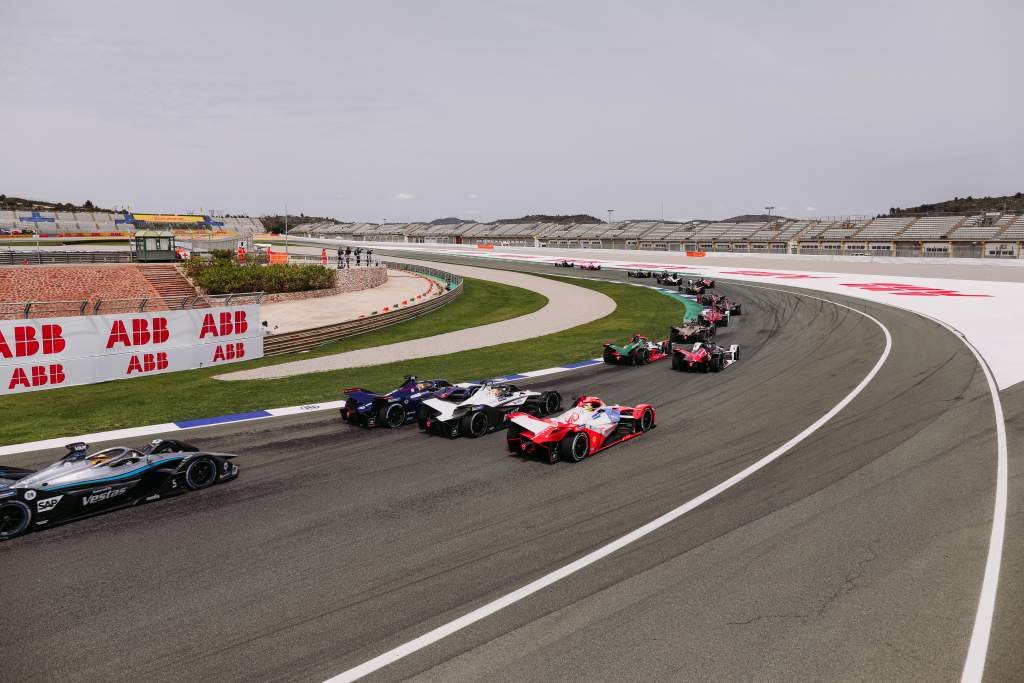 It was embarrassing! Shocking! Absurd!
'It' in this case is the sum total of the overdramatic responses to the Saturday race, rather than the event itself, which was totally fine. Yes, the late-race reduction of energy was brutal but it was perfectly by the letter of the law.
The drivers and packages that saved energy well and saved it early were rewarded, and those that didn't were doomed – the late safety car and the timing obviously made it extreme, but that was the challenge of the race. It was very difficult and a bit artificial, and chance clearly played a big part, but that just happens in motorsport sometimes.
The over-reaction was much worse than the finish. Don't take this as pining for the 'good old days' but, man, imagine if Twitter was around for the 1982 Monaco Grand Prix.
The second race was more conventional, although not exactly a 'pure' racing spectacle – the group qualifying played a massive role in determining the outcome, and much of the race was basically an alternate-universe look at Moto3 with much wider bikes. But it was fun.
This whole thing was fun. Not only did it offer visual variety for a series that tends to get slightly bogged down in occasionally samey-looking street circuits, but even outside of the energy dramas the racing was just tangibly different, and in a pretty long season that's always something to celebrate.
Was it a overall great look for manufacturers involved? Nah, probably not. But I can't say I'm particularly bothered – so if it was up to me, Formula E would be doing a road course every year.