Former Williams chief technical officer Paddy Lowe says his ill-fated return to the team was "really hard work for no reward whatsoever" and the only part of his Formula 1 career he didn't enjoy.
After being a key part of the leadership structure at Mercedes for its 2014-2016 title wins, Lowe rejoined Williams in 2017, having first worked with the team at the start of his career until 1993.
The reunion was unsuccessful though as Williams slumped to last in the constructors' championship with the first car produced under Lowe's leadership for 2018, and the 2019 season started disastrously.
After Williams's FW42 missed the start of pre-season testing at Barcelona because it was not ready, parts of the car had to be redesigned to be legal for the first race, and the car was woefully off the pace.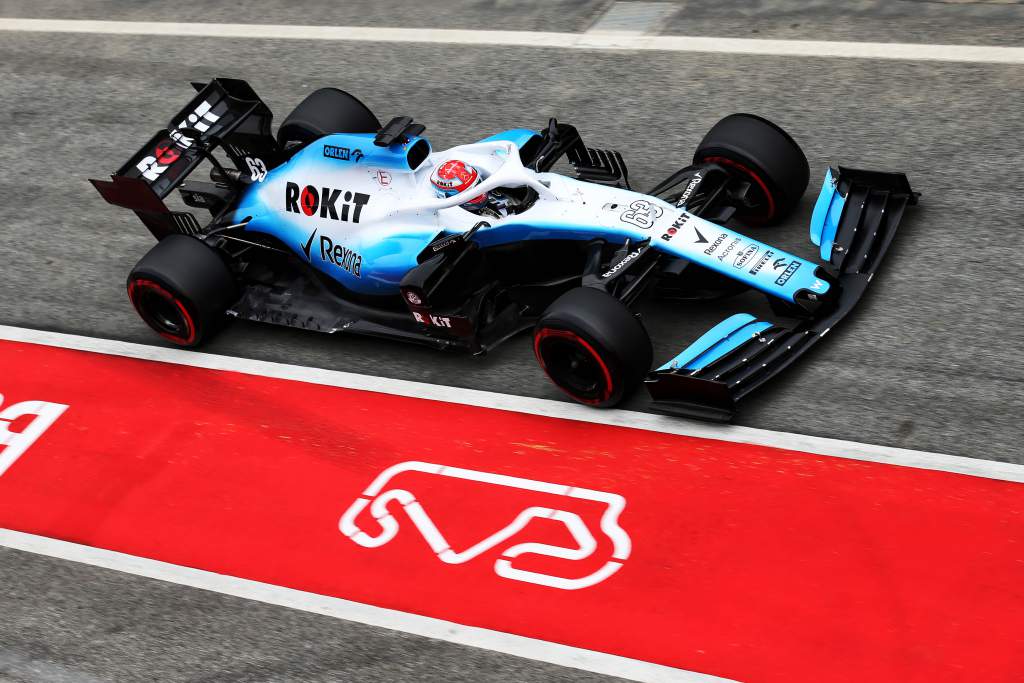 Lowe went on a lengthy leave of absence before the season opener and formally left the team in the summer, as Williams went on to finish last in the championship again.
The drawn-out saga and Lowe's decision to pursue other opportunities outside of F1 meant he never publicly shared his view on his exit.
Ending that period of silence on F1's official Beyond The Grid podcast, Lowe said: "It's a period I don't really like to dwell on to be honest because in all of that time in F1 I loved every single year and all for different reasons and in some ways it just got better and better.
"Those two years at Williams I didn't enjoy, to be honest. It was really hard work for no reward whatsoever. And yeah, I think, probably the less said the better to be honest.
"All I'd say is Formula 1 is an impatient space, nothing is patient in Formula 1. And yet, it's an incredibly difficult competition.
"It's arguably the most difficult competition on Earth, and that means if you miss a trick, and certainly if you're not doing the right things for a long period of time, you can't expect overnight recoveries. It's not a human point.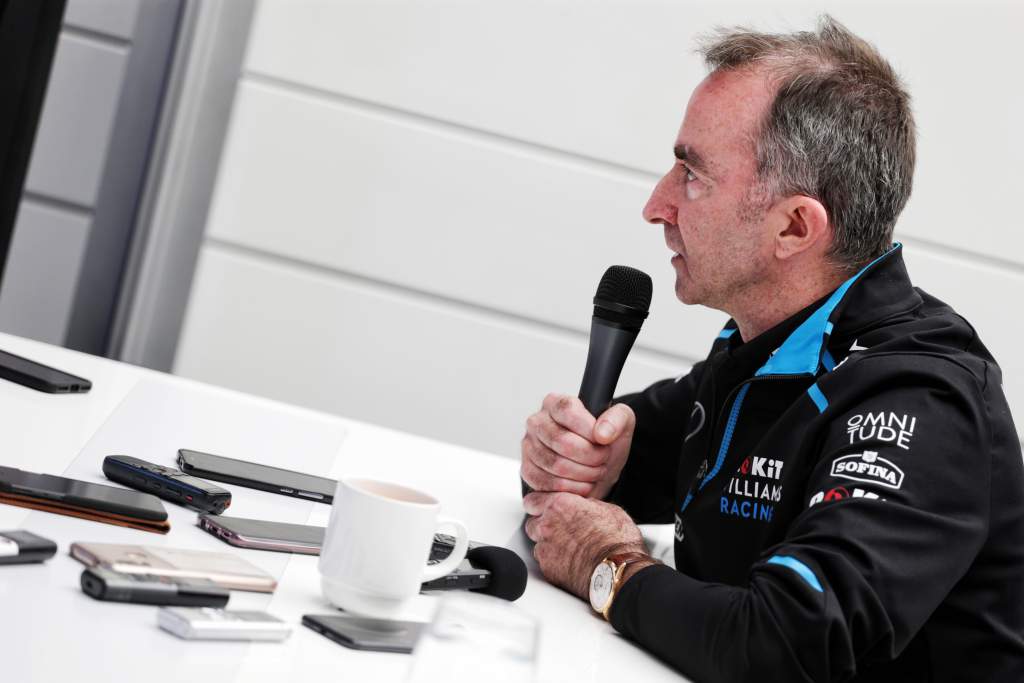 "I'm good at a lot of things, and I think I've proven that in a number of areas, but I can't work miracles, and certainly not miracles in respect of time.
"I'll give you a good example – the foundation of a winning team is literally a winning team, it's the people.
"Now, the best people in Formula 1 don't generally want to go and work for a team that doesn't look in great shape. So, it's already difficult to hire the best people. And if you can they are normally on very long notice periods.
"Even then, when they arrive it will take them a year, two, three years to create any sort of impact on the infrastructure because the car you produce, and its performance, is a function of your organisation – people, equipment, technology, software, all of your knowledge deployed into this product.
"So, if you've got a slow car, it's not that you've got a slow car, it's that you've got an organisation that makes slow cars.
"You have to fix the organisation and it's a long, long process."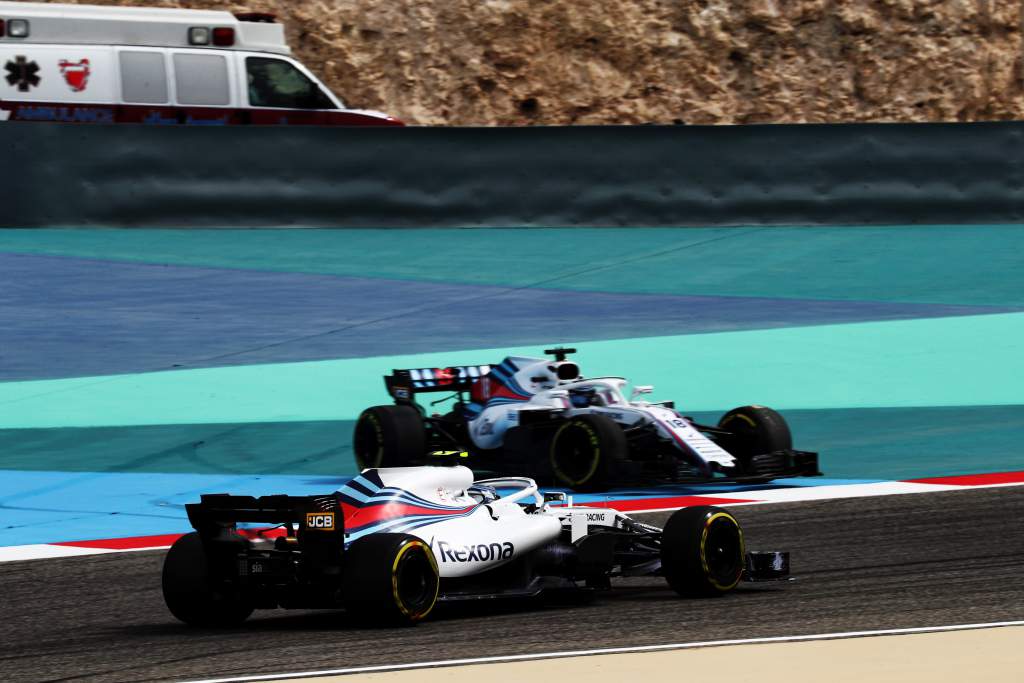 Williams has not won a grand prix since 2012 but its form was already fluctuating wildly prior to then, particularly since the end of its works BMW era.
WILLIAMS SINCE 2006
| | | | | | |
| --- | --- | --- | --- | --- | --- |
| | Pos. | Pts | Wins | Poles | Pod. |
| 2006 | 8 | 11* | 0 | 0 | 0 |
| 2007 | 4 | 33* | 0 | 0 | 1 |
| 2008 | 8 | 26* | 0 | 0 | 2 |
| 2009 | 7 | 34.5* | 0 | 0 | 0 |
| 2010 | 6 | 69 | 0 | 1 | 0 |
| 2011 | 9 | 5 | 0 | 0 | 0 |
| 2012 | 8 | 76 | 1 | 1 | 1 |
| 2013 | 9 | 5 | 0 | 0 | 0 |
| 2014 | 3 | 320 | 0 | 1 | 9 |
| 2015 | 3 | 257 | 0 | 0 | 4 |
| 2016 | 5 | 138 | 0 | 0 | 1 |
| 2017 | 5 | 83 | 0 | 0 | 1 |
| 2018 | 10 | 7 | 0 | 0 | 0 |
| 2019 | 10 | 1 | 0 | 0 | 0 |
| 2020 | 10 | 0 | 0 | 0 | 0 |
*Old 10-8-6-5-4-3-2-1 scoring method in place

Lowe had said at the end of 2018 that Williams had been stuck in the wrong mentality, believing it was closer to a big step in performance than it was.
In the interview released by F1 this week, he made a similar observation – stating that its strong form at the start of the V6 turbo-hybrid era, when it made the inspired choice to switch to Mercedes for the start of its engine domination, gave "some false impression of underlying performance".
"They were living off a number of other legacy advantages that gradually unwind," said Lowe.
"Because when the organisation starts to lose its way because it hasn't had the right investments or made the right decisions it doesn't instantly make bad cars. The unwinding is equally slow as the winding.
"This is why it's very difficult when your team has lost that ability to understand how difficult it is to win, what a long and crucial process it is, because the effects of that are quite long-winded."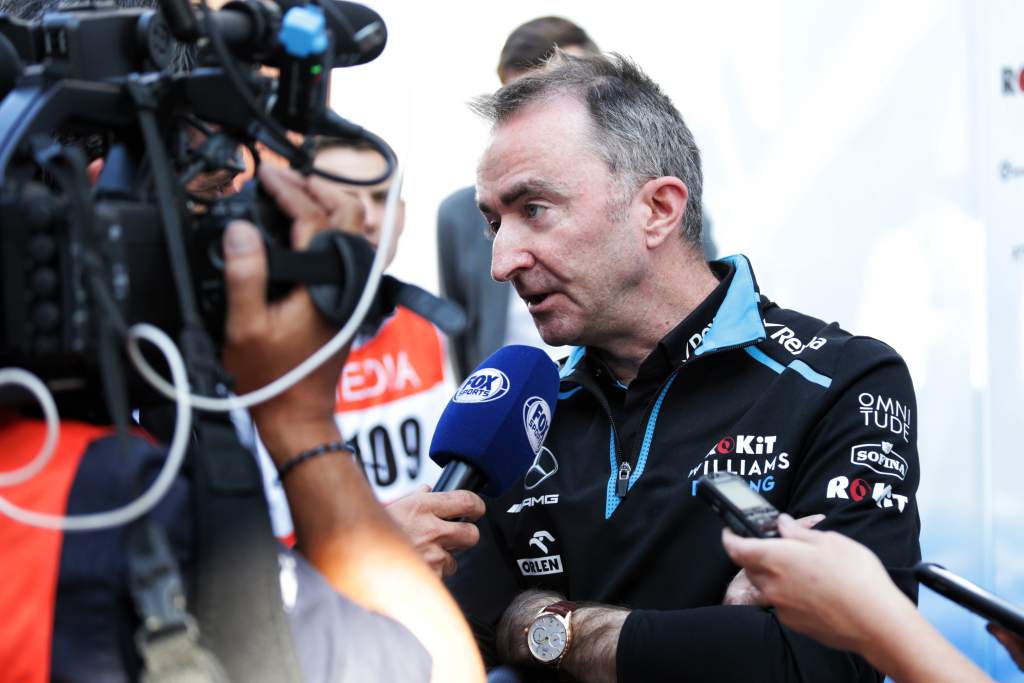 Lowe compared that to his experience of working at Williams while McLaren was dominating in the late-1980s and start of the 1990s, then moving to McLaren as it spent most of the decade re-establishing itself as a race winner.
"And they didn't sink that low," Lowe added.
"So, I wish Williams all the best with their new owners, it's terrific they've got owners that have funding because in the end you need funding for all of this."
The Williams family sold the F1 team to Dorilton Capital during the 2020 season, with team principal Frank and deputy Claire leaving shortly afterwards.
Since then Dorilton has invested heavily in Williams, installed Jost Capito as CEO and Simon Roberts as team principal. Lowe has also finally been replaced, with Capito hiring his ex-Volkswagen colleague Francois-Xavier Demaison (pictured below) as technical director.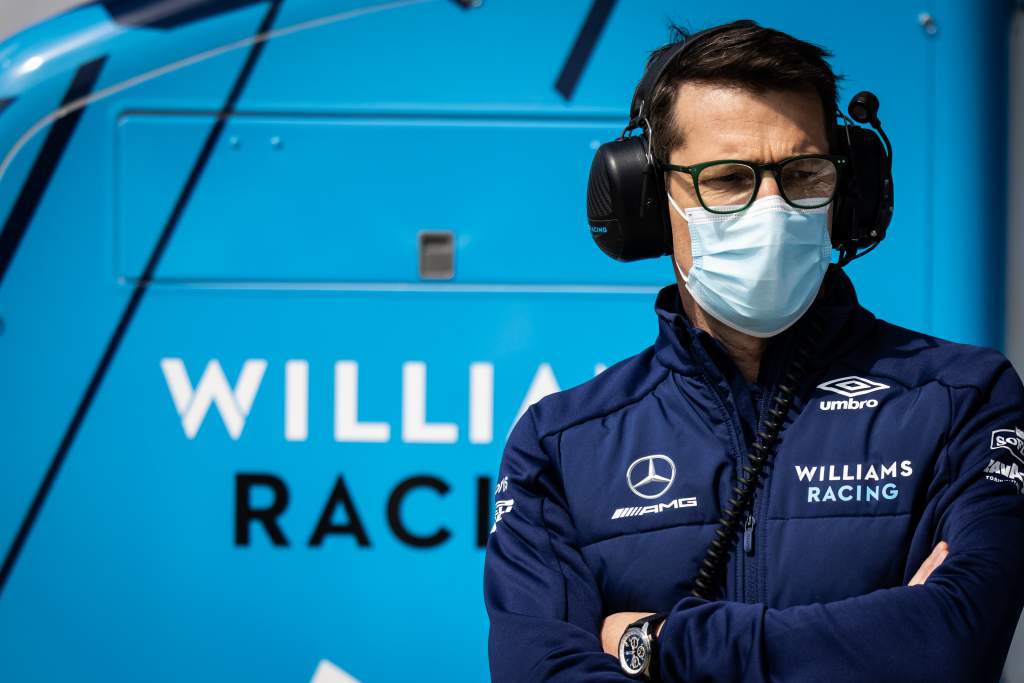 "I was pleased because that's what they've needed to do for a long time," Lowe said of the sale.
"And to be honest they should have done it earlier, for all sorts of reasons, which are not to do with any individuals.
"The team has been in a very negative spiral from a funding point of view.
"While I was there I was watching that spiral progress further down the drain, and it's actually quite distressing because you understand that there's no good endpoint apart from 'it's failed', so you might as well cut that now and move on before it's all gone.
"I'm very happy that the team was sold for a reasonable price, and so that Claire and her brothers leave with something to work with from the great thing the family has achieved over the years. The name is kept. And they've got new investors who will have the cash to take it forward and turn that spiral in the other direction.
"It will be a long process and people that are patient will take it there."
The mystery of the Lowe/Williams split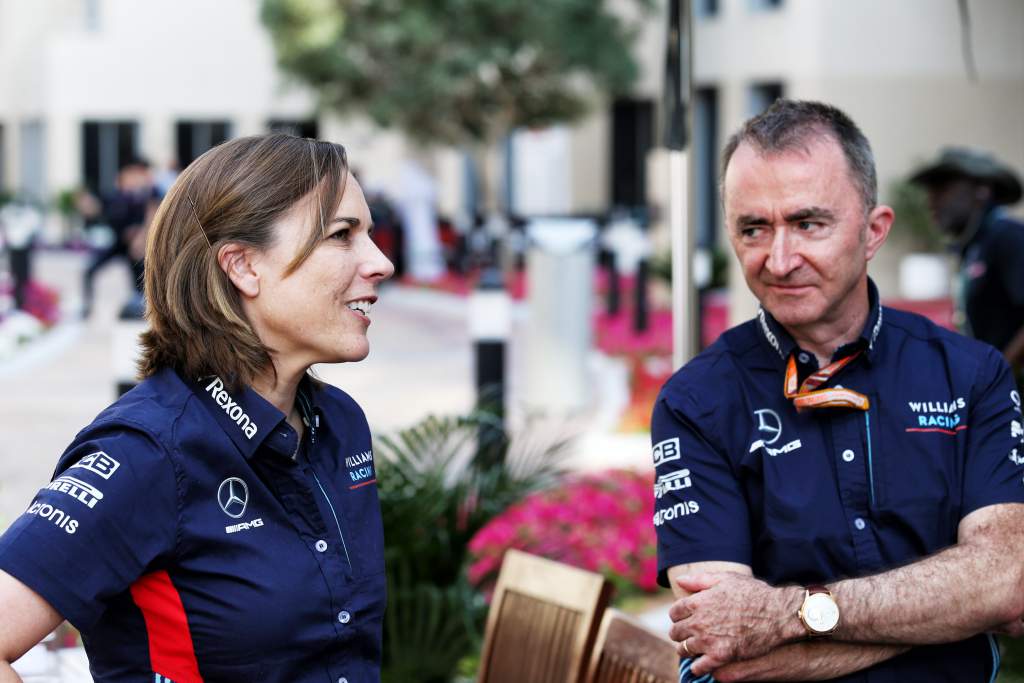 It was clear the Lowe/Williams reunion was coming to an end when he was placed on leave in March 2019. Especially as privately the team began positioning Lowe as the primary cause of its early-2019 hell.
There were too many specific and detailed stories being shared privately for them to be entirely fictional, but it was always one-sided, which makes a fair judgement impossible. The mystery has always been exaggerated by it taking this long to get even a small sample of Lowe's version of events.
A basic conclusion from hearing Lowe talk about the "distressing" experience of being trapped in the team's negative spiral and feeling like it will never improve is that it supports the suggestion he was overloaded in his CTO role at Williams.
He was almost certainly surprised by how far Williams's internal processes had fallen behind the curve, and it's undeniable that the team had some deep-rooted issues that needed addressing.
Lowe likely had his own way of wanting to go about that. It's possible he took his eye off the ball regarding short-term priorities in the process – that would appear to tally with the Williams position that he was stopping things getting done, and the clear sense of fading enthusiasm he had about the project.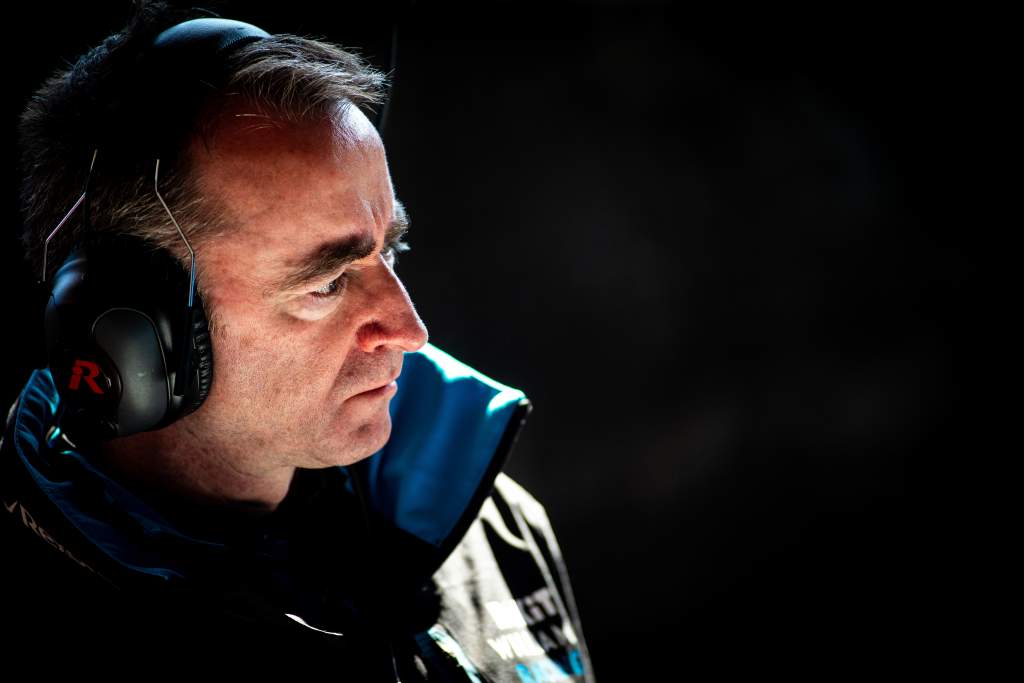 He says here he can't work miracles and was never going to make a fundamentally weak organisation a top team again by clicking his fingers. It's hard to argue with that. But Williams's fortunes did also get worse under his watch and he must own some responsibility for that.
The fact Williams improved after his exit, and specific things that Lowe was supposedly responsible for got better, also means the team's side of the story gets bolstered with the benefit of hindsight.
Correlation doesn't equal causation and Lowe probably felt he was made a scapegoat. To a degree he was. It certainly was convenient for Williams to be able to pin its early-2019 situation on him and buy time and patience – that asset he craved himself – for the next effort to revive the team's fortunes.
The upwards curve Williams has been on will vindicate those who felt Lowe was at fault and removing him was the best course of action. Lowe finding purpose and enjoyment outside of F1 is evidently a world away from the frustrations he felt reuniting with his own team.
It's good that Lowe has ended a long period of silence and partially addressed what happened. Splits like this always feel uneasy when one party's side of the story isn't told.
The exact nature of the split remains a mystery but we can probably conclude it was inevitable – and for the best.