Max Verstappen believes "what is good for Formula 1" has no relevance in Red Bull's first loss of 2023 because a "real fan" would appreciate it whenever the best team wins.
The double world champion, who is on course to clinch his third consecutive title, has dominated this season and Red Bull had won every single race prior to last weekend's Singapore Grand Prix.
Beyond the competitive disappointment of being beaten, Verstappen showed no real emotion over the loss of Red Bull's perfect record or the fact his own win streak ended at 10 grands prix in Singapore, where Ferrari's Carlos Sainz took victory.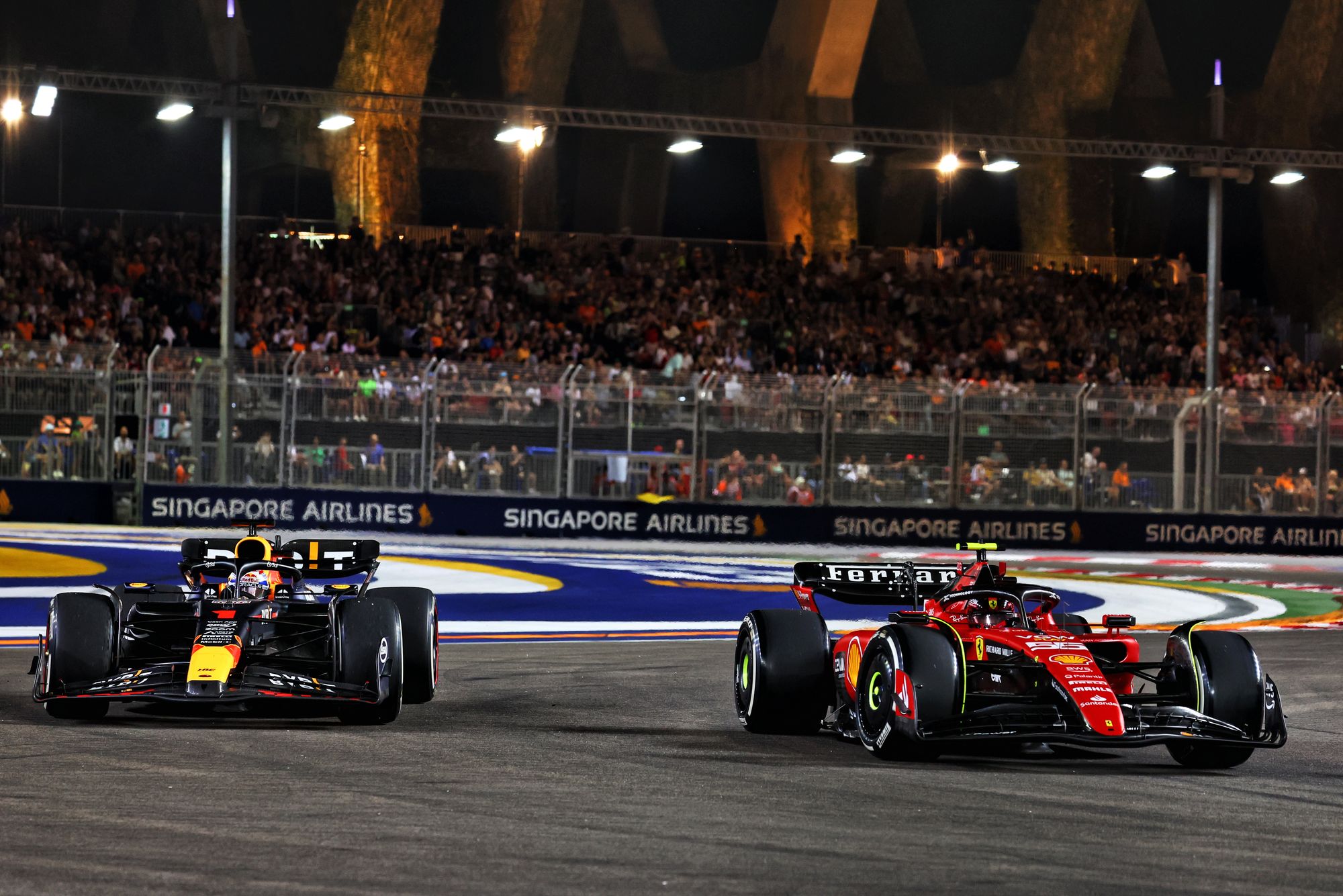 That, he said, is because he knows Red Bull lost on merit, dismissing a suggestion that he may have seen the bigger picture that an exciting race, not won by Red Bull, may have been better for fans watching.
By the same token, Verstappen said he believes that "real" fans would not have been turned off by Red Bull winning so much in the first place.
"Honestly, I have zero interest in that," Verstappen said on Thursday in Japan.
"For me it was just we got beaten, in a very clear way. I don't think about what is good for Formula 1.
"I don't think it's necessarily bad what was happening to Formula 1 because we were just better than everyone else. And if people can't appreciate that, then you're not a real fan.
"But that's how it goes. That's why I was also super relaxed about it, because we didn't perform and other people did a better job than us.
"Then of course they deserved to win.
"They shouldn't win because people say it's boring that we are winning."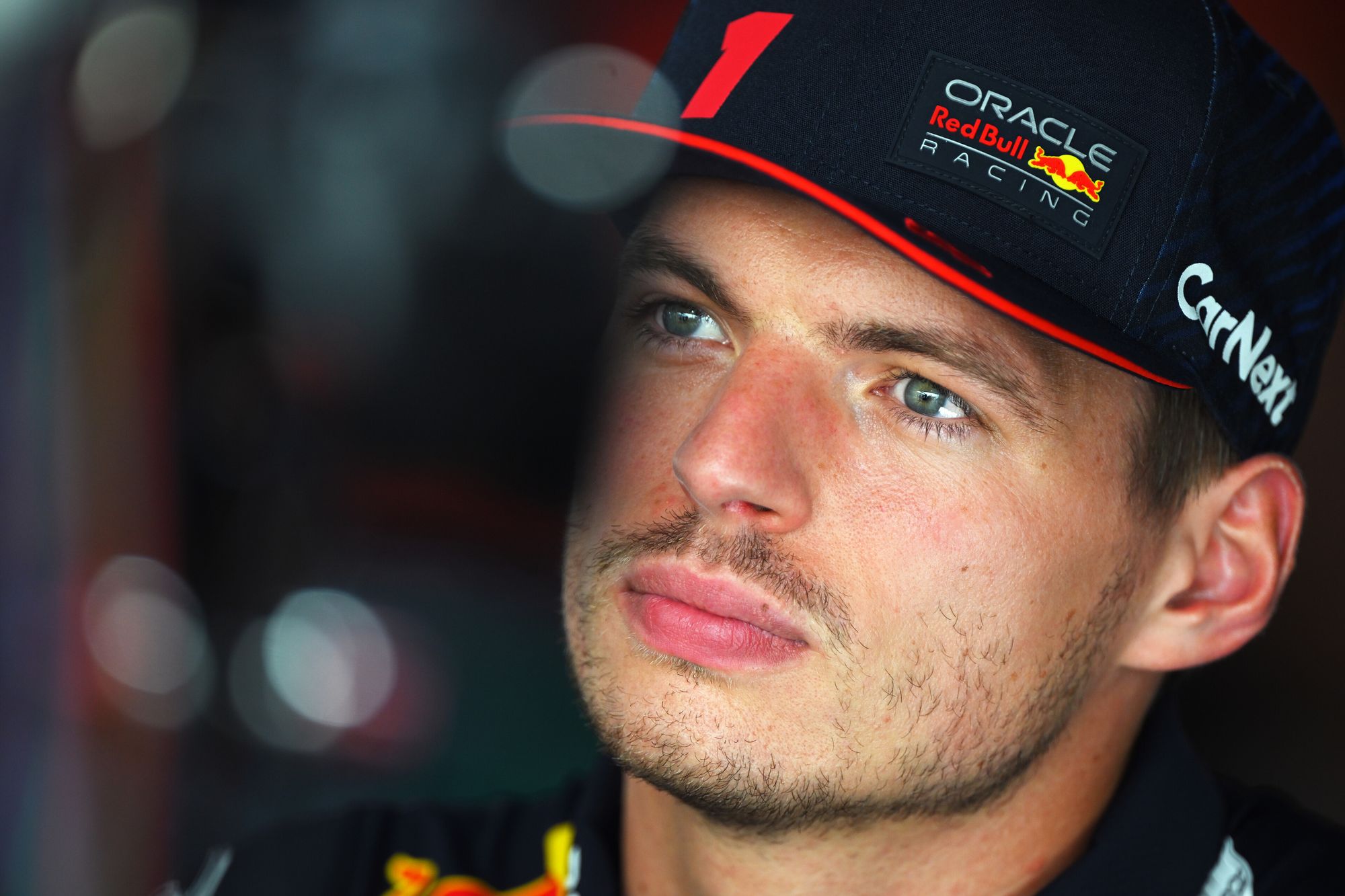 Punchy and almost certainly antagonising as Verstappen's comments will be received, they convey a sentiment he clearly, sincerely believes. He is often very matter of fact about such issues.
And he is not exactly wrong. Hopefully F1 fans can and do respect Red Bull's success and Verstappen's role.
They are examples of world-class sporting quality that command respect, and their record-breaking achievements this year should be appreciated.
But there is a difference between appreciating and enjoying something. And outside of the legions of Verstappen and Red Bull Racing fans, their unbroken runs were unlikely to be greatly enjoyed. Comfortable race wins and inevitable outcomes are not as fun to watch.
To many, last weekend's Singapore GP was easily the best race of the season - not necessarily because a Red Bull did not win, although that will have mattered to some, but because it was such a closely run thing right until the very end.
And to be fair to Verstappen, he isn't just talking the talk. He does sincerely seem to accept - appreciate? - that someone else won in Singapore because they deserved to.
Asked about his overriding emotion from the run of wins finally ending, he said: "I have no emotion.
"Yeah, we stopped winning for one race. S*** happens! We won 10 in a row before that.
"So, of course I would have liked to win there as well. But I also know that there is always going to be a day where you have done that weekend where then you're not winning or things go wrong. And yeah, unfortunately, it was that weekend.
"We just move on and try again."
WILL RED BULL START A NEW WIN STREAK?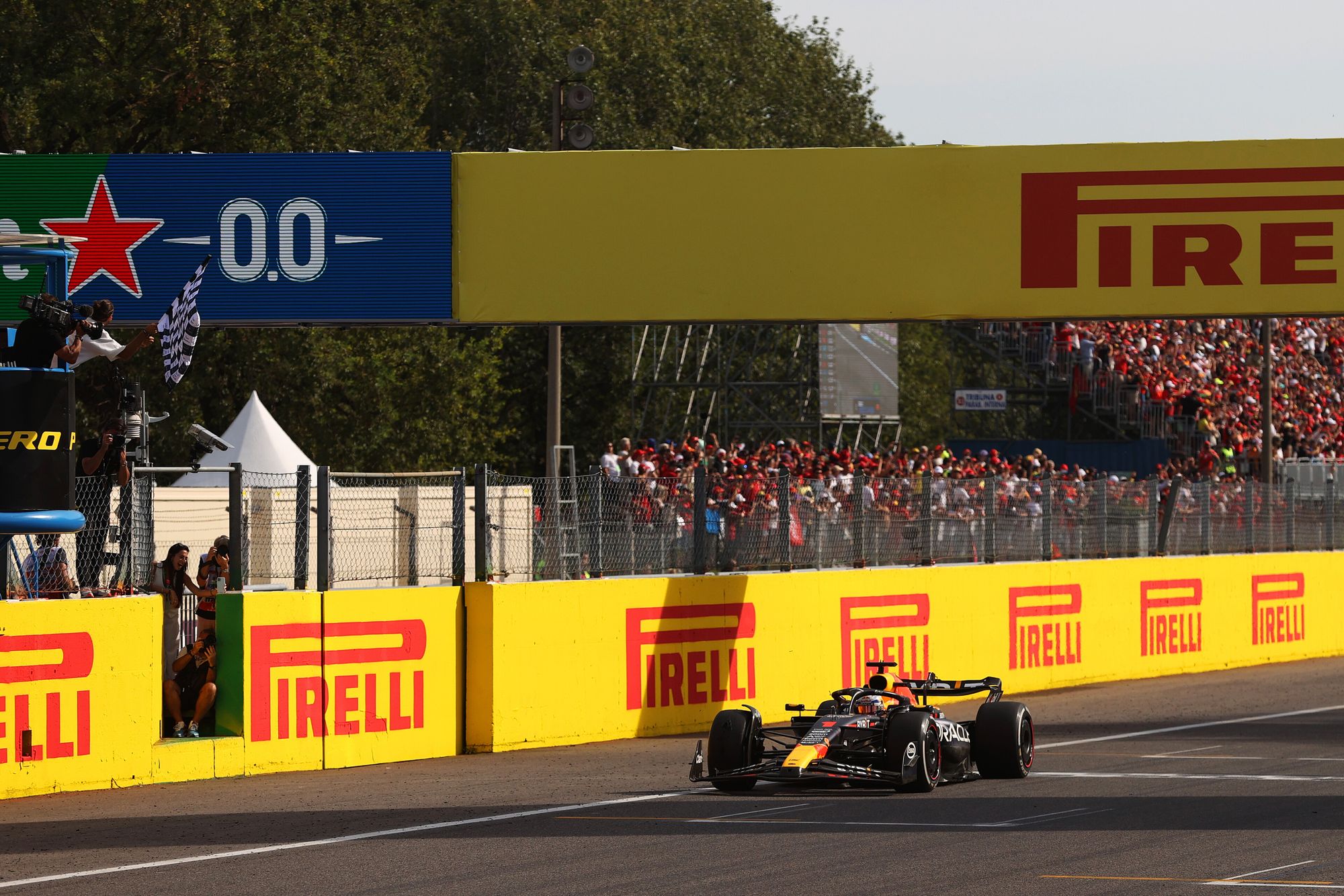 After being beaten in Singapore, the big question leading into this weekend's Japanese Grand Prix is whether Red Bull will immediately return to winning ways.
The overwhelming feeling a few days ago was that Red Bull had been caught out by a mix of specific circumstances based around the anomalous demands of the Singapore street track.
However, there remains an underlying curiosity over whether Red Bull might also have suffered at the hands of one or both of two FIA technical directives that have become a talking point again since the summer break - one relating to flexible bodywork, the other to manipulating rules about how the plank and underfloor are used.
While Red Bull said the technical directives had "zero" impact on its cars and how parts were operated, rival teams want to see if there is any sign of an enduring dip in performance at the much more conventional Suzuka circuit.
Red Bull, meanwhile, remains adamant it should be a one-off, as Verstappen believes what went wrong there was grounded in fundamentally getting the set-up wrong from the start.
He and team-mate Sergio Perez are confident Red Bull will bounce back at Suzuka after what was, by its standards, a dismal weekend in Singapore, even though Perez actually admitted that the team "still don't understand fully what went so wrong".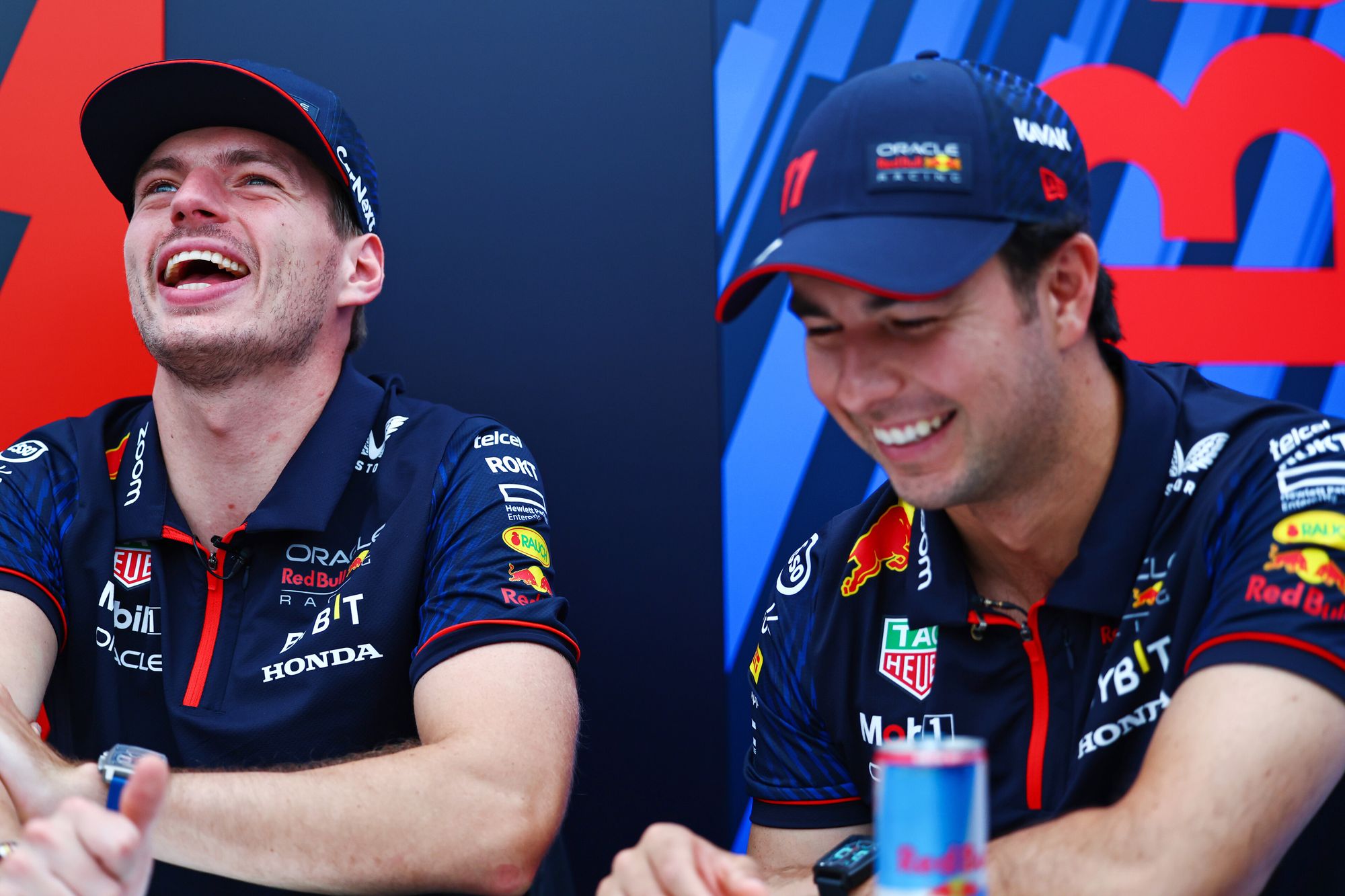 "We have some ideas, but this track is very different so there should not be a reason why we are not strong in Suzuka," said Perez.
"This should be one of the best circuits for us.
"We obviously have some good ideas [about] how we prepared the weekend and the misinformation we had where things went wrong.
"There's some good indications that we probably approached the weekend with the wrong set-up.
"[In the simulator] it felt good [at Suzuka] and it felt bad in Singapore.
"So, hopefully it aligns well and it can be a good track for us."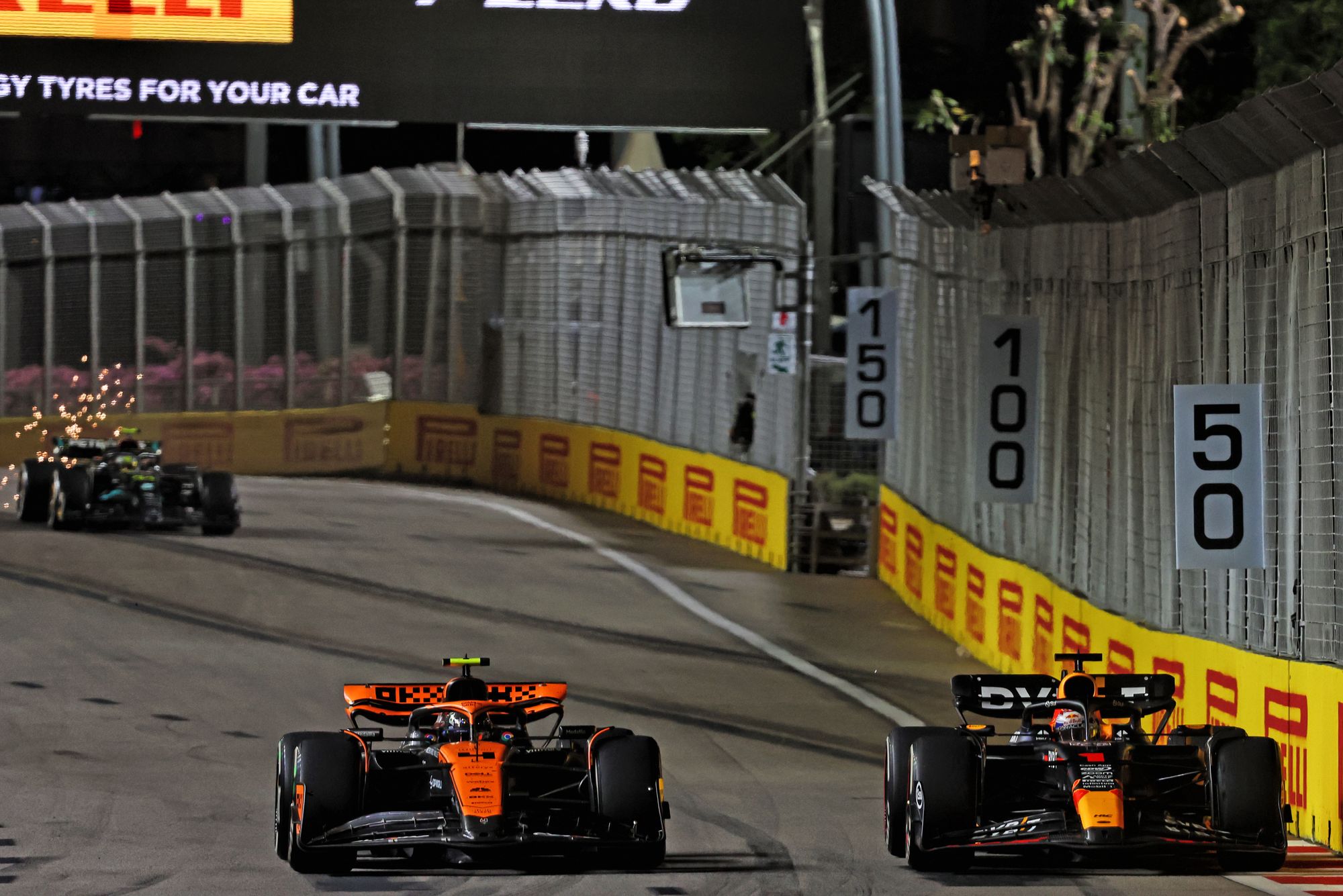 Verstappen shared that sentiment but warned the upgraded McLaren in particular could pose at least a serious qualifying threat.
"When you look around, McLaren has been making great gains," said Verstappen.
"They are normally quite good in high speed as well so they can be quite strong here."
Asked if that meant properly challenging Red Bull, he replied: "Yeah, I think so. It's quite impressive to see where they started and where they are now.
"Over one lap especially they can be very strong. The race pace, you never know. But for sure over one lap I definitely see them being very competitive."