If Max Verstappen has ever looked incompatible with a Formula 1 car, it was in the early stages of the 2022 season while battling the Red Bull RB18's initial flaws.
Red Bull switched development focus to its 2022 car later than it wanted because of the intensity of its 2021 title fight, which meant it started the season with an overweight and ill-balanced car.
It was particularly vulnerable to the lazy handling nature prompted by the new technical regulations, which have largely created cars that are not so responsive at the front – mainly due to a combination of the weight, the aerodynamic centre of pressure, and a relatively weak front tyre.
Essentially, the Red Bull was not as nimble as its predecessors, in a regulation set that already made the cars quite lethargic and prone to awkward cornering traits, like locking up under load.
Although the Red Bull was still at the upper end of what such a car could achieve, it was not at all like the cars that Verstappen has been so superb at dealing with in recent years.
"It was heavily overweight, in the wrong place," says Verstappen of the RB18 at the start of the year.
"And that gave you a lot of locking and a lot of understeer.
"I couldn't really rely on that because it was always a bit unknown when it would happen in the corner.
"So going into a qualifying lap, in the first few races, was always a bit of a guessing game for me in Q1, Q2, Q3. 'Am I going to lock? Am I going to understeer?'"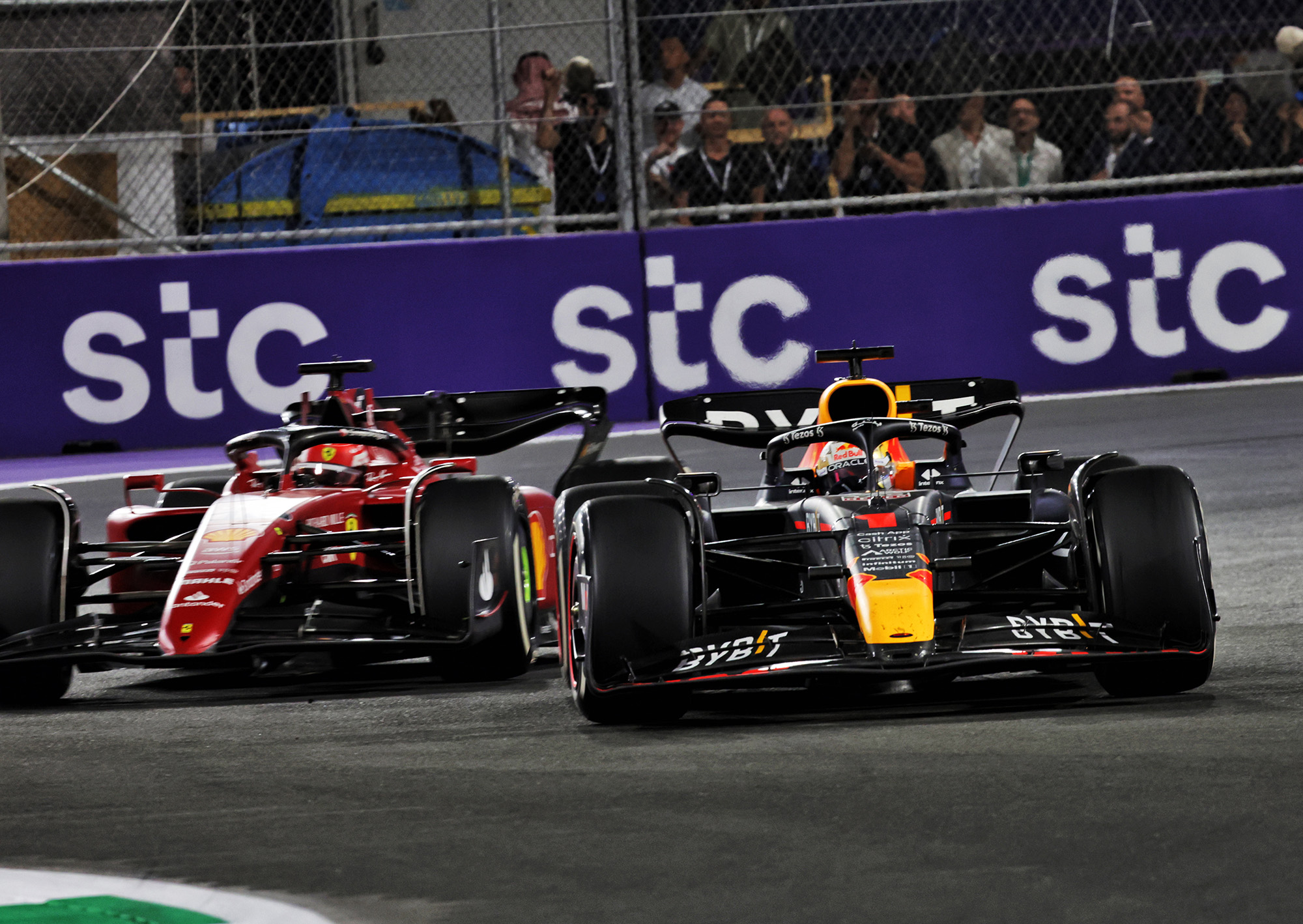 Verstappen is a great improviser, so he was usually able to deal with this. That's why he could still be efficient in this version of the Red Bull, as his fight for victory in Bahrain and first win of the season in Saudi Arabia proved.
But it is not his favoured way of driving, for Verstappen is famously good at tip-toeing a car through the narrow divide between a strong front end and a loose rear.
In early 2022, "I could just not drive to the limit of the car", Verstappen admits, at least not as comfortably. It's been well documented that this helped leave Verstappen vulnerable to team-mate Sergio Perez, who thrives with the kind of benign front end that the RB18 had initially.
That's why Perez scored a great pole in Saudi Arabia, had the edge on Verstappen in Monaco, and was also strong in Azerbaijan before Verstappen overhauled him in the race.
Verstappen felt he was "adapting all the time" because of the way the car behaved so differently track to track. So, while it only took until the fourth round of the season for Verstappen's season to start turning around, it was a few further races before he looked more at ease in the car.
"As soon as we got rid of most of the weight, the car just became a lot more agile, how racing cars should be," he says. "And that helped me a lot."
It eventually manifested itself in some stunning statistics for Verstappen. But the headline numbers of 2022 do flatter the overall quality of the RB18 and would have seemed impossible to driver and team early on given what they were dealing with.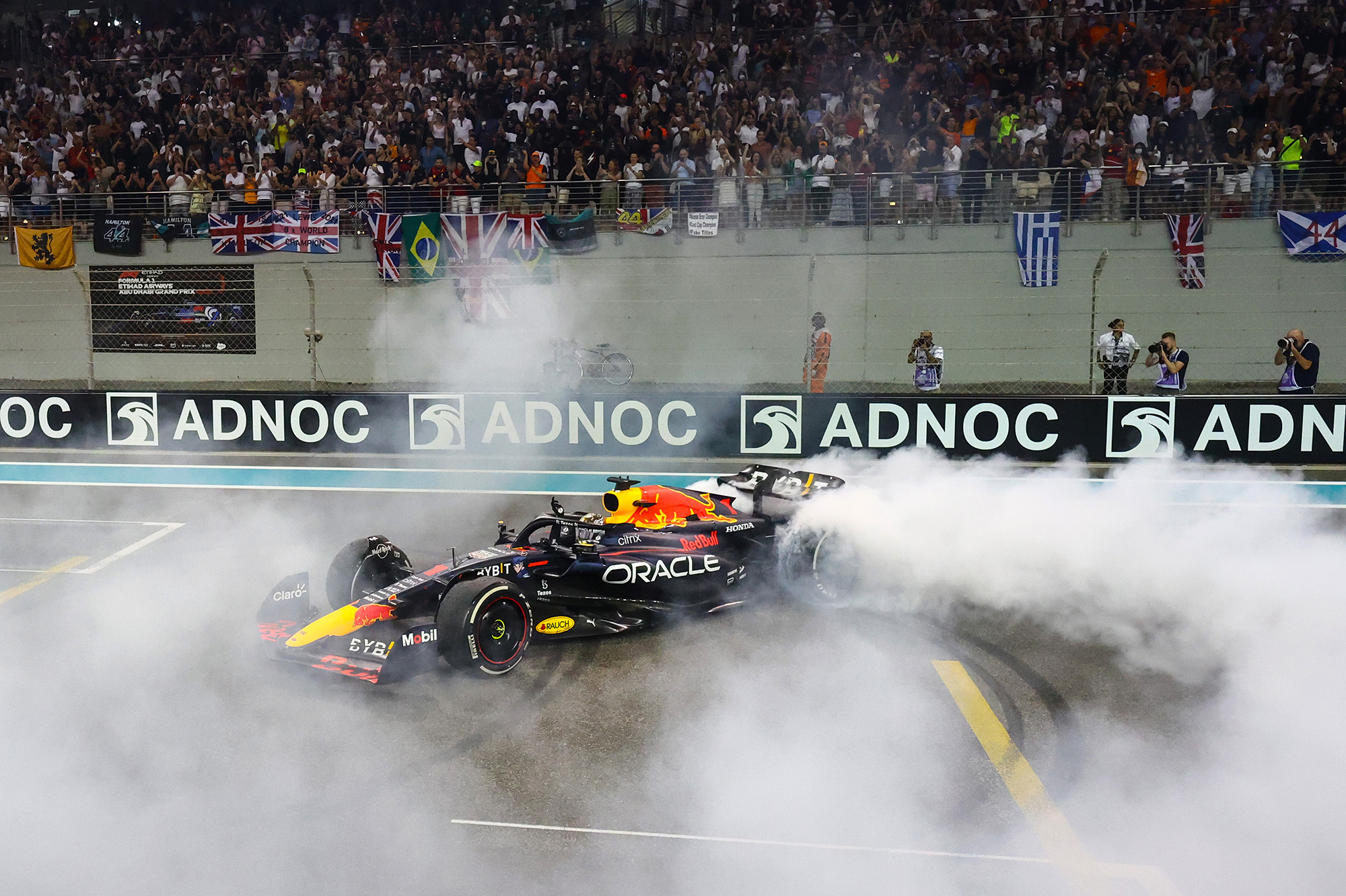 It's interesting to ponder how Verstappen's year would have looked without the strong development work Red Bull undertook and the success it had in taking weight out of the car and mitigating the RB18's weaknesses.
In all likelihood he would have still won plenty of races and kept Perez at arm's length. But clearly, he had tougher weekends in the first third of the year, when the car was at its worst, compared to the rest of the season as it got better.
So, it's possible he would have had a few more dips along the way, maybe one or two more weekends like Monaco, where he needed more time in a weekend to get on top of the car.
But the car also had a lower performance ceiling. So, there was a limit on what he could achieve anyway. And there's a familiar theme in how Verstappen views this issue.
"It's lazy because it was really overweight," Verstappen reiterates. "And I tried to drive to the limit of the car, but that was slow.
"You have to adapt to it. And then I was adapting throughout the races where we were losing the kilos.
"As soon as it became a bit more agile, and responsive, it's better. And it's a faster car as well. I think that's how race cars should be anyway."
Verstappen doesn't hide his personal preference for how a car behaves and the evidence of his career backs that up. In fact, when Verstappen has a positive front end, he has such great feel that it almost doesn't matter whether it results in a skittish rear end or not – he has the ability to handle it and take it to the limit.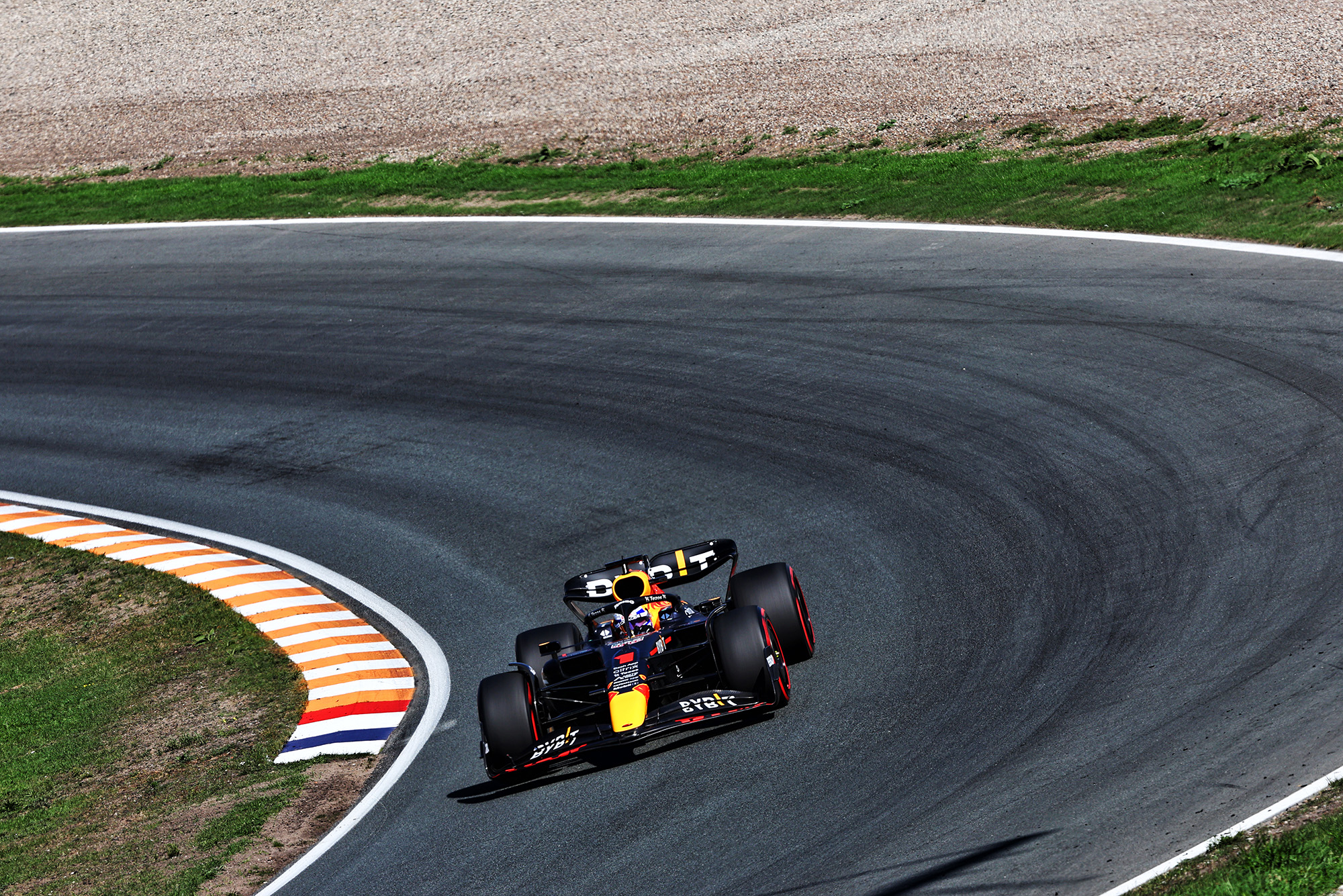 That's harder for him to do with a car balance at the other end of the spectrum, although clearly still possible. And it would do Verstappen a disservice to suggest he just muddle through the opening races until Red Bull sorted its car out.
Not only did he play a part in the push to make the car more agile he was also very competent in the meantime at dealing with what he had.
"Max is technically extremely gifted," says Red Bull chief engineer Paul Monaghan.
"He did a lot of work as a youngster, often guided by his father. And you can see the legacy of that.
"He knows what he's talking about within the car. And he knows what he wants. And with his engineers, they know how to deliver a car that he finds nicely-balanced, drivable, and looks after its tyres well enough that he can manage a situation.
"If you look at his record over the past seasons he's been with us, it's stunning."
Usually that has been with a car more in tune with Verstappen's preferences. And turning the RB18 into something more akin to that was clearly key to what Verstappen went on to achieve in 2022.
Spending the entire year playing the same "guessing game" as the early months may not have changed the end result, but reaching it would have been less straightforward.