Alpine's reliability problems with its 2022 Formula 1 engine were mainly rooted in "auxiliary" components including one that caused a "headache all season long".
The Renault works team overhauled its power unit ahead of the engine freeze that kicked in this year, having had a performance deficit in recent seasons.
That involved such a high workload and a late sign-off for the final 2022 design that Renault cut short the usual full validation process, willingly risking problems if it meant extra performance because the engine freeze does allow changes to address reliability concerns.
This manifested itself in several race-ending or weekend-compromising problems for the Alpine team over the course of the year, mostly on Fernando Alonso's car – much to the two-time F1 world champion's irritation, which he voiced more loudly as the season progressed.
However, Alpine's technical team believes that the gamble paid off because there were no "major issues" on the internal combustion engine itself this year despite that being the focus of most change.
The only notable exception was the Singapore Grand Prix where both Alonso and Esteban Ocon retired within a few laps of each other with different problems with the V6 in their respective cars.
Alpine executive director Bruno Famin, who oversees the Viry engine facility that operated under the Renault Sport banner until this year, said that was "very strange" but otherwise "all the problems we had were much more on the auxiliaries side".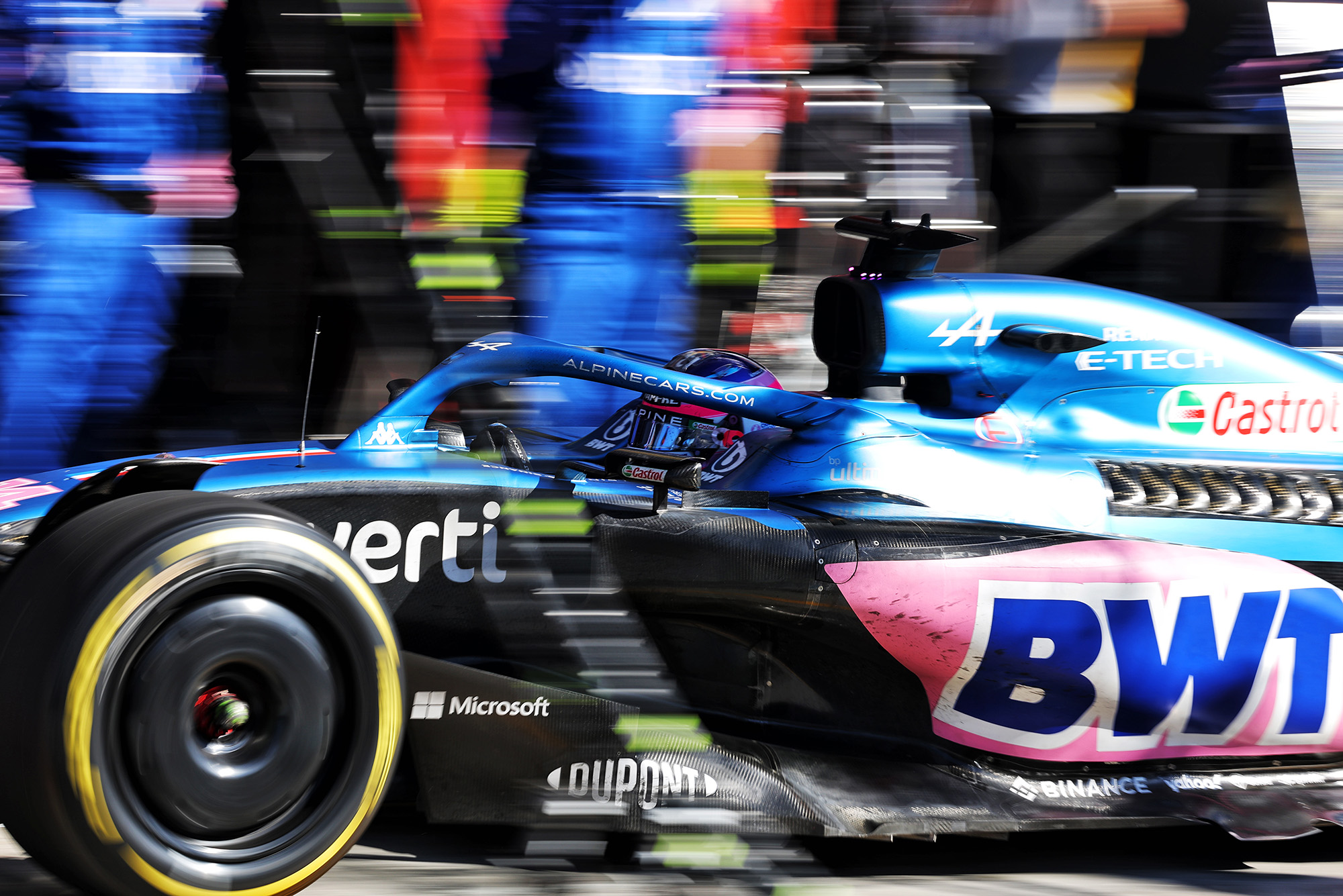 This is consistent with Alpine team principal Otmar Szafnauer stating at the end of the year: "We should have a more reliable powertrain next year, even though some of the issues we had were really with the powertrain, there were the ancillary bits.
"But we have to redesign those and fix it."
These include the water and fuel pumps, with the water pump a particular source of trouble for Alpine. The redesign required to completely solve the persistent issue with it was considered too big a job to be possible until 2023, most likely because it was too complicated or time consuming to do in-season without compromising the validation process again.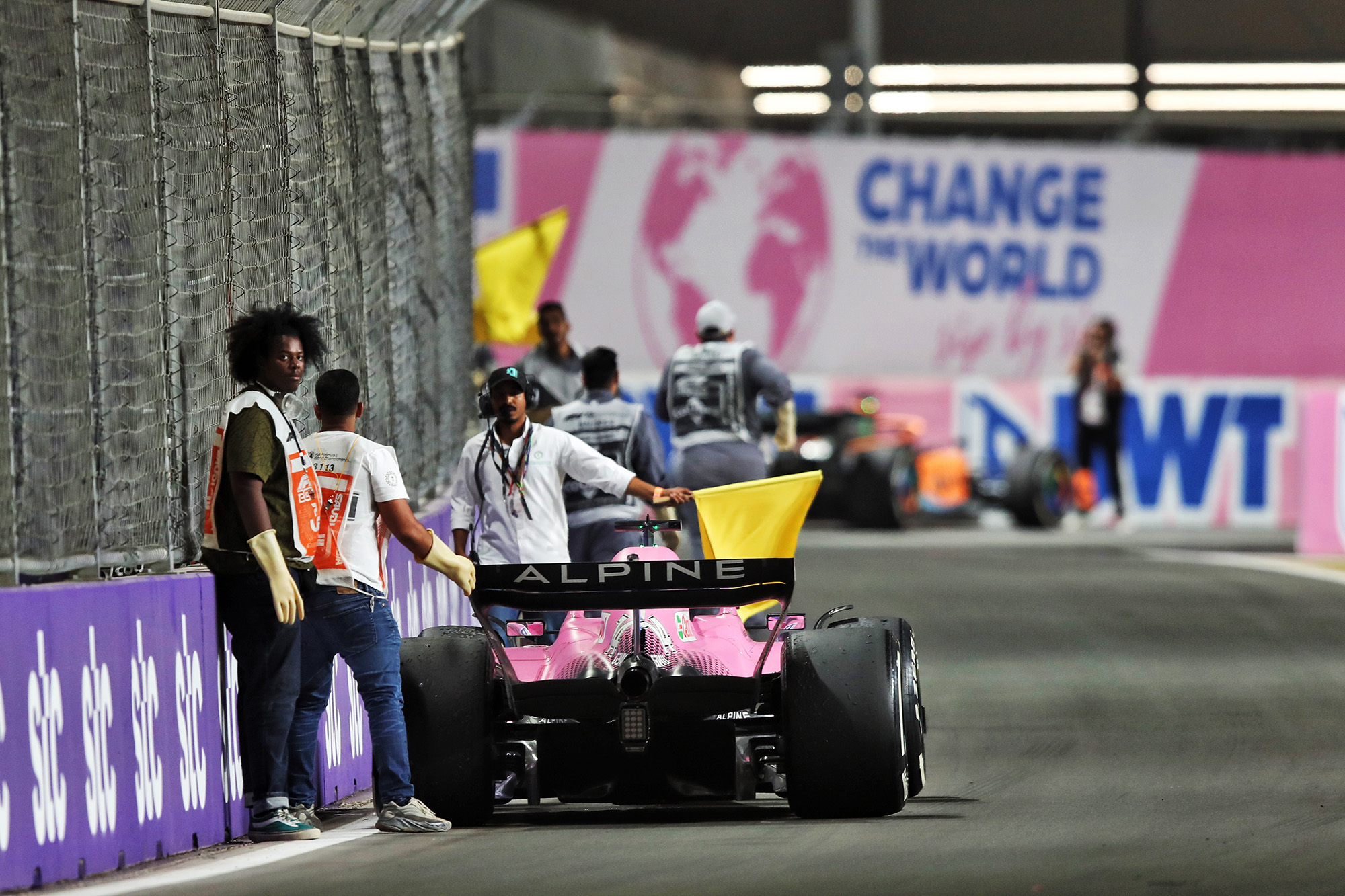 The water pump first caused a major problem at only the second race of the year, when Alonso retired in Saudi Arabia and Alpine had to replace the entire power unit afterwards as a result.
Alonso also retired from the Italian Grand Prix with what Alpine said was a water pump problem.
"We are already working deeply on details, especially on the auxiliary side," said Famin.
"The water pump has been a headache all season long for us, and we improved it as much as we could in 2022. But it was clearly not enough.
"It was the concept itself of the water pump we had to change and we are going to change it for '23. And then we really hope that the problem will be solved for next year.
"But we are pushing our validation processes and trying to improve it, trying to do it in the best possible way, in a much better way than we have done for '22.
"If we have not done it fully in '22 it was not because we did not want to, it is because we prefer to push on the development side.
"I know that the target for '23 is to keep the same level of performance for sure and to make everything reliable."
Famin said that while some of the problems in 2022 were with parts supplied by third parties, Alpine should not make excuses because its validation process should have uncovered the issues.
Having more time to focus on specific items over the winter should address this.
Several senior Alpine figures are confident that the organisation has improved its capacity to identify and resolve issues where there is not an underlying problem like with the water pump.
Technical director Matt Harman believes this has allowed Alpine to understand the "myriad root causes" of everything it suffered in 2022.
"It's been well documented that we took a bit more risk," said Harman.
"And it's borne fruit, we now have a competitive package in that area and it allows us to compete.
"It's just about getting through these problems. We've got a very strong recourse process that we follow quite carefully.
"We don't want to have problems, but we need to get to the root cause of them quickly, and then not have them again.
"I think, as a team, we're getting very strong at that.
"I'm expecting to see a completely different profile to our reliability next year."