Esteban Ocon won the war with Alpine Formula 1 team-mate Fernando Alonso in 2022, but lost the performance battle as the overall results were distorted by the vagaries of reliability.
But despite their relationship becoming increasingly fractious as Alonso headed out of the exit door, their collective efforts served the team well. That's reflected in their points totals, 92 for Ocon and 81 for Alonso, being more than enough to beat McLaren to fourth place in the constructors' championship.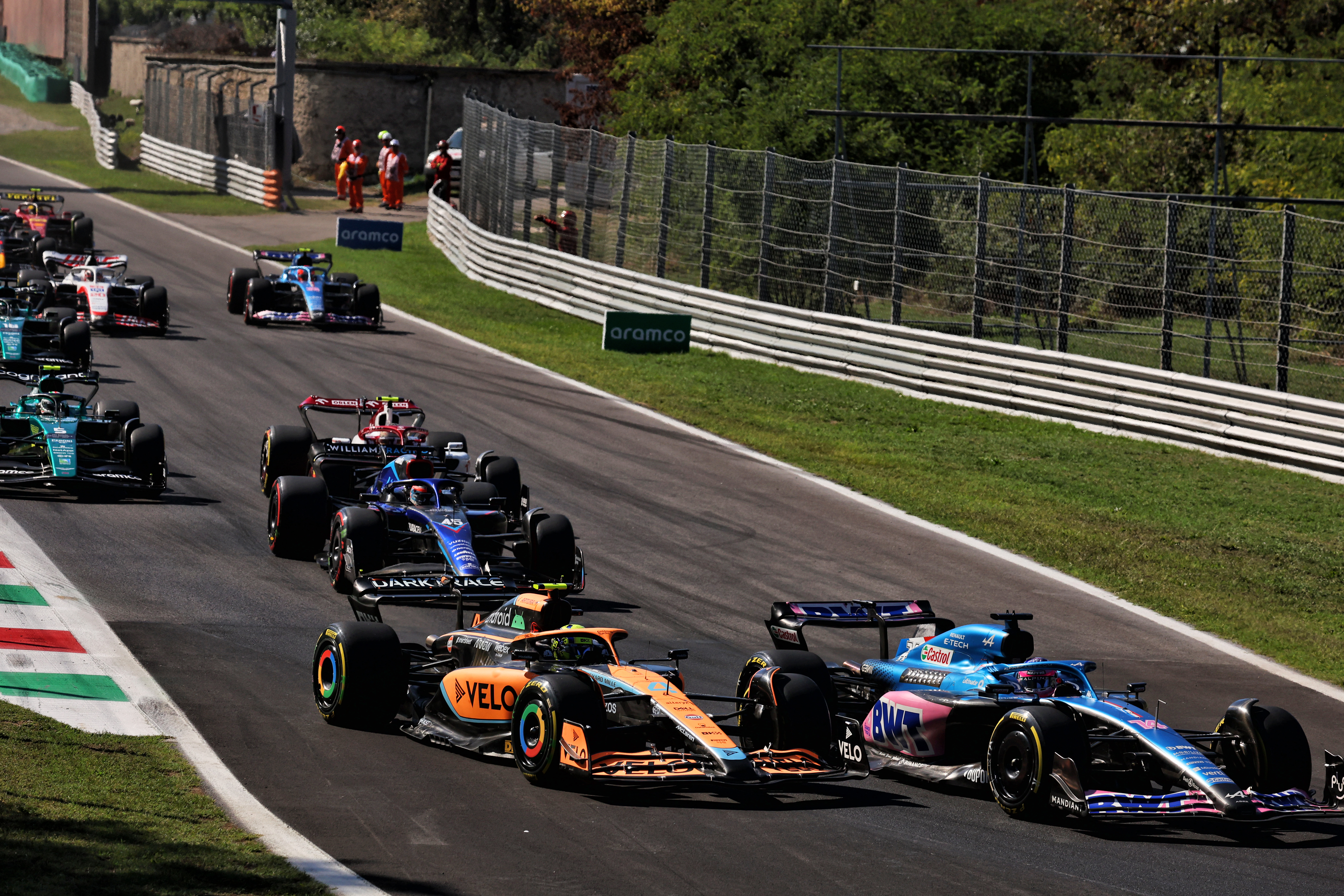 The qualifying battle went marginally Alonso's way by a margin of 7-6 where a fair comparison could be made in dry conditions. That represented an average advantage of half a tenth.
That reflects well on Ocon, although it was Alonso who generally produced the most eye-catching turns of pace and found ways to take the Alpine A522 to its greatest heights. This is a consequence of Alonso's improvisational style, a contrast to Ocon's precise and sensitive approach that exemplifies a subtler kind of car control.
In Australia, Alonso had the pace to be on the second row (his claim that pole position was possible was overly-optimistic) before an oil leak caused a hydraulic failure and resulting crash. In Canada, he qualified on the front row on intermediate rubber, while there were also outstanding qualifying performances in Singapore and the USA.
But the fact that the majority of those performances were undermined by problems outside of Alonso's control on Sunday is revealing. Only at Austin did he translate that startling speed into he kind of result that his pace merited – seventh place. And that was after a five-place grid drop for a sixth ICE, his car improbably surviving hitting Lance Stroll and being fired into the wall, and a successful time penalty appeal.
Alonso retired from six races, including in Mexico where he was classified 19th, and made very clear that he was frustrated with the reliability problems. Unsurprisingly, he was particularly vocal on these problems once he'd made his shock decision to sign for Aston Martin.
"I'm happy that it's finished," he said after the Abu Dhabi Grand Prix. "There are facts that this year have been a little bit against us in Car 14. Six DNFs, but also the races that don't count as a DNF but were like a DNF, like Australia with the qualifying problem, the sprint race in Austria where I didn't even start the race and things like that.
"So I think about nine or 10 reliability issues, which at this level is not acceptable and they all happened to my car."
But while Alonso did have the thick end of the Alpine problems, Ocon was far from immune. A gearbox problem in qualifying ruined his Imola weekend, while he also had failures in Britain and Singapore. But he did have fewer problems, taking 16 points finishes to Alonso's 14.
Suzuka – where Ocon's fourth place marked Alpine's best performance of the season – exemplified the Frenchman at his best. He qualified well and drove precisely and intelligently in defending against Lewis Hamilton, the high point of his strongest season in F1 as he continues to evolve as a driver, with the Brazil and Austria weekends also ones he rates among his best.
While Alonso has generally taken the limelight, Ocon worked harder than ever in 2022 – harder than his team-mate, he claimed – and remains one of the most sensitive and precise drivers on the grid. He's also established a methodical and intelligent way of working through grand prix weekends, albeit one that Alonso not-so-subtly hints reflects the fact it takes him longer to get up to speed.
There were occasions when he appeared a little too focused on beating his team-mate, notably in the battle with Alonso in Saudi Arabia, in defence in Hungary and at Interlagos, but by and large Ocon kept out of trouble, made fewer errors than Alonso and produced consistent results. That's despite the fact there were the usual occasional weekends where he was at odds with the car and struggled to recover from there.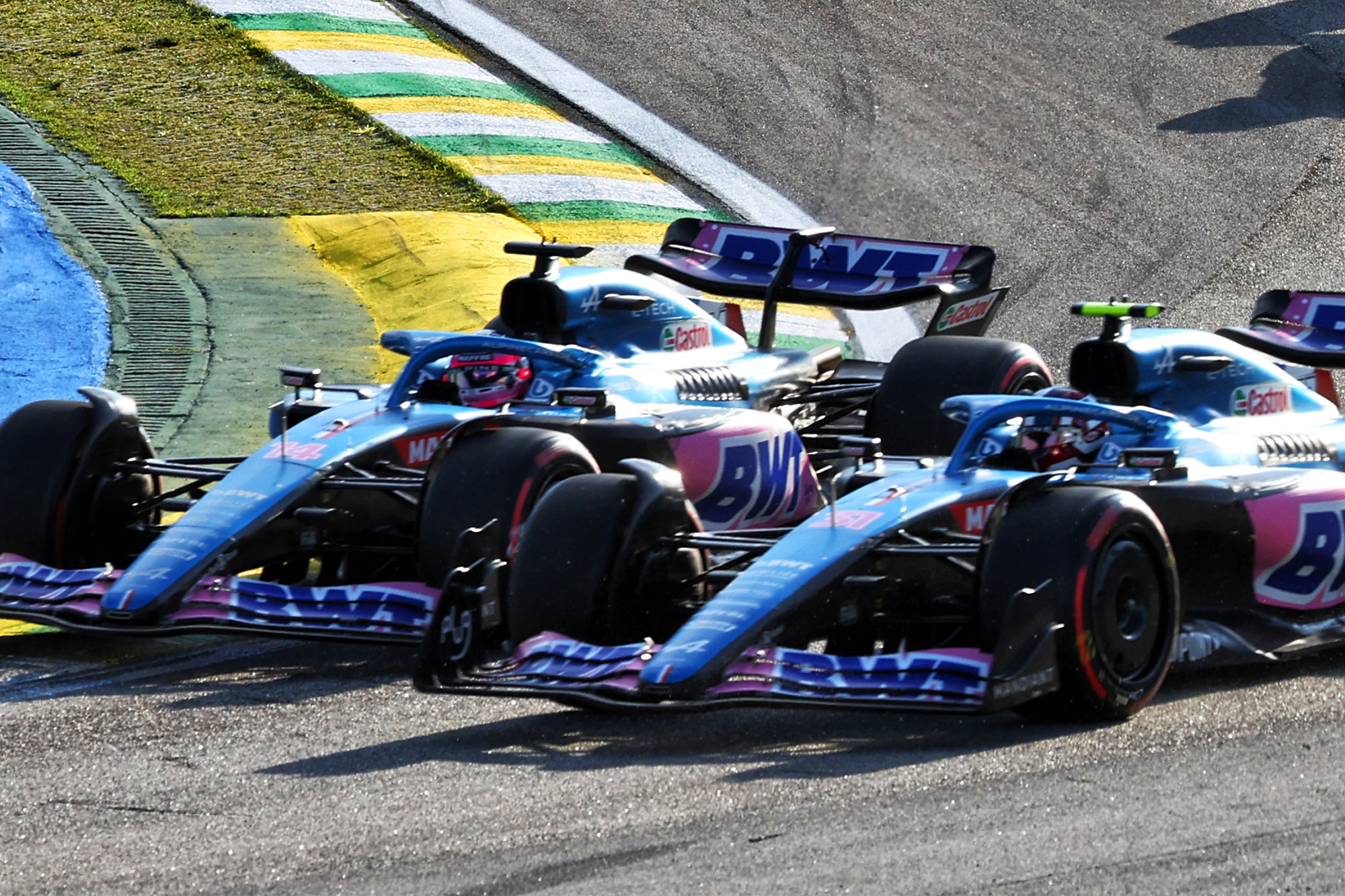 As for Alonso, he continued to be probably the most intelligent positioner of a car in battle, regularly gaining ground on first laps and getting the better of his rivals more often than not.
But there were mistakes, notably hitting Ocon at Interlagos and Pierre Gasly in Miami – as well as moments where he pushed things too far, such as with his track-cutting antics in Miami and weaving in an ailing car on the last lap in Montreal to keep Valtteri Bottas behind. All four of those moments earned him penalties. But this desire to push things to extremes is also what makes him so formidable.
Alonso's departure to Aston Martin is unquestionably a loss to the team, as despite his advancing years he remains a potent force in F1. As he liked to say, he lost a huge amount of points to unreliability in 2022 and could conceivably have been up there with Lando Norris in the standings, meaning seventh place rather than his actual ninth.
But while Ocon was second-best of the Alpine drivers in 2022, he wasn't outperformed by a big margin and also had a strong season. After all, he had to be close enough to Alonso to benefit from his team-mate's problems.
For the first time in his F1 career, Ocon heads into 2023 as both the more experienced and the incumbent driver in a team, a situation he will be determined to make the most of as Alpine hopefully edges closer to the top three teams.