Red Bull driver Max Verstappen says competing in simracing is the "best way of staying sharp" ahead of Formula 1's planned return to action in the Austrian Grand Prix on July 5.
The 22-year-old has had regular simracing outings during the coronavirus lockdown, joining fellow pro drivers in championships like Team Redline's Real Racers Never Quit and the official virtual Supercars series, but also participating in simracer-dominated categories like The Race All-Star Series and the Porsche Esports Supercup.
Most recently, he finished second in the feature race of the Porsche championship's latest round in Barcelona, and scored a podium in the BMW SIM 120 Cup at the Nurburgring.
While Lewis Hamilton recently suggested he sees no benefit in simracing because of how different it is to real-world driving, Verstappen believes it will help keep him in the right zone ahead of the planned first race of the delayed F1 season in Austria.
"I've been driving a lot on my simulator as well, and that might sound like it's quite different to the real world," said Verstappen in an interview with David Coulthard held on the Puma Instagram channel.
"But at the end of the day, you're still doing qualifying with pressure, you're still doing starts, you're still doing overtakes, you're looking after yourself on the first lap not to crash and stuff like that.
"So doing pit stops, doing pit-box entries, all these kinds of things you need to do in the real world as well.
"I think it is the best way of staying sharp in that way."
Despite seeing simracing as a key part of preparing for the coming season, Verstappen shares Hamilton's belief that the process of driving the simulator is different to the real-world racing given the lack of physical feel.
He explained to Coulthard, who has recently taken delivery of a sim set-up but admits he has much work to do to get up to speed, that using headphones is an advantage given how important it is to use tyre noise to help speed up reactions to car movement.
"Initially, you lack a bit of the feeling under braking and stuff or when the car starts to slide," said Verstappen.
"Most of the time, for example, if you would spin, I would see already one second before that we had to correct but I think it's because you don't have the g-force feeling and you have to rely a lot on the sound of the tyres sliding or stuff like that.
"That's what I use a lot on gaming for example, try it through the headset and you can hear like when tyres are sliding and stuff like that.
"When you put your headset on it just arrives faster to your ears [compared to speakers] so you can respond a bit faster."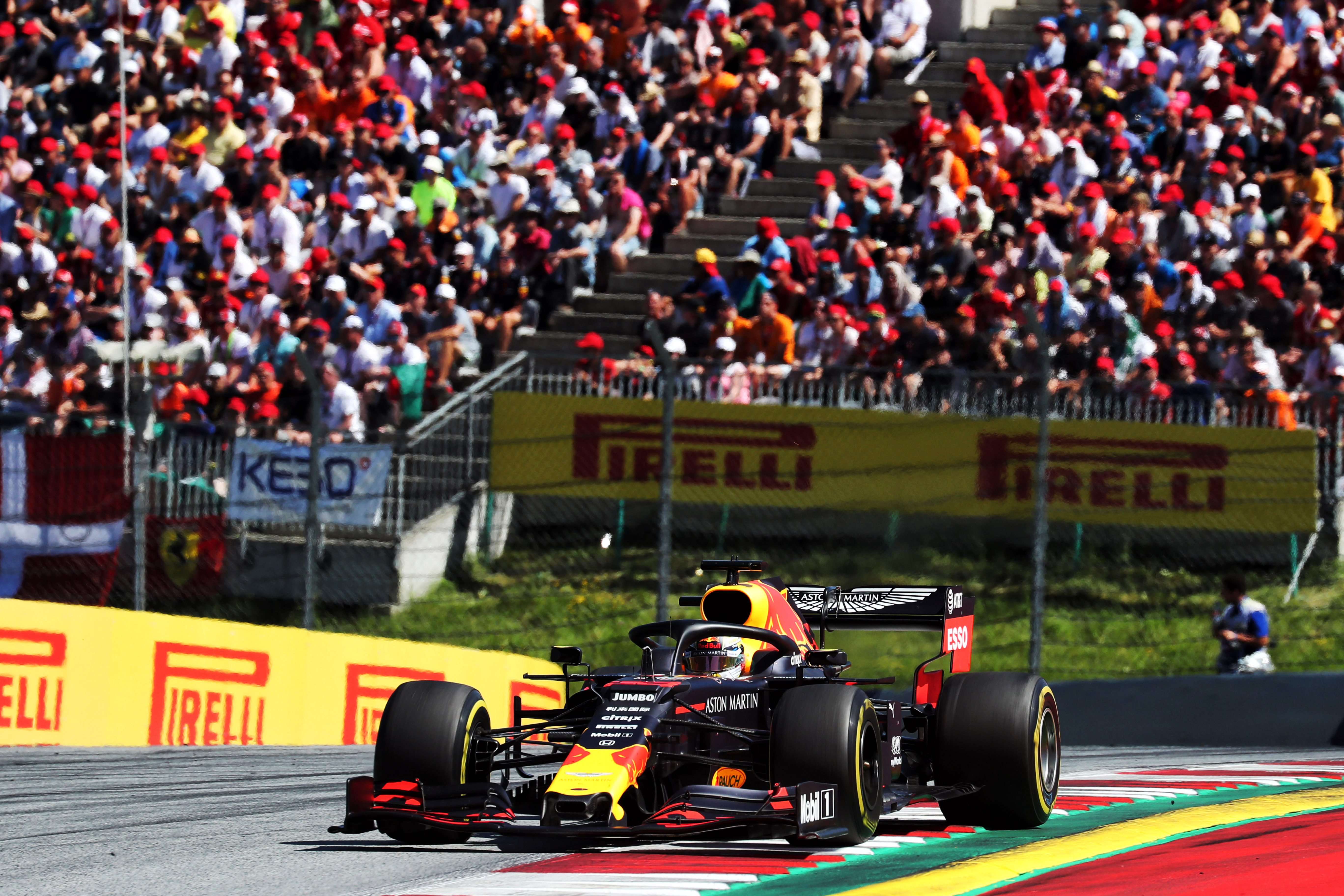 Verstappen is looking forward to the first race being held at the Red Bull Ring, a venue where he won in 2018 and '19, should F1's current plan come off.
Although the absence of the crowd means the 'Orange Army' of Verstappen supporters will not be there to cheer him on, he is determined to do his best to repeat those results.
"The funny thing is, when you look at the track, up until last year was never looking like it was going to be our favourite track but somehow we always had a good result," said Verstappen.
"Last year, we brought an upgrade to the car because we were struggling a bit in the beginning [of the season] and that definitely made a big difference.
"The year before that it was all about tyres in the race and we managed to keep the tyres alive, so always some interesting things have happened there to be able to win.
"With so many fans up until this year they were always there to support me, especially last year when I was coming through the field to try and win that race, they were always every lap going crazy when I was passing.
"This year, if we're going there it will be a bit different but that doesn't mean that we will not give our very best and we'll definitely try to make the best of it and try to get a good result again."