Maximilian Benecke took both race wins in the second round of the Porsche Esports Supercup, beating Red Bull Formula 1 star Max Verstappen in race two.
In qualifying it was Joshua Rogers who was the fastest and scored the full available qualifying points, while Sebastian Job, the championship leader heading into this round, was only 59 thousandths of a second slower in second.
But with the top eight qualifiers reversed, Beneke started the sprint race from third place.
A good start from Benecke pulled him alongside the front two, and he braked later and ran around the outside of the first corner of the Barcelona circuit to take the race lead.
From there he was unchallenged as Sindre Setsaas finished in second place and polesitter Jarrad Filsell finished the 15-minute-long race in third.
Several top names were caught up in drama on the first lap, as reigning champion Rogers was tapped by Alejandro Sanchez and then spun at the final chicane.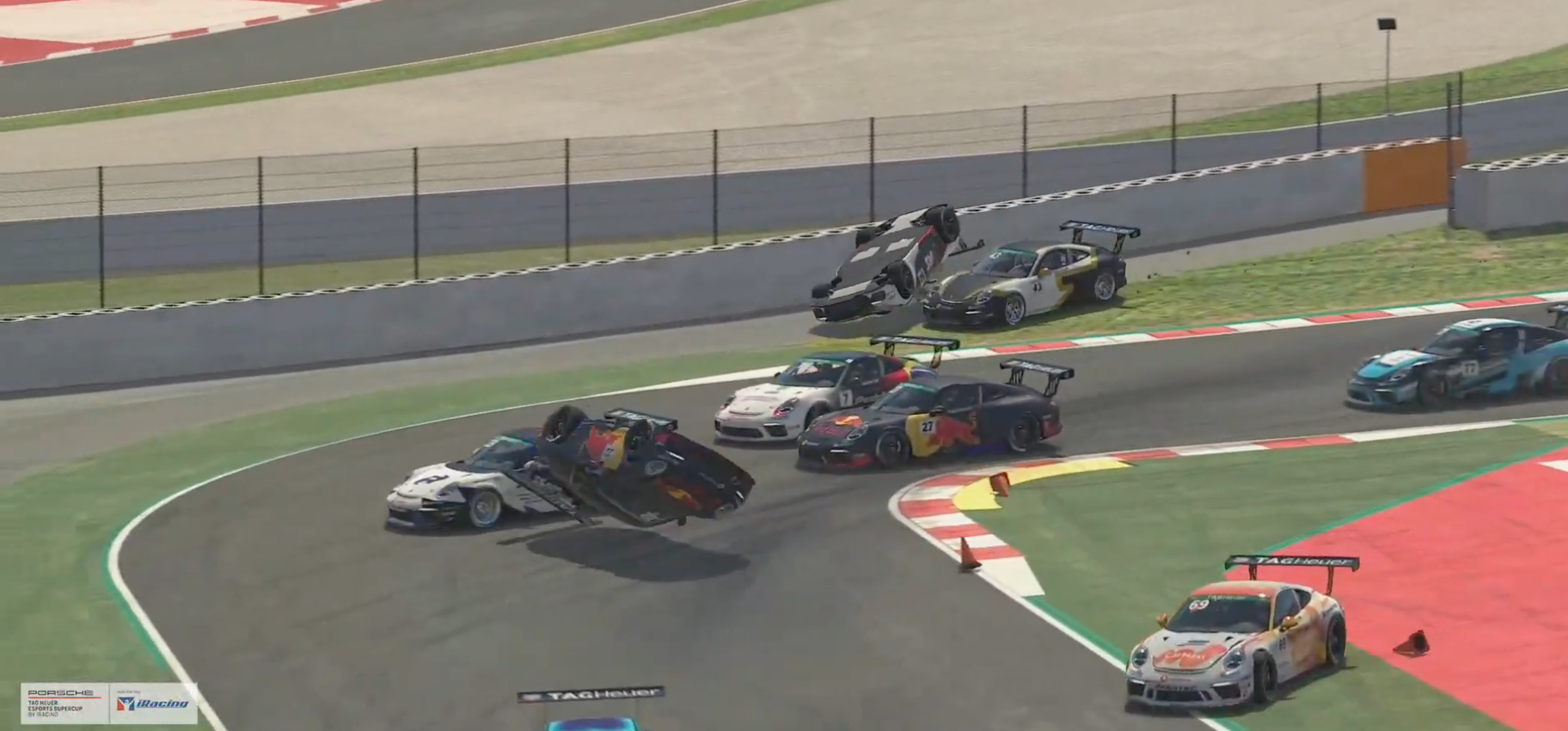 Job tried to take evasive action but in the process he steered into Verstappen's car, causing Job to lose rear end grip, slide down the track and roll on the sausage kerb at the next part of the complex.
Verstappen was able to navigate through the spinning cars to end the first lap in eighth place, two positions further up than where he started.
A move on Aleksi Uusi-Jaakkola down the main straight gave Verstappen his finishing position of seventh for the sprint race.
Benecke's sprint race win put him on pole position for the main race, and he led from lights to flag to take back to back race wins.
Verstappen started from seventh but gained four positions after the first couple of corners, as both Tommy Ostgaard and Sanchez ended up in the gravel on the outside of Turn 2.
The F1 driver then overtook Setsaas for second place with a diving move down the inside of the first corner.
The gap between Benecke and Verstappen consistently hovered at around 1.5 seconds, but Verstappen was unable to get close enough to challenge for the win.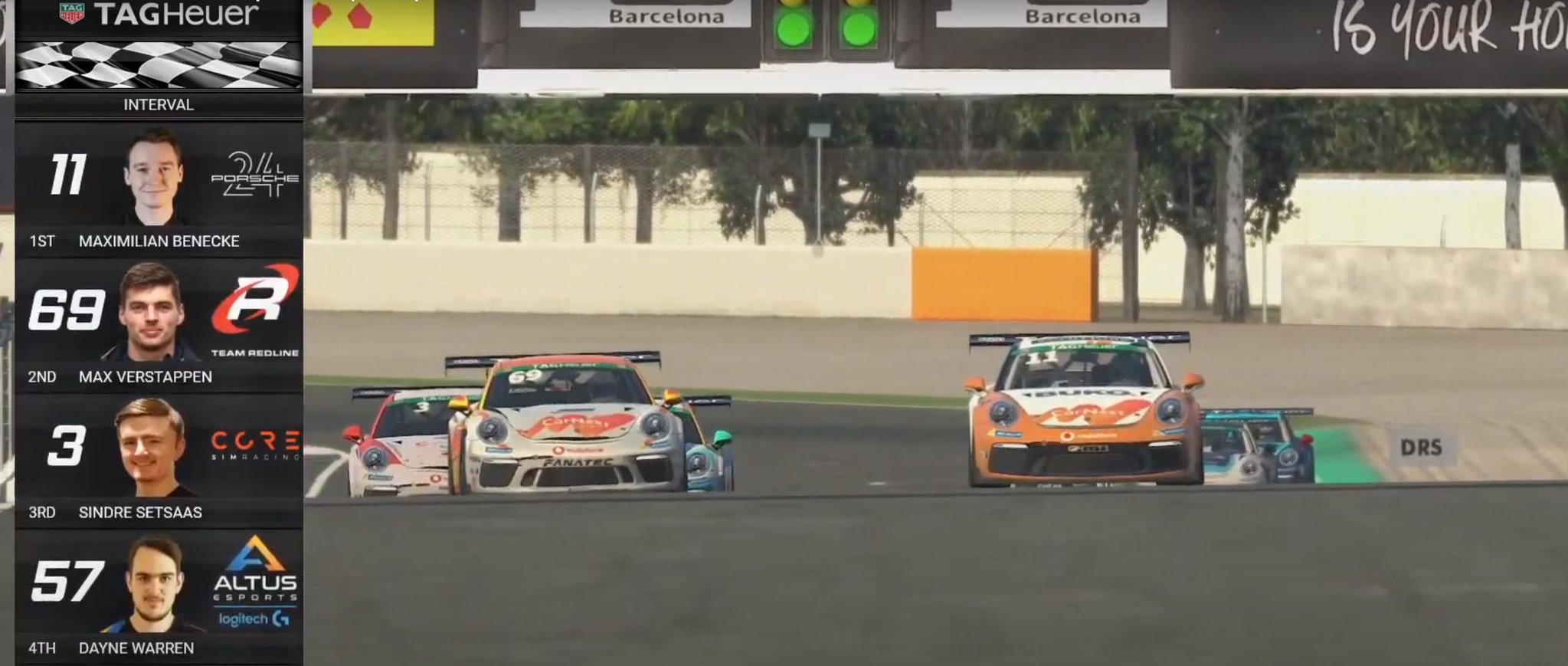 Setsaas took another podium behind them in third.
Dayne Warren finished the sprint race in fifth and went one better in the main race, and now leads the championship with 103 points – four ahead of nearest rival Brian Lockwood..
Rogers, after retiring from the first race, started the main race in 37th but gained 22 positions over the course of the half-hour race to cross the line in 15th. His decent haul of points means he sits third in the championship.
Job finished the main race in 26th, having spun further down the order when he made side-on contact with David Williams when trying a move for 20th.
The next round of the Porsche Esports Supercup takes place in two weeks' time using the Donington Park circuit.