The 2021 Bahrain Grand Prix delivered one of the most exciting season-opening races in recent memory, with the long-awaited title fight between Lewis Hamilton and Max Verstappen kicking off in earnest.
Verstappen had started the race on pole and was the favourite going into the race, but it wasn't long before normal service was resumed and Hamilton headed the field after the first pitstops – smashing F1's record for laps led in the process.
As the laps eked by and Hamilton's medium tyres reached the end of their life, Verstappen piled the pressure on the seven-time world champion and took the lead, only to be ordered by race control to hand the place back immediately afterwards due to track limits infringements.
So Hamilton streamed to another win, but was that race control decision the right one? Our writers have their say.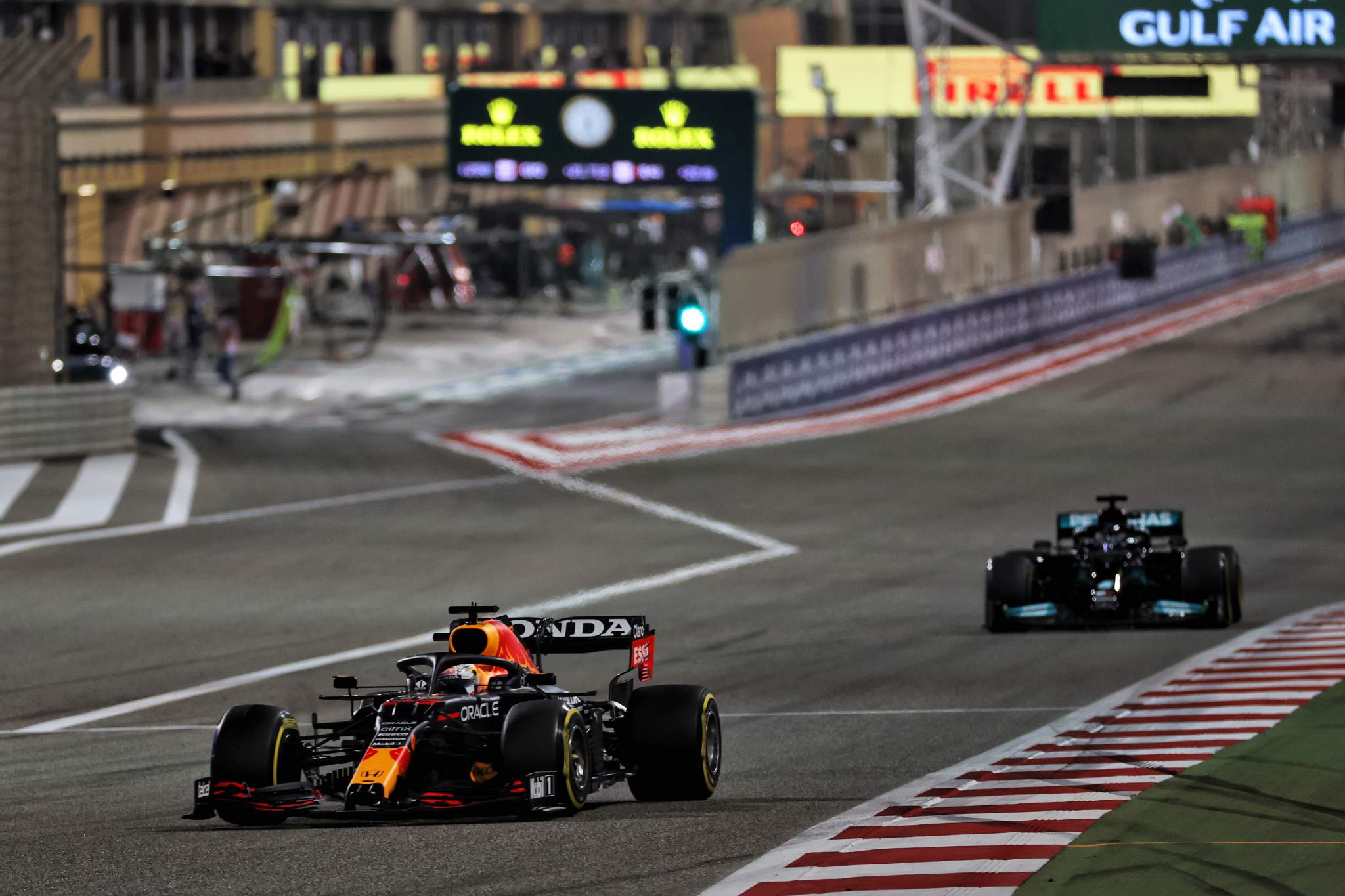 RED BULL SHOULD'VE ARGUED IT
Matt Beer
I suspect the penalty for ignoring a direct instruction from race control would've ended up being a hefty one, but in Red Bull's shoes I'd have definitely been inclined to buy a bit of time by arguing this incredibly dubious call a bit.
Given that enforcement of track limits rules at corners can change from day to day, and was already contentious during the race (with Red Bull radioing Verstappen to say it was worth flouting them because the Mercedes were doing so unpunished, and Hamilton then being told by race control not to), this was a miserable way for such an absorbing season-opener to be resolved.
Even if Red Bull had still ultimately needed to acquiesce to the request, maybe a lap of debating it with the FIA could've bought enough time for Verstappen to work out his retaliation plan and make sure the place swap cost him as little as possible.
Hamilton drove brilliantly, but Verstappen was robbed. If this season stays as close as we all hope it will, that might even prove to be a title-deciding call, and that would be a travesty.
(Incidentally, the same would've been true if Hamilton's similarly ludicrous Spa 2008 penalty had cost him that title.)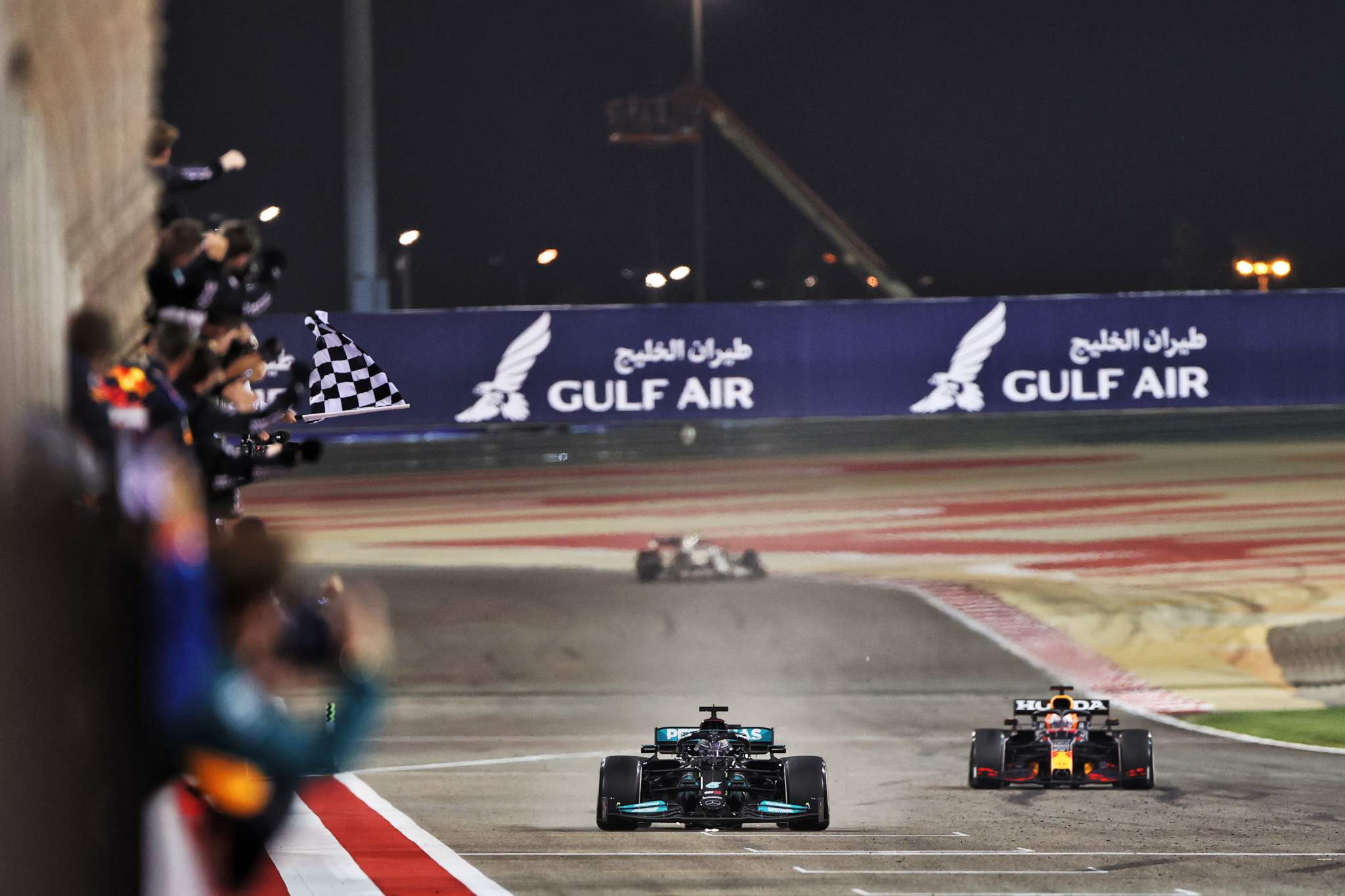 A little bit too much ambiguity
Mark Hughes
The order itself was correct in that Verstappen did pass only through putting all four wheels well off the track, rather like his pass on Kimi Raikkonen at Austin 2018.
But the question is the consistency of the enforcement of the regulation. There was far too much ambiguity about it. Even before that incident Hamilton had been warned about it and replied he thought that turn wasn't subject to the regulation and that he'd been doing it all race.
When you have ambiguity about which part of track you can use in the split-second of a race-deciding move it's all a little unfortunate. In the event it added just one more twist of excitement to a dazzling race, but it's something that needs to be clarified, not just here but everywhere.
Ignoring the call would've set a bad precedent
Edd Straw
Regardless of what the FIA said, Red Bull and Verstappen realistically had to cede the position. The gain isn't just measured in time, it's track position and if you can 'buy' a position for a five second penalty that's an awful precedent.
Ideally, they will have hoped to cede the position and still be able to get ahead of Hamilton in the remaining laps. It was a surprise that this didn't happen, but Verstappen needed to win on the track not off it.
That said, it's clear that FIA still isn't dealing with track limits as well as it should do given what was happening earlier in the race, so you can understand the frustration. This is an area that must improve so drivers and teams know where they stand.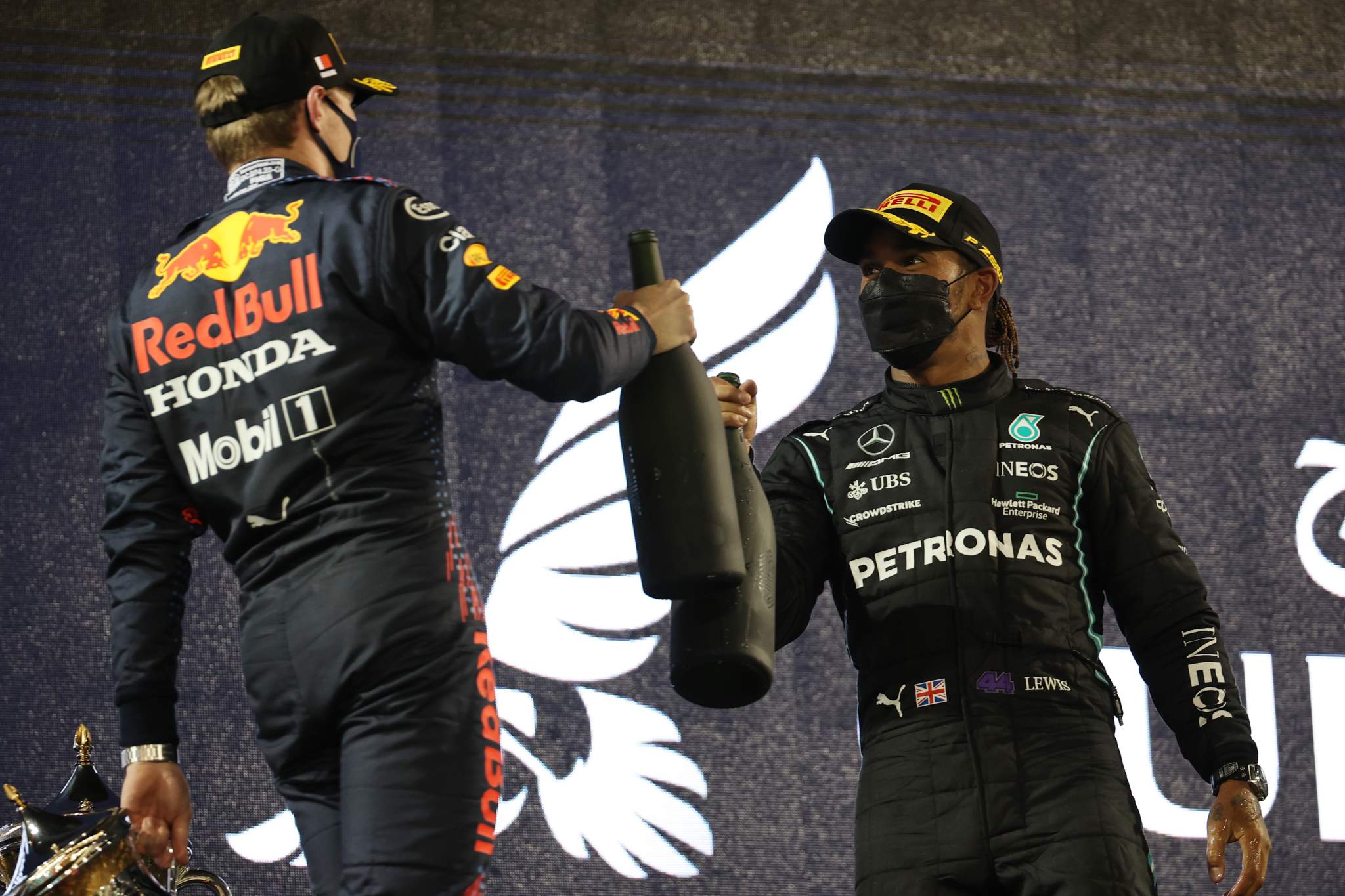 YES – BUT THE RULES HAD BEEN UNDERMINED
Scott Mitchell
From the moment the weekend started it was clear the track limits at Turn 4 would be a mess in some capacity. But I didn't expect it to be like this.
Based on the rules applied for the race, there's no controversy and it's a no-brainer. Verstappen went off-track to complete the pass, so it's not a fair move. Verstappen would have to yield on-track or lose the win post-race.
What's needless is that the changing rules undermine the spectacle.
We started with track limits not being monitored at Turn 4, then after FP1 that was changed for practice and qualifying – but not for the race. However, drivers were told they had to obey the sporting regulations, which include keeping all four wheels on the track.
But because the stewards weren't monitoring Turn 4 through the race, some drivers were going wide there during the grand prix until apparently being spotted and told not to.
So a driver could gain a small advantage a few times if they went unnoticed. It's obviously not exactly the same as a pass, let alone a pass for the win, but it's a needless inconsistency.
We should all just be celebrating a mega grand prix, one of the best season openers in recent memory, a tremendous effort by Hamilton and a valiant last-gasp effort from Verstappen gone awry. And maybe we all are, for the most part.
But it's stupid that track limits have been allowed to even enter the discussion.
AT LEAST IT WAS INSTANT
Glenn Freeman
It was the right call, and thank goodness that decision was made immediately. The last thing we'd have wanted was doubt hanging over the outcome of the race based on what race control might do. Verstappen being told a couple of laps later to move over, or even worse – getting a penalty post race having taken the flag first, would have been so much worse.
But that doesn't excuse the fact that F1 still handles track limits terribly. There shouldn't be any doubt, there shouldn't be the need for Red Bull to get an order from the officials. The FIA followed the rules it had laid out, but the way it laid them out and adjusted them through the weekend wasn't befitting of the pinnacle of the sport.
The way drivers were allowed to run out on that part of the track for an unspecified number of times before it was tightened up on as the race progressed was needlessly vague.
For the win to effectively be decided by track limits at that corner was a shame. But unfortunately for Verstappen, Red Bull, and plenty of us neutrals hoping for Mercedes to start the year with a defeat, it was the right decision to deem that pass illegal.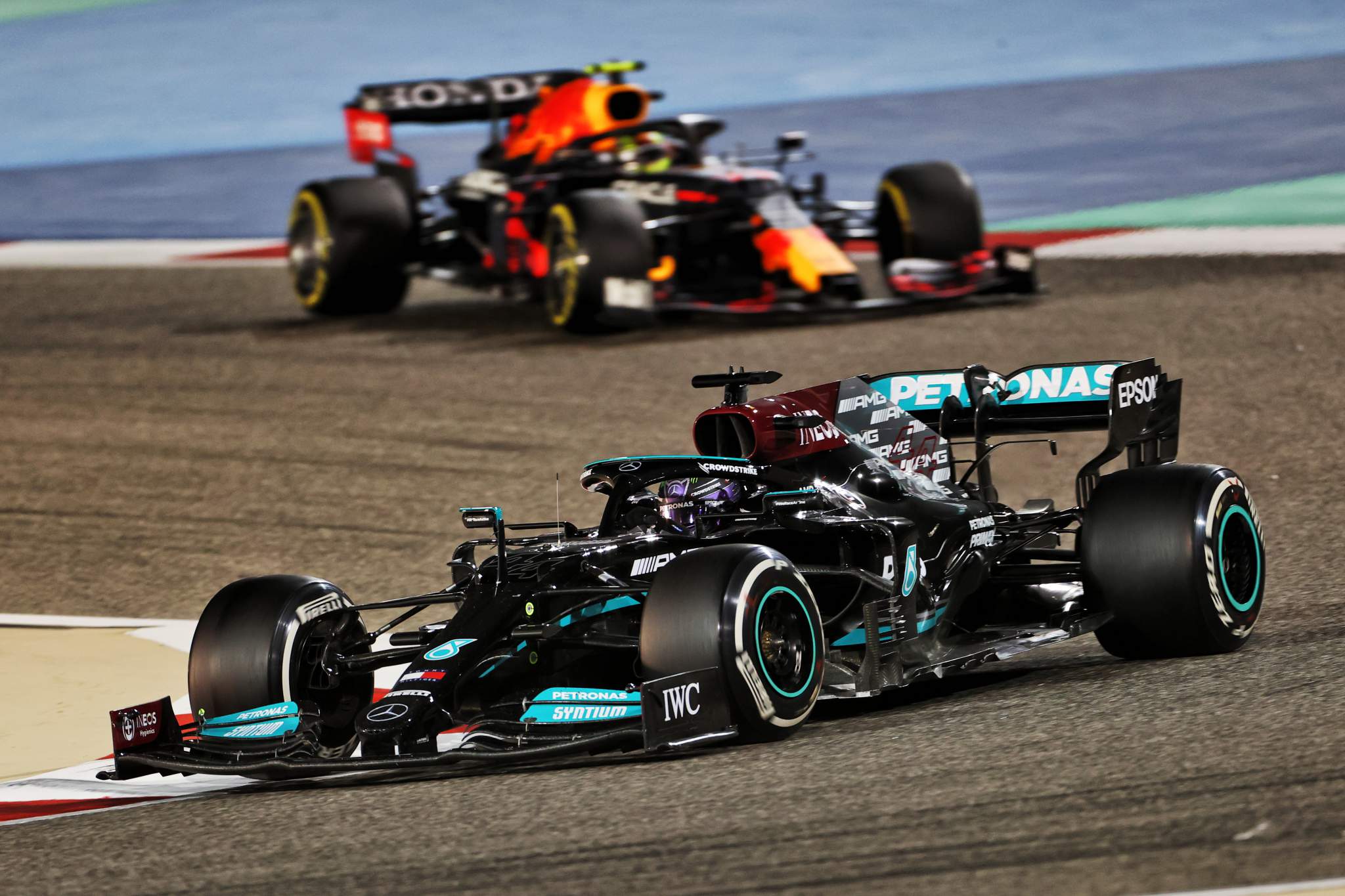 Questions for race control to answer
Gary Anderson
The call to Red Bull from race control was correct and it was correct for Red Bull to ask Verstappen to let Hamilton back through. Yes, he could have chosen a better track position to have done it but that's a different problem.
However, what was not correct from race control was allowing cars, especially Hamilton and Bottas, to abuse the Turn 4 track limits for the first 20 or so laps of the race. Once Red Bull told Verstappen about it and alerted race control, they then reacted and that is not correct.
We the viewers must have consistency, the drivers must have consistency so from lap one of the first practice session until the end of the race the track limit rules must be set and adhered to.
Even MotoGP has installed a pressure sensor system to monitor what it believes are the track limits. You don't need many sensors, there is a certain point where using the runoff will improve your lap time and then there is using it just to survive. F1, being at the front end of technology, should not need someone sitting in a room searching through video replays.