After catching our breath following a phenomenal Bahrain Grand Prix, The Race's writers have picked out the winners and losers from the opening round of the 2021 F1 season.
You can probably guess which respective category Mercedes and Red Bull slot into.
But while so much of the late-race focus was on the lead fight between Lewis Hamilton and Max Verstappen, there were so many more interesting stories unfolding further back and those are charted through the good and the bad from our writers below.
Winners
LEWIS HAMILTON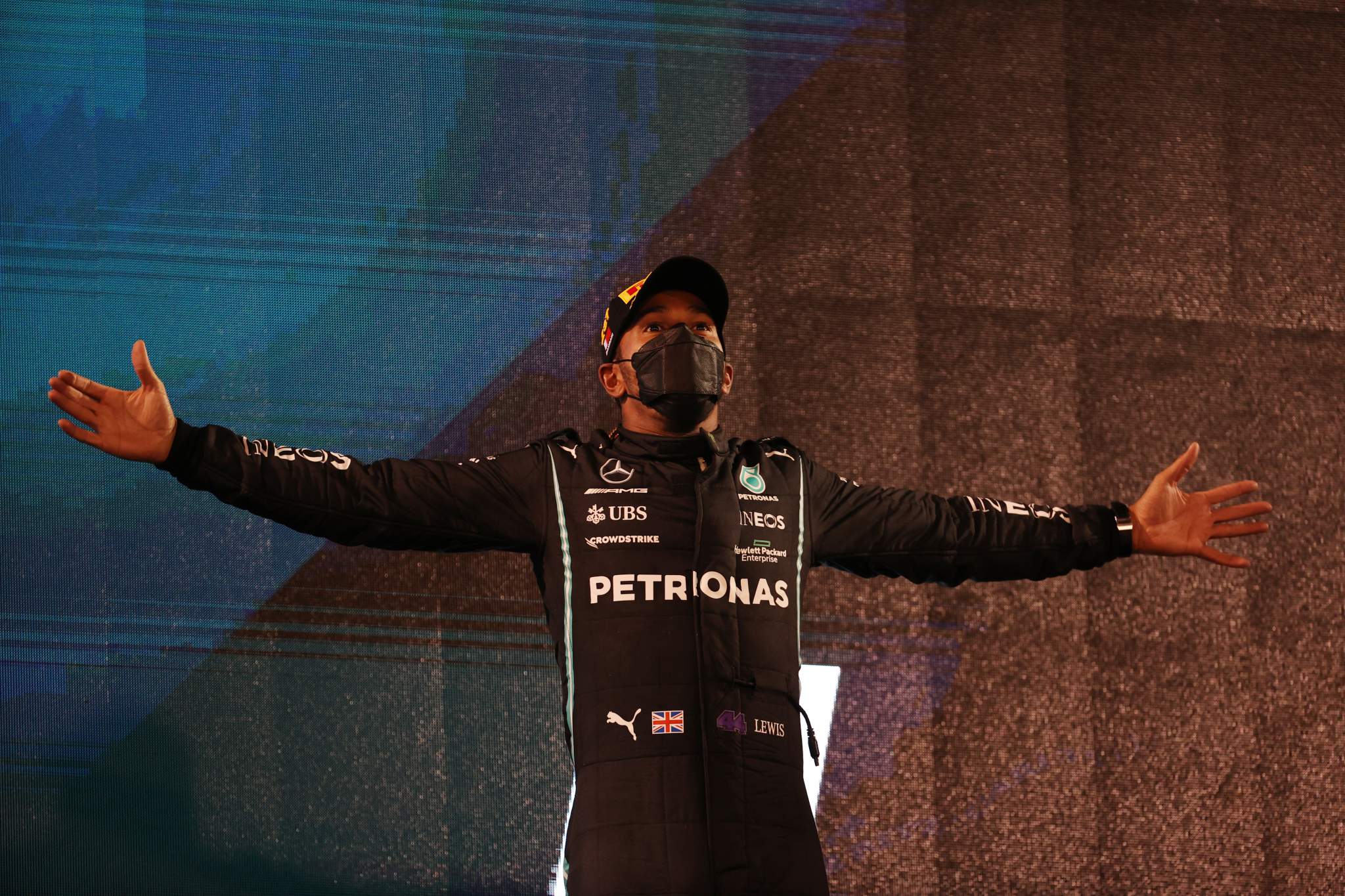 Lewis Hamilton has the opening round of the world championship for the first time since 2015. No, seriously. It's one of those weird quirks. The last time he edged team-mate Nico Rosberg in a Mercedes masterclass. This time he was made to work for it and was the underdog in the fight.
Red Bull had the quicker car, but Mercedes took the risk – or rather, put its faith in Hamilton – of prioritising track position.
Once in front, Hamilton always looked vulnerable. Especially when he made his second stop with almost half the race remaining.
That set up a stint Red Bull said would be "almighty" if Hamilton made it work. And that's what Hamilton did.
He made life so difficult for Verstappen and gave himself hope by clinging on as long as possible – then when Verstappen misjudged his best effort (and was forced to cede position again) Hamilton didn't let him have another shot.
It's the 96th win of Hamilton's career and must go down as one of his best.
– Scott Mitchell
SERGIO PEREZ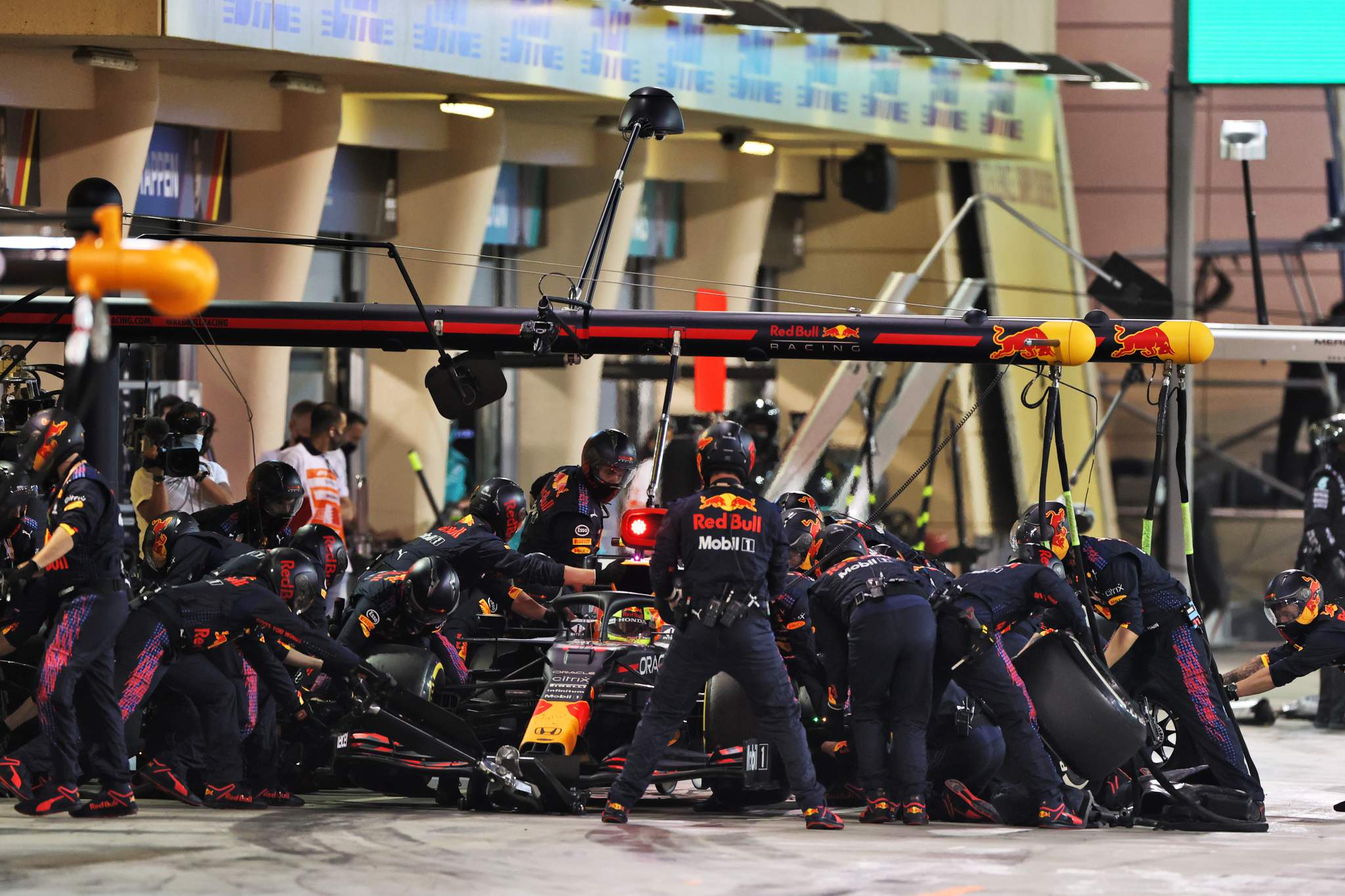 Sergio Perez started this race after briefly retiring from it. His car shut down on the formation lap, he was stuck by the side of the road, and at one point the marshals were even wheeling it away.
But Perez had taken the steering wheel off and tried to prompt a full reset – which worked. Once he fired it up, he returned to the pitlane and took the start from there.
That was his race rescued, but he still had a huge task ahead to salvage anything meaningful from it. In truth, it looked like a glorified test session with some points at the end.
Perez turned that into a fifth-place finish that was earned through strong overtaking, minimal hesitation and Verstappen-matching pace in clear air for chunks of the grand prix.
There's a lot of work to do to unlock more one-lap speed but Perez has laid down a very good marker for what Red Bull will get from him on Sundays.
– Scott Mitchell
YUKI TSUNODA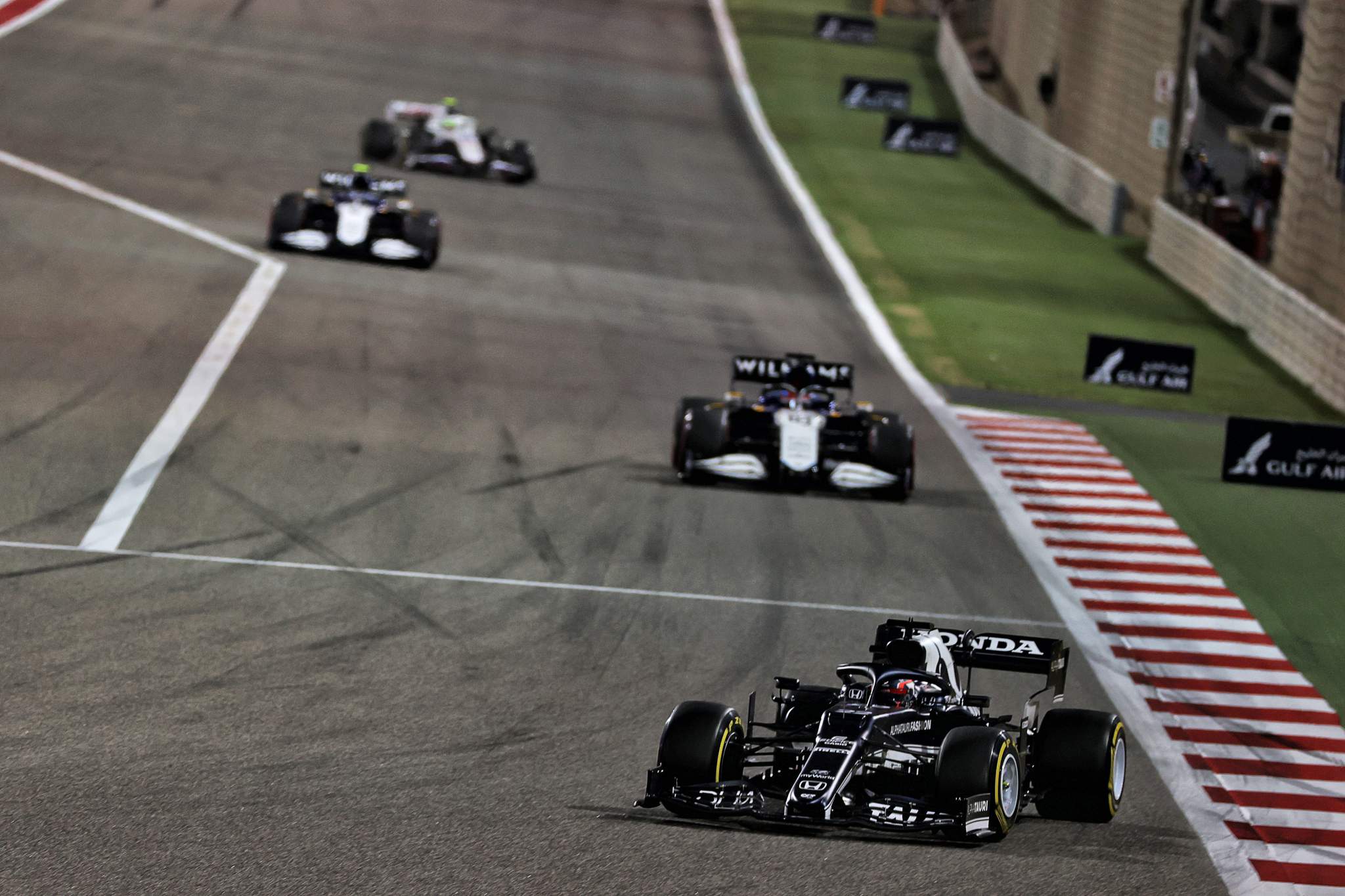 Absolutely anything from glory to disaster has looked possible for Yuki Tsunoda's F1 debut at various stages across the weekend.
Given how fast the AlphaTauri appears to be, ninth place is a bit of an opportunity lost (and the team overall is in a different section of this column).
But Tsunoda at least came good when it mattered most. Yes he could've got into Q3, yes he lost too much ground on lap one. But a charge to ninth, deploying what Tsunoda himself called some Alonso spirit in his passing of the double champion, and battling past an Aston Martin at the end to complete it, is ultimately a great first grand prix on a personal level.
– Matt Beer
CHARLES LECLERC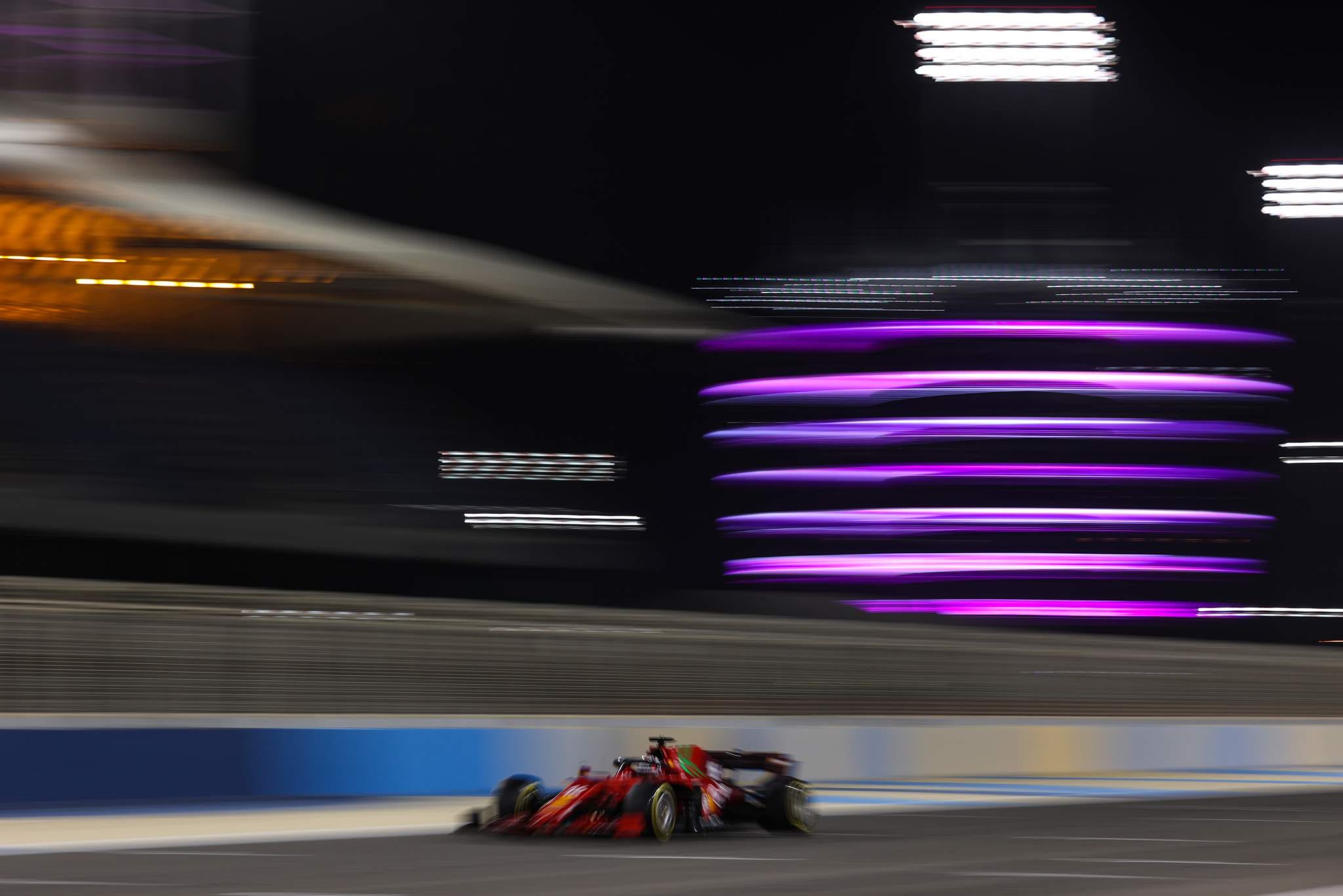 This was classic Charles Leclerc. Sixth is still not where Ferrari wants to be, but given the way Leclerc is driving, you have to assume that's the maximum the car was capable of.
Thrusting his way past Valtteri Bottas on the opening lap (and making it stick at the second attempt rather than being dissuaded when Bottas repassed him once) was a proper racer's approach.
On a day when Max Verstappen served proper notice on Lewis Hamilton that he's in a title battle now, Leclerc gave another little reminder that he'd be in that fight in the right car too.
– Matt Beer
LANDO NORRIS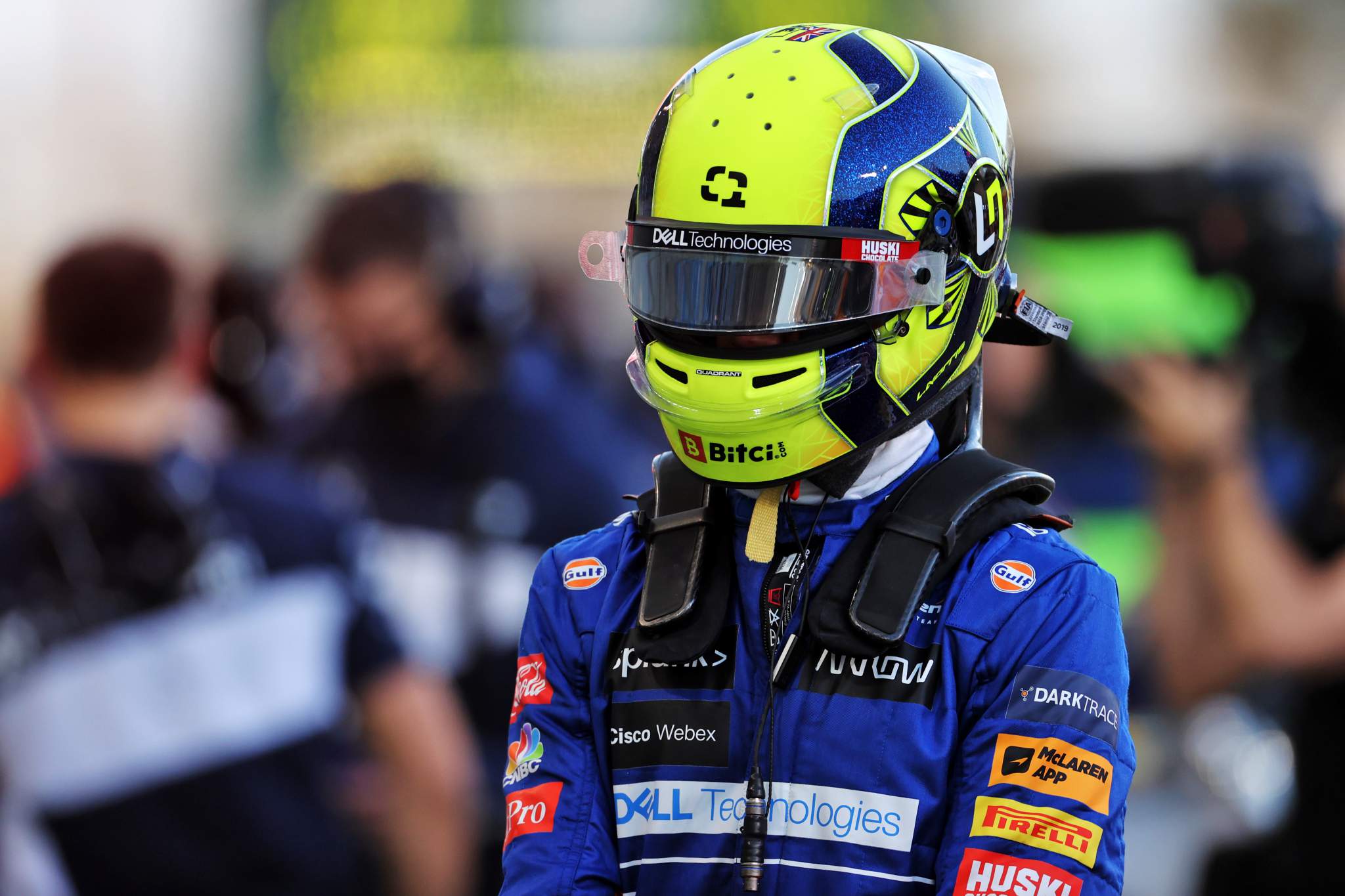 Daniel Ricciardo is a team-mate destroyer, and outqualifying Norris on his McLaren debut was a statement of intent on that front.
Norris responded with one of his own on race day, though.
After so many corners wheel to wheel, it was very significant that it was Norris who tigered his way in front of his new team-mate. And that it was Norris who made things happen from there and went forwards aggressively to seal a brilliant fourth place.
As he showed at Renault, Ricciardo will get faster and more confident as he settles into his new team. But he's had a clear sign of how tough Norris will be to put in the shade.
– Matt Beer
Losers
SEBASTIAN VETTEL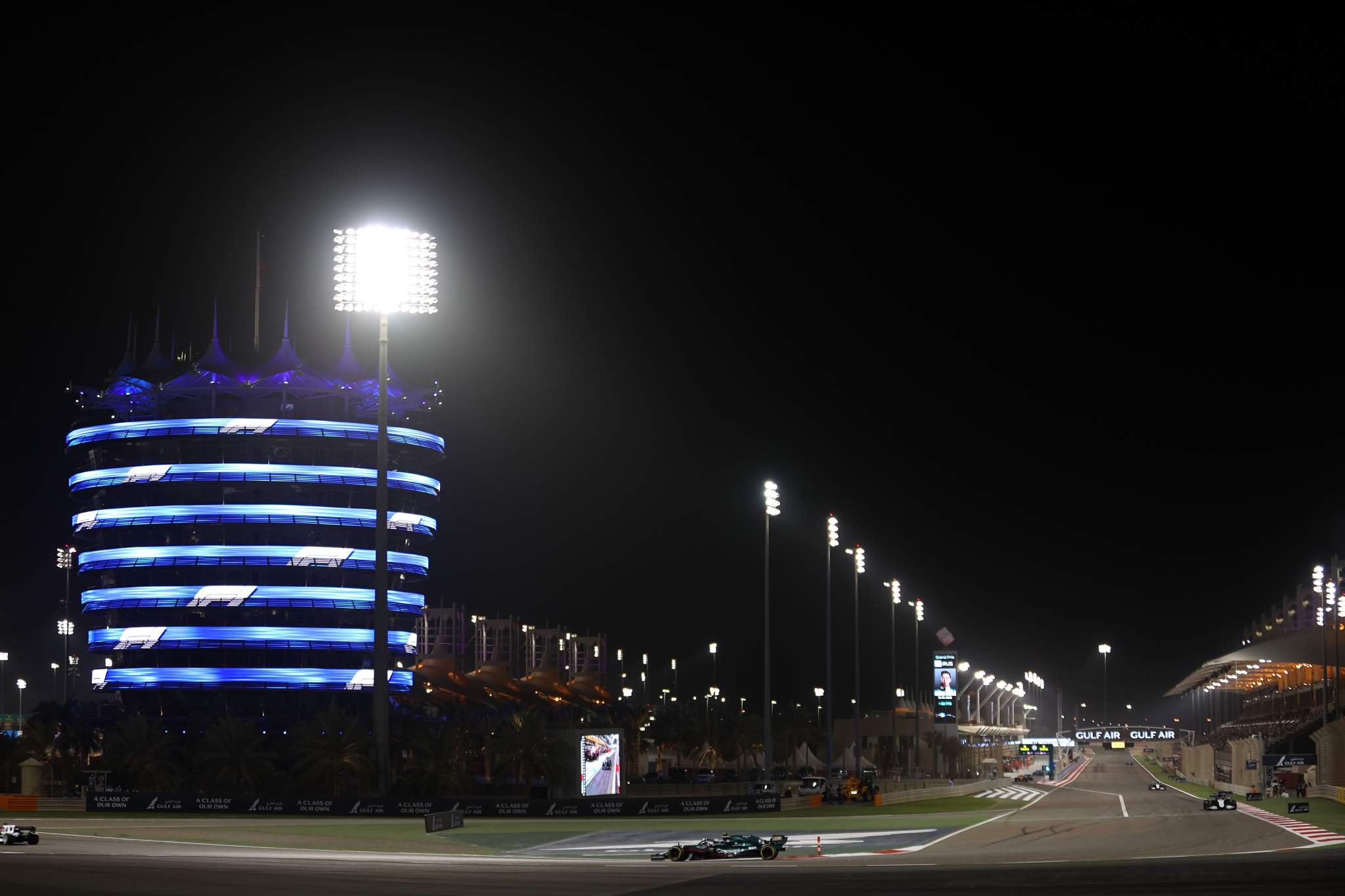 Coming into this race, those wishing for Sebastian Vettel to 'do a Perez' and take this newly named Aston Martin team that won in Bahrain last year to victory from the back would be disappointed.
Of course, the circumstances of this race were different and once Aston Martin committed to a long stint at the start of the race it was always going to be tricky for Vettel to manage when two and three stops prevailed.
Ultimately all of his race strategy was irrelevant though as Vettel engaged in exactly the thing he has been criticised for over the last few seasons: poor racecraft.
He locked up and punted the back of Esteban Ocon's Alpine with just over 10 laps remaining which earned a 10s penalty and cost Ocon a chance – even if it was unlikely – at a top 10. Vettel wasn't going to make the points at the time on his already old hard tyres that did the longest stint of the race by the end.
While one of the stars of today – Sergio Perez – was let go from Aston Martin in favour of Vettel, Red Bull looks to have the better end of the deal. Lance Stroll executed a handy weekend while Vettel allowed his to go from 'incident out of his control' in qualifying to 'race-ending mistake' in the heat of battle. Very poor start.
– Jack Benyon
MOST DRIVERS WHO MOVED FOR 2021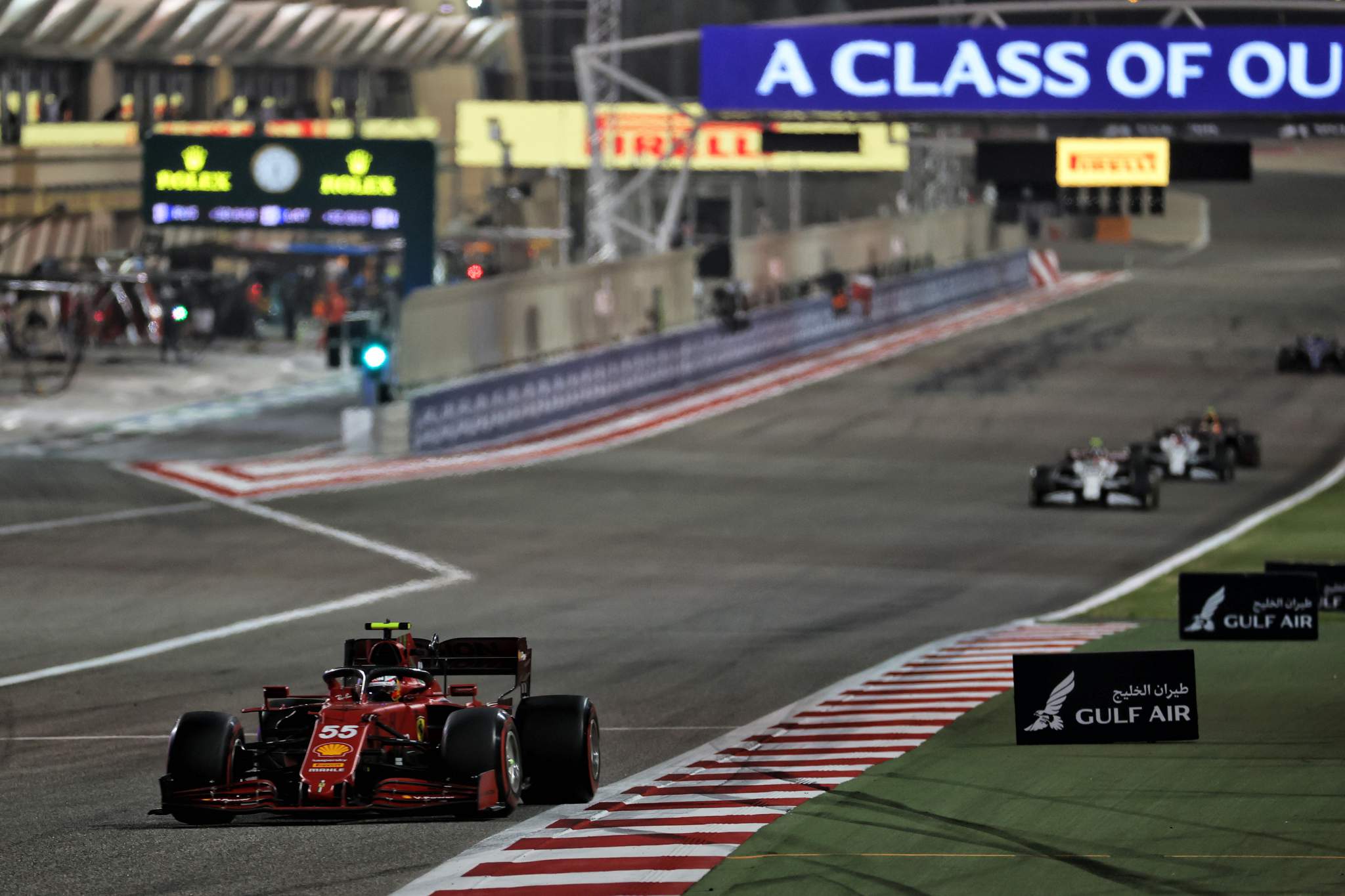 If you moved teams in 2021 it probably wasn't a good day for you in most cases!
Vettel tops the list (as explained above), while Carlos Sainz and Daniel Ricciardo both looked a bit limp compared to team-mates who will be tough to beat and impact their reputations massively depending on the outcome of the year.
Fernando Alonso must be unfortunately added to this list. He ran in the top 10 early on but an attempt to undercut the first stop did not deliver long-term gains. He'd just bolted on a set of hards but a top 10 was looking unlikely before he retired on lap 34 with a brake issue ending a positive weekend.
– Jack Benyon
ALPHATAURI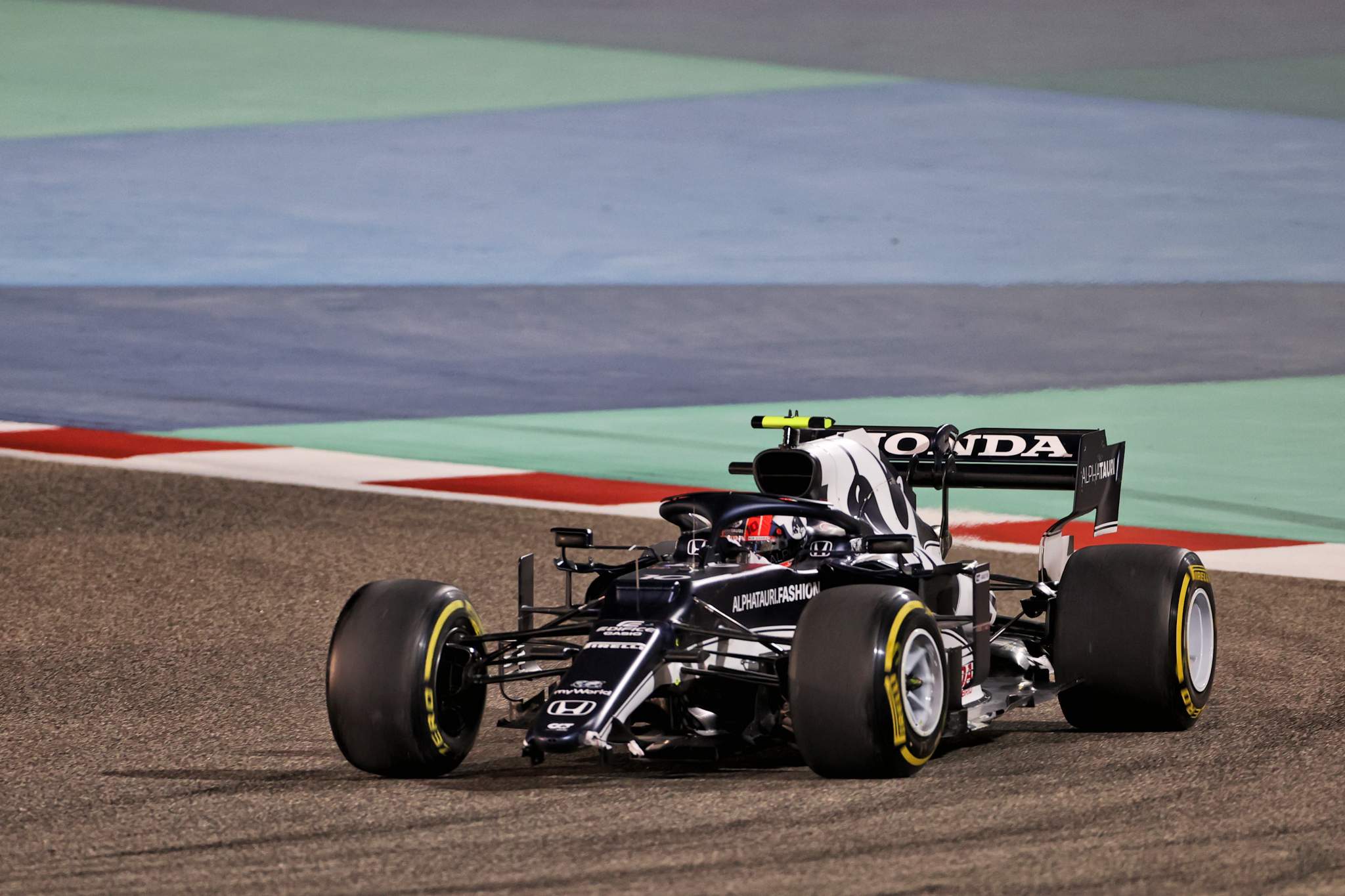 Yes, Tsunoda did enough to personally appear in the winners category, but overall this has to count as a huge missed opportunity for AlphaTauri.
If everything had gone smoothly, a result as good as a double top-six finish could have been possible. Losing Tsunoda in Q2 and then effectively losing Pierre Gasly to a clumsy self-induced front-wing removal in the opening laps spoilt that.
AlphaTauri has talked a lot about how it needs to execute better because only being seventh in the championship last year despite winning a race and sometimes having the third-fastest car was a huge missed opportunity. Its 2021 season has just started with another one.
– Matt Beer
RED BULL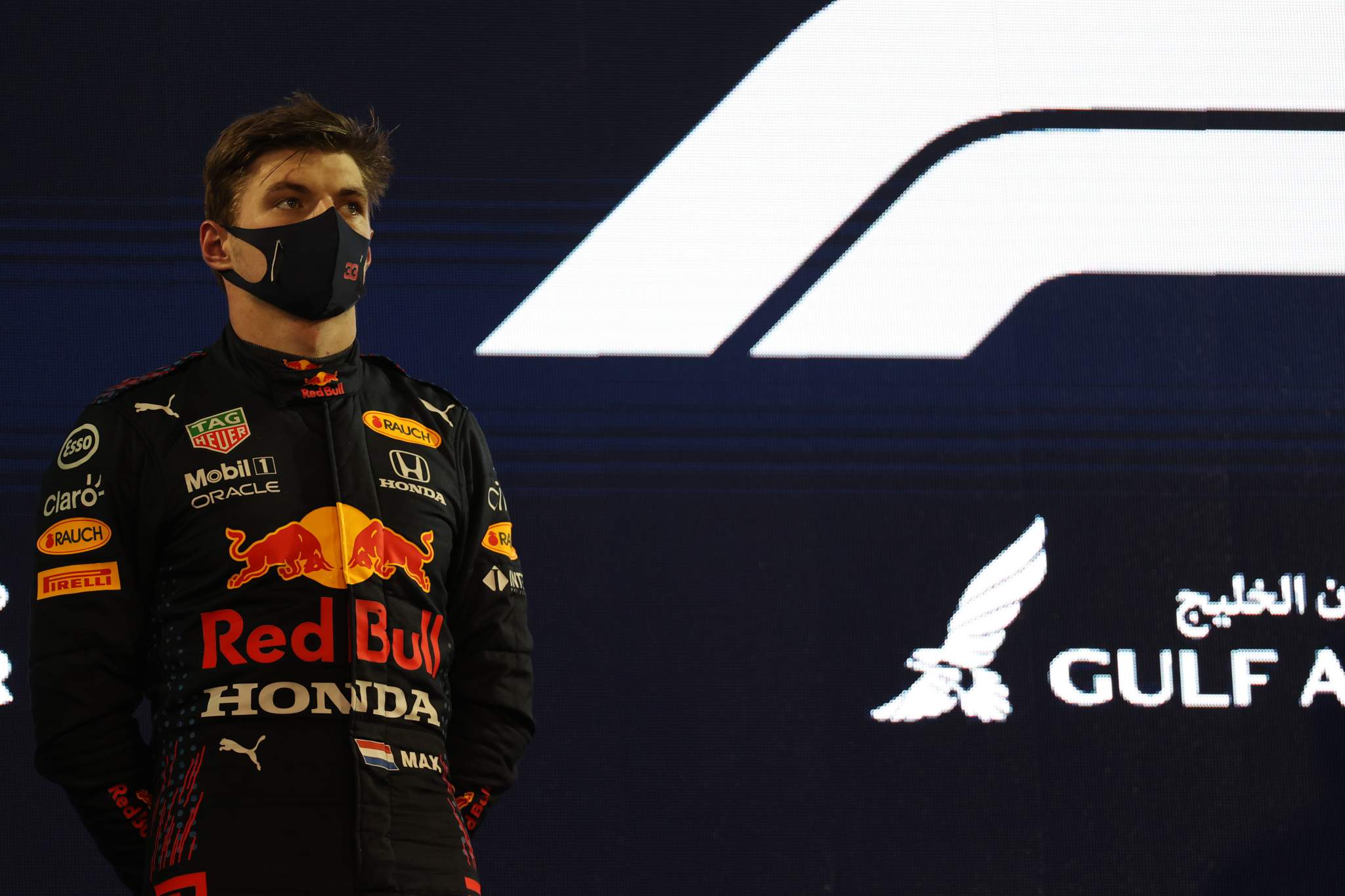 Harsh, maybe? It took the fight to Mercedes in a way few have got close to in the last seven years, and its new second driver turned a pitlane start into fifth place with a sublime drive.
But Red Bull is in a title battle now. It's not just punting for against-the-run-of-form upset wins. Ultimately Mercedes outscored it by 13 points this weekend despite Red Bull being faster. That's not how you beat a long-dominant steamroller to a title.
– Matt Beer
HAAS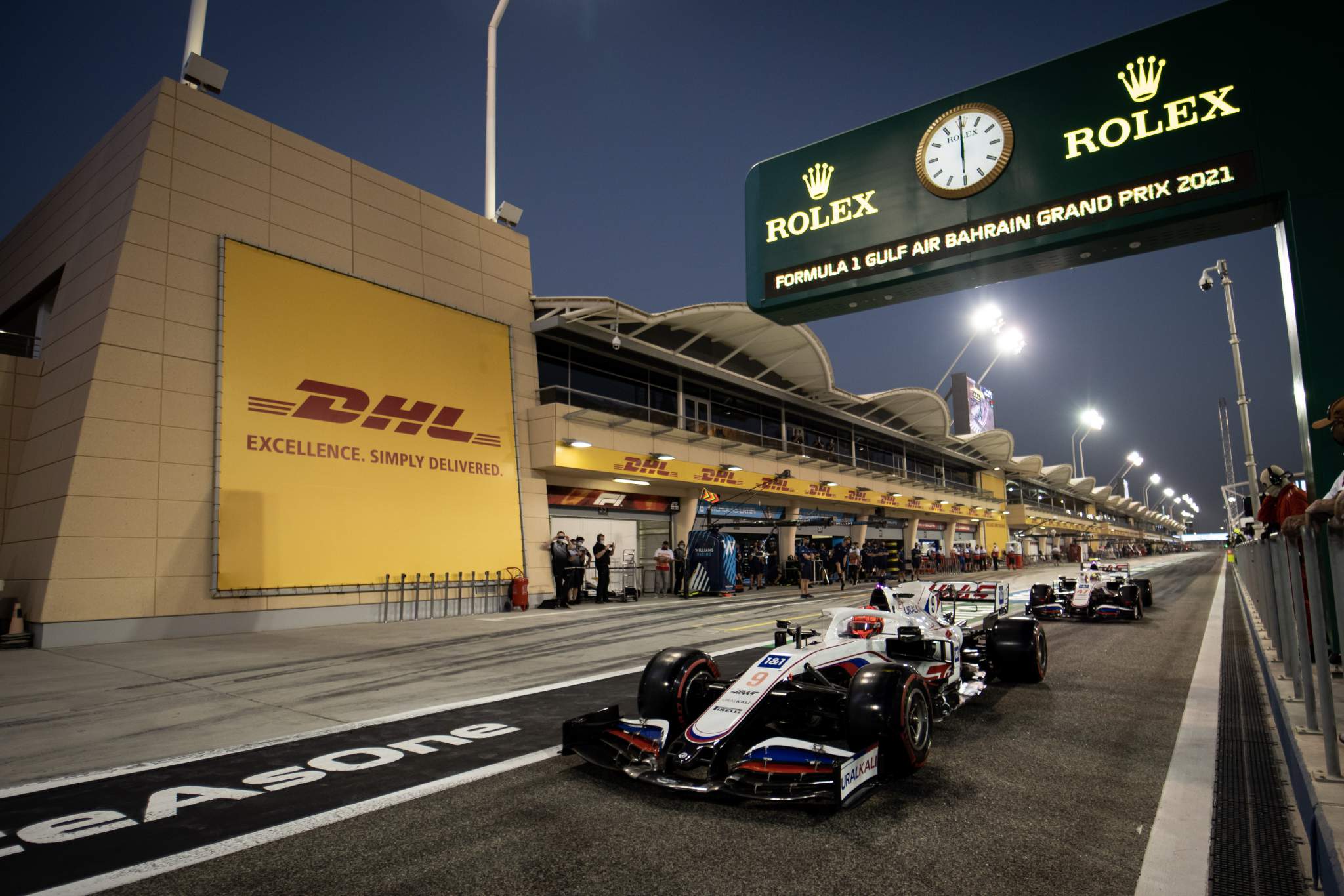 After rigorously talking through what to do and what modes to use following the extra formation lap, the Haas F1 team can't have been happy to see Nikita Mazepin spearing off into the barrier on the outside of Turn 1. Even if those critical of Mazepin's off-track exploits appeared to enjoy it greatly via social media.
It looked like Mazepin had just got a bit excited on the throttle exiting Turn 2 in the heat of the proper start, and his fastest ride of the race came on the moped back to the pits.
"Totally my mistake, very sorry for the team, cause they deserved to do much better than that," said Mazepin. "Very angry with myself. Very sorry for the team."
However, those critical of Mazepin received a rebuttal when Mick Schumacher – albeit at the exit of Turn 4 – did almost exactly the same thing, apparently got too aggressive on the loud pedal and spun. He was able to continue.
We knew Haas would struggle this year with a slightly updated version of last year's car, but its number of spins this weekend has been worrying and seeing a Haas spin onto the straight like Romain Grosjean's huge crash last year was more than concerning.
Let's hope for the benefit of two rookie drivers in F1 that Haas can fix or adapt its car to the issue for future races.
– Jack Benyon