AlphaTauri Formula 1 team principal Franz Tost's admission that Mick Schumacher was very much on his radar for a 2023 seat once again raises the question: why didn't a square peg in the form of a young, improving and valuable from a marketing perspective racer find its place in what looked like an equally square hole being vacated by Alpine-bound Pierre Gasly?
"For me, personally, he was already an idea," Tost was quoted as saying about Schumacher in a recent interview with German-language outlet RTL. "I would actually have liked to have Mick in the car."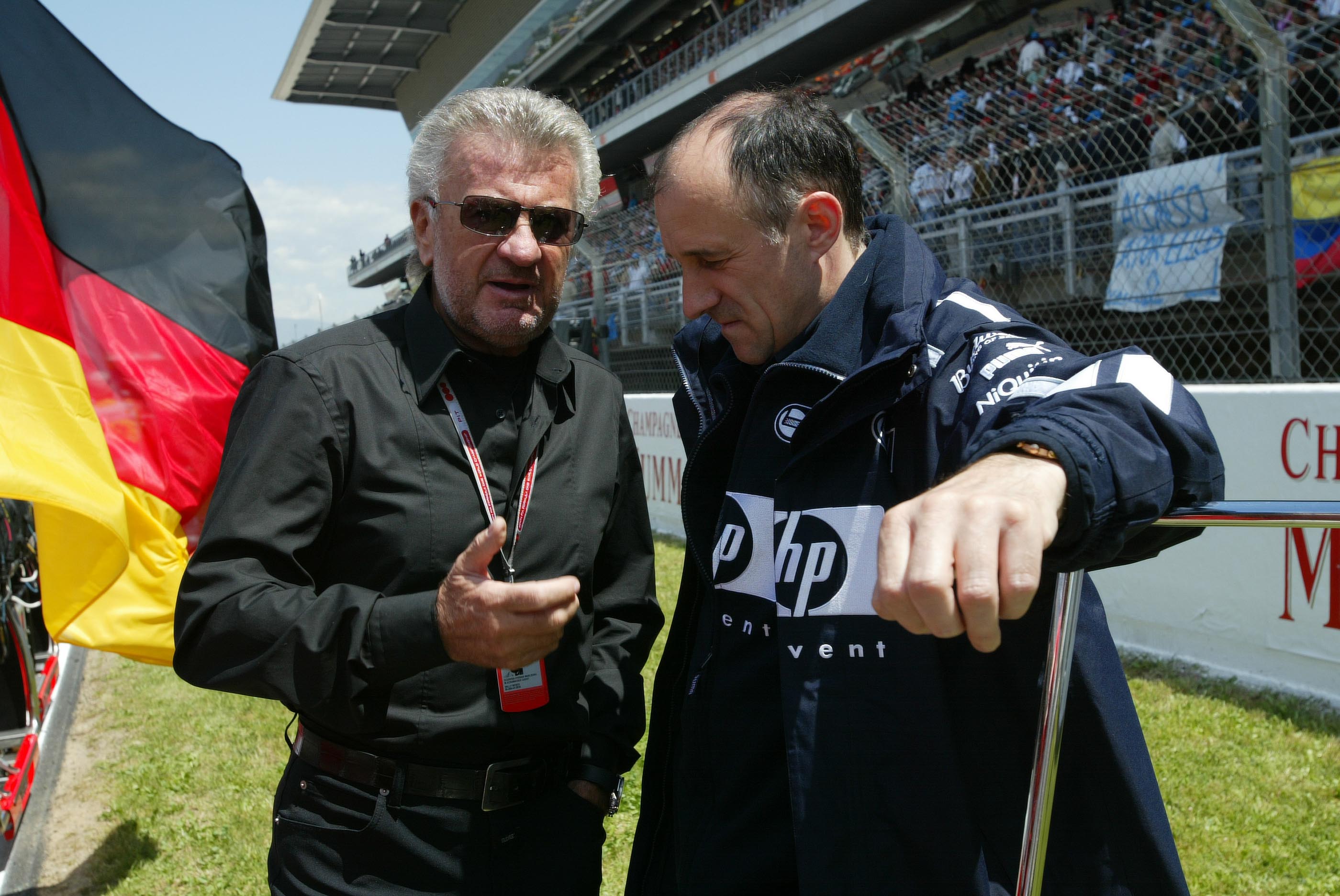 Tost has a history with the Schumachers, more specifically Mick's uncle Ralf Schumacher. As part of veteran manager Willi Weber's company, Tost was in Ralf's corner during the latter's run to second in German F3 in 1995 (behind eventual four-time F1 starter Norberto Fontana) and the title in Japan's Formula Nippon (now Super Formula) a year later. He then followed Schumacher to the Williams F1 team (Tost is pictured above with Weber).
None of that need be an overriding reason for Tost's interest in the younger Schumacher, or evidence that he's somehow paying lip service. The AlphaTauri chief's position makes perfect sense outside of any of that context – Schumacher is 23 and coming off of a disappointing F1 season, albeit one where he was very clearly improving. He can be a 'project' driver which, going by how Tost usually discusses the drivers he has fielded in F1, is very much to his liking.
But Schumacher, by all accounts, was nowhere near the first-choice replacement at any point once Alpine started snooping around for Gasly – and even if he makes sense as a 'Tost driver', he doesn't necessarily as a 'Red Bull driver'.
TALENT CEILING?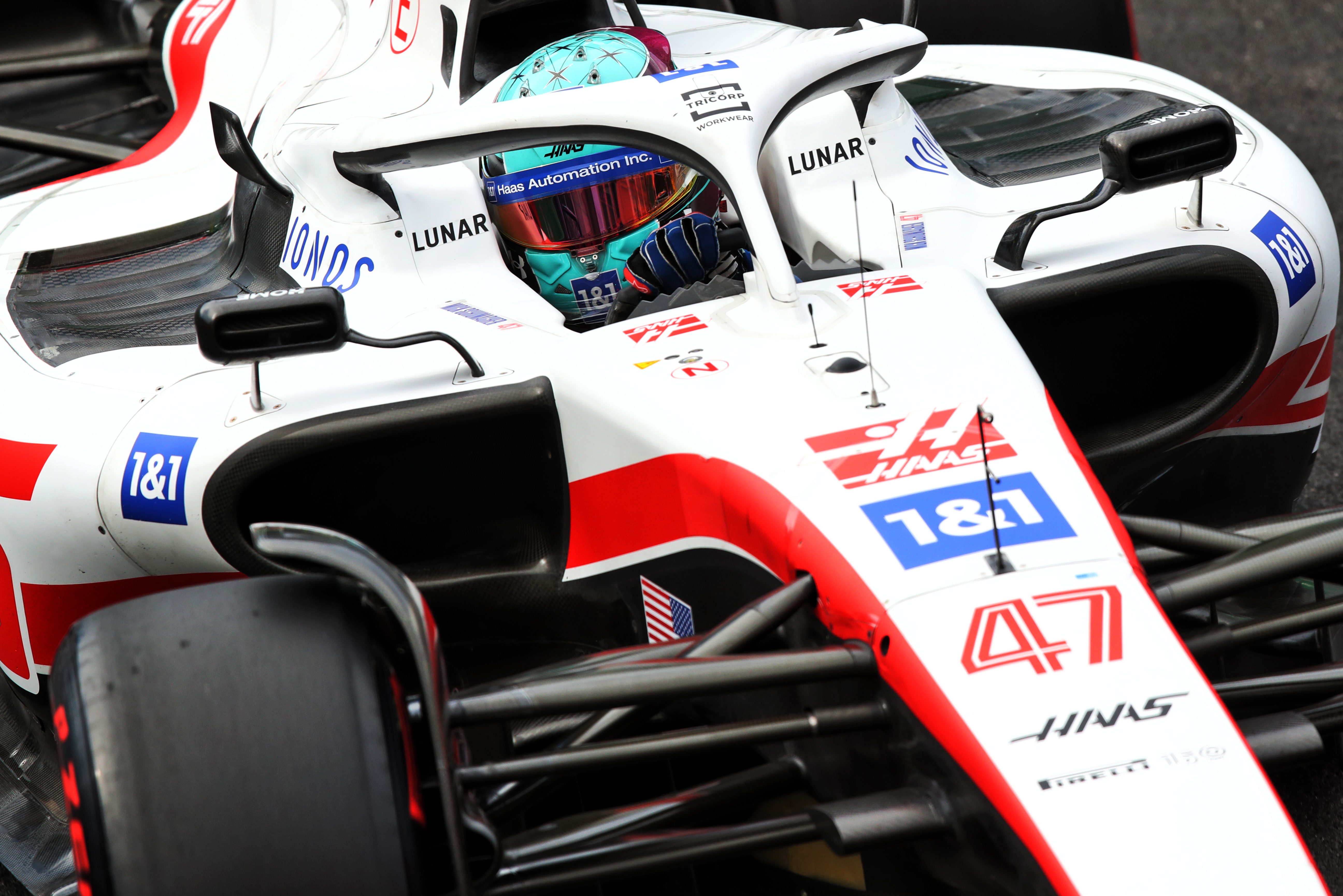 The reasoning Tost gave, as per RTL, for Schumacher and AlphaTauri not coming together is somewhat vague – he's quoted as saying it was something "political" and related to his Ferrari ties.
There may be something there, of course – we are not privy to the details of the contract that kept Schumacher as a Ferrari junior and F1 reserve. But, even if Red Bull wasn't exactly in its rivals' good graces in 2022, it's hard to fathom that Ferrari would've sought to block a Red Bull approach for Schumacher only to swiftly released him for a Mercedes reserve gig.
"I think the decision is really what's best for him," said Ferrari's then-boss Mattia Binotto in November about the Scuderia's planned late-season talks with Schumacher. It is difficult to imagine that he would've seen it differently just a month or two earlier.
And yet Tost's rhetoric is familiar. Red Bull motorsport advisor Helmut Marko has also faced questions about Schumacher, and the Ferrari thing has repeatedly come up. In a December Sport Bild piece, when asked whether Schumacher was even for a second considered for the reserve role Daniel Ricciardo ultimately filled, Marko responded in the negative.
"He was always part of the Ferrari programme. That's why he wasn't interesting for us."
Could it be as simple as that? Maybe, but Nyck de Vries was a McLaren and then Mercedes driver, and that didn't stop things from happening. So it also feels at least plausible that Marko was simply being polite. And though Tost manages AlphaTauri, he is only one of the participants in line-up discussions – with Marko the central figure instead.
But what was the logic here? Why not pursue a 23-year-old who, though accident-prone (which doesn't really bother Red Bull up to a certain point in the development curve), has proven himself to at least be a respectable match to a seasoned F1 performer in Kevin Magnussen? Was De Vries, who will be 28 when his first race for AlphaTauri rolls around, really so impressive at Monza that, despite having been effectively written off as an F1 prospect before, he is now a genuine possibility to be a long-term AlphaTauri leader or even Max Verstappen team-mate?
Well, De Vries was indeed very impressive at Monza. But he was also impressive a decade ago – in a very different way, a much more 'Red Bull' way, to Schumacher.
In karting, the Dutchman was a superstar but already on McLaren's books. The popular perception is that his diminutive size flattered him at the time, but even in single-seaters he was at the very least sporadically superb, especially in two-litre Formula Renault.
So maybe Red Bull, and specifically Marko, saw him at Monza and were blown away. Certainly, when it comes to the junior programme, it's felt over the past few years like Red Bull had made impulsive additions motivated by, or at least correlating with, someone getting a single standout performance in the right place at the right time.
But Tost acknowledged last year De Vries had been "on the radar" even before Monza – and cited his "really unbelievable" karting form.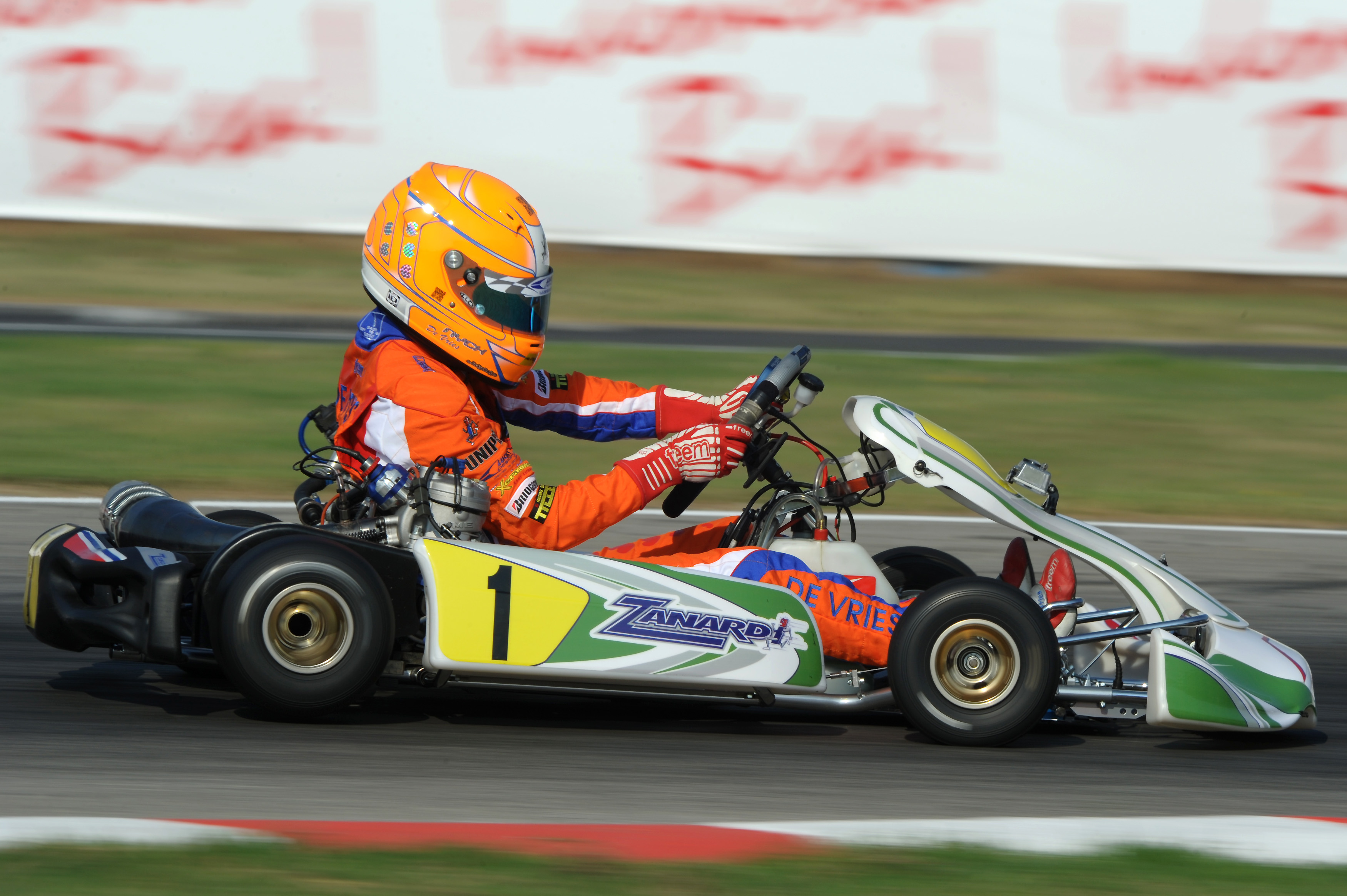 If you're Red Bull, surely you can talk yourself into thinking there's a world-beater driver here, and maybe feel that De Vries' talent simply hasn't been channelled consistently since karting (which is perhaps a disrespectful thing to even suggest about a Formula 2 and Formula E champion, but feels fair in the context of the history of his F1 aspirations).
But Schumacher? Schumacher can clearly be a good F1 driver. His average 0.176% gap to Magnussen last year was respectable, his mid-season improvement obvious. And a second-year mid-season breakthrough is so typically Schumacher that it may as well be called 'the Mick special' – it also happened in both European F3 and F2.
A prior Schumacher open-wheel title mount, in the German F4 series that has coincidentally shut down after last year, was also a big sophomore step. But he was only 10th in his first season out of karting.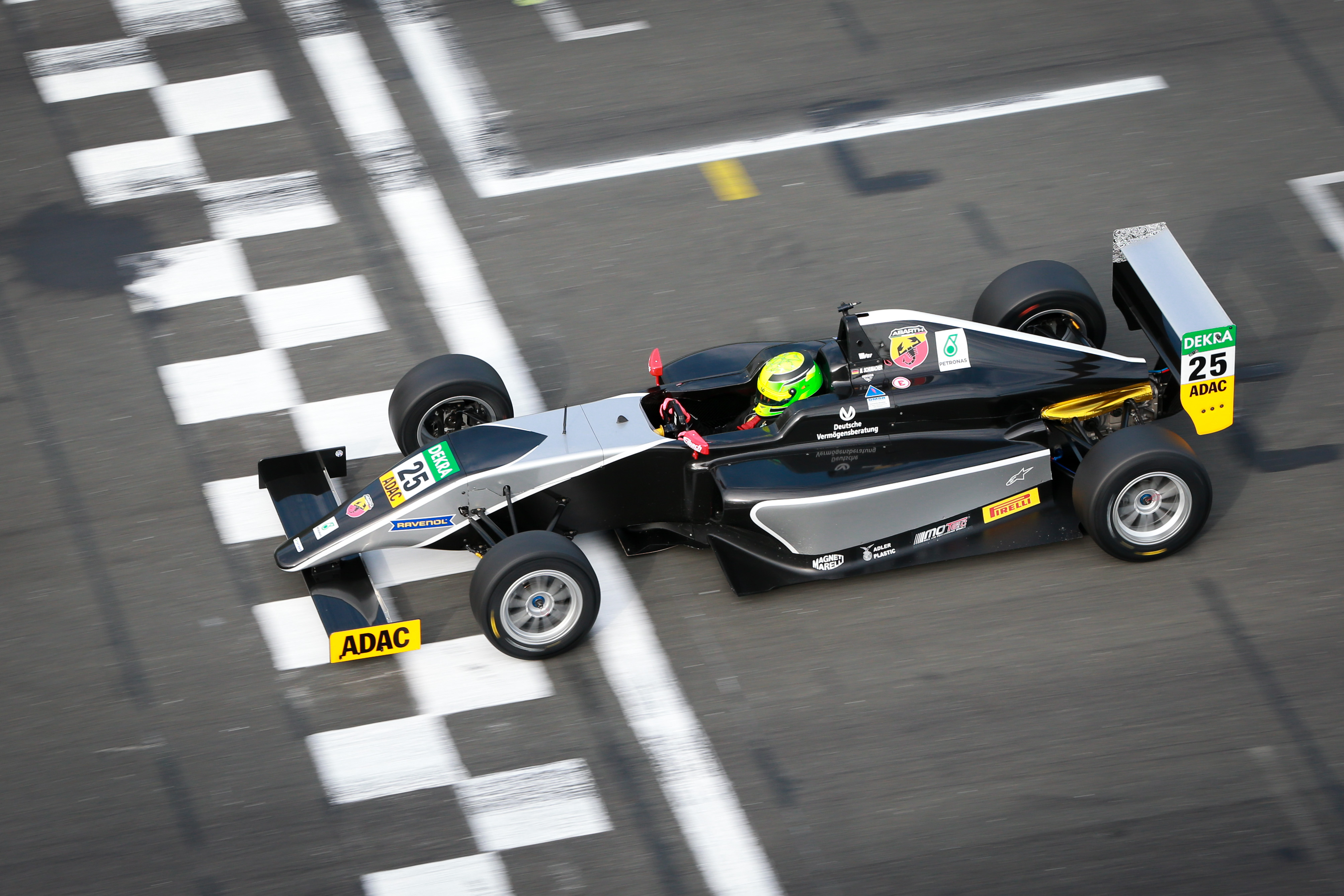 Among the drivers ahead of him was Lando Norris, also an F4 rookie, scoring 39 points more.
Doesn't sound like much? I'm, of course, being deliberately cheeky here. Schumacher did 22 races in that 2015 championship. Norris did eight.
Schumacher has achieved so much since. But he didn't explode out of the gate. He's a driver that methodically, slowly but surely, gets better and better. And, though there are some exceptions, that's not really the Red Bull way. It's sink-or-swim, and the raw pace has to be there, immediately obvious, right away.
WHAT IF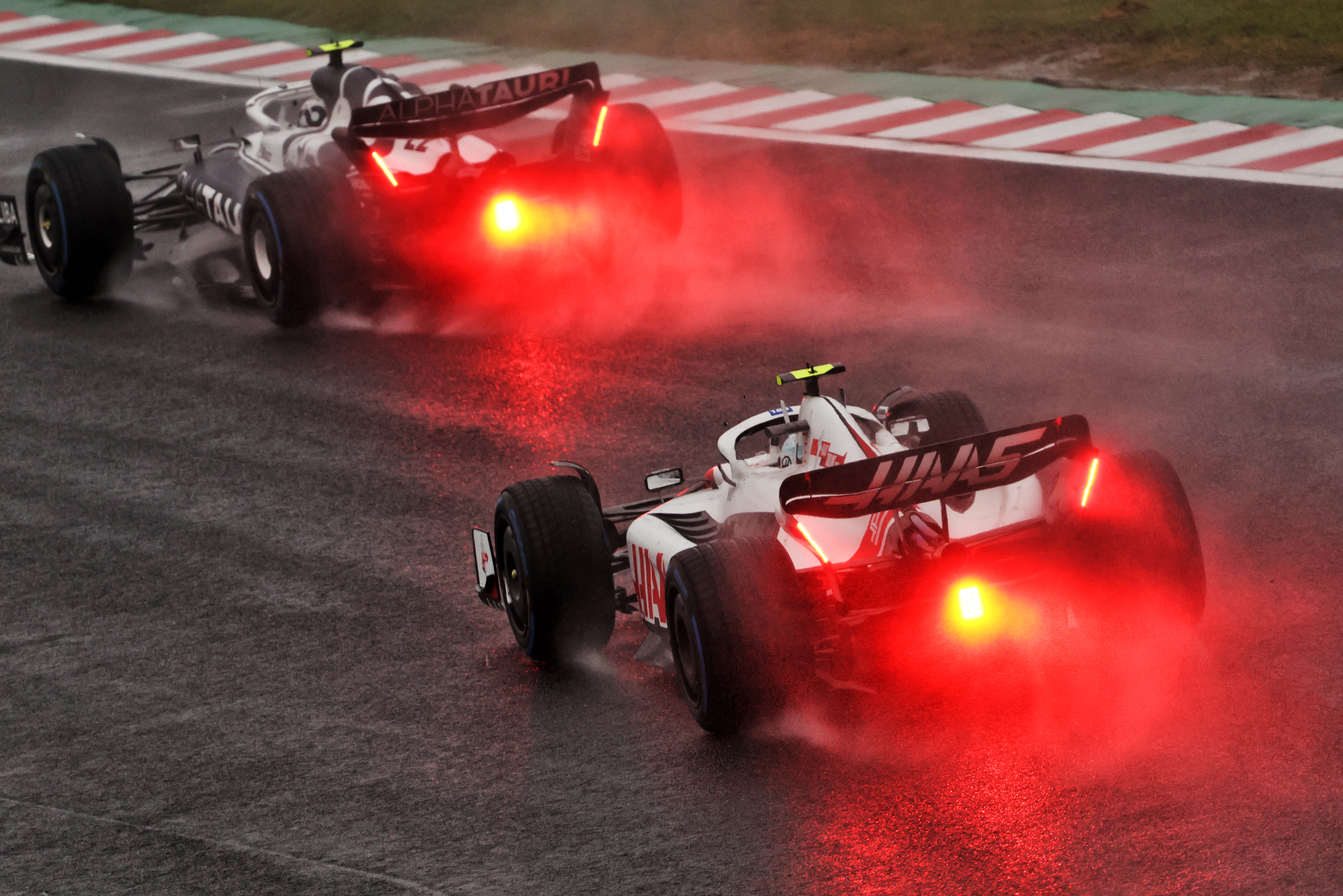 All that said, if AlphaTauri really is more of an independent project than Toro Rosso – as it has been positioned – then Schumacher would've still made sense as a hire.
It is impossible to say with even a medium degree of confidence whether he would've had the upper hand on Yuki Tsunoda. Anyone who does has either worked with one or the other in their careers, or is wrong.
But if Red Bull wasn't quite convinced that Schumacher has the requisite talent ceiling, then it would've been a waste anyway.
It is for the best that Schumacher and Haas went their separate ways because the team's faith in him as the driver to take it forward had so clearly wavered. You can blame the team for that, or you can blame the driver – there are good, clearly thought-out cases on both sides – but it feels like there would've been little to gain from the two parties getting another year.
And in that regard, AlphaTauri for Schumacher may have just been Haas 2.0.