AlphaTauri Formula 1 driver Nyck de Vries has admitted he's had an unsatisfactory start to his full-time F1 career with "too many mistakes", which is why speculation over his future has come as no surprise to him.
De Vries scored points on his F1 debut as a stand-in for Williams at Monza last year, but is yet to add to that tally as an AlphaTauri full-timer in five attempts.
And while the AT04 has been uncompetitive, the 28-year-old has not been extracting the most of it, lagging behind team-mate Yuki Tsunoda and making high-profile mistakes in Australia, Azerbaijan and Miami.
A Daniel Ricciardo seat fit at AlphaTauri prompted speculation earlier this month over even the short-term future of De Vries at the outfit – and while that connection appears to have been unfounded, it is thought De Vries is indeed under pressure from some figures in Red Bull's management.
With the cancellation of the Emilia Romagna Grand Prix at Imola, this weekend's Monaco Grand Prix marked the first time that De Vries has faced the assembled F1 media since the rumour mill had kicked into overdrive.
Coincidentally, it was this same event – Monaco, also the sixth race of the season – that in 2018 saw Toro Rosso driver Brendon Hartley barraged with questions about his future for the first time, with Hartley, who was replaced for the following season, subsequently claiming that was when plans to move on from him were put into motion.
ADDRESSING THE RUMOURS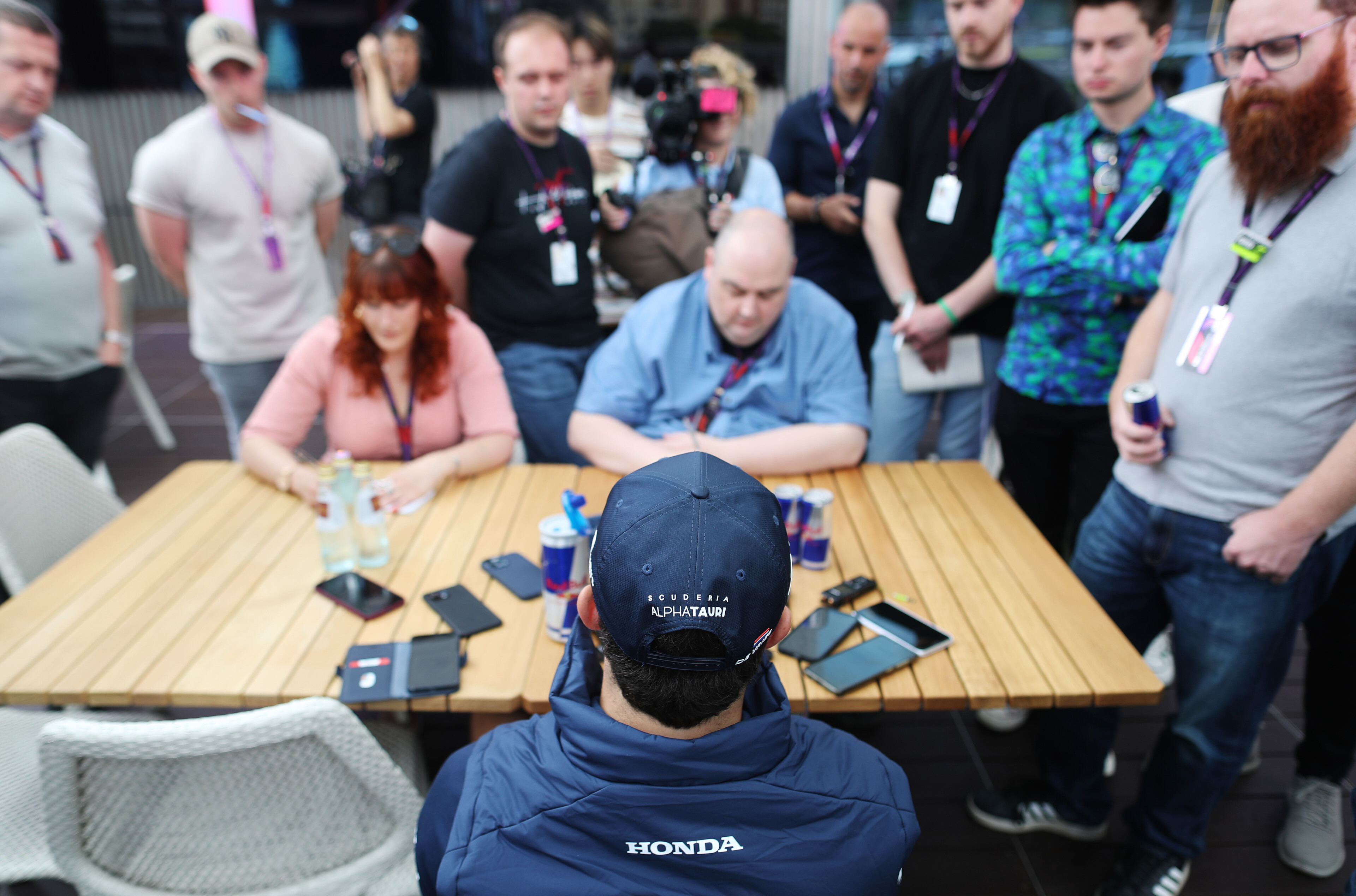 During his Thursday session – which he started off by quipping that "last time I saw so many people [attend] was… last year!" – De Vries seemed guarded about the specifics of his current standing within Red Bull, yet got more pensive and insightful as it progressed.
"I think it's normal to have conversations with your bosses," he said to begin with.
"We didn't particularly speak very much in the last couple of weeks. Honestly, that's really what I can say about it."
Asked whether he'd sought reassurances from Red Bull motorsport advisor Helmut Marko given the speculation, he said: "Oh, no, not at all. No.
"I try to not really read media through weekends and around weekends, because I don't necessarily think that kind of helps me, even actually just from already earlier in the season.
"I kind of picked up on some things, just through receiving messages from some people, but I haven't actually read anything myself."
That rumours had started to surface was "not a shock", De Vries insisted, even with it being so early into the season.
"It's normal," he said. "It's this industry. It's always been like that, in Red Bull and in Formula 1.
"I genuinely believe that it's not different than earlier in the season.
"You've always got to perform, you've always got to deliver. And it's been like that throughout my whole career.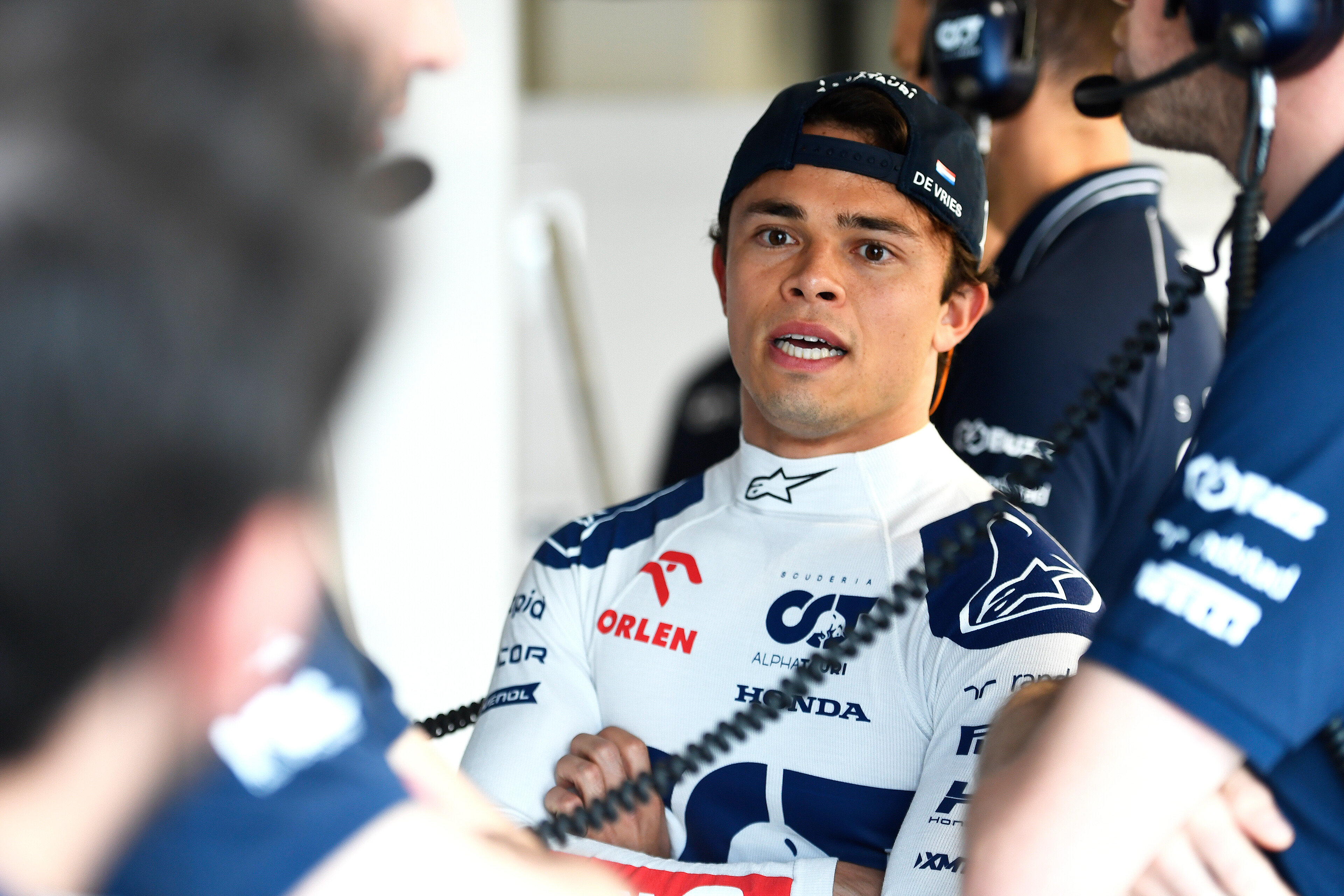 "You might not believe me when I say that, but I honestly don't think there is more pressure than there is any other time. And actually, the only difference in Formula 1 [to other series] is you have a lot more noise around it, and especially when there's a bit of a gap, there is more kind of speculation and talking. And that is probably the biggest difference relative to any other championship.
"Ultimately, if I do my job on track, then I know that I'll be able to continue my career forward successfully. That's always how I lived. And always how it's been."
Asked if expectations had been too high of him coming in given not just his junior CV that includes a Formula 2 title but his body of work in top-level series that includes the Formula E crown, De Vries said: "Yeah but, I mean, that's out of my control.
"There is no point to think and worry about other people's perspectives and opinion. That's not something I can control, the only thing I can control is what I do on track.
"And as I said, I don't really read; I'm sorry for all your work and time you spent writing, and doing your job! But I personally don't really read it."
FACING UP TO MISTAKES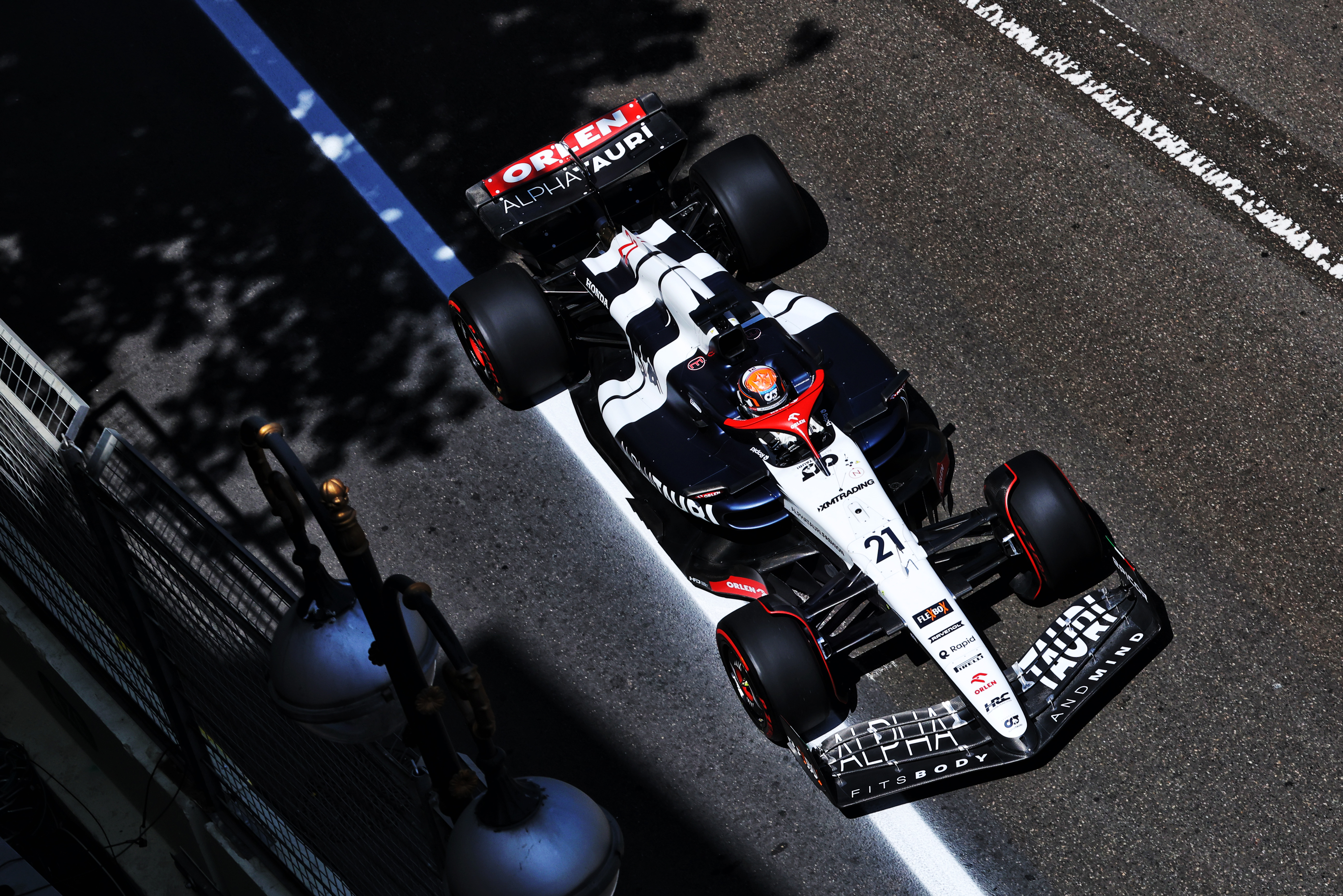 At the same time, however, De Vries was pretty frank in the assessment of his performance.
Asked by The Race whether his start of the season had lived up to his own expectations, he said: "No. The beginning of the season hasn't satisfied me personally, and I also understand it hasn't satisfied the group. Because we always want to do better.
"So, no, I acknowledge my mistakes and obviously I want to do better. I'm not someone who is quickly satisfied."
He dismissed the suggestion that the AT04's particular current shortcomings were a mitigating factor.
De Vries outqualified team-mate Tsunoda for the first time in Miami, but followed that up by spearing McLaren's Lando Norris off at the very first corner of the race. That was an ill-timed follow-up to a spin in the Australian Grand Prix and a costly crash in Baku qualifying.
"I definitely think that I personally made too many mistakes, I will admit that very openly," he said.
"I also believe that the pace has been strong at several moments, and that kind of encourages me and gives me confidence. But I haven't been able to kind of execute at the end and haven't been able to put it together.
"I do believe that the speed has been kind of there. But equally I made too many mistakes to turn that into a result. But that's kind of part of the learning process you go through, and sometimes it works out and sometimes it doesn't.
"You can make it big, you can keep it small, it's just, we're all human, we make mistakes and we move on, that's it."
THE 'PRIVILEGE' OF THE GIG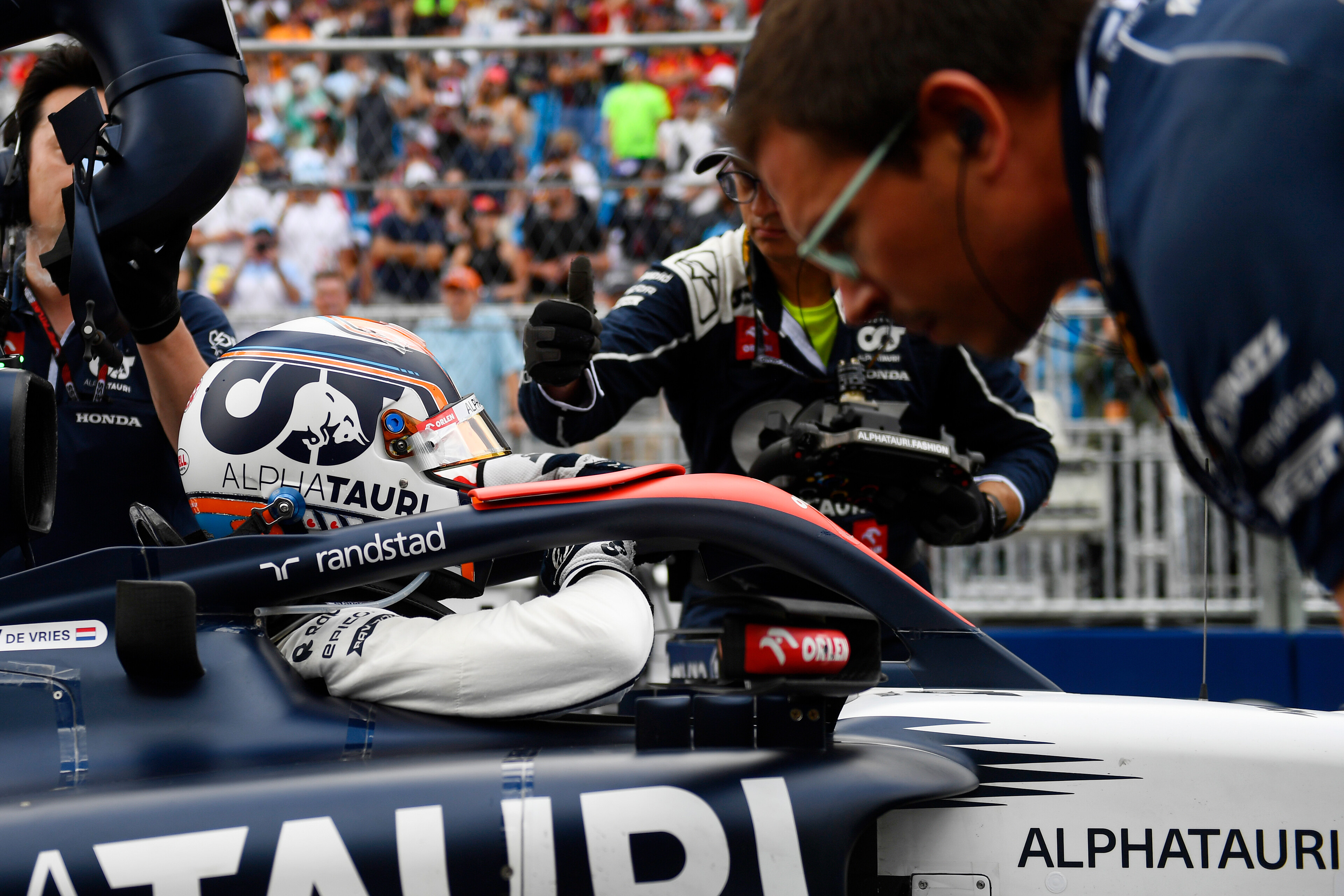 De Vries said that the key to turning around his run of form was "to enjoy it and have the self-belief and confidence, which I have".
"And then just not force things. Because as soon as you're starting to force things premature, then mistakes happen. And I think I've just got to accept that you have to go through these learnings, before you get better."
Asked whether his enjoyment was being dimmed by the speculation, he said: "Look around us! We're still really privileged. There are only 20 people in the world to do this.
"And it's a pinnacle of our sport. We get to race the fastest cars that exist on Earth.
"Life is still pretty good regardless."