Daniel Ricciardo has had a seat fit for AlphaTauri's Formula 1 car as part of his 2023 Red Bull role.
It comes in the context of one of AlphaTauri's two incumbent drivers, Nyck de Vries, having a difficult start to his rookie season.
The two situations may be entirely independent of each other. But ahead of a triple-header of tracks De Vries knows well, the pressure appears to be increasing.
RICCIARDO'S ROLE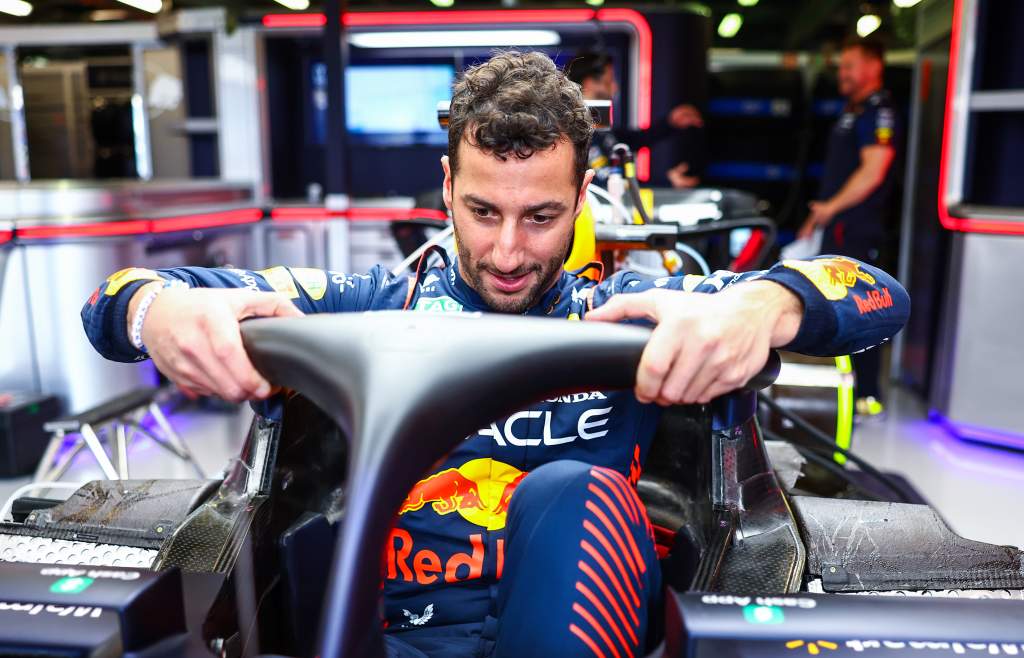 When Ricciardo agreed to leave McLaren he did so free to find an alternative role in F1, which he landed with Red Bull.
As the team's so-called 'third driver', Ricciardo is conducting a lot of promotional work in 2023.
But the job is not just a marketing one. He has been on the simulator, been a reserve driver on-site at two races (Australia and Miami) and is slated to drive the Red Bull this year in at least two Pirelli tyre tests – the first being at Silverstone after the British Grand Prix.
His reserve responsibilities are quite sparse, as he is only expected to be present for eight grands prix this year in normal circumstances.
But when he is on-site, Ricciardo is believed to offer cover for AlphaTauri as well as the senior team. And this is believed to be why he has been in AlphaTauri's Faenza factory for a seat fit.
Ricciardo wants to get back on the grid for 2024. He is happier after finding an amicable exit from McLaren and getting some distance from F1 after the trials of the past two seasons, but motivated to return.
He wants that to be in a car that allows him to show he is not the driver he looked like at McLaren, and the 2023 AlphaTauri does not look like that at all.
But if Ricciardo is truly determined to land an F1 race seat again, and one within the Red Bull set-up becomes available, he may find it a necessary stop-gap – especially if his real goal is to prove to Red Bull how good he can still be.
DE VRIES UNDER PRESSURE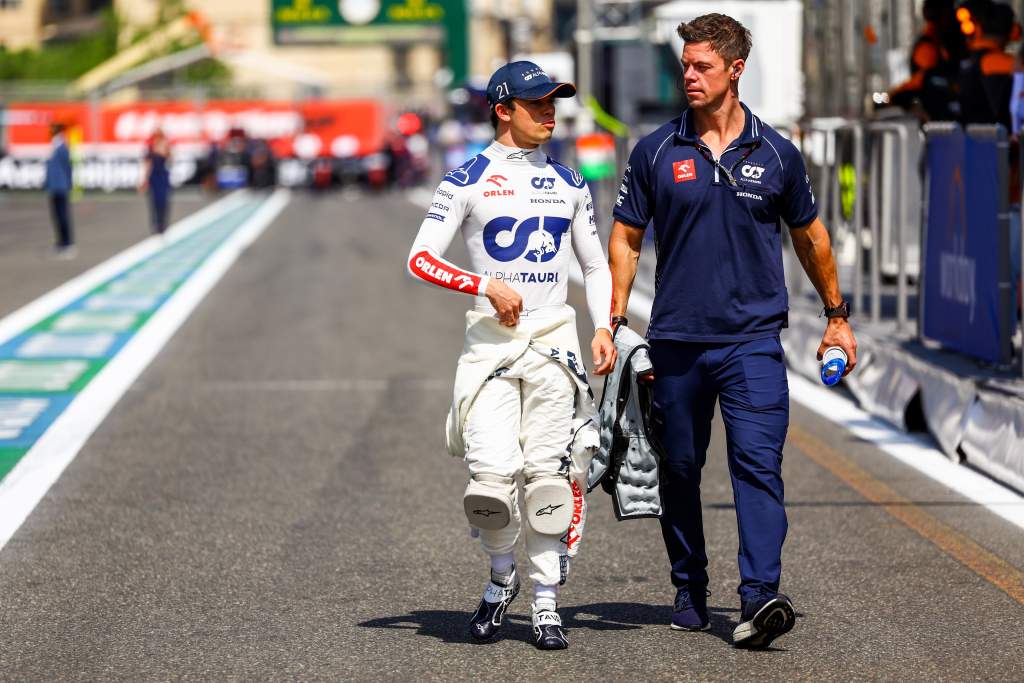 The only reason a reserve driver option having a seat fit at AlphaTauri has gained attention is the context of De Vries's rookie season.
De Vries landed his AlphaTauri seat after scoring points on a shock F1 debut last year in the Italian Grand Prix, where he only replaced Alex Albon at Williams on Saturday morning.
But at the start of his first full season in F1, De Vries has been comprehensively bested by third-year driver Yuki Tsunoda.
The 2023 AlphaTauri has not been an easy car to drive, lacking load under braking in particular, which has made it awkward to deal with on corner entry. But in tricky circumstances De Vries has not been able to match Tsunoda's performance so far.
He's 0.328% slower than Tsunoda on average in qualifying, and 4-1 down on head-to-heads.
The difference is also clear in races. De Vries has a best finish of 14th (Bahrain, Saudi Arabia) while Tsunoda has two 10th places and has finished 11th three times.
De Vries has only made it to Q2 twice, in Australia and Miami, and crashed twice in Azerbaijan in qualifying and in the race, which he called a "very silly" error.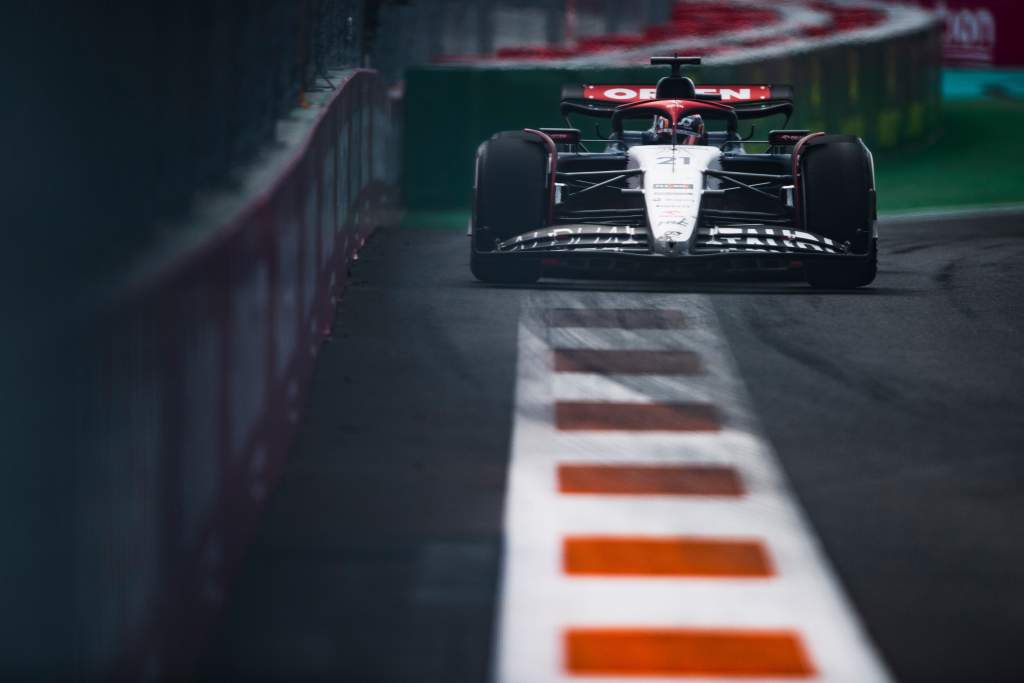 At the last race in Miami, De Vries looked like he had a genuine (if small) pace advantage on Tsunoda and got through to Q2 on a weaker weekend for the team – only to lock up and rear-end Lando Norris at the first corner.
De Vries's current team boss Franz Tost has backed the Dutchman only recently, in Baku, where he said it is normal for rookies to make mistakes.
But the suggestion is that other parts of Red Bull management (which sounds a lot like Helmut Marko) are less patient, and De Vries may only have a few more races to save his seat.
THE OTHER OPTION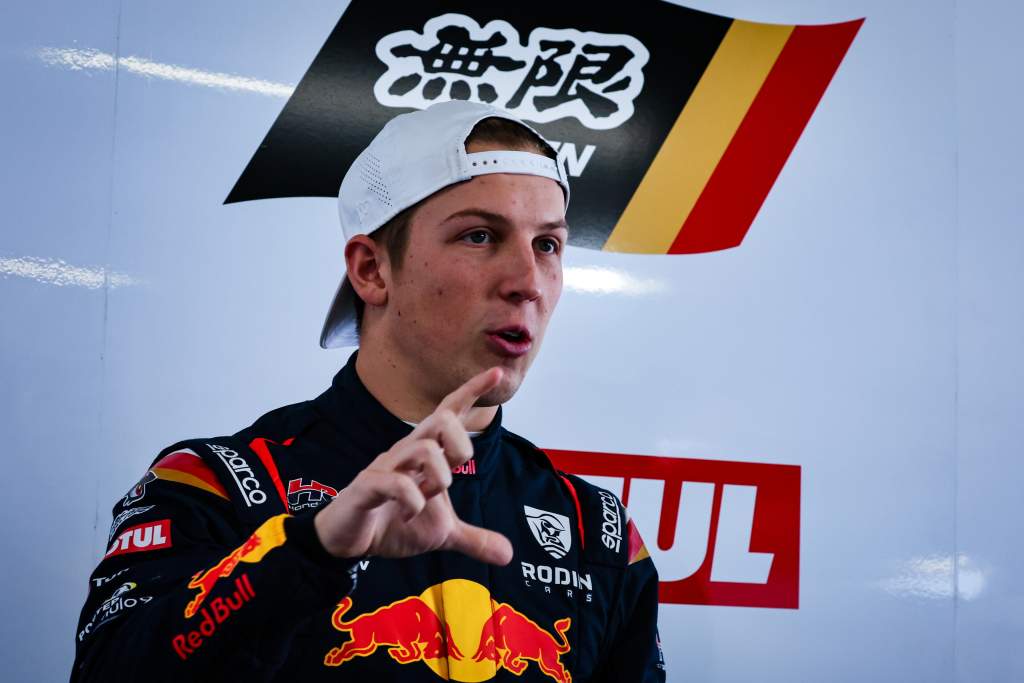 If Ricciardo is top of the list to replace De Vries in the event he is dropped, then it means Red Bull favours trialling Ricciardo over giving an opportunity to another reserve driver – Liam Lawson.
The Formula 2 race winner is currently racing in Super Formula in Japan alongside his F1 team duties, and is an early title contender after winning on his debut and finishing in the top five in the other two races.
It's an impressive start to a notoriously difficult championship for newcomers to adapt to. Red Bull thinks Lawson has potential, and he is said to have impressed on his F1 outings so far.
But if it was already a long shot to get in at AlphaTauri in place of De Vries, being behind Ricciardo in the queue could make it a near-impossibility – at least for now.