Red Bull Formula 1 reserve driver Liam Lawson emerged victorious on his debut in the Japanese single-seater series Super Formula.
The 21-year-old Kiwi shares the reserve role with F1 grand prix winner Daniel Ricciardo, and has already been extensively used by Red Bull for various F1-related duties. As part of the rookie practice runs requirement, he drove for both Red Bull and sister team AlphaTauri in race weekends last year, and then represented Red Bull in the post-season rookie test in Abu Dhabi.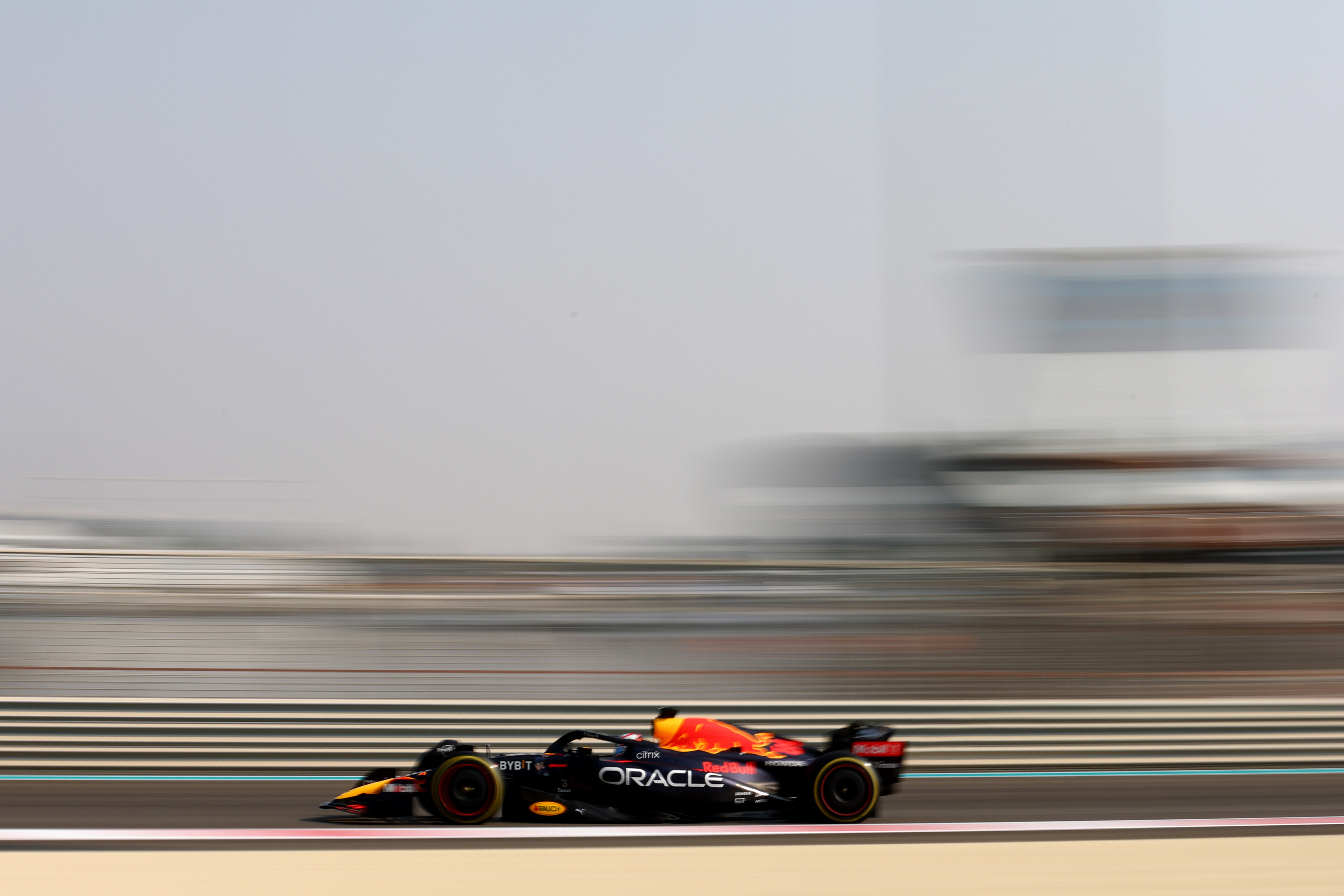 Lawson came off a relatively disappointing second season in Formula 2 last year – he finished third, but it was only a distant third in a year where he'd have needed to fight for the title to make his F1 case.
But Red Bull leaning on him in particular so heavily in the F1 side of things made it clear he was at little risk of being dropped coming into 2023, and instead he has been placed in Super Formula, which Red Bull has liked to use as a proving ground.
Back in 2017, Pierre Gasly was put in Super Formula rather than F1 after winning the GP2 title – Red Bull taking a page out of McLaren's book, which had done the same with Stoffel Vandoorne the year prior.
Like Vandoorne, however, Gasly hit good form in the Japanese series and didn't need to wait too long for an F1 promotion. His came in-season thanks to Red Bull loaning Carlos Sainz to Renault, while in Super Formula he finished half a point off the title, left to rue the cancellation of the final round due to heavy rain showers.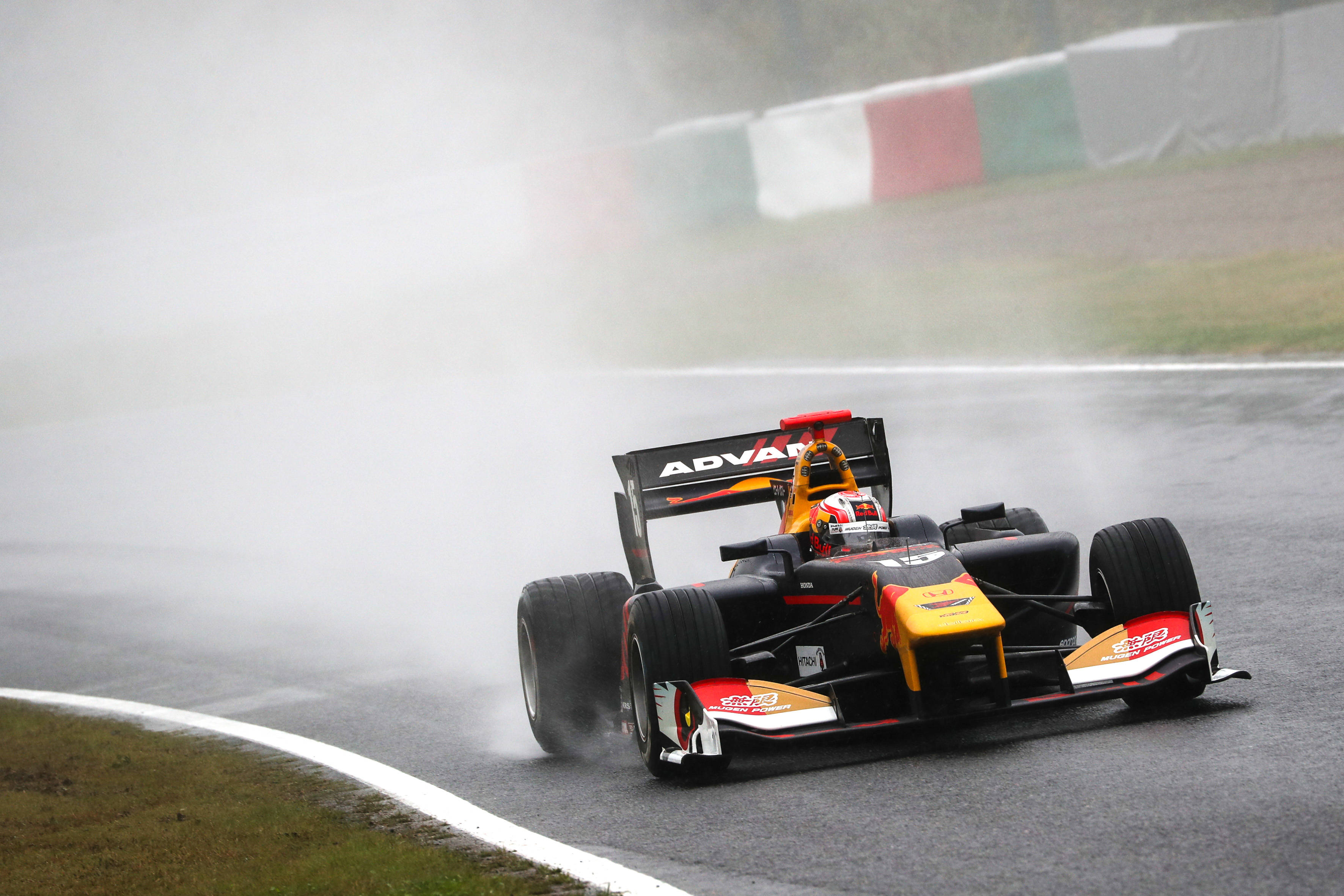 In the years since, Red Bull ran the likes of Dan Ticktum, Juri Vips and Patricio O'Ward in Super Formula, all of them in the same Mugen team. None ever get to run a full-season schedule, and none matched Gasly's frontrunning form in the races they did get.
Lawson, however, has pulled that off from the get go.
Having qualified his Red Bull-liveried, Honda-powered SF23 car third for his Fuji debut, he kept position at the start through losing out to Toshiki Oyu but getting ahead of the slow-starting Ritomo Miyata.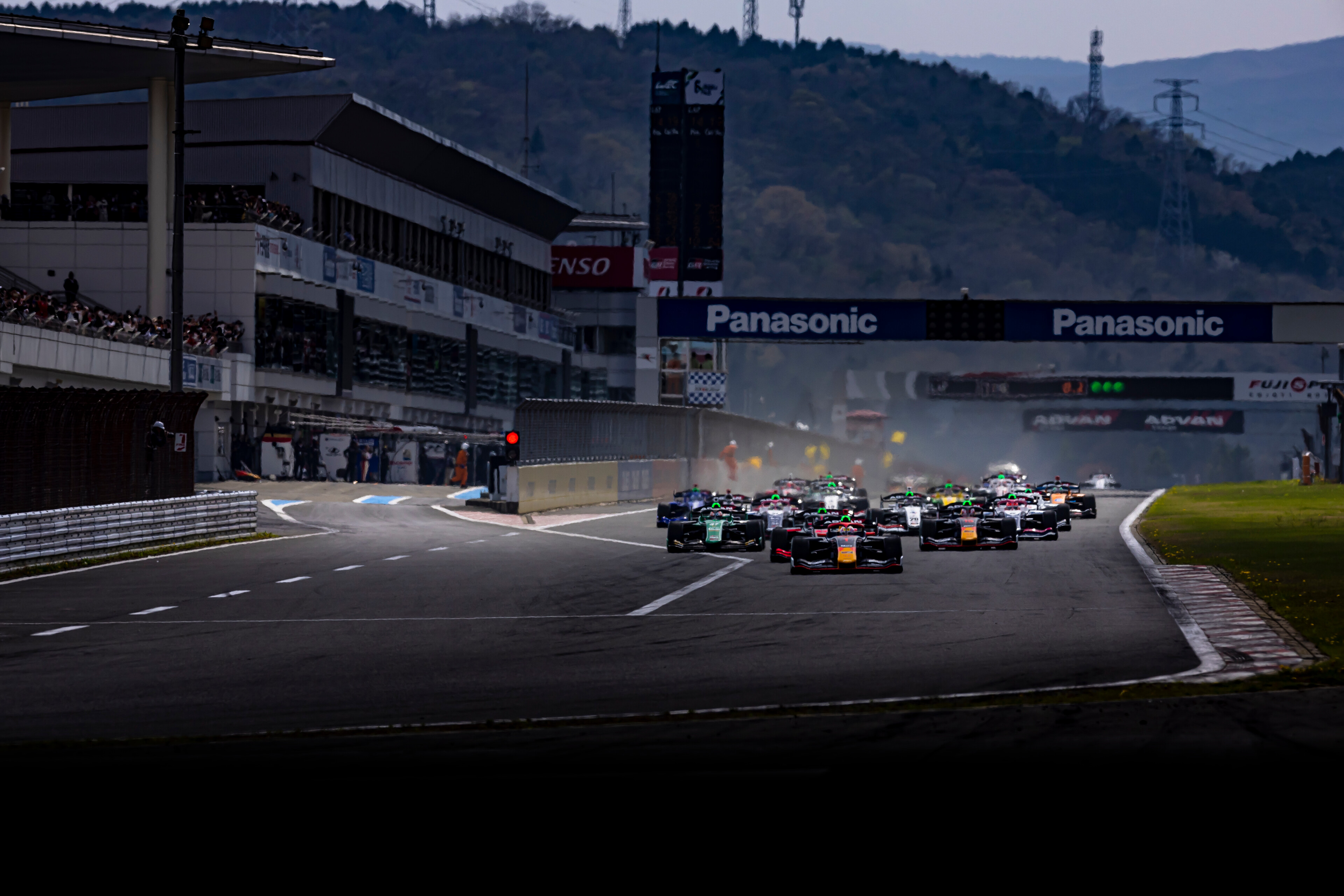 Sometime F2 racer Tadasuke Makino clattering into Sho Tsuboi then brought out the safety car, and Lawson pounced on Oyu on the restart, braking late at Turn 1 to briefly nudge ahead and then running both himself and Oyu out wide in defence a couple corners later while being squeezed to the inside. This took care of Oyu but forced Lawson to fight back against Miyata instead.
Eventually consolidating his second place, Lawson then halved his 2.5s deficit to his race-leading team-mate Tomoki Nojiri, the series' 2021 and 2022 champion, also running in Red Bull colours.
Lawson made his sole pitstop of the race on lap 21 of 41, with Nojiri doing the same a lap later. But his stop was 0.4s slower and, coming out of the pits, he was left immediately vulnerable to Lawson by virtue of having colder tyres, with Lawson absolutely breezing past around the outside of the sweeping 100R corner.
From there on, the race was no contest at all, Lawson having cleared off by five seconds by the time a collision between Jean Alesi's son Giuliano and GP3 race winner Nirei Fukuzumi ended the race under safety car.
Lawson's debut win continues his spectacular knack for making an early impact in categories.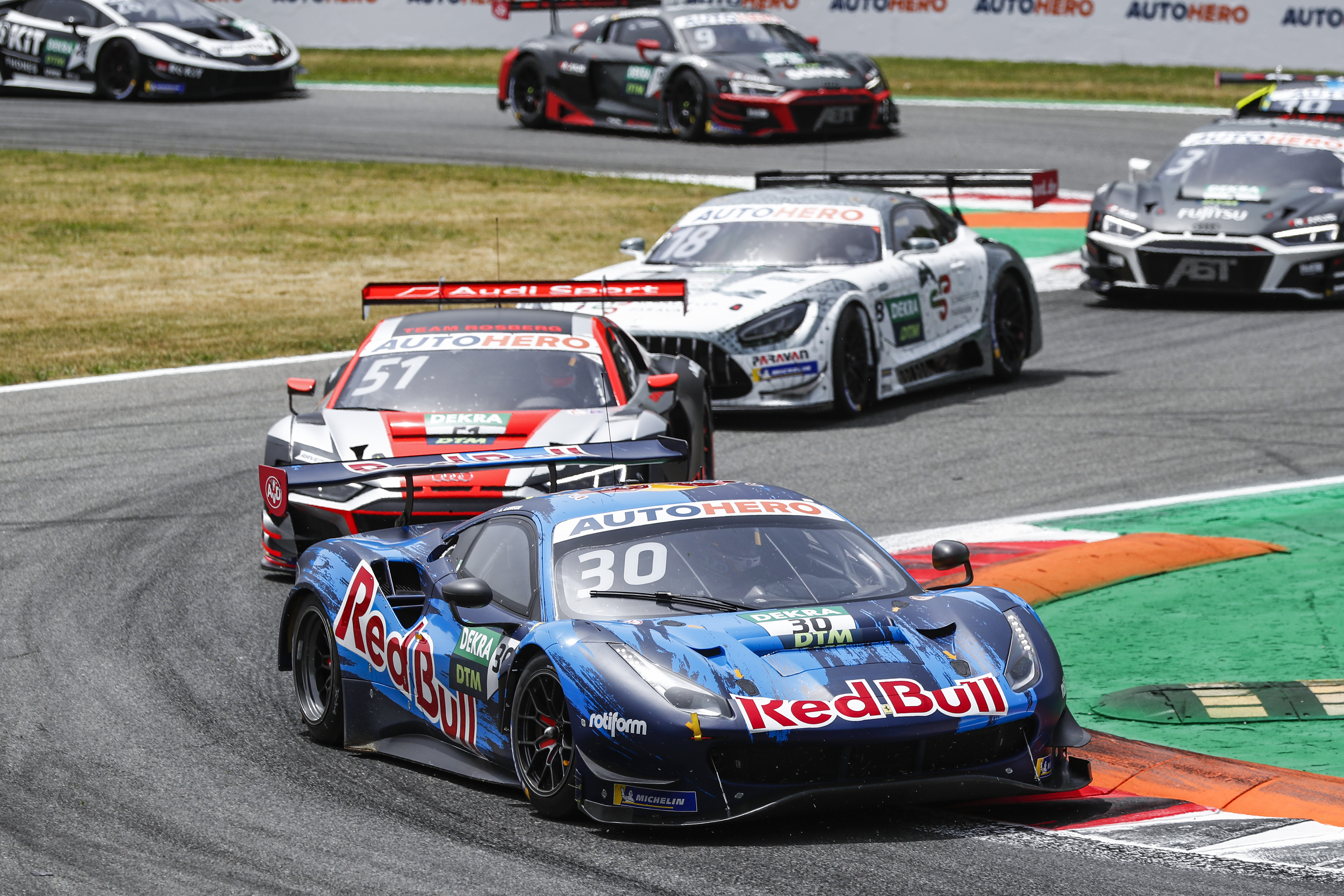 He'd won his first-ever F2 race, too, and also did the same in the DTM in its first season to GT3 regulations – with Lawson eventually only losing out on the title due to coming out on the wrong side of some extremely questionable driving and team orders in a fairly grim season finale at Norisring.
Whether Lawson is first in line to any AlphaTauri vacancy and how much of an impact he can make through Super Formula performances is not entirely clear. Red Bull does have as many as six juniors in F2 right now, and one of them, Ayumu Iwasa, is leading the championship after three rounds.