Doubts over Nyck de Vries' Formula 1 future and a coincidentally timed seat-fitting recently fuelled rumours that Daniel Ricciardo would be the man to step in should Red Bull once again swing the axe on one of its juniors.
After all, slotting the eight-time F1 grand prix winner and Red Bull driver pool returnee into an AlphaTauri seemed like the perfect warm-up act should Ricciardo be needed in the senior team once more.
It would be a solid test of whether Ricciardo has truly broken out of the rut he found himself in at McLaren and if he's still the same driver who looked to be among F1's elite during the mid-2010s.
But even if De Vries' seat is seriously under threat – and surely it's far too early for it to rationally be – it shouldn't be Ricciardo who is next in line to replace him.
Throwing Ricciardo mid-season into another car that's tricky to handle and has a finite window like last year's McLaren would be a huge gamble and one with far more limited rewards than AlphaTauri following its true purpose: moulding and developing the future Red Bull mega talents.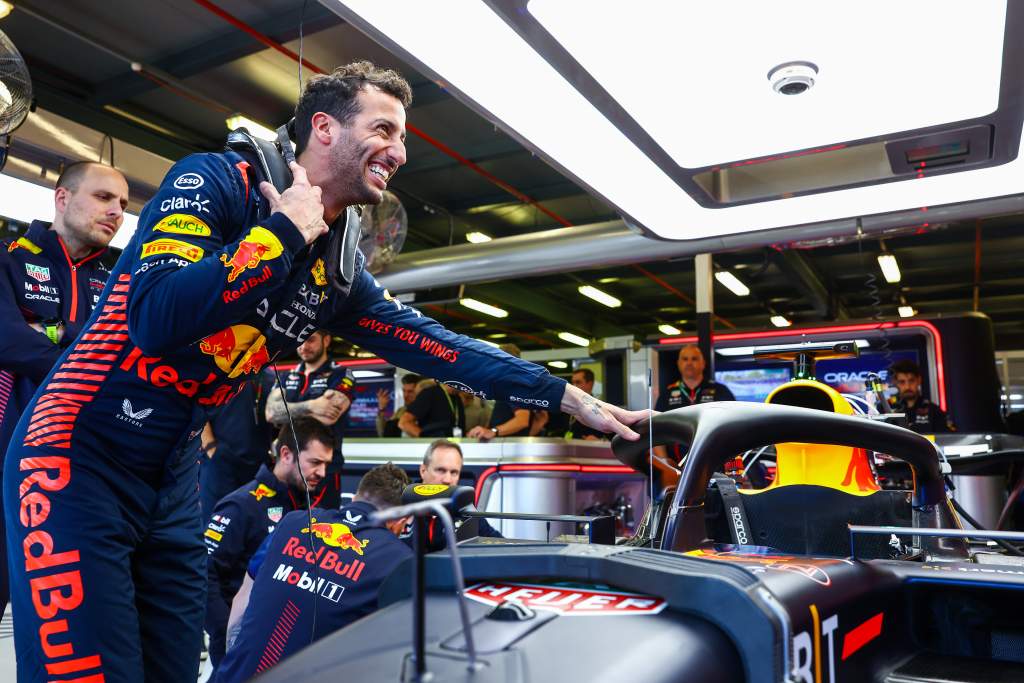 Ricciardo has already trodden that narrow path and even if he was able to reinvigorate himself at AlphaTauri, something that's far from a certainty, there's no guarantee that Red Bull would require a second driver even at the end of 2024 (the end of Sergio Perez's current contract).
So Red Bull would be far better placed following its original Toro Rosso/AlphaTauri philosophy of giving a chance to a young driver – and right now nobody fits that bill better than current Super Formula points leader Liam Lawson.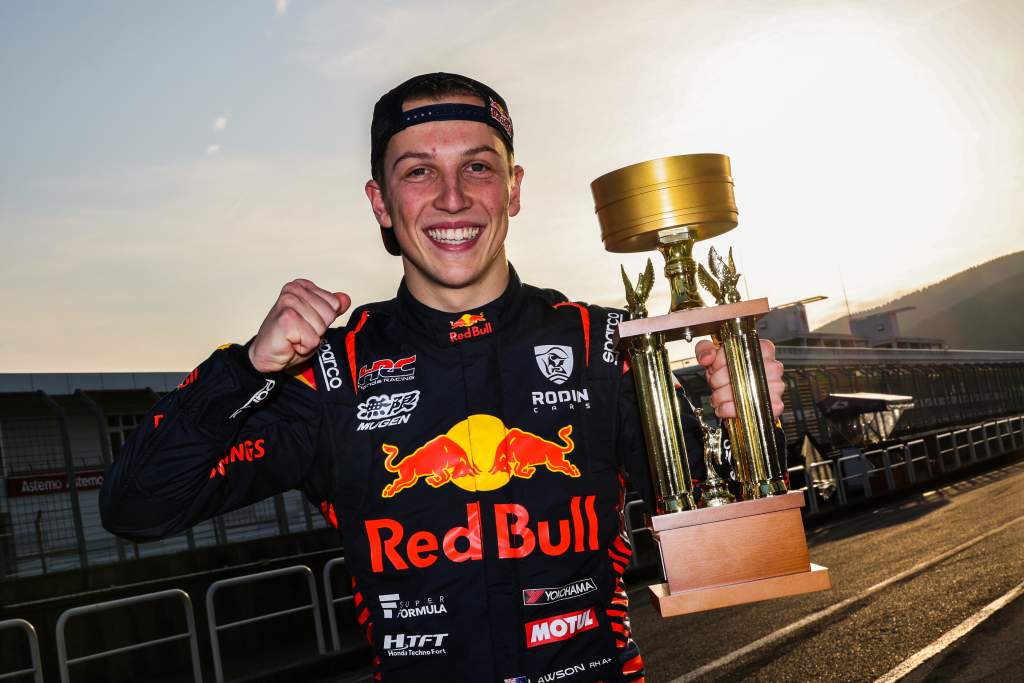 It's fair to say his time in Formula 2 and Formula 3 never quite met the expectations he promised when he initially landed on Red Bull's radar in 2019 off the back of a storming run to the Toyota Racing Series title against a couple of F1 juniors.
But he's absolutely flying in his new life in the notoriously tricky Super Formula series in Japan that the likes of Pierre Gasly and Stoffel Vandoorne have gone through in recent years on their way to F1.
In fact he's excelling even more than Gasly and Vandoorne initially did and he could become only the second non-Japanese driver to win the title in the last decade if he converts his current points lead into the championship.
---
SUPER FORMULA ROOKIE CAMPAIGNS AFTER FOUR RACES
| | | | | |
| --- | --- | --- | --- | --- |
| | Wins | Poles | Top 5s | Points |
| Vandoorne | 0 | 1 | 1 | 19* |
| Gasly | 0 | 0 | 1 | 10* |
| Lawson | 2 | 0 | 4 | 57 |
*points adjusted to 2023-style allocation
---
Of course a four-race sample is far too little to draw definitive conclusions from, especially when you consider Lawson's team-mate, chief title rival and defending two-time series champion Tomoki Nojiri had to miss the latest round due to a collapsed lung on the eve of the event.
Gasly also hit his stride right after this block and won two of the final three races, leaving him half a point adrift of a title he might have won had the final race not been cancelled due to heavy rain showers.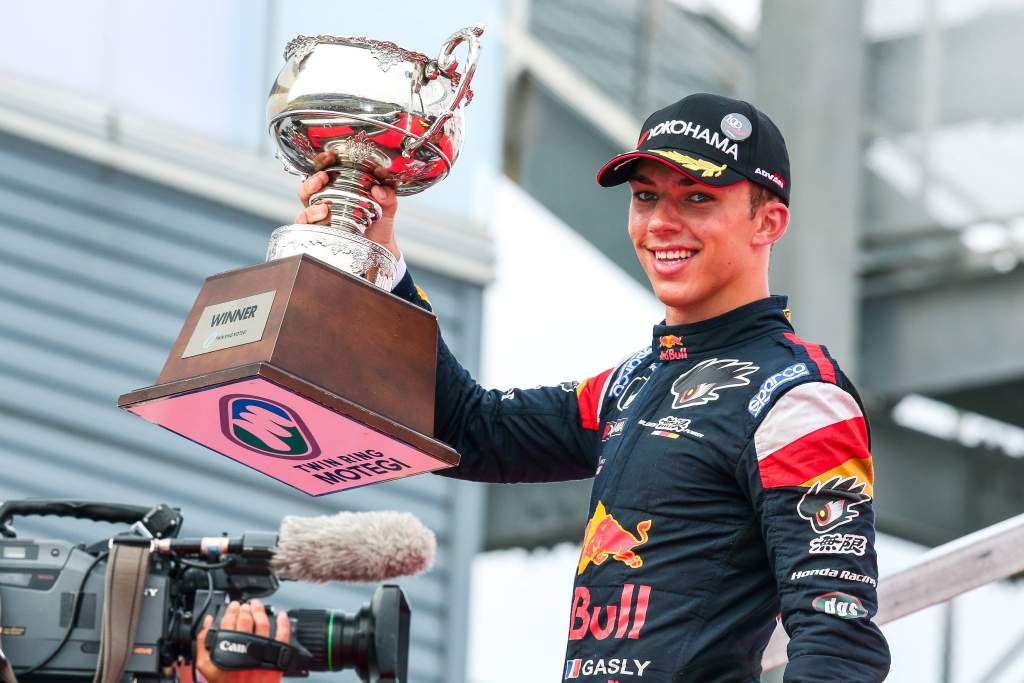 Vandoorne had a spate of bad luck during his first few weekends but bounced back with two race wins of his own afterwards before heading for his ill-fated McLaren stint in F1 the following year.
But you also have to consider Lawson's own bad luck and grievance with the penalty for falling too far behind the safety car that cost him a podium in his second race.
He's been the real standout and breakout star of the season. Recent non-native Super Formula standouts include 2021 IndyCar champion Alex Palou, current Formula E points leader Nick Cassidy, Gasly and Vandoorne – that's some pretty good company.
It's becoming a cliche to say Lawson wins in everything first time – Formula 2, DTM and now Super Formula – but what's arguably even more impressive is his sheer speed and his ability to manage the Yokohama rubber, something that can prove tricky for rookies in particular.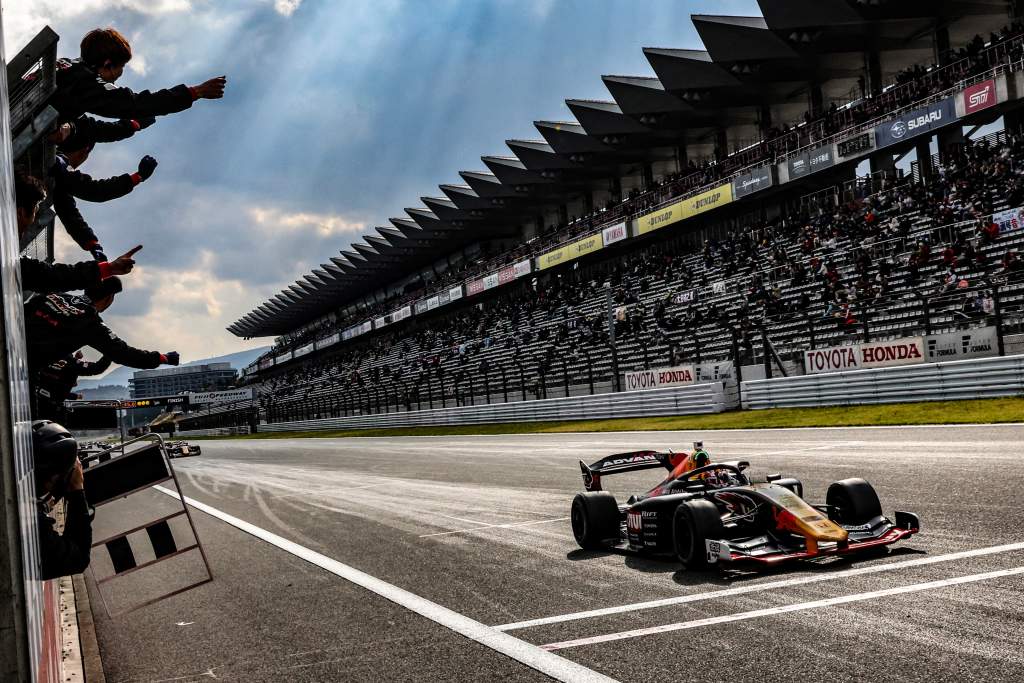 Instead Lawson, with the help of series benchmark Team Mugen, is winning races by brute force. Early pitstops followed by hard charges were crucial to his wins at Fuji and Autopolis, two tracks completely new to the Kiwi.
After all, having the experience of excelling in different types of race cars isn't the silver bullet to succeeding in F1 (it certainly didn't save/isn't saving the F1 careers of Brendon Hartley and De Vries) and you're obviously only driving one type of car in series of Super Formula's nature. But the raw underlying pace, and delivering it quickly, is absolutely important.
Lawson's stellar rookie DTM campaign, where he was controversially denied the title in a season finale clash, proved his class as did the plentiful flashes of speed he'd show in F2.
Unfortunately for Lawson he couldn't show that regularly enough to convince Red Bull to look internally rather than externally when Gasly headed for Alpine.
He's rated as a capable pair of hands within Red Bull and he's highly likely to get further FP1s as part of the reserve driver role he shares with Ricciardo so Red Bull will have even more chance to evaluate him.
Clearly his practice and end-of-season test runs have been solid so far but weren't spectacular enough to place him within Red Bull's top two choices (Colton Herta and De Vries) to replace Gasly for 2023.
The question is whether Lawson's Super Formula exploits are enough to convince Red Bull that he's its best option this time around just as Gasly was able to when he was initially overlooked post-F2 like Lawson was.
It will also depend on two other factors.
1) Can De Vries rescue his rookie season? If he's able to turn things around and start matching team-mate Yuki Tsunoda he may persuade Red Bull to give him more time.
2) What of Red Bull's six F2 juniors? This year's championship lacks a clear standout driver so far. Alfa Romeo protege Theo Pourchaire is leading the way while Honda junior Ayumu Iwasa is leading the intra-Red Bull fight.
---
Red Bull juniors in F2 this year after eight races
3rd: Ayumu Iwasa – 58 points
6th: Dennis Hauger – 38 points
10th: Enzo Fittipaldi – 31 points
11th: Zane Maloney – 29 points
14th: Isack Hadjar – 18 points
16th: Zak Crawford – 16 points
---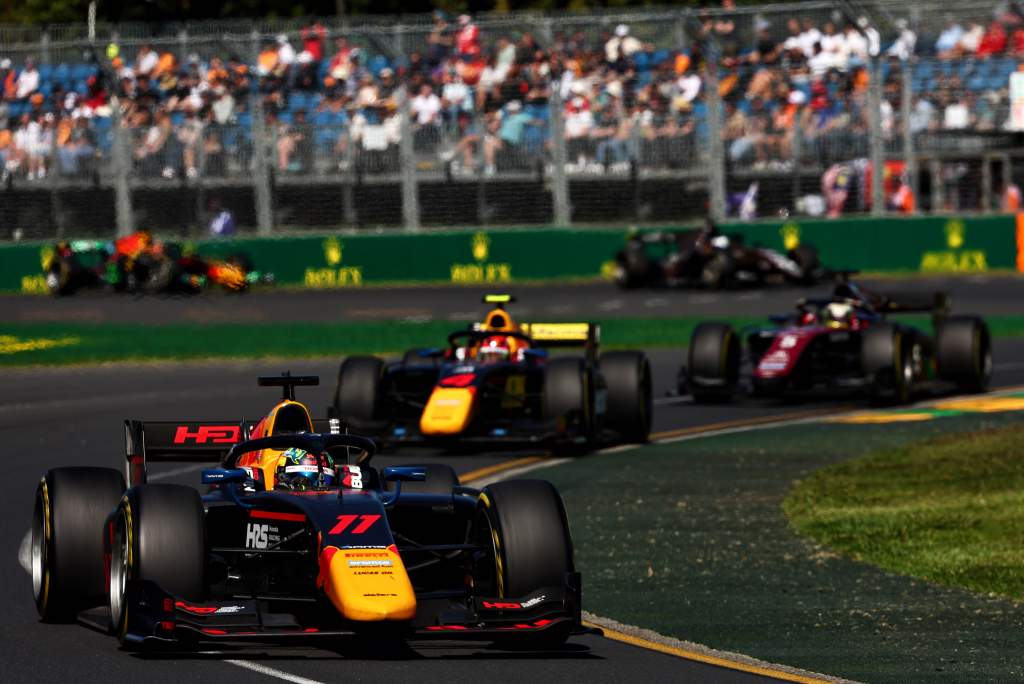 The series is so open it's difficult to see one particular Red Bull driver bursting out, much like last year where Lawson finished in front of three other Red Bull juniors but too far adrift of the title fight.
But that picture can change very quickly especially with 12 F2 races taking place over the next two months while there will only be two more Super Formula races in that time.
Even so Lawson has made a convincing case and if he can continue to dovetail his impressive Super Formula with further F1 runs then he deserves to be in the mix should Red Bull look to replace De Vries during or after 2023.
Ultimately who is the safer bet to throw into one of F1's slowest and trickiest cars? The once-great driver at the tail end of his career and fresh off the back of a confidence and reputation-shattering two years at McLaren where he simply couldn't do what his team-mate was able to do with the car, or the youngster who has immediately excelled in multiple notoriously difficult series and has the potential to offer well over a decade of service?
I know who I'm picking…