One Alfa Romeo Formula 1 driver is a 33-year-old veteran with 10 grand prix wins to his name.
The other is a sophomore with just six career points, and somebody who – as good an impression as he'd made in his rookie F1 season – it can be hard not to view in the context of a more modest junior CV than that of many of his peers.
In that context, a cursory look at the Bahrain Grand Prix results would've provided no shocks. Eight places apart, Valtteri Bottas the one scoring points. Zhou Guanyu's finishing position was admittedly artificially lowered by Alfa Romeo pitting him late on to deny Alpine the fastest lap point – but even before that he'd fallen half a minute behind Bottas.
But if that was a picture from the F1 opener, it wasn't the full picture. And Saturday's qualifying for the Saudi Arabian Grand Prix in Jeddah further drove home the point. Something interesting is happening here.
"Actually he was, I think, two tenths faster than me. And I felt [at the] end of my lap that I couldn't find it," said Bottas in Jeddah on Saturday when asked by The Race about the single-lap trend relative to his team-mate.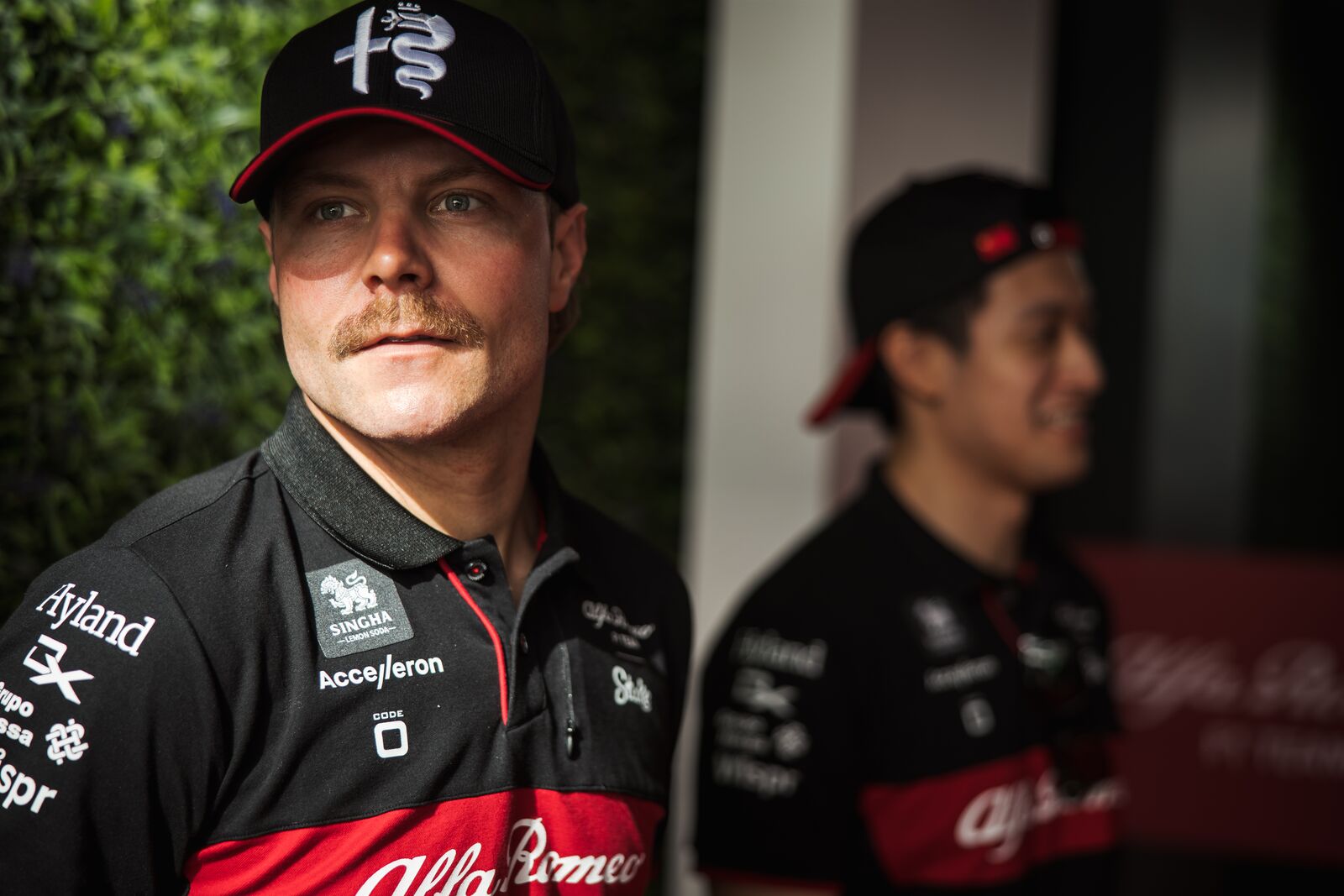 "So, he's really on it, or there's some difference, I don't know," he added, chuckling.
"I really felt like I got the most out of it.
"He's been super-consistent every session. Definitely made a step up from last year."
No, Zhou didn't get to Q3 – both he and Bottas exited in the second segment – but he did beat his team-mate by 0.207s, in what team representative Alessandro Alunni Bravi described as "an excellent job in the cockpit". And it wasn't out of the blue – it was coming.
---
Bottas vs Zhou, 2023 best lap comparisons
Bahrain GP
FP1 – Zhou 0.114s ahead
FP2 – Zhou 0.223s ahead
FP3 – Zhou 0.449s ahead
Q1 – Bottas 0.111s ahead
Q2 – Bottas 0.030s ahead
Saudi GP
FP1 – Bottas 0.016s ahead
FP2 – Zhou 0.215s ahead
FP3 – Zhou 0.400s ahead
Q1 – Zhou 0.275s ahead
Q2 – Zhou 0.207s ahead
---
"The feeling is not that bad. Just the stopwatch is not showing a nice laptime," Bottas said after Jeddah qualifying.
That – the fact he's not feeling particularly off in the car yet Zhou is comparing this well – is serious credit to the Chinese driver.
Admittedly, Zhou's junior CV suggests he's a pretty good qualifier. Three poles in European F3 and a pole in each of his Formula 2 seasons, the latter coupled with what is just a generally credible single-lap record in F1's main feeder series.
But Bottas has 20 F1 poles. He was a genuine challenger to one of the greatest F1 drivers of all time on Saturdays – much less so on Sundays – during their five years as team-mates. "He's very good over one lap pace particularly" was how Zhou described Bottas earlier this month.
And indeed, Bottas had Zhou handled in qualifying at the start of 2022. But – as the Alfa Romeo grew less competitive against its rivals – that gap closed, Zhou ending the season with two successive qualifying defeats of Bottas in Brazil and Abu Dhabi.
And if two weekends don't amount to a conclusive trend, the sample size is clearly bigger and growing, even if Bottas pulled out a very narrow win in Bahrain – which, it is worth noting, was aided by a Zhou lock-up that cost him "two tenths compared to the previous lap". He'd even felt Q3 was an outside bet, whereas on Bottas's side the phrase was "definitely out of reach".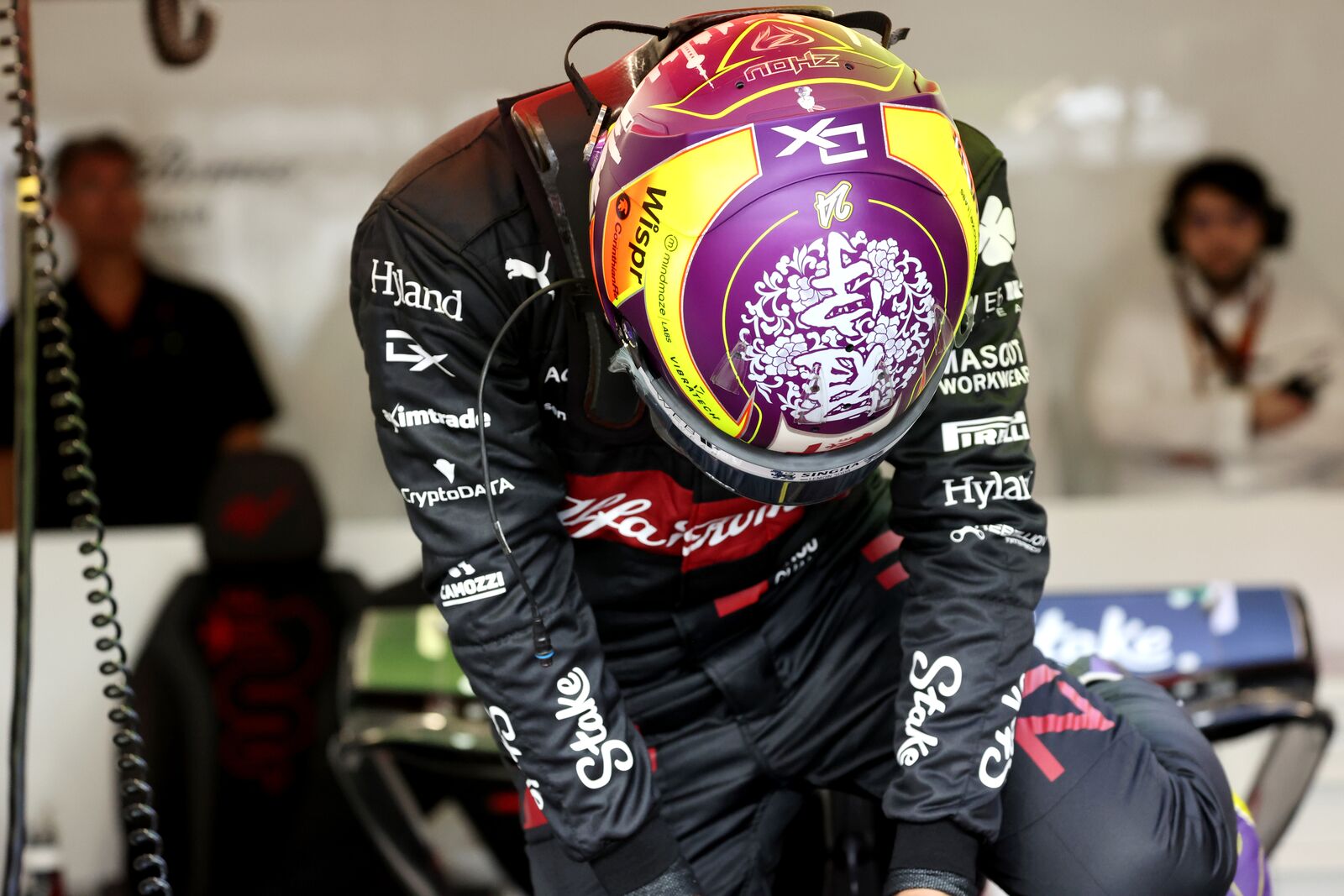 "It's a good starting benchmark for the beginning of the season," Zhou said coming into Jeddah. "Last year I was maybe more than six tenths [off].
"It definitely gives me the confidence, it shows also the progression, the feeling you have over pushing for one-lap pace. It was a good starting point but I was actually probably expecting a bit more."
That "a bit more" came this Saturday. And Zhou's target to "always be fighting closely together" with his team-mate is clearly being reached in qualifying. In fact, the early-season evidence is – whisper it – in his favour.
Sunday is where the points are awarded, and you'd expect Bottas to remain the more effective Alfa Romeo points-scorer well into the season even if the one-lap trend holds up.
But that kind of movement does tend to be predictive when it comes to a youth/experience F1 line-up. First, you see the swing in practice. Then – with an offset because it's experience that helps put the peak laptime all together – it starts showing up in qualifying. And though it's no guarantee, there's a good chance that it then translates into the grand prix itself.
Maybe in the race Bottas will again do more with his starting position than Zhou. Even if he does, Alfa Romeo's sophomore will not have to reach far to find a huge positive.