Few could've predicted the outcome of the 2020 Austrian Grand Prix, and there were plenty of drivers who came away from the opener with much less – or much more – than they excited.
Here's our rundown of those with most to be proud of, or to rue.
The winners
Charles Leclerc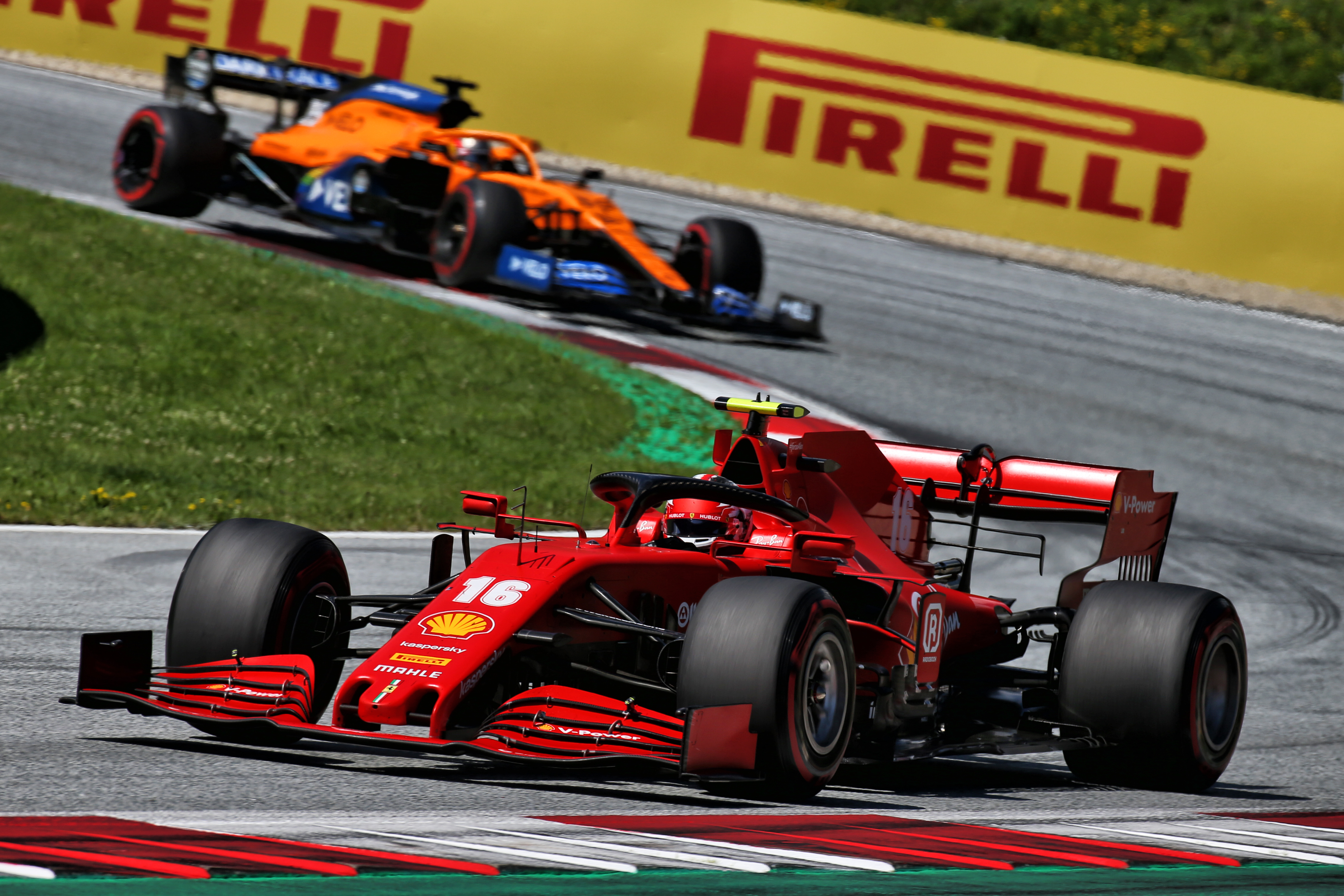 Leclerc drove brilliantly under pressure to score two victories in F1 last year, including Ferrari's home race at Monza, but there's something very different about pulling out all the stops in a bonkers race when you don't have a good car – so he is absolutely right to rank this as one of his best.
But the significance of his drive goes beyond simply being very good. He's turned a disastrous weekend for Ferrari into second place in the championship.
Ferrari had the fifth-fastest car in qualifying so that can only be viewed as a victory for Leclerc. If Ferrari can bring its major upgrade package rapidly, and it has a big impact, this season may not need to be written off as quickly as the last 48 hours suggested. – Scott Mitchell
Lando Norris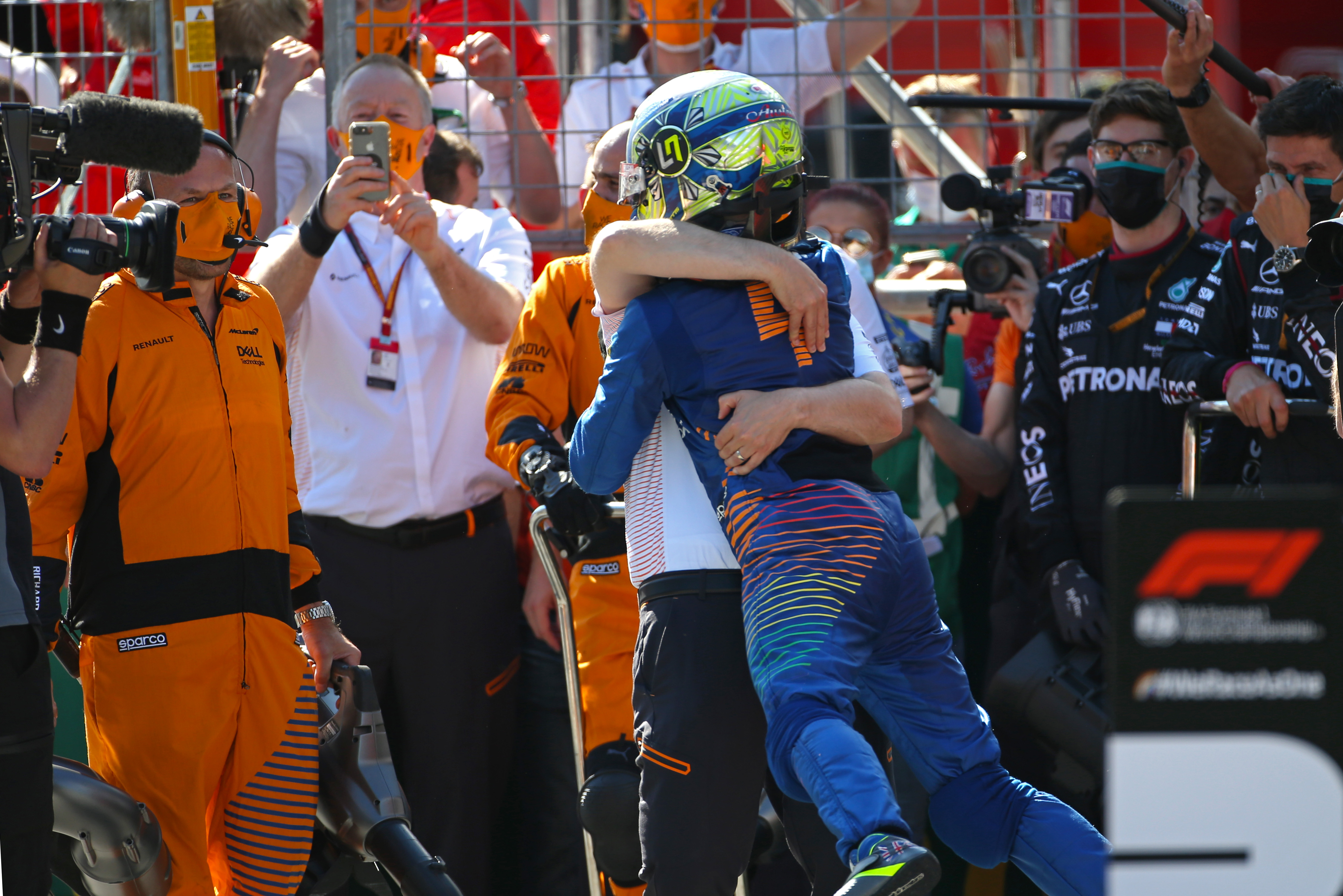 Anyone scoring their first podium finish is a winner – unless you're Leclerc and being robbed of victory in Bahrain in 2019!
Norris drove a really measured race after an excellent qualifying, his best in F1. He didn't put a foot wrong throughout and even though a time penalty for Sergio Perez was going to hand him another place, he still got aggressive and forced his way past at Turn 3.
What happened on the final lap was simply stunning. Yes, Lewis Hamilton's path was blocked by Valtteri Bottas. But Norris still had to claw the time back – that he was able to produce the fastest lap of the race speaks volumes for the quality of the lap.
It was all on the line, and Norris aced it. – Scott Mitchell
Pierre Gasly
With the recent news that Juri Vips may be bidding for some extra superlicence points in the Formula Regional European Championship alongside Super Formula, it seems quite likely that Red Bull won't want to keep an unchanged AlphaTauri line-up for another season in 2021.
In that regard, it was crucial for Gasly to pick up where he'd left off in 2019, and that is what he did, having Daniil Kvyat covered for much of the weekend – including in qualifying and the race.
Gasly's big achievement, however, was hanging on to a standout seventh at the finish in what was a markedly worse tyre situation that that of his direct rivals – as he and AlphaTauri had forgone swapping for a fresh set during the late safety car appearances. – Valentin Khorounzhiy
Valtteri Bottas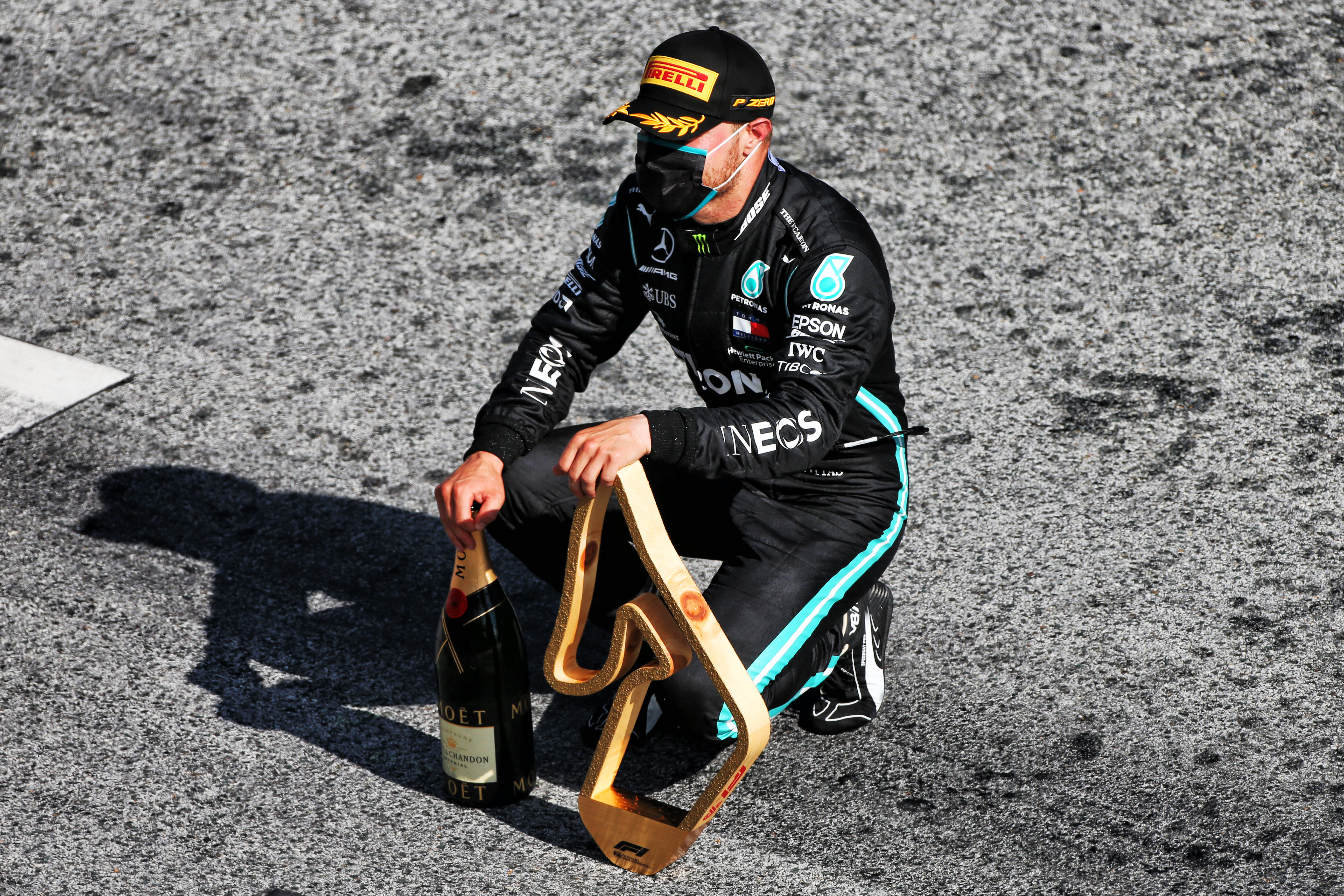 In this truncated season it was essential for Bottas' championship campaign that he get some momentum on his only realistic rival, team-mate Hamilton.
Historically, the Red Bull Ring is a strong track for Bottas, less so for Hamilton. For reasons of psychological momentum, a victory here – from pole, what's more – was very valuable.
Ultimately, he aced Hamilton in qualifying. That much was accomplished with merit. That his Q3 spin on his final run actually played further into his hands was just good fortune – it penalised Hamilton three grid places.
He remained calm and composed as Hamilton came at him hard, dealt with the safety car restarts perfectly, all while driving around a serious gearbox sensor issue. – Mark Hughes
The Red Bull Ring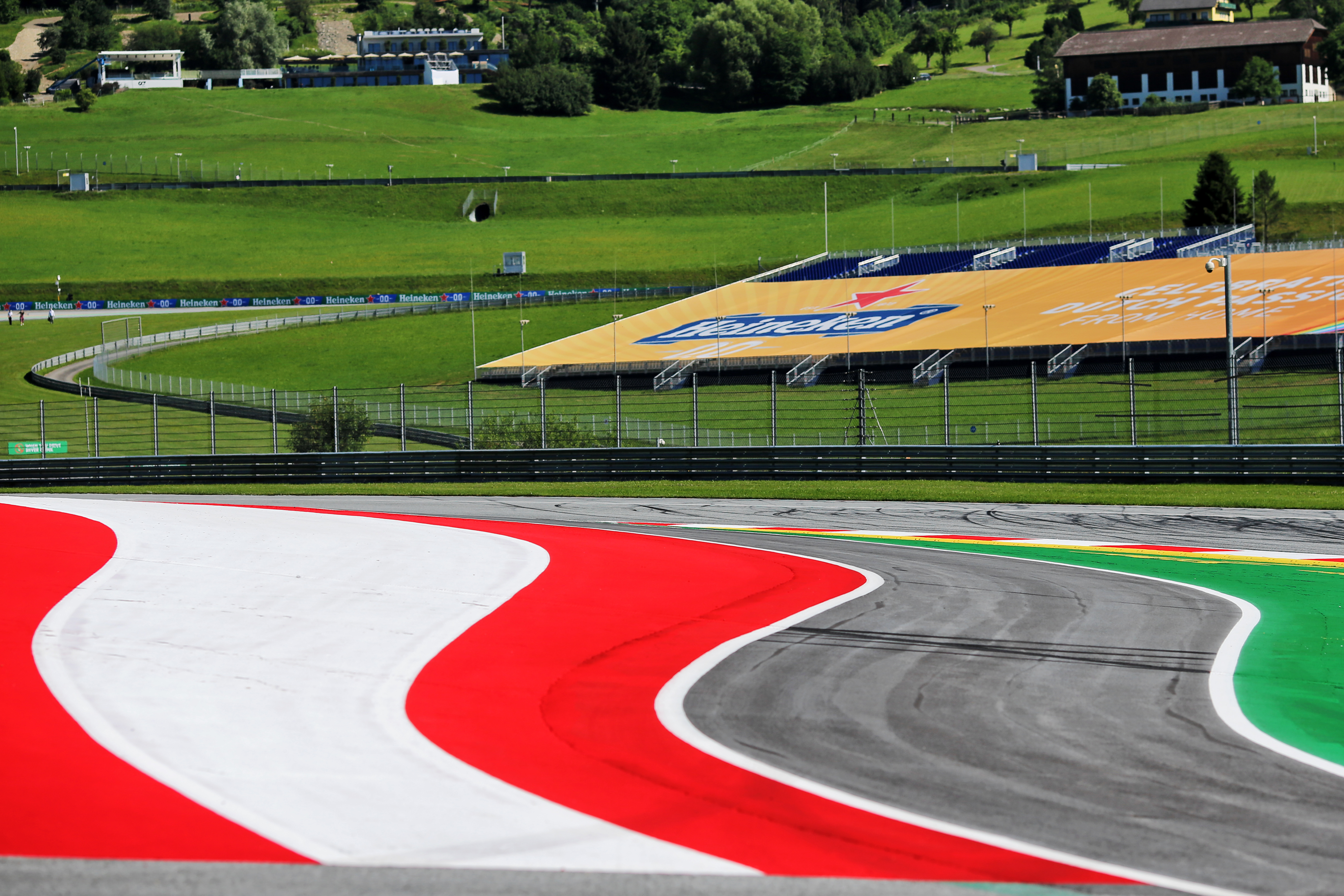 The Austrian venue served F1 brilliantly well in this crucial first race back.
Its rural location in a country with low virus rates was the foundation of why it was chosen to host the first two races, but its layout and beauty helped F1 put on a brilliantly vivid show.
The Turn 3-4 sequence is almost impossible to defend and this was the basis of epic wheel-to-wheel stuff. – Mark Hughes
The losers
Red Bull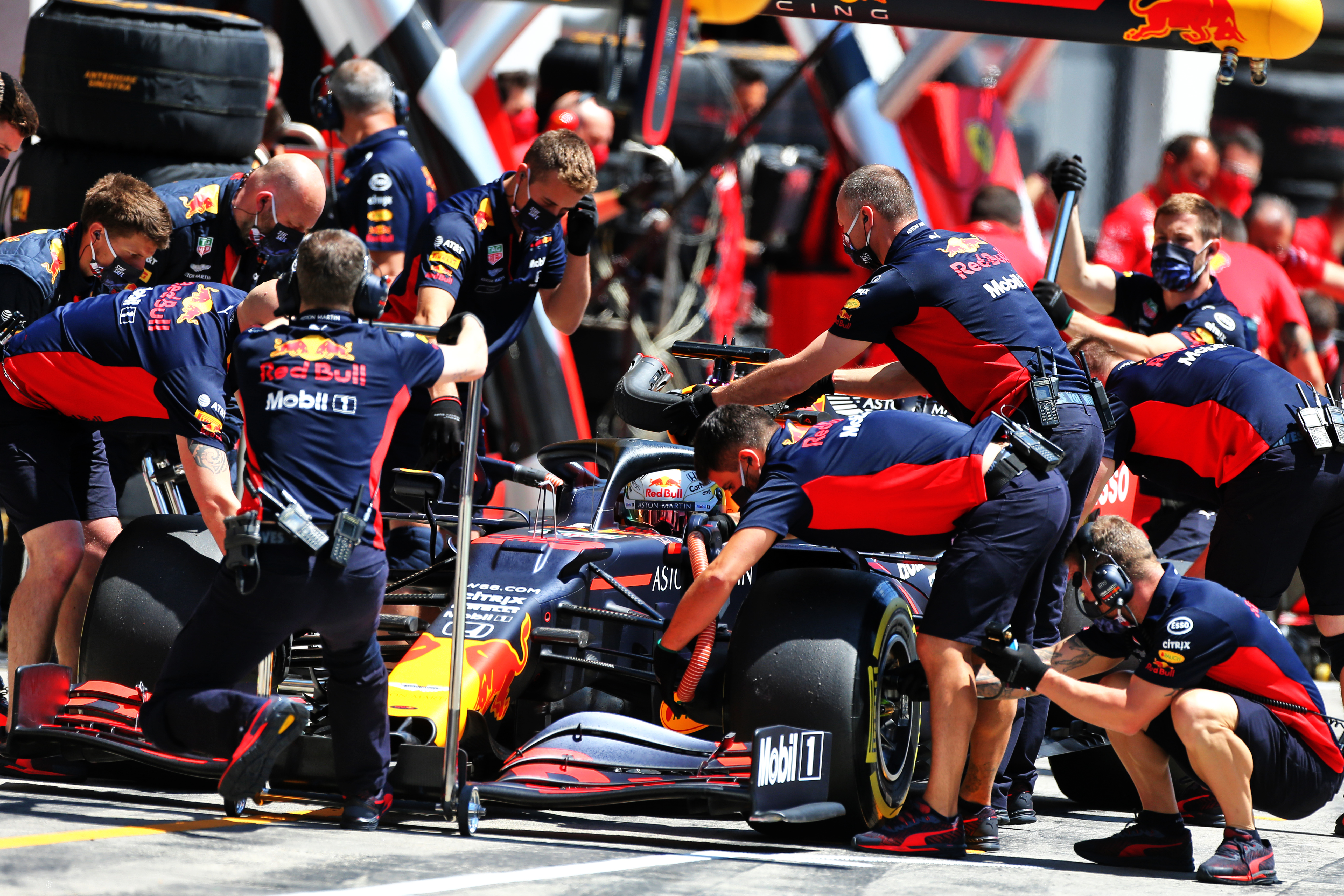 As it stands, the RB16 is not as fast as the Mercedes W11, but what it is is somewhere in the vicinity and at least a clear second-best. This balance of power is enough to keep Max Verstappen's title hopes realistic – but it requires his team to outfox Mercedes on the operational side at every opportunity.
On Sunday in Austria, it looked like Red Bull was doing just that. It had made what Horner described as a "brave" decision to get Verstappen through Q2 on mediums, and then put Verstappen in prime position to make use of his starting compound by getting the stewards to overturn their Saturday decision on Hamilton's yellow flag infringement.
Ten laps into the race, Verstappen and Red Bull looked on course for a potential masterstroke, keeping the gap to Bottas relatively consistent and with Hamilton held up by Albon. And then Verstappen's RB16 slowed with a "suspected electrical issue" and a prime opportunity was lost in an instant.
If past seasons are any indication, Mercedes won't allow Red Bull many more such opportunities – although the reliability dramas for the German works team and its customers will at least be a silver lining.
Albon's performance was another silver lining – he was a perfect blend of aggressive and assertive in defending from Hamilton at Turn 4 at the start, and kept him delayed for a few laps. He also ended up with a sudden genuine shot at victory at the very end, and the way that unravelled is in no way Red Bull's fault.
But it's Verstappen, not Albon, who on pure pace still represents Red Bull's best shot at ending its title drought – and the chances of that for 2020 took a massive hit today. – Val Khorounzhiy
Lewis Hamilton
Had Hamilton held on to third place on the final lap maybe he'd avoid being mentioned in this column but unfortunately a clash with Albon, dropping 13 points to Bottas and generally being just not quite as on it as he needed to be means this was a relatively bad day at the office for the world champion.
Mercedes team boss Toto Wolff is adamant Hamilton was not distracted or under-par because of his off-track activism, so this one just gets chalked up to Hamilton being second-best in the Mercedes camp – which would have been OK in itself, but instead he finished fourth on a day Mercedes was easily clear of the rest. – Scott Mitchell
Sebastian Vettel
With every reason to be fully motivated into competing hard with Ferrari team-mate Leclerc and making Ferrari's decision to drop him next year look misguided, Vettel had yet another clumsy accident when racing in the pack – at just the moment that Leclerc delivered a brilliantly-judged second place in a car that had no business being on the podium.
A 10th-place point in a damaged car was hardly the sort of performance that may have made Ferrari think it had made the wrong decision. – Mark Hughes
Williams
While George Russell's retirement for a fuel pump problem contributed to the chaos that made the race so exciting, the mix of poor reliability and errors meant Russell would surely have been in contention for a point or two had he got to the finish.
This was a much better showing from Williams in competitive terms but the team has nothing to show for it. Just 11 cars made it to the flag and the only one that didn't get a point for that was Williams's rookie Nicholas Latifi! – Scott Mitchell
Renault
Ricciardo's impending exit from Renault was made to look somewhat acrimonious by a pretty unsubtle statement from Renault's managing director Cyril Abiteboul in the immediate aftermath, as he appeared to question the Aussie's "reciprocated confidence, unity and commitment".
And somewhat perversely, a good result for Ricciardo in Austria would've strengthened that statement, showing that he may have been wrong to give up on Renault so soon and spurn it for a midfield rival.
Instead, Ricciardo lost a chance at a decent result due to a reliability drama – which even Renault itself must admit is nothing new on its end – while McLaren bagged an almighty haul of points and a podium.
Yes, that podium was made possible by Renault's engine, but on evidence of Austria it's still pretty clear McLaren is making more than the works team of whatever Viry is delivering. – Val Khorounzhiy
Haas and its brakes, again
There was a period of time, one not insignificant relative to Haas' short F1 history, in which the the performance of the brakes seemed to be top of the American outfit's agenda.
Not only did that it prompt Haas to test different brake suppliers, and hop back and forth from Brembo to Carbone Industrie, but it also clearly took a toll on the personnel – with both team boss Guenther Steiner and the team's mainstay driver Romain Grosjean getting quite exasperated at having to discuss brakes in media sessions.
Last year, any sort of brake drama took a back seat to the other weaknesses of the Haas VF-19. But they were back in the spotlight in the Austrian Grand Prix weekend – a brake fluid leak had compromised Grosjean on Friday, and both he and Magnussen would retire at Turn 4 in the race due to brake issues.
Yes, the VF-20 wasn't exactly lightning fast in Austria, but neither was the Alfa Romeo, and Antonio Giovinazzi bagged a potentially quite important two points anyway. That makes it a doubly-rough day for Haas. – Val Khorounzhiy
Disagree with our choices or think there are some others worth mentioning? Sound off in comments below, or join our F1 writer Scott Mitchell for a Q&A at 7:30pm UK time today.