Formula 1's planned Miami race will feature no public roads in the latest change to the proposed circuit, designed to help the grand prix gain approval for 2021.
F1's desire to host a grand prix in the Florida city has been tested by a long-running saga, although the hope is still for a race to be held in 2021 around a circuit based at the Hard Rock Stadium, home of the American football team the Miami Dolphins.
The latest change, which includes avoiding the use of Northwest 199th Street, eliminates any public road usage and shifts the track entirely with the Hard Rock Stadium's grounds.
A pledge has also been made to avoid any on-track action before 3pm on Friday to avoid disrupting local schools.
Though the track change completes the move away from a downtown street race that was first envisaged by F1 and its Miami partners, opposition still remains and the race faces a crucial vote this week that could revoke the stadium's rights to hold a grand prix.
Here are the key moments in F1's battle to pull off a race in Miami, and how far it has moved from the original target to try to make it happen.
November 2017: Biscayne Boulevard on the shortlist

Downtown Miami was scouted by F1 back in 2017, with the famous Biscayne Boulevard stretch outlined as a potential part of a race track.
F1 officials met with representatives from Miami's local authority to discuss potential plans and the logistics involved with hosting a grand prix.
Although some suggestions, such as running through the PortMiami Tunnel, were evidently pie-in-the-sky, the prospect was of a harbourside race that encompassed some of Miami's best spots.
One local politician described F1 as "the Super Bowl of car racing" and added: "Hopefully we can make it happen."
May 2018: A long-term deal and an NFL team

The complexities of a city-centre race preclude a simple resolution but reports emerged of a 10-year deal with the owner of NFL team the Miami Dolphins to be the promoter of a Miami F1 race.
City Commission blessing gave Miami city manager Emilio Gonzales until the start of July to strike a deal with F1 for a race starting in October 2019.
That deal itself would then require commission approval – not to mention overcome already-vocal opposition from residents downtown – but would give Dolphins owner Stephen Ross the green light to take plans forward.
"Miami is a first-class global city and Formula 1 is a first-class global brand," Ross said
"From football and soccer to tennis and motorsports, Miami deserves only the best in music, food, art, fashion, and sports and entertainment.
"That is exactly what we plan on delivering with a Formula 1 race."
July 2018: F1 cans 2019 race and eyes 2020
However, within a couple of months, F1 announced there would be no 2019 race in Miami.
F1 commercial chief Sean Bratches said the "complicated negotiations" meant that the target date would come too soon despite "significant progress" in making the race a reality.
Though the deadline passed to shore up a deal, F1 made it clear that those negotiations were not dead and buried.
Bratches said that sign-off of a deal was postponed until later in the summer, and set a new target to host the grand prix in 2020.
September 2018: Deferral, deferral

Unfortunately for F1, that late summer deadline was missed. Instead, more time to finalise negotiations was sought, via an 'indefinite deferral'.
That tallied with Bratches' comments when the race was shunted back to 2020: "That was far more preferable than signing off on a sub-optimal race track, just to do a deal."
Fittingly, the deferral was deferred further – after six months, another City Commission meeting ended with a vote to delay a decision until May 2019.
April 2019: Track plan switches to Miami Dolphins stadium
As local opposition failed to abate, the plan for a bayside Miami F1 race looked less and likely to be realised.
In April 2019, the Dolphins owners announced that the downtown dream was effectively scrapped, with the venue moving to be largely inside the team's stadium – although there would still be a public road element utilising Northwest 199th Street.
Dolphins/Hard Rock stadium CEO Tom Garfinkel told local media the relocation was because a final report yielded a negative conclusion on the logistical and financial challenge of building a street circuit on a yearly basis.
"The multiple weeks of traffic and construction disruption to the port, Bayfront Park and the residents and businesses on Biscayne Boulevard would have been significant," he said.
October 2019: 'Deal in principle' confirmed
By October last year, F1's Miami dream appeared to be broadly back on track, albeit in a very different form to its original proposal.
Bratches and Garfinkel announced in a joint statement that a deal in principle had been agreed for a custom-built track around the stadium, plus a half-mile stretch of 199th Street.
They claimed the grand prix would have an estimated annual impact of more than $400million – calling it an "economic juggernaut" for the south of Florida every year.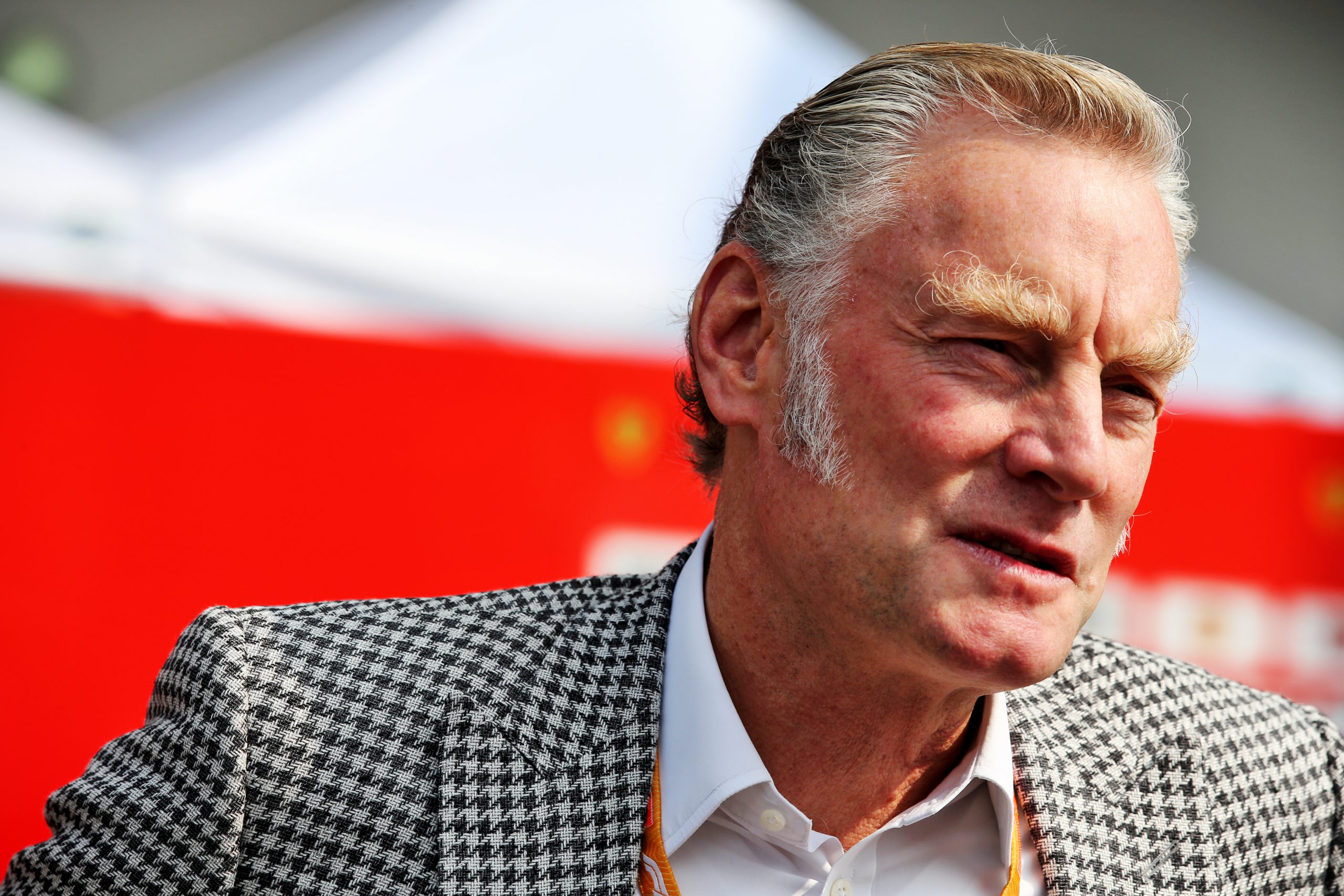 "We are deeply grateful to our fans, elected officials and the local tourism industry for their patience and support throughout this process," said the duo.
"We look forward to bringing the greatest racing spectacle on the planet for the first time to one of the world's most iconic and glamorous regions."
November 2019: Last-ditch bid to use public roads
Obstacles still remained as opponents to the race attempted to prevent the deal shifting from principle to practice.
A resolution was passed to stop the circuit utilising public roads, which impacted the desire to use 199th Street.
Even though the rest of the track was based on land owned by the Dolphins, and therefore free to work with, the race's backers fought back.
Miami mayor Carlos Gimenez vetoed the bid, and his veto was upheld by the County Commission.
This bought even more time for F1 and organisers, who intimated they would push forward with their plan but reiterated in a statement: "We will work very hard to address community concerns in a meaningful way, mitigate any inconveniences or disruptions to local residents, and create an event we can all be proud of."
January 2020: Track proposal reduced to stadium-only design
After "months of dialogue with residents, elected officials, faith leaders, local businesses, and scientific experts" – indicative of the lengths F1 has had to go through during this process – further changes were announced in late January.
Northwest 199th Street was eliminated from the circuit design, killing any use of public roads in the project.
F1 also said it would alter the weekend race schedule to ensure that there is no racing prior to 3pm on Friday, "to ensure that there isn't any disruption to local schools".
A new circuit map was released of the "world-class racing circuit focused on stadium grounds", as F1 insisted it had reacted to local concerns that traffic would otherwise be heavily disrupted.
Garfinkel spoke of a desire for the race to "to benefit everyone in the region, including local Miami Gardens residents", one day before a vote to revoke both the stadium's zoning rights and the permission that had been granted to host racing on its grounds.