Last month we counted down our ranking of the top 10 pro drivers who'd taken part in sim races during the early hiatus of real-world racing.
Since then more motorsports championships have dipped their toes into the world of esports and more drivers have become involved, many for the first time ever.
With the ever-increasing pool of motorsport esports events, it's been much harder to narrow down our top 10 this month.
Nevertheless, here's our list of the 10 pro drivers who've had the greatest level of virtual success in April.
10. Mike Epps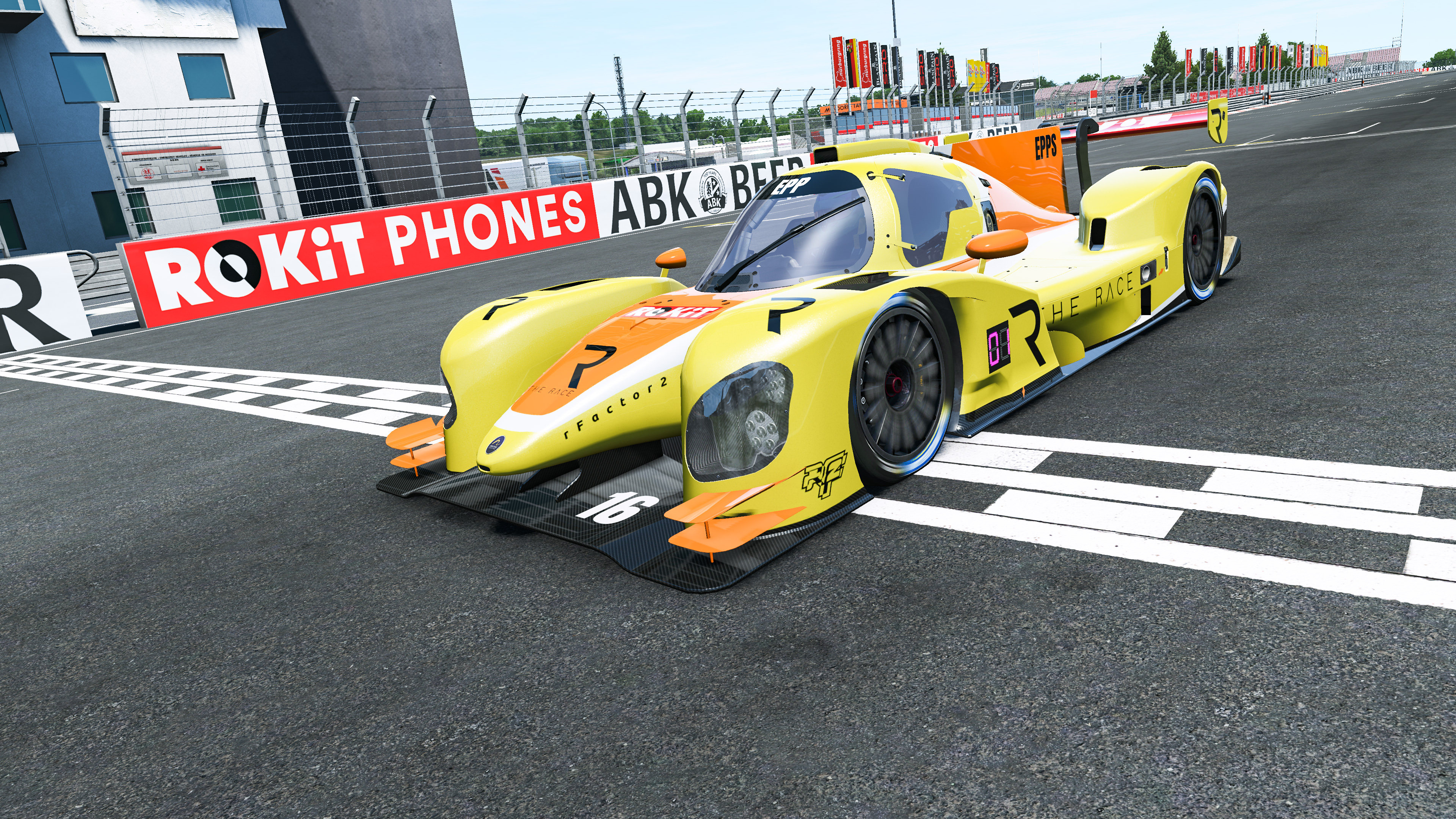 He's far from the biggest name in motorsport, but his recent performances in sim racing have garnered him some much deserved attention. He finished the first The Race All-Star Cup – Fully Charged by ROKiT Phones fourth in the championship and as the second best pro driver, beating the likes of Esteban Gutierrez, Stoffel Vandoorne and Gabby Chaves. In three of the four All-Star rounds that took place in April, he made the Grand Final by winning his heat race.
In the GT Challenge Series, also run on rFactor 2, Epps won the main race for the fourth round in the rain at Imola. It was a runaway win against a field of sim racers, including Formula SimRacing World Championship race winner Michi Hoyer – who steadily dropped back to be seven seconds behind Epps once the chequered flag was waved.
9. Jenson Button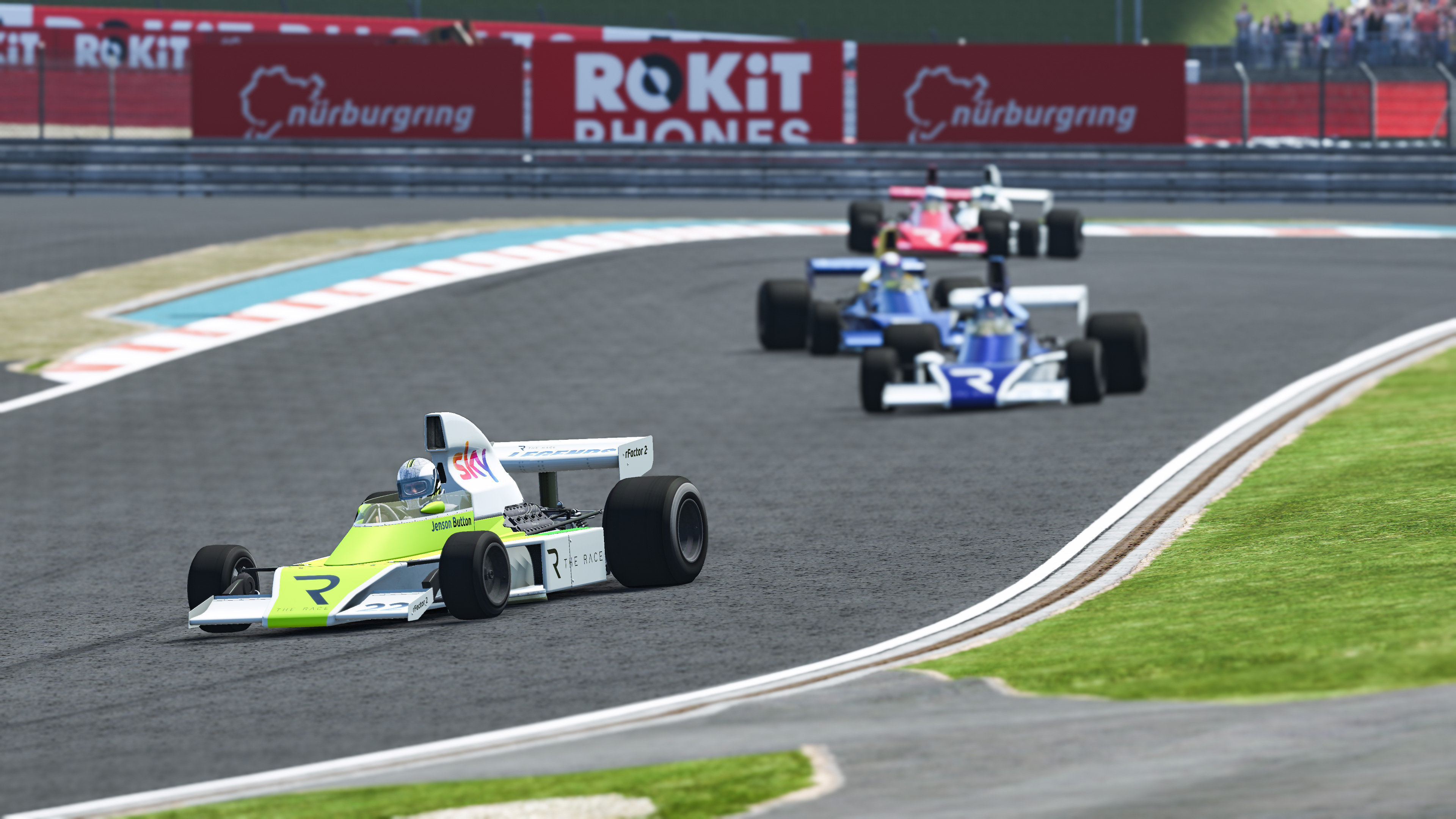 His first couple of sim races went unsurprisingly badly but, after a bit of bedding in, he's been the class of the field in the All-Star Legends Trophy. Pole position and the win in round five followed by another win in round seven, earning $20,000 for charities of his choosing.
In the sixth round Button took pole position but a slow launch off the grid meant Jan Magnussen took first place away from him. Button spent the entire race just behind Magnussen, sometimes literally inches away. Despite his raw speed he never found a way past as overtakes around the Lime Rock circuit were sparse in all of the All-Star races. A fraction of a second stopped Button from taking three Legends Trophy wins in a row.
8. Philipp Eng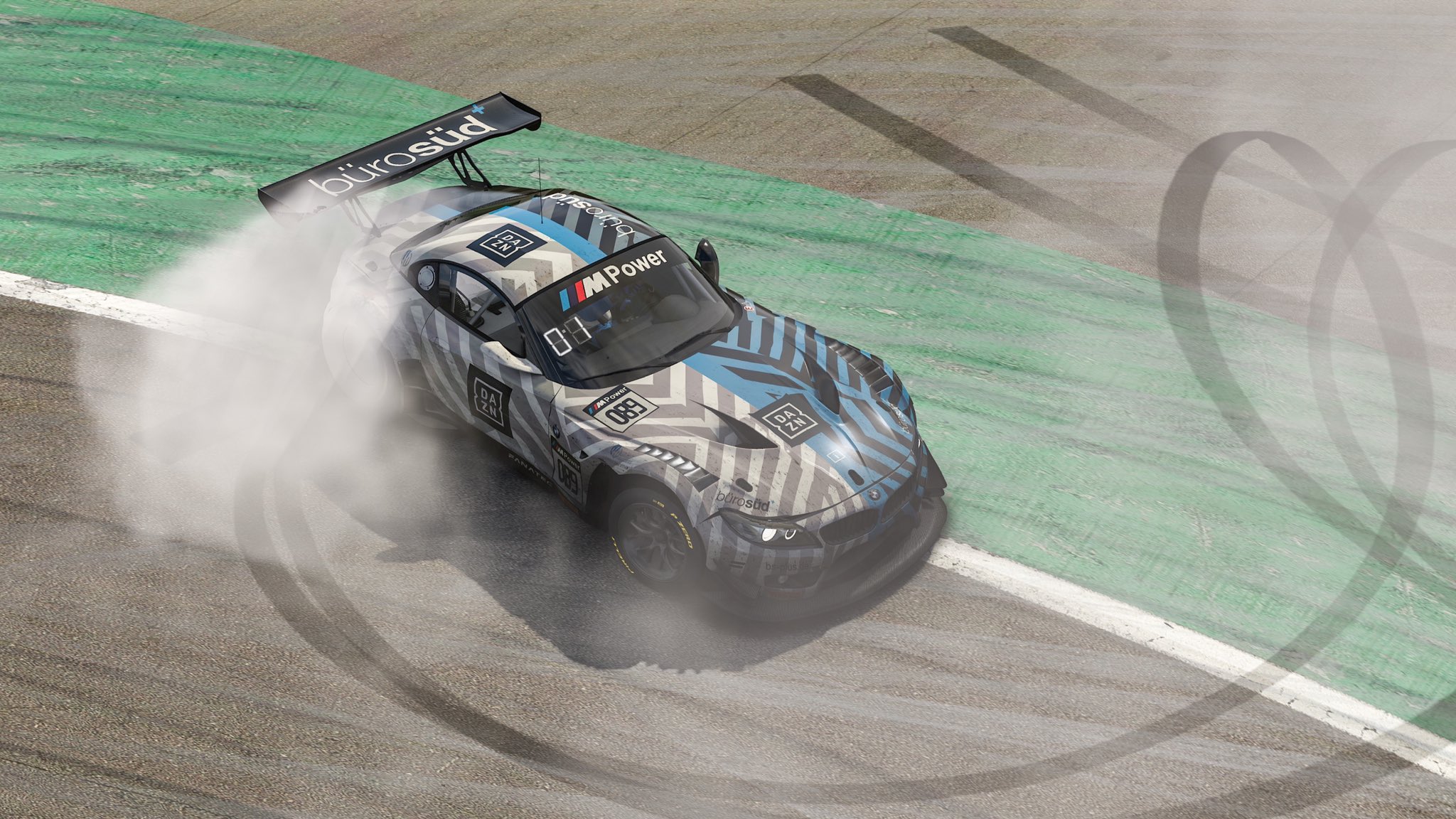 Unlike most of the other drivers on this list, Eng has competed in endurance races and against esports racers. He's been a part of the BS+COMPETITION team that has been consistently strong, finishing second in the second round of the Digital Nurburgring Endurance Series.
But Eng's big success story in April was winning iRacing's 24 Hours Nurburgring special event, beating the creme de la creme of iRacing drivers by racing, and winning, in the top split.
7. William Byron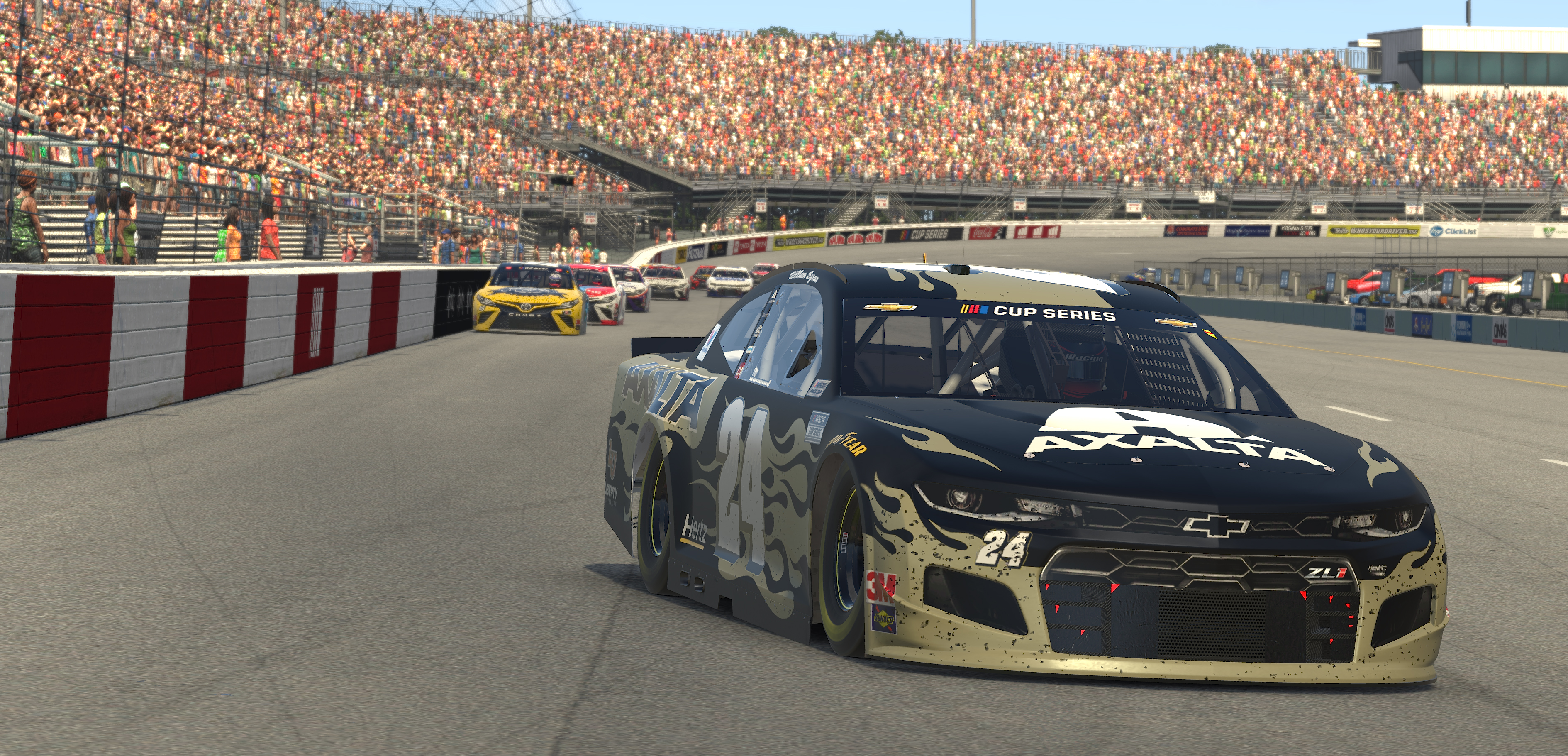 Byron established some of his big breaks in NASCAR through his sim racing prowess, and after a couple of early misses he came to the fore with two victories in NASCAR's top sim racing series for real-world drivers this month. Not only that, but his own esports team also took its first win of the season this week with Nick Ottinger winning in the eNASCAR Coca-Cola iRacing series for sim pros at Dover.
Finally Hendrick Motorsports' Byron's talent on the sim rig has come to the fore, and has also inspired his own team to victory. His real-life career is yet to hit take-off with no wins in his first two seasons at Hendrick, but this period of sim dominance will help keep his name on NASCAR fans' lips.
6. Simon Pagenaud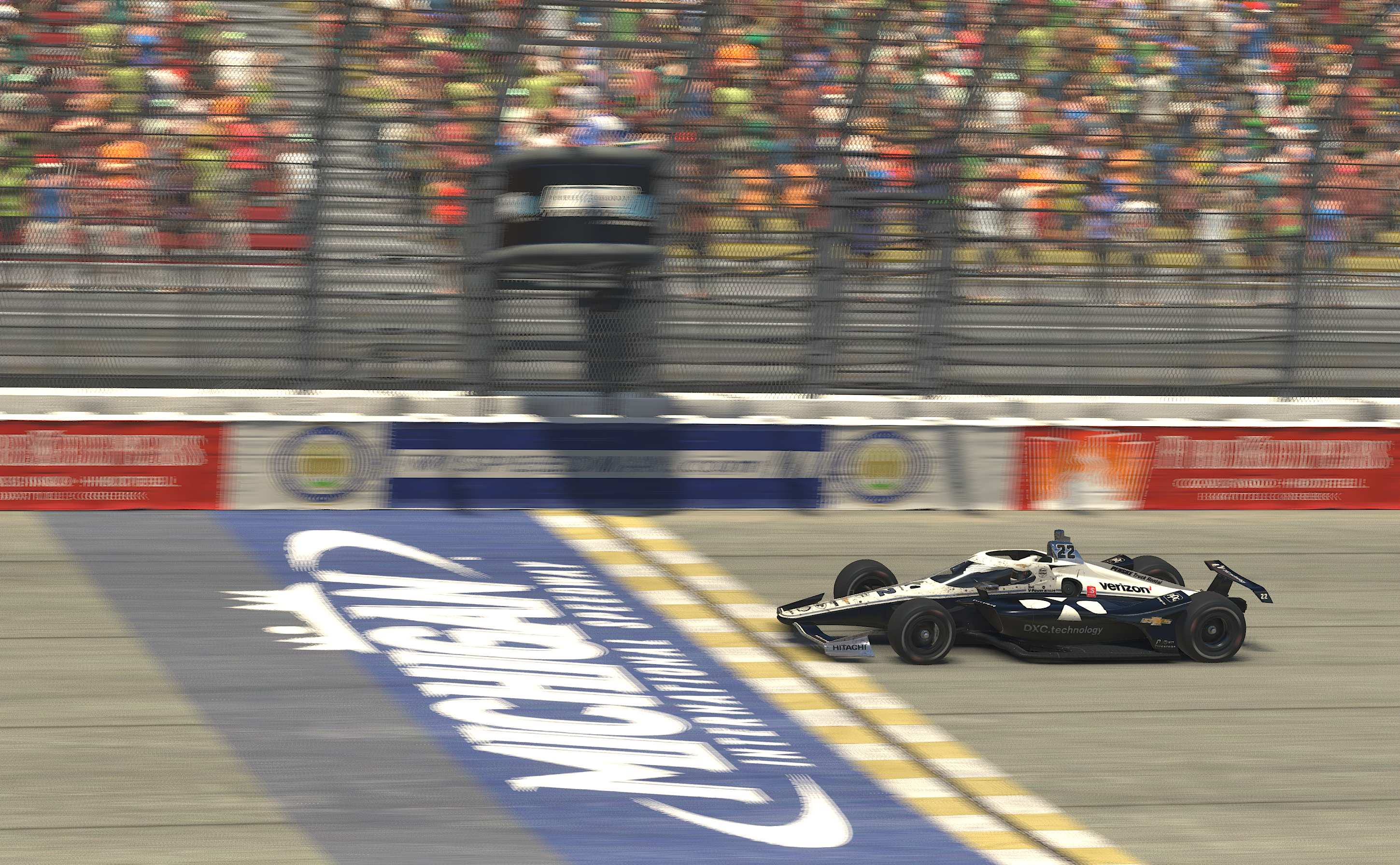 Confessing to five hours of practice per day, it was only a matter of time before reigning Indianapolis 500 winner Simon Pagenaud arrived at victory lane in IndyCar's iRacing Challenge. As soon as the series hit the ovals, strategy became more important than raw pace, and at Michigan he and his Penske team were on form.
At Motegi he needed a bit of luck as top two Will Power and Scott McLaughlin were taken out by an errant backmarker. But to win the two races everyone has declared are the most unpredictable, on the ovals, shows Pagenaud has prowess in that department. So much of the onus in the current period is on speed. Pagenaud proves there's more to iRacing than outright pace.
5. Charles Leclerc
He was by no means the first F1 driver to get involved in virtual races, but since jumping on the bandwagon he's been heavily involved and has had his fair share of wins. Those include winning F1's Virtual Australian and Chinese Grands Prix, beating the likes of Alex Albon, George Russell and younger brother Arthur Leclerc.
Even outside of F1's official events he was the victor of the second Veloce Not The GP Versus event, knocking Lando Norris out in the semi-final and getting the better of Nicholas Latifi in the final. As if all of those accolades weren't enough, he was the championship winner in the driver set-up Race For The World series and helped to raise $70,000 for the COVID-19 Solidarity Response Fund in the process.
4. Max Verstappen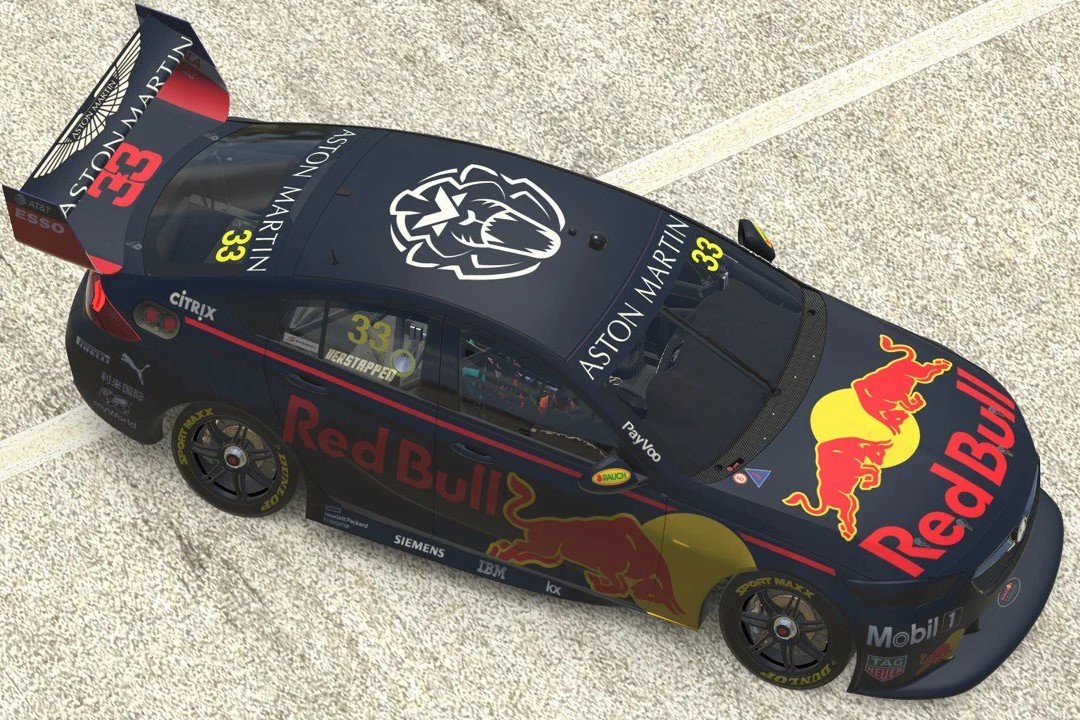 He came top of our list for March but didn't quite earn that spot for this month. That's not to say there's a shortage of results to commend him for: he had a race win and a third place finish in the final two Real Racers Never Quit events before claiming a first, second and third place finish in the follow up 'Motorsport Legends' themed series.
His run in the iRacing 24 Hours Nurburgring meant his team, Team Redline Cup, had a shot at the class win but finished in third. Most notably Verstappen's foray into the Supercars All Stars Series led to him finishing as the runner up in three of the four races he took part in. So Verstappen proved to be more than a match for Supercars drivers on their home turf.
3. Max Guenther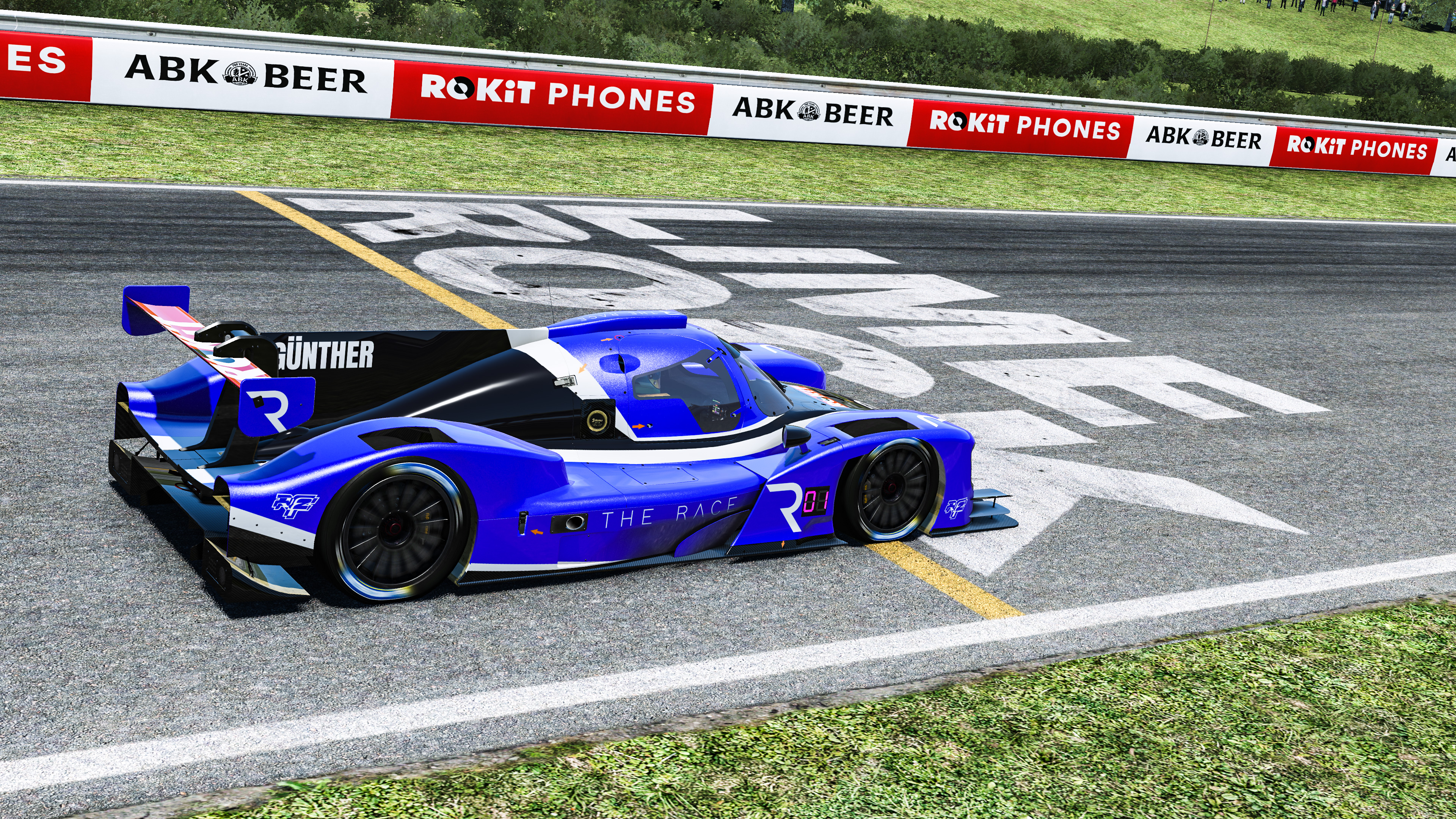 It would be a stretch to say everything he touches turns to gold but he won one championship and two Formula E races in April alone. A string of continually improving results in The Race All-Star Cup – Fully Charged by ROKiT Phones, finishing the grand finals in eighth, seventh and then sixth overall. meant he finished third in the outright championship and won $30,000 for the foundation of Verena Heinrich.
On top of that he's won both of Formula E's Stay At Home events, meaning he currently leads that championship as well.
2. Scott McLaughlin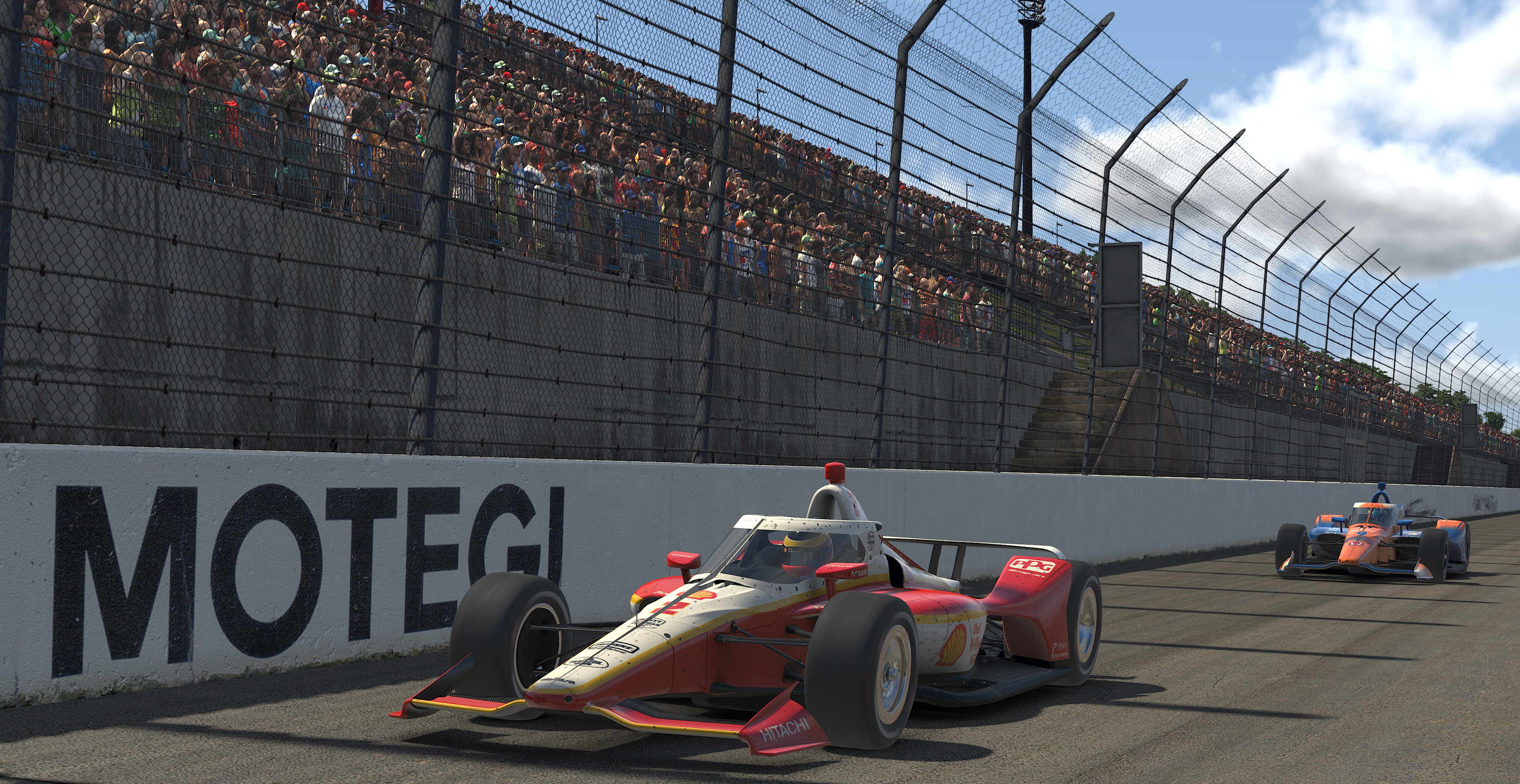 The coronavirus cost Scott McLaughlin his real-world IndyCar debut at the start of next month as the Indianapolis Grand Prix has been rescheduled, but the double Supercars title winner has turned a negative into a positive with his sim racing form. He took victory in the second round of the IndyCar iRacing Challenge at Barber Motorsports Park – winning his first IndyCar race before making his real-life debut! – and was fighting for victory at Motegi before being taken out.
Otherwise he's been in the top four at every race, and would be third in the points if IndyCar was counting them, behind the tied leaders Pagenaud and Power, his Penske team-mates.
True to real-life form, McLaughlin has also starred in the late-to-launch Supercars Esports series which has featured star guest names like Verstappen and Alexander Rossi. He currently leads the Supercars All Star Series having won three races and finished 11 out of 14 inside the top five.
1. Lando Norris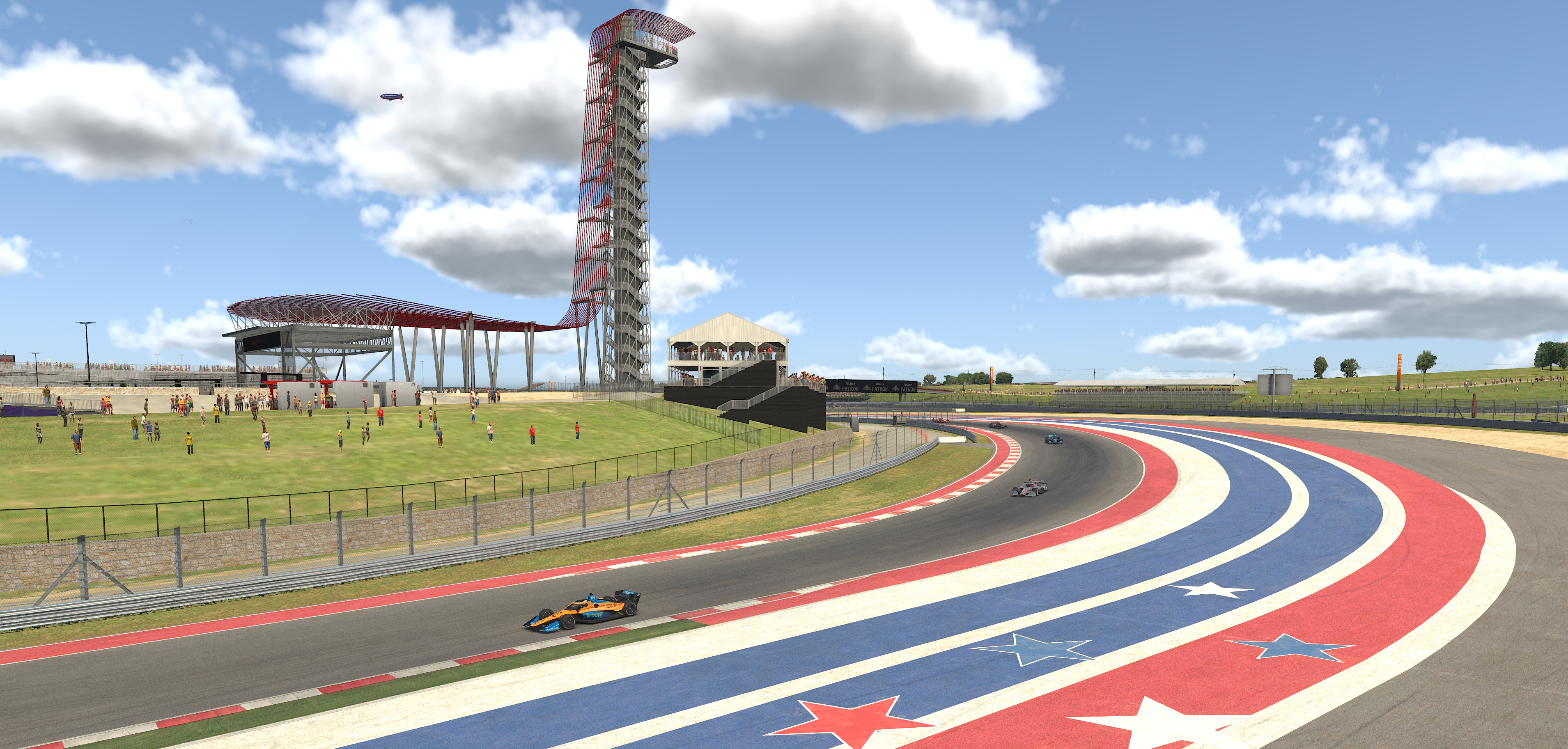 He's won races with four different car classes, in three different events across two different games. In Team Redline's Real Racers Never Quit series he won the second race in the fifth round with GTE cars, albeit after Ayhancan Guven's post-race penalty, and then won the second race in round six in an LMP2 car.
On the same sim he shocked everyone by entering the fifth round of the IndyCar iRacing Challenge, and then went onto win it and beat IndyCar's finest. Away from iRacing and onto the more sim-cade game of F1 2019, Norris won Veloce Esports' first Versus event and while he didn't win the second one, he still made the semi-final and lost to the eventual winner Charles Leclerc in a fiery best of three duel.