Mercedes' highest-placed protege Frederik Vesti has built his Formula 2 title challenge on consistency – so it was very surprising to see his Prema-run car spear into the barriers at the end of the Kemmel Straight before the feature race had even begun last time out at Spa.
The consequent DNS was a devastating blow for 21-year-old Dane and hardly in keeping with the better-rounded and more consistent performer that he's become in Formula 1's leading junior series this year.
It was over before it even began 😭

Frederik Vesti lost his championship lead after crashing on his way to the grid on Sunday#BelgianGP #F2 pic.twitter.com/GX42bWaFUD

— Formula 2 (@Formula2) July 30, 2023
"I locked the front right, then released the brakes and the rear tyres just made wheelspin so I spun and crashed into the barriers. Very difficult to accept," Vesti admitted after the crash.
"I'm looking forward to a bit of a holiday now, and to come back in Zandvoort."
The damp Spa circuit had also simultaneously caught out Alpine junior Victor Martins further up the straight so while it was an understandable error to make, it's exactly the kind Vesti had done so well to avoid up to that point.
"The biggest difference is the consistency [from my first to second season]," Vesti had told The Race one round prior in Budapest when we sat down with him to dig into his season and career thus far.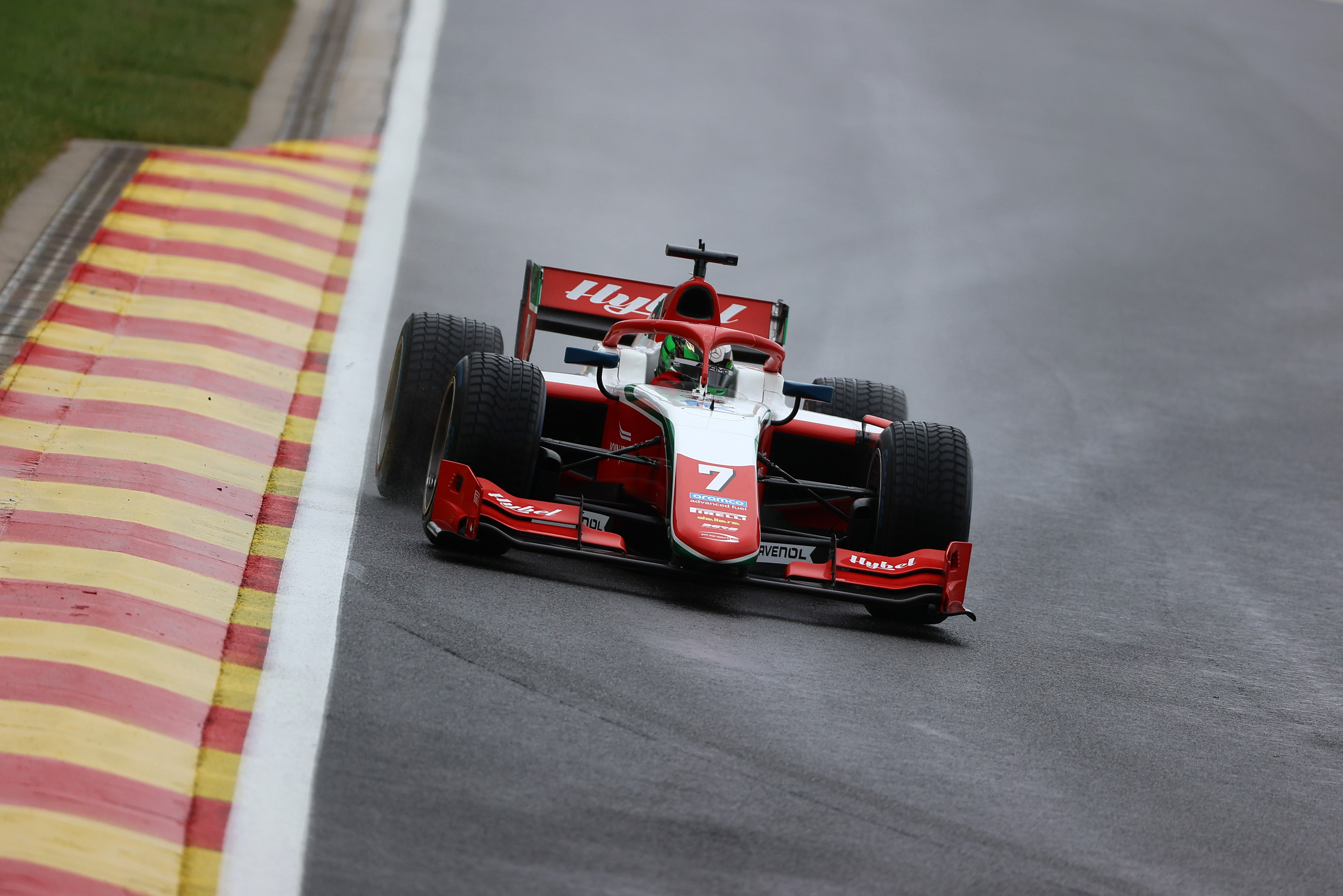 "Our biggest goal ahead of this year was that we needed to be able to qualify consistently at least in the top 10 but [ideally] closer to pole position, every single weekend.
"It's not been perfect but it's definitely been a big step forward because it's what killed my championship last year."
Vesti's rookie F2 year – off the back of two solid seasons in FIA F3 that probably never delivered the end results of his potential – was an incredibly frustrating one.
There were highs like the reverse-grid Baku win and his maiden F2 pole at the Red Bull Ring but they were harshly contrasted with lows like his penalty-filled drive from pole-to-14th in Austria.
The 2023 season has mostly been a different story, though. His qualifying average of 10.2 has risen to 5.5 and outside of the "outlier" of a season-opener in Bahrain where both Prema drivers massively with tyre management, being rear-ended out of the race by Dennis Hauger at Silverstone and his pre-race crash at Spa, he's finished inside the top 10 in every single race.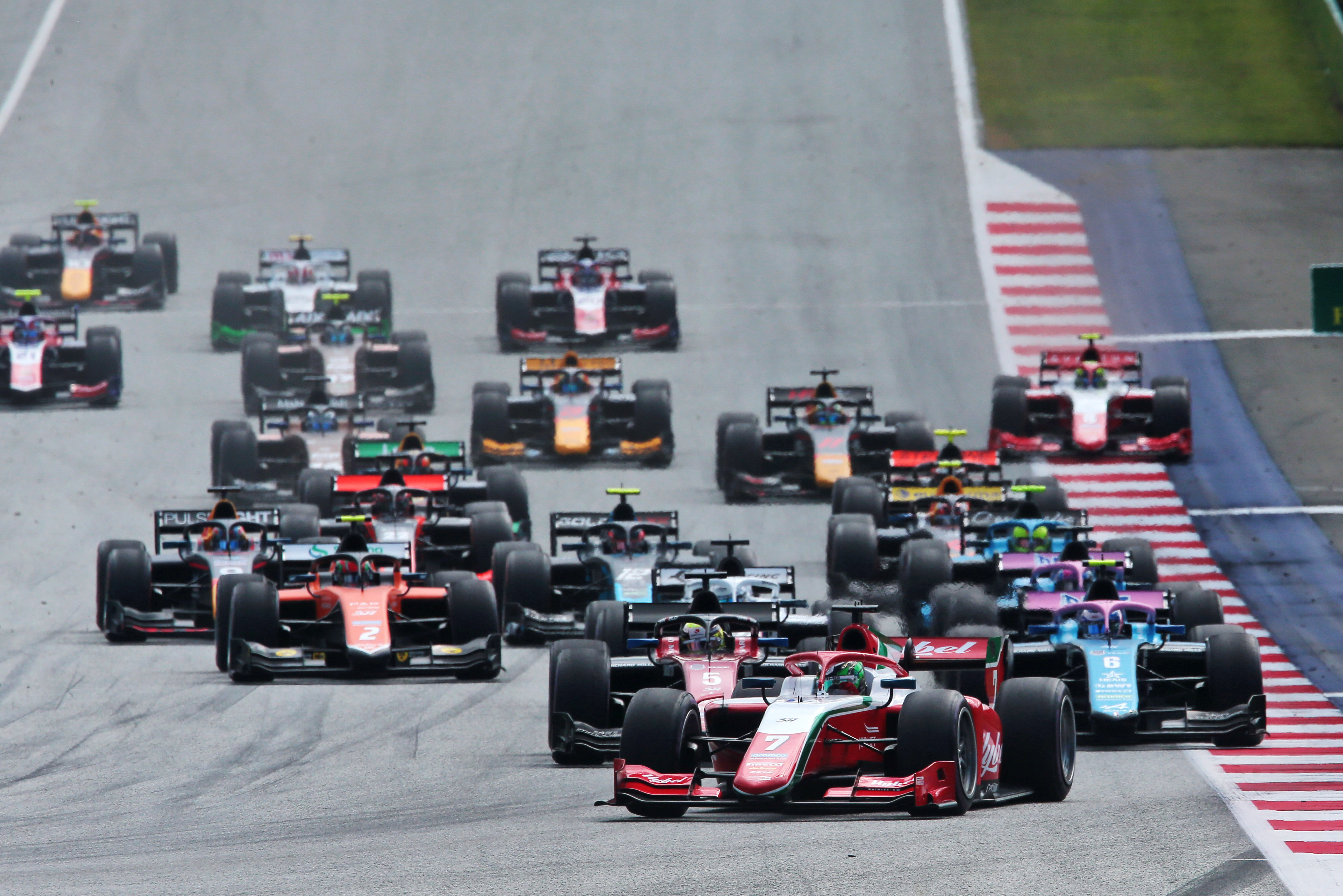 There have been four wins in total (feature race wins in Jeddah and Monaco and reverse-grid wins at Barcelona and Silverstone) and he's probably suffered fewer self-inflicted hiccups than his main title rival Theo Pourchaire.
But Vesti's pre-race off at Spa has handed Pourchaire – who hasn't won since winning the first feature race of the year but has two more podiums than Vesti – a 12-point advantage with three rounds of the season to come after the summer break.
"Consistently scoring points and being there in both qualifying and races is the only way you can win the Formula 2 championship," Vesti rightly explained.
It comes at a crucial time in his career too, the likely final year on a junior ladder that's been something of a rollercoaster for Vesti and his reputation.
He was solid in Formula 4 before dominating a lean first year of Formula Regional Europe and landing in FIA F3 with Prema in 2020 alongside future F1 drivers Oscar Piastri and Logan Sargeant.
Vesti came off third-best with lower troughs than both drivers, but he matched their highs, winning the final two feature races back-to-back and ultimately ending up 19.5 points off champion Piastri.
"For sure that year taught me a lot, it was very interesting to fight with those guys," Vesti recalled.
"What I learned that year was to keep fighting and continue because if you can just improve 0.5% every race weekend by the end of the year you'll be better than 80% of the drivers.
"It's so difficult to make a step every weekend and it's difficult to find performance and that's what I need also to continue to do."
His switch to ART Grand Prix for his second F3 year didn't deliver the anticipated title challenge nor did the step up to F2 in 2022 deliver the kind of standout rookie year that propelled Sargeant to F1 this season.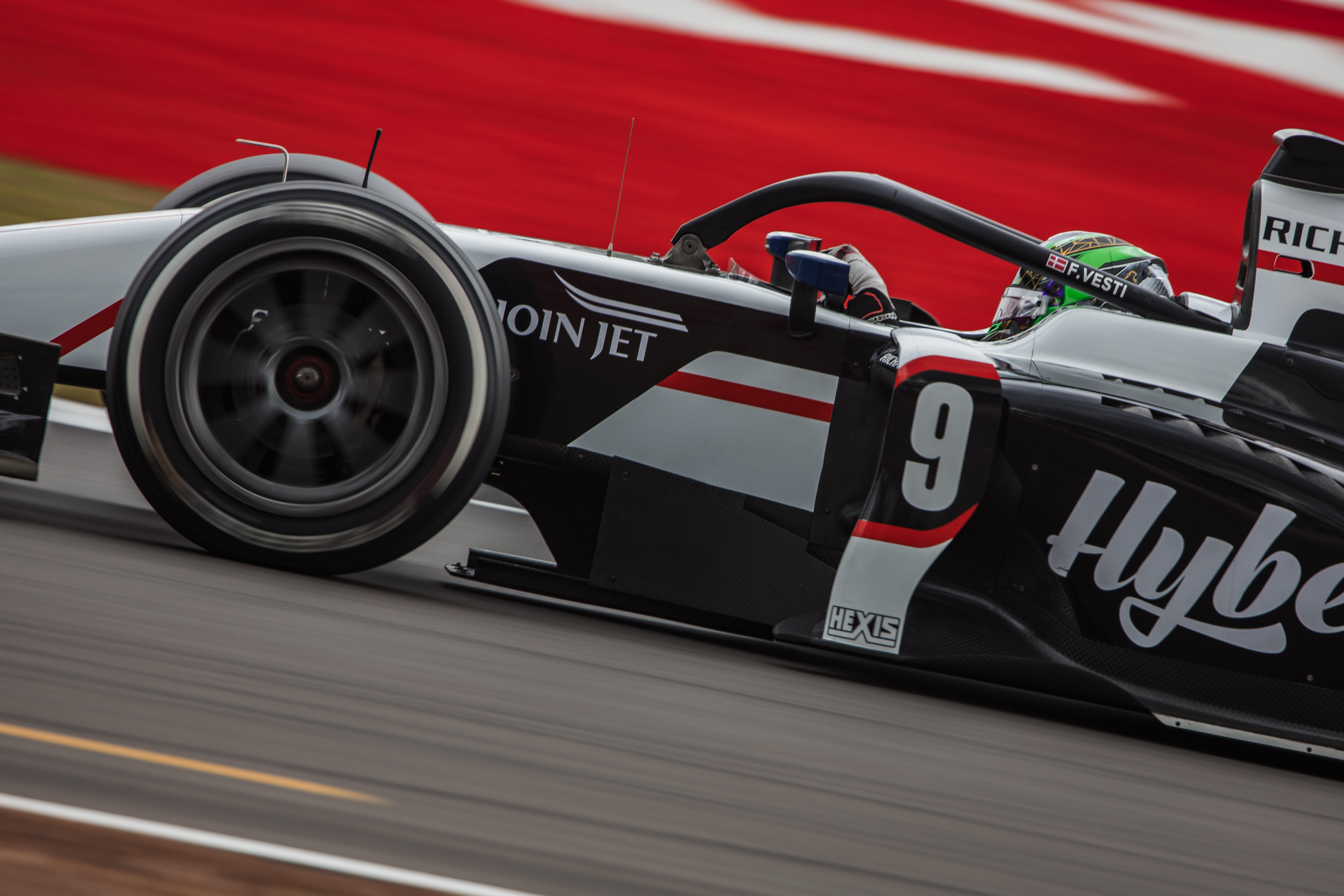 But reuniting with Prema, which has taken Charles Leclerc, Mick Schumacher and Piastri to F2 titles in recent years, has clearly helped Vesti make the step he needs to become a title contender. So too has reuniting with his former race engineer Pedro Matos.
"I've known him [Matos] since 2019 when we won the Regional championship together and that helps," Vesti said.
"He gives me a lot of confidence, understands me very well, more than anyone. If he's adding 2% to my performance then that's already quite a big gain. And I would definitely say Prema is helping me."
It's that performance this year that has earned Vesti the right to his F1 weekend debut in Mexico when he'll drive the Mercedes in the opening practice session.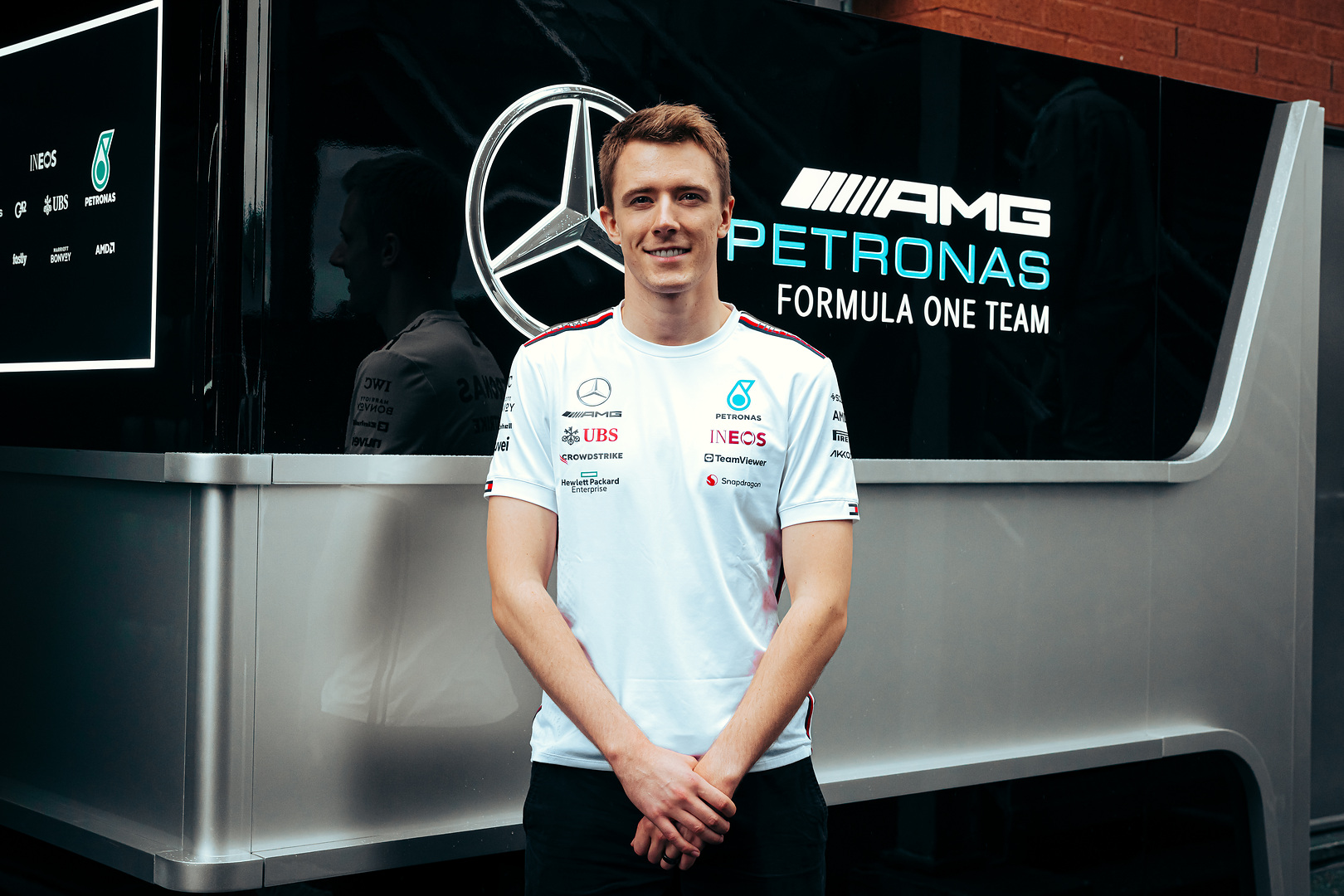 Mercedes signed him after that 2020 F3 season, likely seeing the Piastri/Sargeant-beating potential Vesti had – something backed up in Mercedes' simulator.
It opted to give both its young driver practice opportunities to its reserve driver Nyck de Vries last year which left Vesti wondering when he'd get his chance – if at all.
"All of last year I could see other drivers doing F1 tests and I was like 'when am I going to get the chance?' and I think it was a bit on my mind and what if it never happens," Vesti explained.
"That question I asked myself sometimes and it's not the right place to be mentally."
Thankfully for Vesti he got his wish when Mercedes ran him in the young driver test in Abu Dhabi last year with De Vries beginning his ultimately doomed stint with AlphaTauri.
For Vesti it was a weight off his shoulders and he identified it as one of the key differences between his first and second years in F1 – this year he hasn't had to worry about if his F1 chance will come.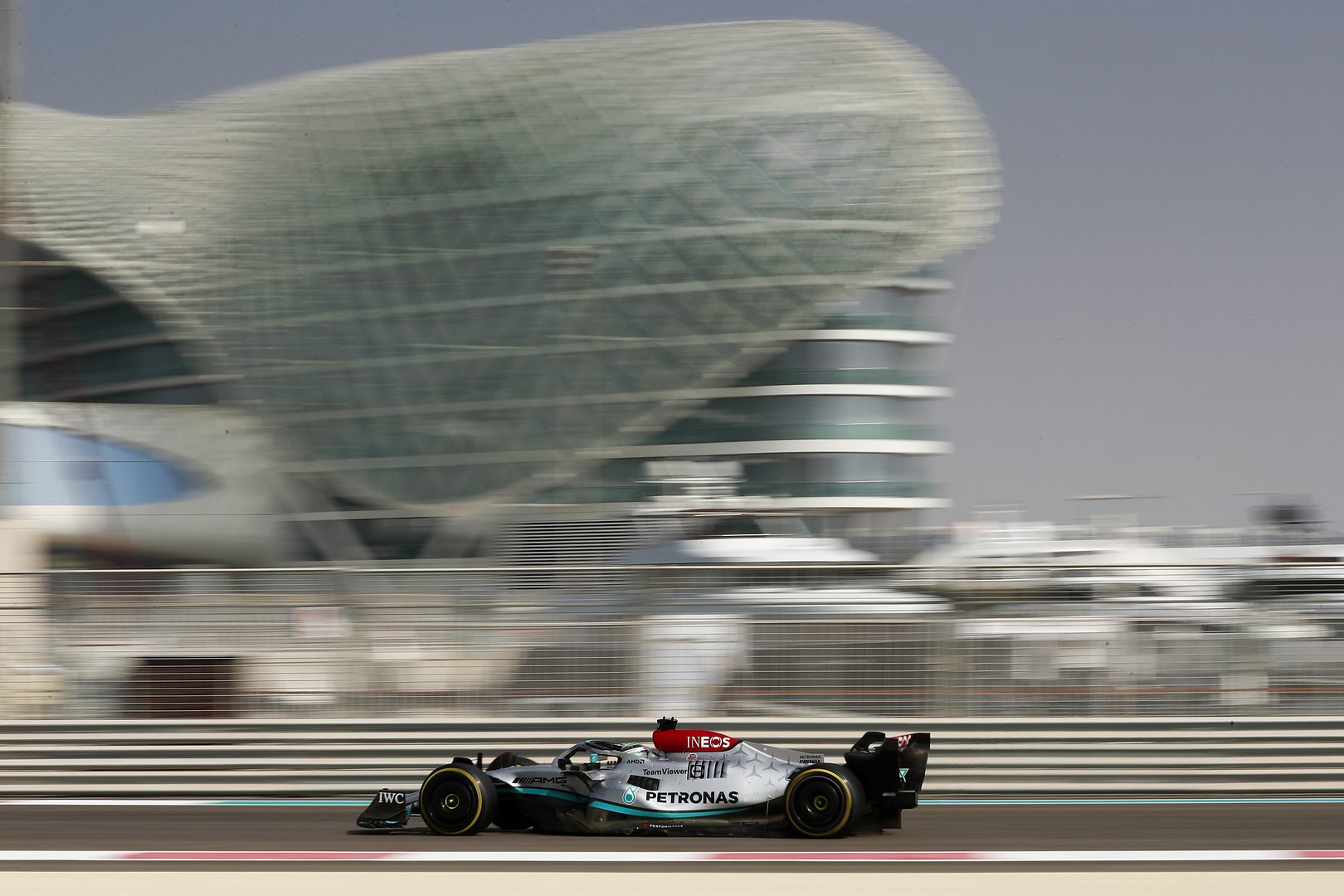 "So when it finally happened I think I was able to put it on the shelf and say 'I've done that, it was awesome I've learned a lot' and now all I need to do to reach F1 is to dominate in F2," Vesti added.
"That gave me a very clear motivation and focus as well in F2 which is what I've benefitted from this year."
Vesti will know Mercedes has George Russell and (likely soon) will have Lewis Hamilton locked down for the next few seasons so any kind of opportunity would need to come further down the grid.
Aston Martin and McLaren feel like incredibly unlikely destinations for any Mercedes juniors so Williams may be the only customer willing to consider it and even then, in its new guise it must feel more able than ever to pick its own drivers – after all, it properly has Alex Albon rather than it being any kind of loan arrangement.
Then there's the matter of long-time Mercedes junior Andrea Kimi Antonelli's continuing brilliance. He won 22 out of 35 races in Italian and ADAC F4 last year and is currently leading Formula Regional, albeit only just from his surprise challenger Martinius Stenshorne.
Mercedes will be keenly keeping an eye on his progress, as he has so far shown the kind of promise that would make you forget about every other junior on your books quickly.
But none of that is concerning Vesti for now.
"From my side, I'm in a very good position in the sense that I have Mercedes as help, Gwen [Lagrue, Mercedes' driver development advisor] is doing a good job for me and also my manager [Dorte Riis Madsen] is definitely working hard to see what possibilities there is," Vesti explained when The Race quizzed him on his future.
"I let them do their job and I focus 100% on my job which is to win the F2 championship and that's what is going to give me the opportunity hopefully in F1 so that's all I can say really.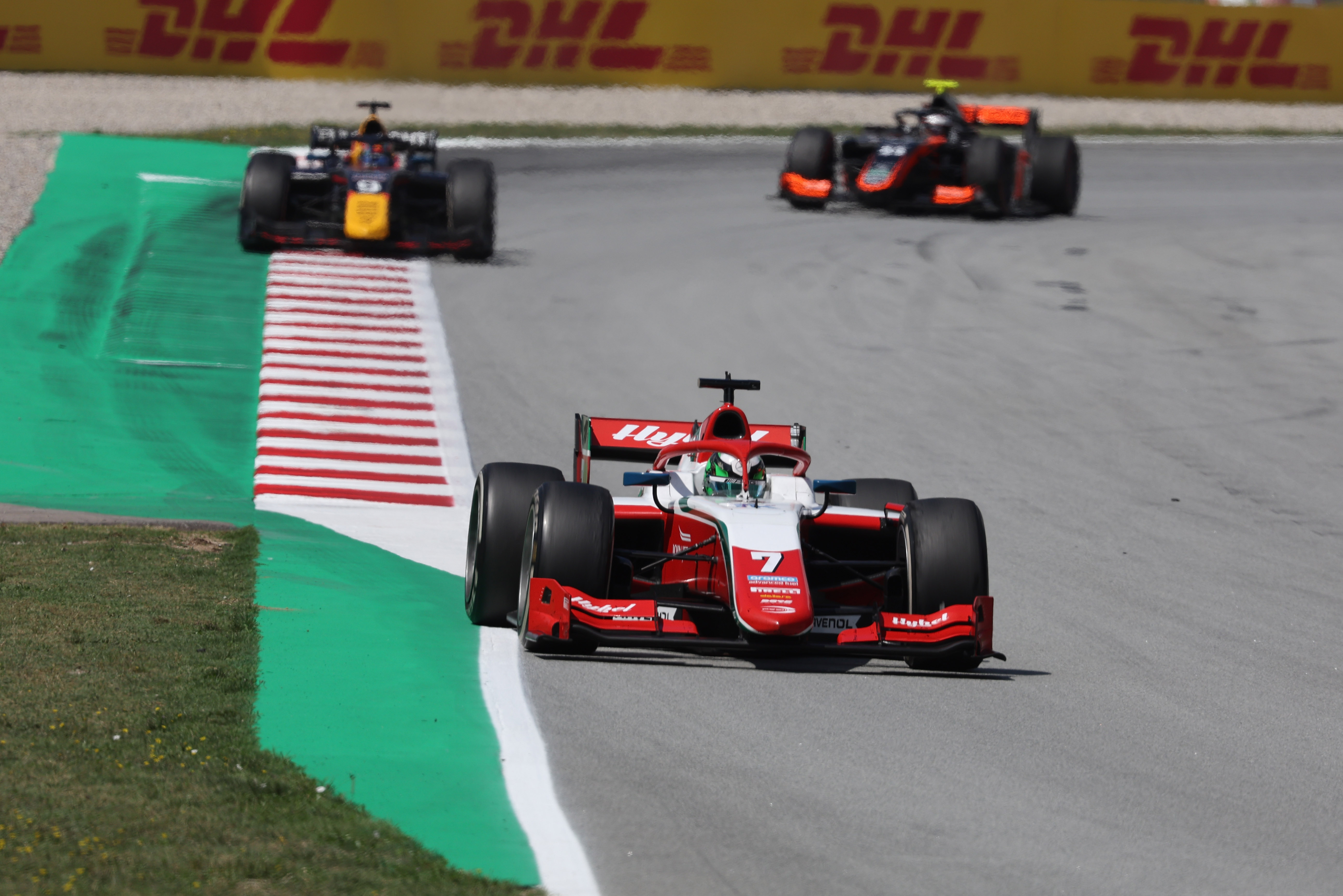 "I focus on winning this championship and my team around me is focusing on seeing what possibilities there are."
That's really the most logical approach for Vesti to take. If he can bounce back from his Spa mishap and return to the ultra-consistency that he'd built his title challenge on then he'll at least firmly be leaving the ball in Mercedes' court to find him something attractive for 2024 or beyond.
If it can't then Vesti will face a different choice faced by many before him – stay in Mercedes' stable as an F2 champion without an F1 drive or strike out on his own and take his talents elsewhere.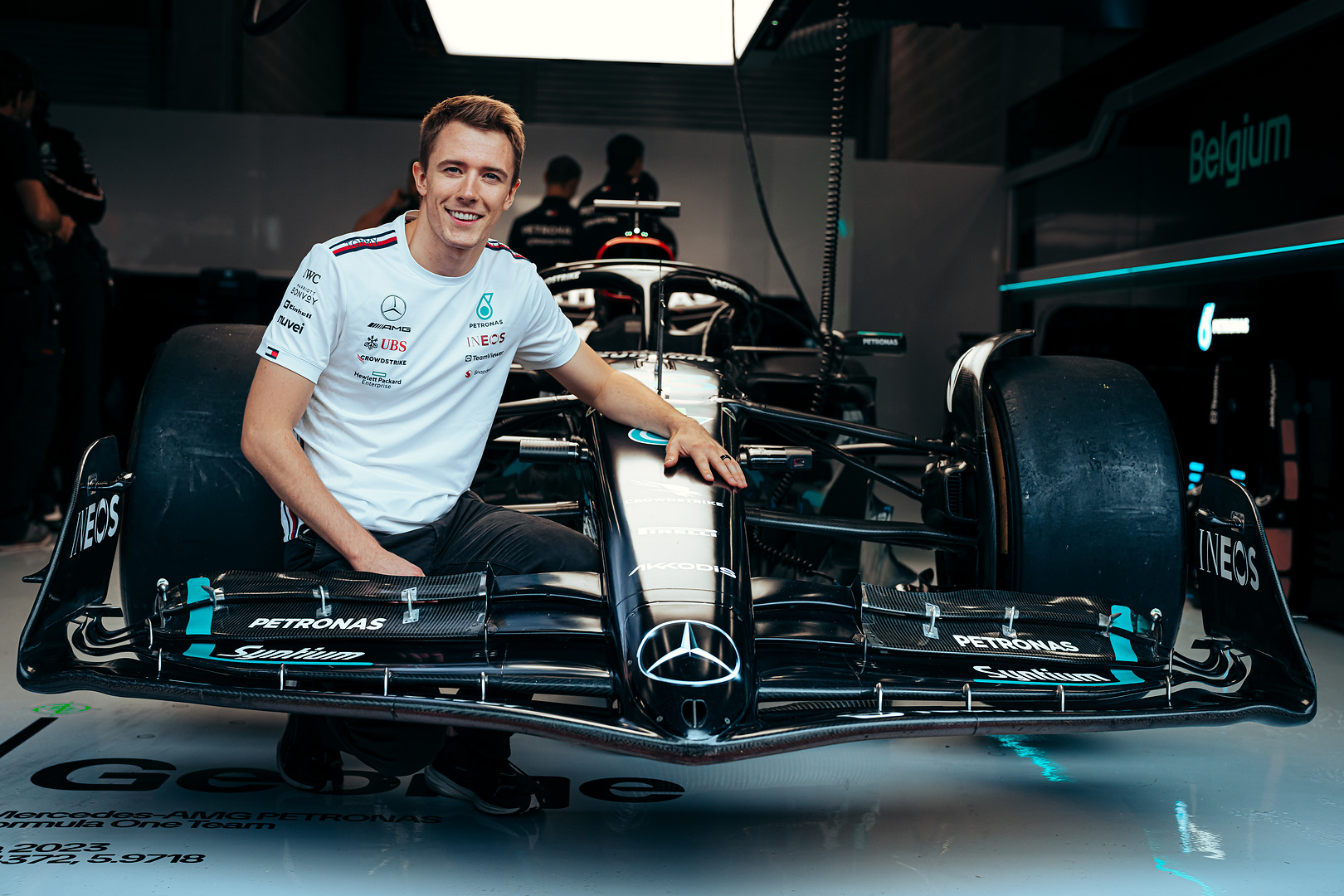 That's a quandary for another day, though. For now Vesti needs to reset in the break and come back fighting when the season resumes, show Mercedes the peaks it knows he has without the kind of small but costly slip-ups that have left him falling slightly short of Piastri and Sargeant's trajectory thus far.
And of course he needs to impress Mercedes in Mexico when he climbs into the W14 a few weeks before the F2 finale.
If he can do all of that then perhaps there's a chance his 'dream come true' F1 test can become something much, much more.