One thing every Formula 1 driver has in common in Austria this weekend is they are not as well-prepared as they would like to be. How could they be? It's an unusual scenario, pre-season testing finished more than four months ago. The last grand prix was more than 200 days ago.
But one of these F1 drivers is not like the others.
It would be fair to characterise Nicholas Latifi's preparation for his grand prix debut as "turbulent". Pre-season testing was cut to six days, the lowest amount ever, and across his three days in the Williams he lost some valuable track time with engine reliability gremlins.
Latifi, though, is an experienced junior single-seater driver and has a good mindset, so brushing that off and getting down to action in Australia was a challenge but one he was definitely equipped to deal with.
Then the Australian Grand Prix was cancelled and the season was suspended. For three months.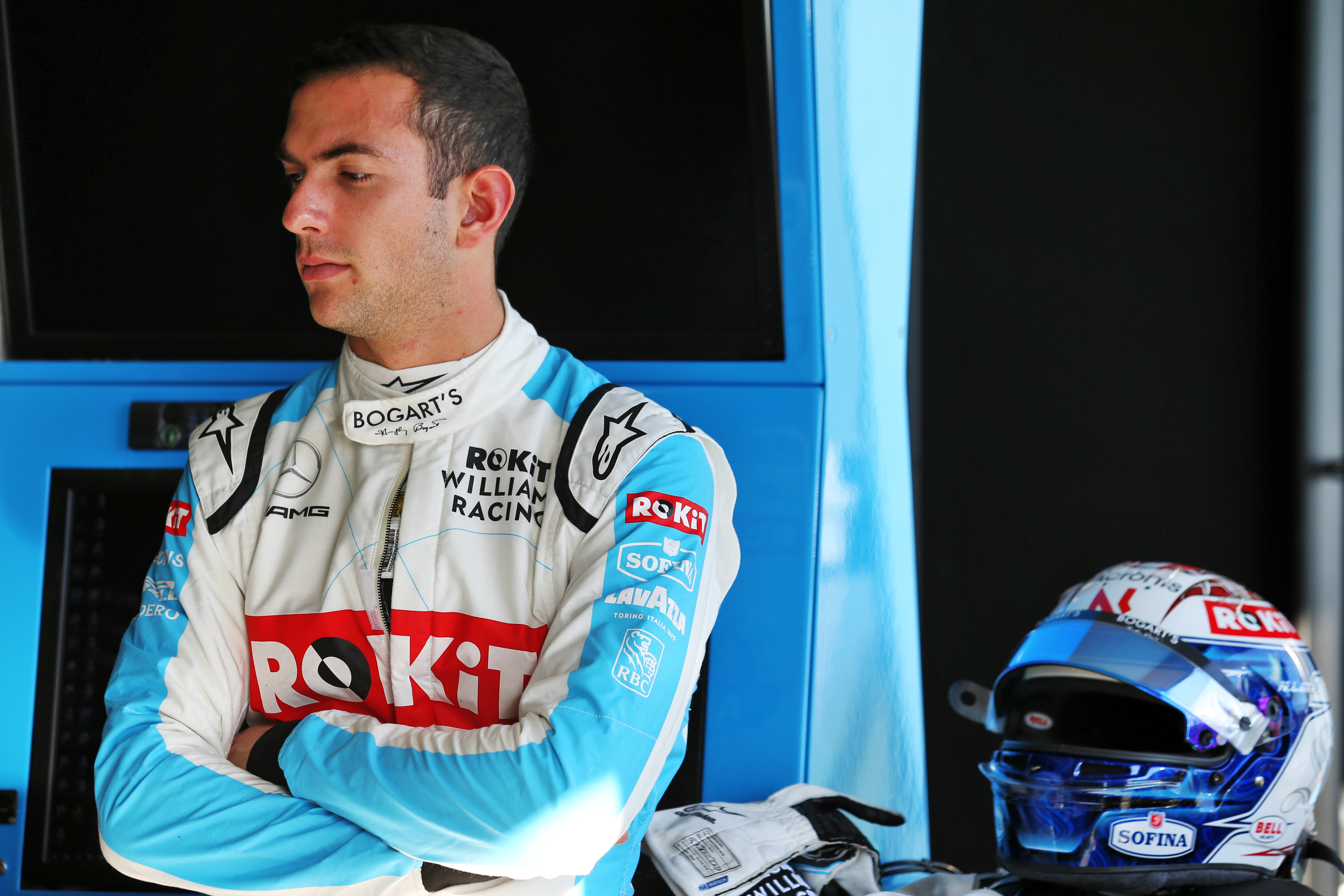 Now the season's finally getting going, but Williams is among the teams that's not been able to put either its 2020 car on track (no filming days) or run a 2018 car (not in the budget).
Latifi's understood to have been able to drive a Formula 3 car, but otherwise he should be excused if he feels a little undercooked, especially as he's also F1's only rookie this year.
He doesn't seem to be searching for excuses, though. Deputy team principal Claire Williams tells The Race that her driver's not looking at his position with a sense of having to go through all the tough stuff again.
"I spoke to him the other day and I said 'well, it must be difficult because you would have had all that nervous anticipation going into Australia and probably for weeks before flying to Melbourne had this brewing, the anticipation and the expectation weighing on your shoulder'," she says.
"Not least being the only rookie in Formula 1 this year. Then to have all that taken away from you and now you've got to go through it again, from an energy perspective and an emotional and psychological perspective must be quite tough.
"But I think that's what Nicholas has demonstrated that he is fairly resilient, he doesn't look at it like that. It's not nervous anticipation, it's excitement."
That's an admirable position for Latifi to take and an important mindset to adopt considering he's got the toughest job of any F1 driver this season.
He's got the least experience, he's driving for the team that finished a comfortable last in the championship in 2019, he's had minimal track time and he's been on the sidelines for a few months to boot.
Oh, and on the other side of the garage is a potential future Mercedes driver who many think has the ability to be world champion.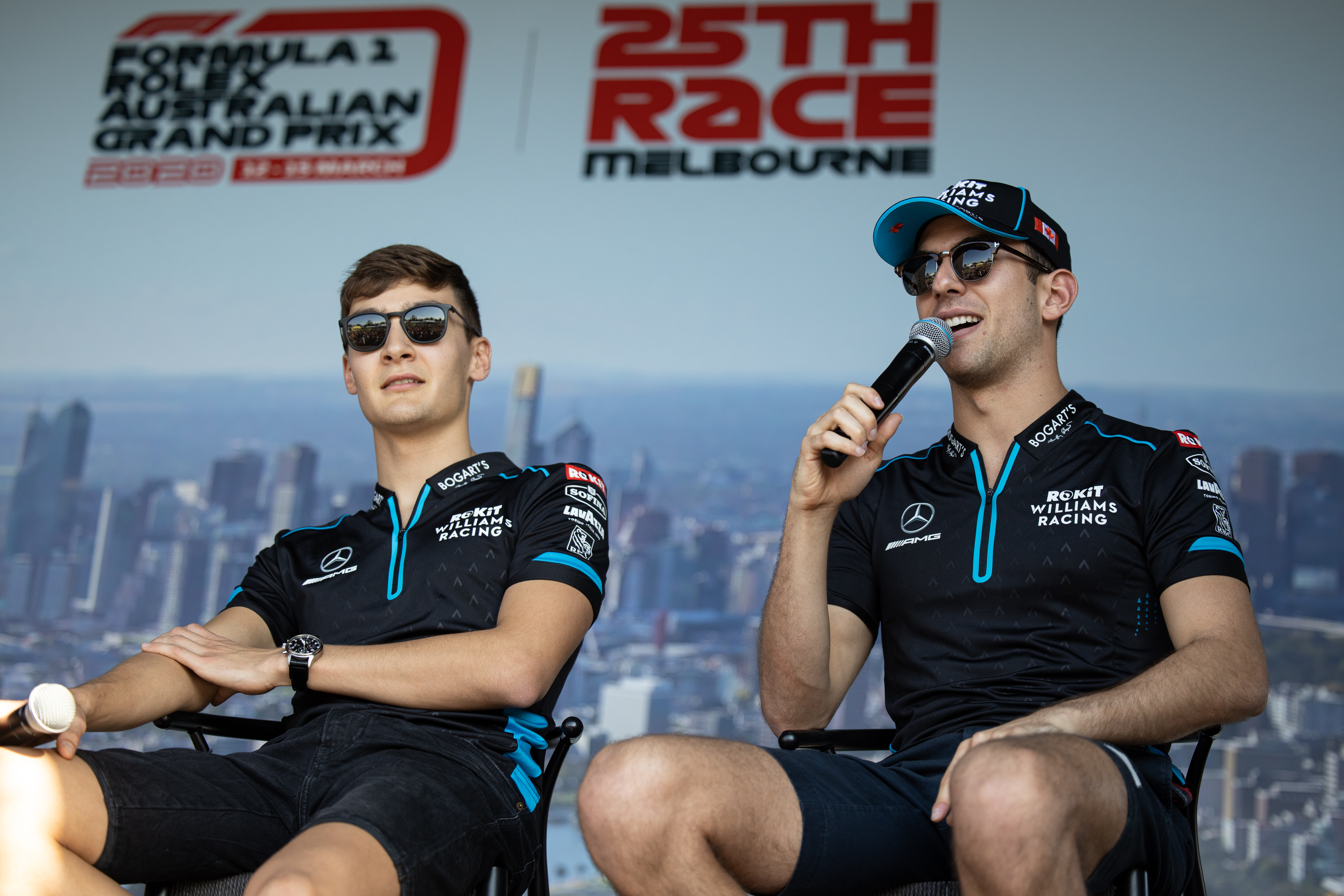 Latifi is relaxed, but not oblivious to the setback. Asked by The Race how challenging this delay has been, he says: "Psychologically, I wouldn't really say it's been difficult. It's been the same situation for everyone.
"I was very excited and had lots of anticipation to make my debut. I think going into any first race of the season, whether it's in a junior category or Formula 1, there is always a general hype.
"To have to wait 112 days, in that sense, yeah, probably not ideal, you want to go right into your race as close as you can to when you just last drove the car which was preseason testing.
"Having that big a break and that big a gap, it's not ideal, I think most drivers would not choose it that way."
Latifi's team-mate George Russell acknowledges "having to wait this long to to get under way" is unfortunate for Latifi, but the Canadian can expect no favours from his highly-rated team-mate.
It might be that Russell faces the F1 equivalent of the 'difficult second album' following a stellar rookie campaign that universally impressed the people that matter and the wider paddock.
But there is no evidence to suggest he will be backing off, as even the F1 Virtual Grand Prix series wasn't safe from his relentless pursuit to improve – that's how he became the unofficial champion despite not being there for the first race.
If Williams is capable of mixing it in the midfield, Russell will be in the midfield. If Williams is adrift, Latifi will have a clear and very difficult reference point to be judged again – as Robert Kubica found out last year, being beaten in every qualifying session.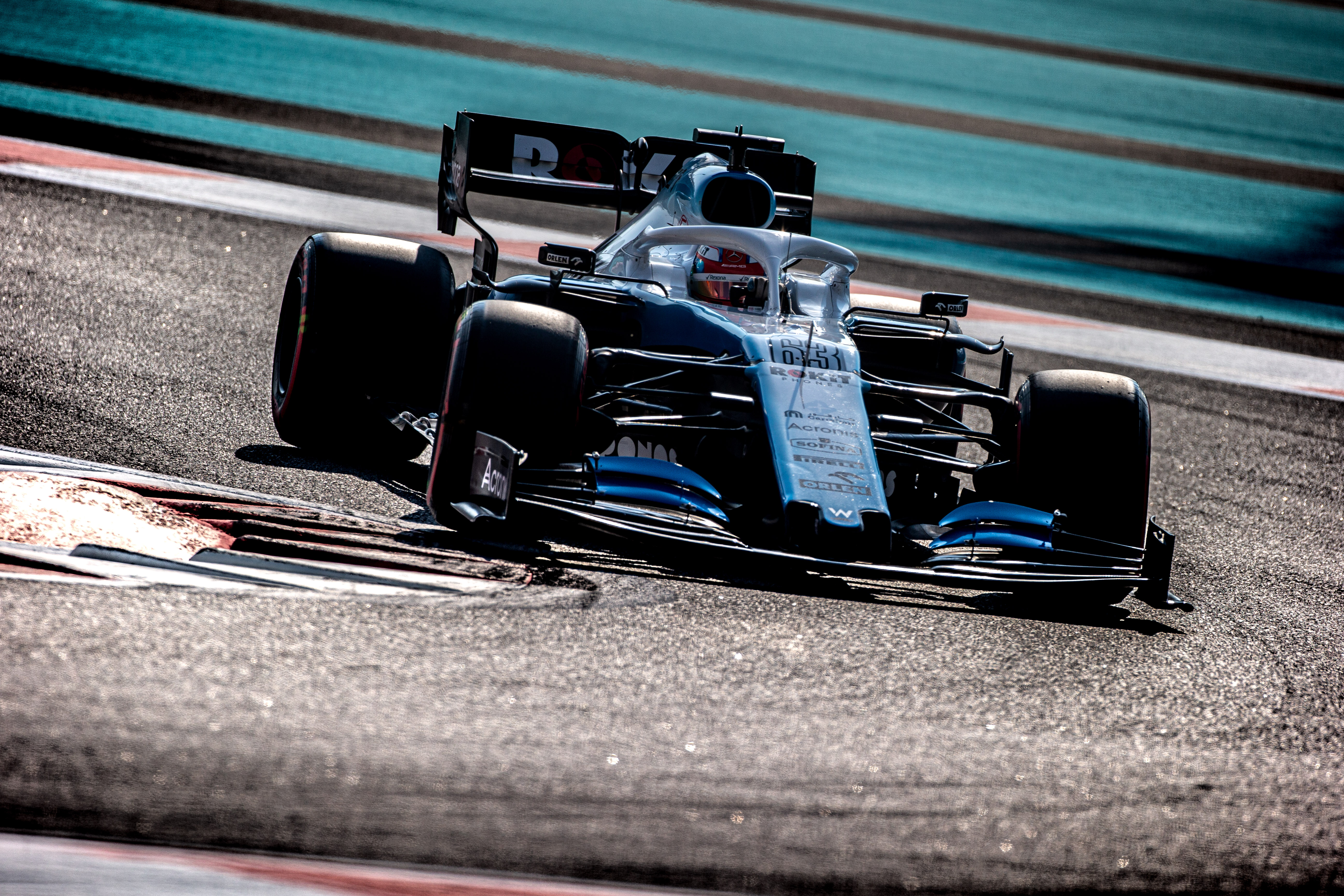 "We all know George is an incredibly determined individual, and he's probably one of the most determined racing drivers that I've encountered for a long while," says Williams.
"He's very clear what he wants to achieve and he can only do that if we give him the equipment in which he can do that.
"I have no doubt George will be giving it everything that he's got. He's kept his focus over the lockdown period, he's been doing the virtual racing.
"He's had his trainer at home with him in lockdown so he's done an awful lot of training.
"We all know George will be absolutely ready and it's really down to us to give him a better car in order to take the fight to some of his rivals."
Internally that also means Latifi being ready to try to hang onto Russell's coattails. That's not to disrespect Latifi or diminish his abilities but expecting him to match Russell early on is grossly unfair, even though Russell reckons: "I'm sure he will do fine, he's done loads of laps in a Formula 1 car, he's always been fast so I'm sure he's gonna be hot on my heels from the off."
Latifi's not an F1 rookie who arrives with a reputation of someone destined for stardom. But he's had an unconventional junior career, and that's why he's only reaching F1 aged 25, much older than his second-year team-mate.
His serious car racing began in Formula 3, and unless you're Max Verstappen that's a difficult step to make. He dabbled with the Porsche Carrera Cup GB alongside his first full year in European F3 and continued in the sportscar series alongside his switch to Formula Renault 3.5 in 2015, ostensibly to broaden his horizons – although some felt at the time it was because he was just enjoying it.
Latifi's rise to Formula 2 runner-up and multiple race winner, ditching Porsches completely, shows he was able to shake off any 'racing for a hobby' reputation. The move to its predecessor, GP2, eliminated any pretence that becoming a serious racing driver was not on his agenda.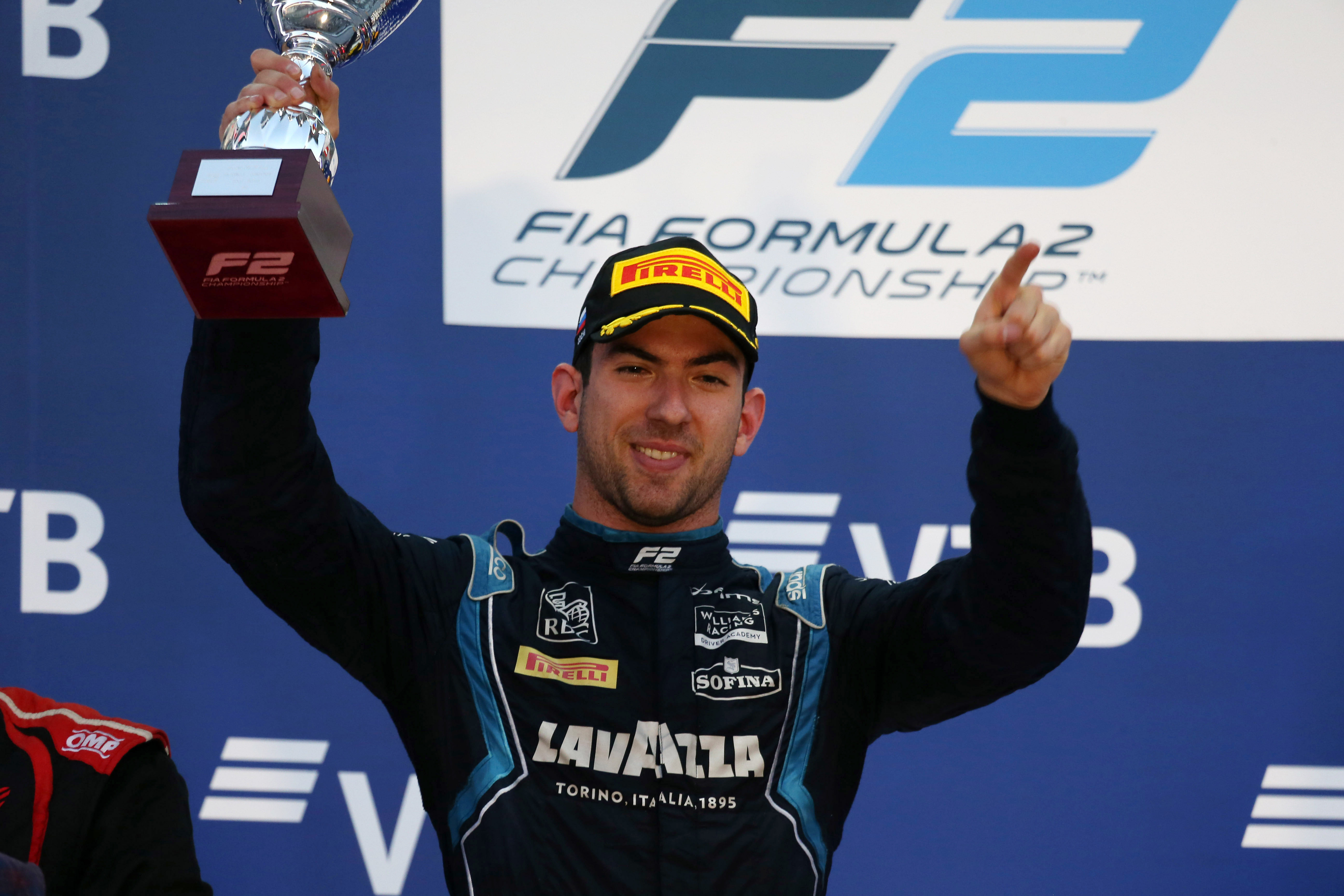 It's fair to say he probably arrived in GP2 undercooked, and then his would-be title assault in 2018 was derailed by a change of car that Latifi really struggled to get on top of. Though his championship challenge faded in 2019, it was at least a much more serious campaign. He arrives in F1 far from a stunning Russell or Charles Leclerc-type, but someone who has grafted to reach a level worthy of further opportunity.
There is a chance though, in the early races, Latifi will be well-beaten by his team-mate. If or when that happens, it doesn't mean he should be written off, or that he's necessarily doing a bad job. It's a really tricky set of circumstances to be an F1 rookie in, and if ever there was a time for sympathy in elite sport it's probably now.
What Latifi can be judged on is how he responds to any setbacks, and what progress he makes. Williams has little concern over the former: especially as races will come thick and fast. She believes Latifi will use that to shake off any bad weekends, and has the capacity to learn lessons quickly – there are no worries that he will not be able to digest crucial information with such a short gap between races.
"For anyone, if you're able to get back on the horse pretty quickly if you have a difficult weekend, to go straight back out there, have a few days in between to get your head around things, then that's invariably a plus rather than a minus," says Williams.
"They'll go through lots of positives and negatives, as we go through the rest of the season, for a lot of people in the paddock.
"Nicholas, relaxed I think is the best expression for him. He will take each race as it comes.
"We know that he's incredibly focused and smart and he will learn in those intervening days that we'll have between the back-to-backs or the triple-headers, and just get the job done when it gets to the racetrack."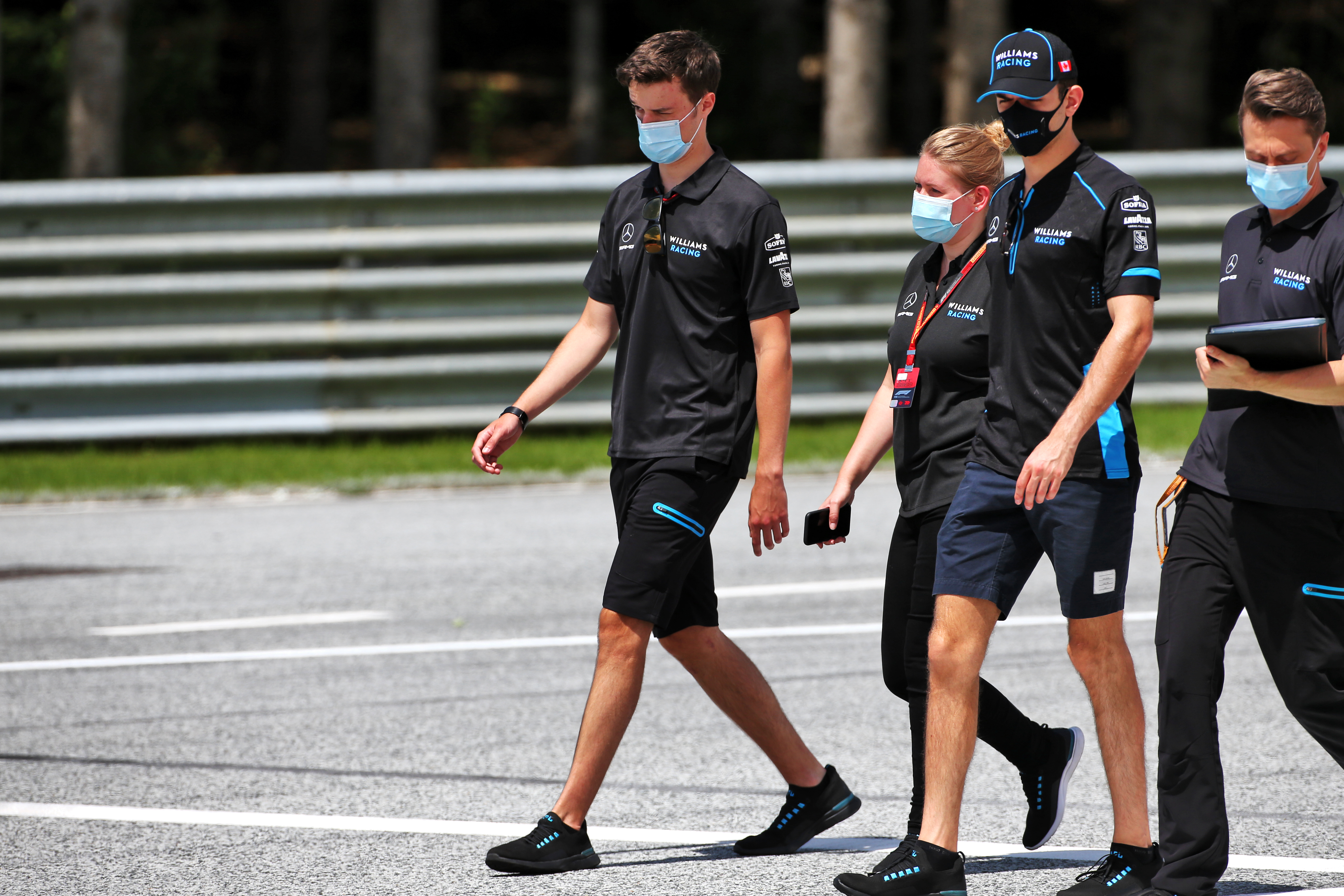 One benefit that Williams sees in the unusual schedule is that the lack of fans and reduced media presence will dim the spotlight Latifi operates under, as well as reduce the number of distractions through the weekend.
"He can actually focus on being in the car and doing his engineering work rather than having a lot of these other distractions that rookies in their first year in Formula 1 inevitably have," she says.
There's truth in that, although the trade-off is small compared to the hurdles he has to overcome as a rookie in F1's most unusual season. The only rookie in F1's most unusual season.
But Latifi says he's putting his best foot forward, "doing what I can to stay sharp", and that includes his slightly understated performance in the F1 Virtual GP series that Russell won.
"We all kind of stuck with it for very similar reasons, not so much because the actual driving training – because at the end of the day we're playing a computer game, the physics and stuff all vary between them – but I think more from the mental aspect and a lot of the mental process you go through," he says.
"The qualifying situations, the race starts, the actual racing tactics, even if you're not driving something 100% like you drive the real thing. These things along with a lot of physical training just allowed me to treat this bigger break as more of a extended preseason.
"I feel as well prepared as I can be given the situation. If I had it my way it would have been nice to have had some kind of test in the F1 car closer to driving now, but that obviously wasn't the case."