"A catastrophe and bankruptcy declaration for F1" that "should never be talked about".
It's fair to say Mercedes boss Toto Wolff isn't a fan of the idea of performance balancing coming into Formula 1.
But it's on the agenda when it comes to F1 engines after Alpine revealed it believes its Renault engine has fallen behind those supplied by Honda, Mercedes and Ferrari and requested help from the regulations in rectifying that.
That's despite F1 currently being in the middle of an engine freeze that started last year and runs all the way up to the new engine rules that are coming in for 2026.
Recently-departed Alpine team principal Otmar Szafnauer suggested before his exit that there was an agreement pre-freeze that if anybody fell more than 1% behind the top engine on the grid in terms of power figures, there would be talks over how to let that manufacturer catch up.
This idea of maintaining relative parity is properly enshrined in the 2026 rules, although it requires an engine to be 3% adrift for discussions to open over what to do.
The matter was discussed at the most recent F1 Commission meeting at Spa, but the reactions to the debate showed there's clearly some work to be done to get agreement on what action should be taken – if action is even needed in the first place.
Where this all escalated to the point that Wolff declared it a potential catastrophe for F1, was when the idea of equalising the engines turned into a discussion about if F1 should consider ways of achieving that without having to get extra development work done.
The example that got Wolff worked up, and was also immediately dismissed by Ferrari boss Fred Vasseur, was the suggestion that F1 could balance engine performance by giving each engine a different fuel flow rate. So if an engine was behind, it would potentially get a slightly higher rate than the current mass flow limit of 100 kilograms per hour, which would open up a bit more performance.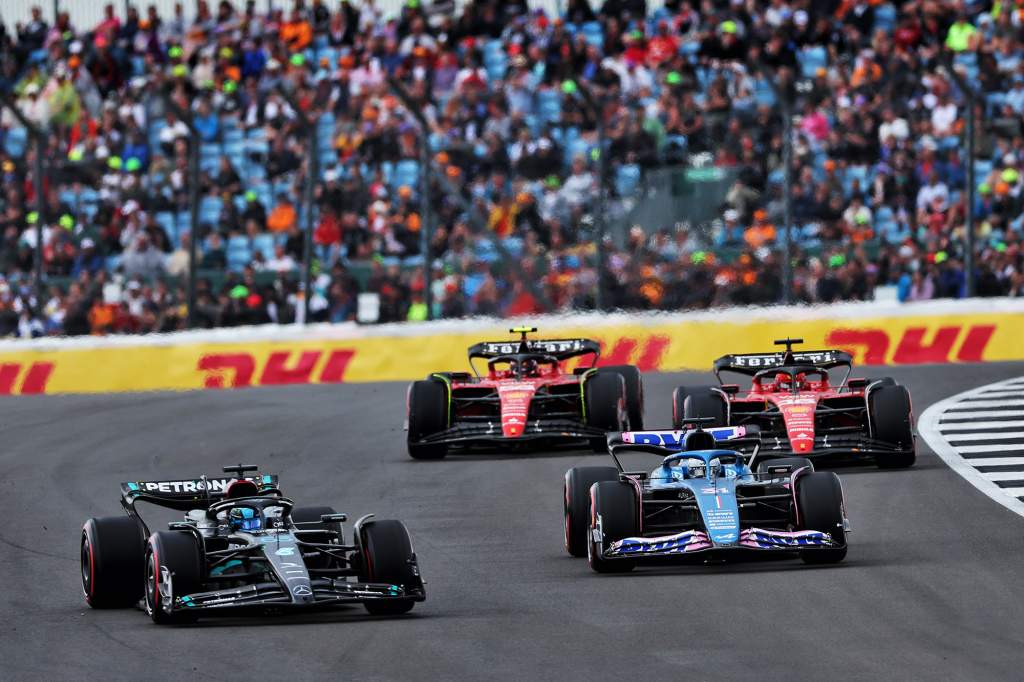 That's what prompted the "touching any kind of fuel flow, or BoP, is a catastrophe and bankruptcy declaration for F1″ and "it should never be talked about" comments from Wolff, while Vasseur similarly described that scenario as "the start of balance of performance".
What's fascinating about this is that Wolff and Vasseur weren't asked a specific question about fuel flow rates. They were asked more generally about how discussions went in the F1 Commission meeting where Renault's plight was tabled, and both gave answers where they went on to dismiss balancing performance via fuel flow rates without being teed up for it.
That suggests the subject came up in the meeting, and you'd have to assume that either came from a neutral party – so F1 itself or the FIA – or from Alpine-Renault themselves.
Wolff declared artificially managing the performance of all the engines would be the beginning of the end for F1 – a stance he has held for several years.
"This would be the beginning of the end. It's not something Mercedes would endorse," he'd said of fuel flow rate performance balancing back in 2020.
And Vasseur warned against trying to come up with a BoP version of the sliding scale used to manage each team's aerodynamic testing, where the teams at the back of the grid are given more windtunnel and CFD time than the frontrunners to help close the pack up.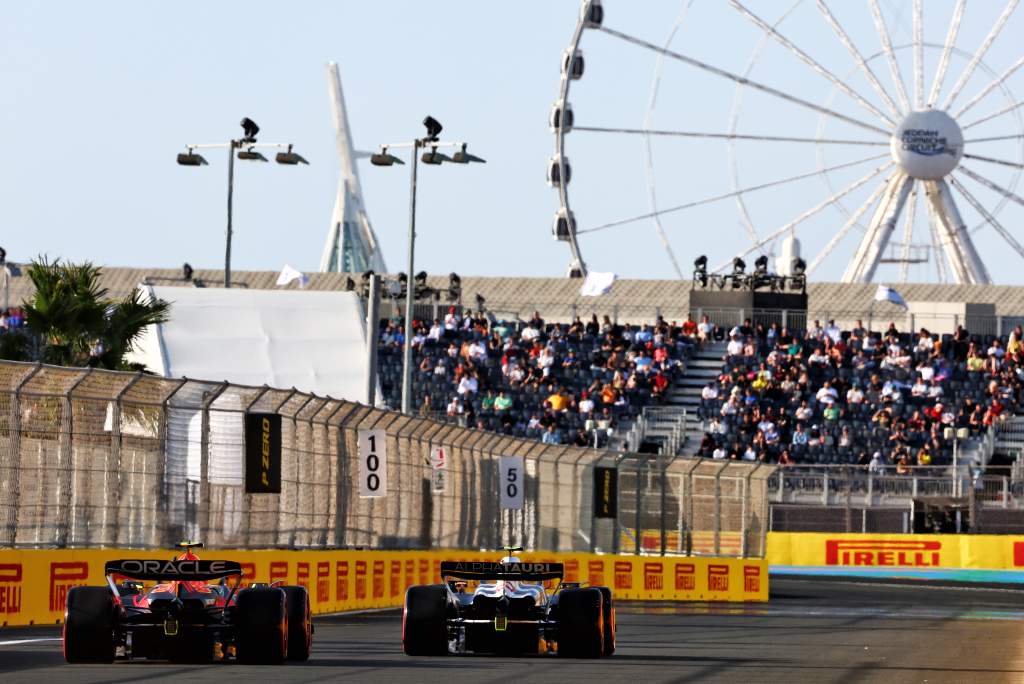 "If we have to do something, it can't be a fuel flow that has the same approach with the windtunnel allocation where the guy who is P10 has more time in the windtunnel," he said.
Instead he said a struggling manufacturer should be allowed to develop its engine to catch up, and it must be made sure that anyone given that opportunity doesn't gain an advantage. That would be the start of a slippery slope, as then everyone else would need to develop their engines again to level the playing field once more.
Likewise, Wolff isn't against allowing a manufacturer that's lagging behind the chance to close up. He's accepted that while F1 should be about the pure sporting challenge first, it can't ignore the need for close competition to provide entertainment. So he doesn't want F1 as a whole to lose out because one engine supplier falls behind. But he believes it should be done "in a meritocratic way" and through "hard work" rather than handouts.
Wolff talked about extra hours on the dyno or development "jokers" – both of which are in the 2026 engine rules – being something he's open to a debate on.
But Wolff, Vasseur and Red Bull boss Christian Horner all said the key to allowing any manufacturer a chance to catch up would be the delivery of clear data that fully supports the case for taking action.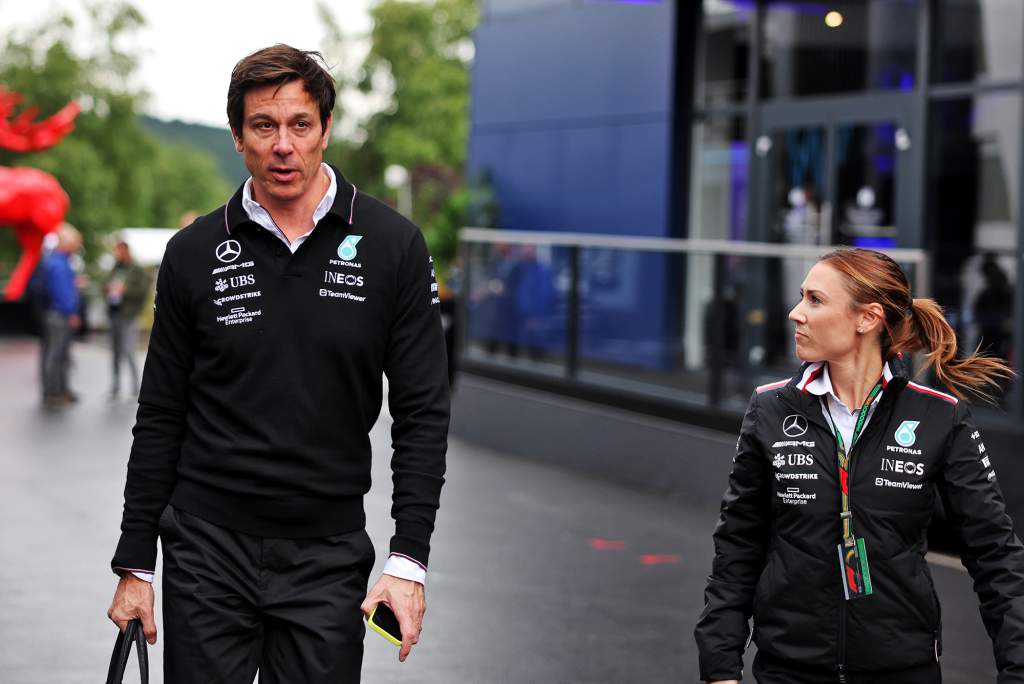 Wolff wants to have "a common understanding of what the lack of performance is" before any discussions take place, while Vasseur said his engineers doubt that Renault is as far behind as it says. He said anyone "completely out of range" should be allowed to catch up, but added that Ferrari are "pessimistic" about the claims coming from Renault.
Numbers circulating in the paddock suggest that some Alpine or Renault sources believe their engine could be 30 horsepower down, costing the team up to three tenths of a second per lap. If that was really the case, then Alpine would be seriously competitive if Renault was allowed to catch up.
There even appears to be mixed messaging from within the Alpine-Renault camp, with new boss Bruno Famin – who is also in charge of the engine operation – saying the engine isn't so far down on power that the overall package can't be more competitive. Which sounds a bit like the chassis side pointing the finger at the engine side, and the engine side pushing back.
Horner, who was behind the push for the engine freeze to be brought forward to 2022 due to what turned out to be Honda's temporary withdrawal from F1, said any differences in engine performance would need to be clearly laid out before action was considered, and added that the data would be "fascinating for everybody to see".
Like his rival bosses, he's open to a "sensible discussion" about keeping relative parity under the current freeze, so nobody is stuck with a disadvantage all the way up to the end of 2025.
WOULD B
o

P REALLY BE THAT BAD?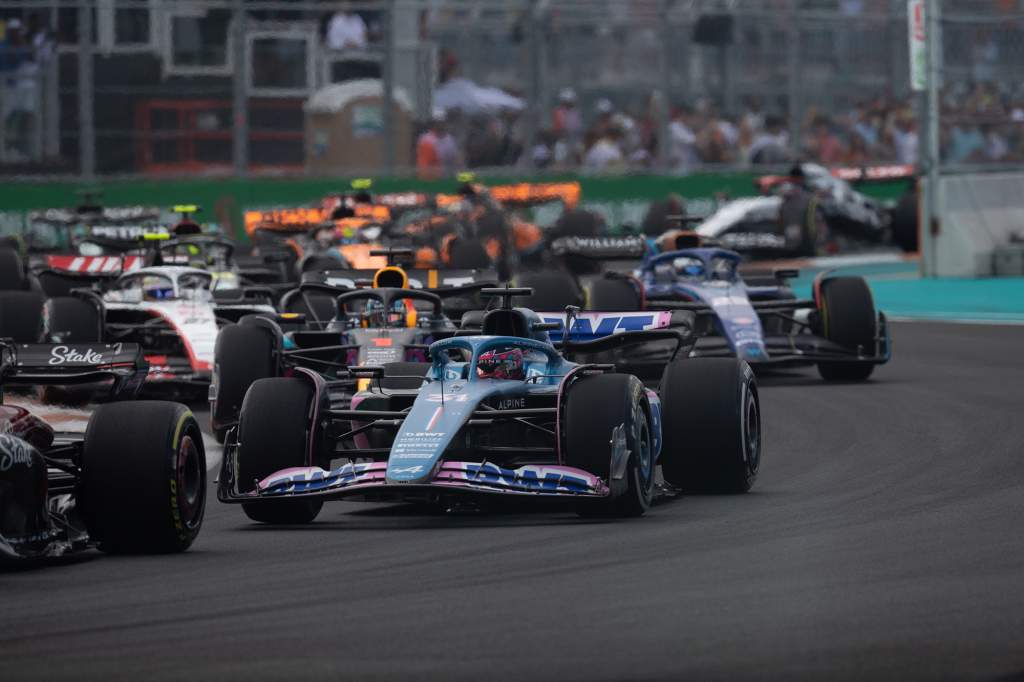 So why are these team bosses so averse to a more active version of performance balancing?
It's a question of sporting purity. It's one thing to say to a manufacturer that's behind, 'here's your chance to put the work in to catch up a bit', and another to say 'that's OK, don't worry that you're not doing as good a job as us, have some free performance'.
Balance of Performance has risen to prominence in sportscar racing over the last 10 to 15 years.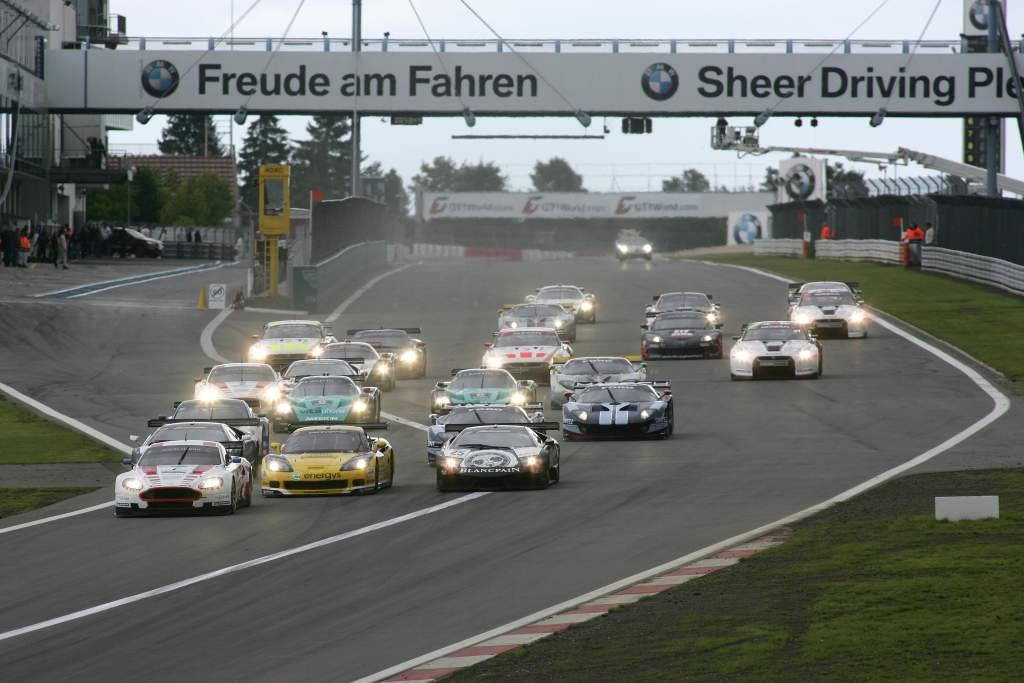 It initially started out in the GT classes to prevent spending wars.
Performance balancing became popular because it allowed bigger grids with multiple manufacturers able to come in and all have a shot at winning. Overall it's been good for GT racing, and has helped keep grids healthy.
But it has its drawbacks. And to understand those most clearly, we only need to look at the Le Mans 24 Hours.
As Balance of Performance moved up the GT racing ladder from the GT3 category to the more professional GTE level, the gamesmanship and politics around it became more obvious.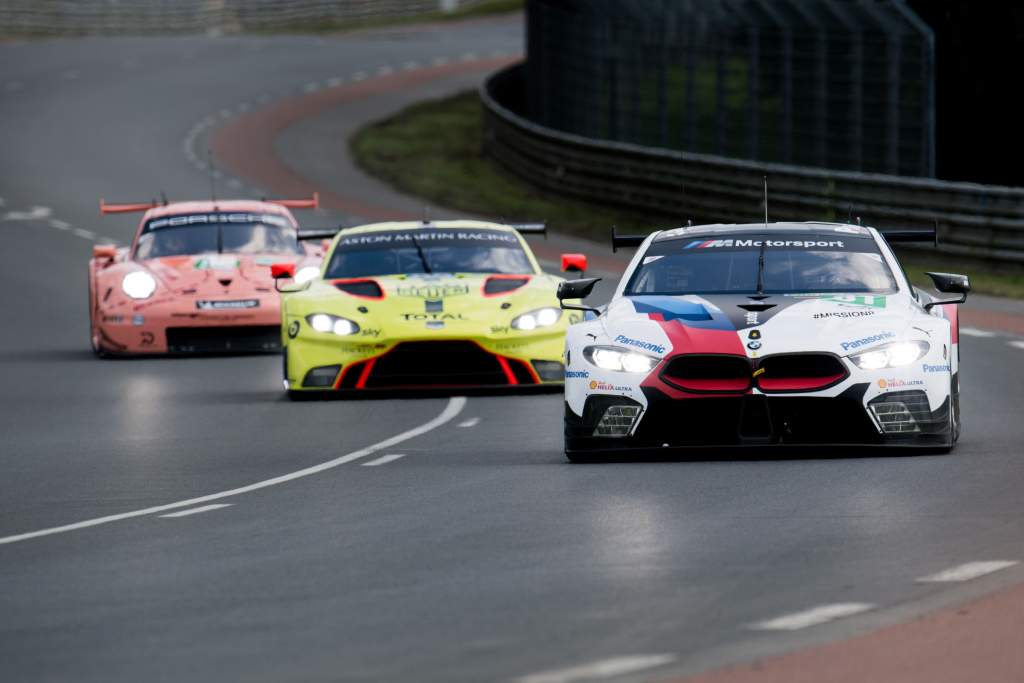 It's impossible to get a fully accurate read on every car's true strengths and weaknesses, so the rulemakers often make adjustments to the BoP figures to keep things in line.
But that's open to manipulation – just as it would be if it came into F1, and it's one of the big concerns F1 figures have about performance balancing.
In GT racing manufacturers have been known to underplay their hand, even during practice and qualifying at Le Mans, to make it look like they are behind on track, while lobbying furiously off track to get a rules break before the race starts.
Imagine the mess that would turn into in F1.
BoP also carries the risk of turning competition into taking turns at winning. One team gets the rub for a little while, then gets pegged back for being too successful, and someone else who hasn't won anything for a while gets a leg up. They start winning, the bosses writing the cheques are happy, the numbers on those cheques are kept under control because there's no true development war, and more manufacturers stay on the grid than would be the case under pure competition.
In the eyes of many fans, it works: during the BoP era, the closeness of competition in the GTE class has often been hailed as some of the best racing in the world.
Does that mean that if BoP came into F1, only the people inside the paddock, and the hardcore fans, would even notice it was there? Maybe. Is F1 likely to take the risk any time soon to find out? Absolutely not.
BoP has found its way to the top class of prototype sportscar racing now. And again, in the eyes of many, this has been a success.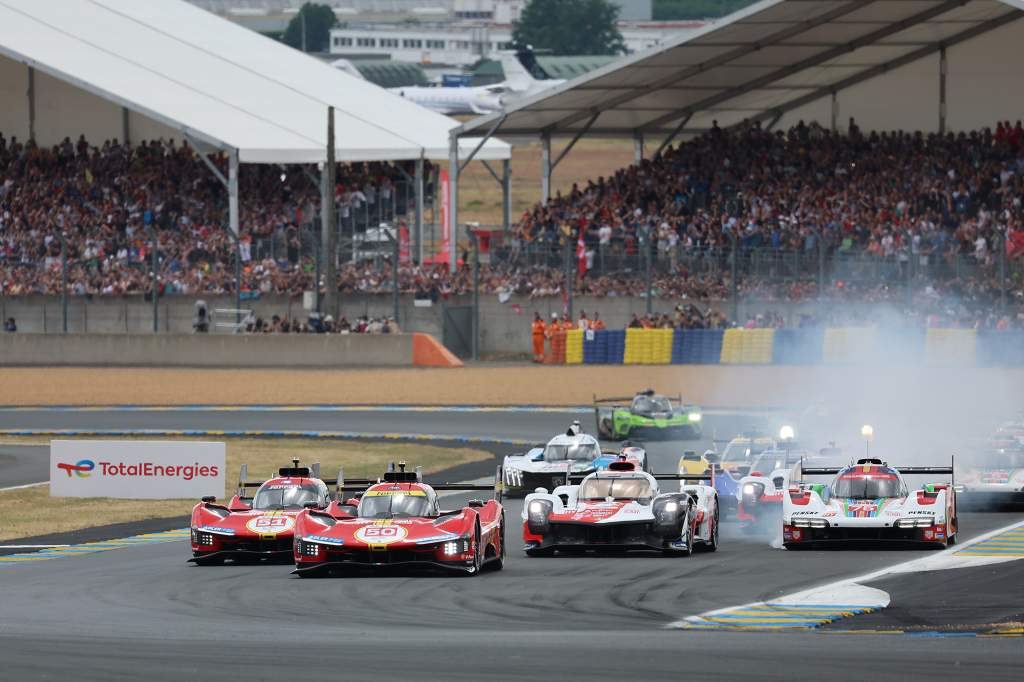 This year's Le Mans 24 Hours was considered a classic, as manufacturers flocked back to the top class.
And in an attempt to avoid the politics and gamesmanship BoP has caused in GT racing over the years, the calculations are based on "the potential performance data of the car" – rather than laptimes. That's not easy to define.
There were influential BoP changes made just before the Le Mans test day this year. Four manufacturers were given weight increases, but long-dominant Toyota's was much more severe than Cadillac, Porsche and Ferrari. And Ferrari went on to win the race on its return to the top class.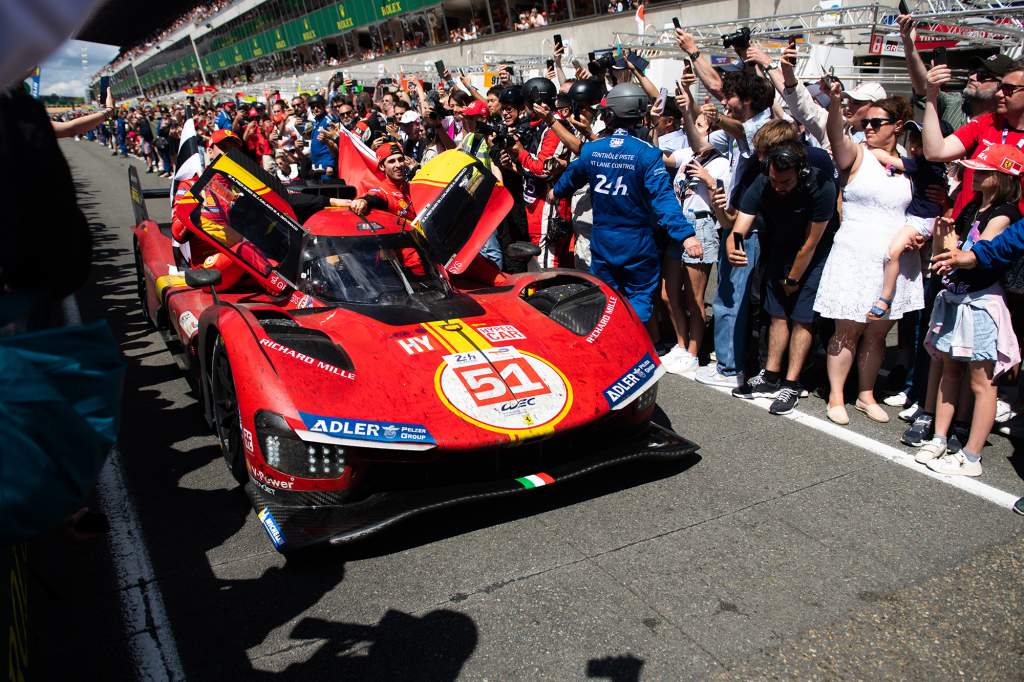 Toyota is understood to be furious about this, but it's been written into the World Endurance Championship's rules that the teams can't publicly criticise the BoP measures.
When you consider the mess that could all become if something similar was brought into F1, it's no wonder it's being framed as a potential catastrophe.