Fernando Alonso beat team-mate Esteban Ocon for the third consecutive Saturday in qualifying for the Styrian Grand Prix as the balance of power within the Alpine team continues to shift in favour of the two-times Formula 1 world champion.
Ocon had a stronger start to the season, notably with back-to-back top-six qualifying performances in Portugal and Spain, then a fine drive to ninth in the Monaco Grand Prix on a weekend where Alonso failed to escape Q1.
But by his own admission, Ocon has struggled from the Azerbaijan Grand Prix onwards, saying after qualifying at the Red Bull Ring that "since Baku, we are not as happy with our performance on our side of the garage".
In Styrian Grand Prix qualifying, Ocon lapped 0.246s slower than Alonso and was eliminated in Q1, ending up 17th fastest behind Williams driver Nicholas Latifi. Across the last three weekends, Ocon has been on average 0.223s behind Alonso in qualifying having beaten him four times in the first six races.
❌ DRIVERS OUT IN Q1 ❌

Latifi
Ocon 📷
Raikkonen
Schumacher
Mazepin #StyrianGP 🇦🇹 #F1 pic.twitter.com/BATtim3Sue

— Formula 1 (@F1) June 26, 2021
Recent sessions have hinted that one of Alonso's traditional great strengths, that of adaptability, is perhaps key to this. At Paul Ricard last weekend, the pair appeared to have similar single-lap pace on the soft Pirellis, but Alonso coped better with the balance shift towards understeer when they ran mediums in Q2. Alonso advanced to Q3 while Ocon was eliminated.
At the Red Bull Ring, Ocon struggled to find the right compromise set-up wise and struggled more than Alonso. In addition to struggling to get the car stopped for Turn 3 on both Q1 runs, running a wider line even than Alonso's, there were also hints of uncertainty with his inputs at Turn 9 and 10, as well as struggling with the front end in Turn 6.
Alonso's ability to hustle a car makes him well suited to dealing with balance issues
"He's struggling a little bit with high-to-low speed balance, just dialling the car in there," said Alpine sporting director Alan Permane.
"There's a little bit too much understeer in the high speed and if you try and correct that, you upset the low speed. There's nothing sinister, or big issues.
"He and his guys need to work hard and they will find a solution and tweak it and they will be back to where he was. He's not suddenly forgotten how to drive quick at all.
"It's frustrating for him and he's missed Q2 and Q3 in the last couple of races but he'll be back, they'll figure it out."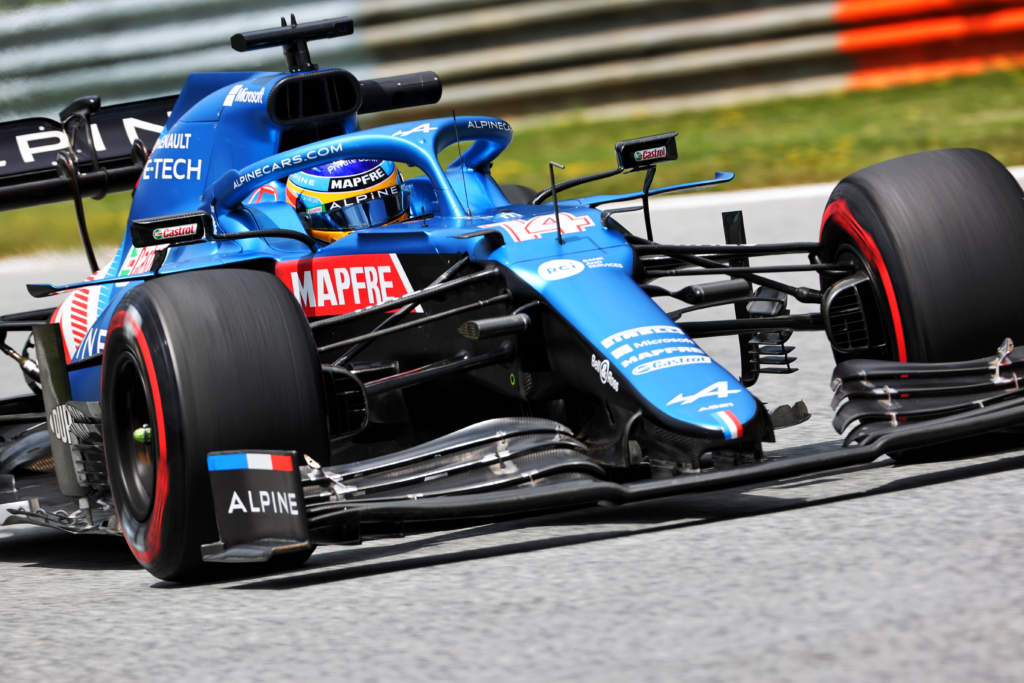 Alonso's ability to hustle a car makes him well suited to dealing with such balance issues. While it's unclear how different the setups of the two Alpine drivers are, history suggests that this could also be an area where Alonso's adaptability is helping him. It wouldn't be the first time that he's found a car to his a liking that a team-mate has struggled with.
Ocon said he wanted to "keep that for me" when asked by The Race to break down the difference in lap time with Alonso in qualifying. But he did point to seeing signs on the data of where the performance gap was.
But he is adamant that it's not simply a case of Alonso hitting his stride and jumping ahead.
"Fernando will get better with races but I don't think it's just looking at him," said Ocon when asked by The Race if his performance has dropped or if it's a question of Alonso hitting form and getting ahead.
"I was a Q3 contender the whole way through those first races and since then we have drifted away and now we are out of Q1.
"Fernando is doing a good job, but we've clearly lost performance on our side – that is clear, more than just Fernando, coming back to his level.
"We should be matching him, on the same pace and there is no reason why that shouldn't be the case."
A run of three race weekends is not a comprehensive sample set, especially as Ocon felt unhappy with the balance of the car all weekend at the Red Bull Ring. But given Alonso, by his own admission, took time to get on top of an unfamiliar car early in the season it was expected that he would come on stronger as the season progressed.
Alonso has generally had the advantage over team-mates during his career, with only fellow world champions such as Lewis Hamilton and Jenson Button causing him any problems. But he is also a phenomenally adaptable driver, capable of living with the car right on the limit in a way that most of his peers simply cannot.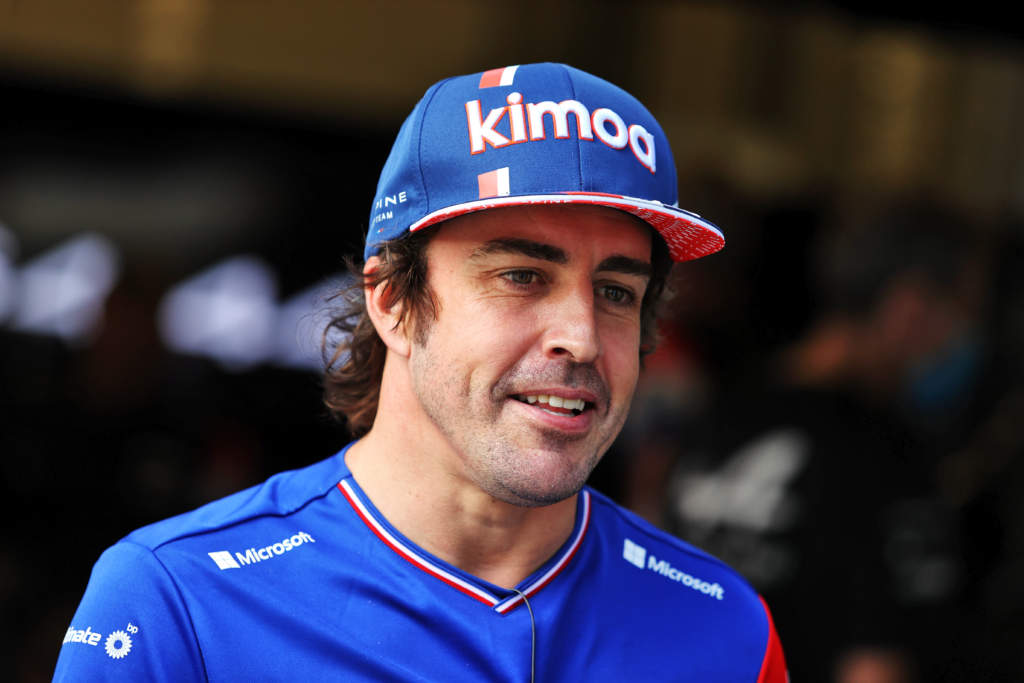 The fact that Alonso set a near-identical first-sector time to Ocon on the pair's final Q1 lap (but slower than his own first-run time) despite the rear end snapping at Turn 1 does suggest that perhaps he is usually able to carry a little more speed into the corners than Ocon and sort it out. That's very much Alonso's style.
While Alonso believes the Alpine A521 is a relatively benign car in changeable wind conditions, he sees it as a tricky one to drive that took time to master.
"In terms of windy and changing conditions the car is quite adaptable, and it is quite strong," said Alonso when asked by The Race about this trait.
"We saw in different circuits, especially with windy conditions, that the car was performing well, so we have quite a wide window of operation in the car so that's a positive thing for us.
"But I don't think it is an easy car to drive, as we saw with Esteban last year or with Daniel [Ricciardo] in 2019.
"I said at the beginning of the year that it will take three or four races to be 100% and to be on the pace for me. It took, not three or four, it took four or five but I was not too far off. In this qualifying the car was enjoyable to drive."
That's an ominous sign for Ocon, but with a three-year deal recently signed the pressure to secure his future is off and he has plenty of time to dedicate to troubleshooting.
Ocon was always going to face a stronger version of Alonso than he did in the early stages of the season and is not to be underestimated. But the trend of the past three weekends suggests he's got as big a challenge on his hands as you'd expect for any driver going up against Alonso.